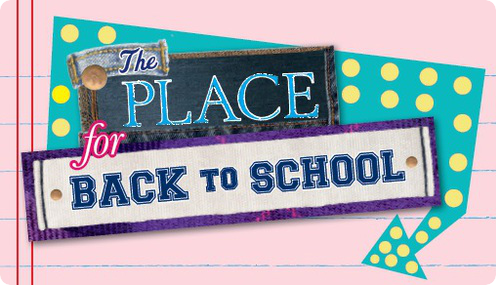 This week I had the opportunity to shop the new Fall collection at The Children's PLACE. With school about to start, I have been a busy bee making sure Toodie has everything she needs. Back to school clothes have to be my favorite part of the new school year and I love picking out outfits for my munchkin! What better place to get a hip new wardrobe than here? The prices are affordable and the clothing is always stylish.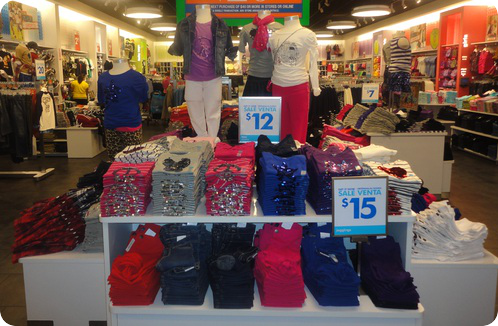 From the moment I walked in I was welcomed by full table of colored jeggings and embellished graphic t-shirts. Everything was sheek and full of sparkle and shine. There were also several Bohemian pieces including flowy paisley tops, faux fur, and neutral fringed boots. To top off the glam factor, there were animal print bubble dresses, cardigans, tights, and ballet flats. Every theme tied into one another making it easy to create a fierce outfit! I wish that Toodie would have been with me because she would have went crazy in there.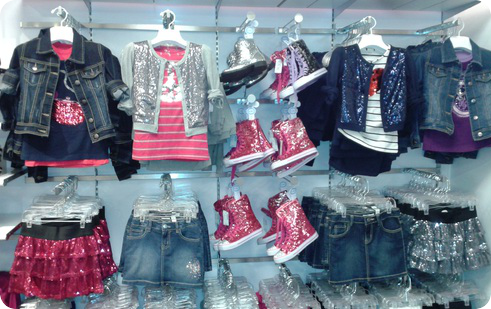 I noticed these adorable bag packs and matching lunchboxes as soon as I reached the toddler section. How sweet!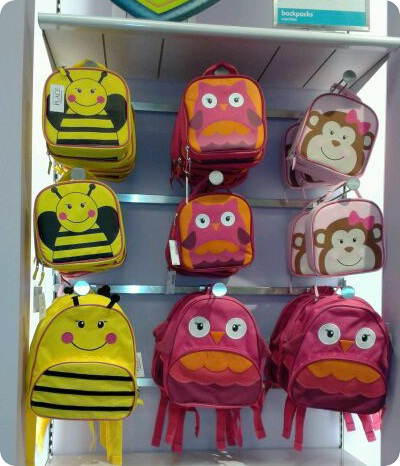 Throughout the store I noticed one continuous trend in each department- VARSITY! I came across this navy girl's varsity jacket before checkout and picked out the smallest size they had for Toodie. It was too cute to pass up! This is a trend I am happy to see come back.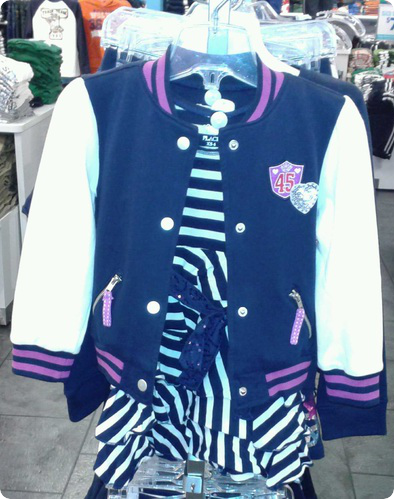 The Children's Place is now a destination for new and expecting moms. They offer baby clothing for girls and boys including sizes 0 to 4T. I was impressed with the infant selection, the graphic onesies and little dresses were precious.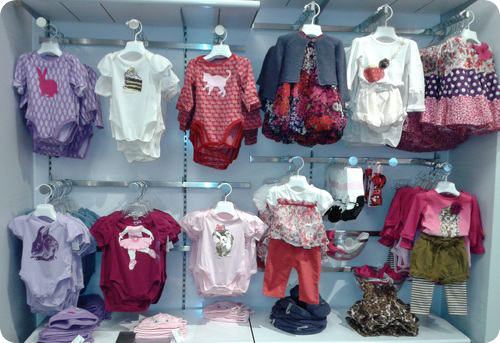 The toddler section was where I spent most of my time. I picked up a few of these long sleeve shirts for winter and skirts to match. The layered look was starting to grow on me. I hope I can get it to look that put together at home! The dresses are always my favorite and you will see later in this post I couldn't help myself.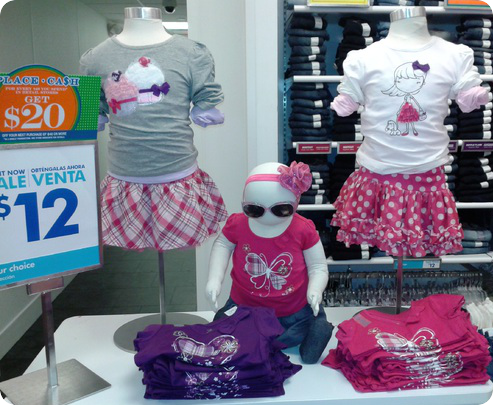 I must have been distracted by all of the little girl's clothing because I didn't take one photo of the boy's side this time! I couldn't leave out the trendy Fall clothes for the little guys. Varsity style t-shirts, rugby polos, and plaid button downs can all be layered and mixed this season. Embroidered pants have also been brought back due to popularity. The boys also have a selection of messenger bags with matching lunchboxes as well. To tie the look together, varsity and mid top sneakers with bright neon laces are available.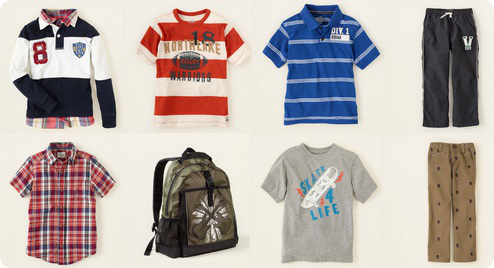 Here are a few of the outfits I picked out for Toodie. No surprise, I spent forever picking and choosing my favorites. I fell in love with the dresses! Since she is tall for her age it's sometimes hard for me to find dresses and skirts that are long enough. These were all a nice length and fit very well. I love that the material is light because even in the Fall it is still very warm where we live. Do you see a pattern here? PURPLE! I bet you would have never guessed it's mommy's favorite color.
As always, The Children's Place is offering a huge selection of cute clothes to keep our kids fashionable and comfortable in the Fall. Make sure to stop by and check out their great sales before and after school starts. Stock up on the essentials or freshen up their wardrobe. Keep up with the new collections and promotions by following on Facebook and Twitter!
Disclosure: I received a gift card from The Children's Place to shop their Fall fashions for Back To School. I will not be compensated for this review or sharing my experience. As always, opinion are my own!