Get kids excited to celebrate Independence Day with a festive Fourth of July Scavenger Hunt. Between glistening fireworks and popular picnic food, there are over a dozen items to find on this patriotic printable!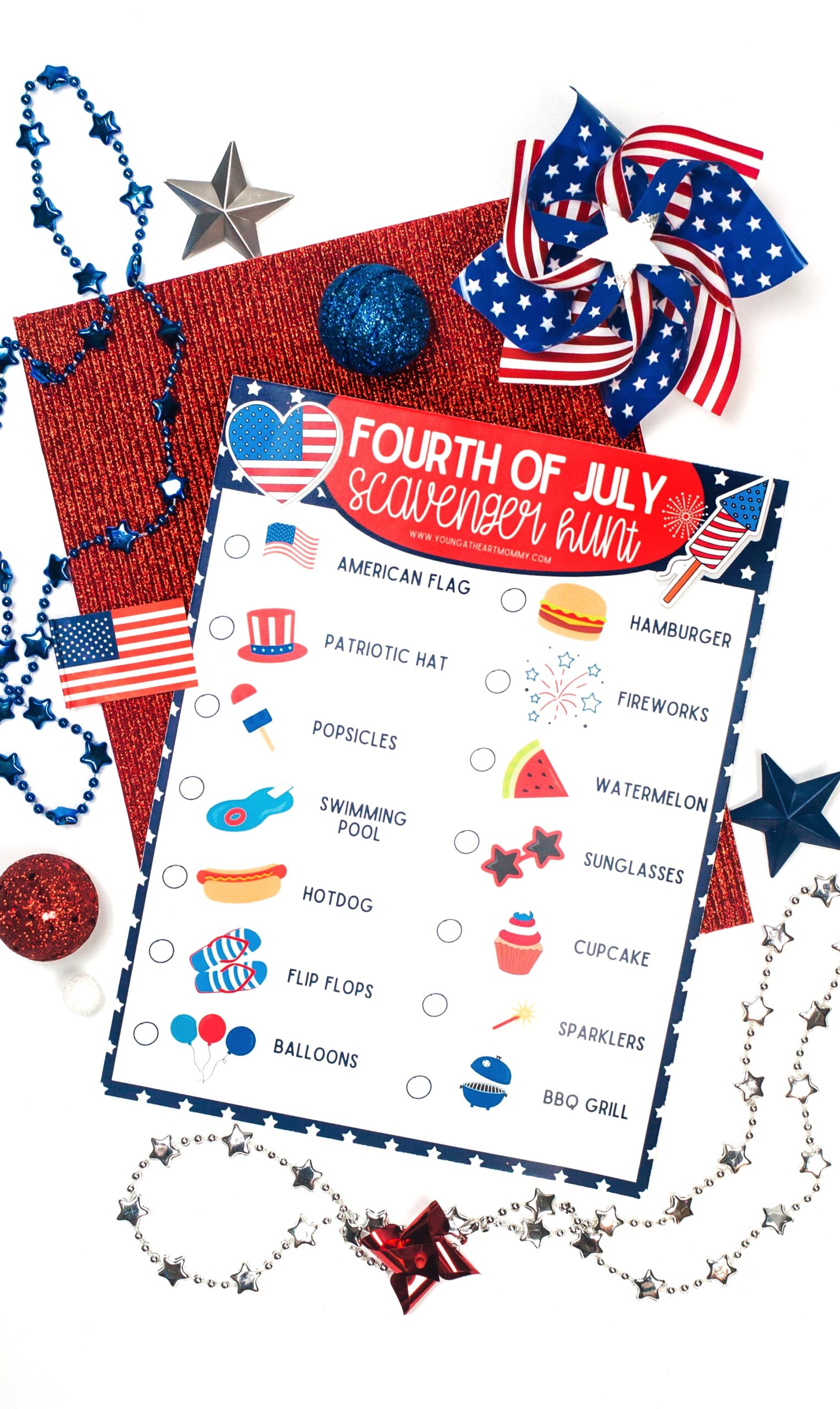 FOURTH OF JULY SCAVENGER HUNT
In the age of social distancing, Fourth of July activities may be limited to your backyard with only immediate family and four-legged friends! Even if it's not the big bash you originally planned, there are plenty of ways to keep a "spark" going before and after the firework show. After all, it's America's birthday and the perfect occasion to celebrate all things red, white, and blue.
Food. Freedom. Family. Fun. Fireworks. Is there anything better during the month of July? It's a holiday worth going all out for!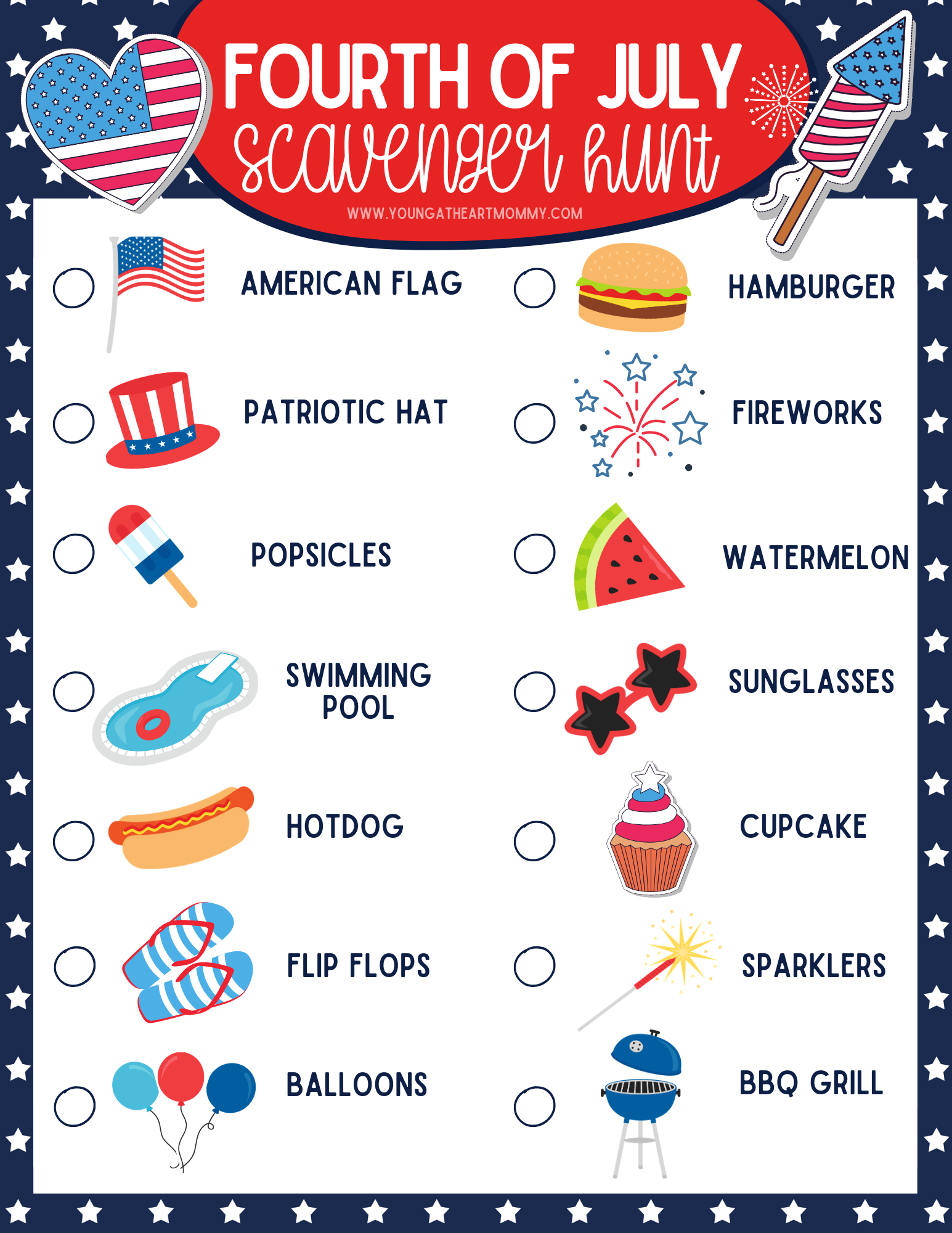 While adults mingle around the BBQ and prepare for the evening light show, a patriotic printable can keep kiddos busy! They will have to search for sunglasses, sparklers, juicy watermelon, flip flops and other items found at star-spangled celebrations.
You can download the FREE Fourth of July Scavenger Hunt printable HERE.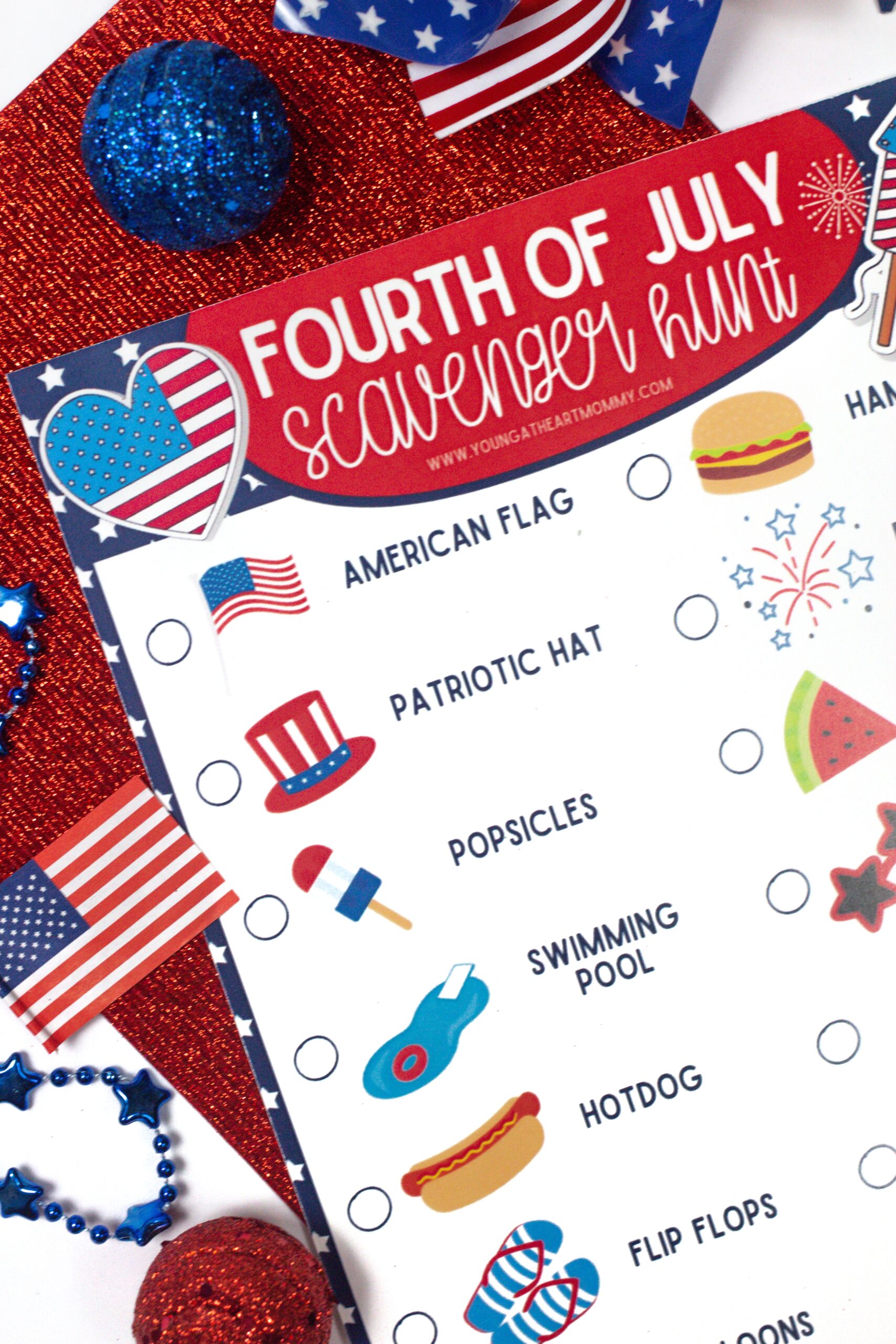 For the best results, make sure your printer is set to print on the highest quality setting. This will boost those colors and graphics! A Fourth of July Scavenger Hunt is a great game for children to get active and play together as they race to complete the list.
PATRIOTIC PRIZES
Turn the scavenger hunt into a friendly competition! Purchase affordable items from the Target dollar section to use as prizes. What's now called Bullseye's Playground, has a bunch of grab-and-go items that won't break the bank. This includes beach towels, sunglasses, stationery sets, slime, chalk, bubbles, squirt guns, and other age appropriate items. The individual boxes of sparklers also make great prizes! They can be found just about anywhere this time of year.