Keep younger kids busy in between activities with this cheerful Summer Fun Matching Game printable. From ice cream to sunshine, it incorporates our favorite parts of summertime!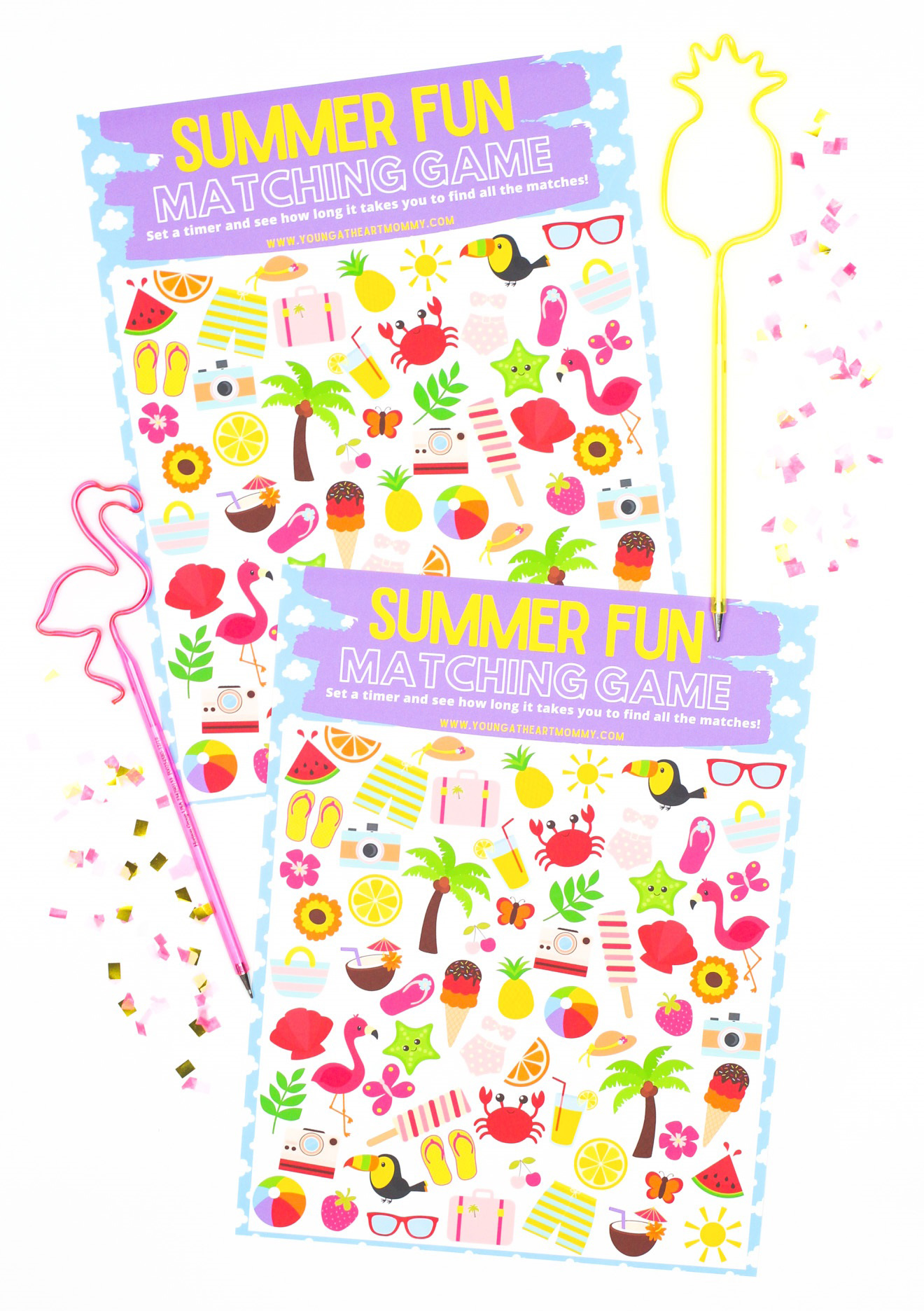 With children home and finishing out the school year through virtual learning, it already feels like the long days of Summer are upon us. Cue the constant chanting of "Mom, I'm bored" or my personal favorite, "Mom, I'm hungry" every hour, on the hour. If you're a parent, there's no real need to explain because this is the norm from June to August. However, the world is a little wonky right now. Most of us have already been experiencing this for months. I'm the parent, cook, personal maid, teacher, AND entertainment. I don't remember applying for any of these positions!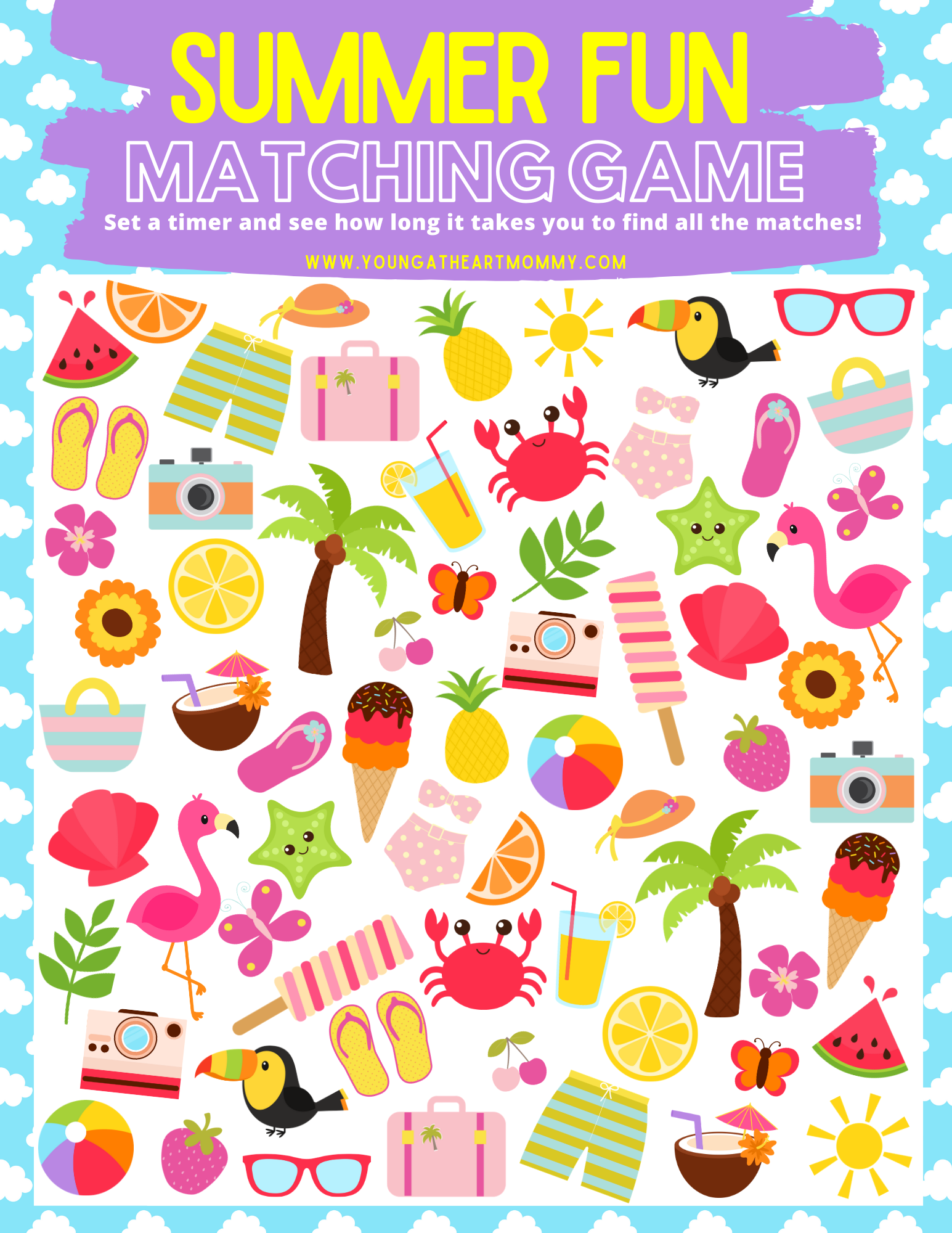 BOREDOM BUSTER

Summer may seem like the right time to toss out routine, but for parents of younger kids, structure and planned activities are a necessity. In between screen time and snacking, printable worksheets can keep them occupied. Pinterest has a plethora of them targeted towards different age groups. This Summer Fun Matching Game printable is designed for the little ones, who need a good boredom buster.
You can download the FREE printable HERE. As always, I recommend bumping up your printer to the highest quality setting to capture the bright colors and graphics.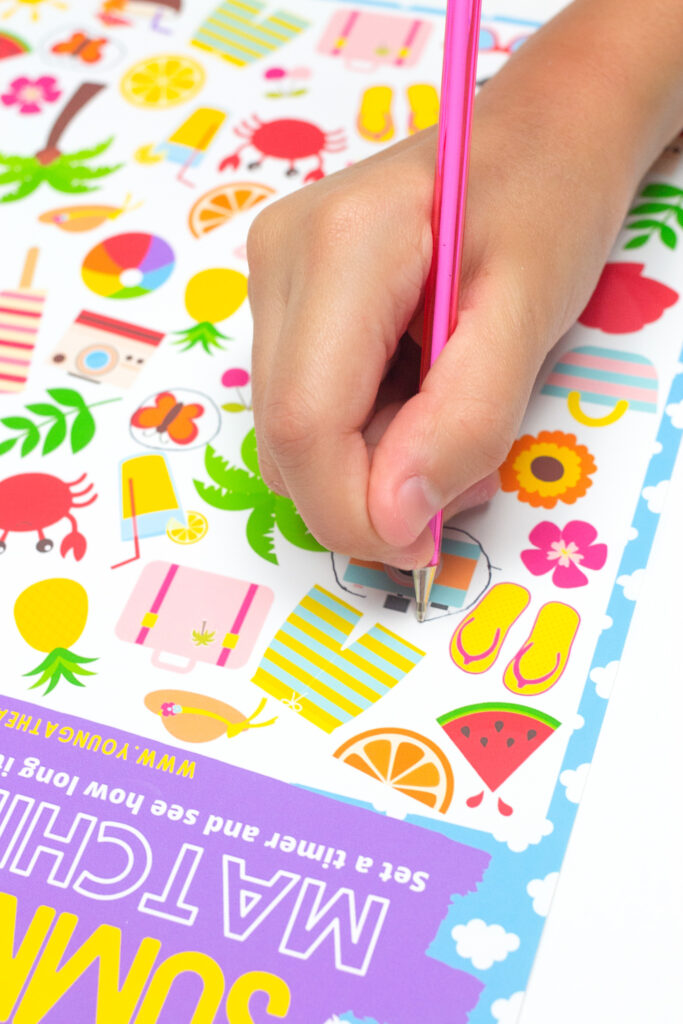 MORE FUN AND FREE PRINTABLES
For even more Summer Fun printables and activities for children, check out some of my other favorites listed below!
Road Trip Bingo For Kids from Crazy Little Projects
Summer I SPY Printable Game Sheets from The Pragmatic Parent
Summer Word Search from Hey Lets Make Stuff
Summer Bucket List Bingo from Thirty Handmade Days
Summer Scavenger Hunt Printable from Mom Dot
Summer Fruit Fingerprint Art from Hello, Wonderful
Summer Bucket List (Over 100 Ideas) from Kasey Trenum
15 Summer Mad Libs For Kids from Woo! Jr. Kids Activities