Hellooo! Is it a simple after school snack you're looking for? Mozzarella Stick and Pepperoni Pizza Puff Dippers are sure to satisfy your child's hunger after a long day of learning. This conversation is sponsored by Farm Rich. All opinions are my own.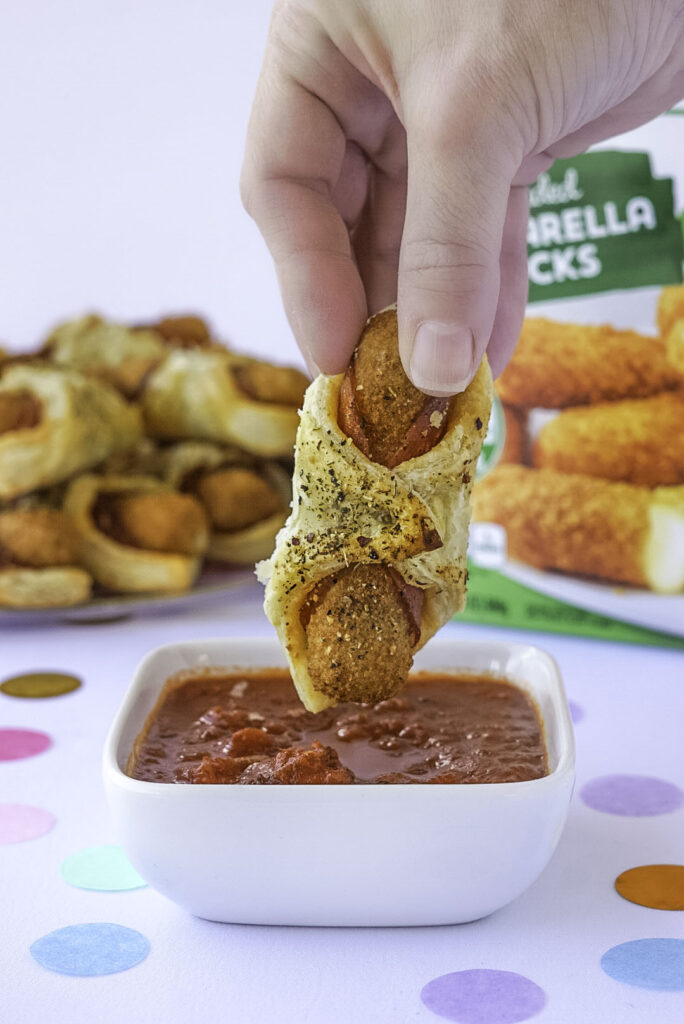 Back-to-school season may be kicking off sooner than expected here in Florida, but we're still clinging onto summer for as long as possible. It's always difficult to bid farewell to lazy days of sunshine and fun activities at home. The absence of 6:30 am wake up calls and rigid routines has made the past few months a breeze. This time of year provides much needed relief for parents who are pros at embracing change and balancing responsibilities. However, it also provokes a whirlwind of mixed emotions as we prepare to send our children off to their next educational adventure!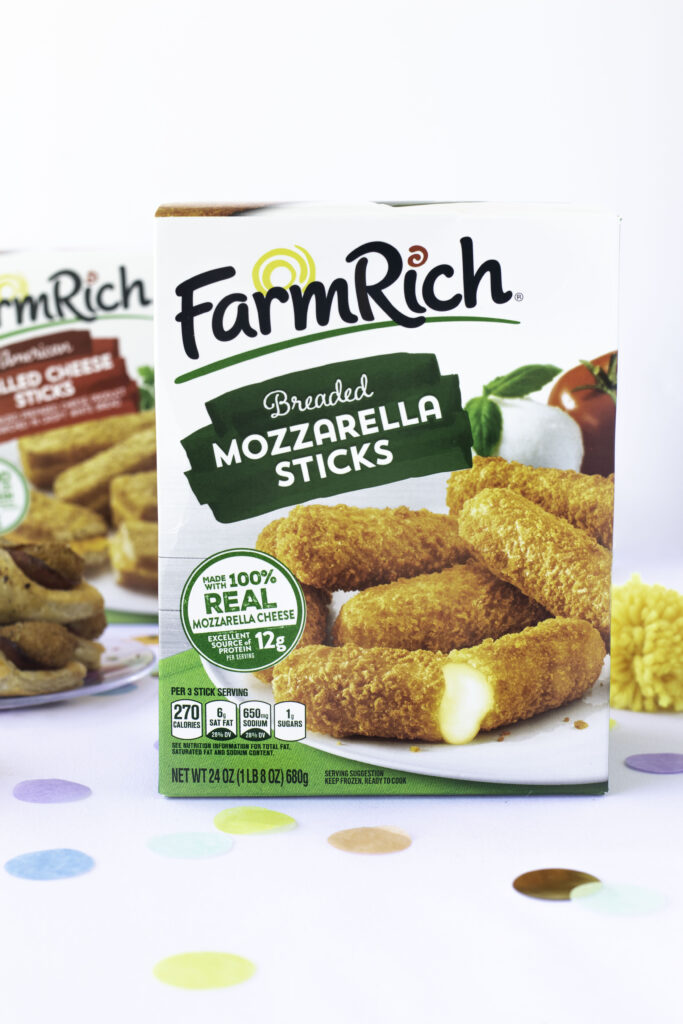 SNACKS ON SNACKS ON SNACKS
If you're anything like me, you've already made a detailed to-do list in preparation for the changes to come. In the process of stocking up on classroom supplies, clothing, and other essentials, it can be easy to forget a thing or two along the way. In particular, simple snacks are just as important! Whether it's to fill a lunchbox or growling tummy after school, a quick pick-me-up can put the pep back in your child's step. Toodie is always starving by the time she makes it home. I can never seem to get food on the table fast enough! Instead of searching frantically for something tasty to make, I turn to Farm Rich. They make products that fit seamlessly into our busy lifestyle.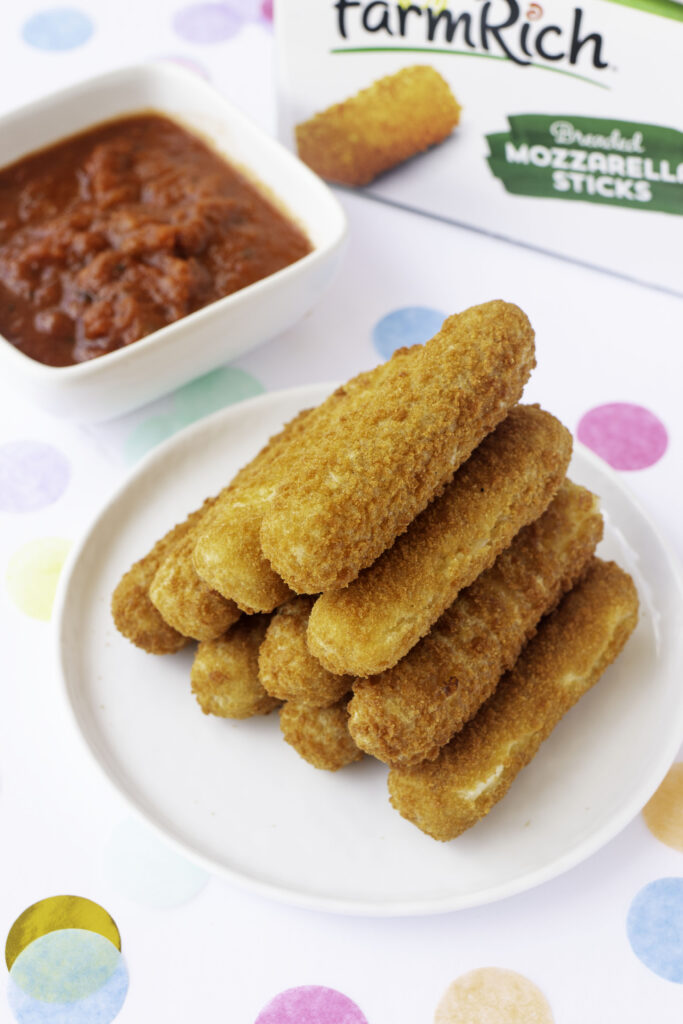 Farm Rich has a full line-up of super fun and delicious snacks that kids love to munch on– Mozz Sticks, Mozzarella Bites, Chicken Bites, Meatballs, Potato Skins and more. They can be enjoyed as quick bites on-the-go or effortless family meals during the school week. These Mozzarella Stick and Pepperoni Pizza Puff Dippers are made using one of their most popular appetizers, Farm Rich Mozzarella Sticks. Breaded, seasoned to perfection, and filled with gooey mozzarella cheese, it's no wonder why they're America's favorite Mozz Stick! Plate some for a quick after-school snack or take it up a notch with the Pizza Puff Dippers. Here's how…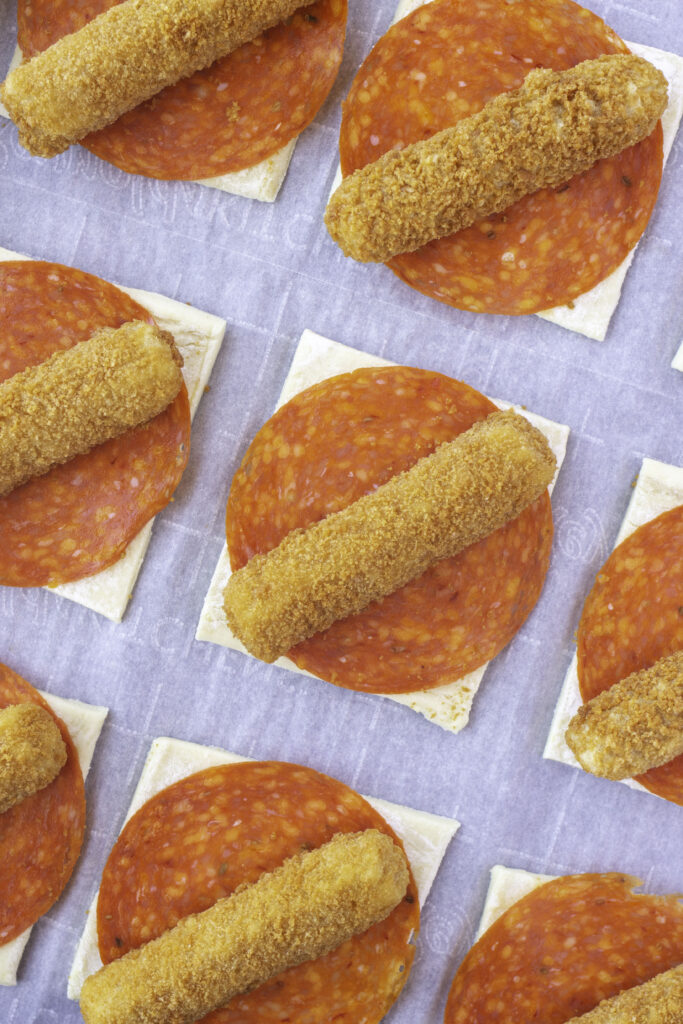 Mozzarella Stick and Pepperoni Pizza Puff Dippers
Even on the busiest of days, it won't take much time to make this swift snack. While the kids are working up their appetite doing homework or playing before dinner, just pop a tray of dippers in the oven. You only need about 20 minutes and a handful of ingredients to bring these nibbles to life! Here is a short list of items to pick up for this recipe:

Farm Rich Mozzarella Sticks

Puff pastry sheets

Deli slices of pepperoni

Italian seasoning

Marinara sauce

1 egg yolk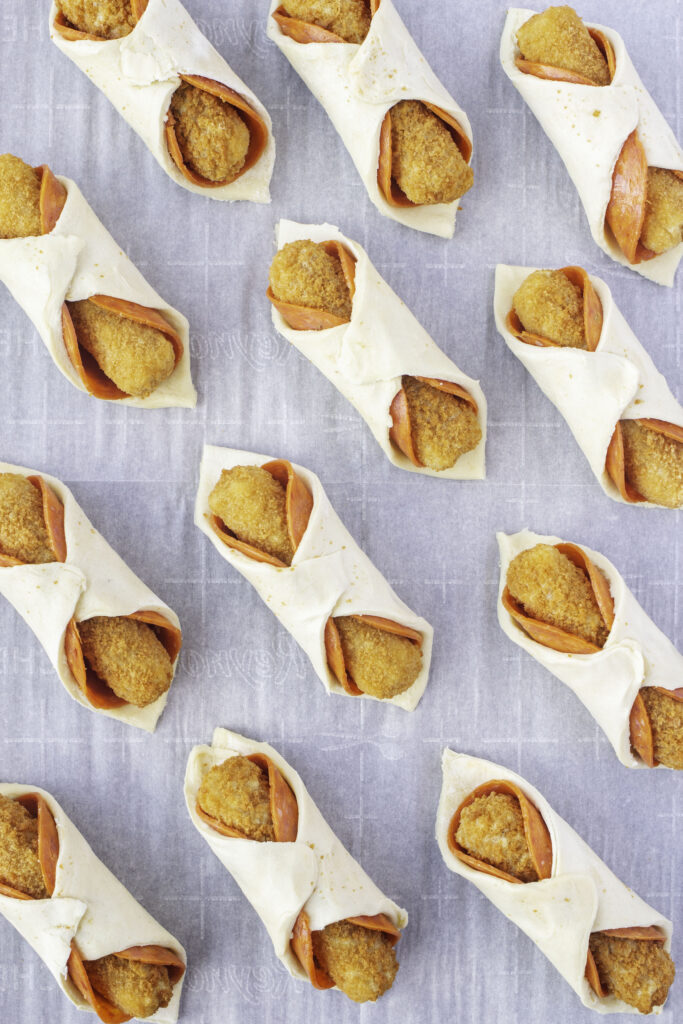 Start by preheating the oven according to the package instructions on the back of the Farm Rich Mozzarella Stick's box. Roll out the puff pastry and cut into 3-inch squares. Place them onto a baking sheet lined with parchment paper. Arrange one slice of pepperoni and a Mozzarella Stick in the center of each square.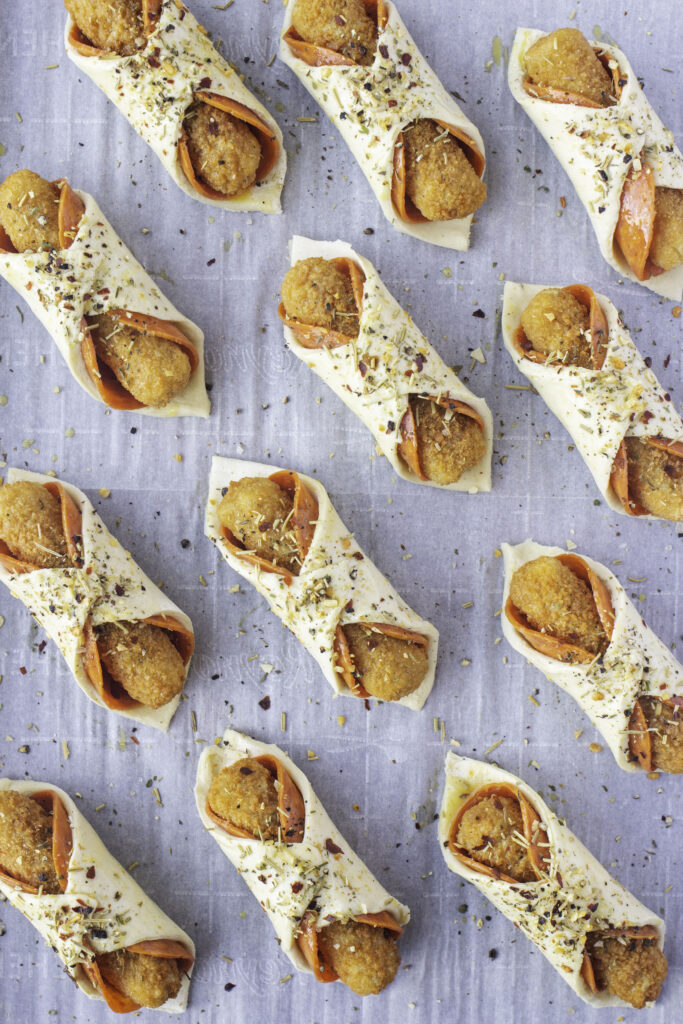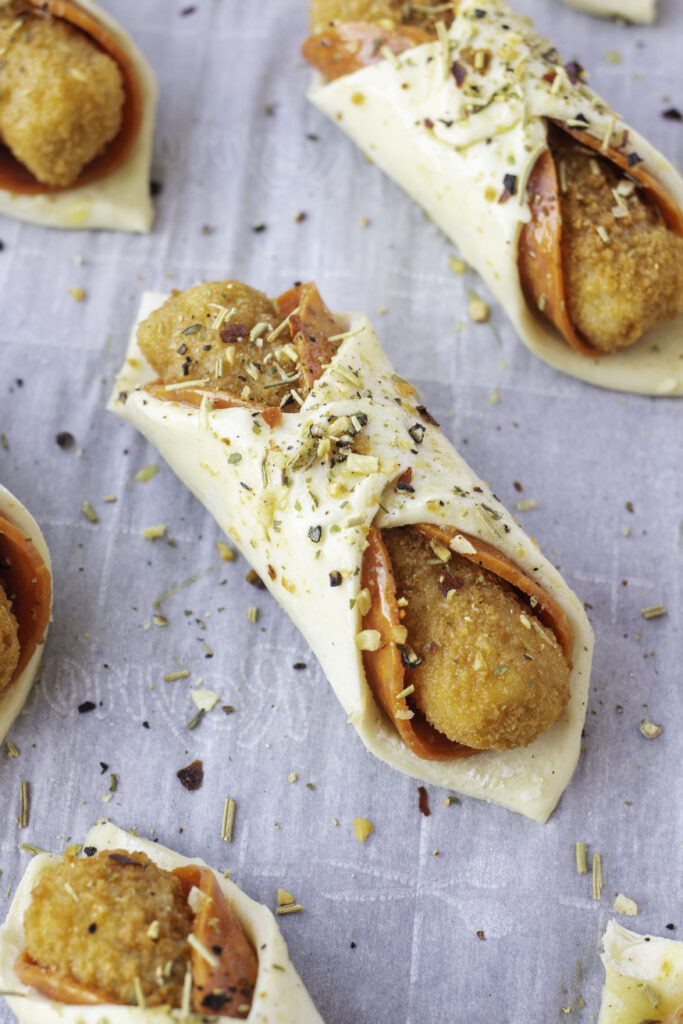 Next, fold the two opposite corners of the pastry sheet together, so that they meet in the center of the Mozzarella Stick. Use your fingers and a little bit of water to pinch the dough, sealing the edges closed. Toothpicks are also helpful in making sure that the dippers do not open while in the oven. Puff pastry expands quickly which is why it's best to keep an eye on them during the baking process.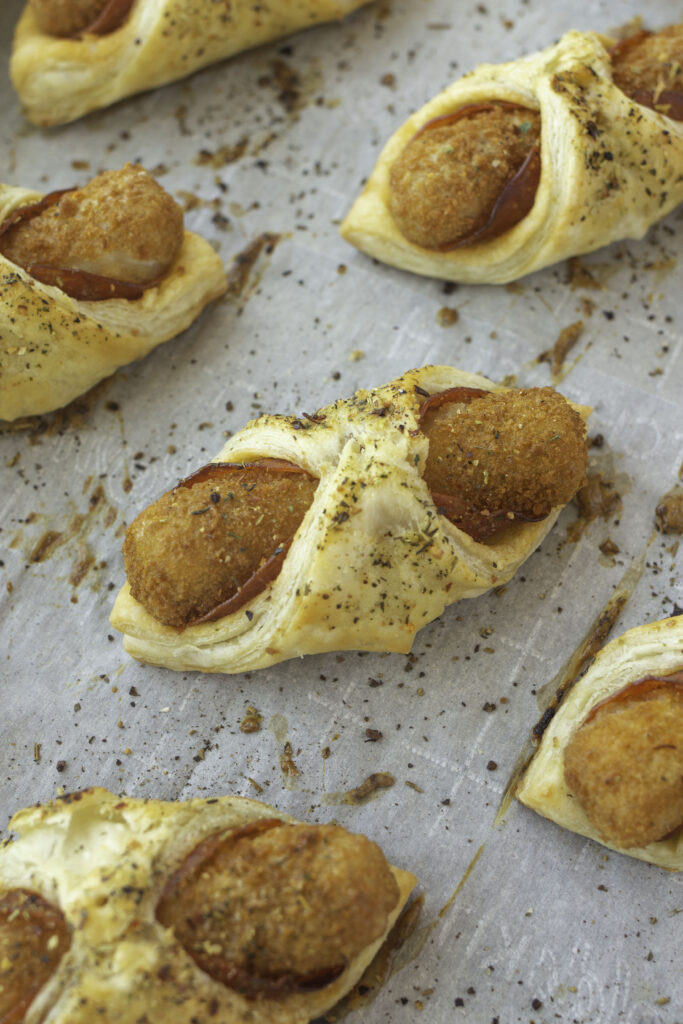 Lastly, brush the top of each puff pastry with egg wash and top them off with a generous sprinkle of Italian seasonings. Bake for 10-12 minutes or until tops are golden brown. Serve Mozzarella Stick and Pepperoni Pizza Puff Dippers warm and with a side of marinara sauce for dipping.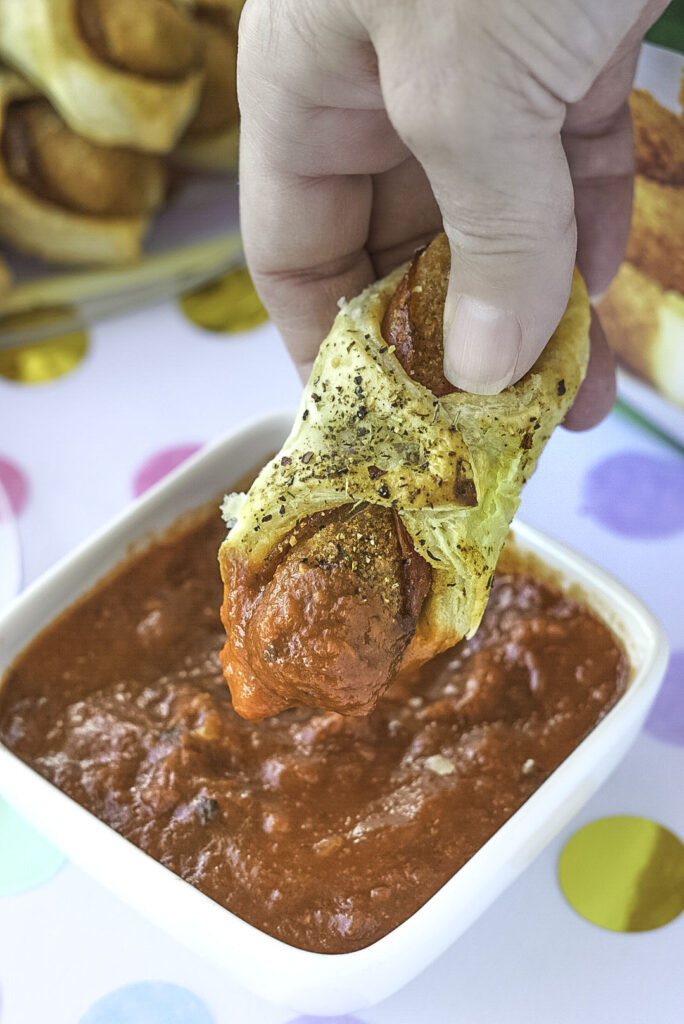 Mozzarella Stick and Pepperoni Pizza Puff Dippers are two-bite snacks and kid approved. This twist on the traditional pizza combines all of the same savory flavors, but they're now tucked away inside a light flaky crust we can't get enough of. They're so tasty!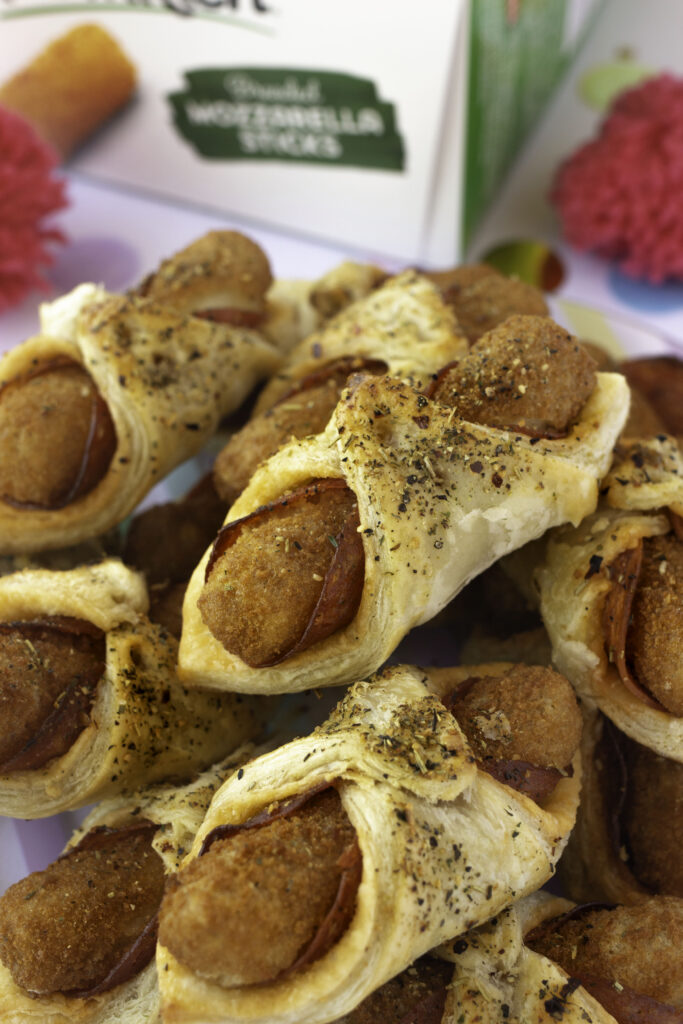 This recipe proves that everything tastes better with cheese! Farm Rich Grilled Cheese Sticks are no exception. This handheld favorite from your childhood is now in stick form! Made with melty American cheese sandwiched between toasty white bread, their new Grilled Cheese Sticks are an awesome source of protein for growing kiddos. Like most of their snacks, they can be microwaved within minutes and served with a bowl of soup or veggies for a comforting, wholesome meal.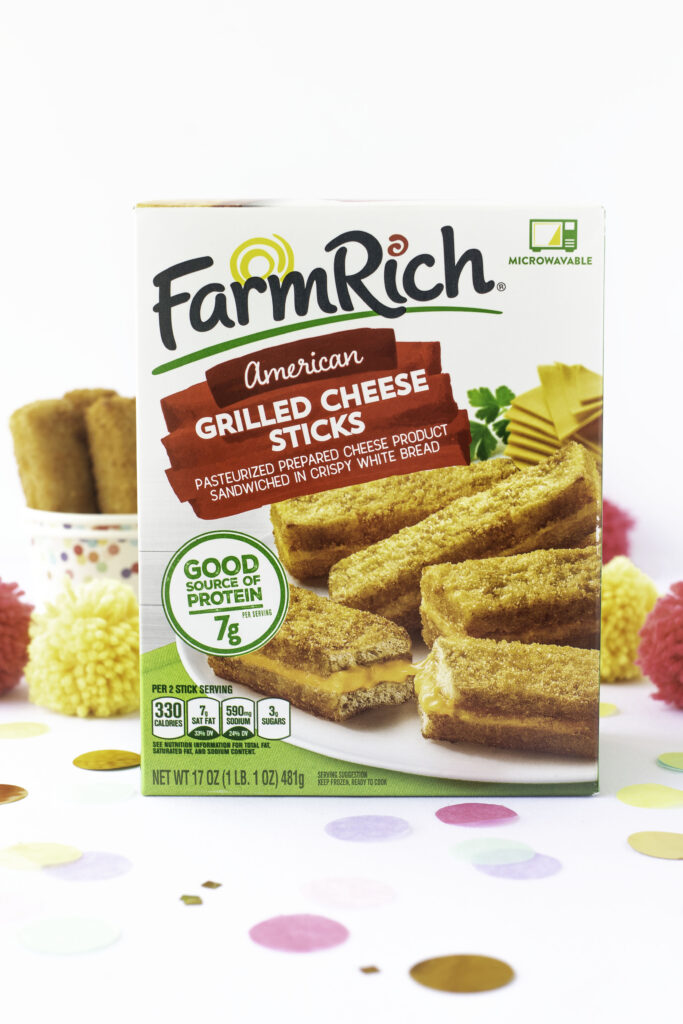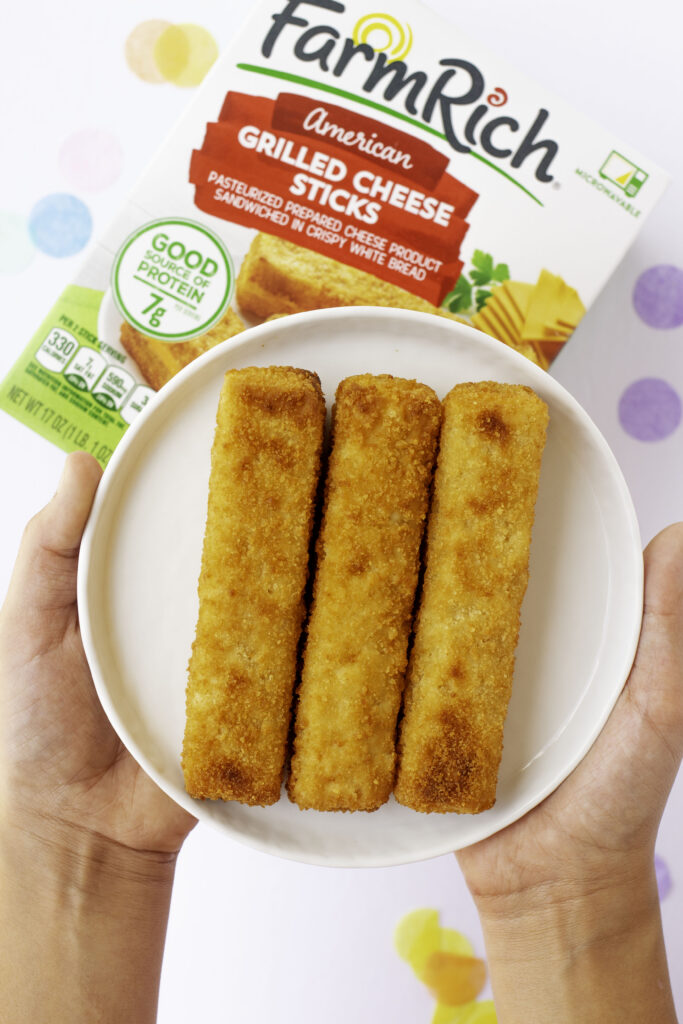 You can find Farm Rich Mozzarella Sticks and the NEW Grilled Cheese Sticks in the freezer section at Publix, Kroger and other stores now, as well as online like Amazon Fresh! Check the store locator to find your nearest retailer. What does your child enjoy snacking on after school?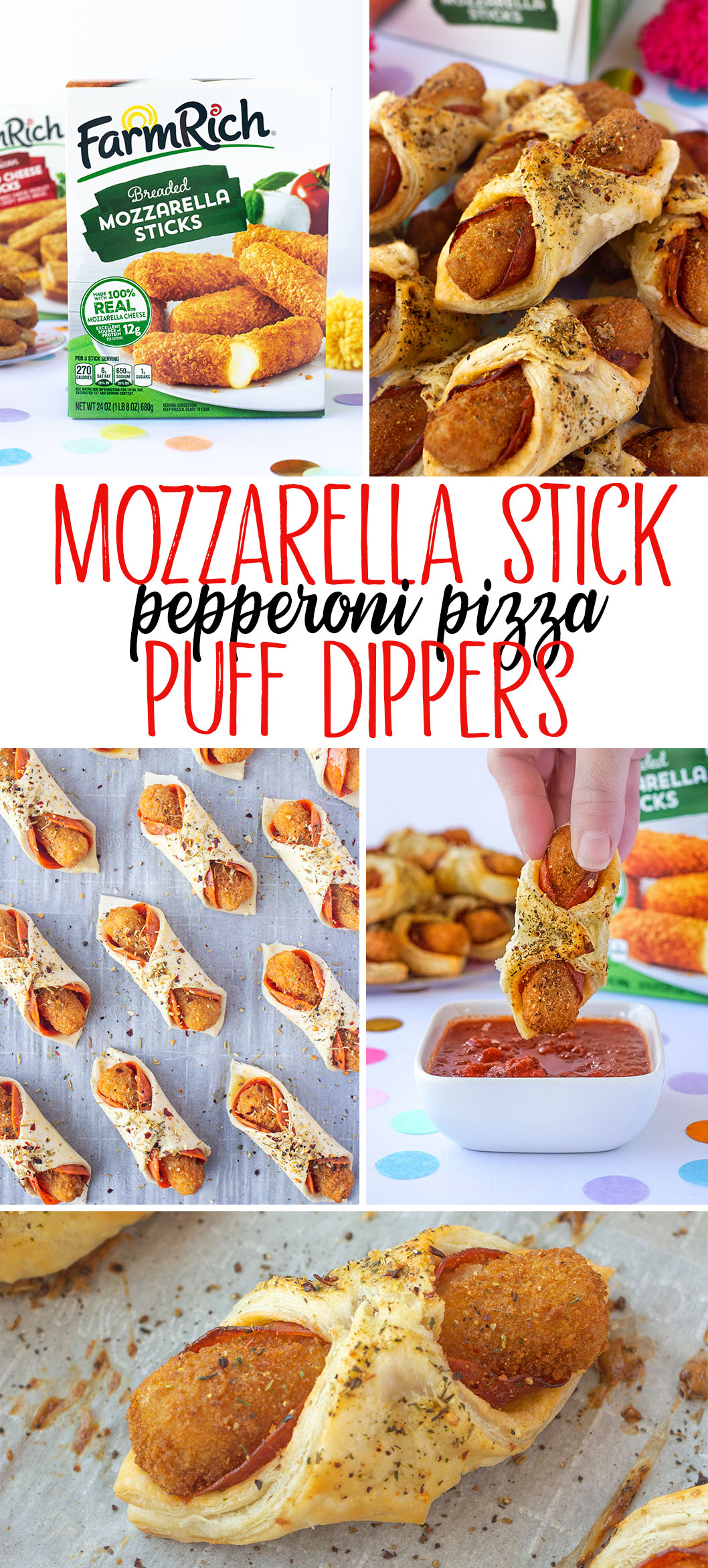 If you want more easy food ideas and recipes, be sure to follow Farm Rich @FarmRichSnacks on Facebook, Instagram, Twitter and Pinterest.