Wearing eyeglasses can be a challenge for children, especially during the adjustment phase. Here are 5 ways to get them excited for their new pair of spectacles! This conversation is sponsored by For Eyes. All thoughts are my own.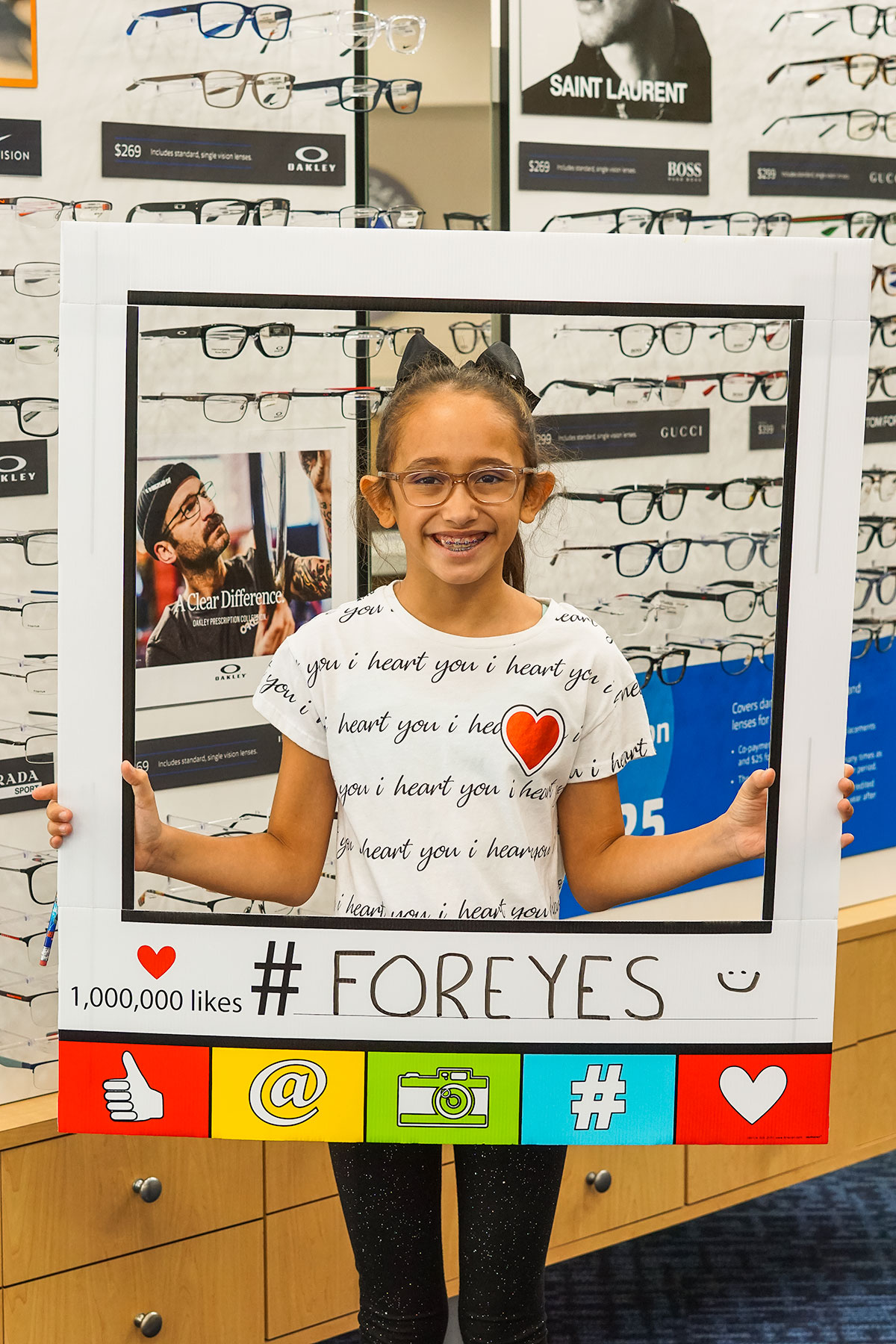 Welcome to the hustle and bustle of back to school season! You survived another summer as head of the personal entertainment committee and on-call cleaning service for the plethora of messes strewn across the house. Three long months of boredom busters, pool days, endless games of Monopoly, and constant chanting of "I'm Bored!," have led you to this moment of freedom. While most parents are mentally ready and willing to send their children back to the classroom, there are plenty of things to check off before the big day actually arrives.
Taking your child for an annual eye exam is just as important as stocking up their backpack with essential supplies. Clear vision has a huge impact on their ability to learn and succeed throughout the school year. Children may not be able to recognize when their eyesight is suffering, so as parents we must be pro-active in having their vision evaluated regularly. If their eyesight is suffering, chances are that their school work will also. Trust me, I should know! When I was seven years old I began having a tough time seeing the blackboard at school. It wasn't long before I was picking out my very first pair of prescription eyeglasses. I remember the fear that my classmates may tease me and how strange it felt to have this new found set of second eyes attached to my head.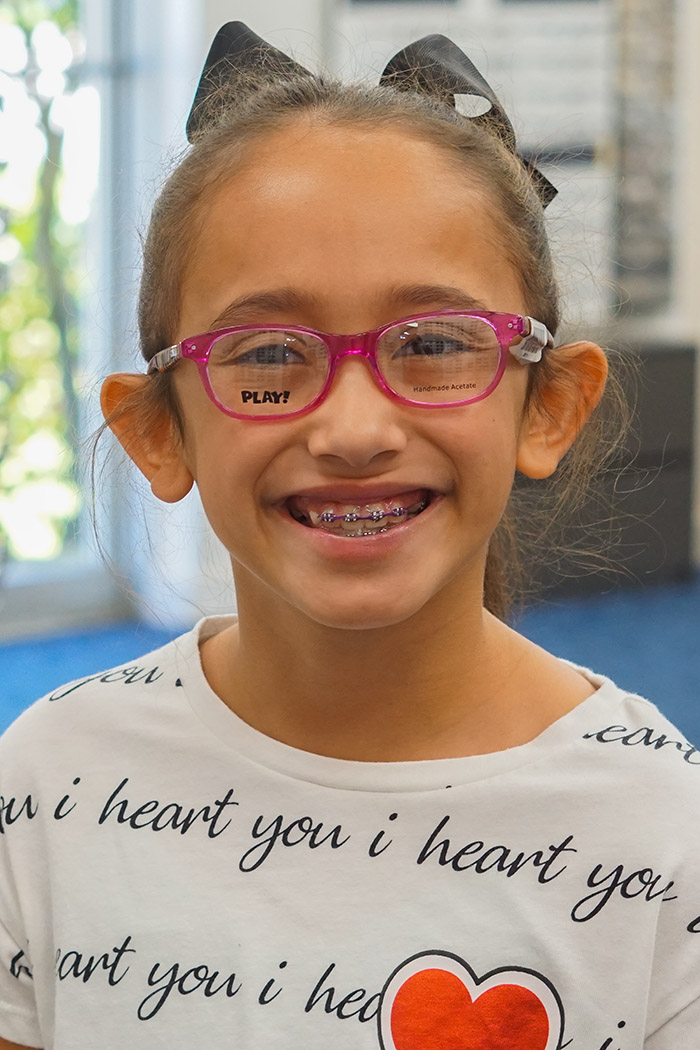 Toodie followed right in my footsteps and luckily, she thinks wearing glasses is the COOLEST. Confidence is always a good look, especially for our little humans that are just getting started finding their way in this big world. However, this isn't always the case and your child may be having apprehension about wearing eyeglasses. If so, check out these 5 tips to get them much more comfortable.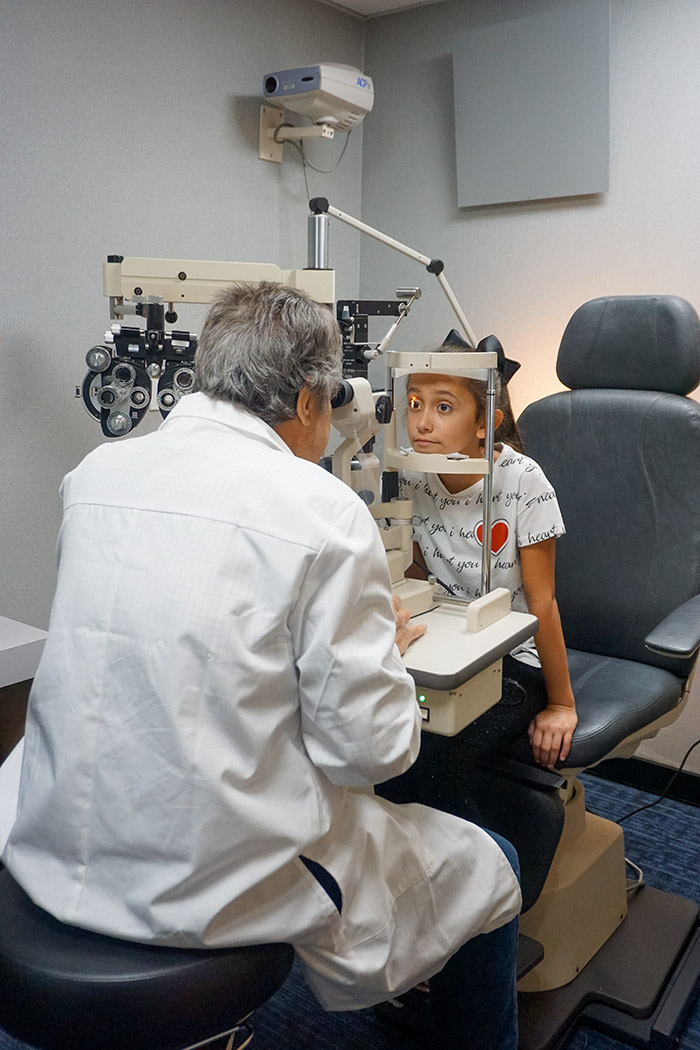 START A CONVERSATION

Get your child involved from the very beginning. Let them know how an eye exam works and what will take place when they visit the optometrist. If they are old enough to understand, be sure to explain why wearing glasses is important and how they will help them to see better. Keep the conversation positive and welcome their questions. Highlight the pros. Tie them into specific ways they will benefit your child's everyday activities, including hobbies they enjoy. Looking for great examples? Books are easier to read and there won't be the need to squint. Their favorite television show or movie will be much more clear and crisp. A fun pair of eyeglasses can jazz up any outfit, especially uniforms if their school requires them!

FIND A CELEB THEY ADMIRE
One of the easiest ways to get them comfortable with such a big change is to find someone they admire that wears glasses too! This individual can be a relative, celebrity, family friend, their favorite singer, or even a classmate. Point out how great they look and ask your child what they think of the style of frames they're wearing.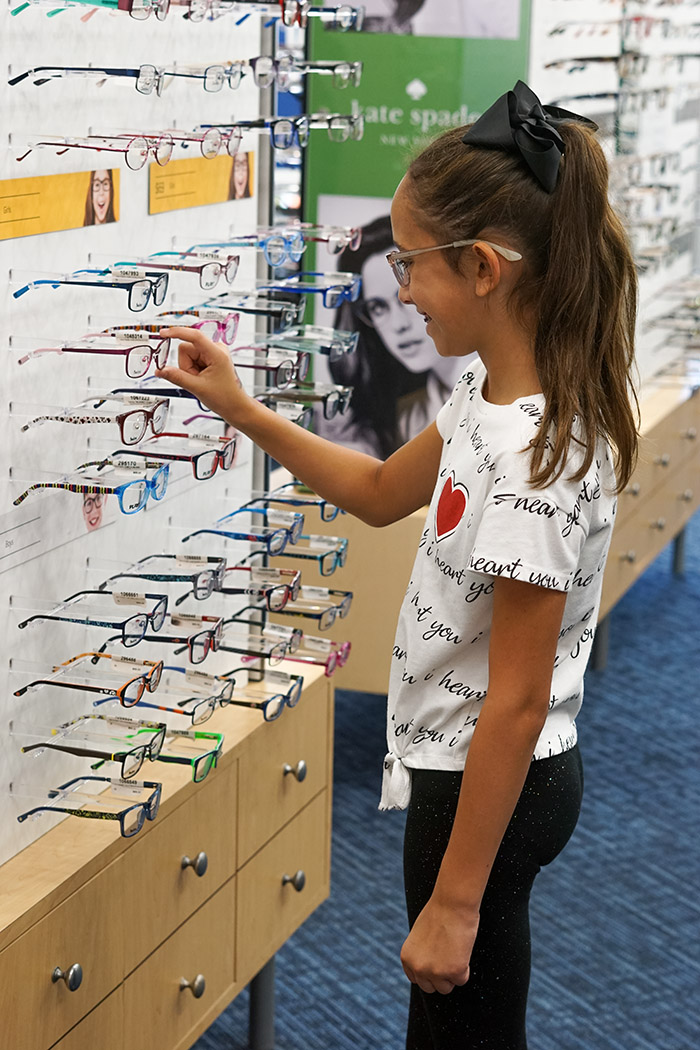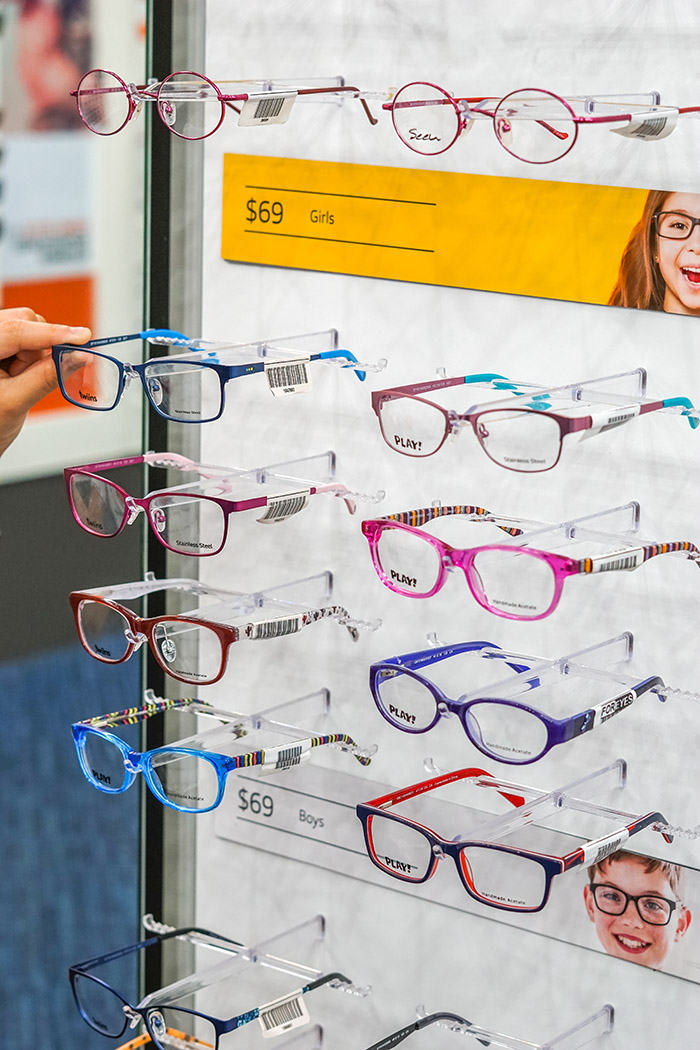 LET THEM PICK THE FRAMES

Whether it's prior to the appointment or after an exam, allow them to browse freely and choose frames that they like. Even if it means trying on a ton of different styles and colors, just go with it! After all, they're the ones that will be wearing the new spectacles. They need to select a pair that they will be comfortable and confident wearing. Remember parents, it's almost definite their taste will vary from yours and that's okay. This should be the fun part of the process so encourage them along the way and tell them how great they look sporting their favorite frames. Allowing them to make such a big decision on their own will lead to excitement and acceptance. Don't forget the carrying case and cleaning materials too!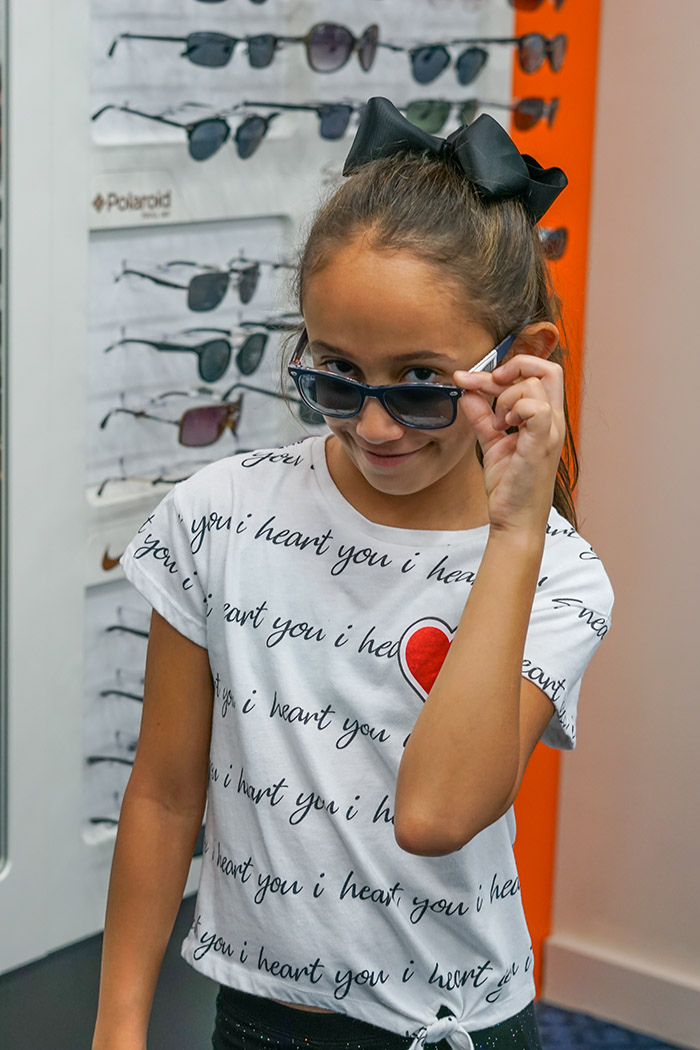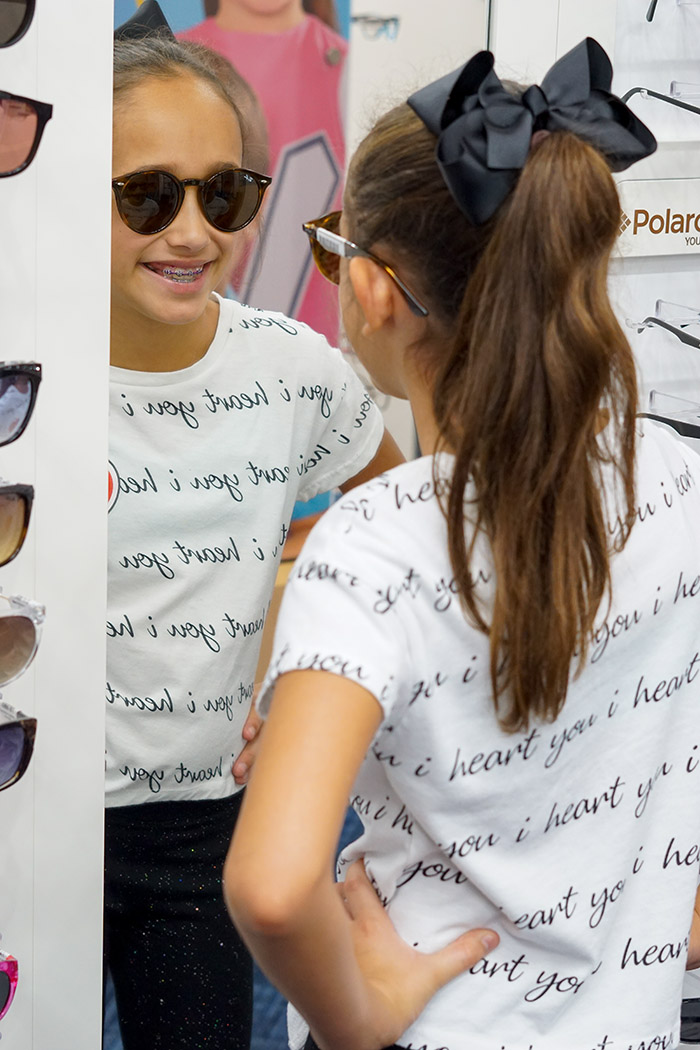 MAKE THEM A STYLISH ACCESSORY
Treat your child's pair of eyeglasses like an accessory! After they pick up their new frames from the store, take them shopping for a new outfit to match their new look. Shower them with compliments during the experience. This is another opportunity to inspire confidence and make them feel good about the change.

JOIN THEM ON THE JOURNEY
As parents, we are the most significant and powerful role models for our children. Our word and actions can make a huge difference in their perception of wearing eyeglasses. If you wear glasses yourself, embark on this new adventure together. Join them during their visit to the optometrist and have an exam as well. By setting the example, you are demonstrating how important it is to have healthy eyes. Prior to the appointment, show them photos of you with glasses as a child or growing up. Help them to understand why glasses are so important for their vision and how wearing them has helped you over the years.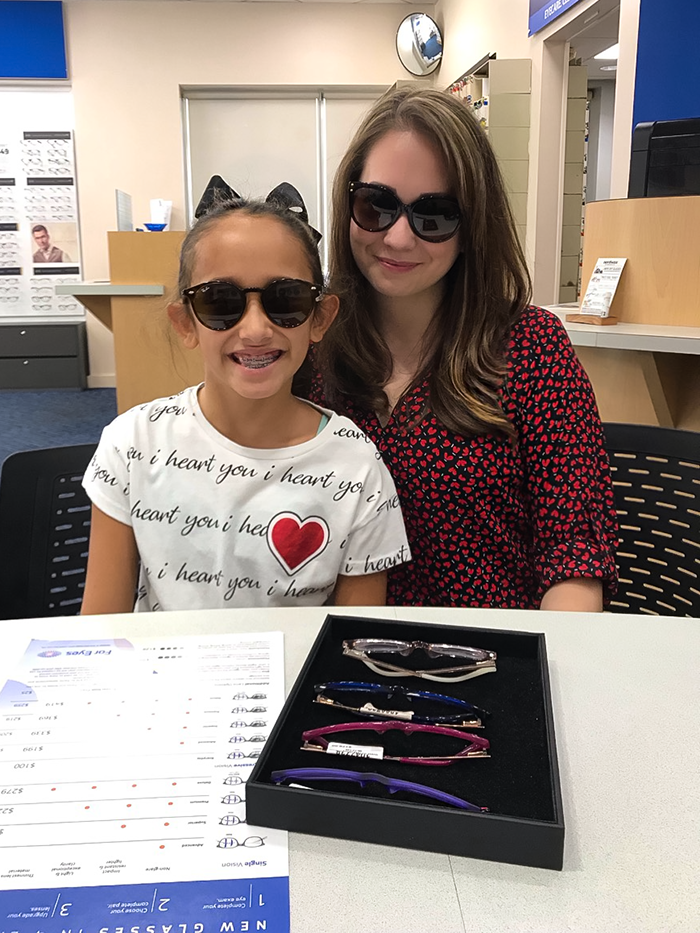 BACK TO SCHOOL WITH FOR EYES

August is National Children's Vision Month and For Eyes is encouraging all families to visit their nearest location for a routine eye exam. It's the perfect time to focus on the importance of providing children with clear vision before the new school year begins. For Eyes makes kid's eye exams convenient and fun, especially with the many back-to-school activities taking place in the background. A routine visit may be the last thing on your mind, but it doesn't have to be overwhelming for you or your child. Not only do they offer great deals on eyeglasses and sunglasses, with their current promotion you can get 2 complete pair of kid's glasses for $59! This includes impact-resistance lenses too.