Searching for a quick snack that's both savory and sweet? These crispy crostini topped with whipped honey goat cheese pair perfectly with a fresh blueberry compote. So easy to make!

Crostini are one of the easiest appetizers, good for any occasion. Labeled the perfect party snack, they can be layered with just about anything delicious from fresh fruit to cured meats and cheese spreads. Dress em' up! Crispy mini toasts are well suited for sweet, savory, and spicy toppings depending on what you feel like nibbling on at the time. Not that anyone needs an excuse to load up on the carbs, but they're bite-sized for a reason! I mean really, who can ever stop at just one?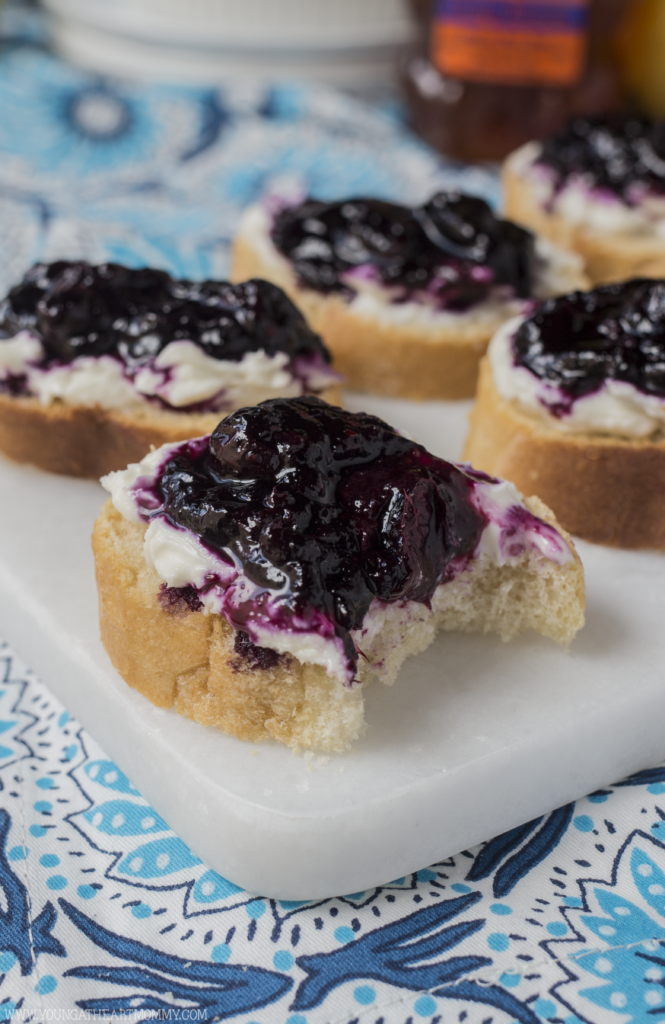 These Whipped Honey Goat Cheese & Blueberry Compote Crostinis are no exception. I put these together this week using a beautiful batch of blueberries and Orange Blossom Honey (MAJOR yum!) found at Whole Foods Market. They must have turned out amazing because even Toodie scarfed them down after school.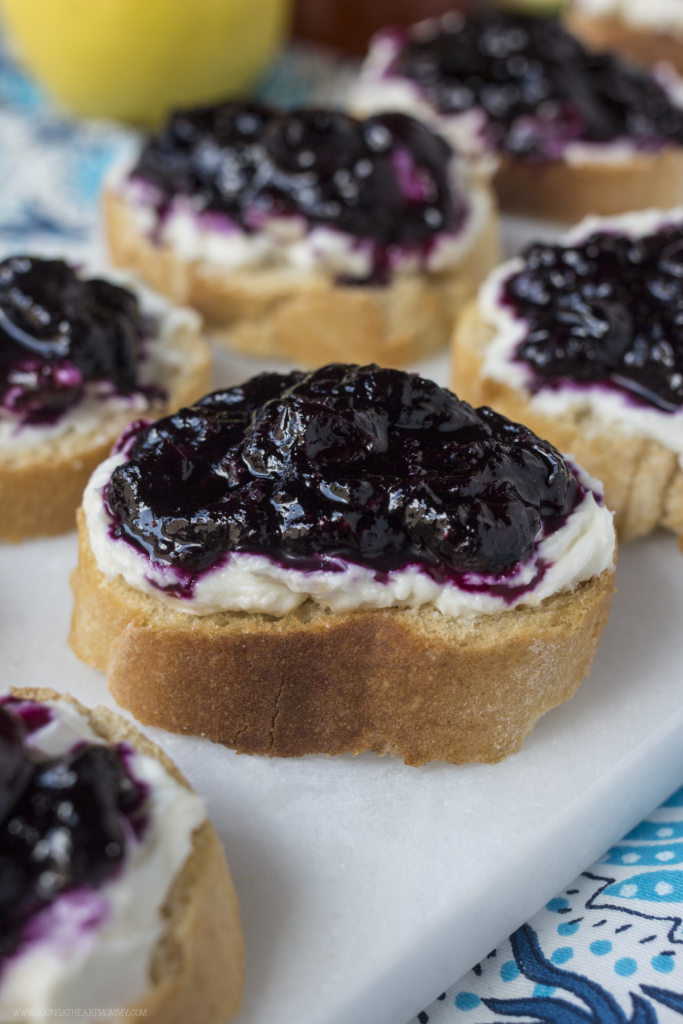 For the past few months we've been spending our Thursday afternoons at the Whole Foods Farmer's Market – an outdoor venue of handcrafted gourmet foods, artisanal goods and Florida-grown produce. Buzzn Bee Orange Blossom Honey is one of many local finds that my family has fallen in love with which is I used it to sweeten up this whipped goat cheese spread! Shopping local is quite the experience because there are always new things to try and products to discover. I've been more conscious to make it a priority because it really is a great way to contribute to the community and support family owned businesses.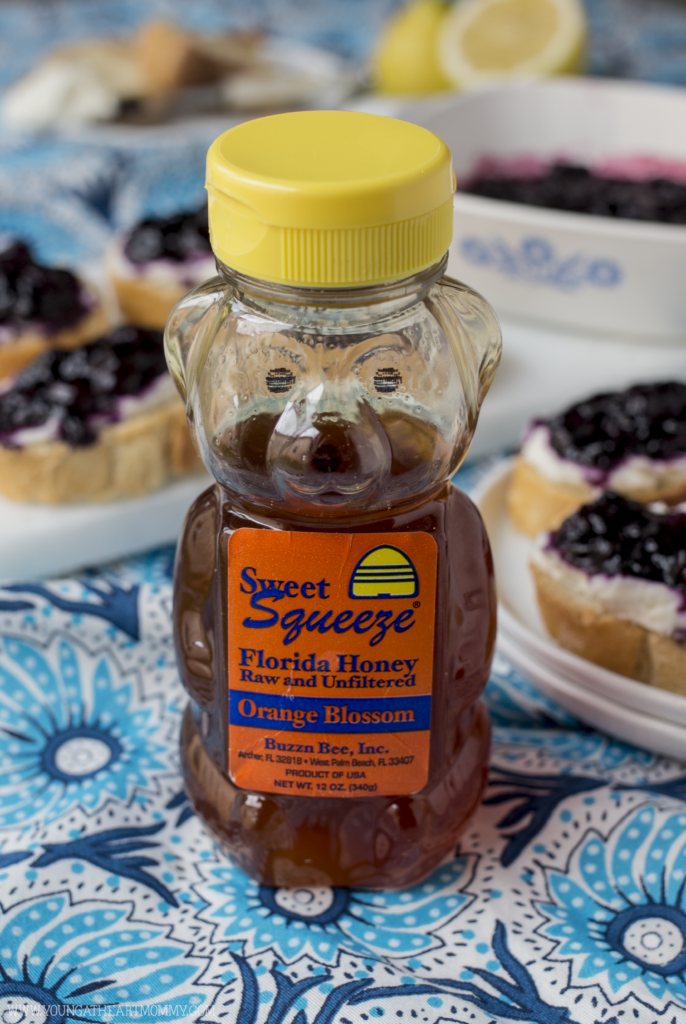 Whipped Honey Goat Cheese & Blueberry Compote Crostini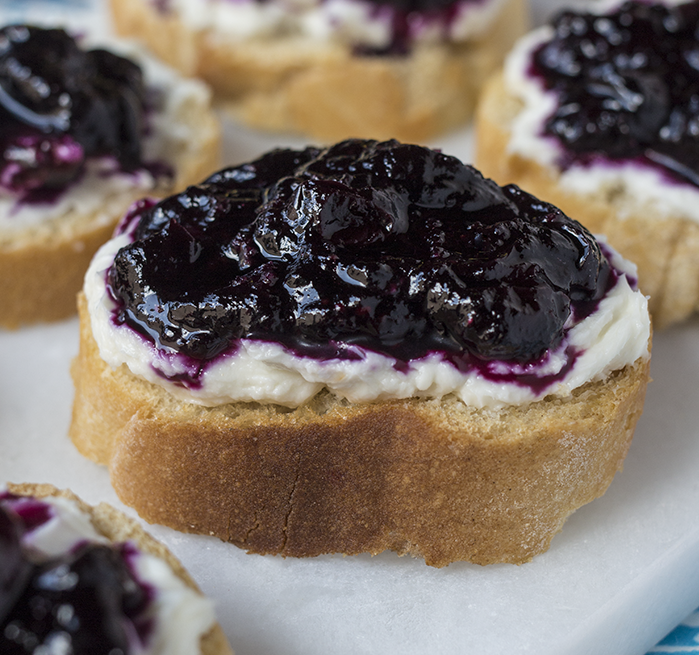 Ingredients
French baguette
1 tbsp. olive oil
5 oz. goat cheese (softened)
2 oz. cream cheese (softened)
2 tbsp. BuzznBee Orange Blossom Honey
1/4 tsp. salt
1 cup of fresh organic blueberries
1/4 cup granulated sugar
3 tbsp. water
2 tsp. fresh lemon juice
Instructions
Preheat oven to 350 degrees. Slice baguette into 1/4 inch thick pieces and lightly brush each with olive oil and a sprinkle of salt. Bake for 8-10 minutes or until edges are lightly browned. Set aside for later assembly.
For blueberry compote, combine blueberries, sugar, water, and lemon juice in a small saucepan. Cook on medium heat for 8-10 minutes while stirring frequently. Mixture will thicken after it sets.
Using a stand mixer with paddle attachment, add goat cheese and cream cheese to the bottom of bowl. Beat on high until light and fluffy. Add in honey and salt. Continue to blend ingredients until creamy.
Top the crostini with whipped goat cheese and a dollop of blueberry compote. Serve immediately.
7.8.1.2
5
http://www.youngatheartmommy.com/2019/04/whipped-honey-goat-cheese-blueberry-compote-crostini.html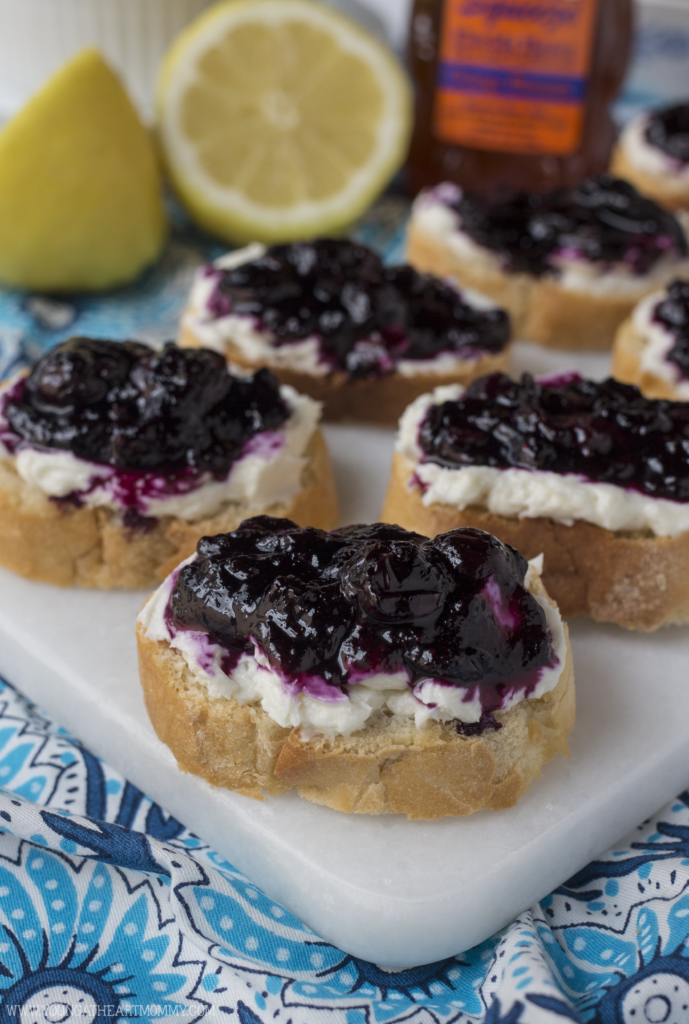 In honor of Earth Day, Whole Foods Market stores across Florida are celebrating their local partners with "We Love Local Week!" Some of the vendors include Juicera, Shanti Bars, Adam's Ranch, and more. Between April 17-25th, each department in every store will be showcasing and offering sales on featured products made and grown in the sunshine state. They will also be offering free samples to try before you buy. Be sure to support the local businesses and our planet this week!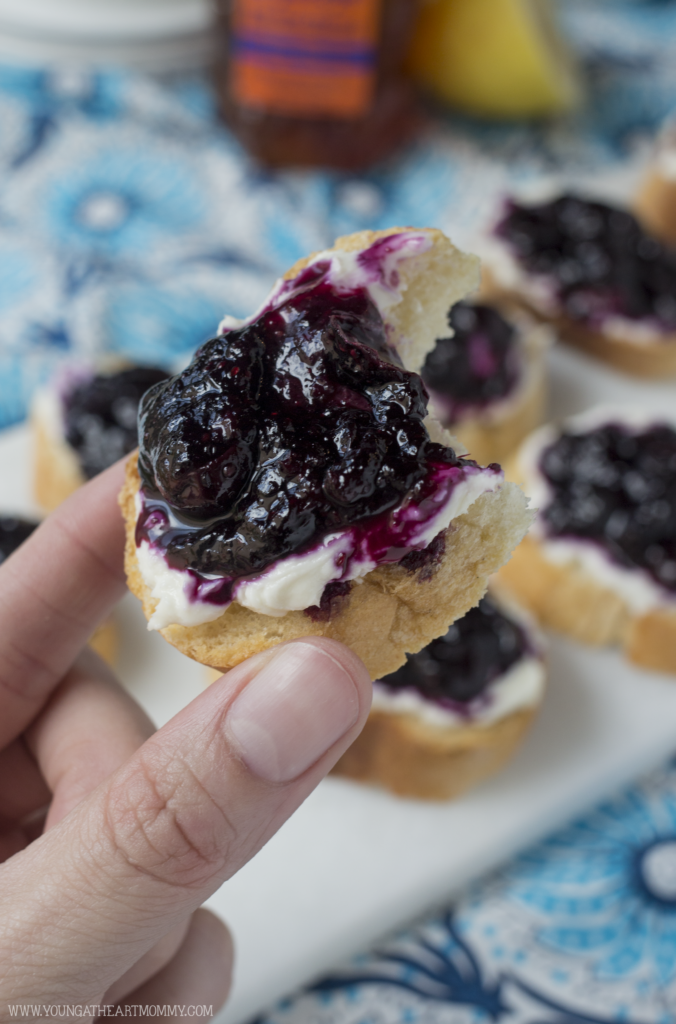 What are some of your favorite things to put on top of mini toasts?