Eggland's Best sponsored this post. All thoughts and reviews are my own.
Since breakfast is the most important meal of the day, start it off the right way with a Southwestern Quinoa and Egg Breakfast Bowl!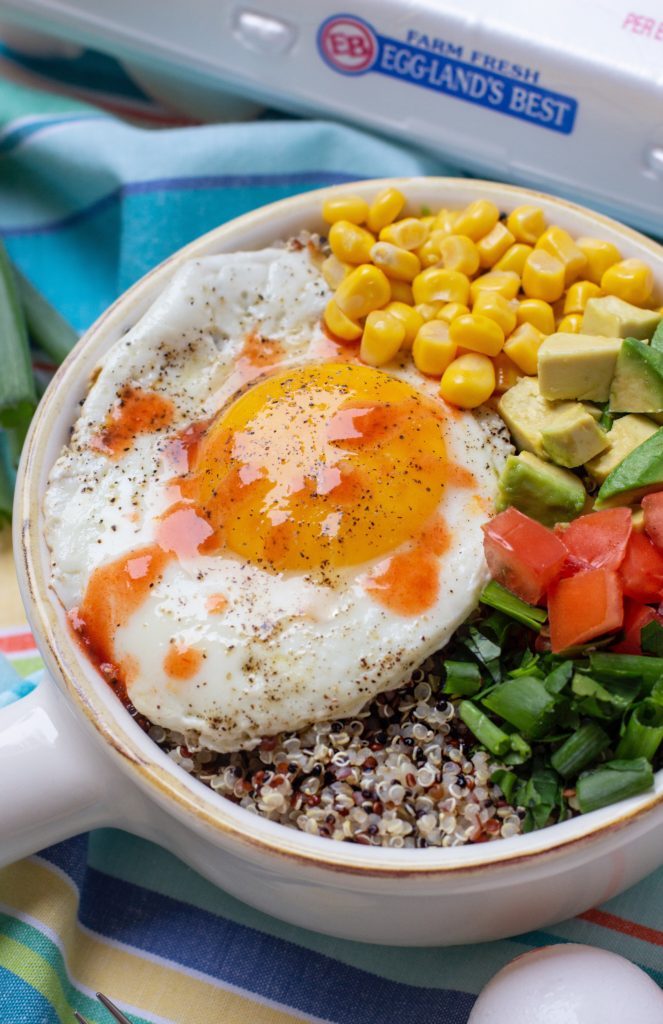 As we bid farewell to a leisurely summer full of sunshine and long days spent pool side, a new school year awaits us. Toodie's first day of fourth grade was just last month and this mom is officially a grad student! You can imagine how much our routine has changed in such a short amount of time. Between homework and every day responsibilities, there isn't always an abundance of time to spend on meal planning during our busy weeks. However, I'm a firm believer in the importance of eating together. Whether it's breakfast, lunch, or dinner – meal time provides an opportunity to share the highlights of the day and strengthen the bond between you and your family.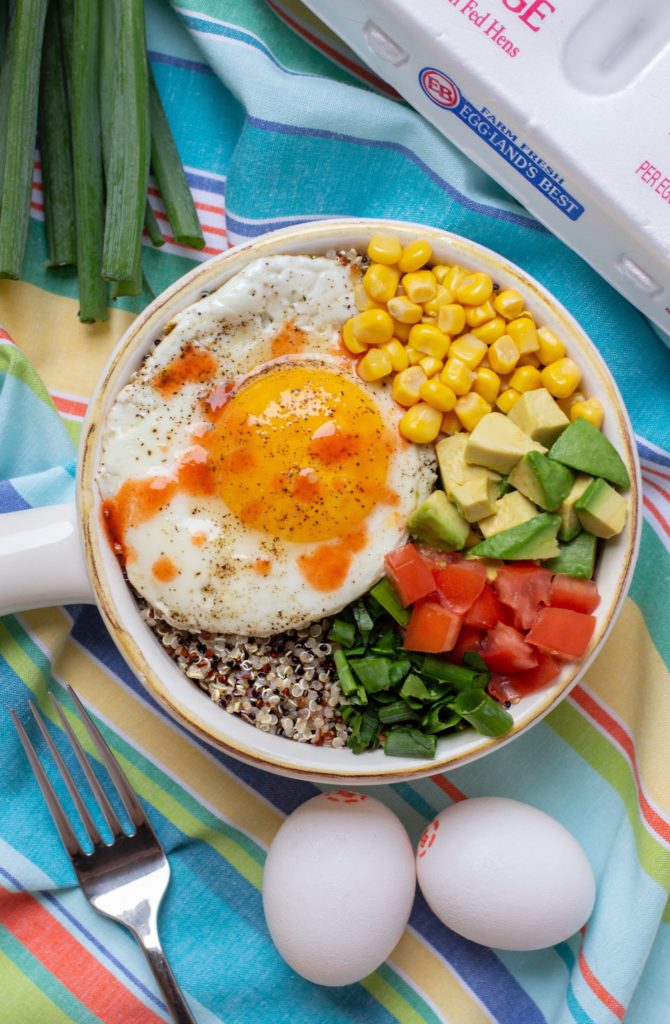 This September, in honor of National Family Meals Month™, Eggland's Best and the American Heart Association are teaming up to help educate families on the importance of spending time together while eating healthy and nutritious meals. Their Healthy For Good™ movement calls on families to take the Family Meals Pledge and commit to spending an additional "dozen" minutes together around the table. This delicious Southwestern Quinoa and Egg Breakfast Bowl is one sure way to do so!
Southwestern Quinoa + Egg Breakfast Bowl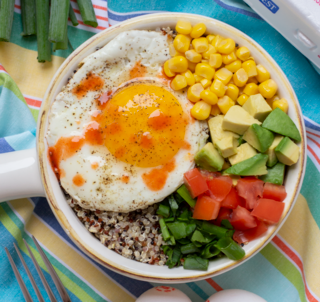 Ingredients
1/4 cup raw quinoa
1/2 avocado, pitted and diced
2 medium tomatoes, chopped
1 cup no salt added frozen corn, thawed
1/4 cup green onions, chopped
1/2 cup cilantro (optional)
4 Eggland's Best Eggs (large)
1/8 teaspoon salt
1/4 teaspooon ground black pepper
hot sauce (optional)
Instructions
Cook quinoa according to the package directions. Remove from heat and let sit.
Prepare the remaining ingredients: pit and dice the avocado half; chop the tomatoes; rinse the canned corn; chop the scallions, and chop the cilantro.
Divide quinoa between 4 bowls.
Arrange the avocado, tomatoes, corn, scallions, and cilantro between each bowl.
Meanwhile, coat a large nonstick skillet with cooking spray and warm over medium-high heat.
Crack each egg into the skillet and season with salt and pepper.
Cover with a lid and cook until egg whites are set but yolk is still runny about 3 to 4 minutes.
Use a spatula to carefully transfer each sunny-side-up egg into each bowl. Garnish with hot sauce and serve.
7.8.1.2
9
http://www.youngatheartmommy.com/2018/09/southwestern-quinoa-egg-breakfast-bowl.html
Quinoa has quickly become a favorite of mine because it's healthy and packed with super grains. It's easy to doctor up and even tastier when you toss in some fresh corn, chopped tomatoes, creamy avocado chunks, and green onions. Don't forget a generous drizzle of hot sauce to give it that extra kick. Topped with an over easy egg, this breakfast bowl can be made within minutes and is guaranteed to fill you up until lunch time arrives. Getting Toodie to eat before school has never been so easy! She inhaled this bad boy.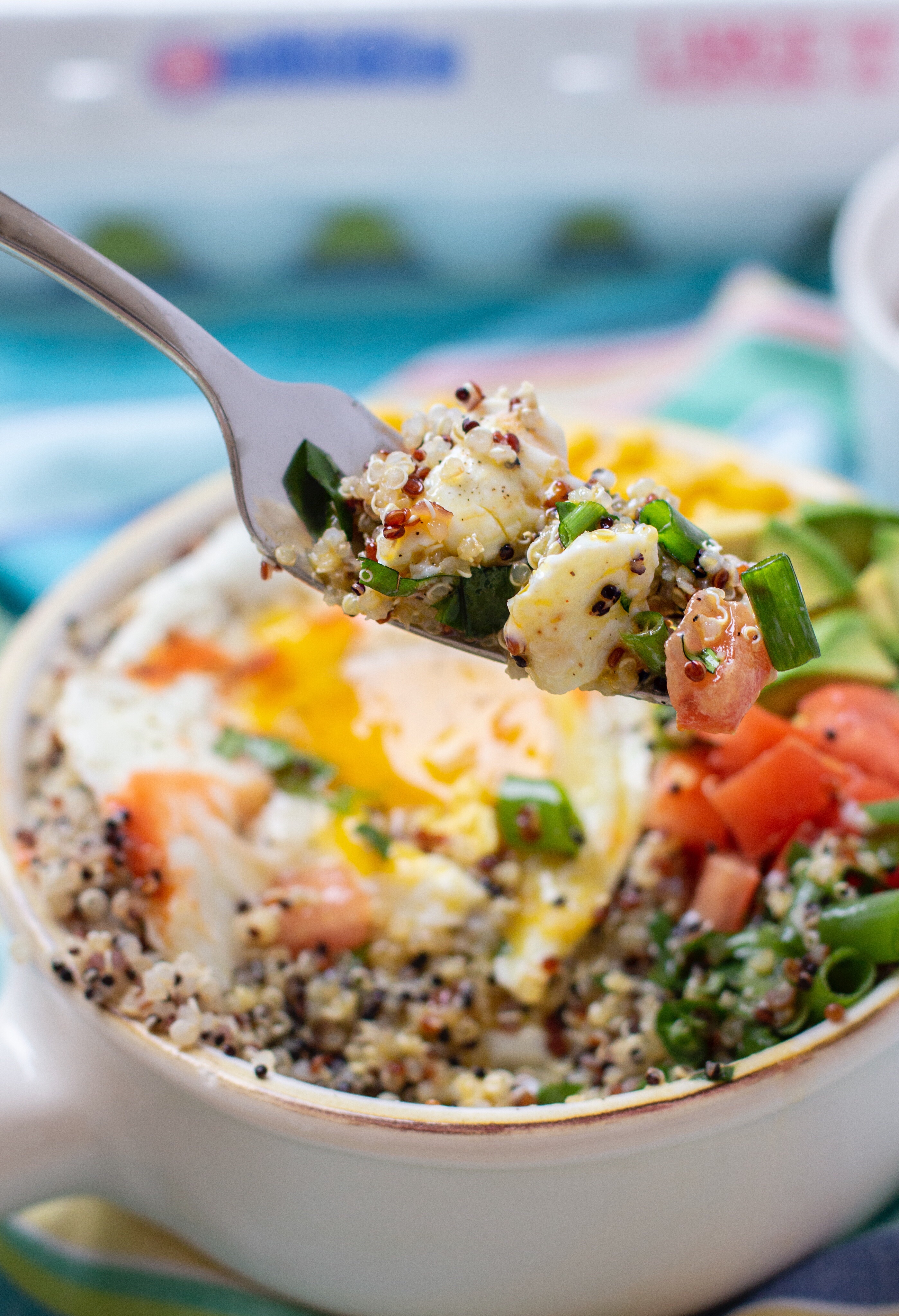 Eggland's Best (EB) is the #1 branded egg in the U.S. and is an excellent source of vitamins D, B12, E, B5 and riboflavin. EB eggs have six times more vitamin D, more than double the Omega-3s, 10 times more vitamin E and 25% less saturated fat than ordinary eggs. Independent testing has also confirmed that Eggland's Best eggs stay fresher longer than ordinary eggs.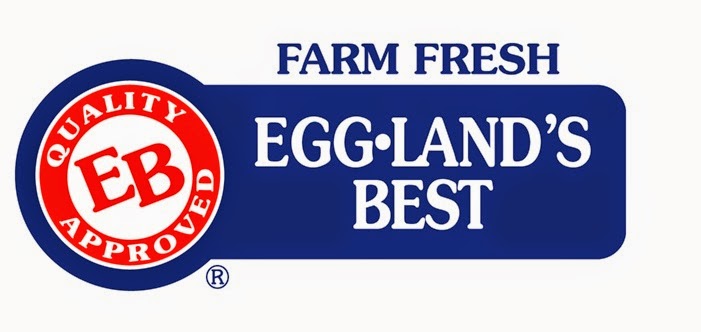 Learn more about the Eggland's Best Family Meal Pledge AND enter to win a variety of fun prizes, including the $5,000 Grand Prize to take your family on a spectacular vacation! All you have to do is sign the pledge to spend an additional dozen minutes with your family while enjoying a nutritious meal.
Stay connect with Eggland's Best on Facebook, Twitter, Pinterest, and Instagram. Here you'll find new delicious recipes and inspiration for your family meals.