This post has been sponsored by Pfizer Consumer Healthcare. All thoughts and reviews are my own. #SickJustGotReal #ColdFluPrep

Parenthood has its perks but dealing with sick kiddos isn't one of them! From coughs to sniffles, stuffy noses and relentless fevers, cold and flu season is no joke. Check out these quick tips to make it a little easier.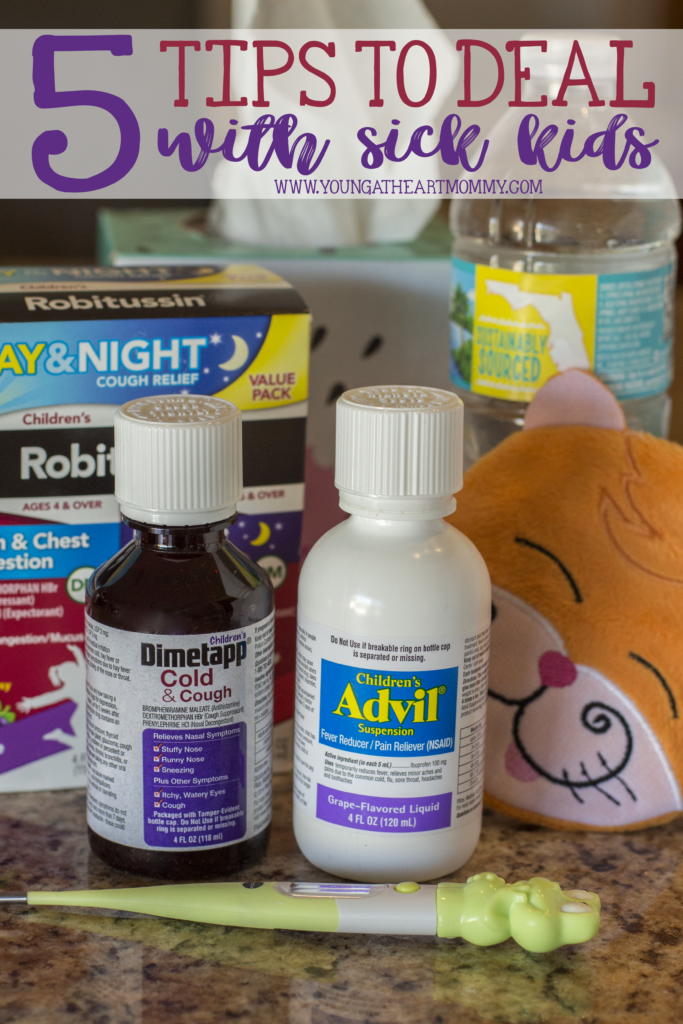 Kids get sick. It's inevitable. They're practically little germ factories and unlike adults, those unwanted cooties spread like wildfire. One thing is for certain, the common cold clings on for dear life regardless if you've sanitized every nook and cranny of your living space! But before you get out the hazmat suits, there's a few ways you can be prepared and tackle the torment of the big, bad, and yucky bacteria. Any seasoned parent knows, you've got to be ready for anything – runny noses, fever spikes, sleepless nights, sniffling, sneezing, and beyond. With that being said, here are 5 tips I live by when sickness strikes our household.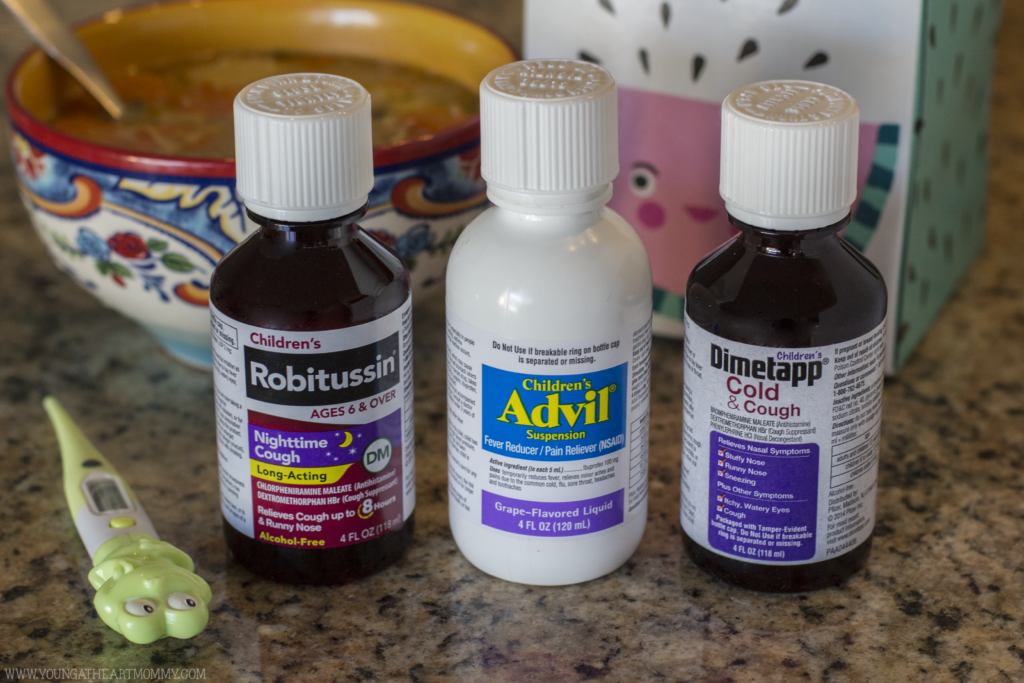 1. Have The Essentials On Hand

When sick gets real it's best to be equip with the essentials that can battle the symptoms that come with it. With upcoming cold and flu season around the corner, having go-to pediatric products on hand like Children's Advil®, Children's Robitussin® and Children's Dimetapp® can be a lifesaver. They help tackle the bothersome aches and pains while relieving lingering congestion. It's also helpful to have a working thermometer, facial tissues, cold compress, saline spray, hand sanitizer, and comfort food that tiny tummies can handle.

2. BRING OUT THE BOREDOM BUSTERS

Being stuck in the house all day is enough to leave anyone a little stir-crazy. Most kids have a hard time staying still and are eager to get moving when they start to feel a little better. Put on their favorite TV show or a movie to keep them occupied during down time. Sick days are also the perfect time to bring out the puzzles, coloring books, board games, and playing cards.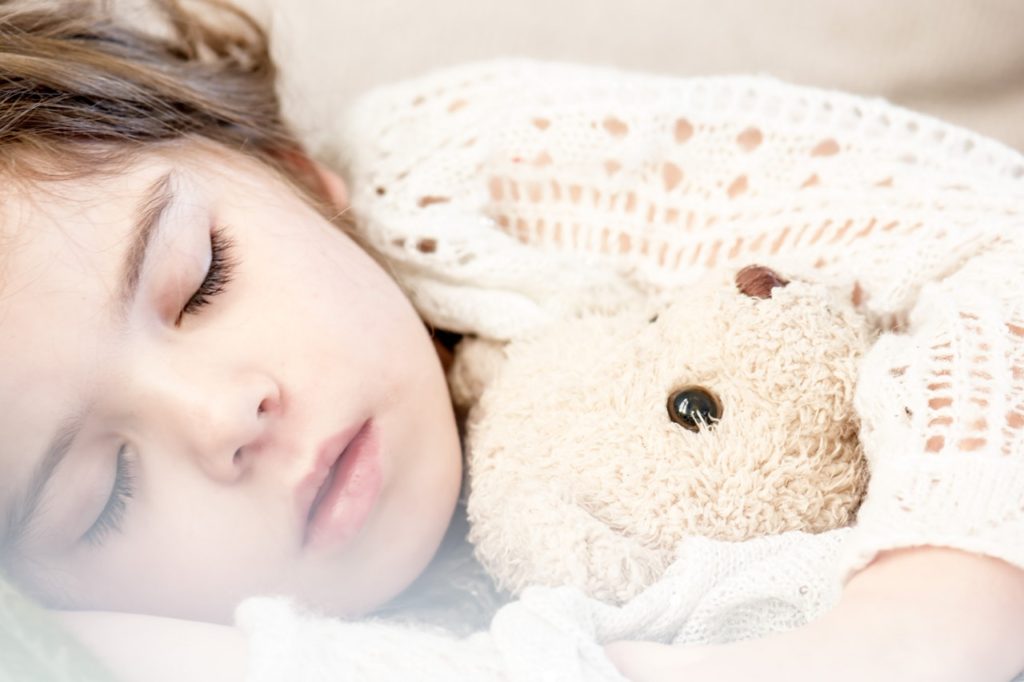 3. Let Them Rest

The best way to recover from a minor cold or flu is rest. This is especially true for children because their immune system is working extra hard to fight off infection. Create a comfortable environment for them to relax in, whether it be on the couch or in their bed. Frequent naps throughout the day can make a huge difference in how quickly they recuperate.

4. Keep Kids Hydrated
Just like adults, children need a healthy amount of fluids when they are feeling under the weather. Make sure they get plenty of liquids throughout the day and even more so when they develop a fever. Don't wait until they are thirsty to offer them a beverage. Encourage them to stay hydrated and drink water, even if it's a few sips here and there. If you're little one isn't a fan of H2O, a sports drink or even a Popsicle can be substitutes.
5. Get Some Fresh Air

Keeping your child inside all day will probably make them irritable which is why a change of scenery is always refreshing. This doesn't mean they should run around like a banshee, but allow them to sit outside if the weather is nice. Sunlight can help boost your child's mood and also get them out of the funk that comes with a nasty cold.

It is important to remember to always read and keep the cartons for complete warnings and dosing information on Pfizer Pediatric products and to use as directed.
Pfizer Pediatric wants to help you prepare for the colds that may creep up this season! Enter below to win a $25 Gift Card and bundle that includes Children's Advil® Suspension, Children's Robitussin ® DM Day/Night Pack, and Children's Dimetapp® Cold & Cough.