This is a sponsored post by Diplomat Beach Resort in conjunction with Blog Meets Brand. #DipAndDine
Need a reason to visit South Florida this summer? Find some fun under the sun at the newly redesigned Diplomat Beach Resort. It's the perfect destination for delicious food, luxurious lodging, tropical vibes, and relaxation by the ocean.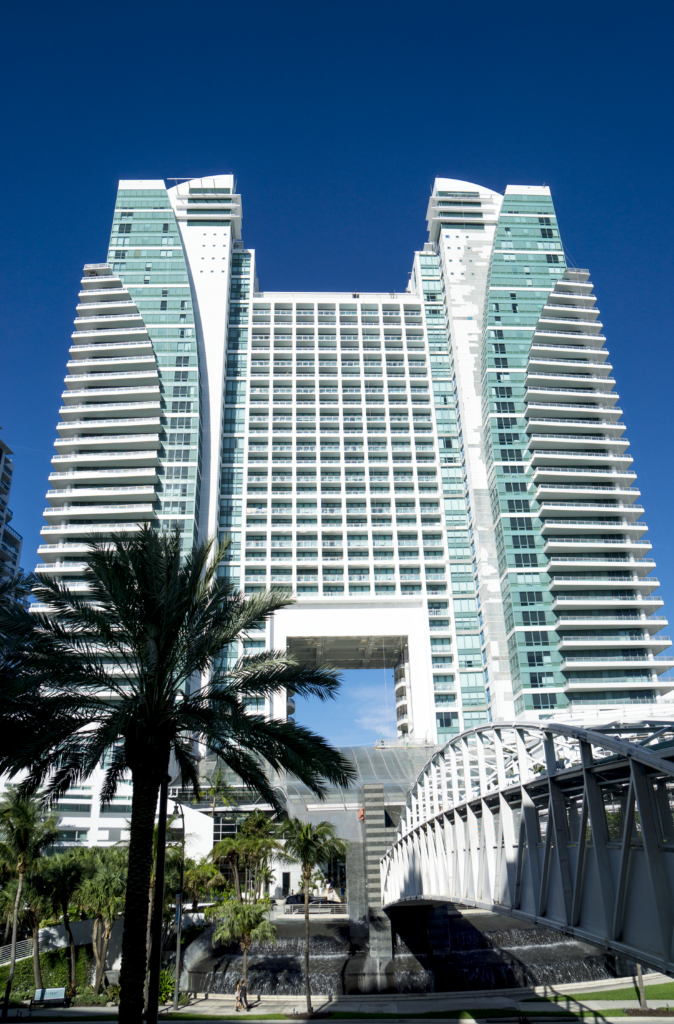 When summer rolls around, so do the snowbirds. Florida is one of the most popular vacation destinations this time of year and for good reason. We have it all! Beautiful people, a melting pot of cultures, the best Cuban food, and sandy beaches to dig your toes into. It always feels like home and 1 out of every 2 people know how to make a mean cafe con leche.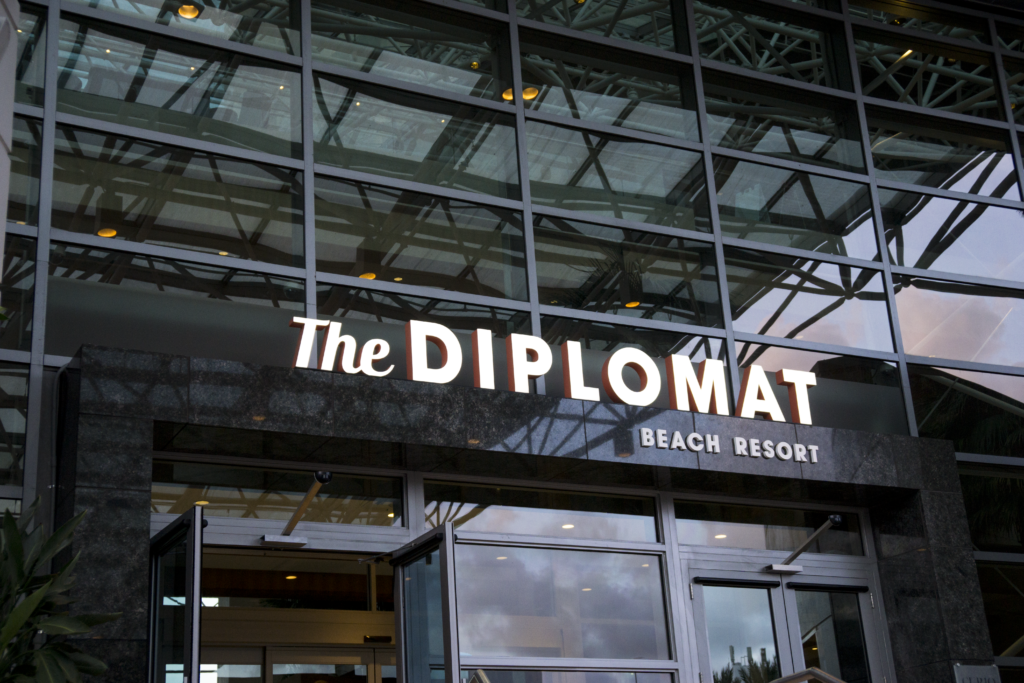 This time of year I love taking the weekends to explore the surrounding cities and escape my daily routine. Here and there I even indulge in a quick stay-cation to feel like a tourist for a few days. So when asked to check out the well-known Diplomat Beach Resort after its $100 million dollar transformation, I jumped at the opportunity.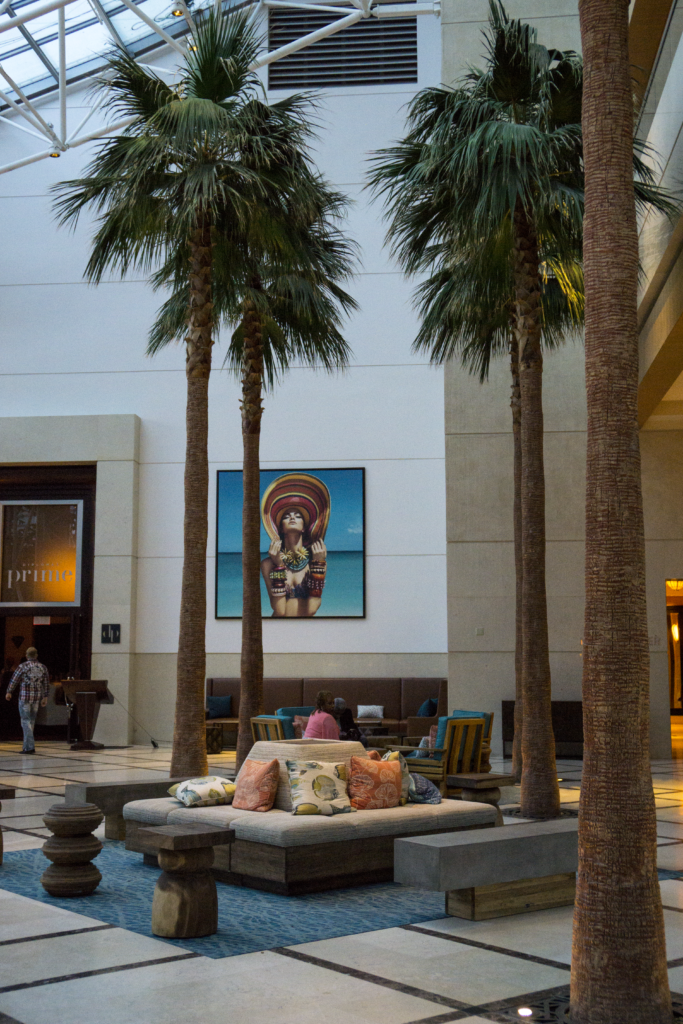 You don't have to stray very far from the resort to experience the best of what the sunshine state has to offer. From their newly enhanced guest rooms designed with elegant flare and celebrity chef-driven restaurants to the stunning stretch of beach only a few steps away. There's no competing with such a hot vacation spot. This slice of paradise offers travelers an iconic encounter from the moment they arrive to their departure. I swooned before even walking through the doors. This hotel is EPIC from the inside out. Plus they offer a daily $5 Happy Hour menu from 5-7 pm. Can you say winning?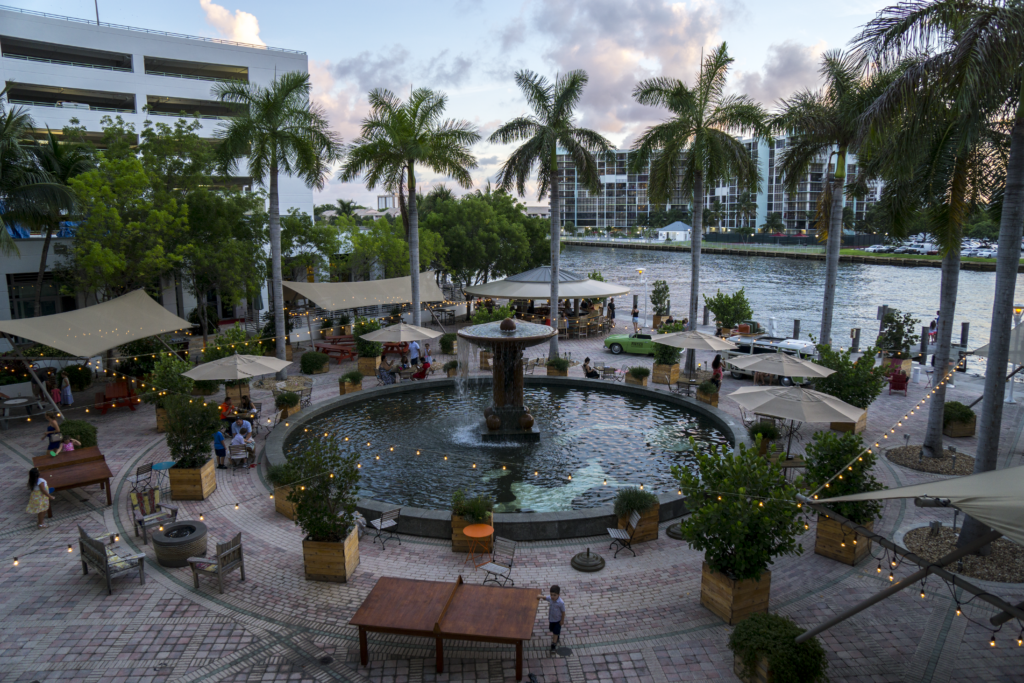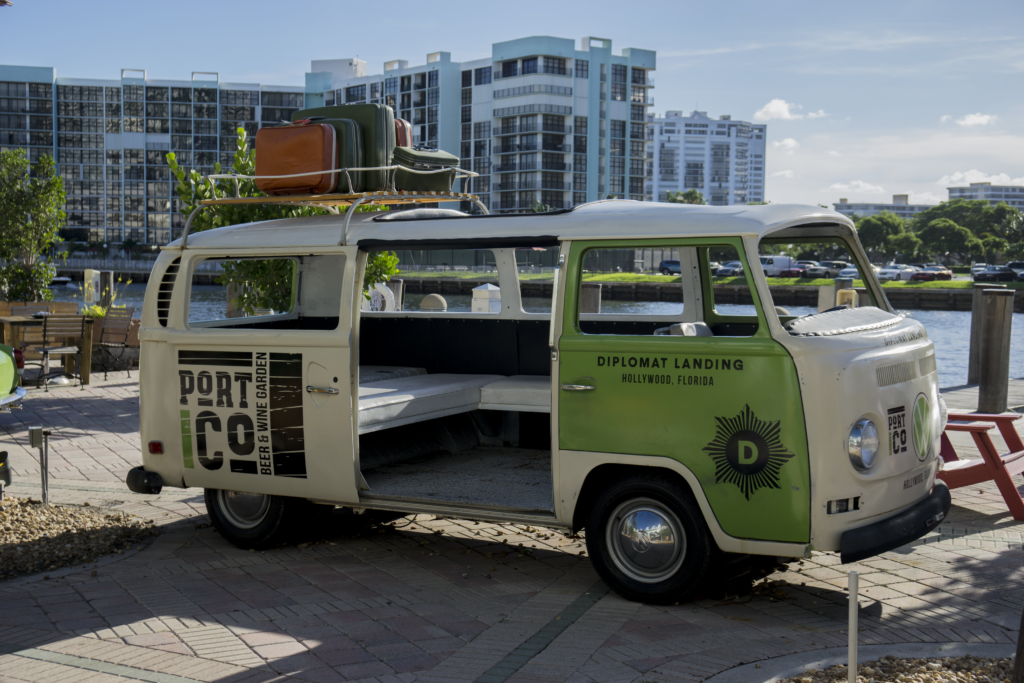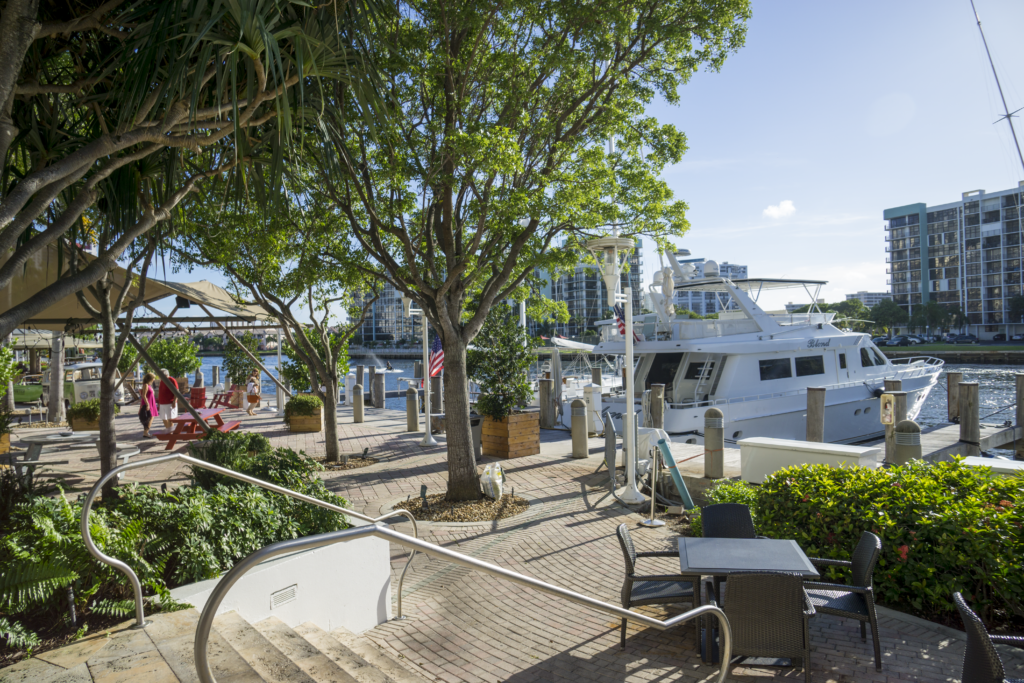 One of the most recognizable changes to the resort is the addition of seven new restaurants on the property. Inspired by celebrity chefs, Geoffrey Zakarian and Michael Schulson, each dining option has its own personality. These range from contemporary Japanese sushi to a grab-and-go market with prepared sandwiches, salads, and snacks. With so many options, it's not necessary to venture from the hotel to get a delicious meal. You'll never go hungry here and complimentary parking is available to those dining at any of the restaurants. Here's a handful that made a big impression during our visit.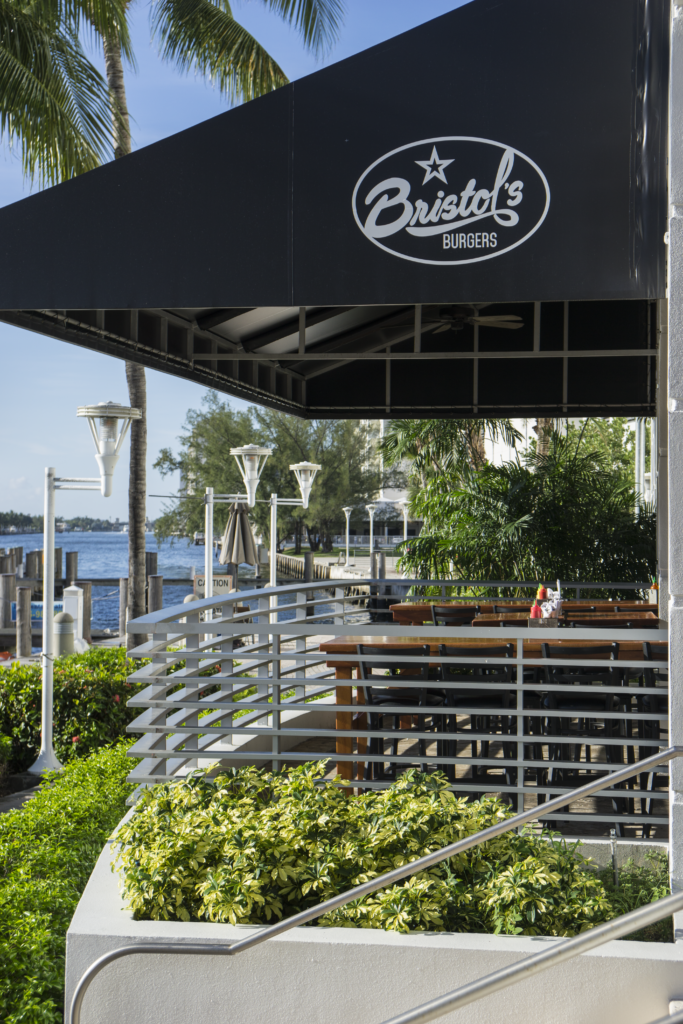 BRISTOL BURGERS
Bristol Burgers, a timeless burger joint, is located inside of the Diplomat Landing area overlooking the Intracoastal Waterway. They feature ingredient – driven burgers on homemade baked sub rolls, boozy and traditional milkshakes made with homemade ice cream, and a full bar serving retro – inspired cocktails. Their very own Bristol's Burger was even awarded 2nd place by the "People's Choice" at Burger Bash during the 2017 SOBE Food & Wine event.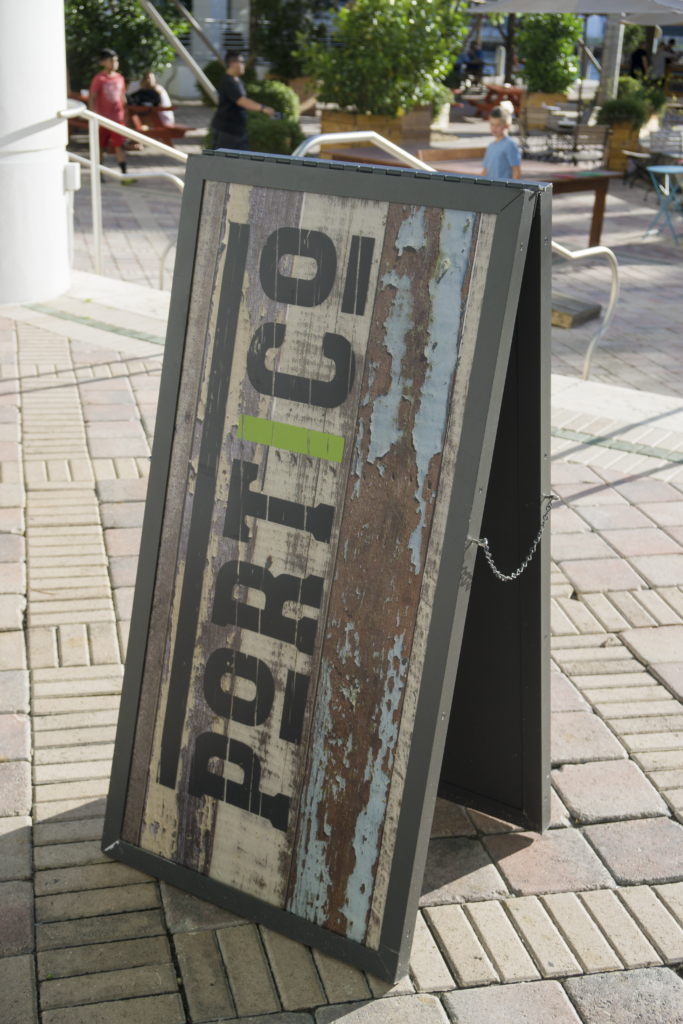 PORTICO
Across the way is Portico, a waterfront beer and wine garden serving sharable, light-Italian favorites with an exclusively on-tap beer and wine program. It's outdoors, casual, and flip-flops are welcomed. No fancy get-up required. Various seating is available, from picnic tables to spacious Adirondack chairs. They offer old and new world wines, local craft beers, beloved imports and even a signature American cocktails. In addition to gazing at the resident yachts nearby, guests can entertain themselves with outdoor games like ping-pong, corn hole, and a giant Jenga.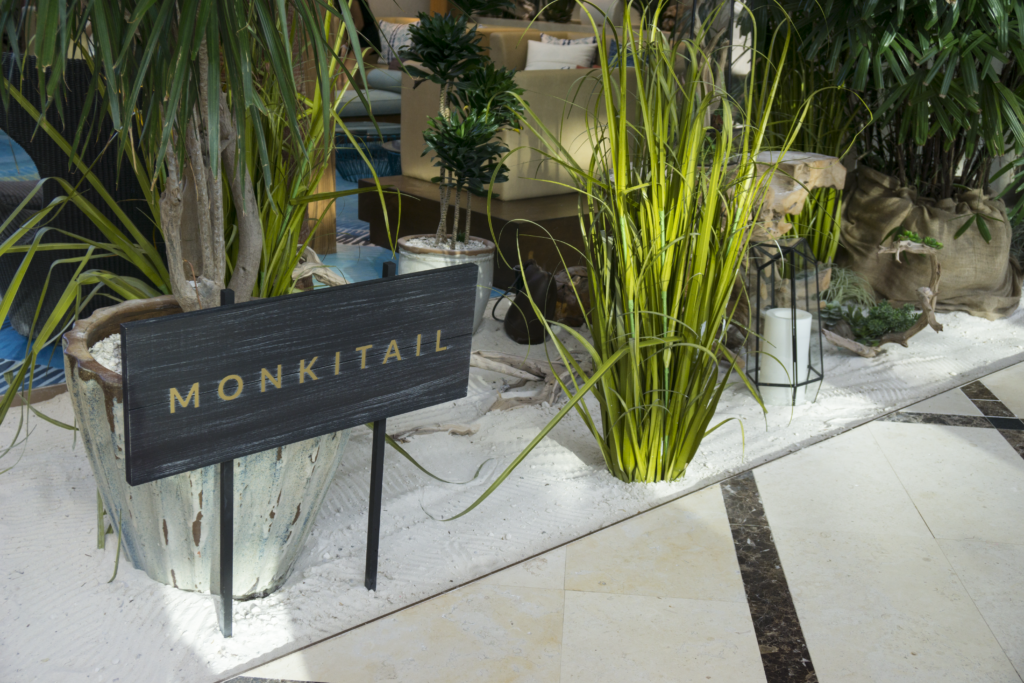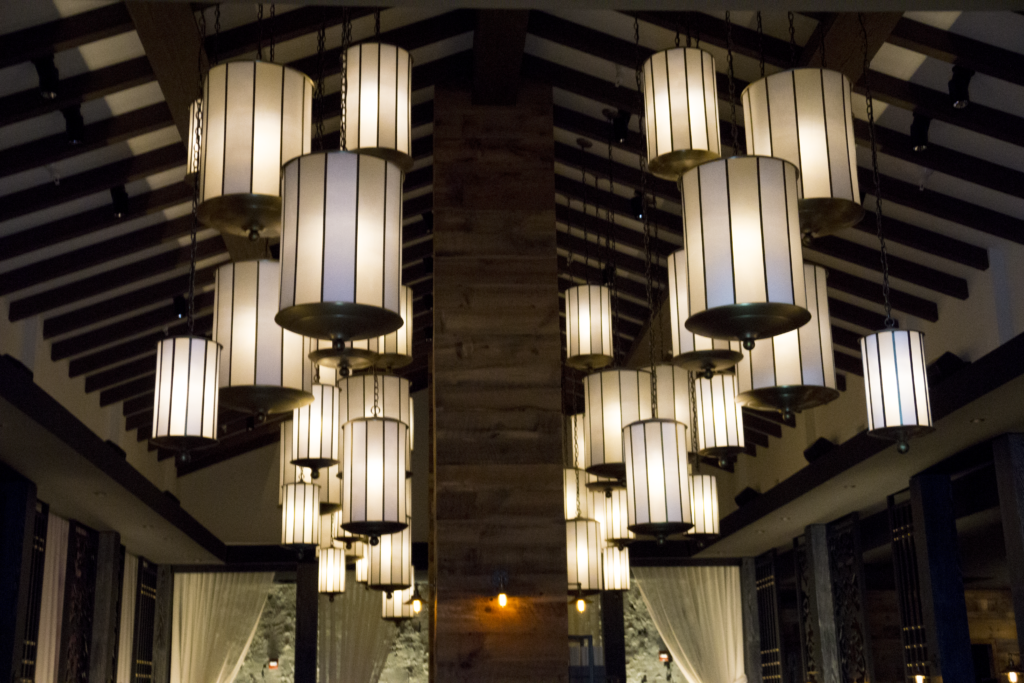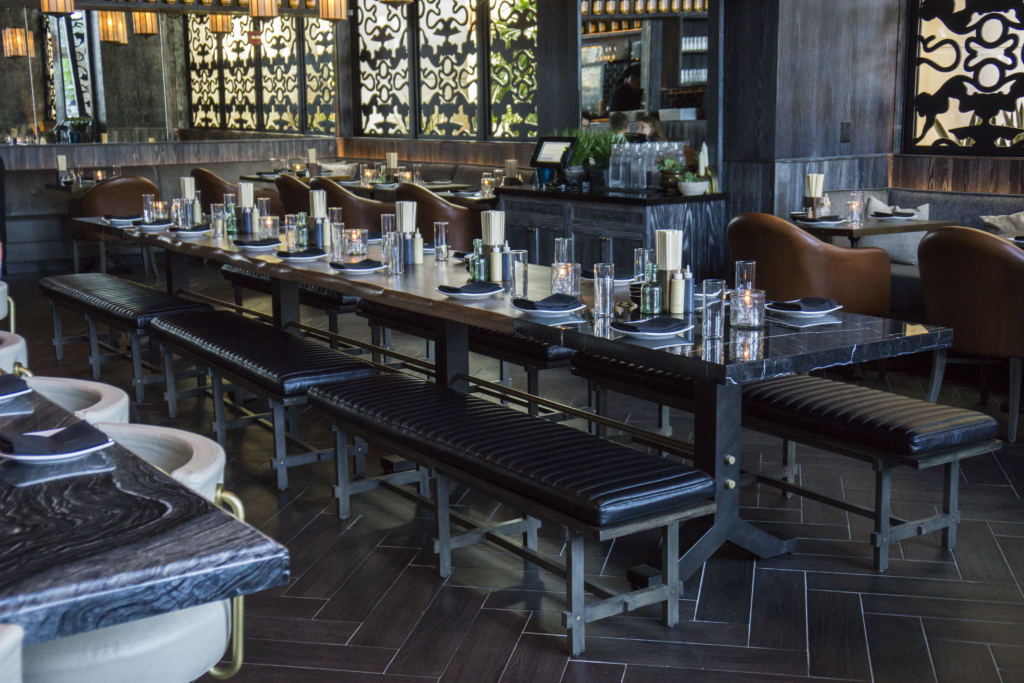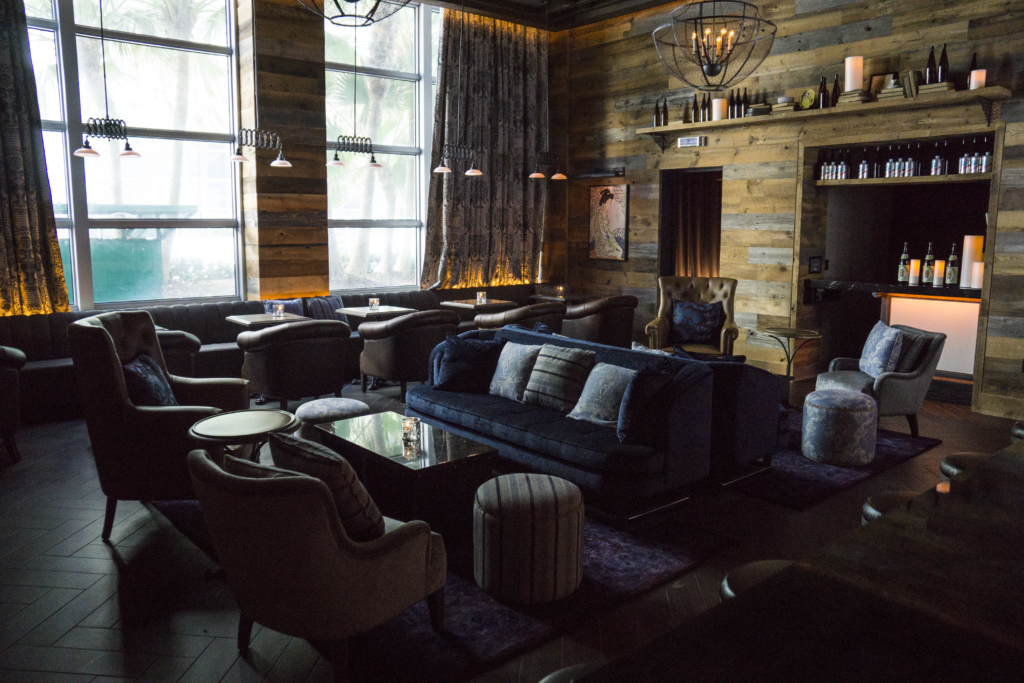 MONKITAIL
For Japanese Cuisine and a modern twist on classic izakaya, look no further. Celebrity chef and restaurateur Michael Schulson has brought his version of Asian fare to Hollywood, Florida. Monkitail features sharable smalls plates, sushi, sashimi, and sake to wash it all down. The atmosphere is unlike any other restaurant at the Diplomat. It's dark, mysterious, and slightly seductive. The bamboo lanterns and dim lighting set the mood upon arrival, creating an inviting ambiance for all. Detailed wooden panels separate the main area into smaller rooms including a 15-seat sushi bar, private space overlooking the Atlantic ocean and a hidden cocktail lounge. Guests can visit Nokku late through the night for specialty crafted cocktails and tunes.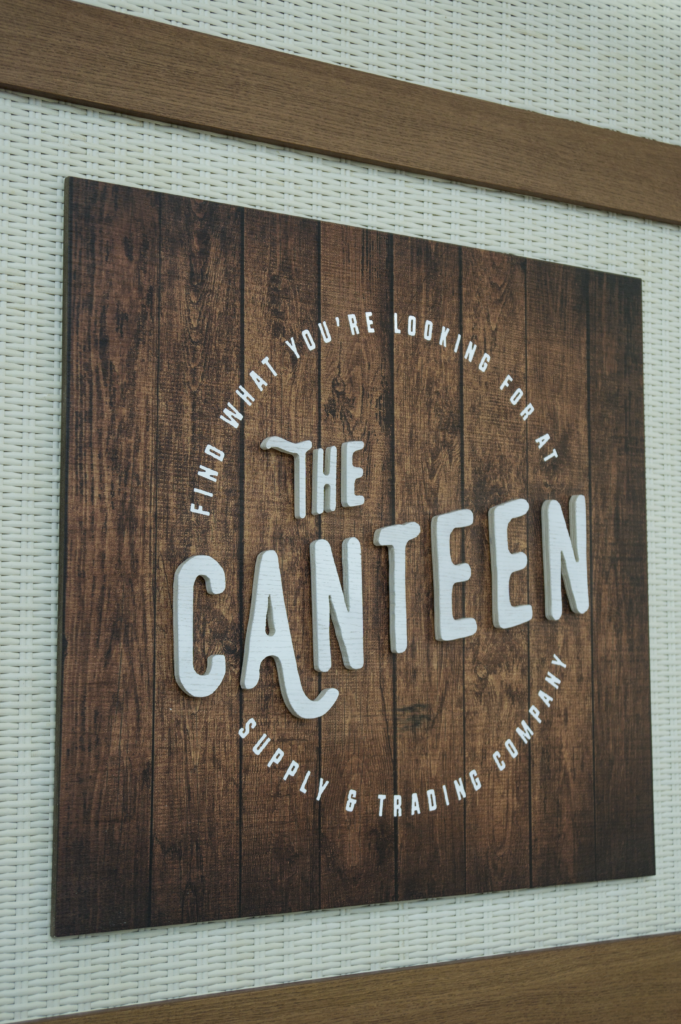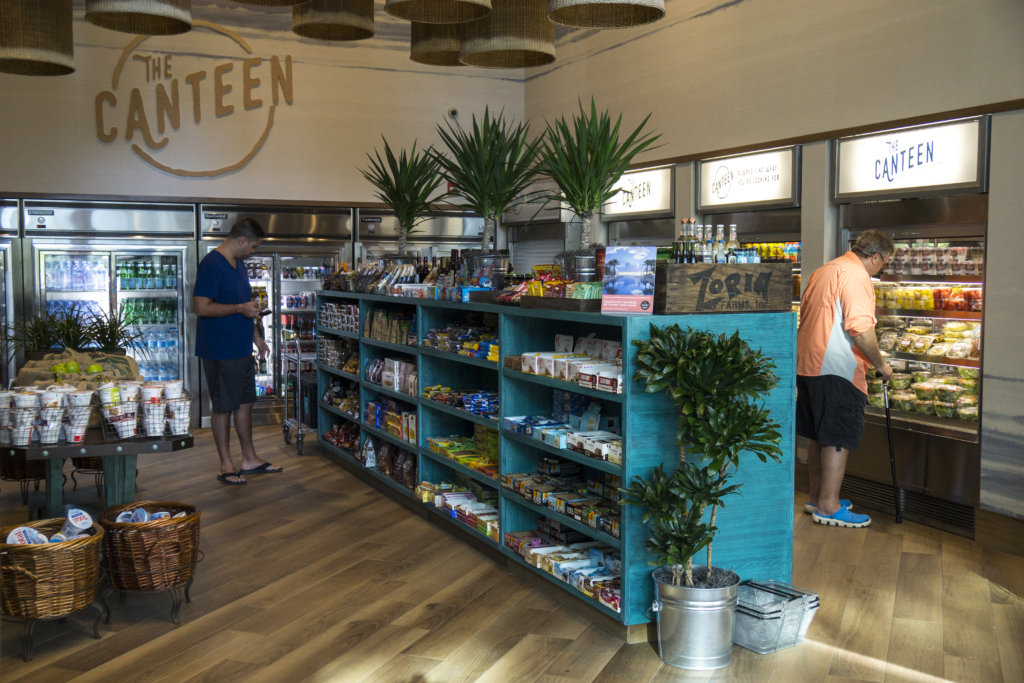 THE CANTEEN
The Canteen is a one stop shop for food and beverage items. Beer and wine, chips, nuts and other snacks, prepared salads and sandwiches, cookies and brownies and anything else you can imagine are available for guests to grab on the go. It's all about convenience here. If you need a quick bite before watching the sunrise or want to end the day with a late night snack, they've got you covered.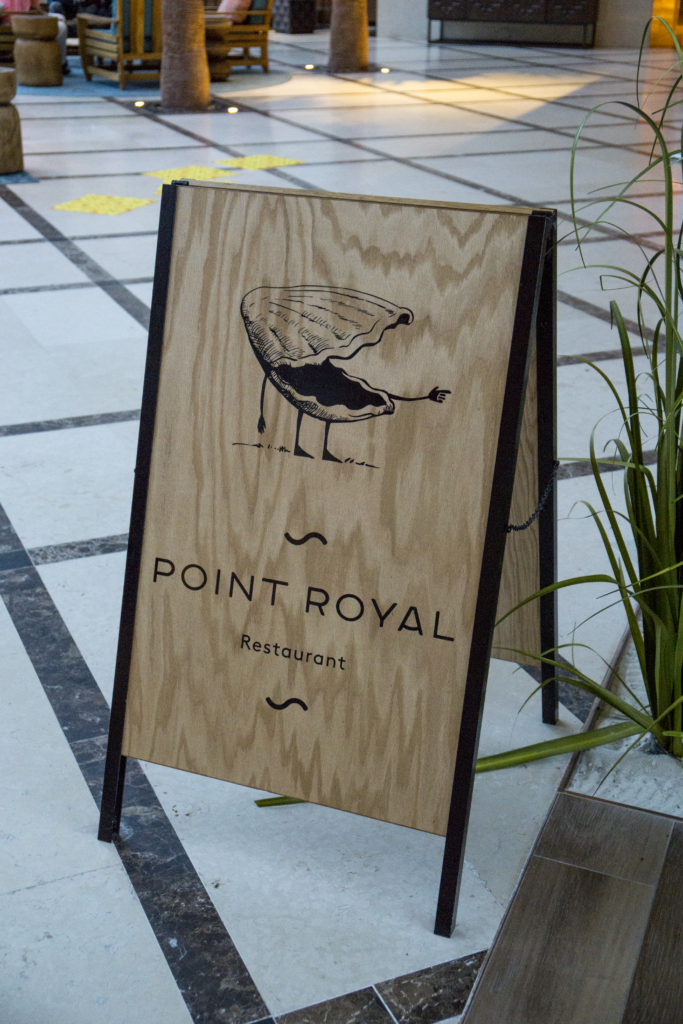 POINT ROYAL
Point Royal is a Coastal American restaurant and bar with a modern take on a seaside restaurant. This indoor-outdoor venue features the property's only raw bar and a menu featuring the full gamete of Geoffrey Zakarian's cuisine. Complimented by a center bar focused on fresh juice based cocktails, it delivers a lively environment and is open for breakfast and dinner daily.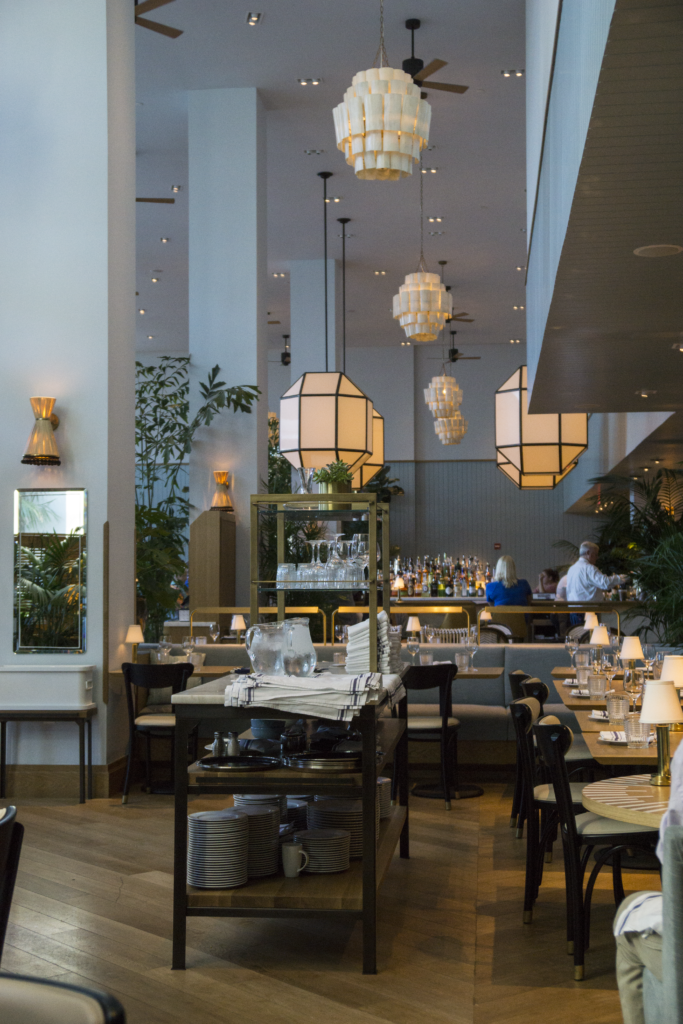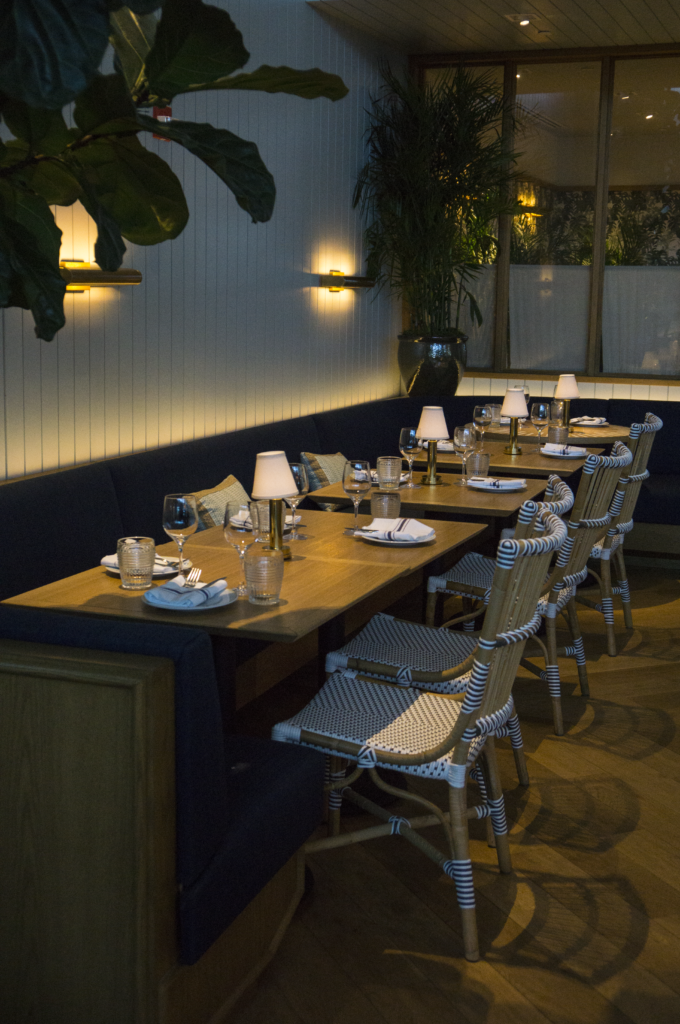 As our final destination of the tour and stage for a fabulous dinner, Point Royal impressed from the get go. Going in I wasn't entirely sure what to expect because seafood is not my forte. In fact, I can't even stomach a sushi roll or crab cake! But luckily, the menu had a ton of mouth-watering options that steered away from sea life. The Black Angus Skirt Steak was my absolute favorite part of the meal. Talk about perfectly cooked. The meat was seasoned really well and whatever spices they used formed a nice crunchy layer on the outside of each bite.
I also tried the Dry Aged NY Strip Steak because you can never have too much protein, right? Once again, blown away. The quality of the meat was top-notch. So tender and juicy that it practically melts in your mouth. For the sides, Parmesan crusted potatoes and creamy corn complimented both dishes. Can you believe I was too full for dessert? Yep. That steak was too good not to devour.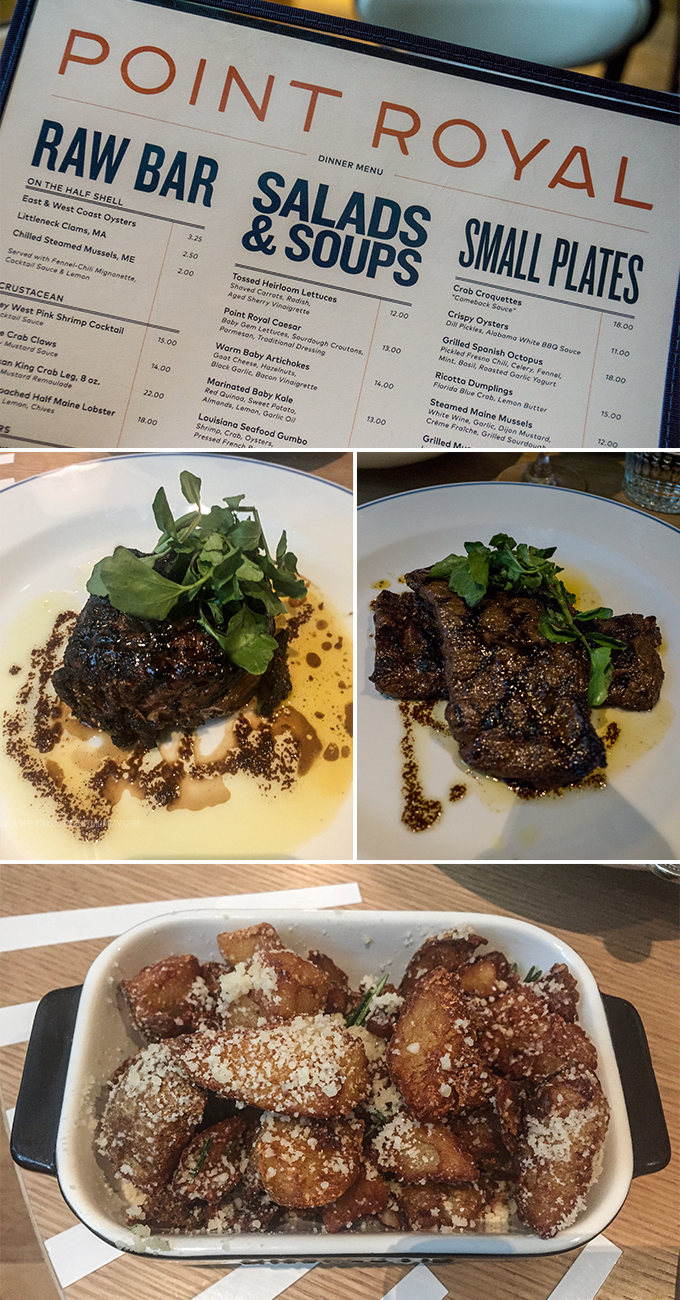 Final thoughts? I'm still asking myself how I've never been to the Diplomat Beach Resort after living in Florida my entire life. This place is a glistening jewel on the Hollywood boardwalk, outshining its neighboring competition. The beach. The food. The stylish flare. Maybe you're looking to indulge in unique dishes or spend a weekend relaxing poolside away from the hustle and bustle. Whatever the motivation, let this sneak peek of paradise be your guide!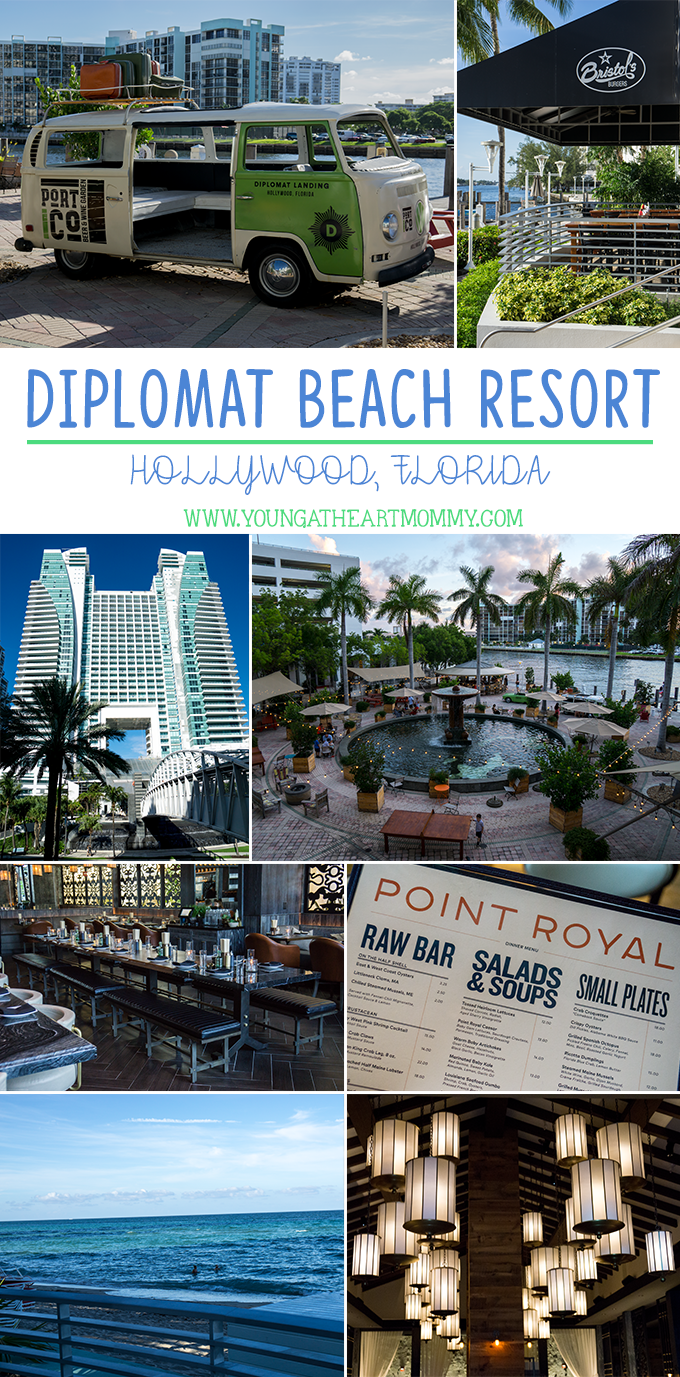 For more information on the Diplomat Beach Resort and their fantastic dining options follow along on Instagram, Facebook, and Twitter.