Get excited for springtime with these adorable Easter Bunny Bundt Cakes topped with vanilla buttercream and sugar-coated marshmallow PEEPS®!

You know you're a mom when: the highlight of your child-less morning is whipping out the new bundt pan you bought at Michaels last week. I used to think a solo shopping experience in the Target dollar section was therapeutic until I discovered the true joy of baking in an empty house without hearing "I want one!", "Can I lick that?", and "Are you done yet?" every five minutes. I take my "mom time" very seriously these days and if there's one thing I love to do when alone, it's make or bake something. Once 2 P.M rolls around, it's all about homework and reading. Until then, it's buttercream, bundt cakes, and binge watching Dr. Phil re-runs in the background!

With Easter approaching, I thought it would be fun to make a sweet yet simple dessert since we'll be hosting for friends and family again this year. Easter Bunny Bundt Cakes are an egg-cellent way to surprise guests after dinner and there's not much to them. For this recipe I used a Sprinkles Vanilla Cupcake Mix purchased from Disney Springs during my last visit. If you can get your hands on this or have time to order online, I highly recommend it! If not, any boxed cake mix will do just fine.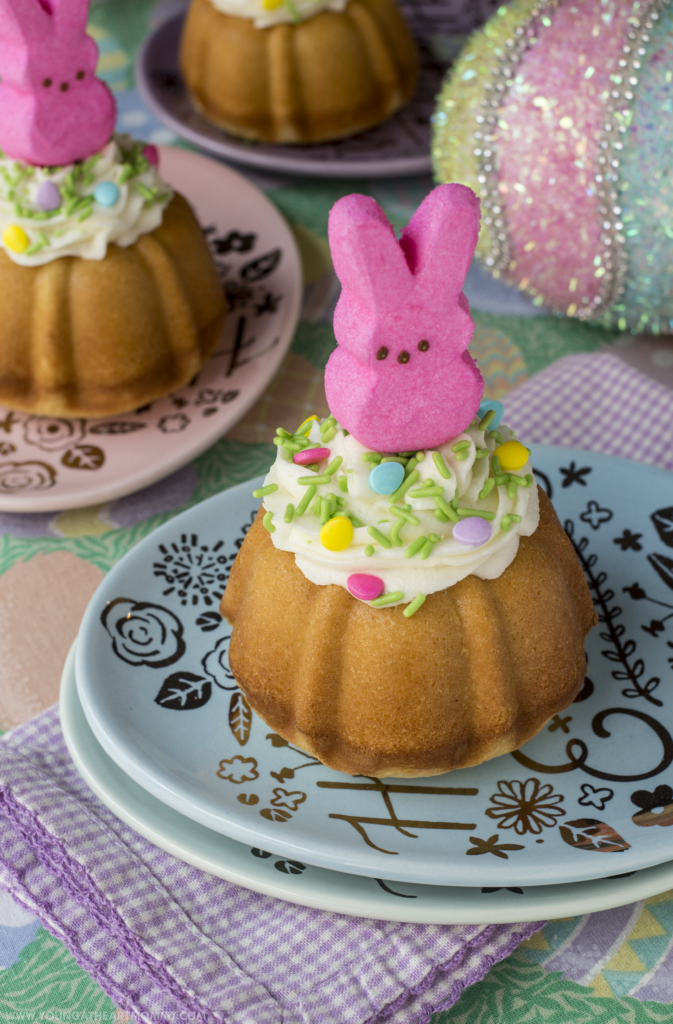 Ingredients:
Sprinkles Vanilla Cupcake Mix or Betty Crocker

™

Super Moist Vanilla Cake Mix
PEEPS® Marshmallow Bunnies


Wilton Easter sprinkles

1 cup salted butter, softened

3 1/2 cups confectioner's sugar

1 tsp. milk

1 tsp. vanilla extract

1/8 tsp. salt

eggs and additional butter (amount depend on which mix you choose)
Directions:
1. Preheat oven to 350 degrees. Spray mini bundt pan with non-stick cooking spray.
2. Prepare boxed cake mix according to the instructions on the back of the package. Combine eggs, water, butter, and mix in a large stand mixer- beat on medium speed until well blended.
3. Bake for 20-25 minutes or until cakes are golden. If unsure, use a wooden toothpick to test the centers.

4. Make frosting by combining butter, sugar, and salt. Beat till blended. Add the milk and vanilla while beating for an additional 3 to 5 minutes or until smooth and creamy. If buttercream is too thick, add a small amount of milk until desired consistency is achieved.
5. Transfer buttercream to a piping bag with a medium-sized open star tip attached. Decorate each bundt cake with swirl of frosting, spring themed sprinkles, and a PEEPS® marshmallow bunny.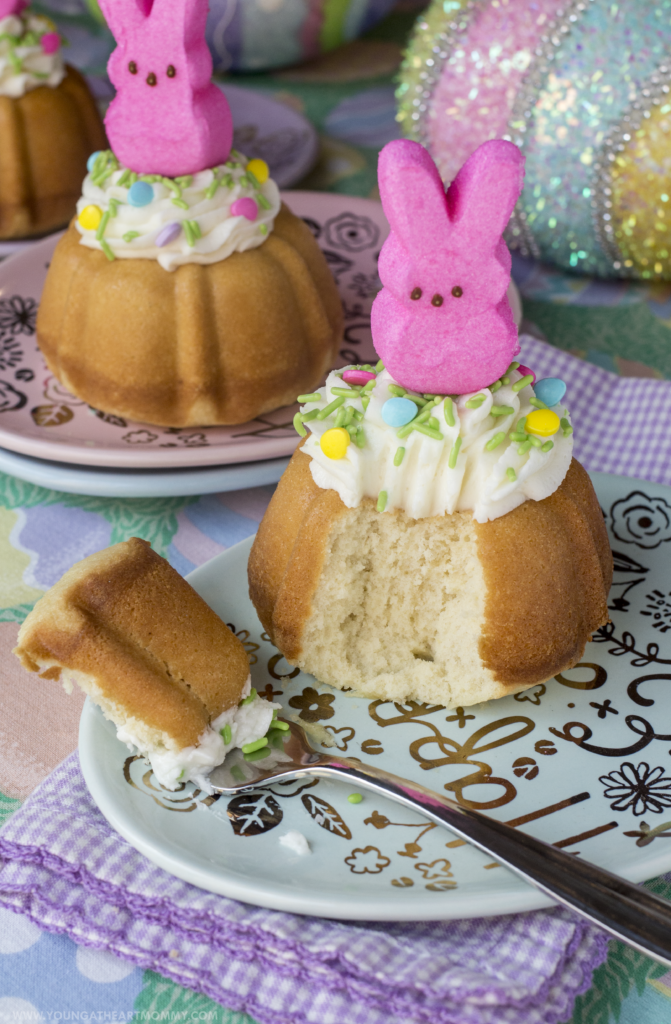 Sweet. Simple. Satisfying. Easter desserts don't have to be overly complicated or over-the-top to make a statement. A batch of homemade vanilla buttercream can take you a long way and these festive bunny cakes are too cute not to make this spring.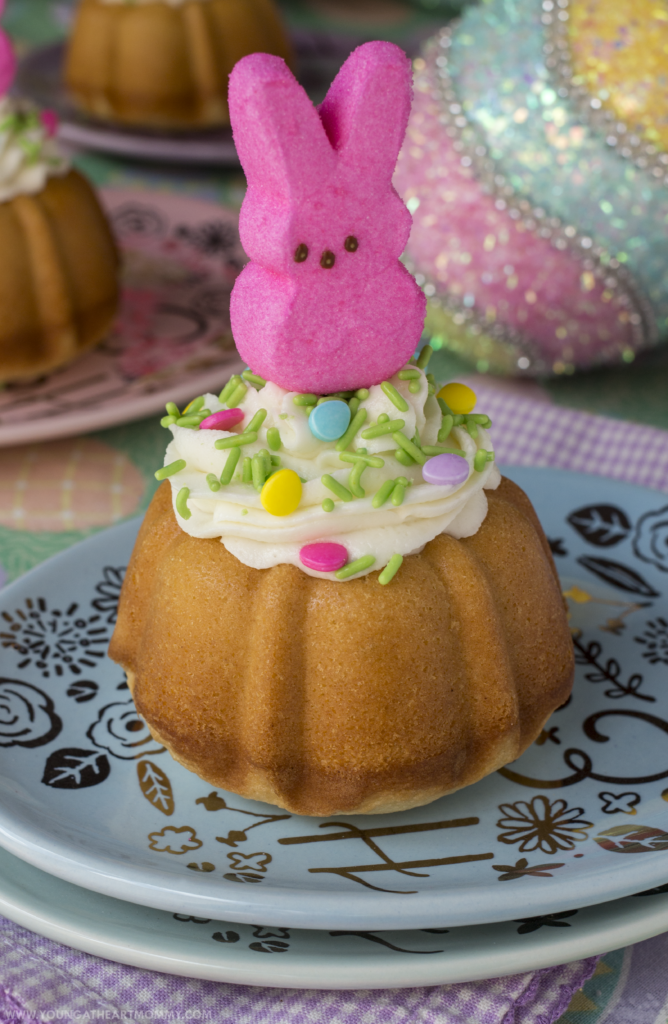 What are your favorite things to do when the kids are away and mom can play?