I experienced the spectacular River of Lights nighttime experience during #DisneySMMC. All opinions are my own!
Animal Kingdom's new Rivers of Light nighttime experience brings the beauty of nature to life with color changing floats, fountains, water screens, music, and much more.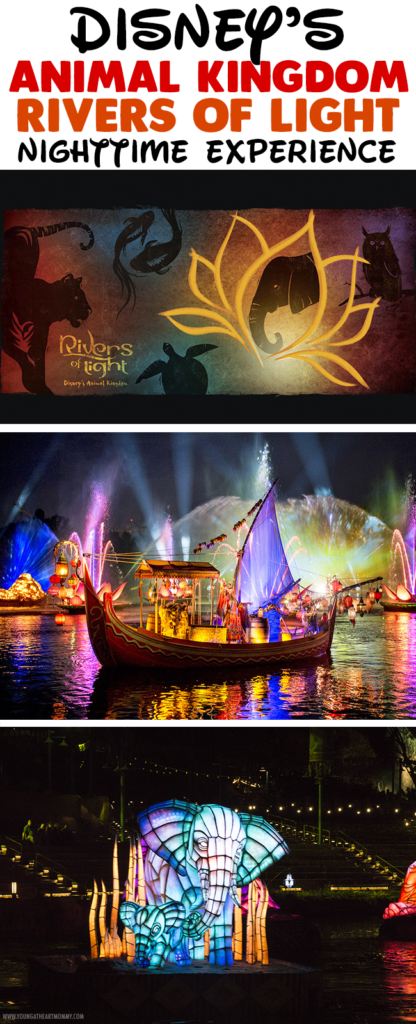 We're home from the Disney Social Media Moms Celebration and I have so many exciting things to share! A new nighttime experience, Rivers of Light, has made its way to Disney's Animal Kingdom and we had the pleasure of previewing the magic before its official public debut. Spectacular is an understatement. As Animal Kingdom has begun its transformation from a day-to-night park, this after-dark show combines storytelling and live performance to take the viewer on a breathtaking journey through the beauty of nature. It truly is a sight to see and appropriate for all ages. The production opens today, February 17th, so be sure to add this to your list if you have an upcoming trip planned. You don't want to miss out on this one, trust me!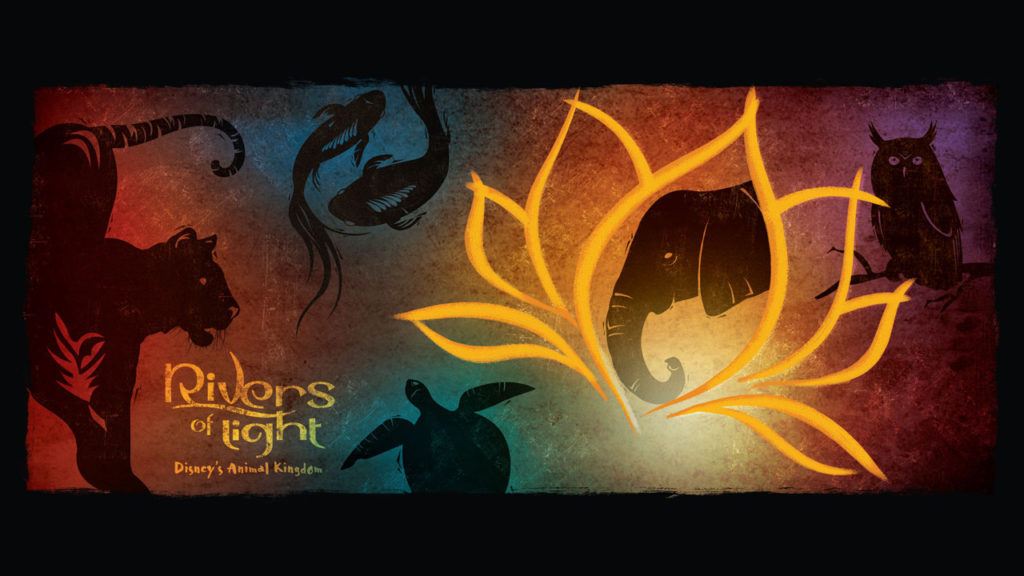 Expect to become completely engulfed in the music, vibrant colors, water lanterns, special effects, and images of animals projected on giant mist screens. This show combines all of the aspects of what Animal Kingdom represents, from the animals to the environments they live in, turning it into an authentic showcase of life. Die hard Disney goers may even notice that all of the animal clips are from Disneynature films. It's visually stunning. It's moving. It's calming. It's the perfect way to end a long day at the park with your family. Take a look for yourself! It was the highlight of our first evening.


Rivers of Light is 15 minutes long and takes place on the lagoon near Asia, DinoLand, and Discovery Island. The seating area, Discovery River Amphitheater, is lined with stone benches to accommodate the crowds. It was actually designed to assist in the storytelling and visuals of the show itself , splitting the Discovery River to form two different villages on each side. These are known as the Serka Zong Marketplace and the Discovery River shoreline. We were fortunate to sit directly in the middle which was ideal for seeing all of the floats enter.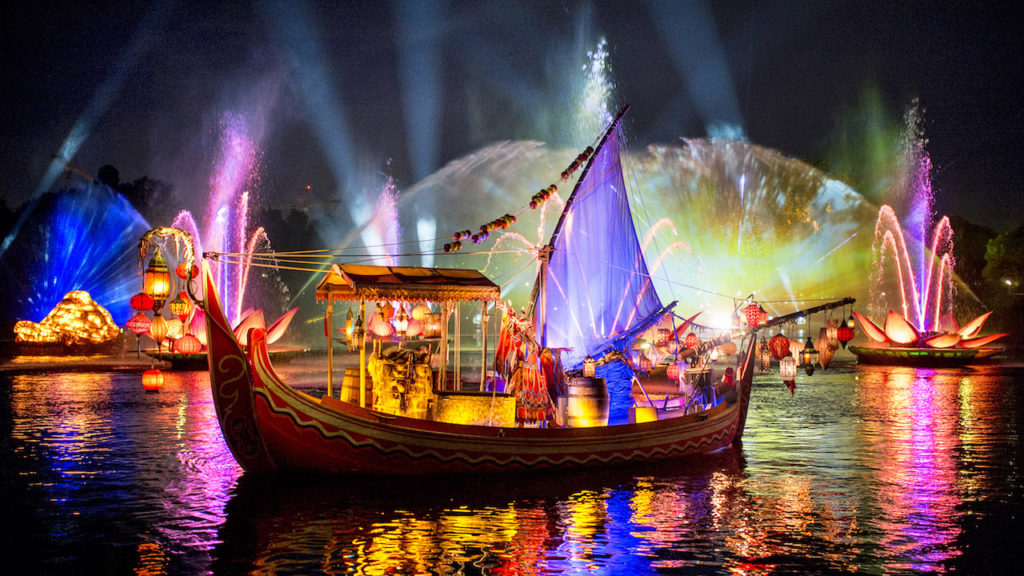 One of our favorite parts of the show included the Asian inspired boats decorated with lanterns. Each held a shaman and their apprentice, only communicating through music and magic. They tell their story through dramatic dances and the summoning of various animal spirits.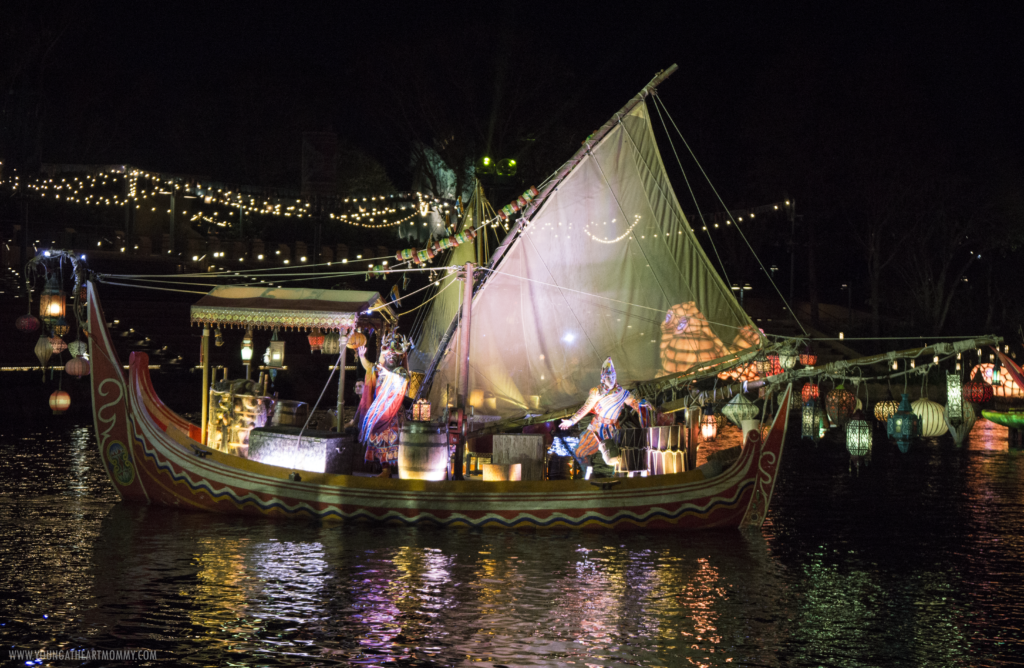 This being my first visit to Animal Kingdom, I appreciated that the production stayed true to the nature theme and tied into the park's iconic Tree of Life awakening.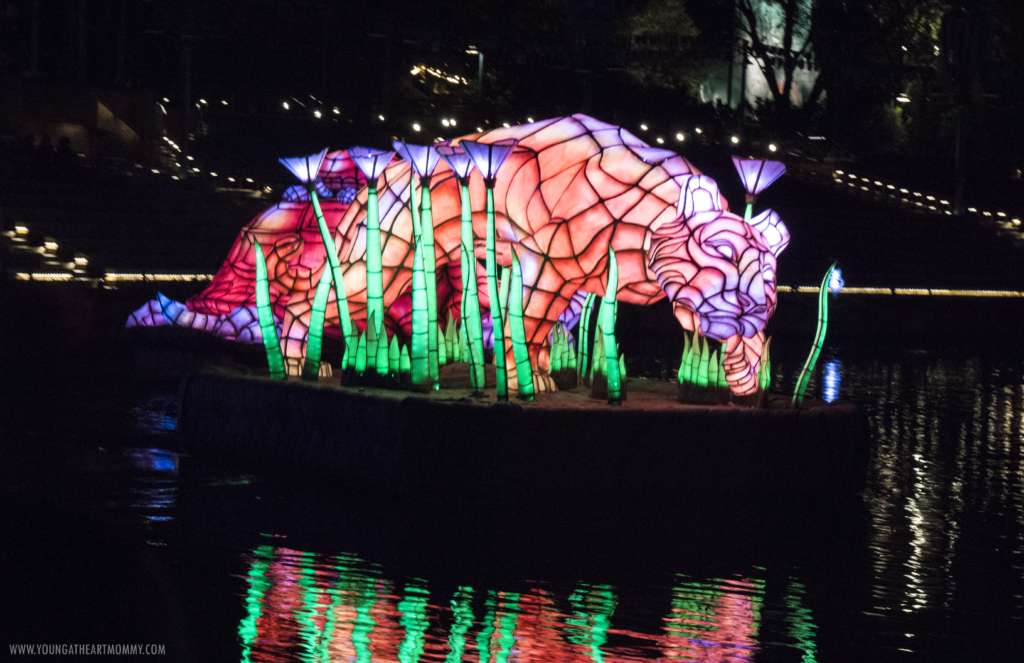 The large animal lantern floats were absolutely beautiful, even from afar. They gracefully floated across the river as the story was told.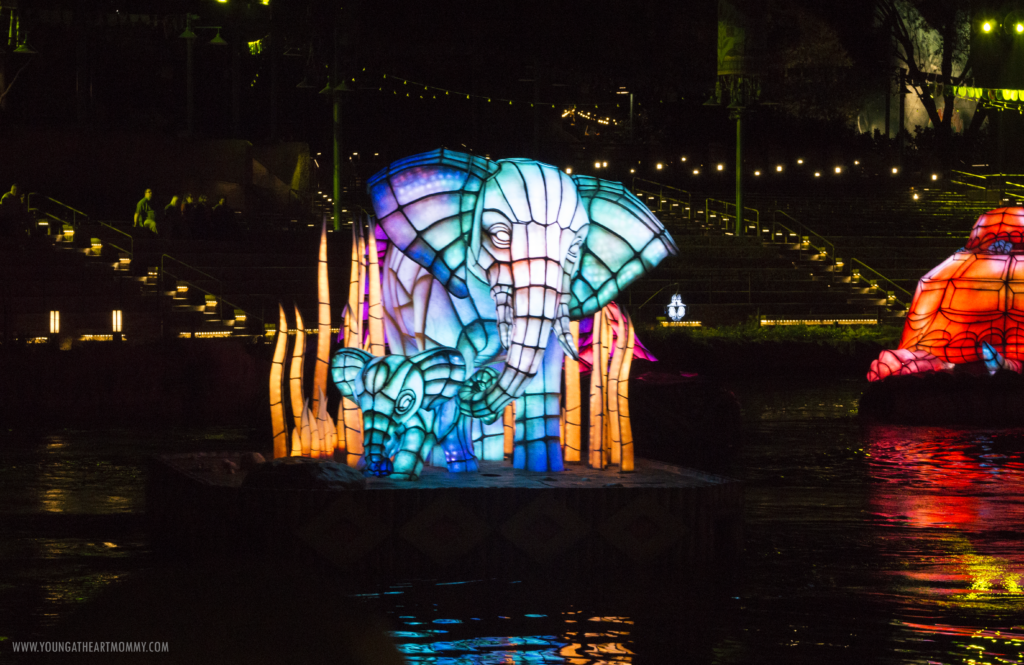 Four illuminated fountains in the shape of Lotus flowers can also be seen shooting lasers and colorful streams of water. The finale of Rivers of Lights includes a captivating show in the sky with bursts of lights and animal imagery as the circle of life comes together.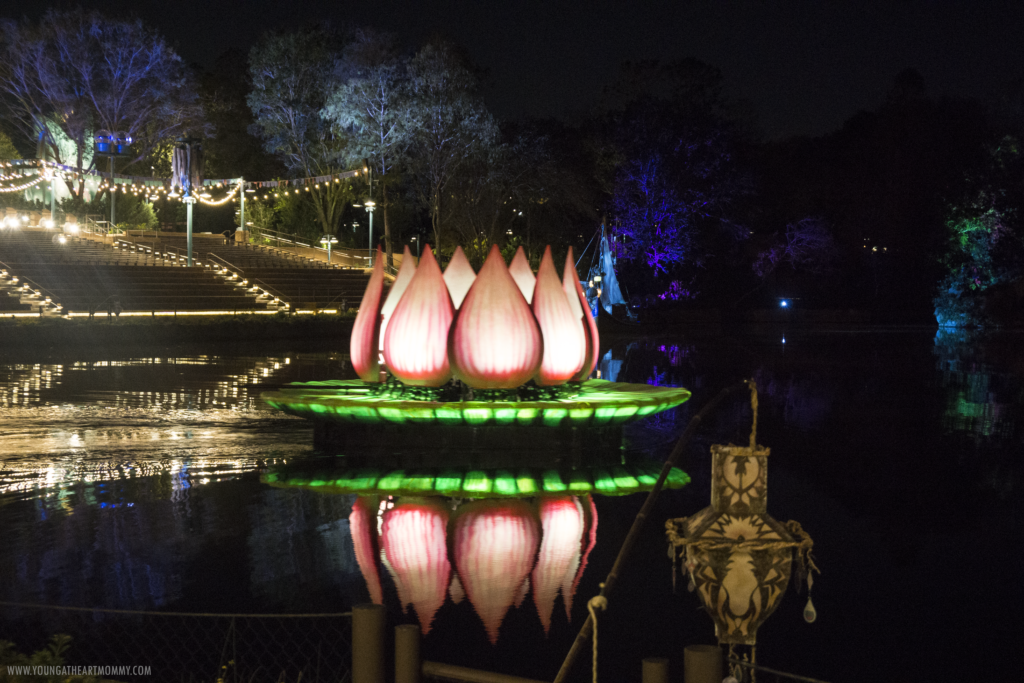 The Disney Parks Blog anticipates Rivers of Light to be quite popular so it's recommended that you grab FastPass+ reservations ahead of time. You can also purchase a dining package for Tiffins or Tuskers House to enjoy dinner before the show begins. Each package includes a meal from one of 2 participating restaurants, a non-alcoholic beverage, and premium seating for Rivers of Light show. They start at $39/adult and $24/children. These advanced reservations can be made up to 180 days prior to visiting. Learn more bout the Rivers of Light Dining Package here.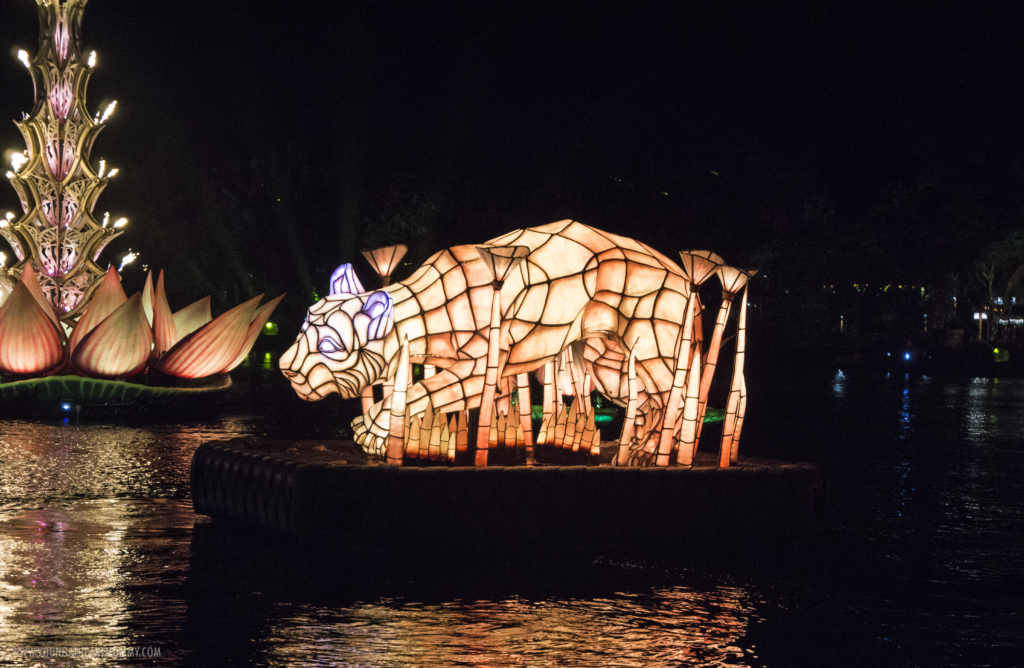 What do you think of the new Rivers of Light show coming to Animal Kingdom?
Is this something your family would enjoy after a long day at the park?
Save