Nothing says "I LOVE YOU" like a batch of No-Bake Valentine's Day Cookie Dough Balls!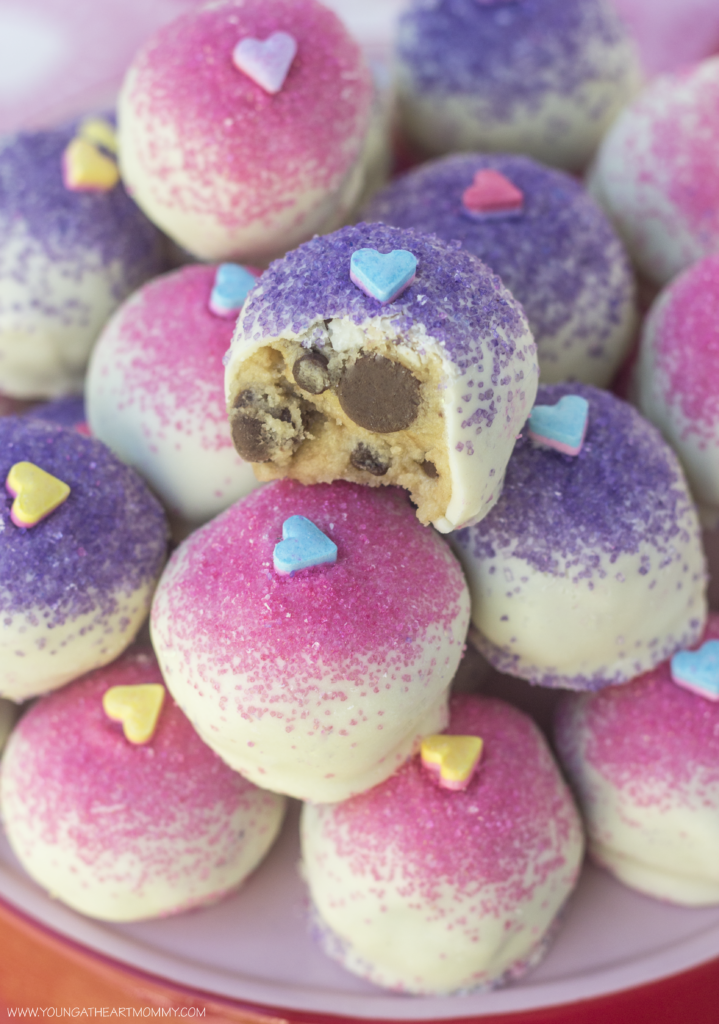 It's only the second week of January & I'm already preparing for what the next month holds. Can you blame me? I know it's best to savor every moment of a new year but the coming weeks in February are going to be exciting for us. Not only did we receive a coveted invitation to attend the Disney Social Media Moms Celebration for the first time, but Toodie is also turning the big E-I-G-H-T only a few days after we return from the land & sea adventure. She was only three when I started blogging and has been on this journey with me every step of the way. Fueled by the magic of the mouse & happiest place on Earth, 2017 is gaining its momentum much earlier than expected. Valentine's Day is going to be sweeter than ever. Speaking of sweet, these No-Bake Valentine's Day Cookie Dough Balls are an easy way to get ready for the holiday of love.

Sweet, salty, gooey, and FULL of chocolate chips – eat as much as you want without the worry of getting sick from raw ingredients. Yeah, I'm here to ruin your resolutions one bite at a time!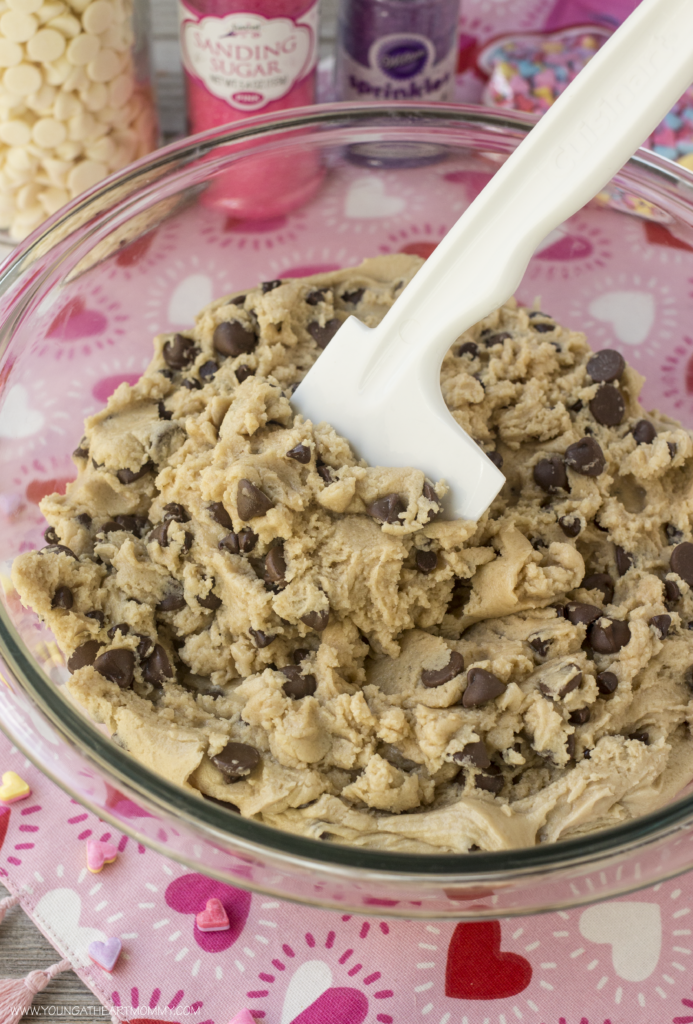 Ingredients:
1 stick salted butter softened at room temperature

7 oz. sweetened condensed milk

1 cup all-purpose flour

3/4 cup packed brown sugar (light or dark)

2 tsp. vanilla

1/2 tsp. salt

1/2 cup milk chocolate morsels

1/2 cup mini milk chocolate morsels

1 cup white chocolate chips (for coating)

sugar crystals or sprinkles (optional)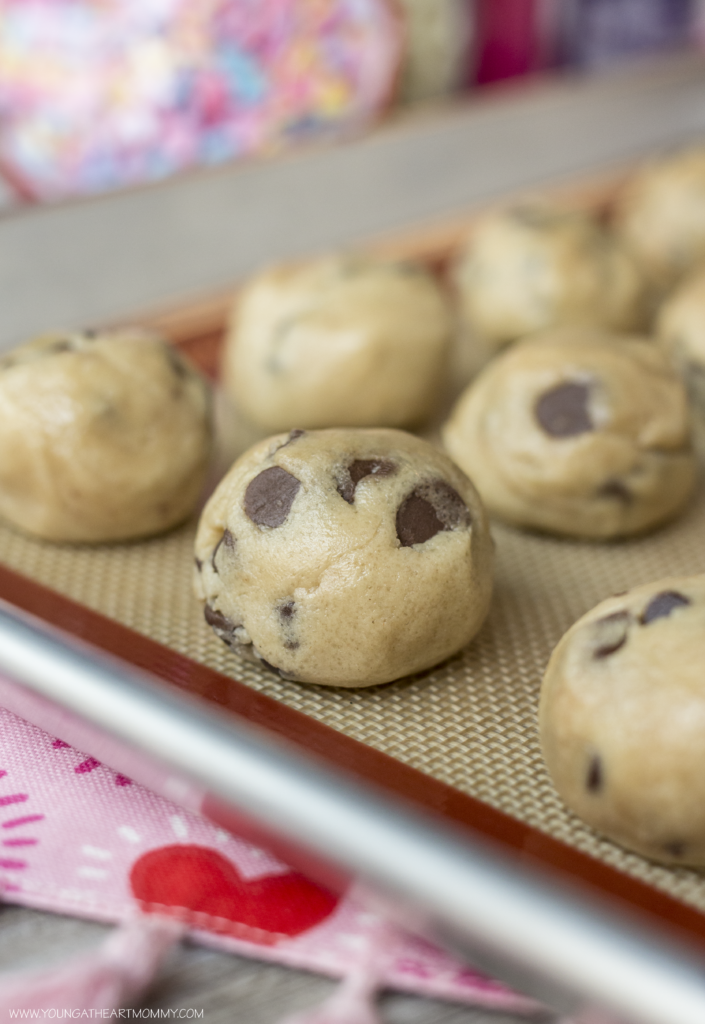 Directions:
1. Use a stand mixer to beat butter & brown sugar together. Once well blended, add in vanilla.
2. Continue mixing while adding in flour and condensed milk.
3. Fold in chocolate chips with a rubber spatula, making sure they are evenly distributed throughout the batter.
4. Line a baking sheet with a piece of parchment paper or Silpat Baking Mat. Use a small ice cream scooper or spoon to form cookie dough balls. Place baking sheet in the freezer for 10-15 minutes or until completely firm. If you try to dip them in melted chocolate as is, they will break apart and become very mushy.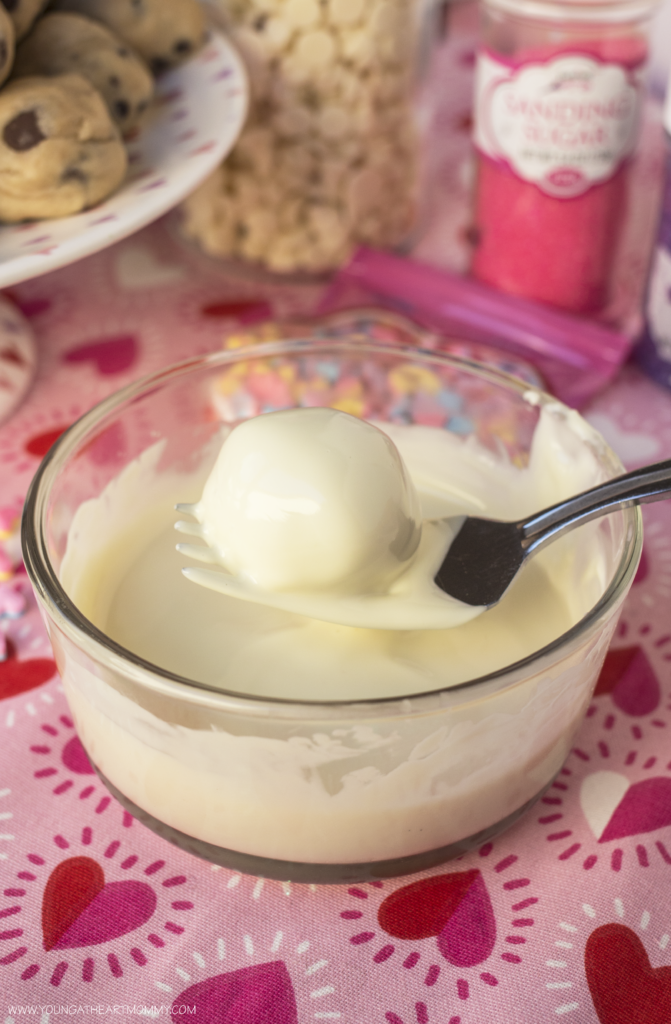 5. In a microwave safe bowl, heat white chocolate chips in 60 second intervals. Remove and stir between each. Dip each cookie dough ball in the melted chocolate with a fork at the base, allowing the excess to drip off. Use a spoon or spatula to help coat it entirely. Carefully place chocolate covered balls back on your lined baking sheet to harden.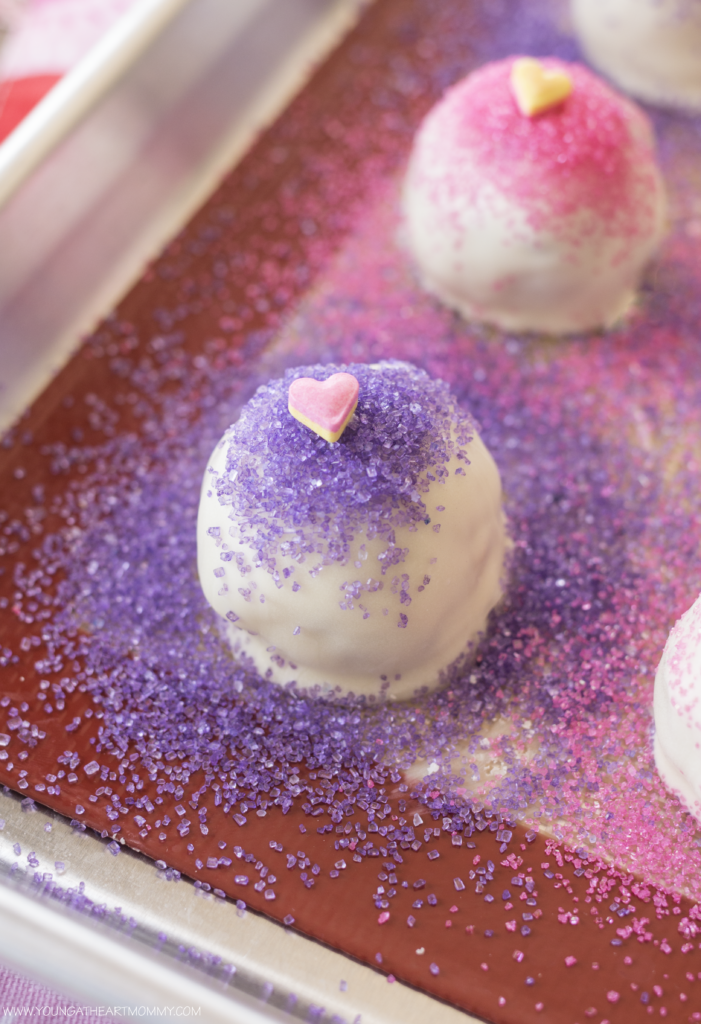 6. Immediately sprinkle on sugar crystals and embellish with Valentine's Day candies.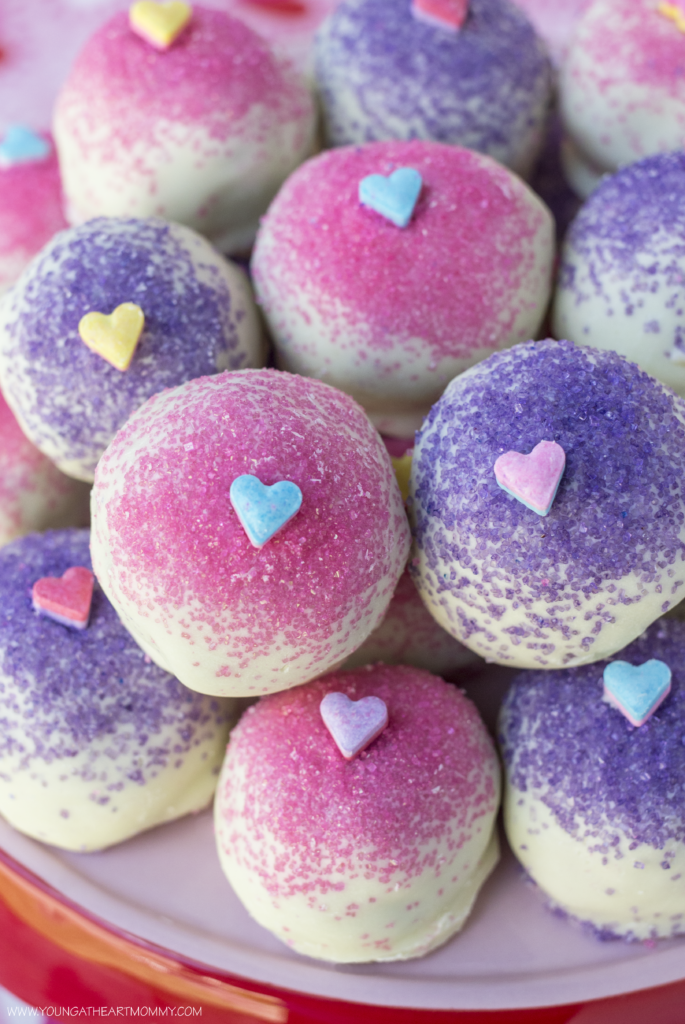 The thing I really love about this no-bake recipe is that you can alter it to become your own creation by adding nuts, granola, oatmeal, or bits of your favorite crushed up candy bar. They can even be turned into cookie dough pops by adding sticks to the centers. I hope your valentine enjoys them just as much as we did!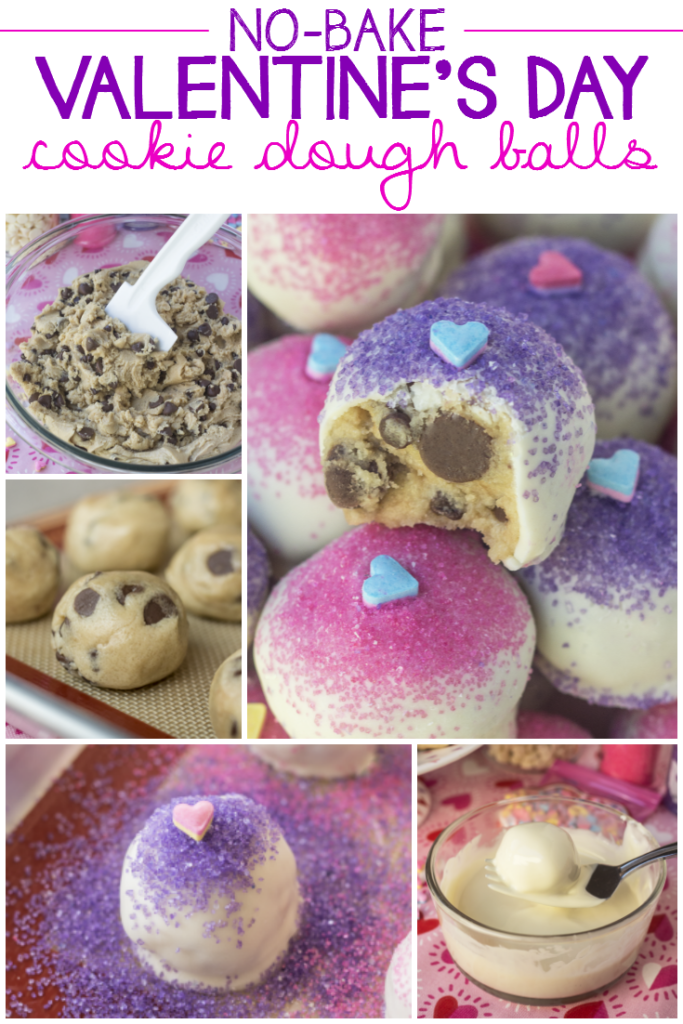 Have you ever made no-bake cookie dough before?