This shop has been compensated by Collective Bias, Inc. and its advertiser. All opinions are mine alone. #HolidayRITZ #CollectiveBias
Will you be entertaining friends & family during the holidays? If so, you're going to want to make a mouthwatering appetizer for guests to enjoy. These Honey Nut & Baked Brie Crackers are the perfect sweet and savory snack for the season!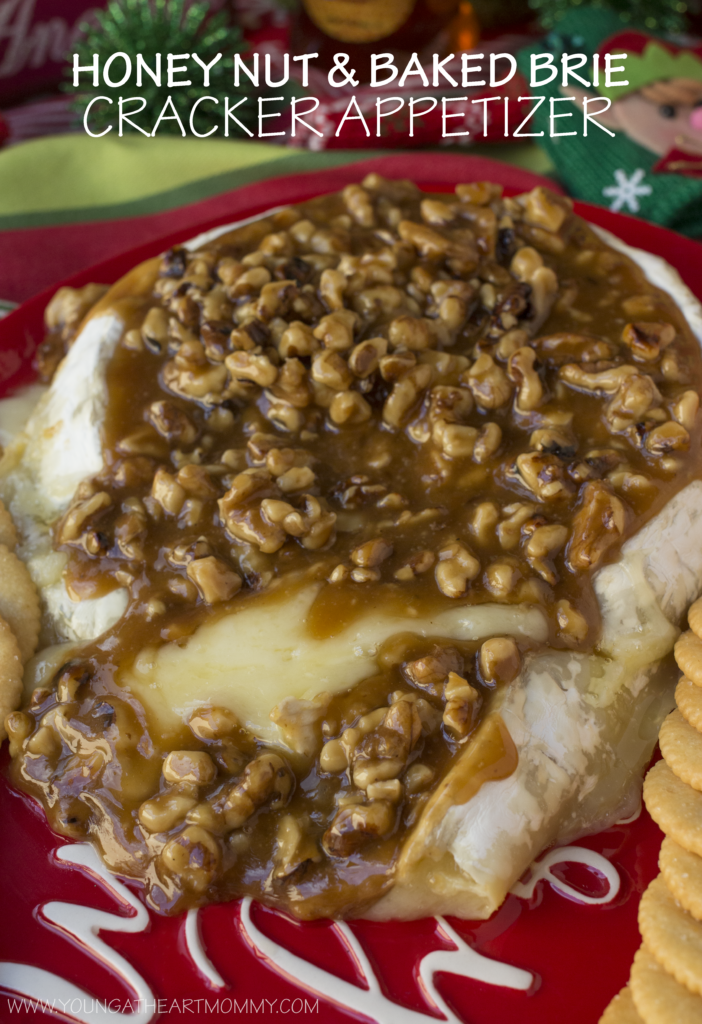 The holidays are rapidly approaching and it's time for a change of pace to start this season off right. With December being an extremely hectic month, we just recently had the chance to get our tree and decorations up. It never feels like Christmas until the house is decked out while smelling of fresh pine and cinnamon sticks. I always get excited for the magic that surrounds the holidays and this year is going to be even more special than the previous. We're adding a new tradition to our winter break routine to help build the excitement for Santa's arrival. For the first time I'll be hosting an ugly sweater party for my daughter's friends and their parents. Tis' the to get festive and what better way to do so than with the most hideous sweater vest or an unsightly cardigan? It's time to get tacky and embrace the meaningful message – "eat, drink, and be merry" among those closest to us!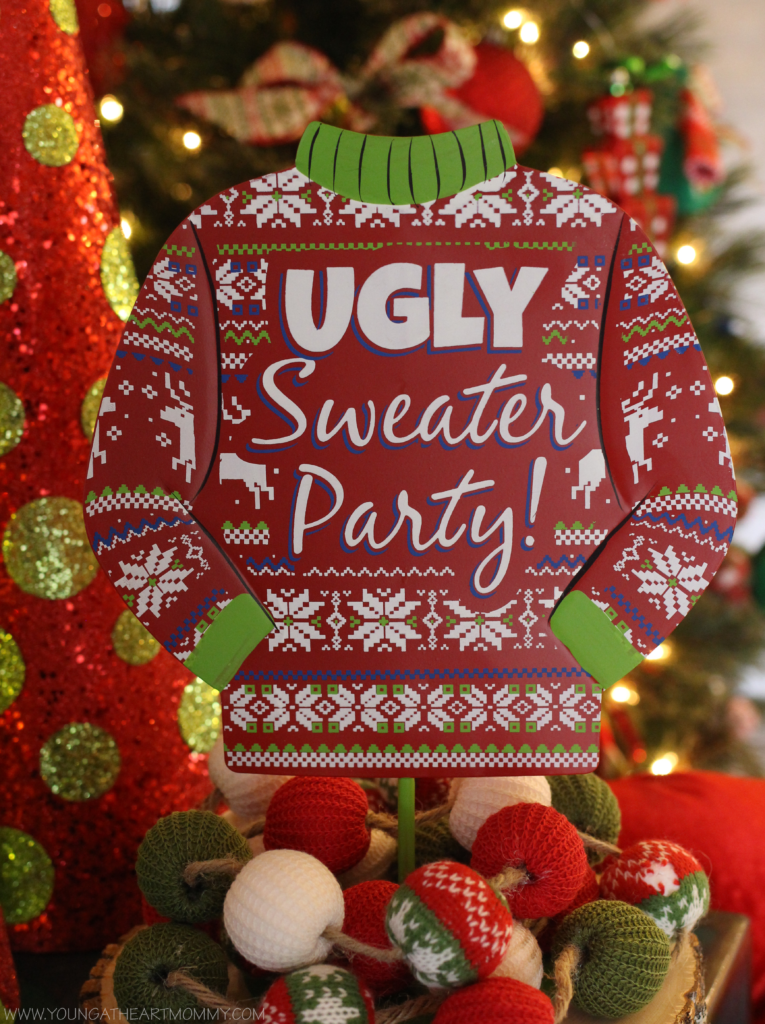 Whether you're hosting or attending a holiday get-together this year, one things for sure – it's all about the food! Entertaining starts with yummy finger foods, dips, spreads, and appetizers that guests can nibble on while socializing. While I'm busy preparing for a house full of energetic seven-year olds, I haven't forgotten about the adults that will also be joining us. That's why I chose this delicious recipe for baked brie cheese topped with a gooey mixture of walnuts, honey, and brown sugar. Brie is probably my all-time favorite cheese because it's so soft and decadent . It really does melt in your mouth and the sweetness of the honey nut sauce compliments its creamy texture. Served on crisp buttery RITZ Crackers, it's the gift that keeps on giving!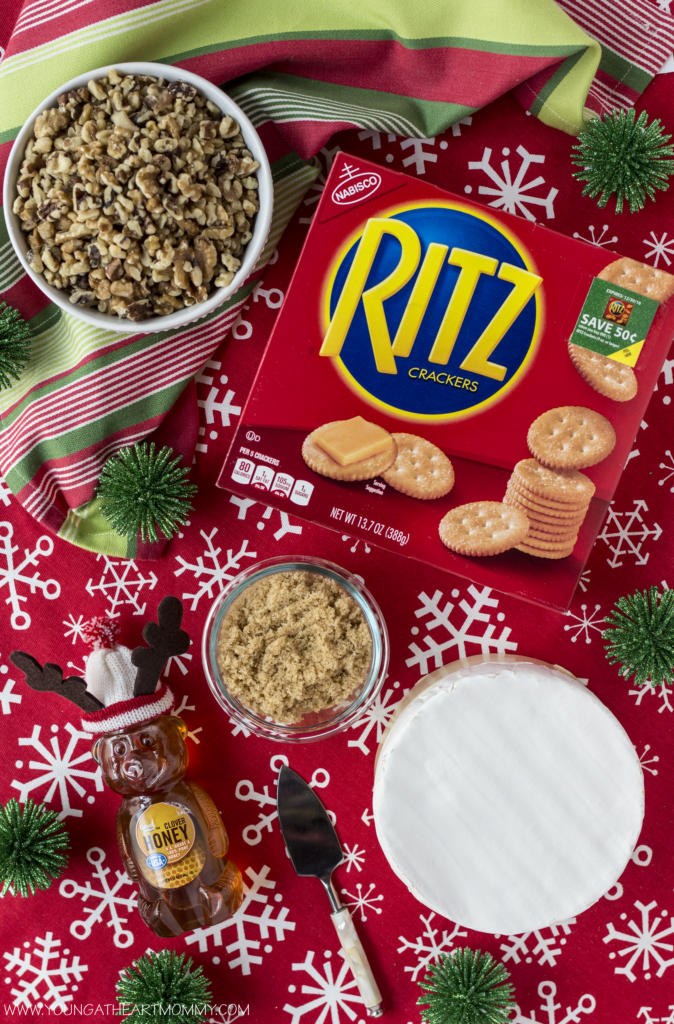 Ingredients:
8 oz. wheel of Brie cheese

1 cup of chopped walnuts or pecans

1/2 cup light brown sugar

2 tbsp. honey

1 tbsp. salted butter

pinch of salt

Directions:
1. Pre-heat oven to 350°F. Unwrap brie cheese from plastic. You can either leave the rind on or carefully cut away the top piece from the wheel. Place in the center of a baking sheet. Bake for about 15 minutes or until center is softened. Remove and allow to cool before transferring to serving plate.

2. In a small saucepan over medium heat, combine brown sugar, butter, honey, and salt until completely melted together. Stir continuously to prevent burning and add in walnuts or pecans. Mix to ensure they are coated evenly.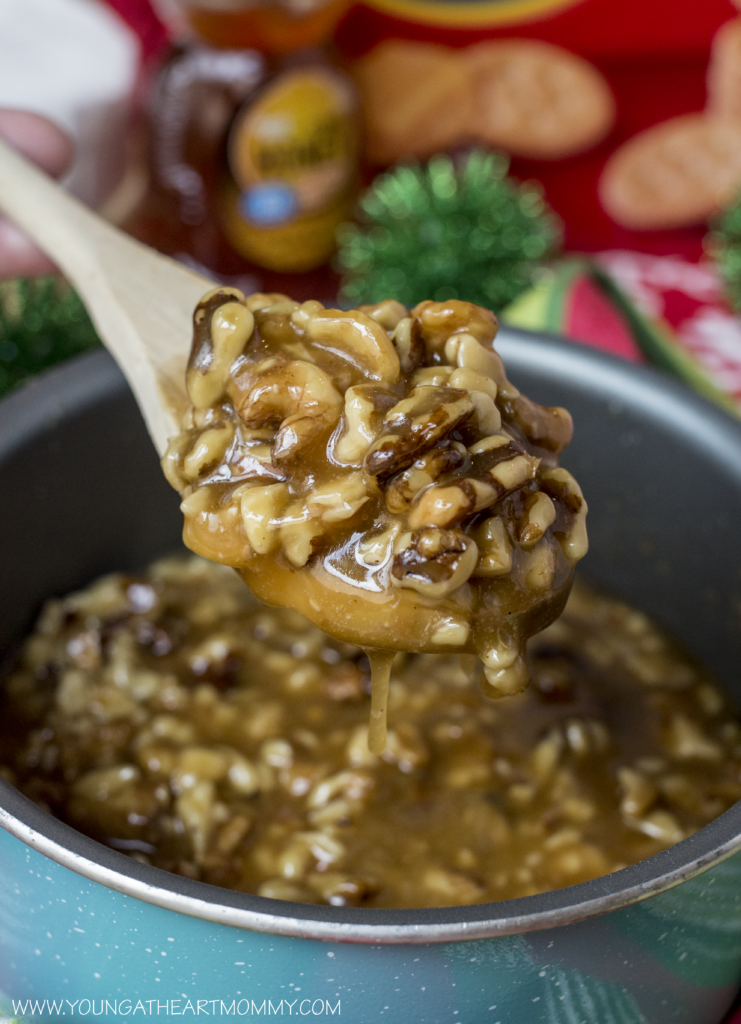 3. Pour the mixture on top of the brie cheese.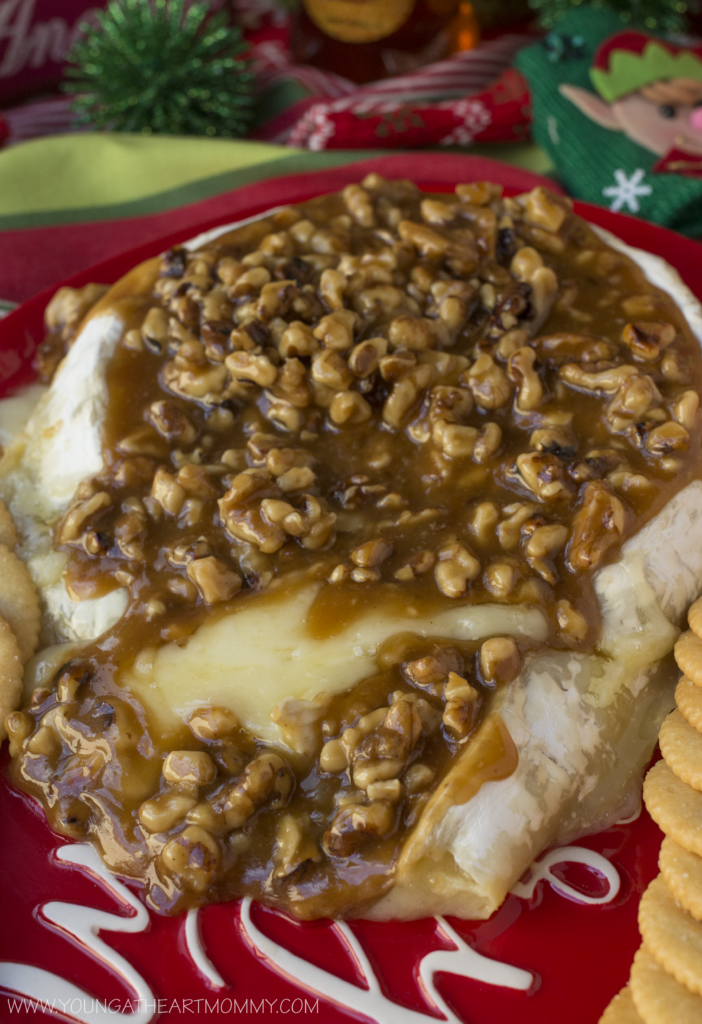 4. Slice open the front of the wheel, allowing the melted cheese and honey nut sauce to mix together.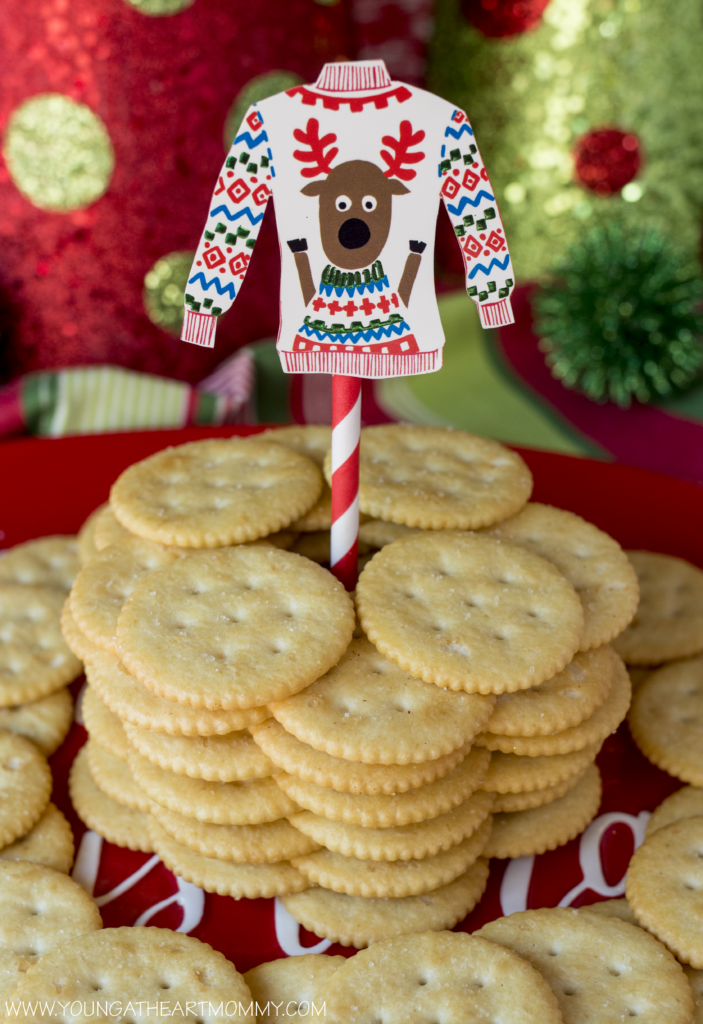 5. Serve on RITZ Crackers or place in the center of a plate for guests to help themselves. You can also stack the cracker in layers to create a tower or Christmas tree shape. I attached an ugly sweater cut-out to a straw and stationed this in the center of mine for decoration.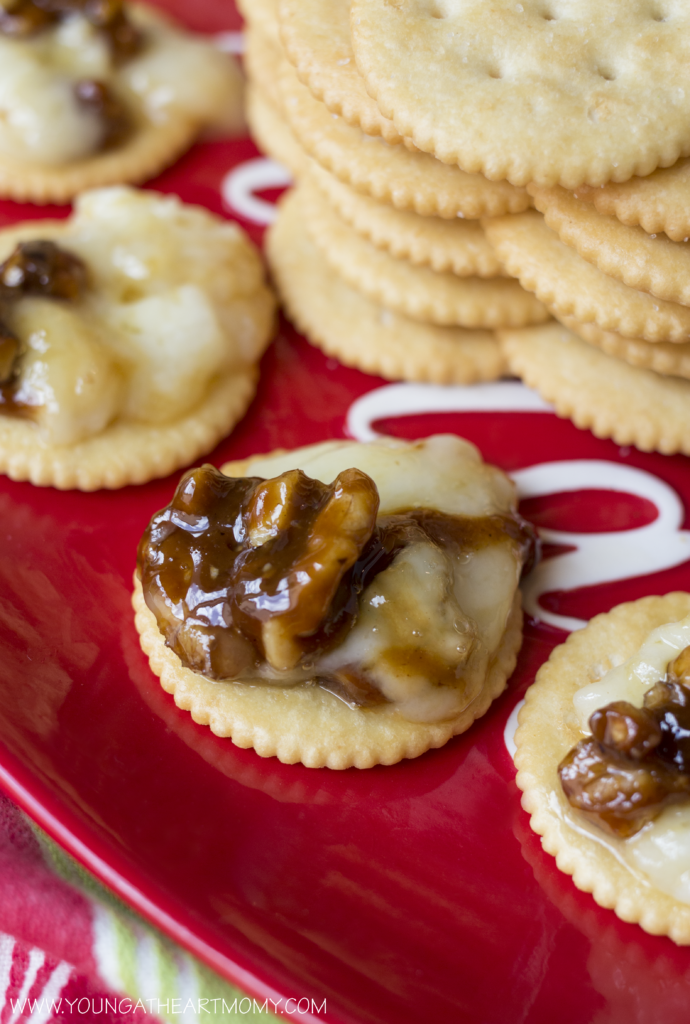 However you may choose to display your appetizer, make sure there are plenty of RITZ Crackers to go around. These buttery discs are addicting and pretty darn good on their own. Don't be surprised if you have to re-fill your platter half way through the party. It's a good thing each package comes with multiple sleeves. They're great for dippin' and scoopin'!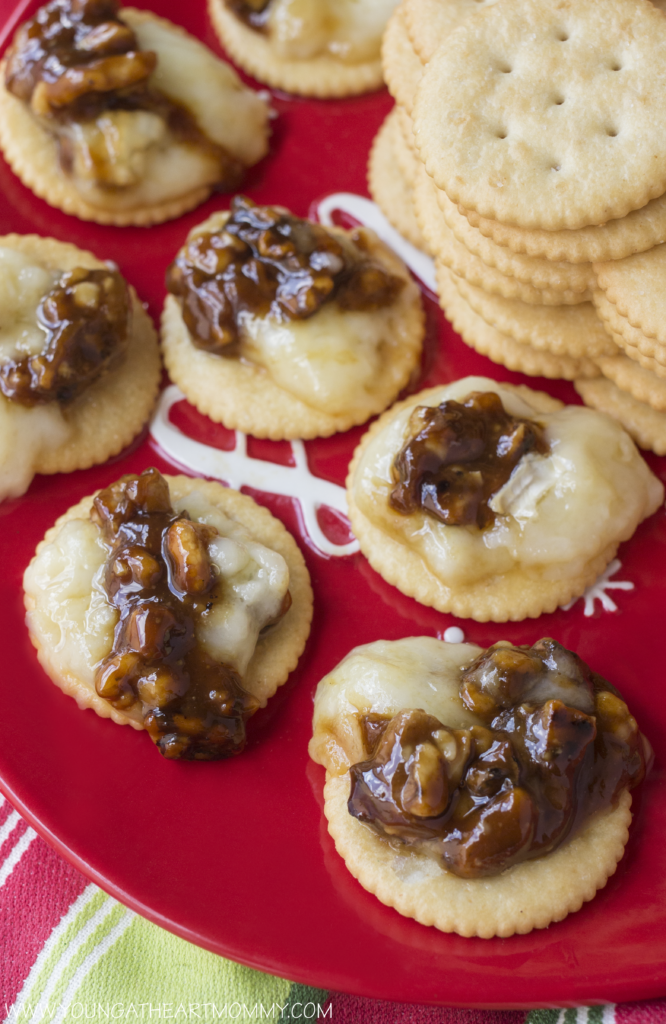 Grab a $0.50 rebate for any RITZ Cracker package, 9 oz. or larger by downloading the Ibotta app before heading out to Walmart to pick up all of the ingredients needed for this recipe. Look for the special in-store display featuring traditional and seasonal RITZ Crackers products.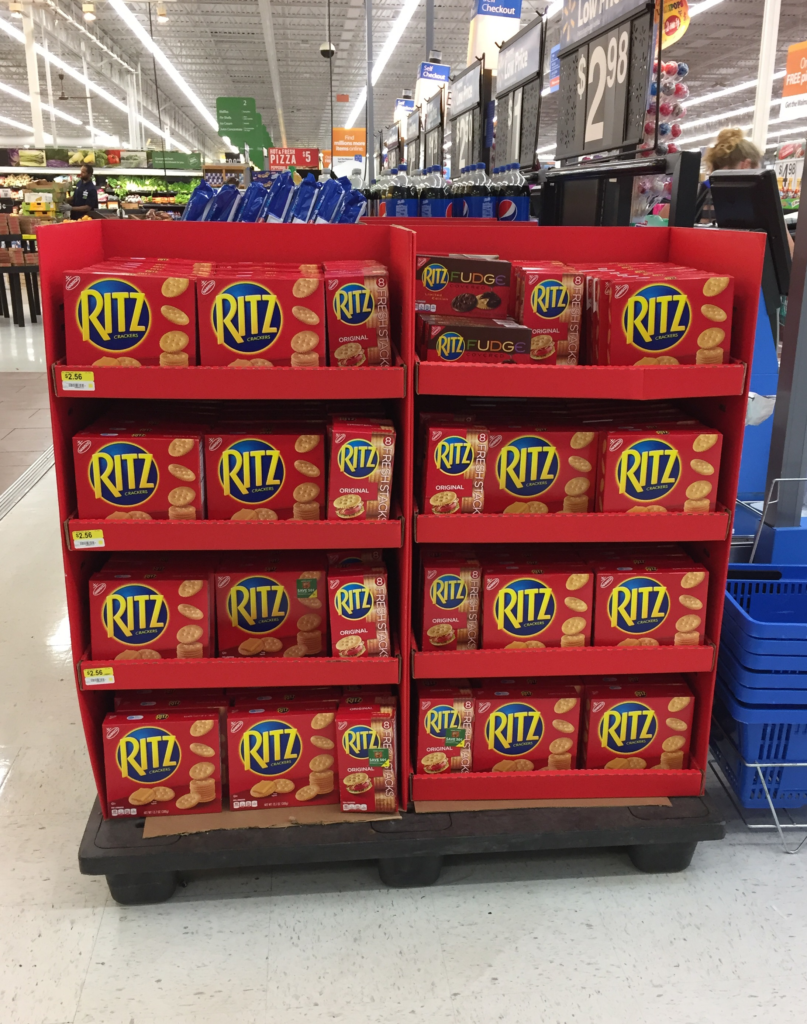 What kind of tasty appetizers and small bites are you making during the holidays? Visit the RITZ Holiday Hub for more recipe inspiration.