Make the most out of your holiday shopping and give a "gift that matters" this season. With the help of DICK'S Sporting Goods, you can find something special for everyone on your list while helping youth sports and making a difference.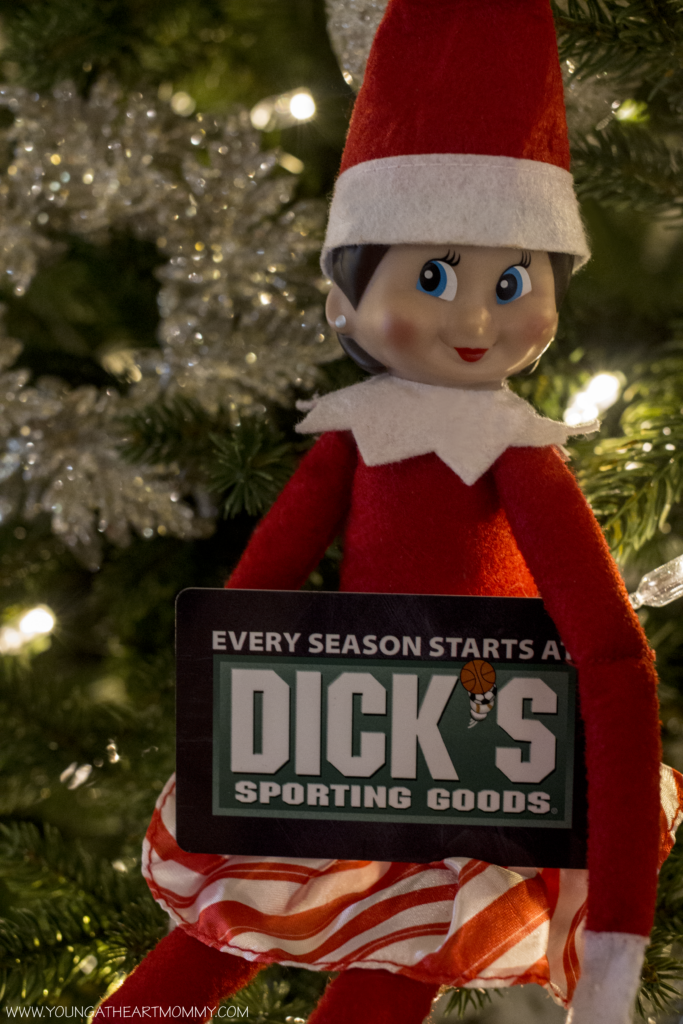 The holiday shopping frenzy has just begun and with Christmas arriving in less than three weeks, I am in dire need of a serious plan to tackle my list! Each year I make it a priority to take the time in choosing the perfect gift for friends and family, whether it's big or small. After all, it's the season for giving and looking for thoughtful presents makes it easy to shop for even the pickiest person in my close-knit circle.
Black Friday and Cyber Monday may be over but that doesn't mean the deals have stopped. With extended store hours, great prices and promotions, plus a variety of ways to shop, DICK'S is the ideal place to find the "Gift that Matters" for the athletes and outdoor enthusiasts on your holiday shopping list this season. As a member of a family full of sports fanatics and football fans, my local DICK'S Sporting Goods sees a lot of me during the month of December. I could shop for at least four people in one trip and they would each receive something that resonated with their passion for physical recreation.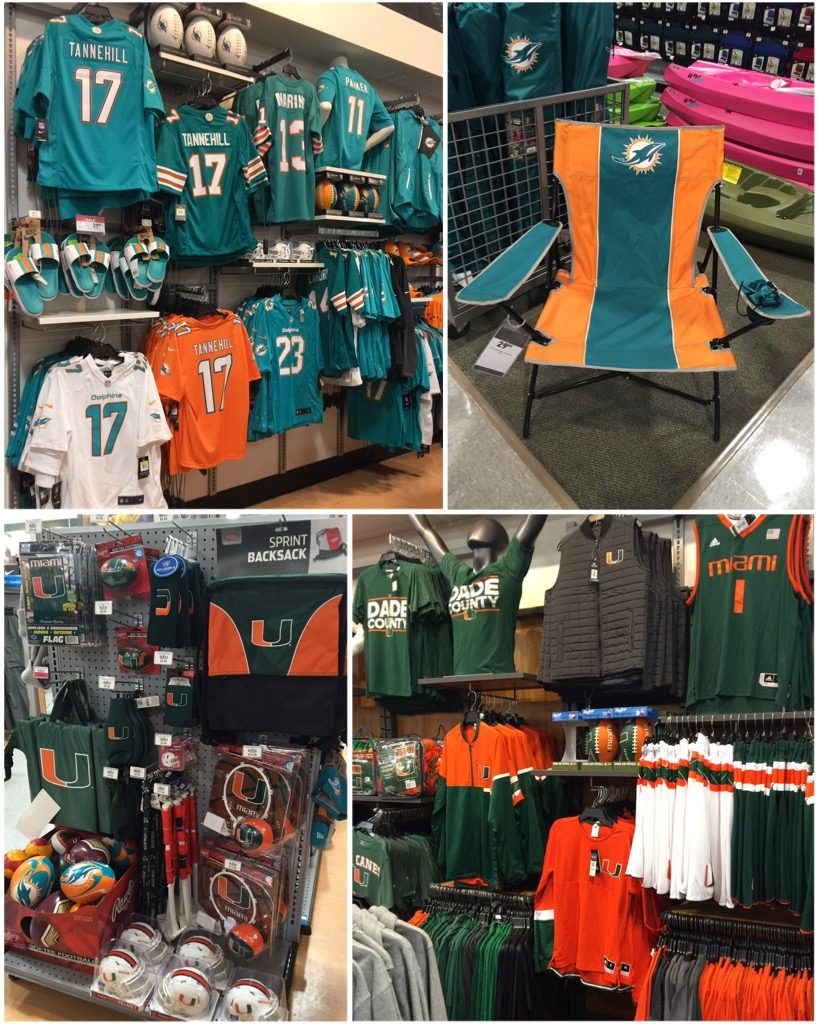 This past weekend I stopped by the DICK'S store in our area to do a little shopping and check out the new team gear & apparel. While I visit this location frequently, their inventory is always changing and new items are put on the floor frequently. You never know what you'll find and even though we're in the middle of football season, tis' prime time to get the best deals on fan merchandise.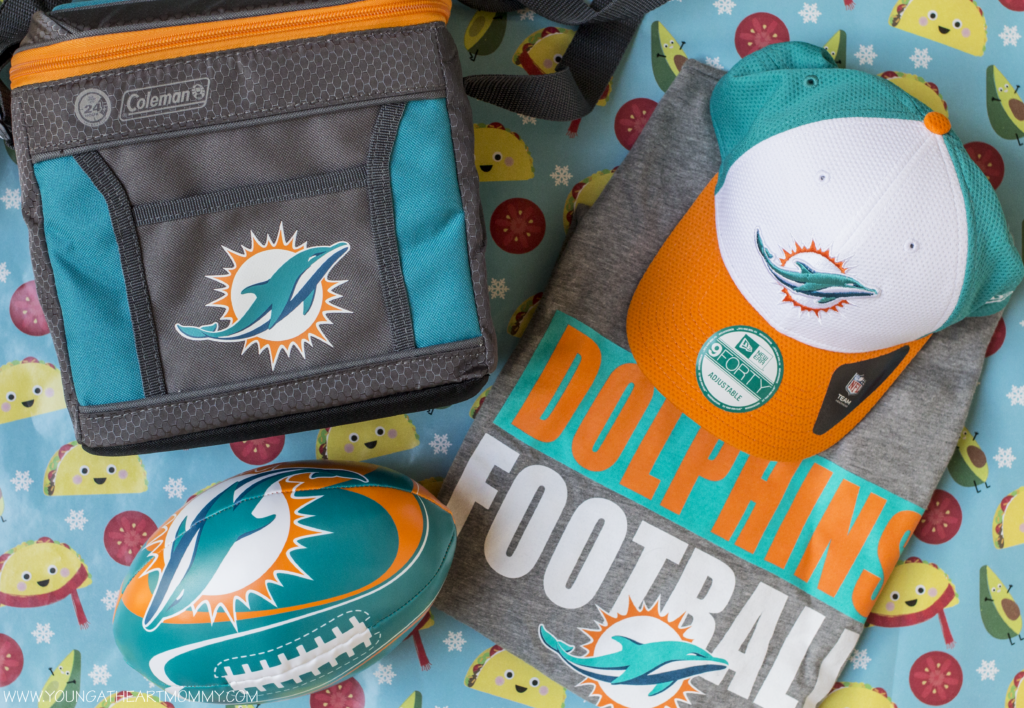 As native Floridians, my family LOVES the Miami Dolphins and Miami Hurricanes. From footballs to sweatshirts, to helmets and jerseys – I definitely hit the jackpot here!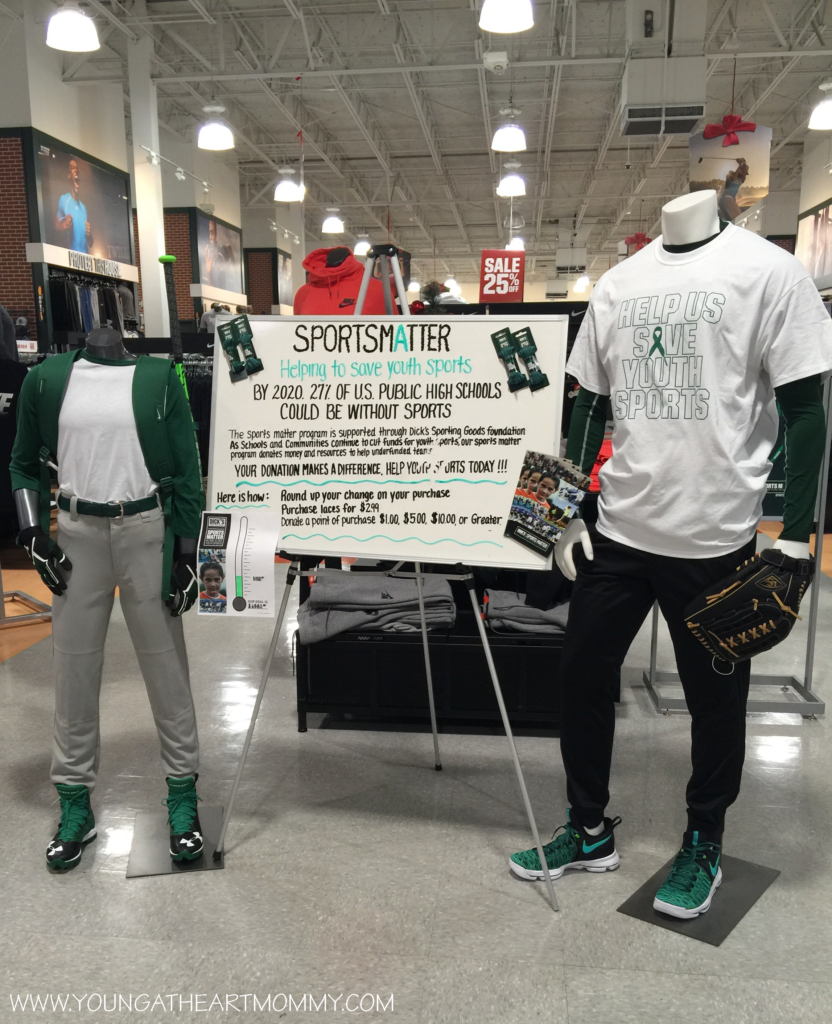 Not only does DICK'S want to make holiday shopping easy for everyone, they also believe that sports make people better. As part of the DICK'S Sporting Goods Foundation Sports Matter initiative, which helps youth athletic programs across the country receive vital funds to keep their sports programs intact, they are once again helping to support youth athletic teams this season.

Part of this initiative includes launching their Green Shoelace movement. Customers can purchase a pair of custom, green Sports Matter shoelaces to show their support of youth sports. Two dollars from every purchase will be donated to The DICK'S Sporting Goods Foundation and benefit youth teams in need across the country. That's pretty amazing.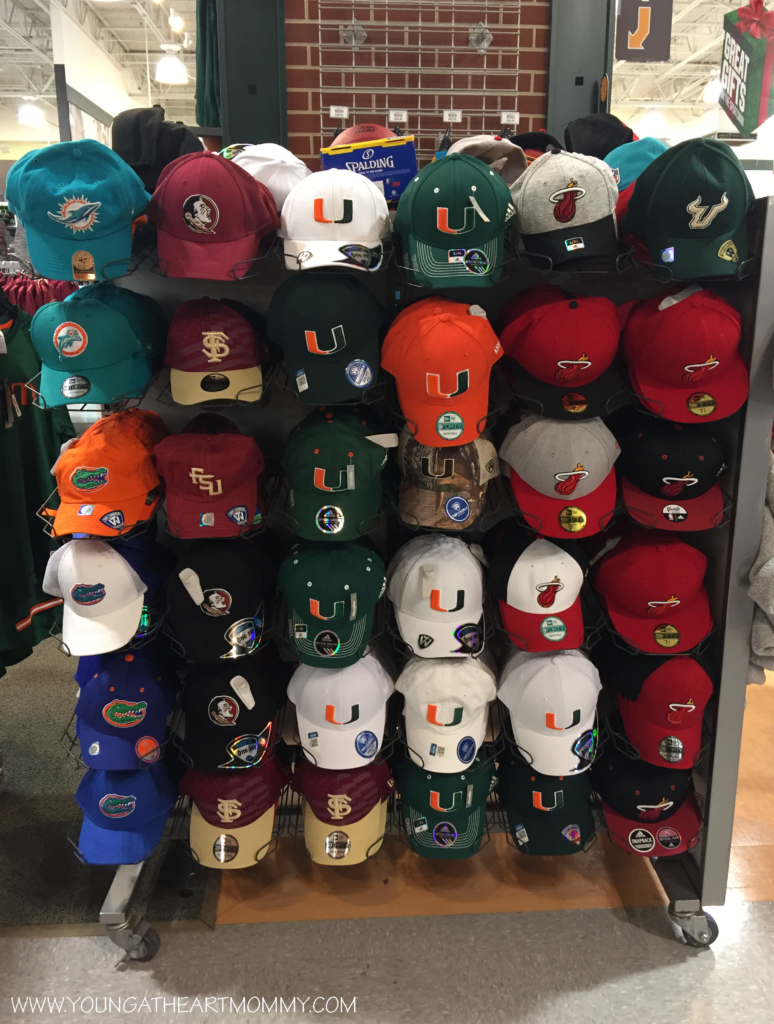 DICK'S is also offering convenience and flexibility to customers during the holidays. Whether you prefer to shop in-store, online or through the DICK'S mobile app, DICK'S will provide shoppers with choices that fit their needs!

Ready to go shopping for a "gift that matters?" I'm giving away a $25 DICK'S Sporting Goods Gift Card to one lucky winner. Enter through the rafflecopter form below. This giveaway is open to entrants that are US residents who are 18+.