As a Fox Entertainment Insider Ambassador I have been provided with materials to facilitate this post. All opinions are my own. #ScratInSpace #CollisionCourse
Get ready for a brand new, OUT OF THIS WORLD adventure with your favorite Ice Age heroes! Grab a Galactic Cupcake topped with candy meteorites and prepare for the exciting journey to come.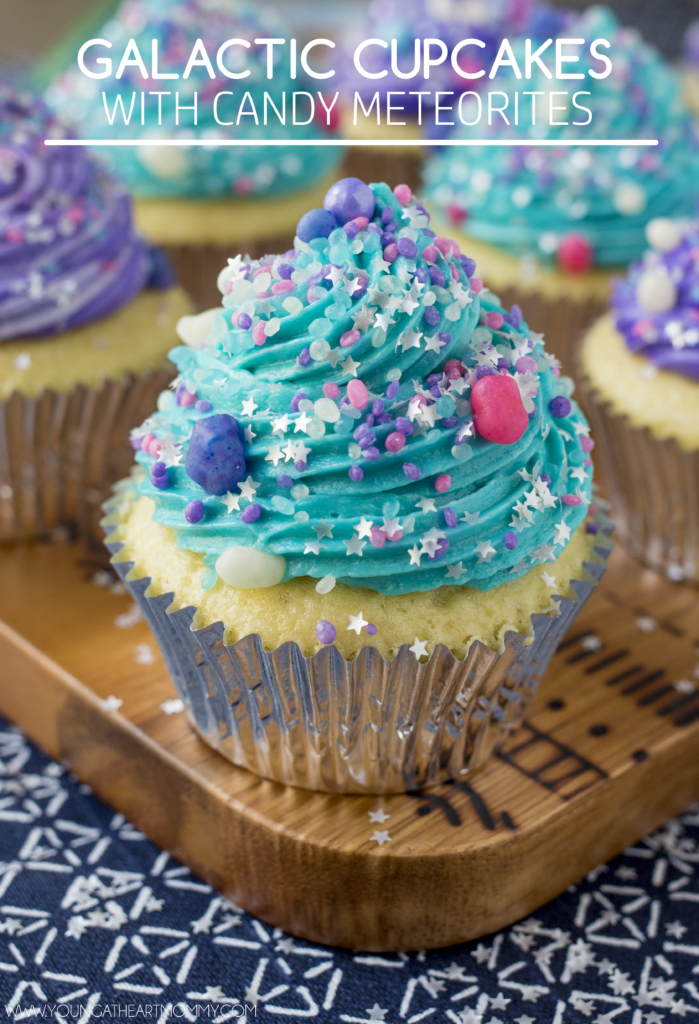 For many years, the Ice Age franchise has been one of our family favorites. The films are always full of adventure, witty interactions, friendship, and even a few lessons along the way. In Collision Course, we follow Scrat's epic pursuit of the elusive acorn. To his surprise, it ends up catapulting him straight into the universe, where he accidentally triggers a series of cosmic events that threaten the Ice Age world. Now the entire herd—including Buck, Manny, Ellie, Sid and Diego—must work together on a hilarious journey filled with nonstop action and colorful new characters. Will they survive the global Scrat-tastrophe? You'll have to watch and find out!
Sprinkled with candy meteorites and edible sparkling stars, these Galactic Cupcakes are perfect for and Ice Age movie night under the stars or snuggled on the couch.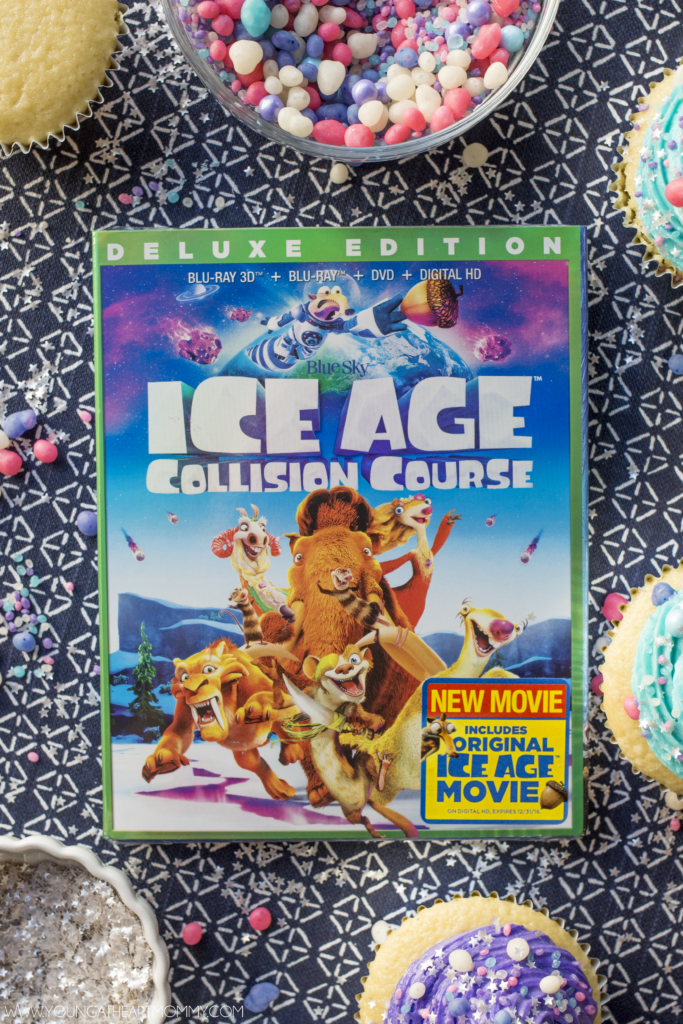 To make these super spacey cupcakes, you'll need just a few things. I used an everyday box of vanilla cake mix but if baking from scratch is your thing, go for it. For the frosting, homemade buttercream is the only thing I will pull out my stand mixer for! While it's perfectly fine to use pre-made frosting in the container, I strongly recommend whipping up your own batch. Not only does it taste TEN times better but it's also easier to create those lovely frosting peaks that will be adorned with cosmic candies and edible stars.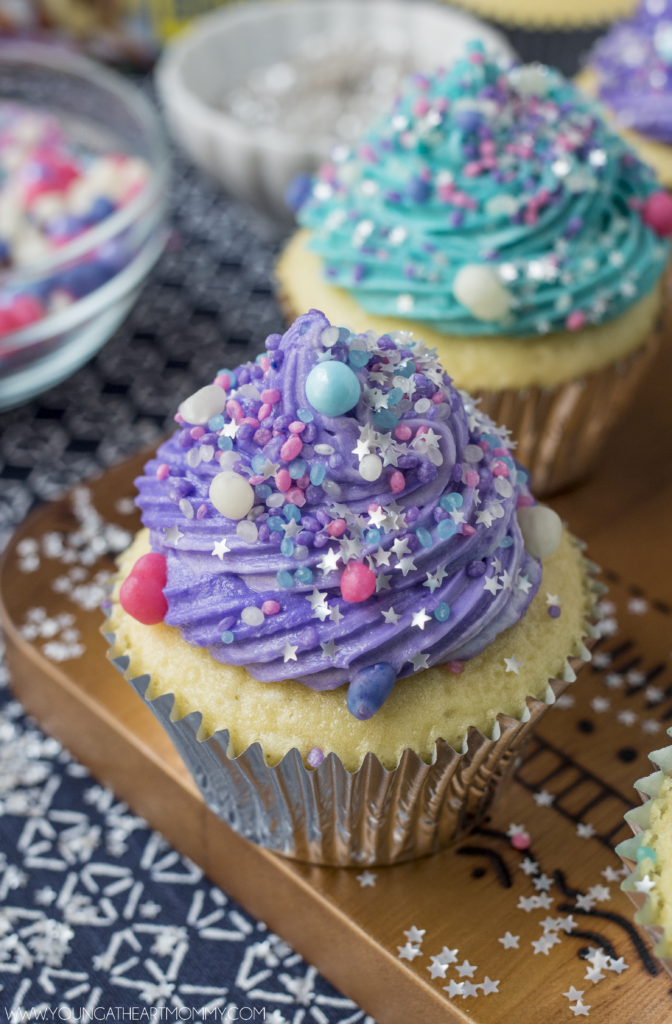 The colorful confetti sprinkle assortment was purchased on Etsy but if short on time, you can easily make your own using nerds, rock candy, crystal sugar, etc. I love the different shapes, sizes, and colors that come in the Sweets Indeed bag! They not only resemble mini meteorites and space fragments but they also taste good. Edible stars are usually located in the baking section of your local craft store.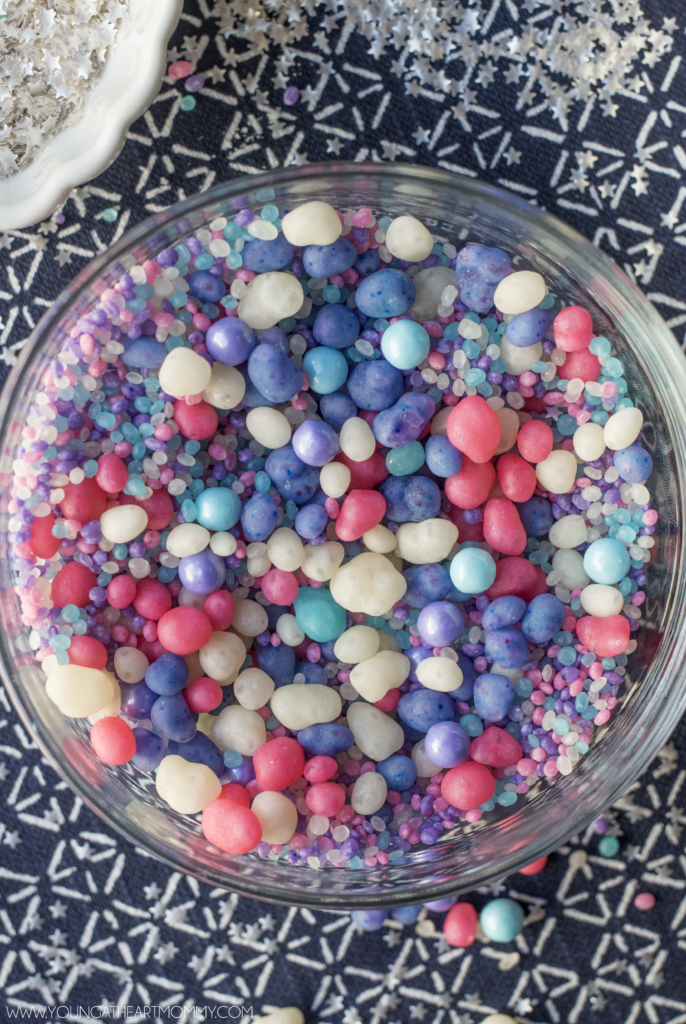 Here's my favorite frosting recipe and how you can easily achieve the coolest cupcakes in the solar system.
Ingredients:
8 oz. cream cheese (chilled & softened)

1 stick of slightly softened salted butter

4-4 1/2 cups of confectioner's sugar

gel food coloring (purple and teal/blue)
Directions:
In a large stand mixer fitted with paddle attachment, beat butter and cream cheese on medium speed until creamy. Reduce speed and add in powdered sugar little by little, regularly scraping the sides of the bowl with a rubber spatula. Once frosting is well blended and smooth, remove and evenly distribute between two small bowls. Use 2-3 drops of gel food coloring in each and stir until the color becomes vibrant. For frosting with contrast, try leaving a small amount of vanilla so there appears to be a swirl affect – much like a galaxy! Fill a piping bag and decorate the cupcakes, adding a twirled peak to each. Top with candy meteorites and edible stars.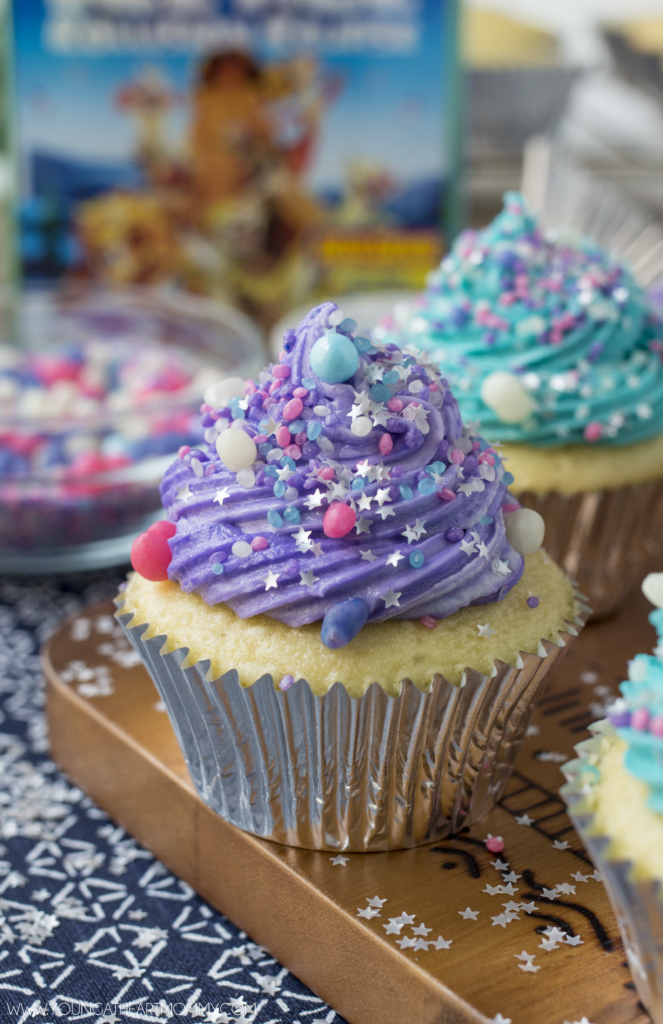 Ice Age: Collision Course is now available in stores on Blu-ray™, DVD, and 4K Ultra HD Disc. You can also download the Digital HD version to stream on your portable devices. But, before you do anything – get your Galactic Cupcakes ready for movie night!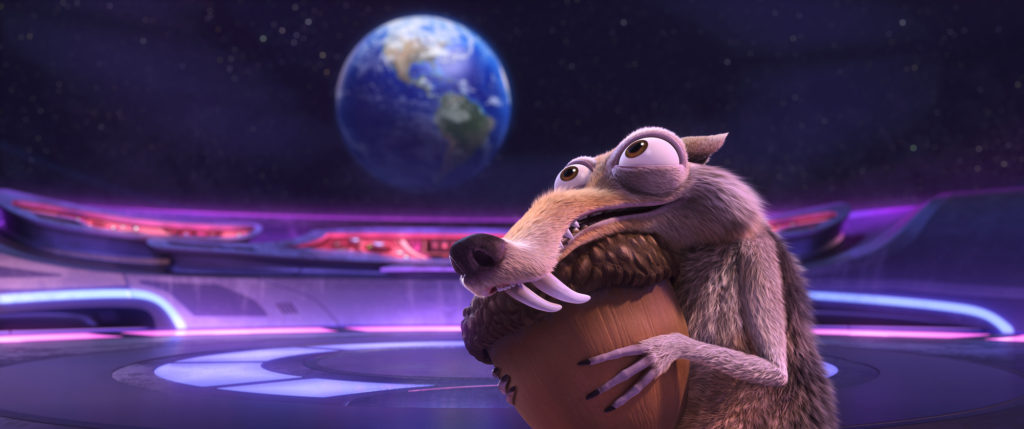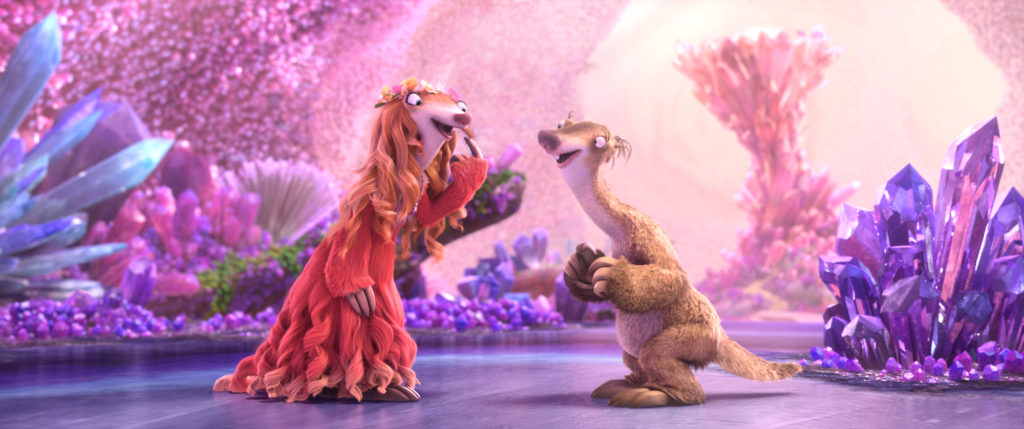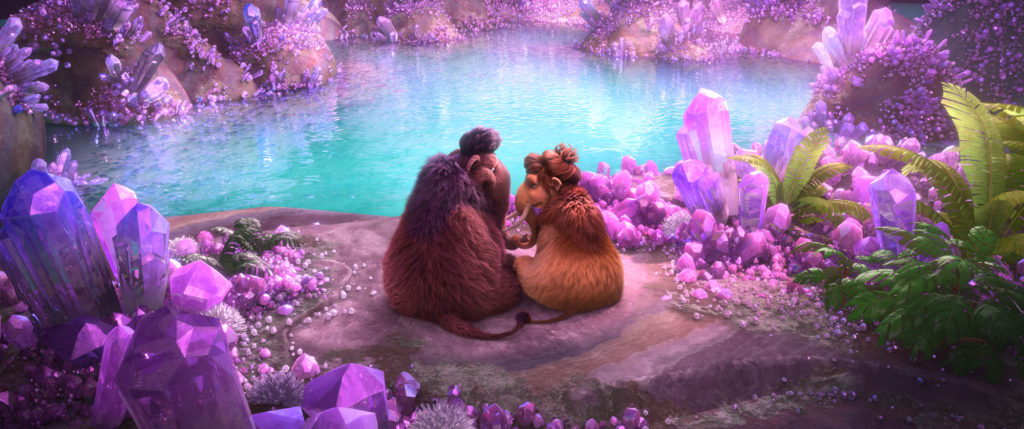 Does your family love the Ice Age characters as much as we do? I don't think I could ever get tired of watching Scrat jump through hoops to protect his beloved acorn!
Save
Save