As a member of the Starbucks Coffee Blogger Community I received samples to facilitate this post. As always, all opinions are my own!
Celebrate the end of summer with this delicious Labor Day friendly Very Berry Salsa paired with homemade Cinnamon Sugar Crisps.

After making it through the first few weeks of the back to school antics, I think we're all ready for a long four-day weekend full of relaxation and yummy food. As we prepare for the season of crisp weather and big comfy sweaters, this is the time to take advantage of the sunshine still lingering around. While it may not be the last chance to gather for a barbecue with friends and family, why waste a beautiful day?
Labor Day only comes once a year so make the most of it. Throw some burgers on the grill and whip up a batch of Very Berry Salsa for guests to nibble on while they're waiting. It's SO delicious on its own but even better paired with homemade cinnamon sugar crisps. You won't believe how simple they are to make.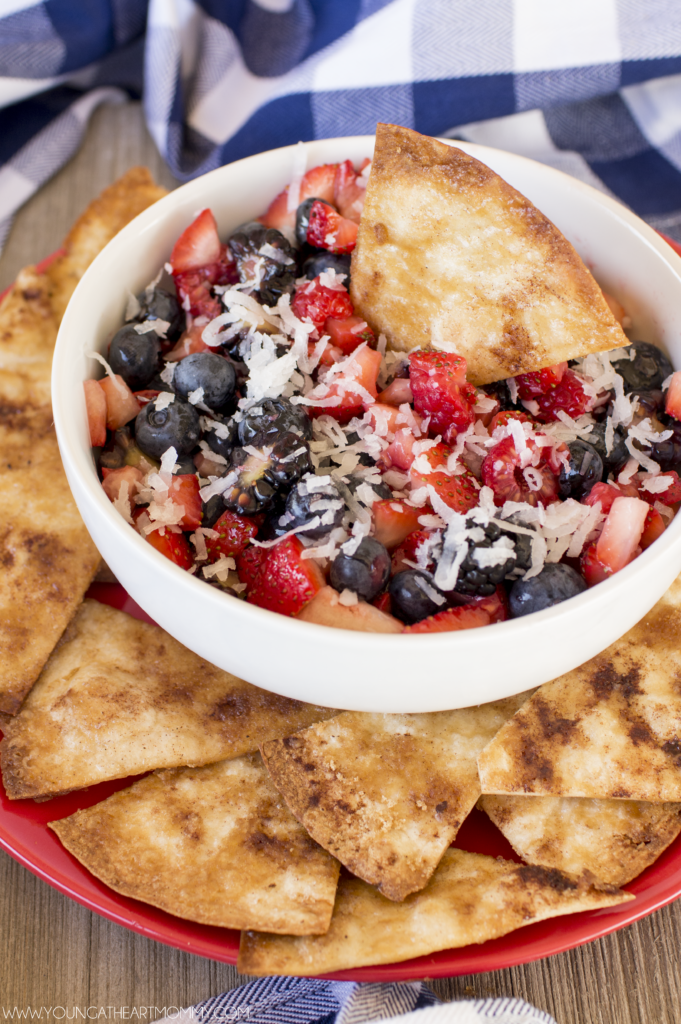 It's hotter than heck here in Florida and if there's one thing that keeps us cooled off, it's fresh fruit and my favorite Starbucks Refreshers™ Beverages. I stumbled upon these while we were on vacation at Disney World one year and have been buying them ever since. They have just the right amount of fizz to them and come in different flavors.
Recently, Starbucks released the new Refreshers® Revitalizing Energy line which combines sparkling fruit juices with cool coconut water. I couldn't wait to get my hands on these. I love coconut water because it's packed with so many vitamins and antioxidants. I recommend adding Peach Passion Fruit & Black Cherry Limeade to your Labor Day cooler!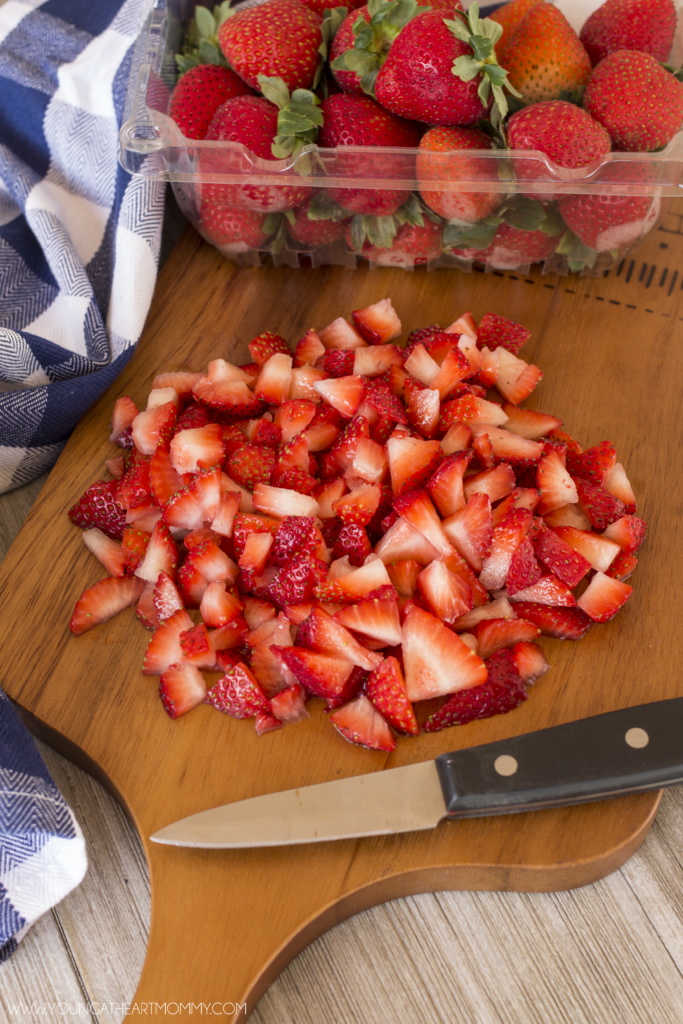 Ready to make your own Very Berry Salsa & Cinnamon Sugar Crisps? Start by grabbing the freshest, prettiest, and juiciest berries at the store. Here is what you'll need:
Very Berry Salsa
1 lb. of strawberries (one standard carton)


3/4 cup of blueberries

1/2 cup of blackberries cut in fourths

1/2 cup of raspberries cut in halves


3 tbsp. melted strawberry jelly

1/2 cup coconut shreds or flakes
Baked Cinnamon Sugar Crisps
3-4 large flour tortillas

butter

brown sugar

cinnamon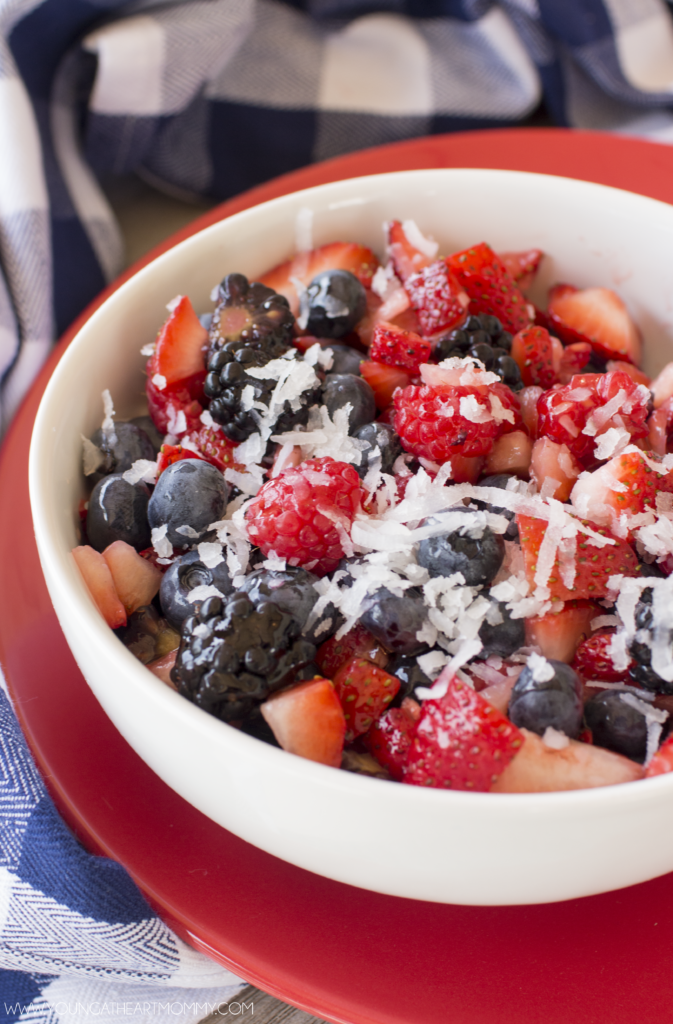 Instructions:
1. Wash all berries thoroughly, slice, and toss into a large mixing bowl.
2. In a small bowl, melt strawberry jelly and sugar in the microwave. Stir until well combined.
3. Pour sauce over the fruit and mix together so each piece is evenly coated.
4. Add in coconut shreds and continue to toss.
5. Place fruit bowl into the refrigerator to chill.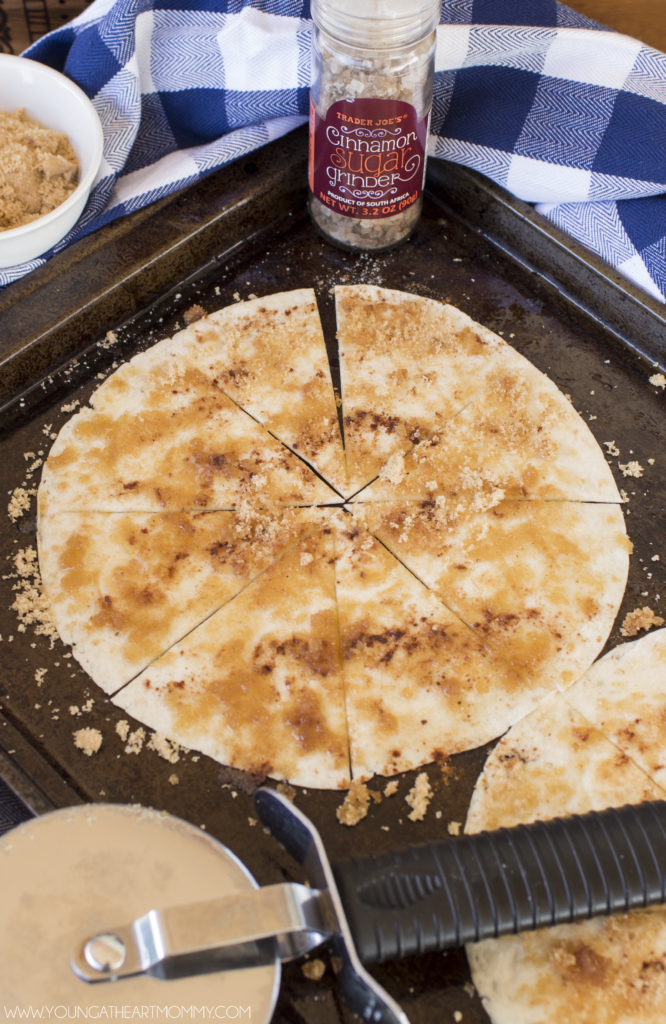 6. Preheat oven to 350 degrees.
7. Depending on their size, place 2-3 tortillas on a large baking sheet.
8. Brush each side with melted butter and sprinkle a generous amount of brown sugar on the top halves. Finish with a dash of cinnamon.
9. Cut into triangle-shaped pieces.
10. Bake for 10-12 minutes or until slightly brown.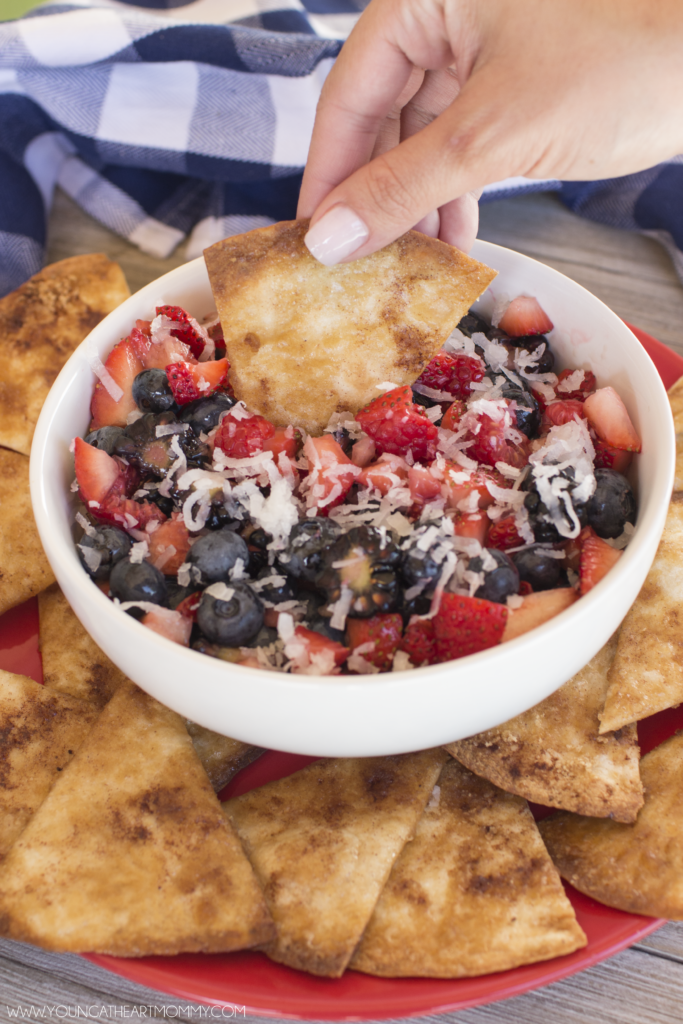 Serve the Cinnamon Sugar Crisps immediately with the Very Berry Fruit Salsa. They are SO GOOD warm and crunchy. I suggest making the whole pack of tortillas because even after the salsa is finished, guests can snack on the crisps themselves.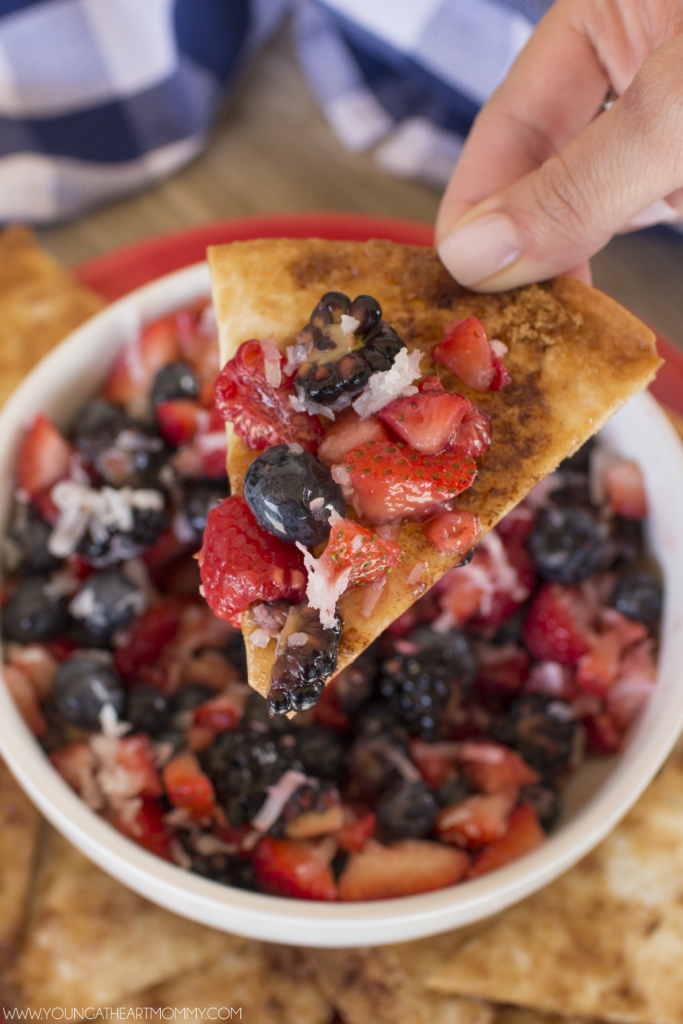 This is probably one of my favorite summer style recipes because even though Fall is approaching, many of the local farmer's markets still have a beautiful selection of fruit available. You can even add apples, peaches, pineapple, mango, watermelon, or any other fruit to the bowl for an extra punch of flavor. If not, it's great as is. This bowl lasted a total of five minutes at our home and was DEVOURED by children!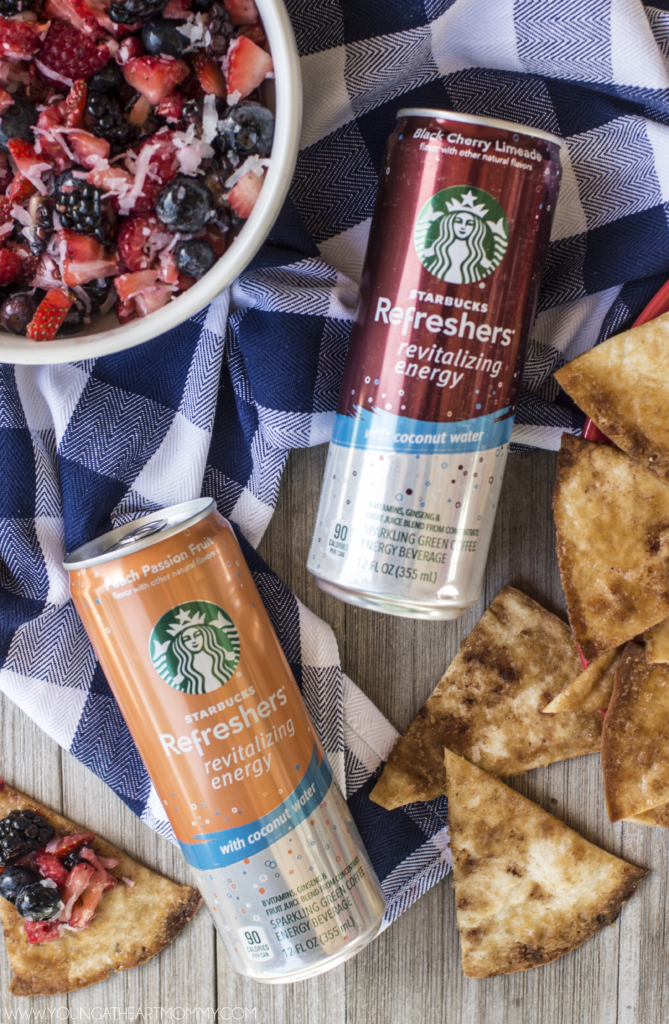 What kind of fresh fruits would you add to your homemade salsa? I think pineapple and mango would make for one tasty flavor combination. Whichever you may choose to make for Labor Day tomorrow, don't the Starbucks Refreshers® Revitalizing Energy to wash it down with! Everything mentioned in this post can be found at your local supermarket.
Save
Save
Save
Save
Save
Save
Save
Save
Save
Save
Save
Save
Save
Save