These chocolate covered Sugar Skull Oreo Cookies are a colorful and creative Halloween treat to serve to your little ghouls this year!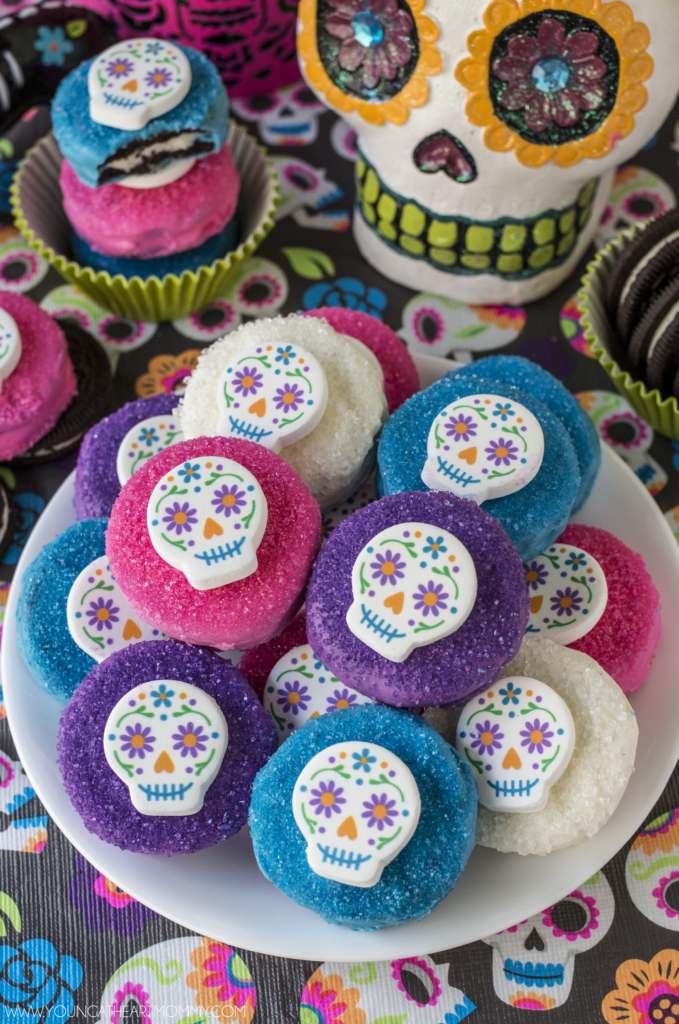 Halloween may be more than a month away but I couldn't resist getting started early this year with a batch of Sugar Skull Oreo Cookies. It's hard to wait when decorations, candy, baking supplies, costumes, carving kits and pumpkins are already displayed at most retailers. The best part about getting a head start is having more time to enjoy each and every aspect of the spooky season. I love Halloween and try to soak it all up before the holidays arrive. Plus, I had eleven bags of chocolate melts in my pantry that needed to be used so I think that's a pretty good excuse in itself to make something sweet.
SUGAR SKULL OREO COOKIES
If your family is anything like mine, it's unlikely that they will turn down a chocolate covered Oreo encrusted in sugar crystals. These not-so-spooky sugar skull cookies may not be traditional but they sure are fun, colorful, and made to brighten your day …. Day of the Dead that is! Here's how you can make your own.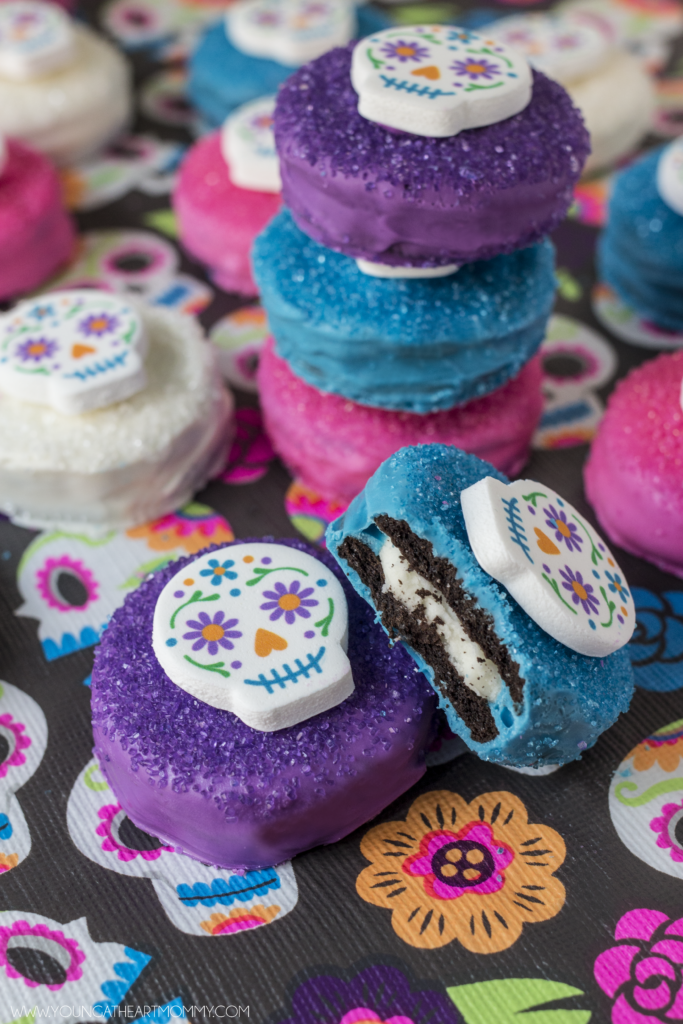 Ingredients:
1 package of Oreo cookies


Wilton Candy Melts in various bright colors ( hot pink, lavender, blue, white, etc. )

Sanding sugar or sprinkles in coordinating shades


Wilton Sugar Skull Icing Decorations

wax or parchment paper
Directions:
STEP 1: In a microwave safe bowl, heat chocolate discs in 60 second intervals and stir constantly in between each. If working with multiple colors, I suggest focusing on one at a time because the chocolate tends to harden quickly. If the chocolate is too thick, add a tsp. of vegetable or coconut oil to it. This will thin it out and provide a smooth finish.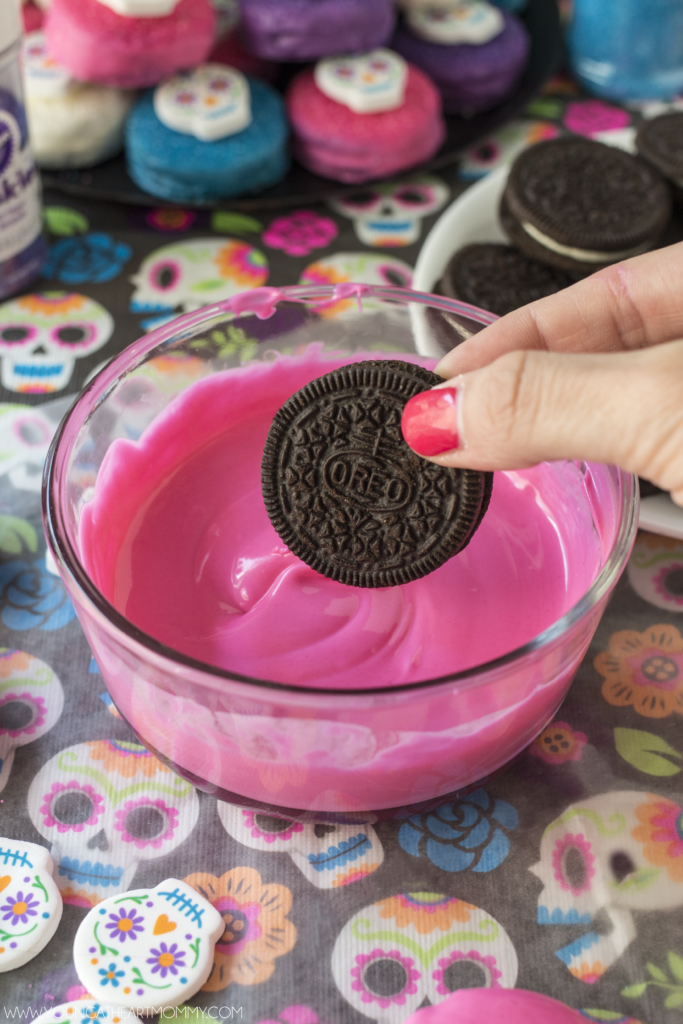 STEP 2: Dip each individual cookie into the melted chocolate and use a spoon to make sure each side is evenly coated. If you have a small rubber spatula on hand, it's the perfect tool to scoop out the cookie while allowing the excess chocolate to drip off. If not, a fork will do the trick.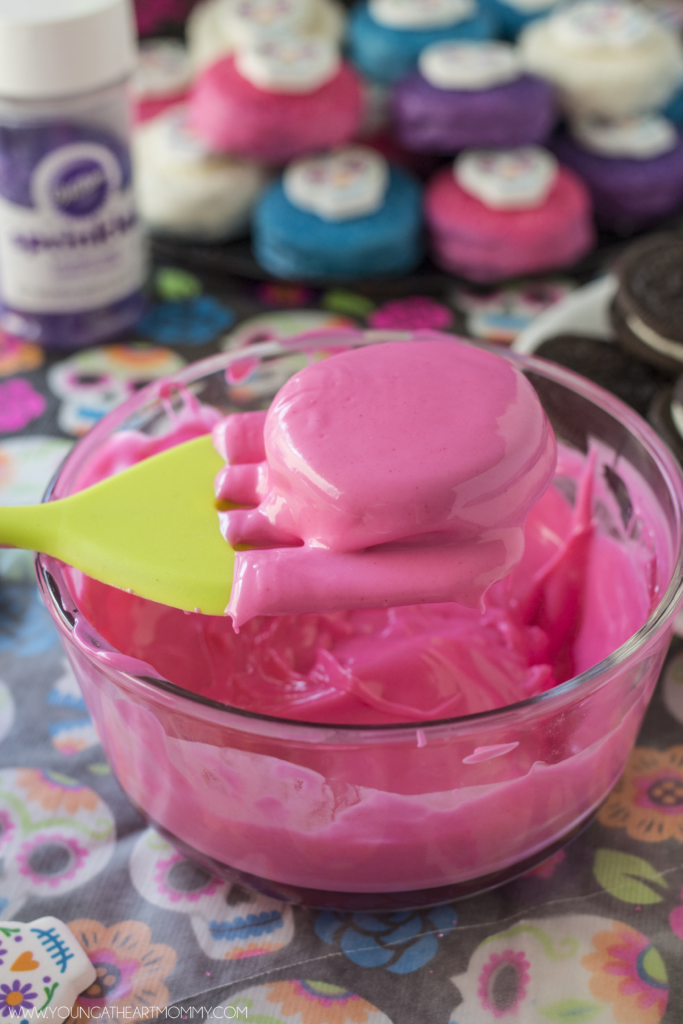 STEP 3: Next, Carefully place each cookie on a piece of parchment or wax paper. Immediately sprinkle with sugar or sprinkles. Don't worry if the bottom edges are messy. Once they have hardened and the chocolate has set, you can break away most of the little jagged pieces left behind.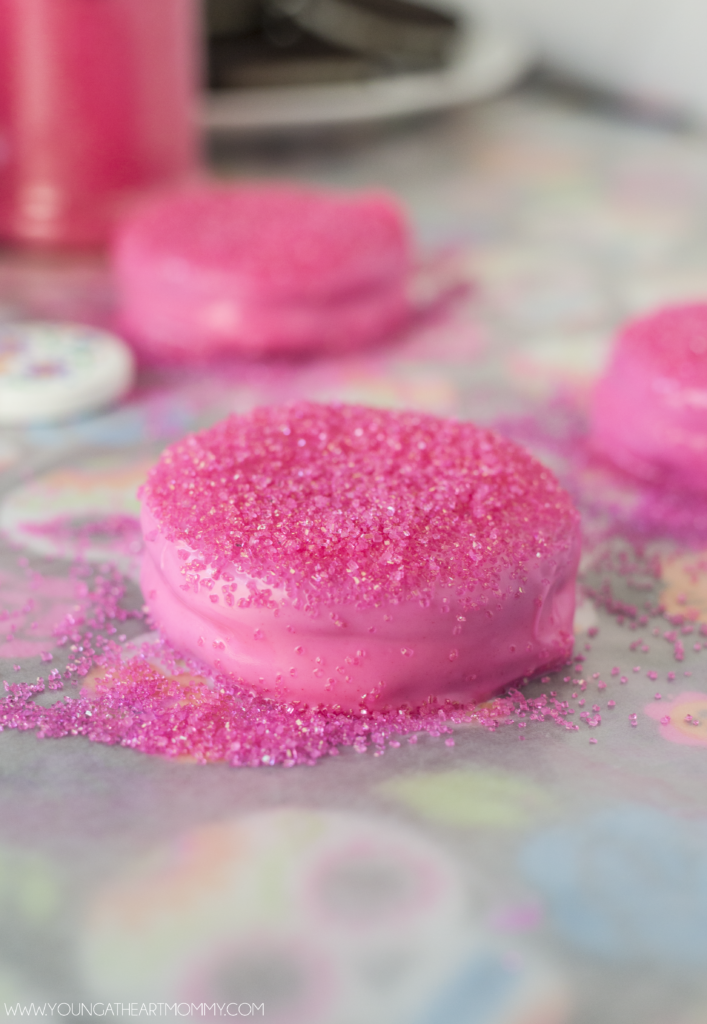 STEP 4: Last, put a small dab of melted chocolate on the back of the edible Sugar Skull decorations and place one in the center of each cookie. Refrigerate for about 5-7 minutes or until chocolate has hardened.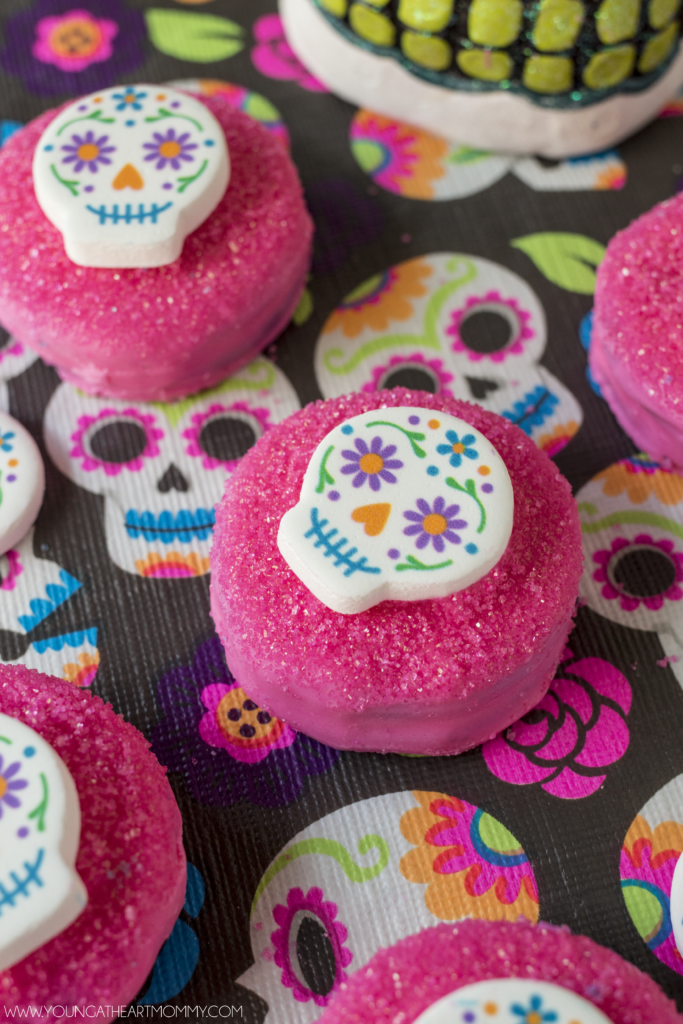 Face it, there's no escaping the sweets and treats this Halloween. You might as well make something that will knock the socks off the skeletons and these Sugar Skull Oreo Cookies will get the job done!