Fall has finally arrived. The temperature is dropping, leaves are changing colors, and the fan favorite Pumpkin Spice Latte is back! Swap out your flip-flops for boots, tank tops for tunics, swimsuits for sweatpants, and enjoy seasonal Starbucks® staples and a fresh batch of Glazed Chai Shortbread Cookies from the comfort of home.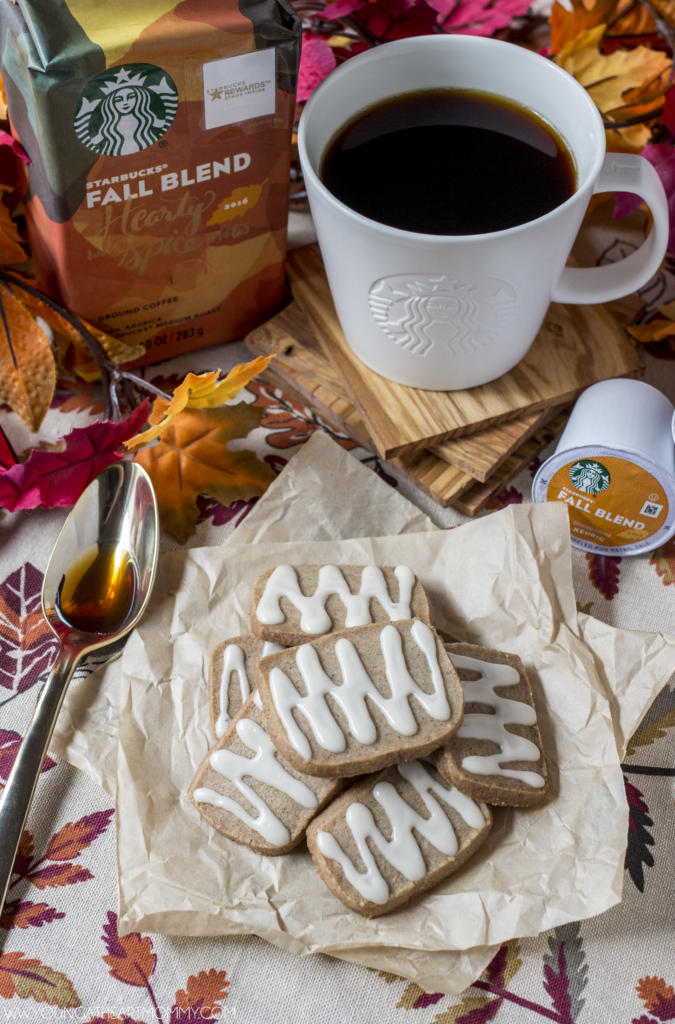 We may not feel the immediate change in seasons here in Florida but it's easy to tell when fall has begun based on the sights, smells, and abundance of pumpkin infused beverage photos strewn across all social media outlets. 'Tis the time of year for that highly anticipated cup full of spicy deliciousness and frothy topping. Extra hot, over ice, blended into a creamy frappuccino – I've had one every which way and it's only the second week of September! When you start early, it allows plenty of time to enjoy all that fall has to offer.
Decorations are already out at most retailers, candles are filling homes with the sweet scent of autumn, farmer's markets are lining the fields with pumpkins & gourds, and you no longer need an excuse to eat a pie for dessert each night. Fall is the season for crisp cool air, savoring warm fuzzy moments with family, cooking delicious food, and cuddling up on the couch with a big cup of Starbucks Fall Blend in hand. I live for this time of year! All of the feel-good festivities make it worth the wait.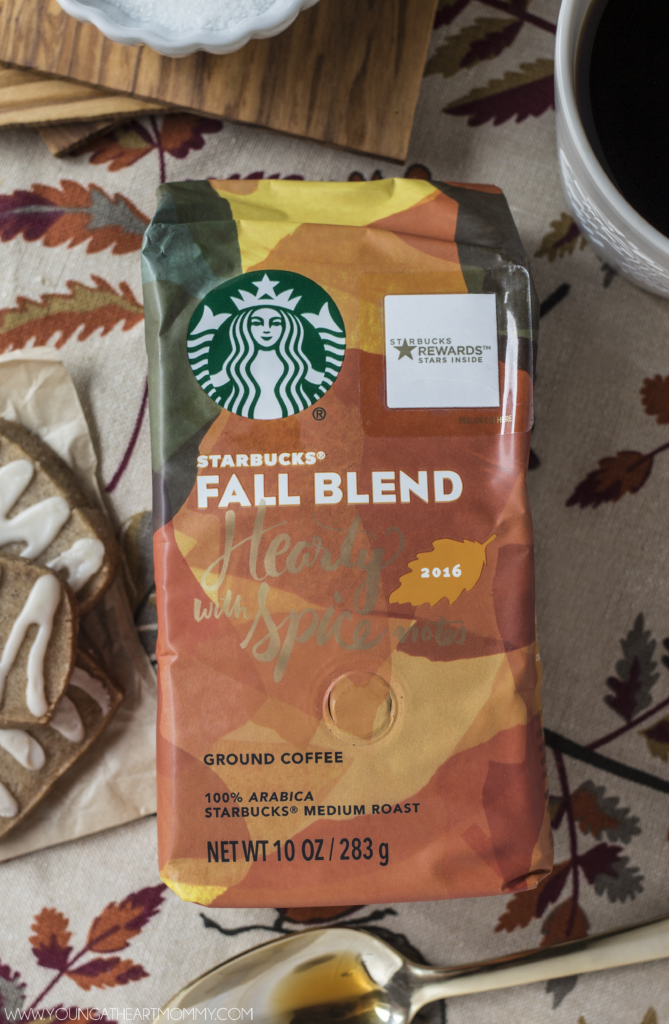 Whatever your seasonal preference may be, Starbucks has a cup of coffee with your name on it. Offering a full range of flavors at your fingertips, it's easy to find the perfect roast to brew at home. While I'm wholeheartedly a PSL kinda gal, lately it's been all about the spice & subtle nuttiness of their fall blend. Best part? I don't have to leave the house or change out of my pajamas. I can literally roll out of bed, flip a switch on the Keurig and be greeted with a fresh cup of coffee within minutes. In addition to a traditional bag of beans, you can also buy the Fall Blend and Pumpkin Spice Caffe Latte K-Cup® Pods for home as well!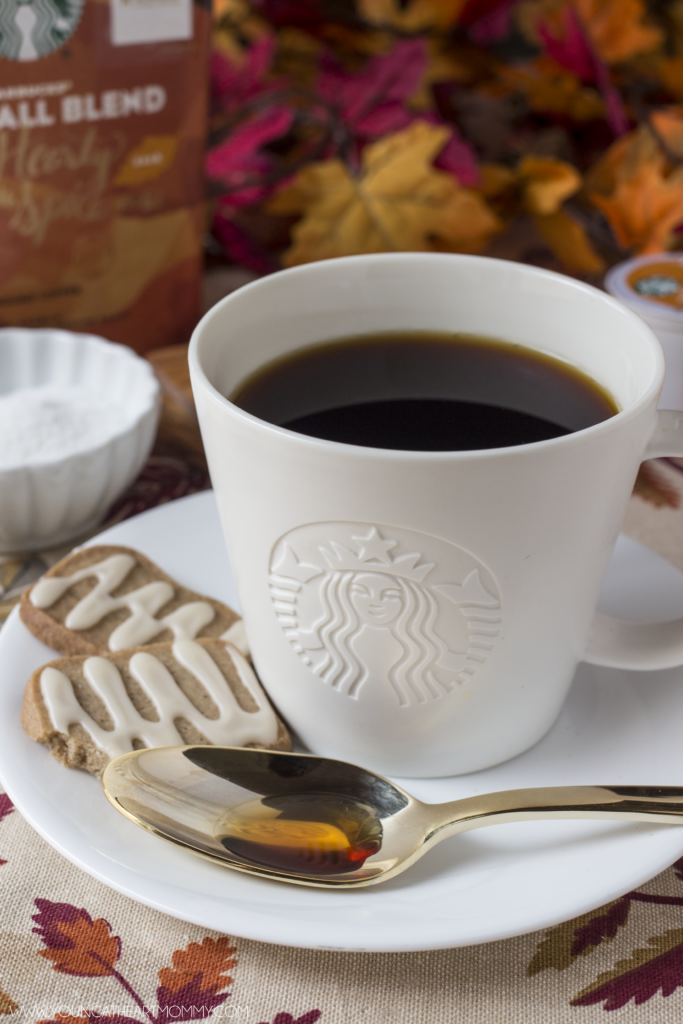 The secret to savoring your cup of seasonal coffee starts with a smell and ends with a sip. Your mouth can only distinguish four different tastes but your nose can detect thousands of smells. By taking a quick sniff beforehand, you can pick up all of the flavorful notes and spices within the blend itself. Sometimes obvious, sometimes subtle, flavors can vary greatly between roasts. Who doesn't love the smell of a freshly brewed cup of coffee? It's divine and prepares your palate for the coffee tasting experience.
Sometimes it's better to "stop and smell the coffee" so you can appreciate every aspect of it. Before you do so, I recommend making a batch of Chai Shortbread Cookies! They're sweet, crunchy, and have a kick of spice to them.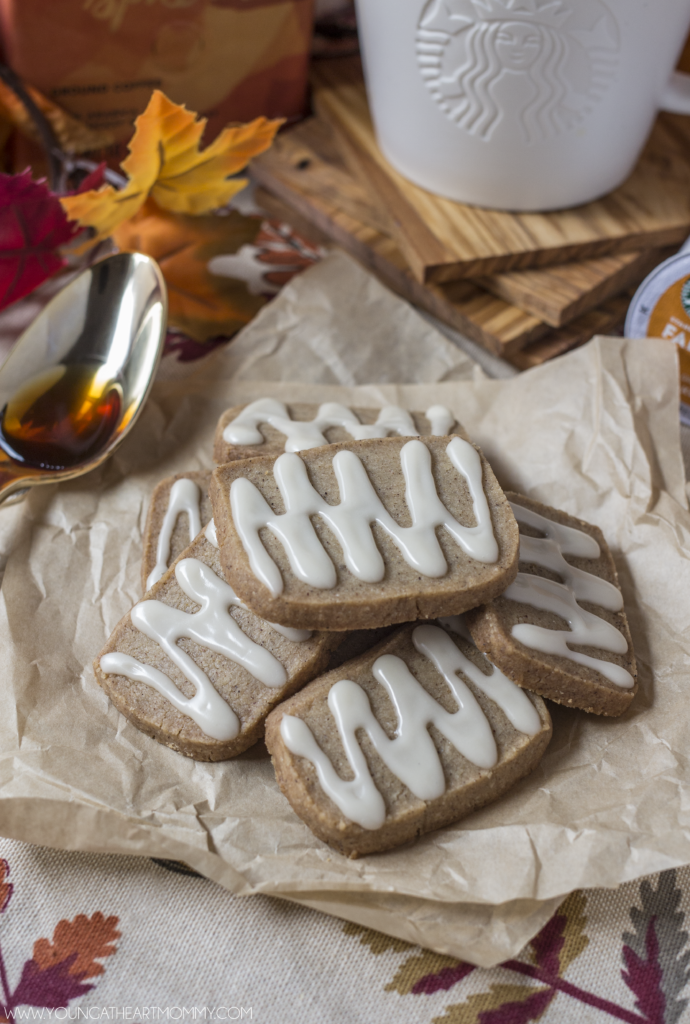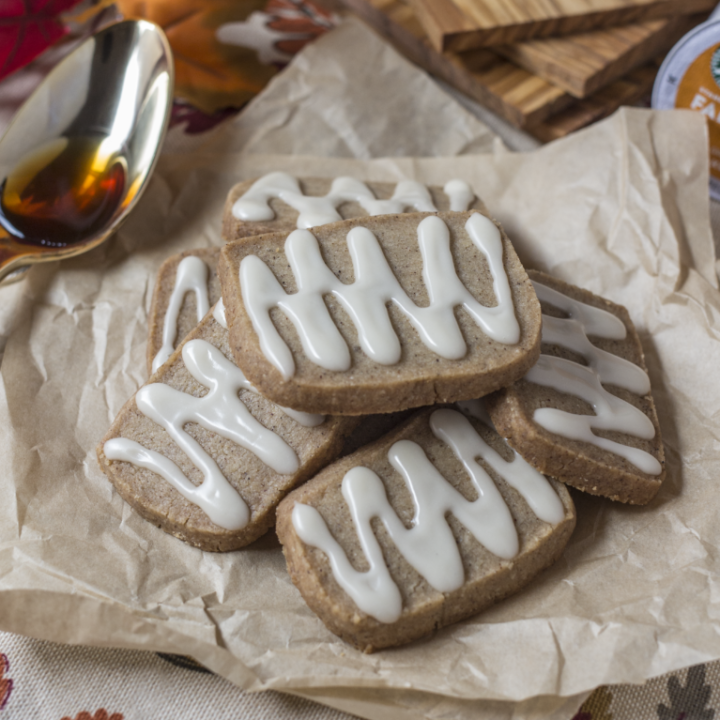 Glazed Chai Shortbread Cookies
Nothing says Fall like baking! Chai Shortbread Cookies are sweet, crunchy, and have a kick of spice to them.
Ingredients
1 cup butter, softened
1/2 cup firmly packed brown sugar
1 teaspoon vanilla
2 1/4 cups all-purpose flour
2 teaspoons pumpkin pie spice
2 teaspoons ground ginger
1/2 teaspoon ground allspice
1/2 teaspoon ground cardamom
1/4 teaspoon salt
Instructions
1. Heat oven to 375 degrees.

2. Combine butter, brown sugar and 1 teaspoon vanilla in bowl. Beat on medium speed until creamy. Scrape the bowl often to remove excess from sides. Add all remaining cookie ingredients. Beat on a low speed until mixture forms into a dough.

3. Divide dough into thirds. Shape each third into a 6x1 1/2-inch square log. Wrap each log in plastic food wrap and refrigerate until firm. This should be for at least an hour.

3. Cut logs into 1/4-inch slices with sharp knife; place 1 inch apart onto an ungreased cookie sheet or Silpat mat. Bake 8-11 minutes or until lightly browned on
edges. Cool for 5-10 minutes on cookie sheets before moving to cooling rack.

4. Combine powdered sugar and 2 tsp. vanilla in bowl. Stir in a small amount of water until it is drizzling consistency. Drizzle glaze over cooled cookies. Allow glaze to cool and add sprinkles if desired.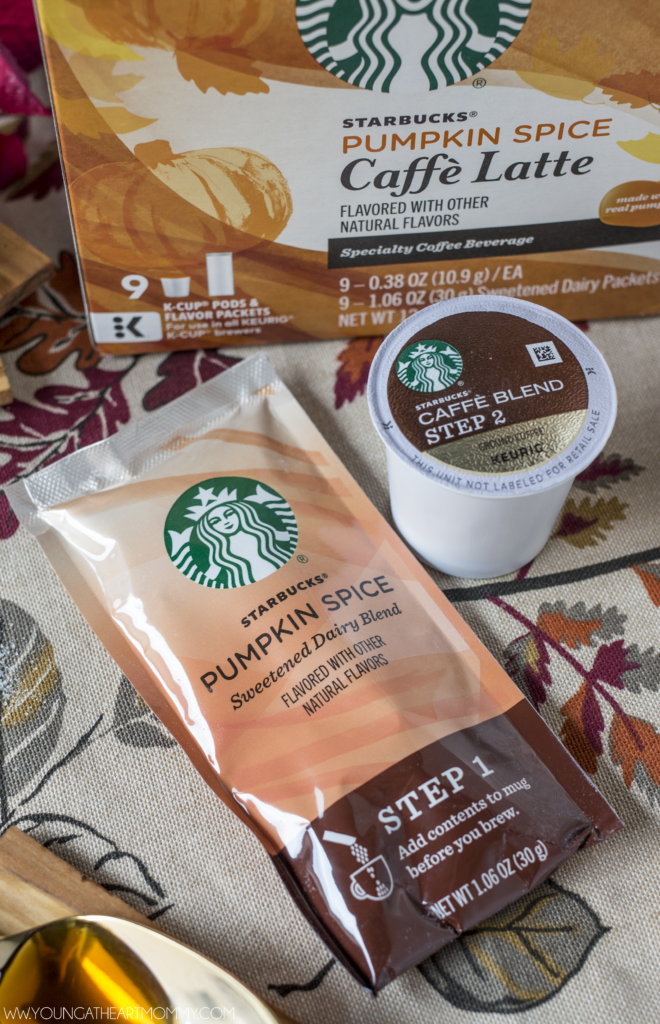 Enjoying your favorite Starbucks beverages at home is that easy. I don't know about you, but we go through A LOT of coffee on a weekly basis. When I'm running low I head to Walmart to re-stock my beloved pod stash. They have a huge variety at great prices. You can also savor fall flavors and 75 Stars when you buy (3) qualifying Starbucks products at Walmart. Such a deal! Find out more about this Starbucks Reward Offer. Also, take a short quiz to get your own personalized flavor recommendations if you're looking to try something new this time of year.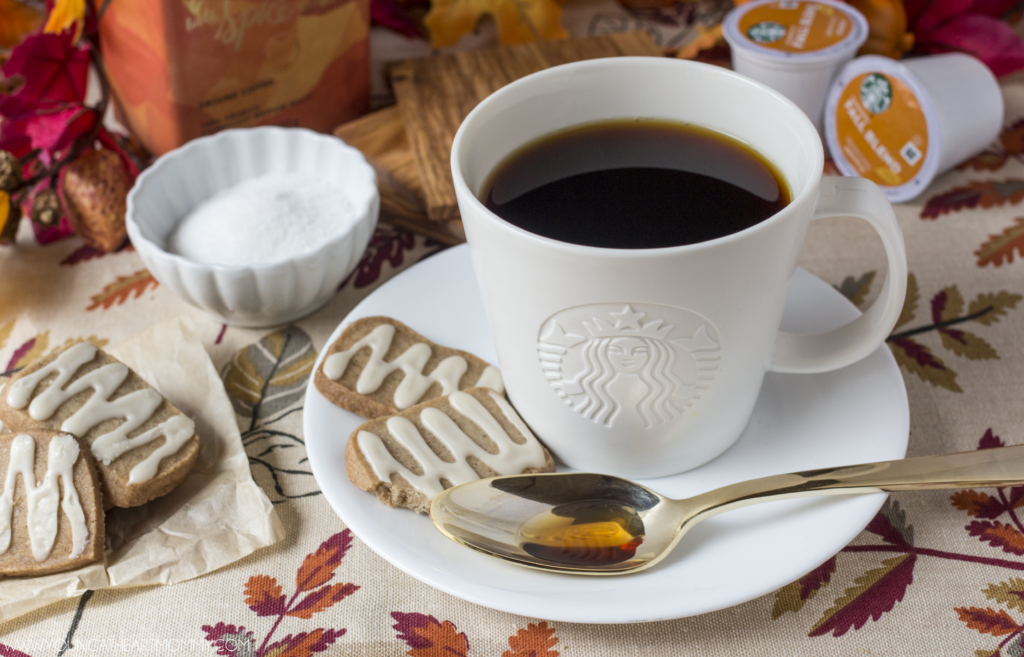 What's your favorite fall beverage?
Save
Save
Save
Save
Save
Save
Save
Save
Save
Save
Save
Save
Save
Save
Save
Save
Save
Save
Save
Save
Save