This post is sponsored by Vocalpoint and Dick's Sporting Goods. All opinions are my own.
Preparing your child for a new school year doesn't have to be overwhelming. Before you venture out for back to school shoe shopping, take note of these six tips. Shop smart this year!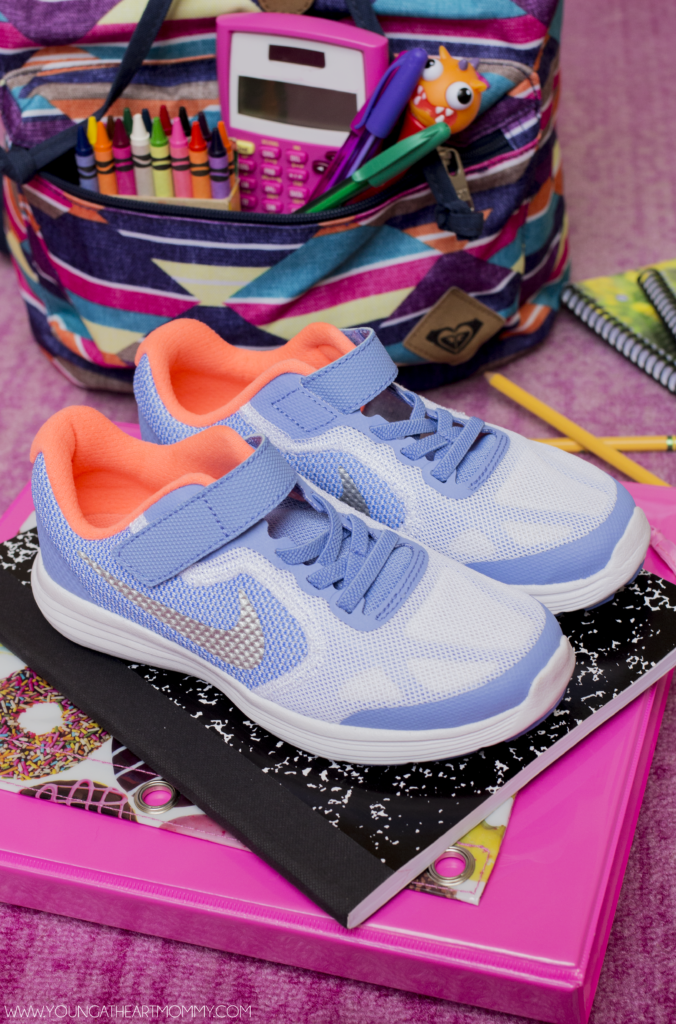 Did you know that next to Black Friday, back to school is the second biggest shopping day of the year? It's also one of the most stressful seasons to shop because the parking lots are packed, lines are out the door, and most of the time we end up spending more than we planned to. As our children grow, so do their supply lists and needs. Let's face it, it's an exciting time for them but most of us parents are pulling our hair out by the time we reach the checkout counter. From pencils to notebooks, uniforms to shoes, and all the in betweens- I am utterly exhausted when I get home from.
This year I took a different approach to back to school shopping. Early in the summer, before the sales begun, I got the supplies out of the way. By doing so, I spaced out my spending and didn't feel the burn when it came time to buy clothing. Toodie is still in uniforms so it isn't hard to find the traditional khakis and solid colored polo t-shirts which are pretty much everywhere this time of year. Shoes on the other hand, are a completely different story. With so many styles, brands, and designs – she always insists on being a part of the selection process. This is why we made a special trip to Dick's Sporting Goods last weekend. They have a TON of stylish sneakers for her age group.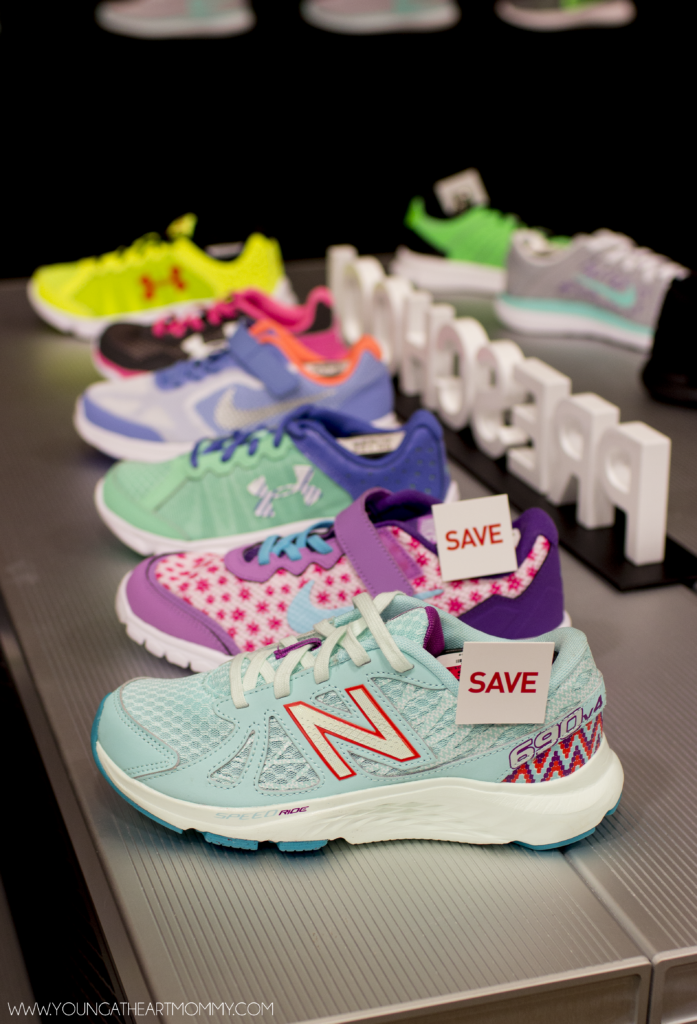 If you still have back to school sneaker shopping to do too, I have six helpful tips for all parents to reference before walking out the door to tackle the task.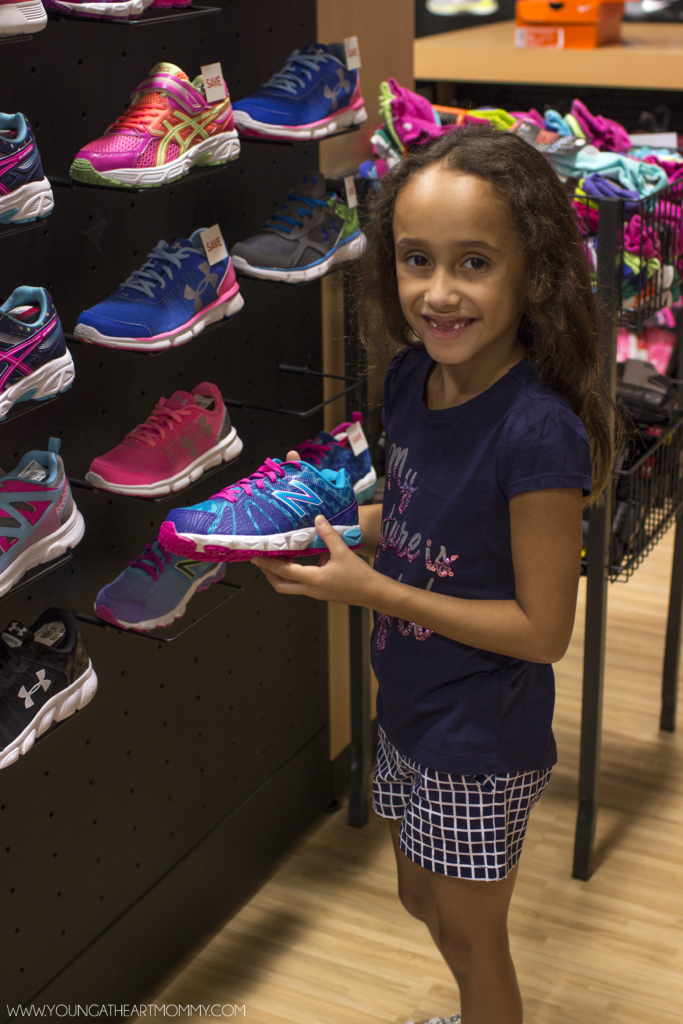 BRING YOUR KIDDO WITH YOU

While it may be more convenient, avoid purchasing shoes online. Take your child to the store and give them the opportunity to try them on in person. Since every shoe fits differently, it's hard to determine which your child will find comfortable. Also, allowing them to be a part of the process will promote healthy foot habits for the future.

OUT WITH THE OLD, IN WITH THE NEW
Before you take your kiddo to get a new pair of kicks, clean out the shoes they already have. Toss the sneakers that are too small and donate those that are gently used. If they have a pair or two that still fit, give me them a good bath in the washing machine. They won't be perfect but you can use this pair for sports, playing outside, or school events like Field Day. Never let a good pair of sneakers go to waste!

SIZE COUNTS

Children grow like weeds, sometimes even faster. Their shoe size is constantly changing which is why it's important to have both of their feet properly measured to ensure you are purchasing the best fit. Don't count on them "breaking in" a new pair and get something that is comfortable in the moment. Their heels should not slip out when they walk and their little toes should not be jammed in the front! Even if they absolutely the way they look, focus on support and comfort rather than style.
TRY, TRY AGAIN

No two shoes are alike. Each type of sneaker has a different feel to it, even if it's produced by the same brand. Encourage your child to choose multiple styles within your budget and try them on. Have them walk around to get a good feel of how they wear. If they don't like something, move on.
BRING YOUR OWN SOCKS

Have your child wear the right kind of socks or pack a pair in your bag before you head out the door. Most retailers have those thin disposable socks that you can use but realistically, they aren't much help. Unless you have a kiddo that's wearing stockings with their sneakers, it's best to try them on with a good ol' padded sock.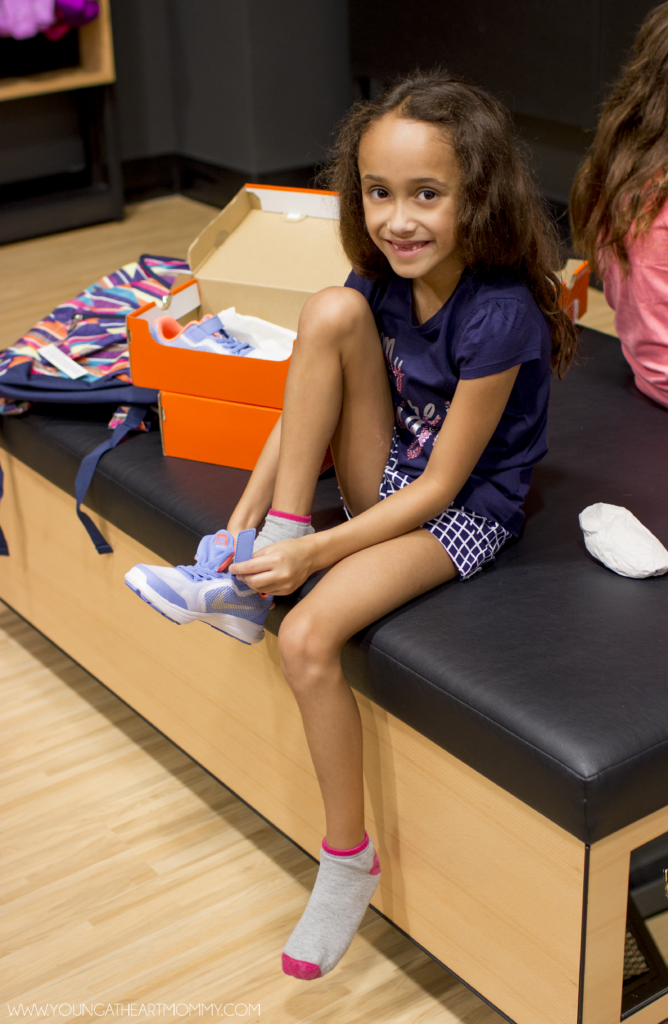 Not only does Dick's Sporting Goods have a variety of brands to choose from, they also have great deals for the mom on a budget. Many of the sneakers were on sale and that granted Toodie free range to choose whatever she liked. They also sell other back to school necessities like backpacks, lunchboxes, water bottles, sports equipment, athletic apparel, and even snacks.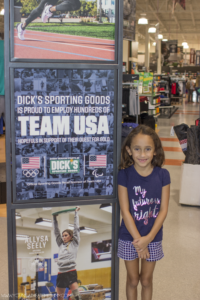 Do you still have back to school shopping to get done? Enter below to win one of FIVE $50 Gift Cards to Dick's Sporting Goods!
Save
Save
Save
Save
Save
Save
Save
Save
Save