This #LoveYourBread post is sponsored on behalf of Arnold® Healthfull® Bread. However, all opinions are my own.
Start your morning off with a delicious breakfast sandwich layered with bacon, guacamole, cheese, and a perfectly fried egg. This medley of flavors is worth waking up for!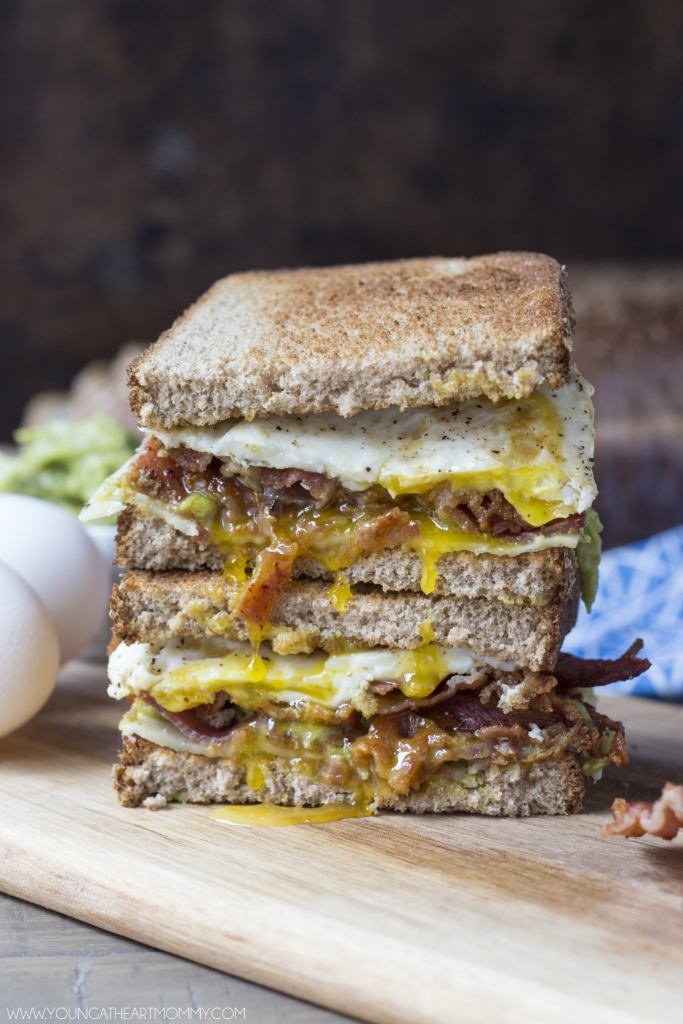 Summer may be here but that doesn't mean sandwich production has come to a halt in our home. In fact, I think I'm making even more sandwiches than I did when school was in session! Whether it's breakfast, lunch, or dinner – you can never go wrong with your choice of ingredients slapped between two pieces of bread. There is nothing better than a good ol' sammie to start your day and this easy recipe has been my go-to in the morning. Loaded up with bacon, cheese, guacamole, and a fried egg – it has everything there is to love about breakfast.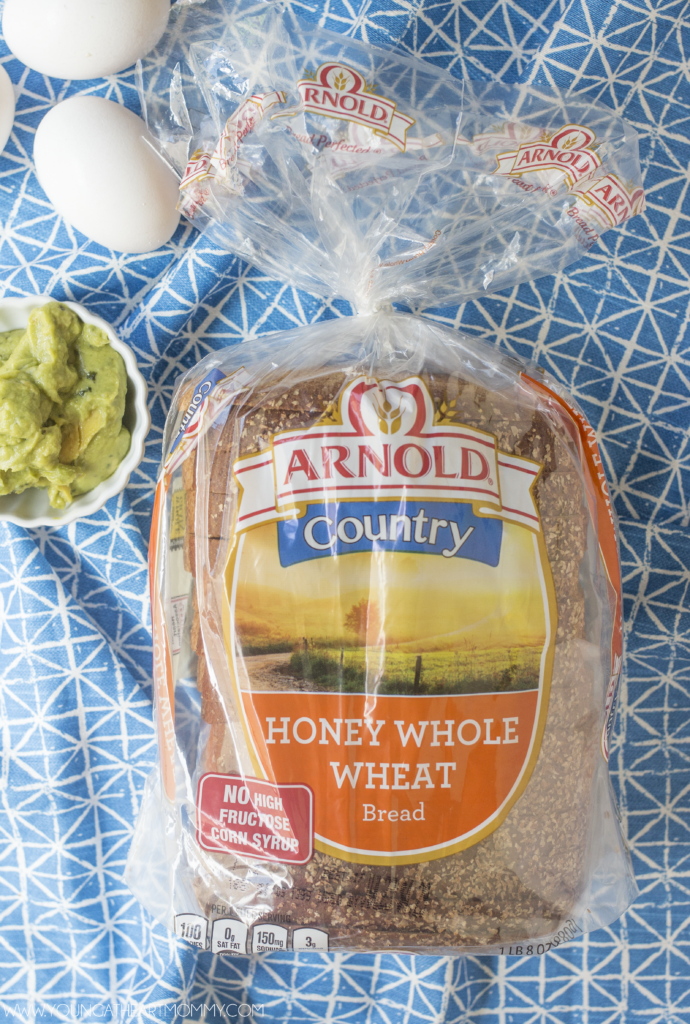 Before diving in to create the ultimate sandwich, you'll need the perfect bread to hold all of those yummy layers together. Made with whole grains, Arnold® Whole Grains Bread offers just the right amount of flavorful goodness to make your creation even more delicious! While they offer several varieties, the 100% whole wheat bread is a good source of fiber and every slice adds hearty flavor to your sandwich. The better-for-you ingredients are free from high fructose corn syrup, artificial colors, or preservatives. Now you can feel good about making sandwiches for your family!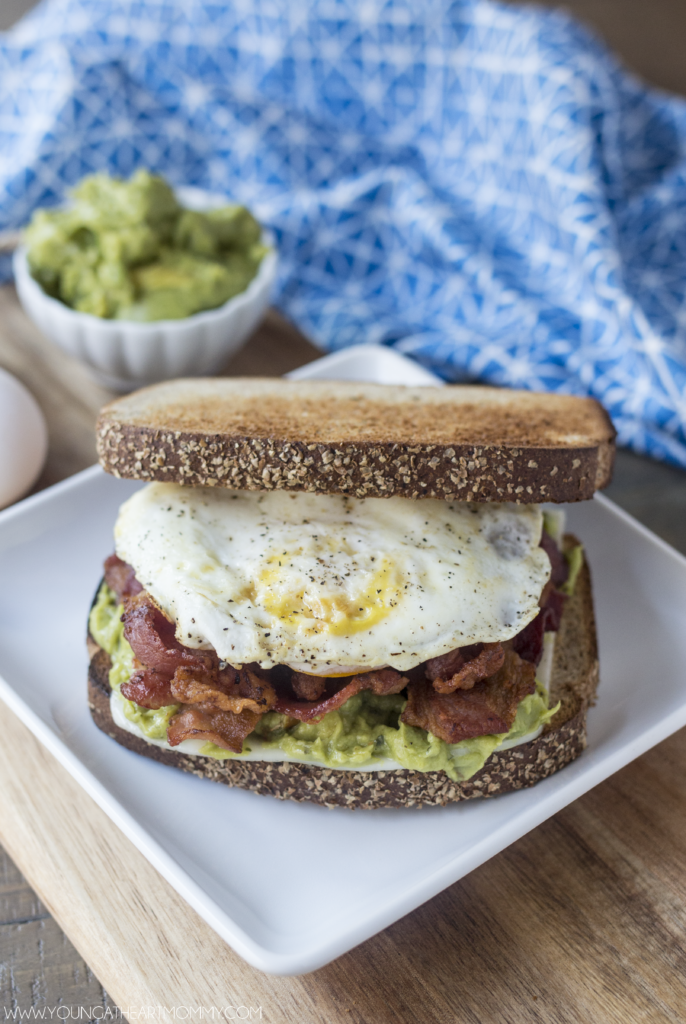 Ingredients:
2 slices of Arnold® Country Honey Whole Wheat Bread


3-4 pieces of cooked bacon

1 egg

1 slice of Havarti cheese


guacamole or smashed avocado slices



salt & pepper

Directions:
In a medium pan, fry your egg. Season it lightly with a dash of salt and pepper. Toast the two slices of bread to your liking. On one piece, add a slice of cheese. Then spread a generous layer of guacamole or smash a few slices of avocado. Top with pieces of crispy bacon and your egg. You can even add a slide of tomato and lettuce to turn this into a BLT breakfast sammie! YUM.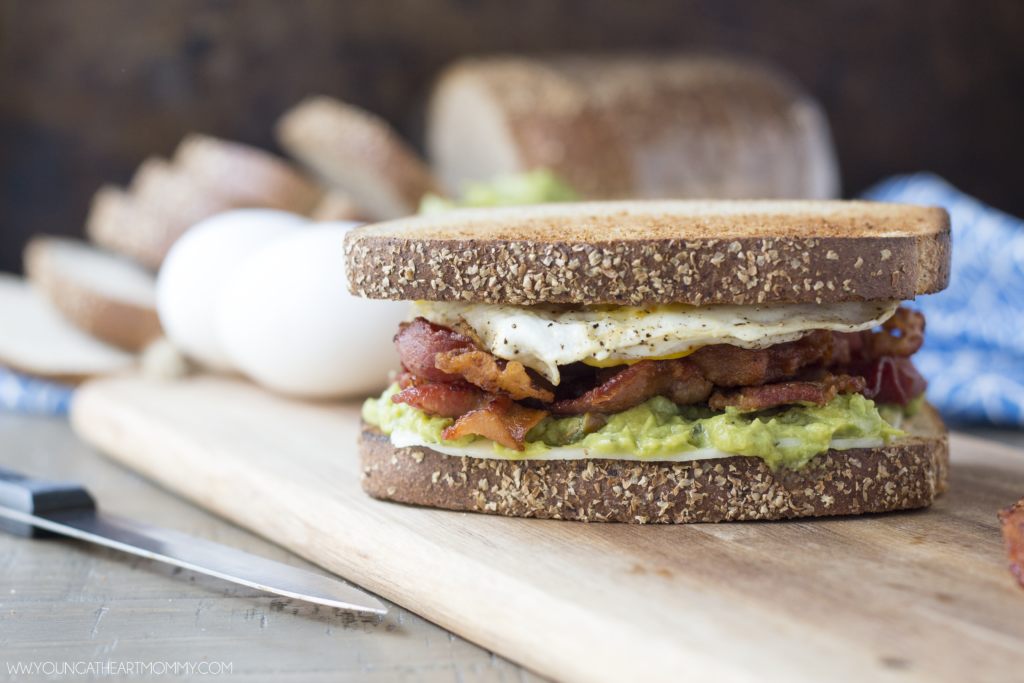 Arnold® Bread wants to hear what healthful ingredients you'll use to make the perfect sandwich with their whole grain bread! They're hosting the"2016 America's Better Sandwich" Contest. To enter, submit your favorite sammie recipe for the opportunity to win a grand prize of $25,000. Now, that's a lot of dough! Additionally, the sandwich in each of the five categories with the highest overall score will receive a $5,000 Category Prize.

Making sure no grain gets left behind, this year, Arnold® Bread will donate one (1) loaf of bread to Feeding America for each entry and or vote submitted, with a minimum of 75,000 and up to 100,000 loaves donated!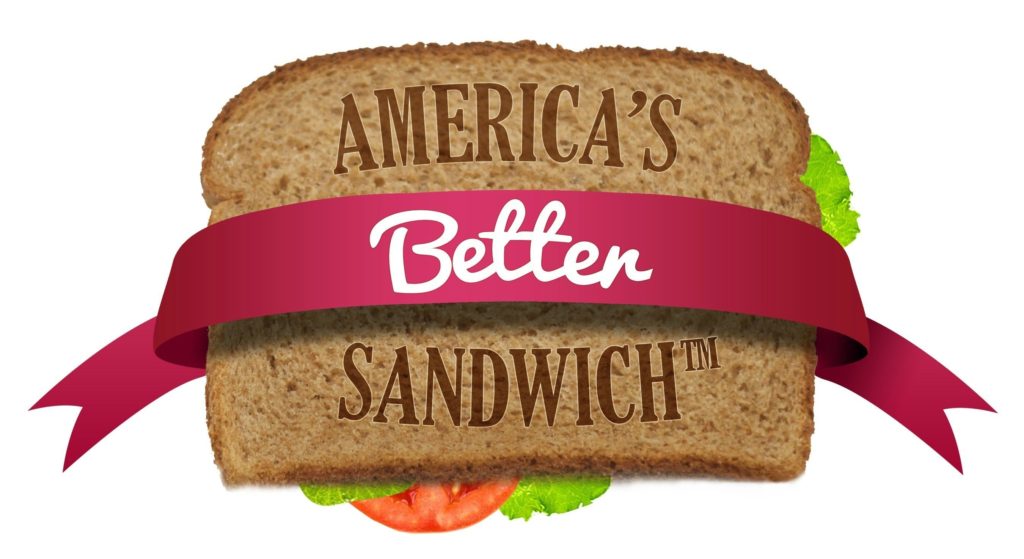 Ready to get started on your recipe? Enter below to win the following:
$25 Visa Gift Card

Six coupons, each valid for $5.00 off the purchase of any Arnold® Whole Grain Sliced Bread of choice

Six coupons, each valid for $4.00 off the purchase of any Arnold® Sandwich Thins® Rolls of choice
Save
Save
Save