This blog post is brought to you by
VTech and The Motherhood. All opinions are my own. #GrowWithVTech

Getting your child to sleep in their own room is no easy task but these 5 tips are sure to help.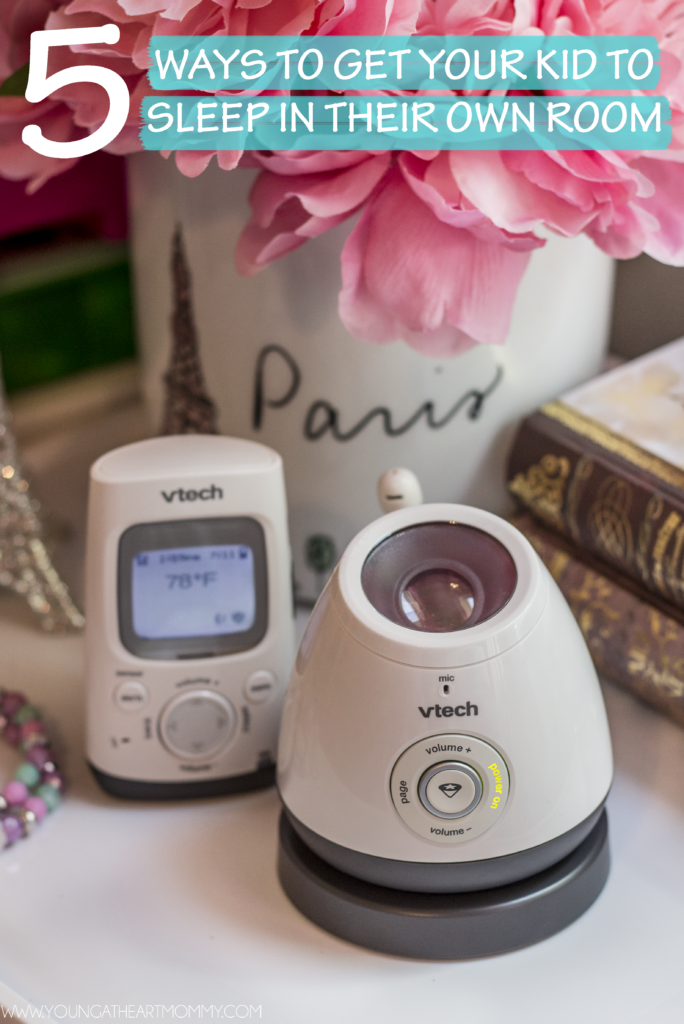 When Toodie was born I created a monster. No, not the literal kind. She was far from any fur covered creature with multiple eyeballs and long teeth hidden behind a snarling smile. In fact, she entered the world with big brown eyes and the sweetest little face I couldn't help but smother with kisses. It was love at first sight and we instantly shared an unbreakable bond. At the time, I was fortunate enough to be able to leave my full-time job and become a stay at home mom. Being a new parent, I had the natural desire to protect and comfort her at all times. This led to endless hours of cuddles, bonding, over-reacting to the smallest of things, sanitizing absolutely every inch of our home, and the black hole known as "co-sleeping."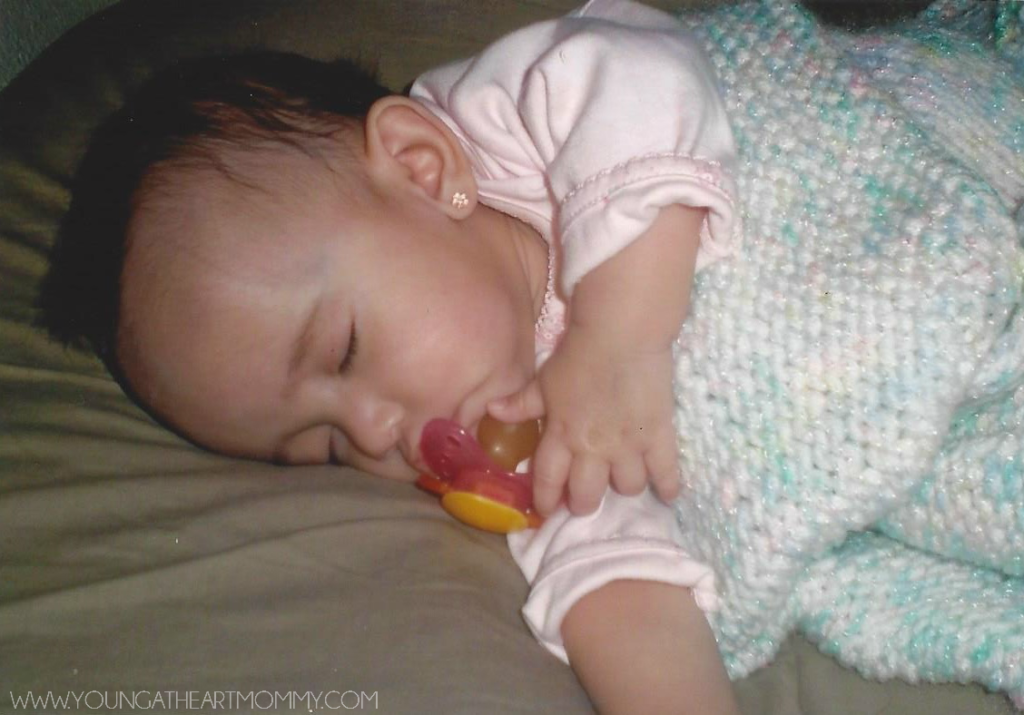 Sure, co-sleeping started off great. It was actually easier for me to get a good night's rest with Toodie close to me rather than in her room down the hall. Then as the years went by, the bed became smaller and smaller. She became dependent on me and I, dependent on her. Even when I attempted to break the cycle and get her to sleep in the pristine crib that was never used, I caved in. Six years later and that mini monster has quickly evolved into a sleep savage. Each night it was like falling asleep in a vending machine full of stuffed animals, minus the claw. With a bony knee piercing my back and the snores equivalent to an old man, sleep wasn't as serene as it should have been. It's really no wonder why I was always struggling to stay awake during the day.

Last summer I made it my mission to get Toodie sleeping in her own room. It wasn't easy but along the way I learned a few effective tips and tricks that helped immensely. I'm sure you'll find them helpful to!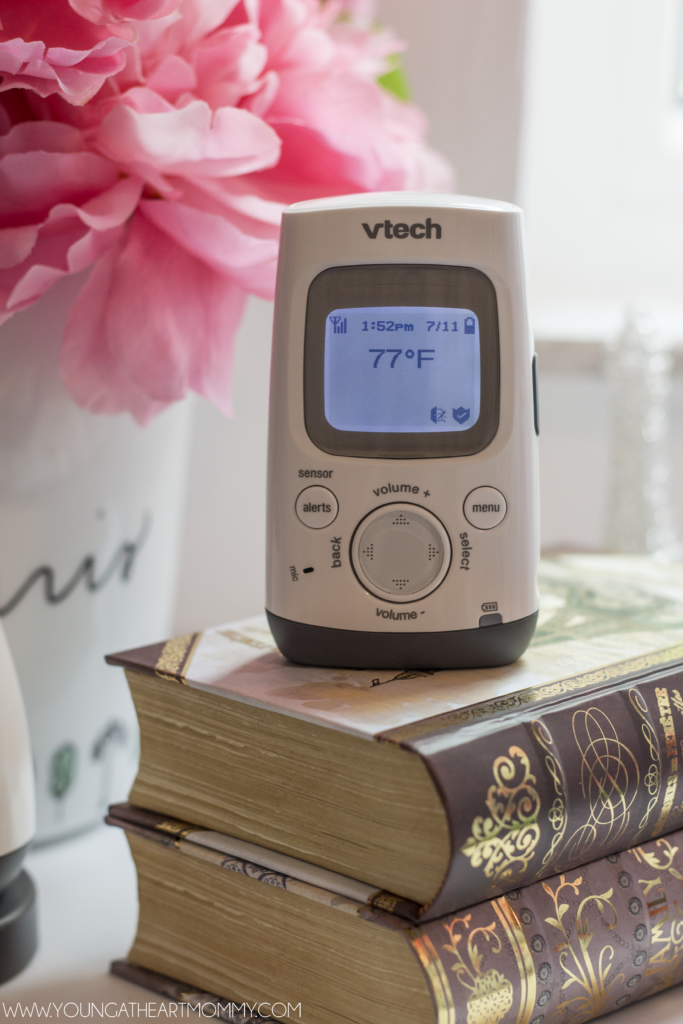 COMMUNICATE FROM A DISTANCE

Be prepared for multiple interruptions during the night. Your kiddo is going to want to use the bathroom, get a drink of water, check their closet for monsters, and call out for you until the neighbors can hear. Before you dart out of the room with one eye open, answer every whim from a distance. You don't even have to leave the comfort of your bed. The VTech Safe&Sound DM271-110 Digital Audio Baby Monitor with Open/Closed & Motion Sensors features a two-way talk back intercom that allows you to communicate with your child from up to 1,000 feet in range. The connection is safe and secure so it's not necessary to worry about anyone else crossing your frequency. They will here you and only you!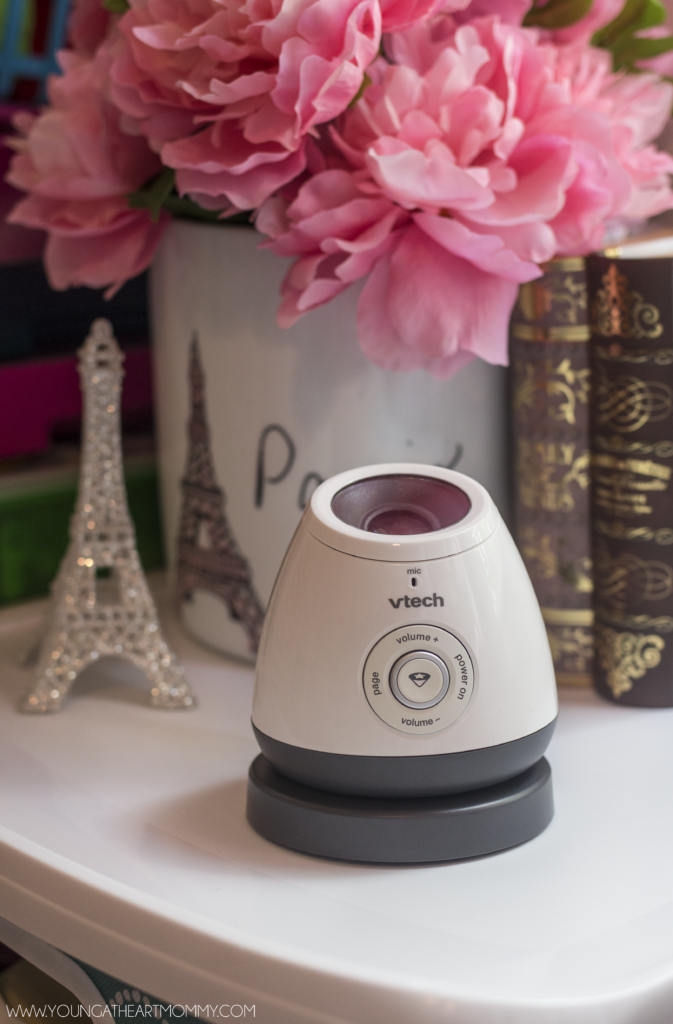 VTech understands that parents have unique needs and their monitors are not only utilized by those with infants. The VTech Digital Audio Monitor is versatile and equipped with features that offer peace of mind for all ages, at all times. For those starting at an early age, the unit also doubles as a glow-on-ceiling night-light that projects the moon and stars. Some of the additional features include a back-lit display on the parent unit, temperature sensor, open/closed and motion sensors, 5-level sound indicator, and rechargeable battery.

CREATE A COZY SPACE

To help your child transition from your bed to their own, take out the juvenile furniture. This includes the pirate ship shaped toddler bed that is utterly adorable but realistically, it's not for a "big boy." Whether you choose to replace it with a twin or something more roomy, let them be a part of the process. Have them pick out new bedding and make their room cozy. Some may prefer a plethora of stuffed animals in their bed or a security blanket. Either way, create a space in which they feel safe and comfortable. Don't forget the night-light either!
BONDING BEFORE BEDTIME

Before your child goes to bed, take this time to bond and make them feel secure. If they are used to getting extra love and attention at night, it will be very hard for them to do without. Whether you read a story or share your favorite parts of the day, make sure it's in their room. You want them to get comfortable in their own space while creating a relaxing environment they can wind down in. When it's time to leave the room, assure them that you are just down the hall.
WAIT UNTIL THEY FALL ASLEEP

This one can get rough but it really works. It's going to take time for your child to fall asleep in their room and stay there. When first starting out, you'll find it's easier to fall asleep next to them and leave when they have drifted off into dreamland. They may wake up a few times to see if you're still there but eventually they will sleep through the entire night without any disturbances. Take each night at a time, moving yourself farther and farther away from your sleeping child. Night one, sleep next to them. Night two, sit on the edge of the bed. Night three, a chair in the corner of the room. Night four, stand outside of their doorway. You probably get the picture. It's a process and you must stick to it in order for it to actually work!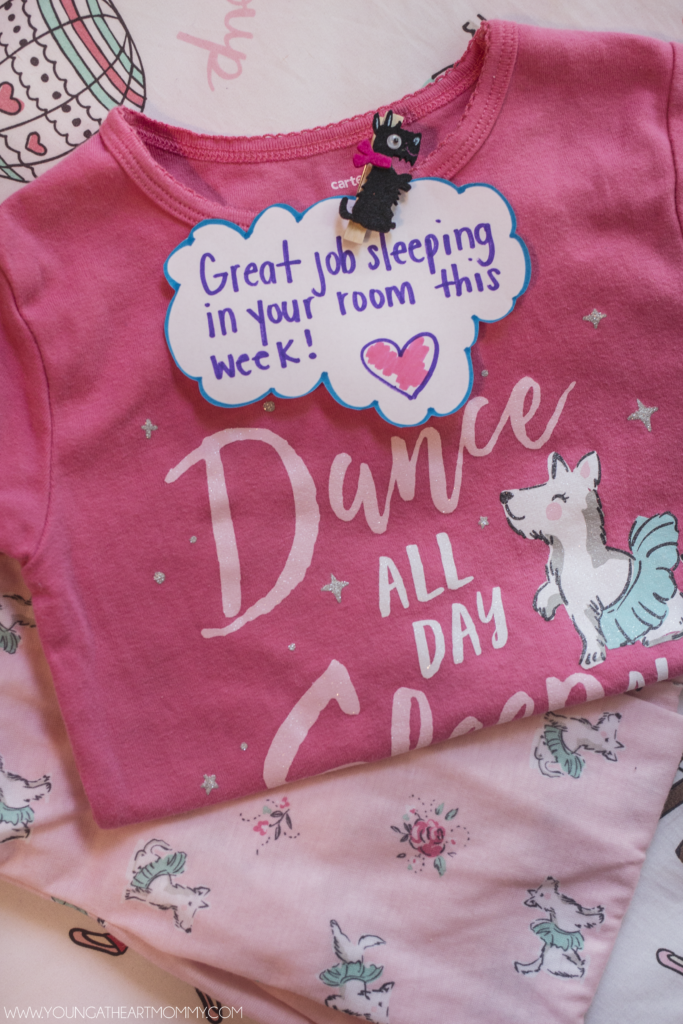 MORNING-AFTER ENCOURAGEMENT
The next morning, make sure to praise them- even if it's excessively. Don't be afraid to make a big deal about it. Children thrive on pleasing us and we need to remind them that we are over-the-top proud of all of their accomplishments, big or small. Reward them with a special breakfast or new pair of pajamas! In the beginning, it's easier to create a reward system in which your child feels they are working towards a goal. Just like a potty chart, little toys or special prizes can be encouraging. Stuffed animals, pajamas, and movies have been working great for us.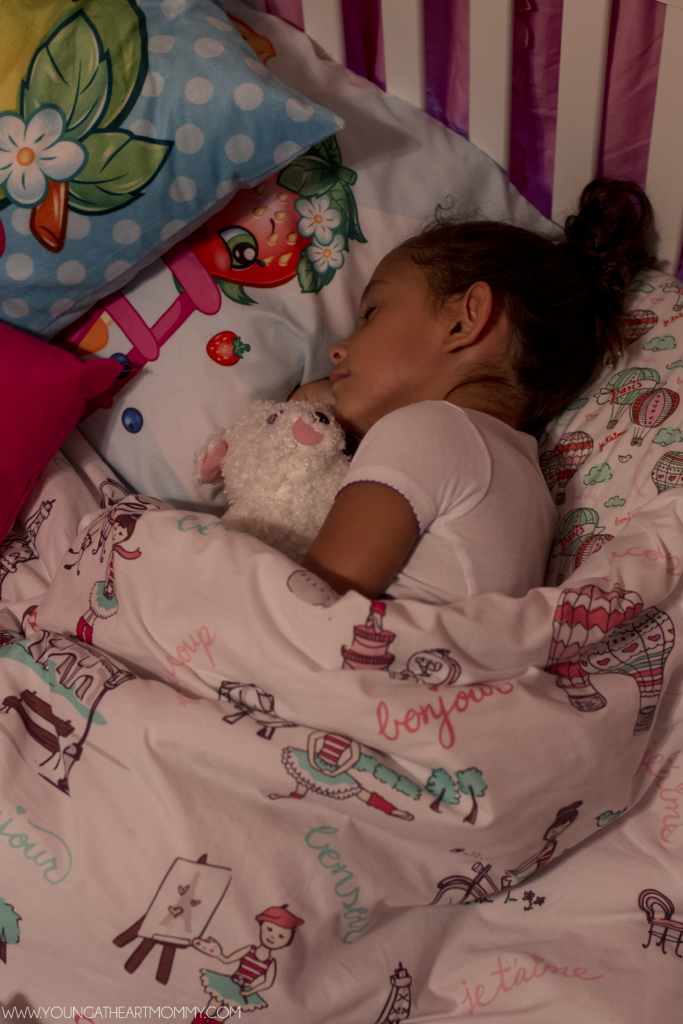 Well rested children are healthier, happier, and have an easier time focusing. This means, no matter how hard it is, keep them in their beds. If they creep into your room at 3 AM, make sure to walk them back to their rooms and tuck them back in. It may be easier said than done but these 5 tips can make a huge difference. Adjust them to fit your families needs and stay strong!

Save
Save
Save
Save
Save
Save
Save
Save
Save
Save
Save
Save
Save
Save
Save
Save
Save
Save
Save
Save
Save