This post for a Patriotic Flag Decor Frame made out of Skittles has been compensated by Collective Bias, Inc. and Skittles. All opinions are mine alone.
Incorporate Americana into your summer celebration with festive red, white, and blue decor. This patriotic flag frame made with fruity candy is the perfect gift for a special soldier or to dress up your own space this season.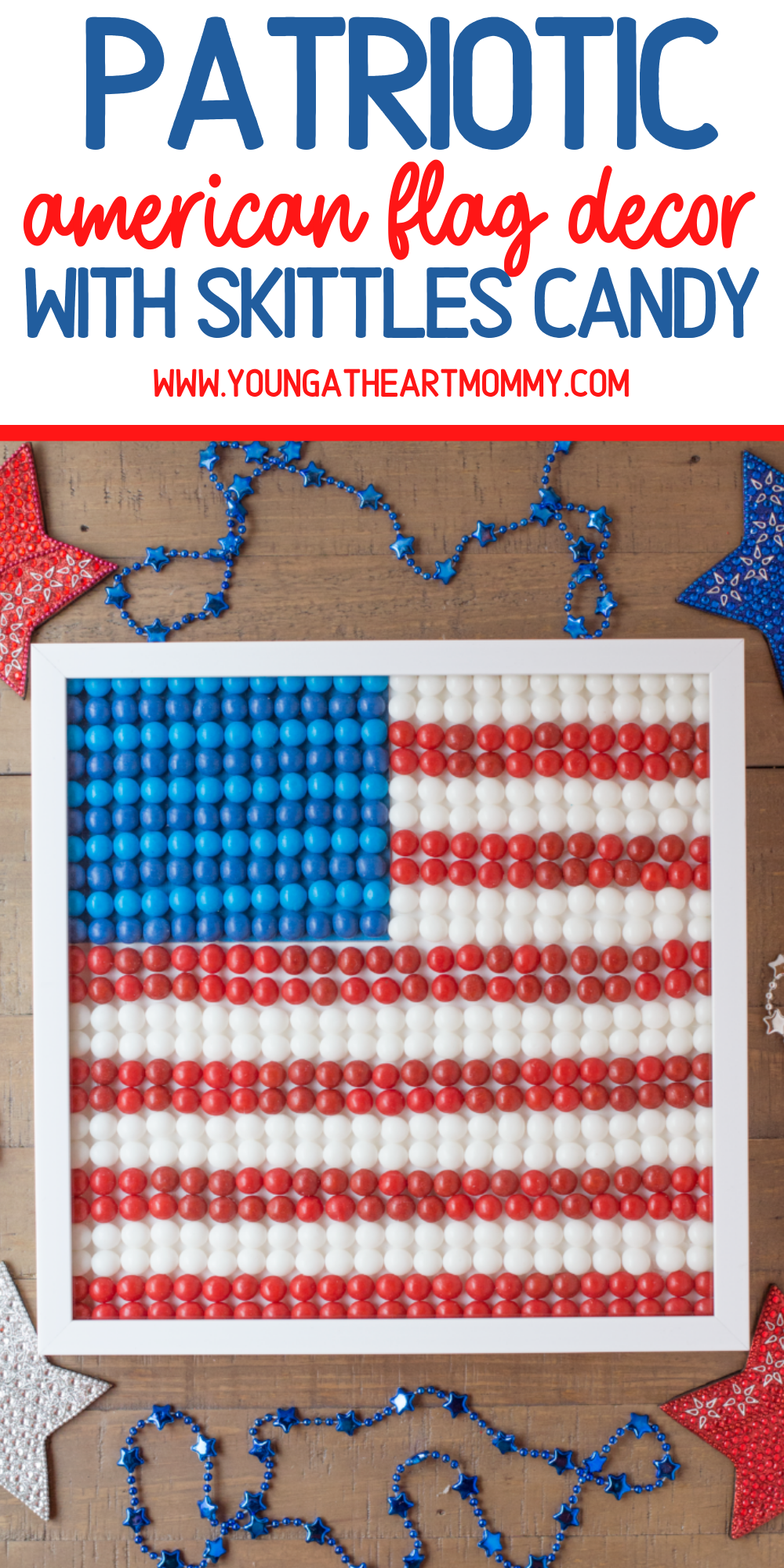 Summer is finally in sight! It's the last week of school and I am so ready to break free from the chains of adulting, well sort of. Who am I kidding? My responsibilities aren't going anywhere but it sure is fun to pretend that I am getting a vacation away from packing lunches, tedious homework, ironing uniforms, and enforcing an 8 pm bedtime routine that NEVER actually happens. Bring on the barbecues, bonfires, road trips, pool floats, fireworks, family time, and patriotic decor. I think that sums up a good ol' traditional American summer! Can you tell that I look forward to this time of year? It encompasses so many things I love and stirs up a lot of great memories from my childhood.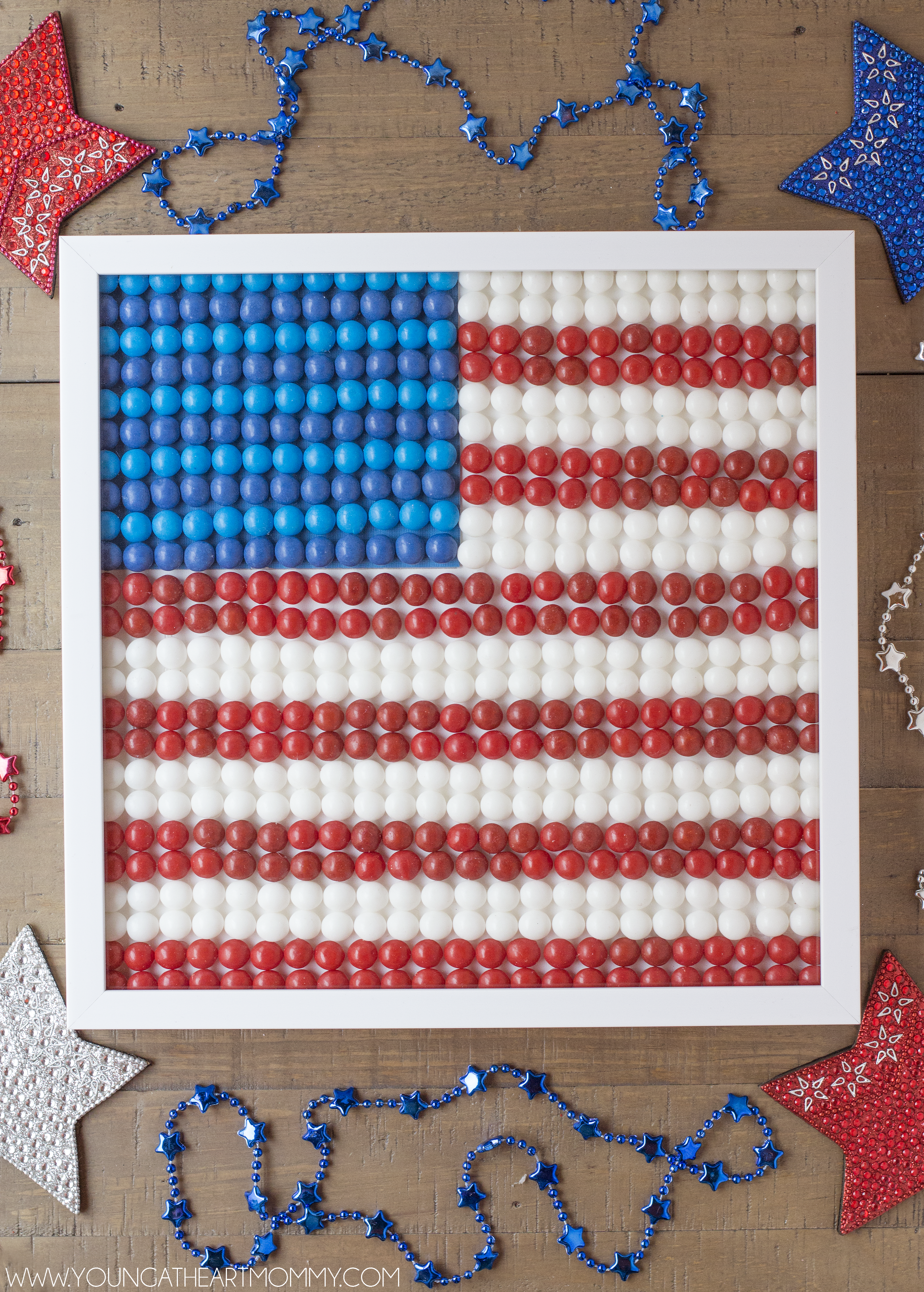 Growing up, the majority of my summer vacations were spent at my grandparent's vacation home in Grant, Florida. It was on a secluded island that you could only get to by boat and everyone had their own golf cart to get around in. Peacocks roamed freely, playing horseshoes was a sport, and firework shows on the water made the 4th of July unforgettable. We spent each day making lasting memories with friends and family. With July 4th just around the corner I decided to bring back those warm and fuzzy feelings by making a patriotic piece of art out of the Skittles America Mix. Nothing says summer like all things red, white, and blue! This patriotic flag frame has it ALL.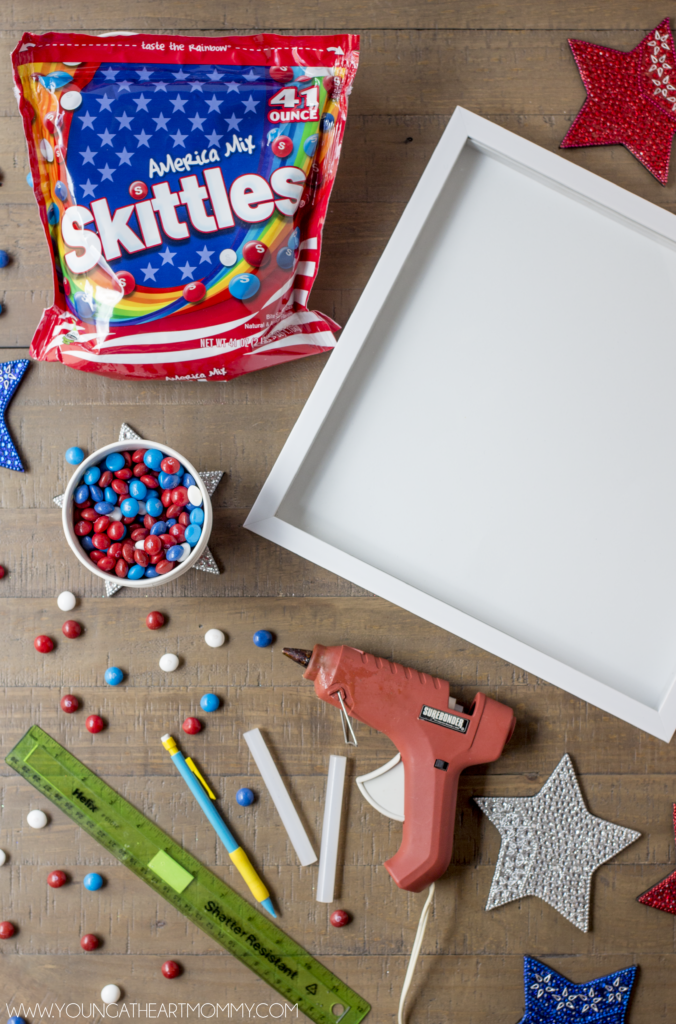 Supplies Needed:
41 oz. bag of Skittles American Mix (get them super fast on Amazon Prime)

12X12 frame or shadow box

12X12 sheet of white scrapbook paper

blue card stock or construction paper

hot glue gun

clear acrylic paint or mod podge

ruler ; pencil
Directions:
Begin by sorting your candy. The Skittles American Mix contains five patriotic colors so organizing them before you start will make the process much easier. There are two different shades of red (strawberry and raspberry) but for the sake of efficiency, keep them together when separating. They will be used to create your stripes later on and the two tones together make it pop!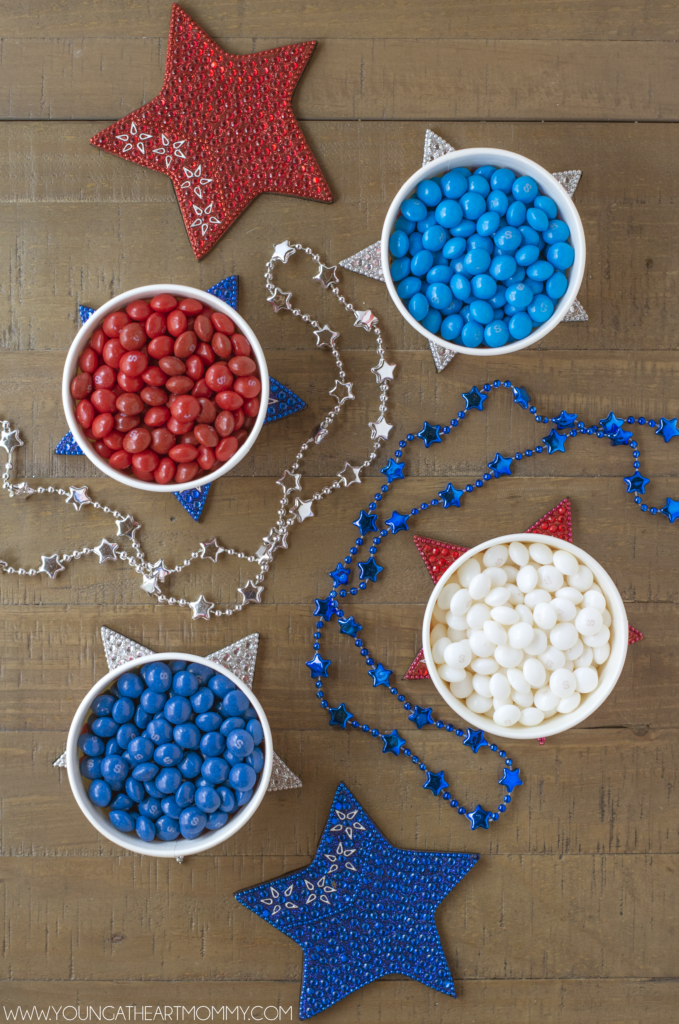 While your glue gun is warming up, line up your skittles on the edge of the paper to make sure you have enough room to fit your stripes. If you're using a 12X12 frame and your paper is the same size, I basically did the work for you! If not, this will tell you if your stripe colors should be single lines or doubled up. Since I had enough room, I decided to make them thicker and use two strands of color for each.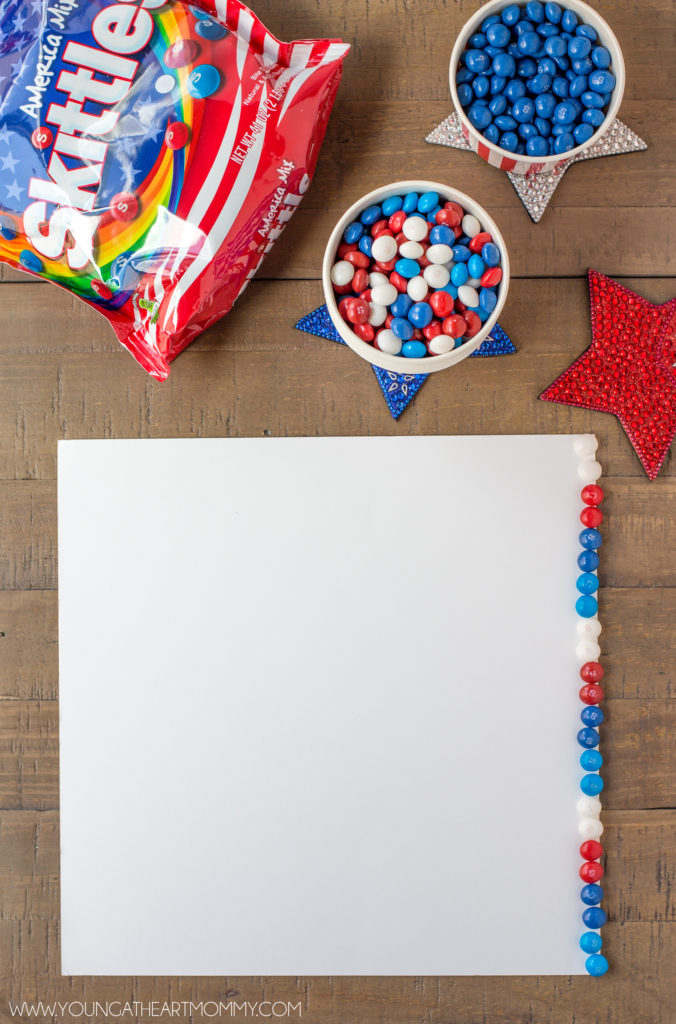 Cut a 6″ X 7″ square out of blue paper. This will be the corner of your flag. The blue color in the background will make the candy stand out.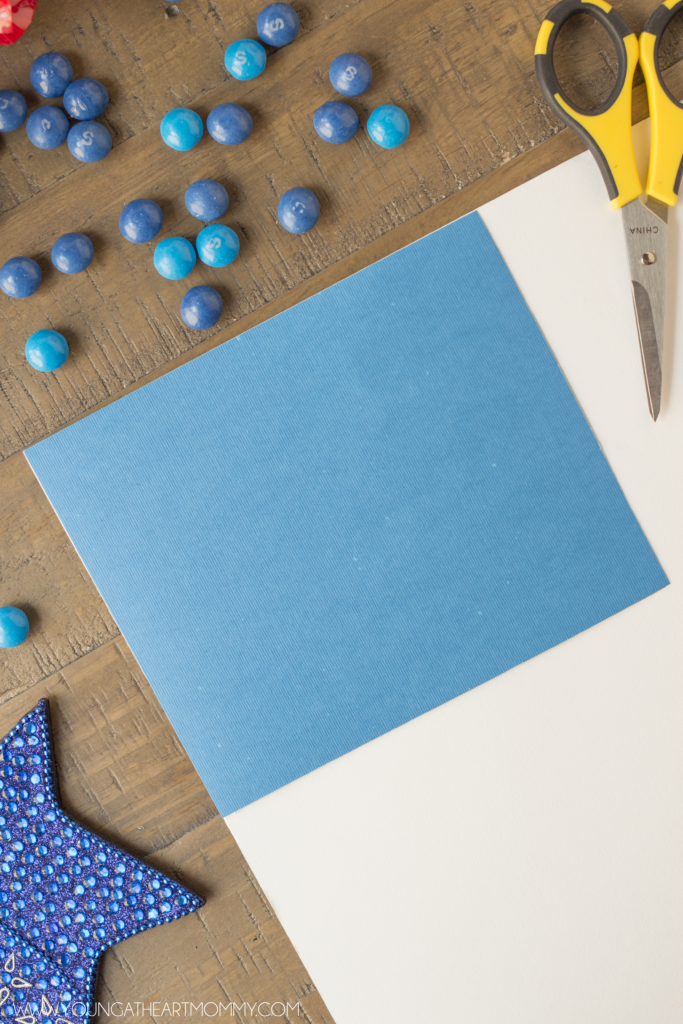 Use a hot glue gun to attach rows of blue skittles (wild berry and blackberry) onto the square. The design in which you choose is totally up to you, just make sure they're all blue!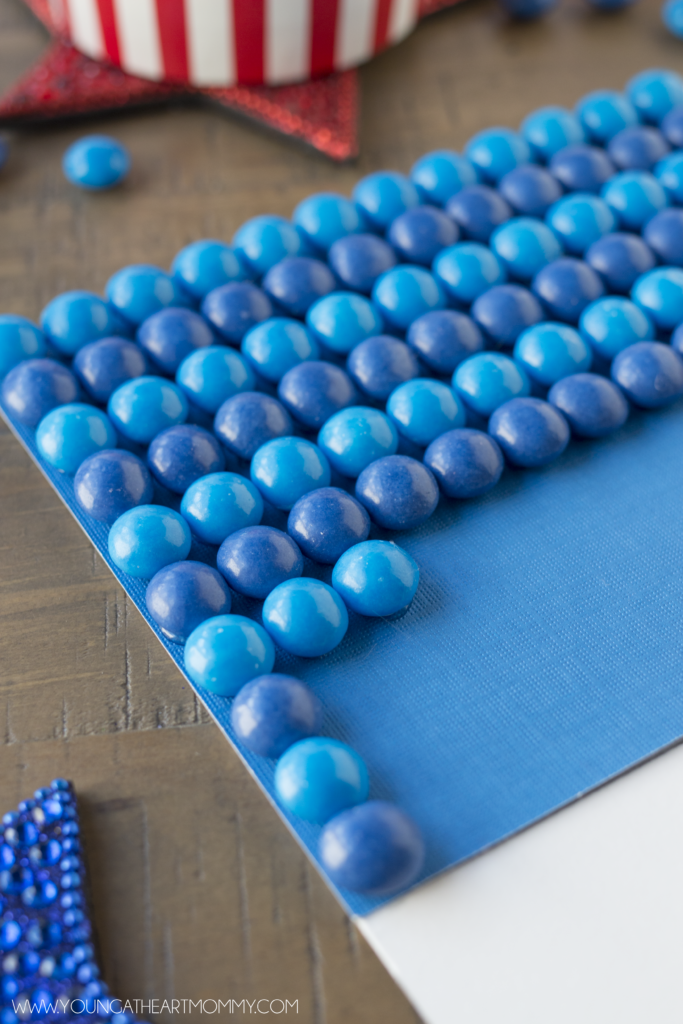 Continue the same process when forming the stripes of the flag using the white (yumberry) and both shades of red.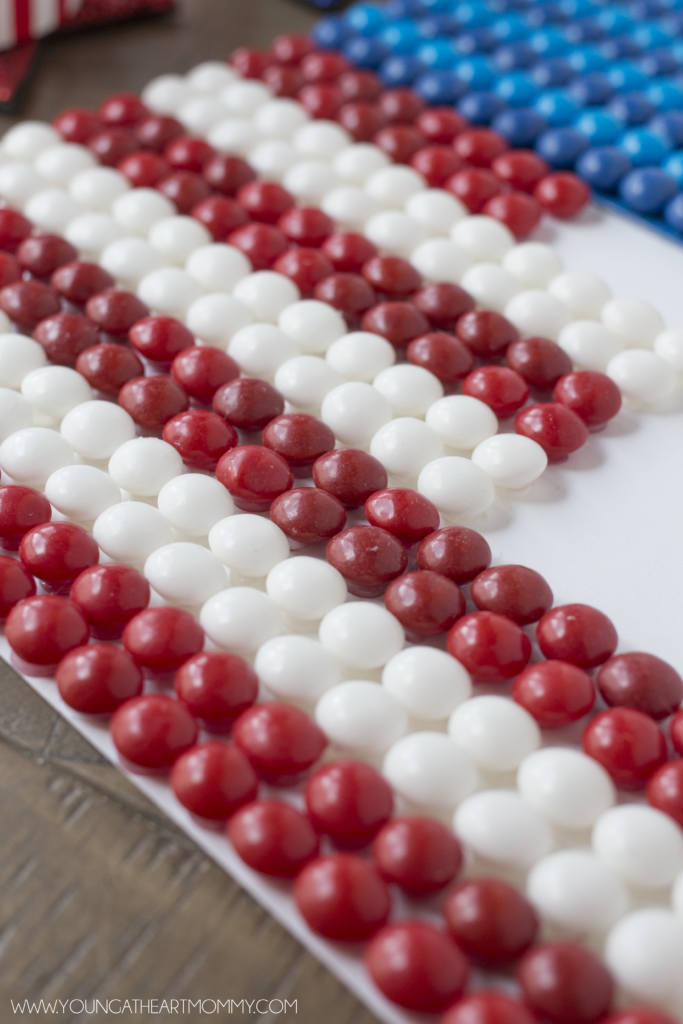 Once finished, spray the flag with a thin coat of clear acrylic paint or layer of mod podge to preserve. Then carefully place the candy encrusted paper into your frame and hang it up for the world to see!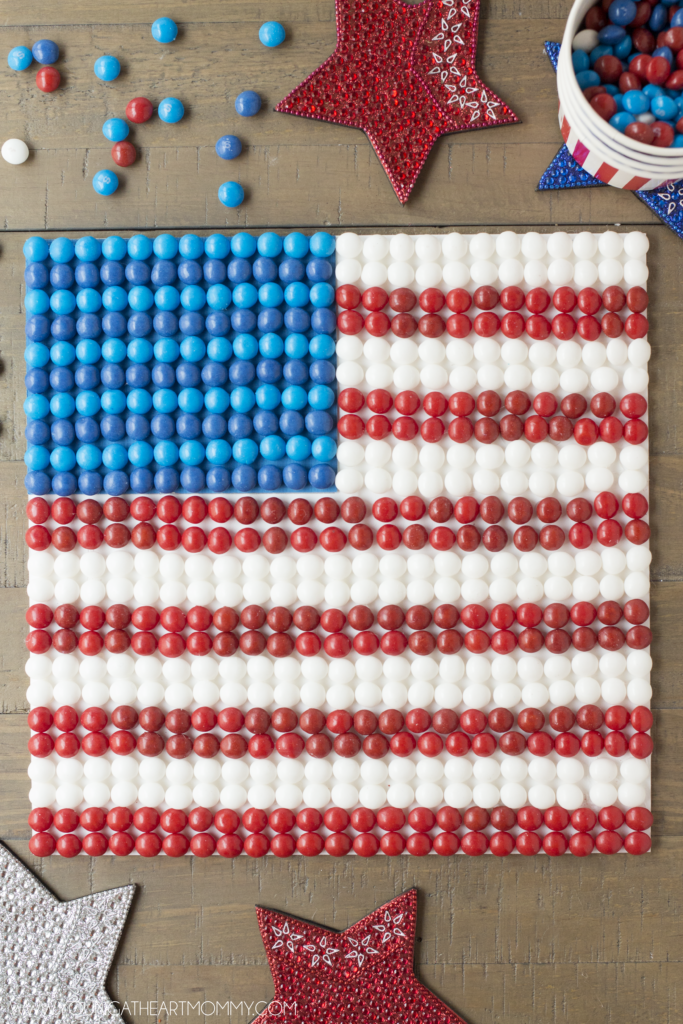 Ready to live in the land of the free and the home of the candy encrusted patriotic Flag frame? Well then grab yourself a big bag of limited edition Skittles America Mix from Amazon Prime. Your all American summer is about to get much sweeter!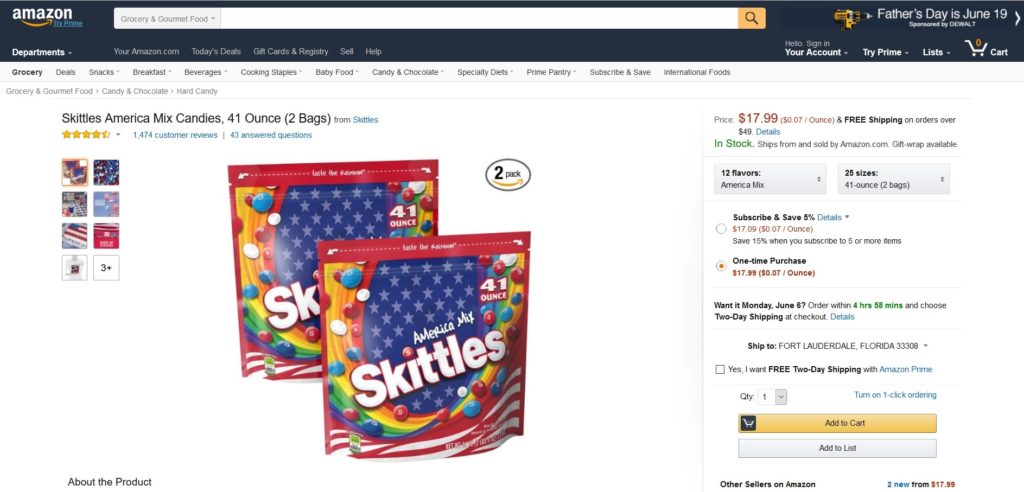 What kind of patriotic decor will you make with the Skittles American Mix? Grab some inspiration before creating your own masterpiece or recipe!