This post is part of a social shopper marketing insight campaign with Pollinate Media Group® , Universal Studios Home Entertainment and Pop Secret, but all my opinions are my own. #pmedia #Pop4LandB4time http://my-disclosur.es/OBsstV
This summer, create lasting memories with your children by starting new traditions that bring you closer together. Family movie night is my favorite way of doing so and these Marshmallow Popcorn Dinosaur Eggs were a huge hit last week while we watched The Land Before Time!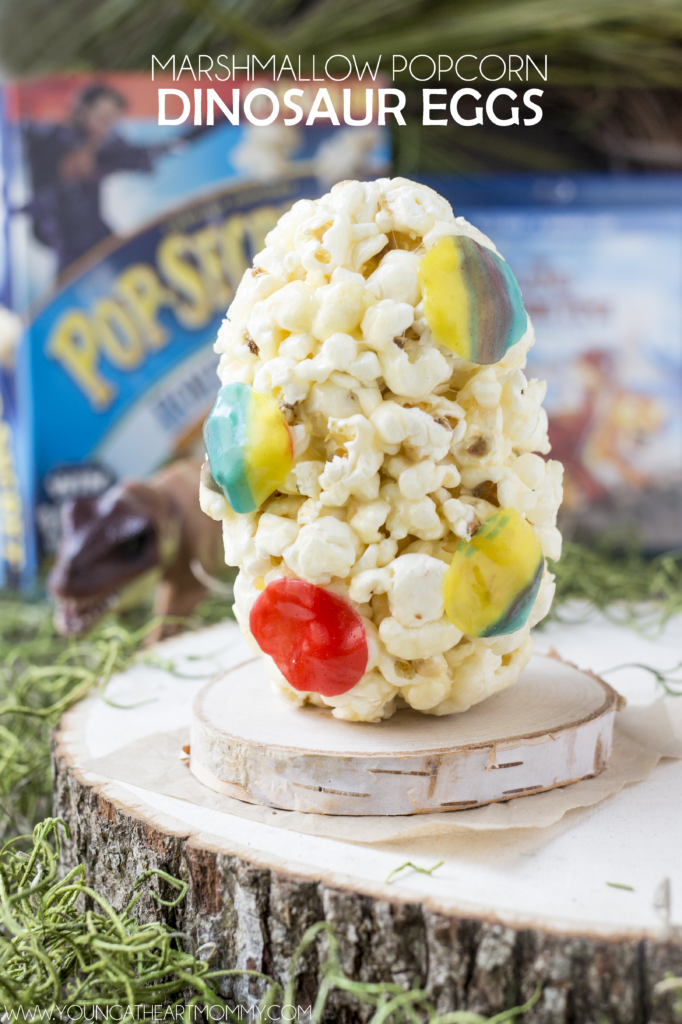 When school lets out and summer begins, it's almost instantaneously that my daughter begins asking for things to keep her busy. You do NOT want to experience a close encounter with a bored seven year old who is going to stir crazy! This year we really didn't make an official "summer bucket list" to follow along with but I still have a few things in mind to sweeten up our weekly routine. Even though Toodie is on a mini vacation for the next couple of months, I have a pretty busy schedule with school and work. Adamant about not going to camp, she was set on staying home this year and hanging out with mom instead. I promised her that despite my other responsibilities I would still make quality time readily available for snuggles, crafts, girl's day out, exploring, and our favorite- movie night.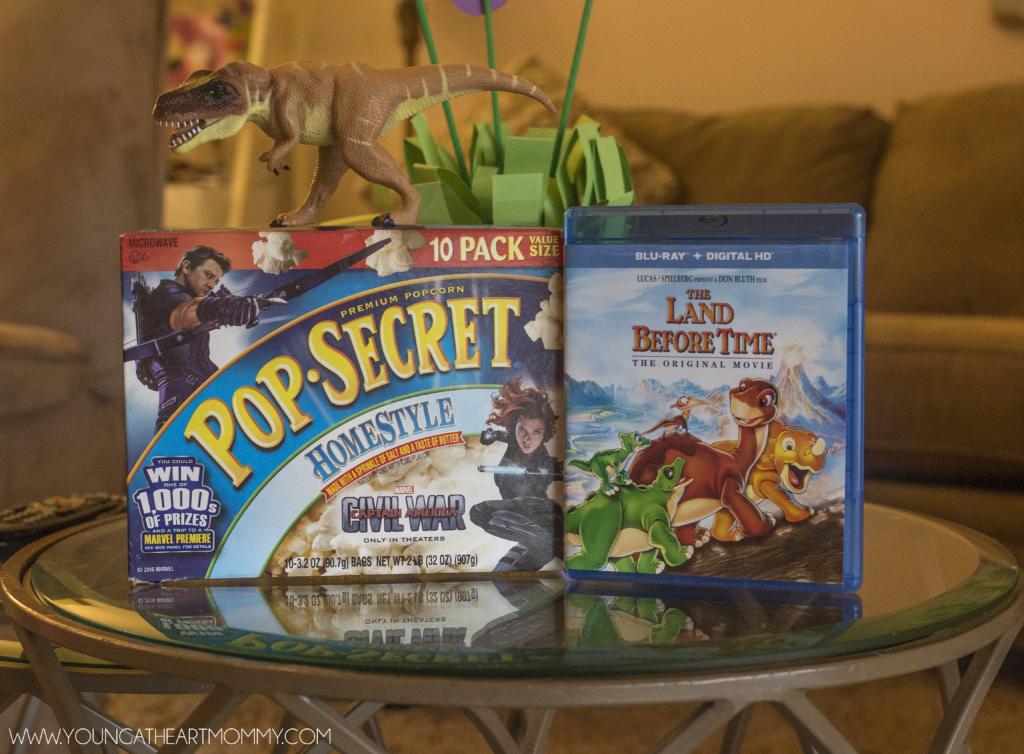 Movie night typically happens at least twice a month in our home but when summer arrives, it's more of a weekly occurrence. It's not only an affordable way to entertain the family but it's fun busting out the big blankets, pillows, and even forts for a watch party! With the elimination of homework and reading logs, we have a lot extra time to curl up on the couch for a feel good family film. Last weekend we watched one of my favorite childhood classics, The Land Before Time. Toodie has always had a fascination with dinosaurs and the prehistoric period so this was the perfect opportunity to introduce her to Littlefoot and his pals. But what's a movie night without a big bowl of buttery Pop Secret popcorn? Don't worry, we had plenty of that on hand and more to make Marshmallow Popcorn Dinosaur Eggs. Kid tested AND kid approved!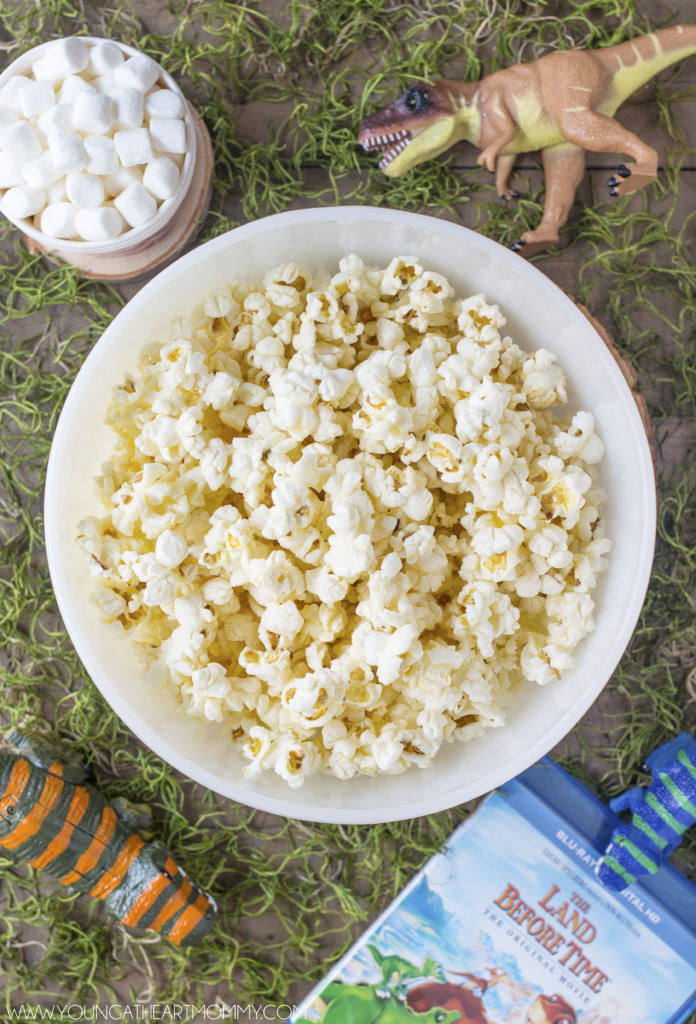 To make your own edible dinosaur eggs you will need to the following:
2 bags of Pop Secret HomeStyle Popcorn (makes 8 eggs)

1 stick of salted butter

3 cups of mini marshmallows

fruit flavored roll-up snacks or fruit leather

medium sized plastic Easter egg
Directions:
Pop your popcorn and be sure to pick out all of the kernels left behind. Transfer to a large mixing bowl.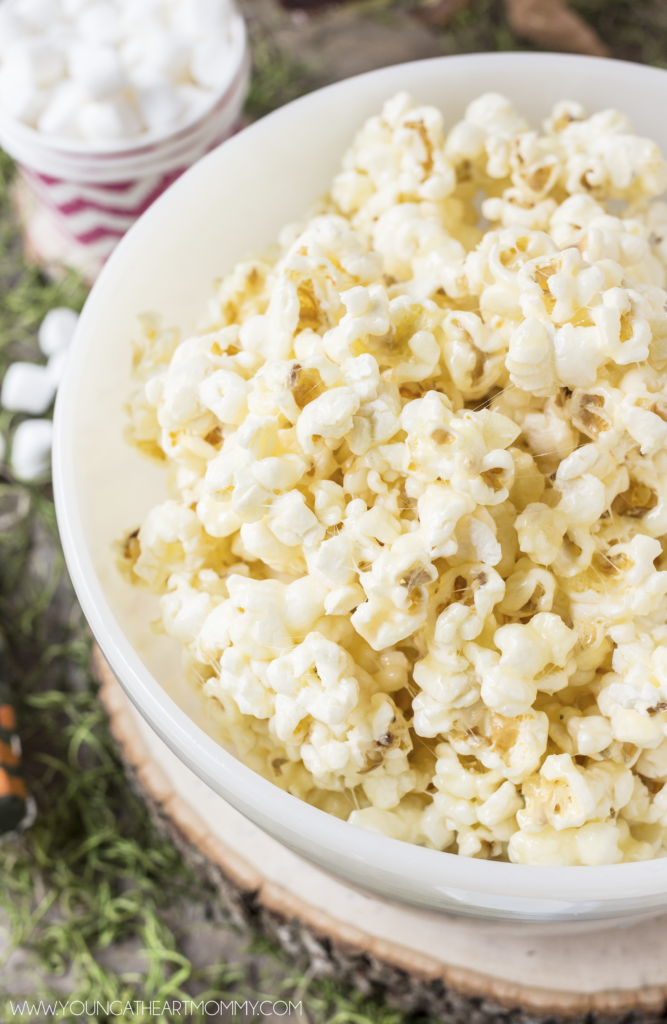 In a medium sauce pan melt butter over low heat. Add in marshmallows and stir until completely melted. Remove from heat and slowly pour over popcorn. Using a rubber spatula, fold the melted marshmallow mixture into the popcorn to ensure each piece is coated evenly.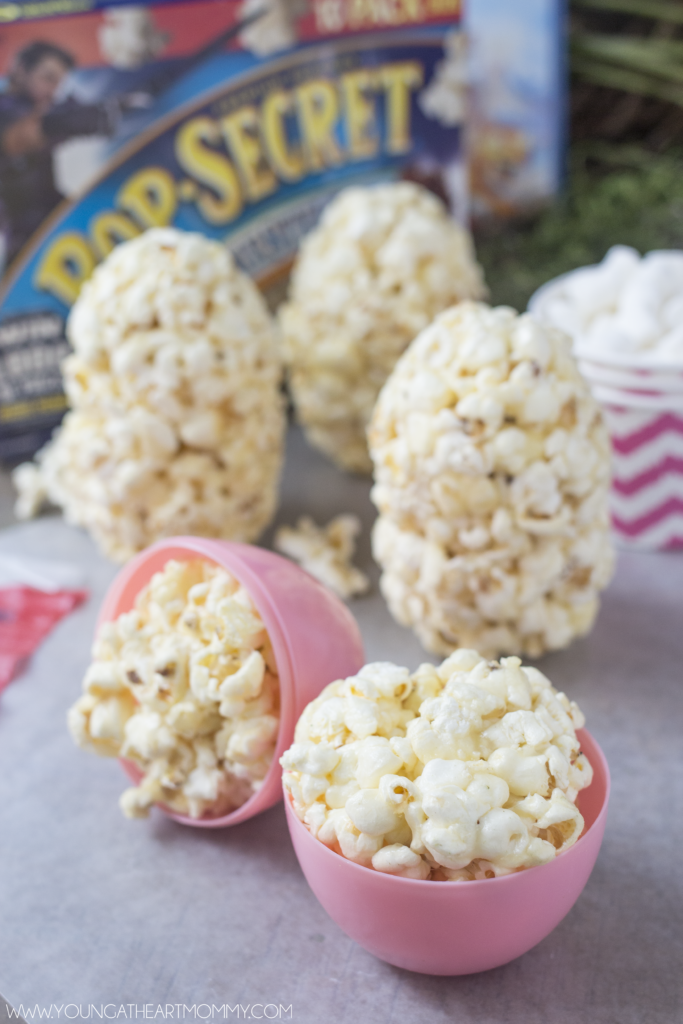 Once cooled off, transfer a generous amount of gooey popcorn to each end of the plastic egg. Press it in carefully to ensure it creates a rounded shape on the ends. Once packed, connect both ends so they stick together. Pull the eggs out and place them on wax paper while you create the spots.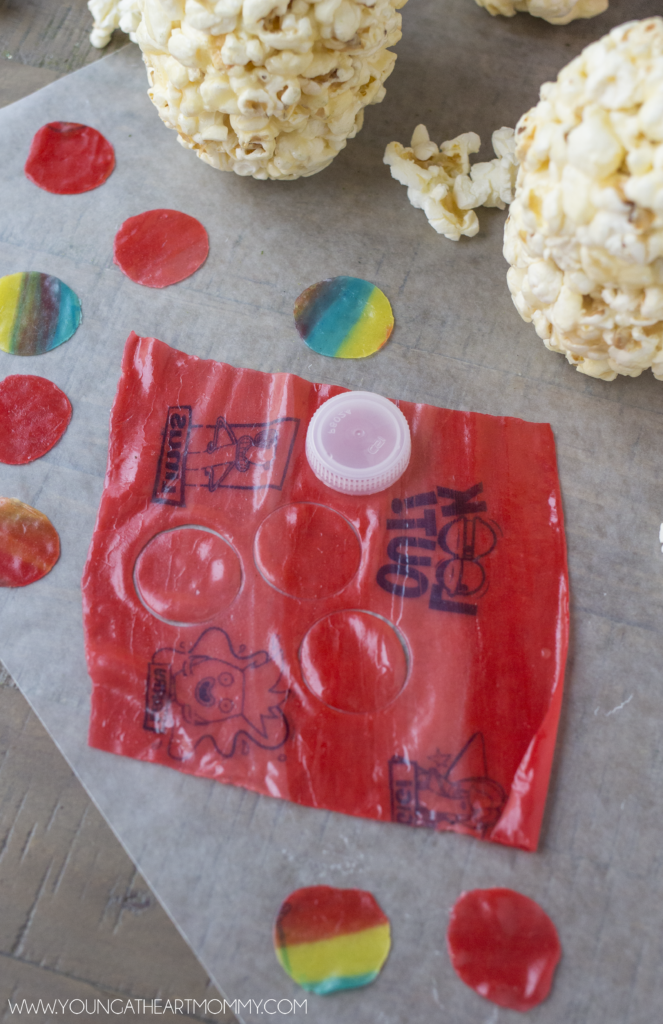 To create the spots, use a small cap from a bottle of water or soda. This will make it super easy because it cuts out perfect circles in seconds. Just lay your piece of fruity roll up onto the wax paper and twist the cap in until the circular pieces pop out. Attach these right onto your dinosaur eggs as the sticky marshmallow will help them adhere.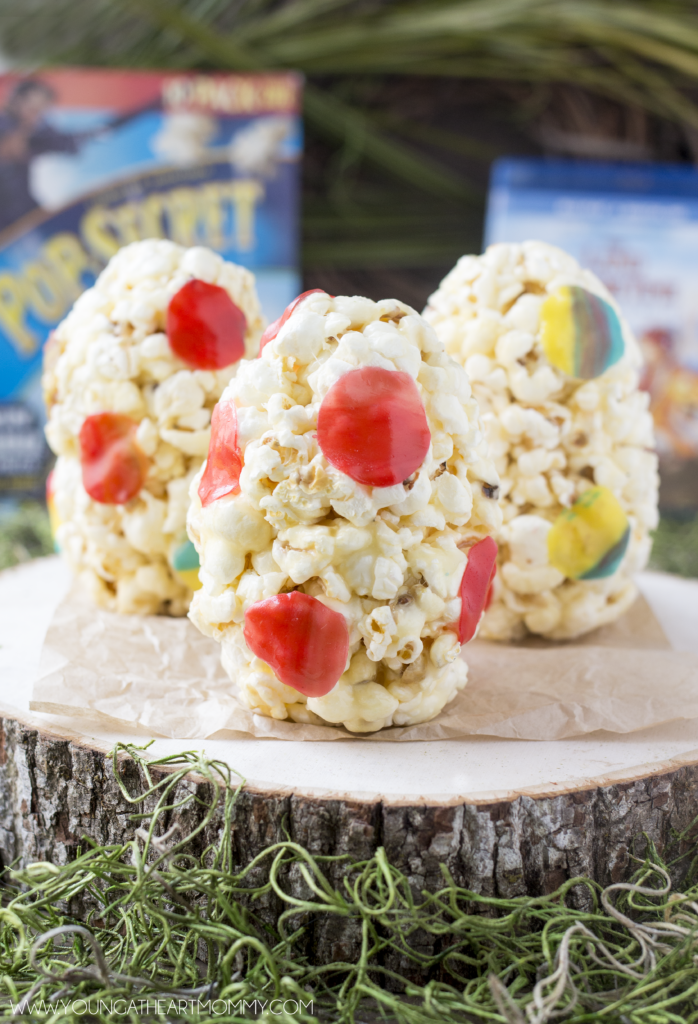 Head to Walmart to grab The Land Before Time: The Complete Collection DVD today, 6/14 (while supplies last)! While you're there be sure to pick up a box of Pop Secret popcorn and all of the ingredients at Walmart to make this fun family movie night treat.