This shop has been compensated by Collective Bias, Inc. and its advertiser, Dr Pepper/Seven Up, Inc. All opinions are my own. #SummerOfFloats
This summer, soak up the sunshine and cool off by the pool with a nostalgic treat that your family will love. Ice cream floats are loaded with fizzy ice cold soda and heaping scoops of creamy ice cream. I can't imagine a better way to beat the heat!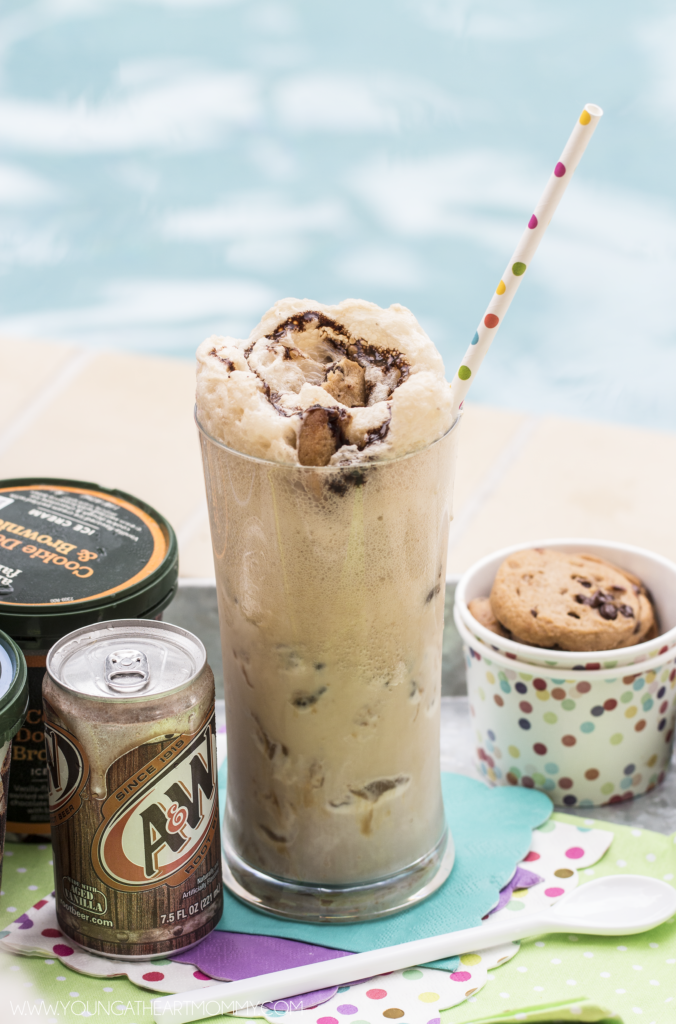 Summer has made its way to South Florida and so has a blanket of warm beautiful weather. After a week of stifling heat, humidity, and spontaneous rain showers – we are finally in the clear and soaking up the sunshine in peace! With school out of session for the next month or so, it's prime time to get outside and escape the daily routines that can sometimes be overwhelming. We all deserve to kick back and relax.
Prior to our mini vacation away from reading logs and spelling tests, I compiled a long list of activities to ensure Toodie would stay entertained on a less structured schedule. But in all honesty, we haven't even left the backyard yet. I am starting to think the pool floats are becoming a permanent appendage and there is no escape in sight! While we love play dates with friends and taking advantage of local activities in the city, there is nothing like a long day spent by the pool. Wait, did I mention there are floats? No, not the inflated ones in the shapes of donuts and pizza slices.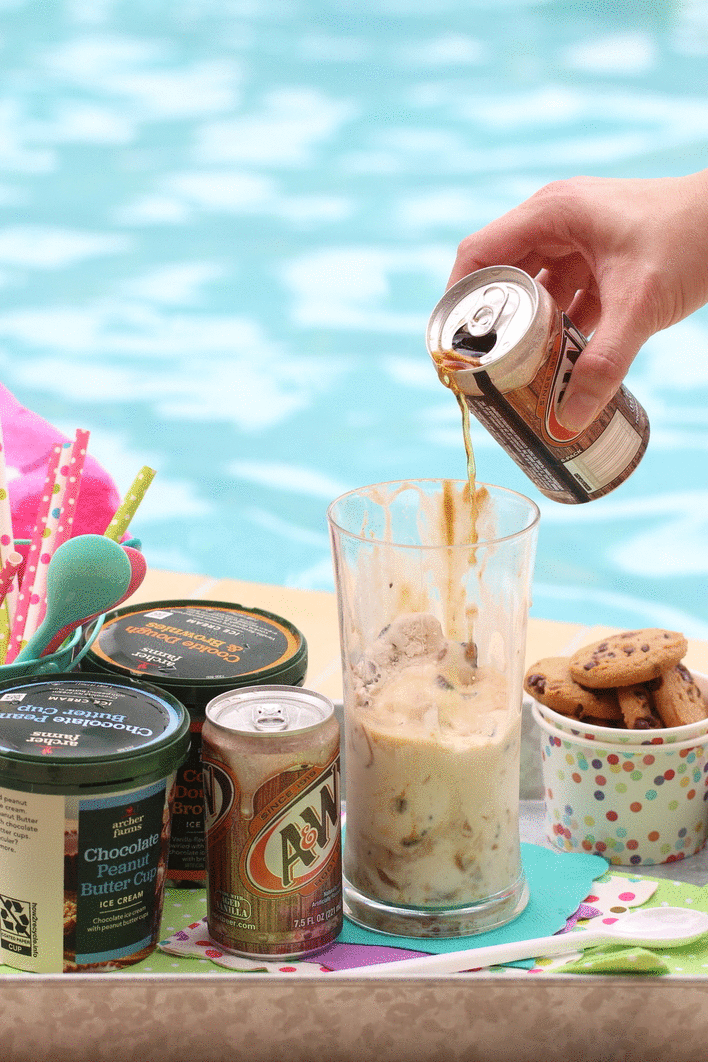 Ice cream floats are probably the most traditional and magical dessert of summertime. When I was a little girl I would attempt to fill my glass with as many scoops of ice cream possible before drenching them in soda. When the fluffy cloud of fizz floated over the rim, you knew perfection had been achieved. The classic float has always consisted of vanilla ice cream and a cold can of A&W® Root Beer but these days you can make one out of just about anything as long as your can sip it through a straw!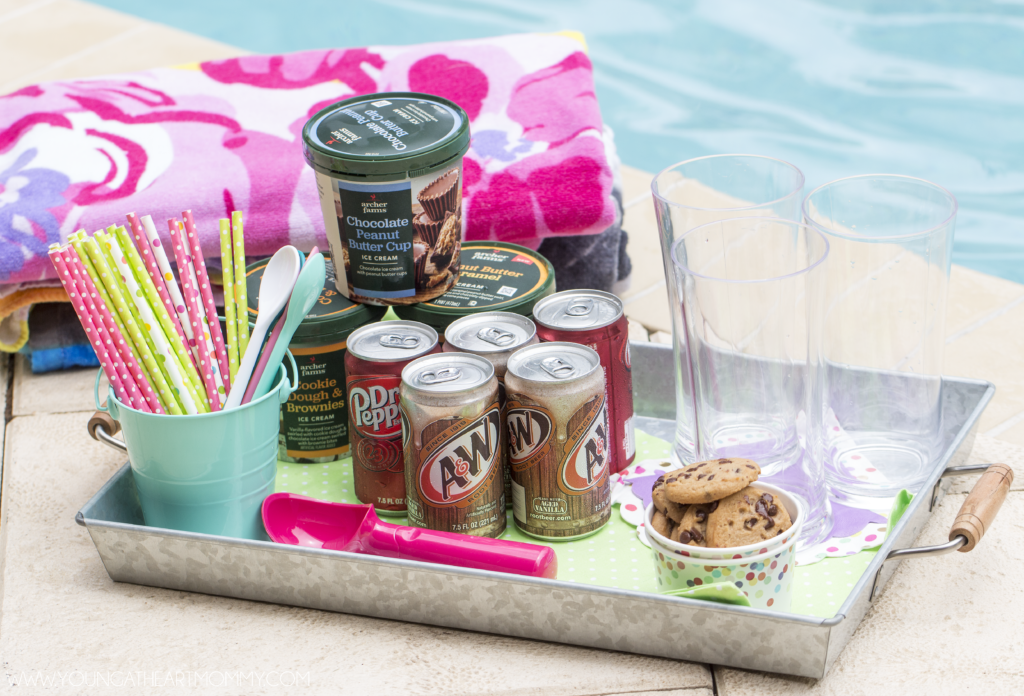 Turning this dreamy drink into a cold concoction of your own is pretty easy and there are no limits as to what flavor combos can be created. In fact, the Chocolate Chip Cookie Dough Float has become one of my favorites this summer.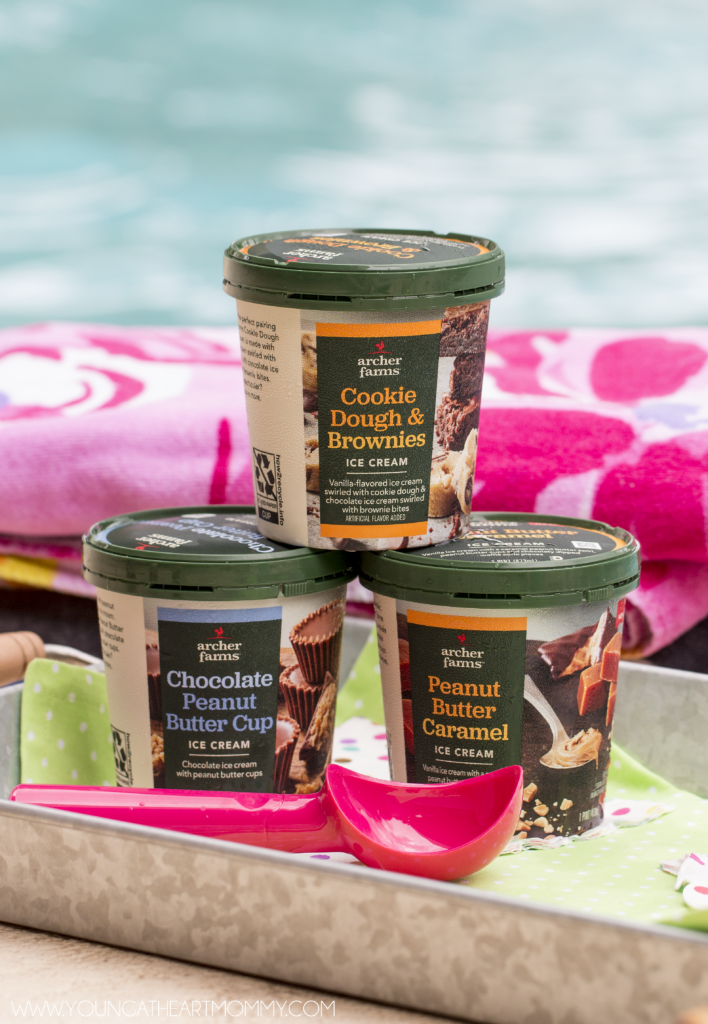 To create the Cookie Dough Ice Cream Float you will need the following:
Archer Farms Cookie Dough & Brownie Ice Cream or Archer Farms 48 oz Vanilla


Regular A&W® Root Beer (1 mini can per float)

chewy chocolate chip cookies

chocolate syrup

fun straws for sippin'

spoons for scoopin'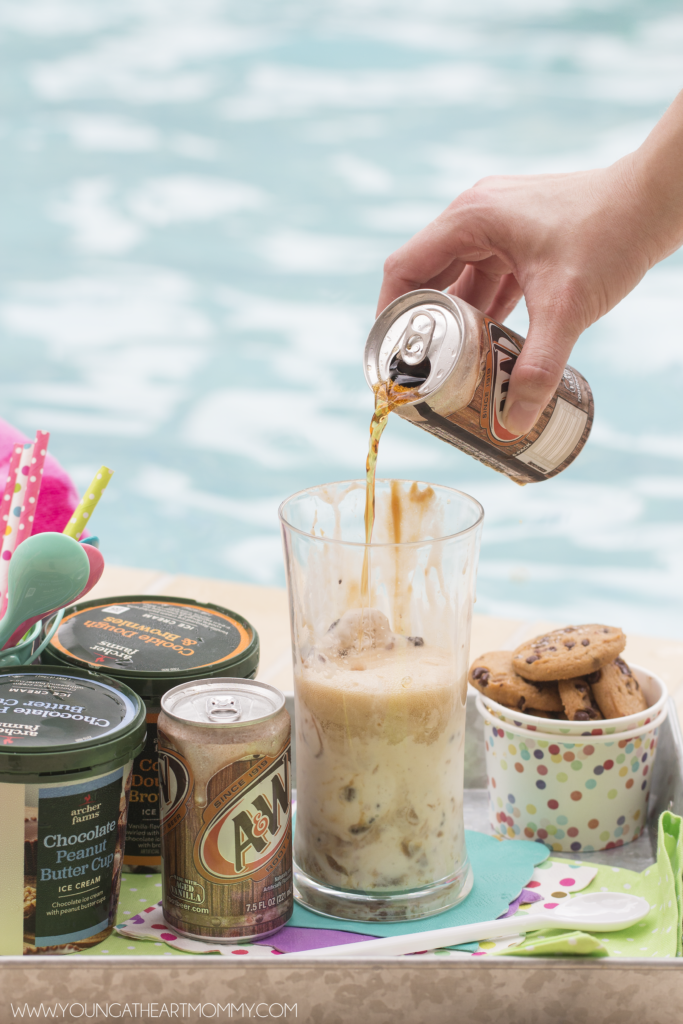 Assembling the float is pretty easy but just in case you're new to the game, start with a big glass. This glass needs to be able to hold a sufficient amount of ice cream and soda. No tea-cups or mini mason jars! Fill the glass about halfway with ice cream and pour your soda of choice on top. To complement the cookie pieces I used good ol' Regular A&W® Root Beer but Dr Pepper® works well too.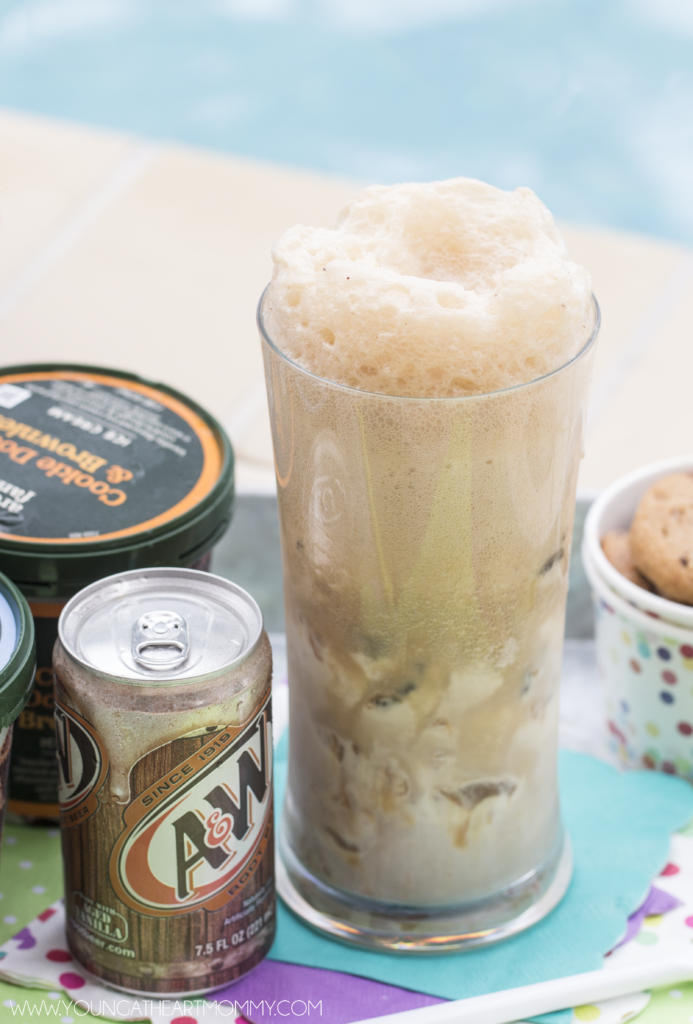 Let the soda cascade down the scoops of creamy goodness until it reaches the bottom. This is where the fizzy fluff on top forms. Your float is starting to come together but it's not quite finished yet. No secret sipping!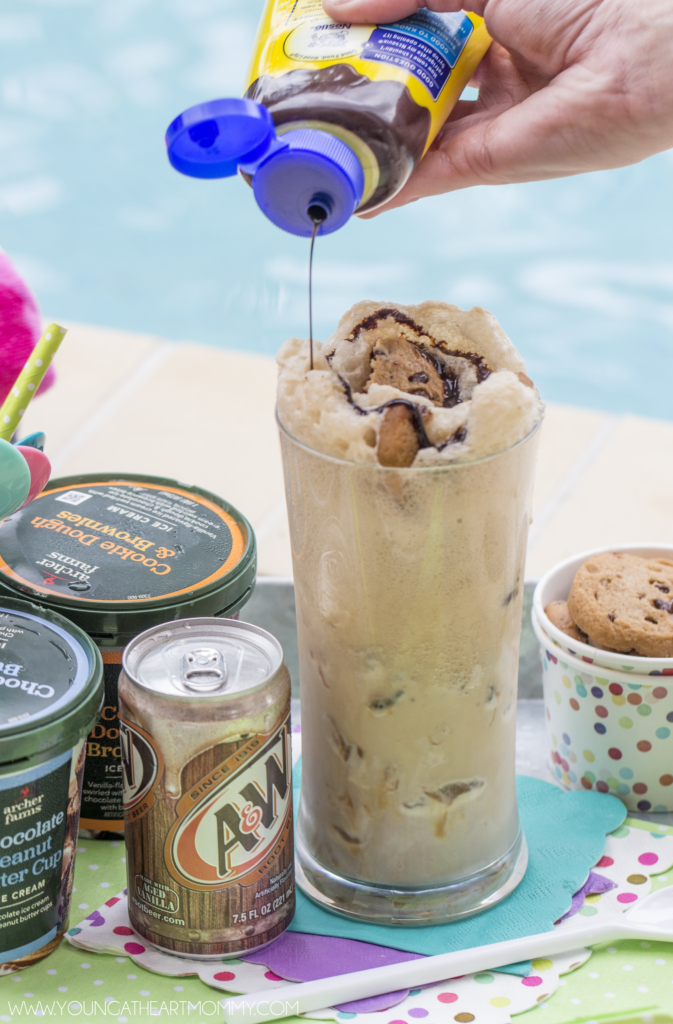 Drizzle the top with chocolate syrup and add a few pieces of chocolate chip cookies. These will probably sink to the middle but they can be easily scooped up with a spoon once they've soaked up a little sweetness. Until then, grab a fun paper straw and enjoy the simple moments that make summer special.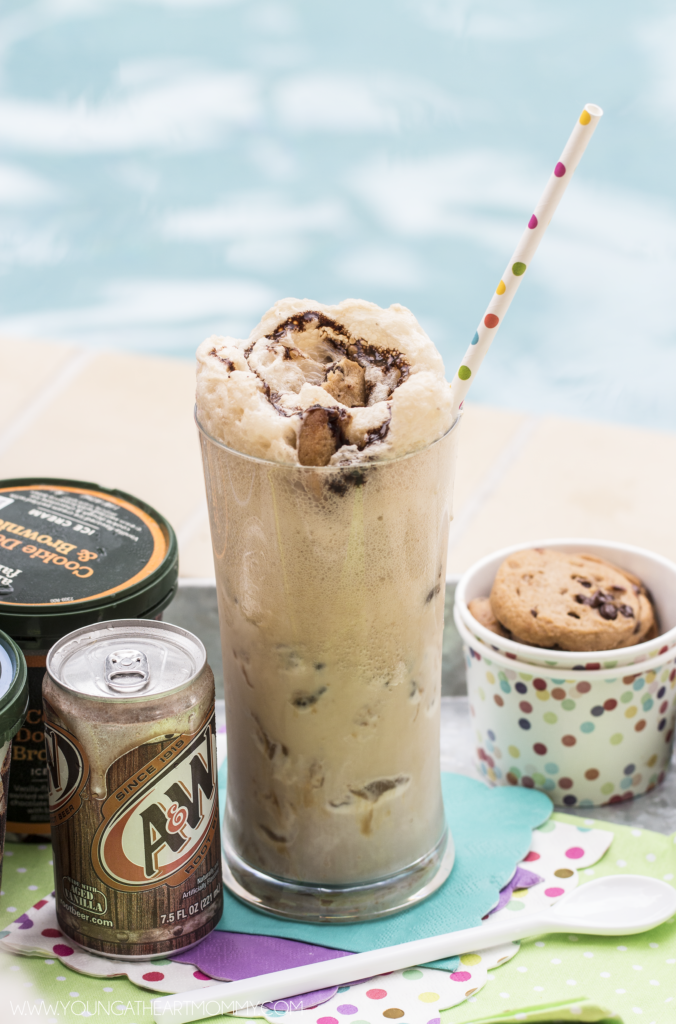 Don't let summer "float" on by without having at least one yummy ice cream float! Treat yourself and the kiddos to this creamy cookie concoction. Whether you prefer the classic or decide to add a twist on the traditional ingredients, everything needed to create a glass of fizzy fun can be found at your local Target.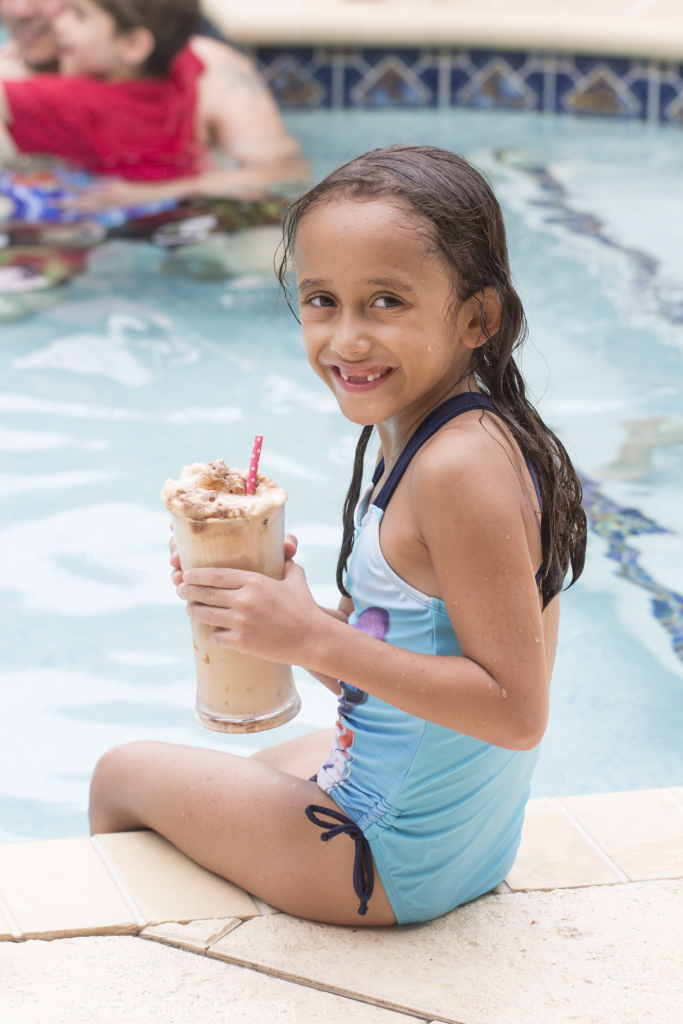 Right now the 2L bottles and Mini Cans of A&W®, Sunkist®, 7UP®, Canada Dry®, Dr Pepper®, and other flavors are 5% off. Download the Target Cartwheel app on your mobile device to take advantage and save with this offer.
Also, in-store between 6/26 and 7/30 you can get a FREE 2L or 6-pack of mini cans if you purchase any two Archer Farms 48 oz ice cream varieties. That's a lot of float fuel!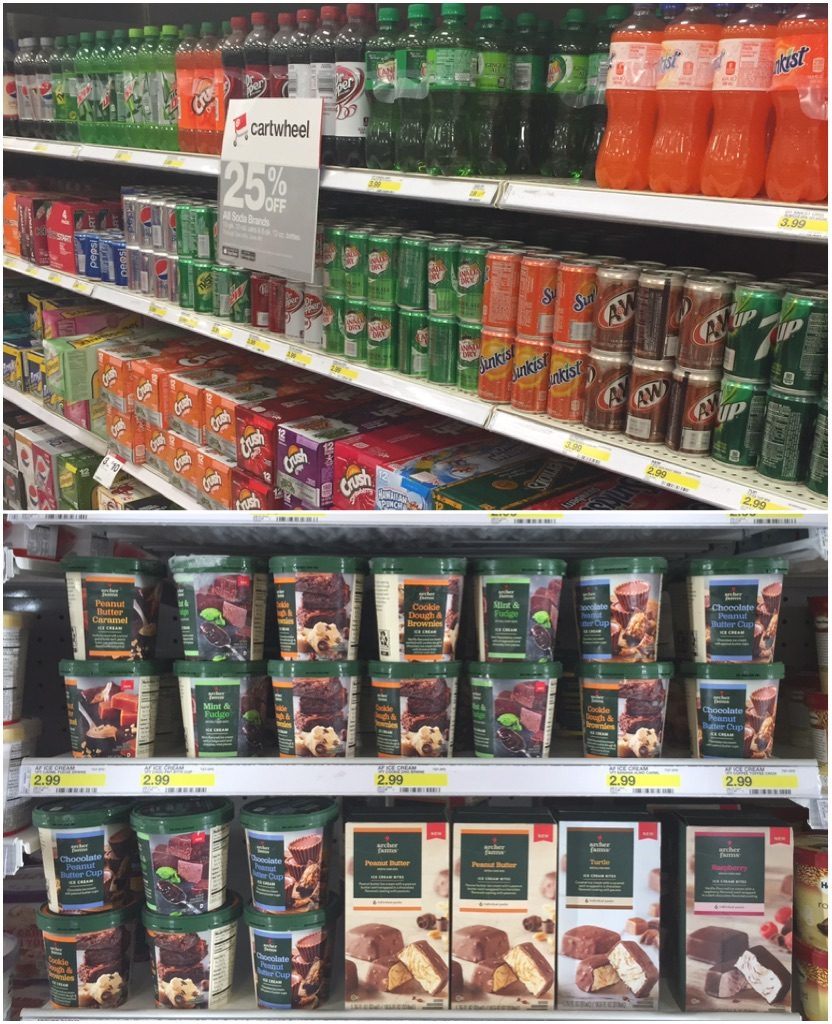 How do you stay cool during the summertime?
Save
Save
Save
Save
Save
Save
Save
Save
Save
Save