I received product samples) from The Children's Place in exchange for this post. Opinions are my own.
Get your kids ready for summer with the fresh, fruity, and down-right adorable trends at The Children's Place. From pineapple backpacks to watermelon swimsuits, they'll be ready to soak up the sunshine in style.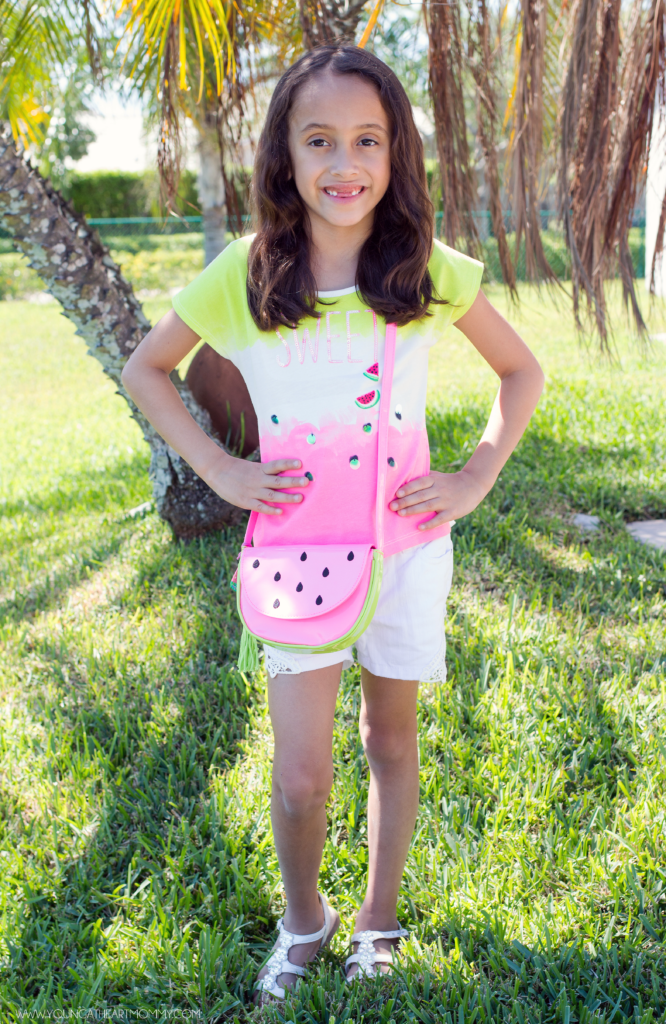 For many years The Children's Place has been our go-to shopping hub for trendy children's clothing and fun styles throughout the different seasons. It's hard to beat their prices, quality, and fresh designs. This summer it's all about fruit themed fashion, vibrant colors, and care-free mix and match pieces. Designers across the board are drawing inspiration from their local fruit stand! Add a splash of citrus to your little one's wardrobe with playful sandals and tropical apparel. We sure did! Toodie and I have been inspired by fruit lately, from our craft projects to tiny trinkets for the house. This "freshly-picked" outfit is one of my absolute favorites. The watermelon wedge purse is too cute for words and the lace detail on the shorts adds a little something extra.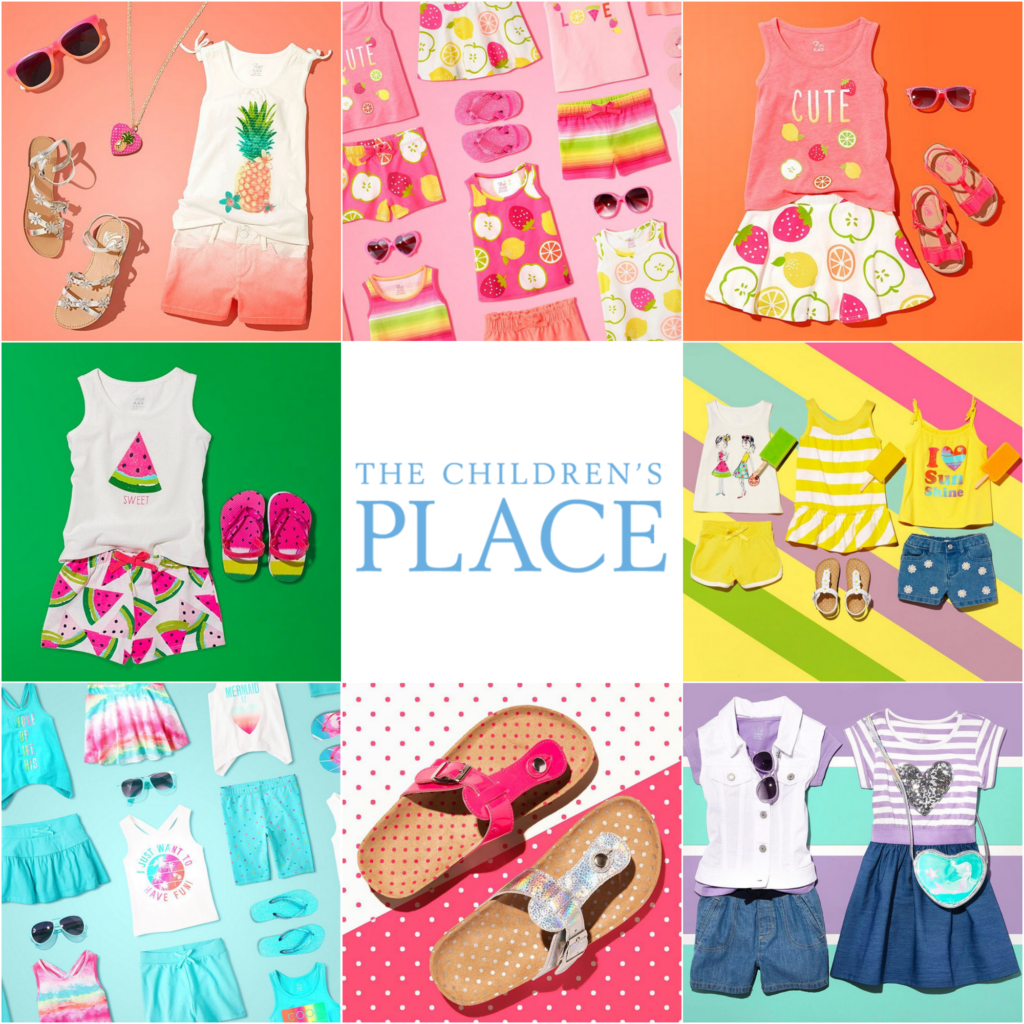 As I have mentioned before, The Children's Place understands that our kiddos our constantly growing and go through clothes faster than we may anticipate. One of the main reasons I enjoy shopping at their stores is because they offer the adjustable elastic waste bands on the majority of their jeans, pants, and shorts. This is really important for a mom like me who has a child that is tall, thin, and can still fit into pants from years ago! Sometimes it can be challenging finding bottoms that fit her waist the right away and are still long enough to pass her ankles. The adjustable waist bands are a huge lifesaver!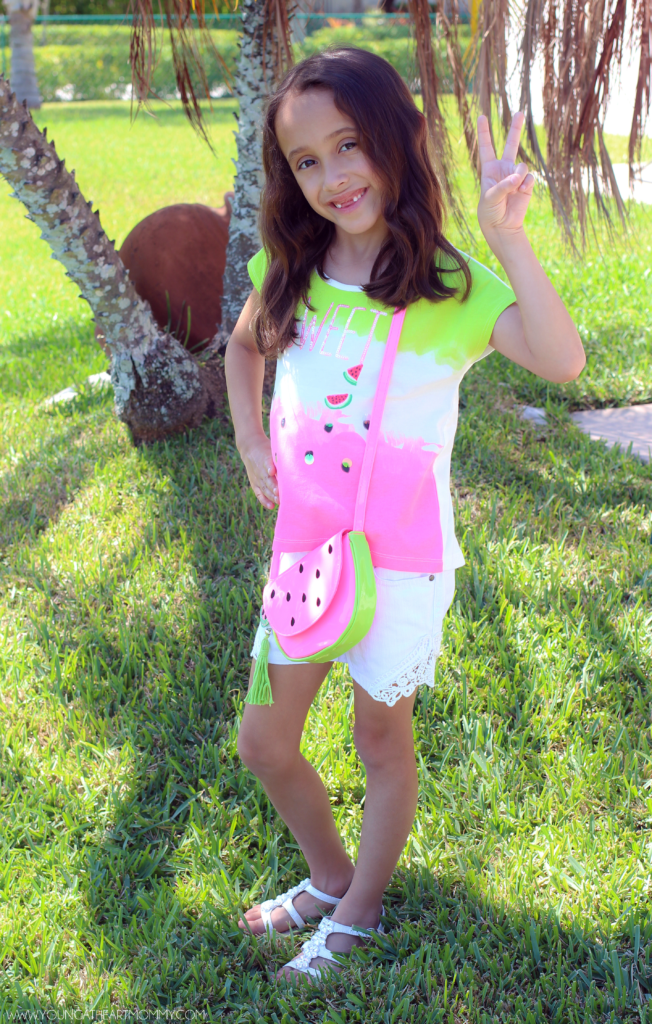 The Children's Place also has a collection of patriotic pieces just in time for Memorial Day and July 4th. These Americana looks include swimsuits, star spangled shorts, summer dresses, flip flops, and even accessories to tie the outfits together. You can grab all of these red, white, and new looks online and in store. Right now everything is $12.99 and under so it's the perfect time to go shopping.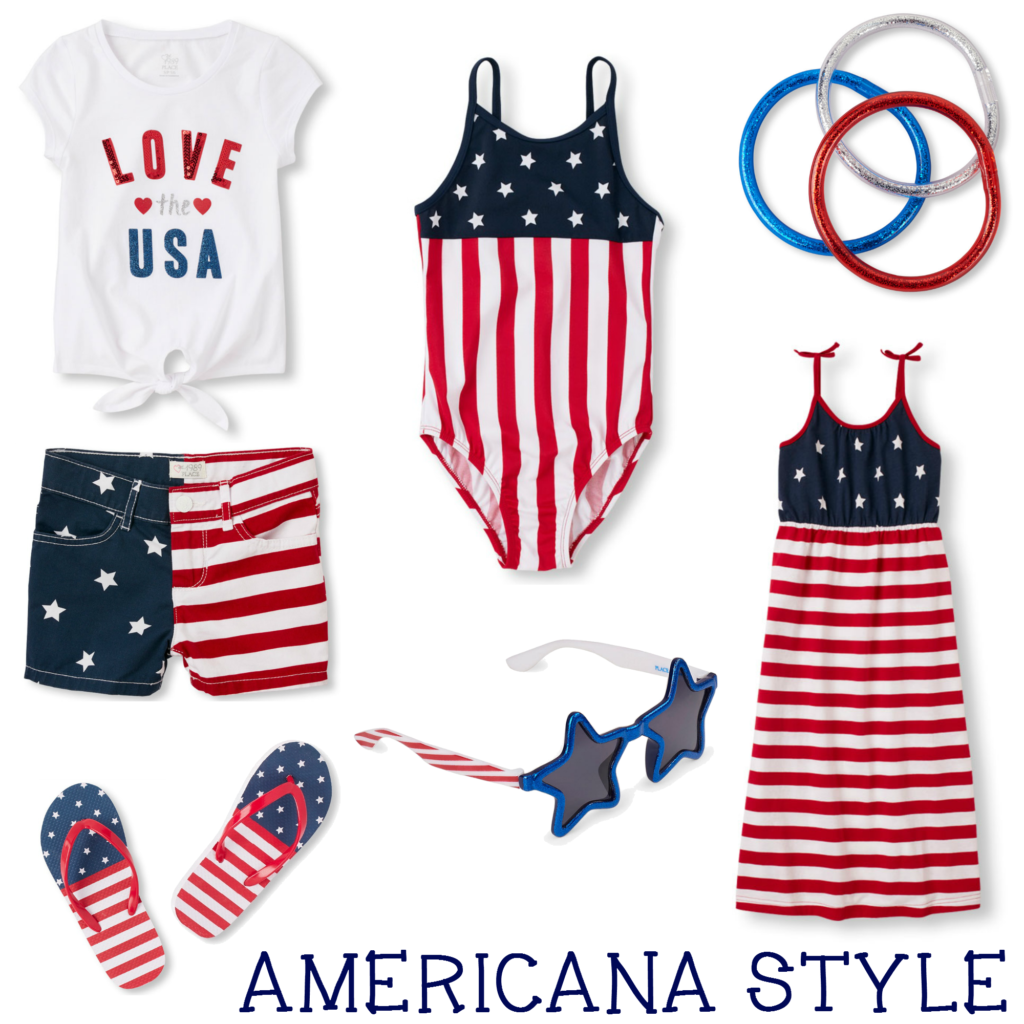 You can connect with The Children's Place on Facebook, Twitter, and Instagram for more summertime fun.