Bring a little sunshine into story time with a Bow-Tie Noodle Butterfly Bookmark! These colorful critters make reading much more interesting and fun.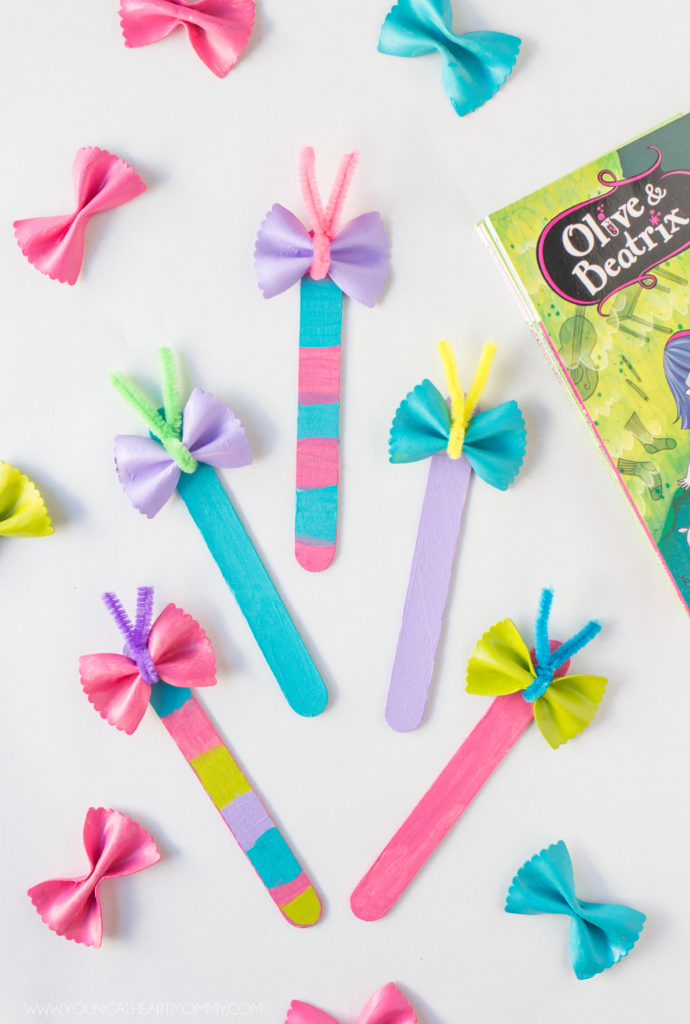 As the end of the school year approaches, your child may be coming home with a summer reading list to keep their skills sharp and their little minds moving. This is their time to shine! When I was a younger I LOVED to read. From the Baby Sitter's Club series to the creeptastic tales known as Goosebumps, I always had my nose inside of a book and I genuinely enjoyed it. These days getting kids to read for pleasure is equivalent to tossing them into a torture chamber, especially the younger ones.
It wasn't until this year that Toodie really began her journey into reading. It sure wasn't easy either. Technology has had a huge effect on how children view the act of reading a good old traditional book. There are many things parents can do to make reading fun and not frustrating, painful, or mundane. In addition to allowing your kiddos to choose books that interest them, you can also let them design their own bookmarks.  These Bow-Tie Pasta Butterfly bookmarks are cute, colorful, and a real page turner!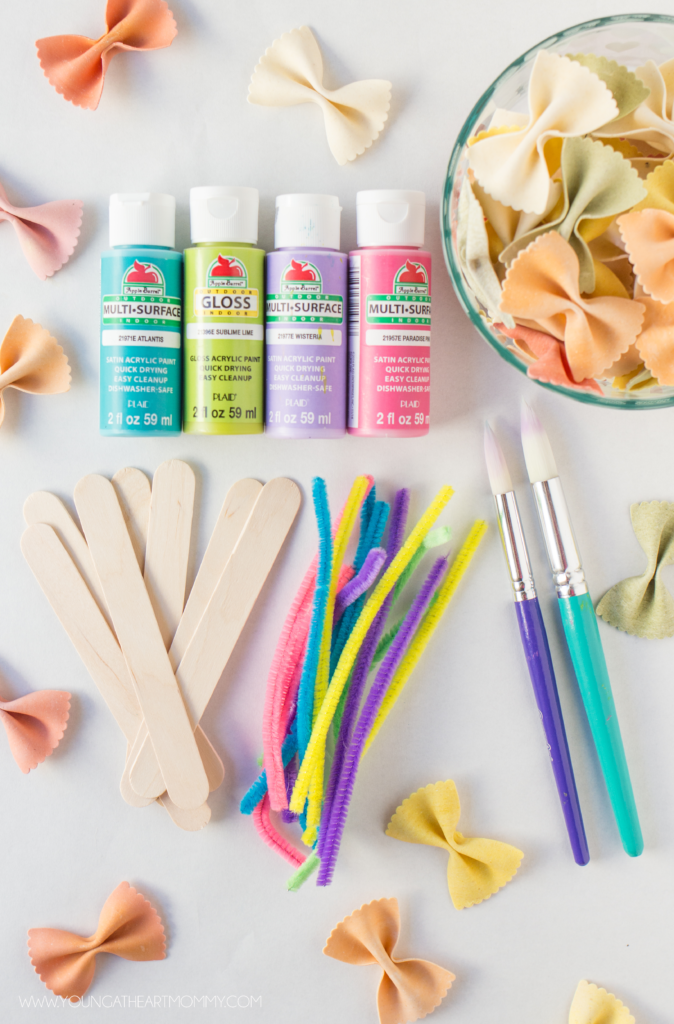 What You Need:
large Popsicle sticks

uncooked bow-tie pasta

acrylic paint in various colors

paint brushes

pipe cleaners in various colors

hot glue gun
Directions:
Begin by protecting your work area with newspaper or a table cover.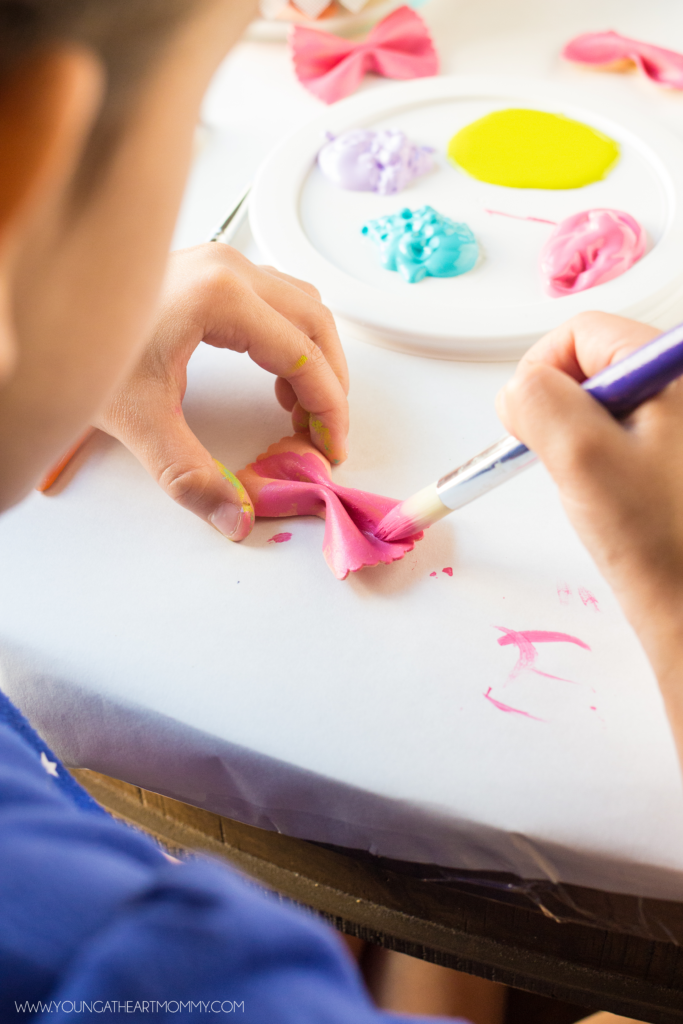 Have your child paint several pieces of bow-tie pasta, front and back, with different colors. Allow to dry.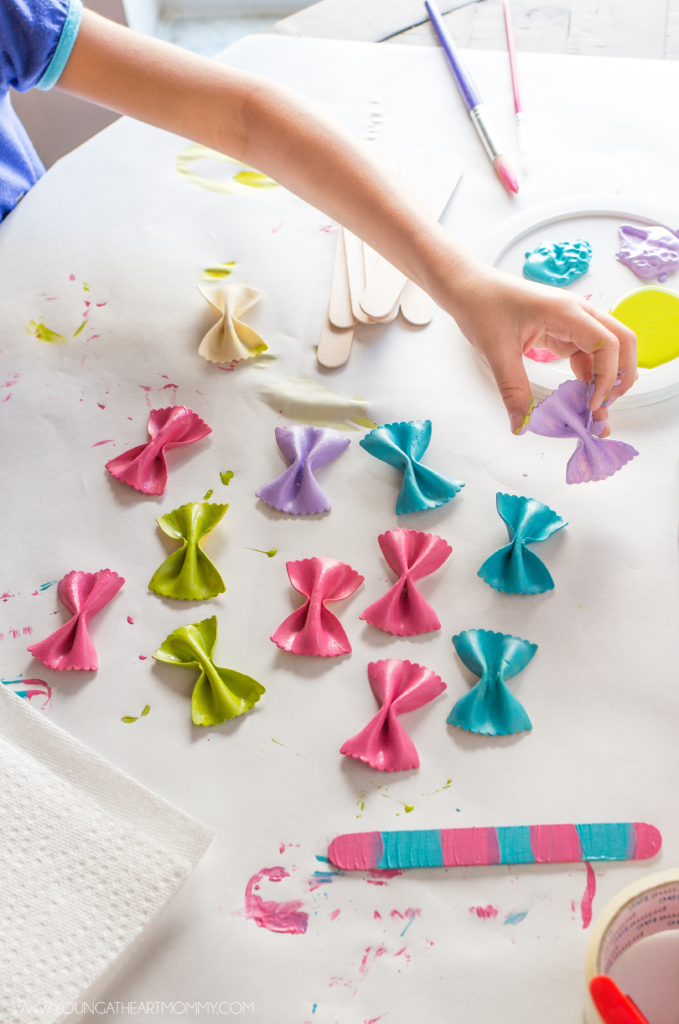 While bow-tie pasta pieces are drying, they can decorate and paint the Popsicle sticks that will act as the bookmark itself.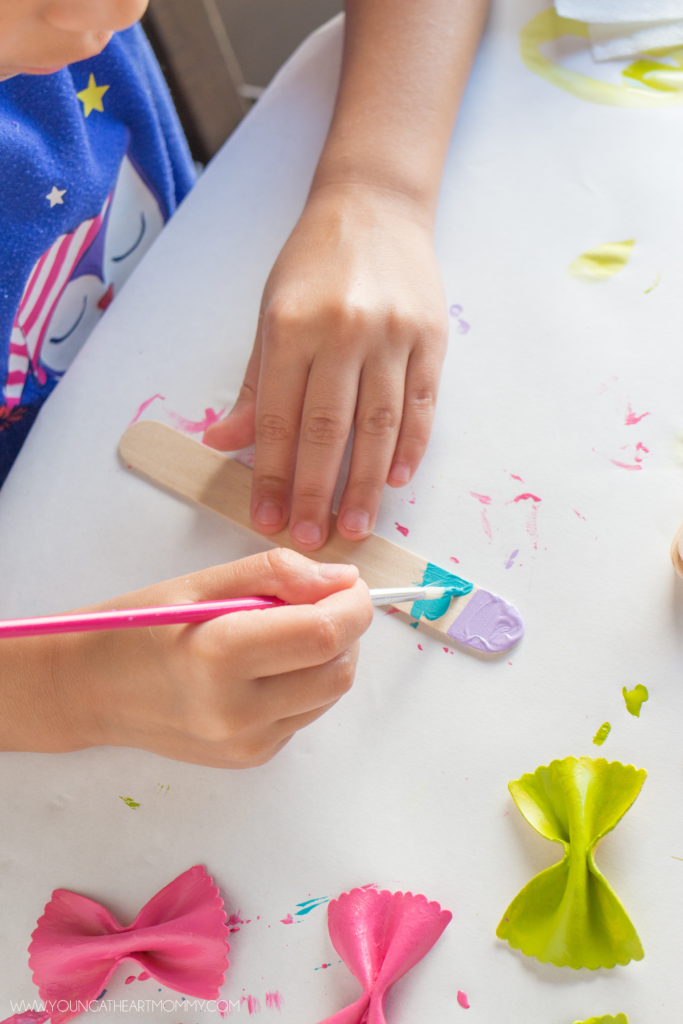 Once pasta is completely dry on both sides, use a small piece of pipe cleaner (about 2 inches) and wrap around the center. Twist pieces at the top until secure.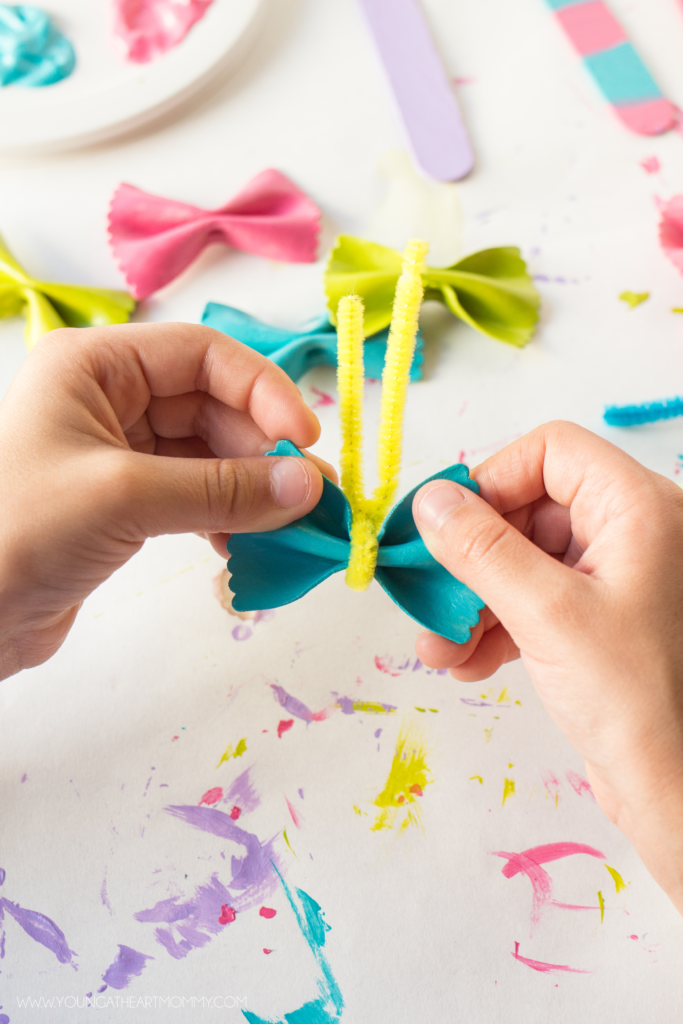 The excess will be the butterfly's antennas. If too long, give them a quick snip with the scissors!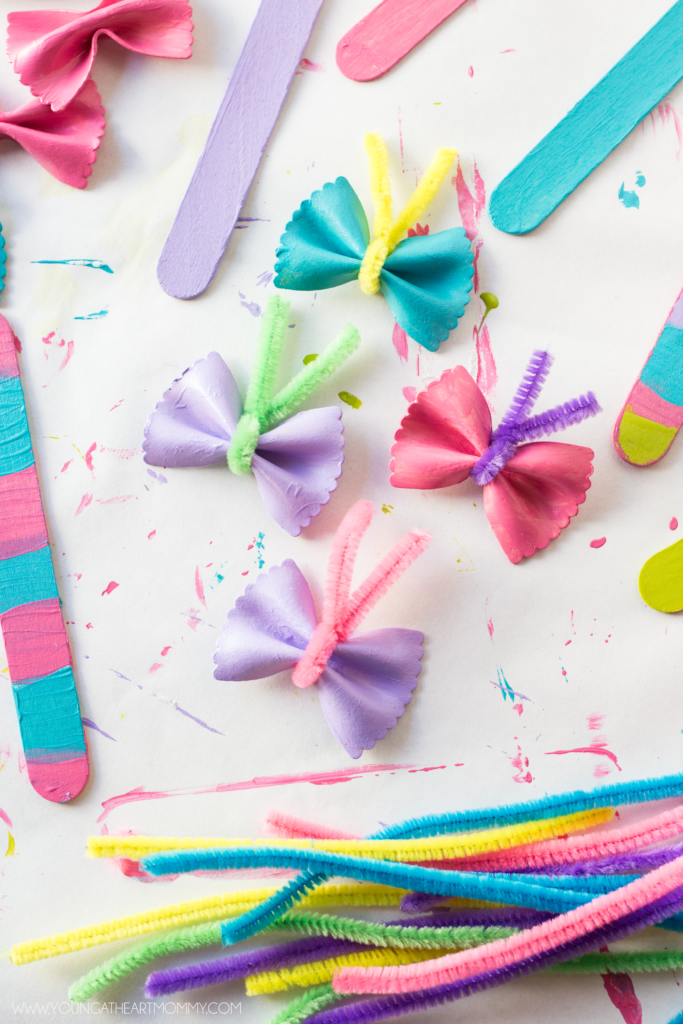 Use a hot glue gun to attach the pasta butterflies to the top of the Popsicle sticks.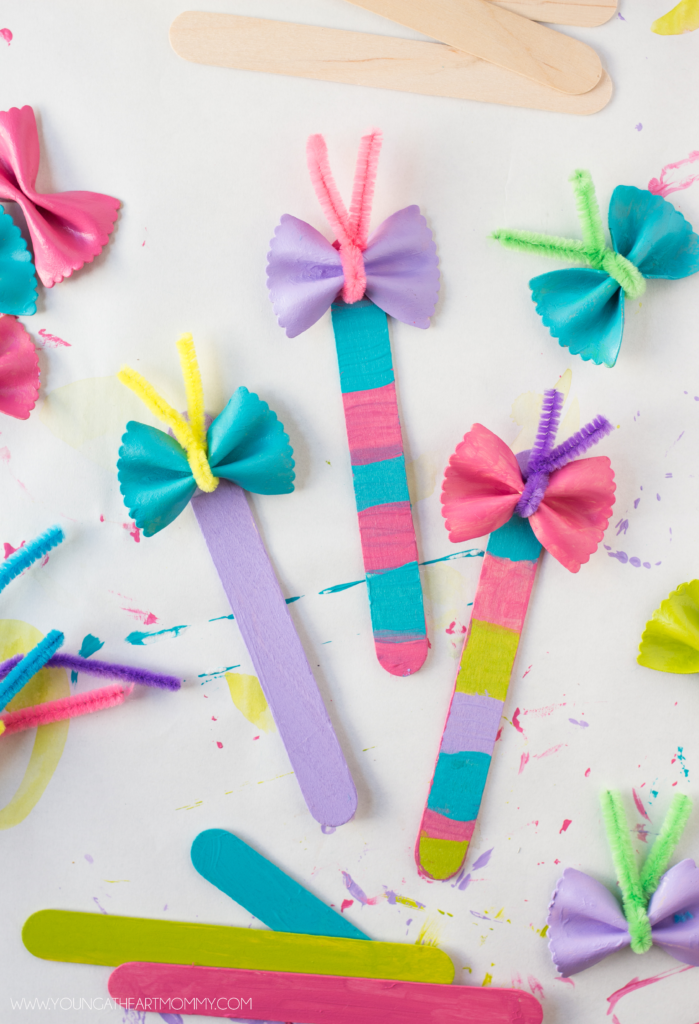 Not only can your kiddos use them in their own books but they also make really neat gifts for friends at school!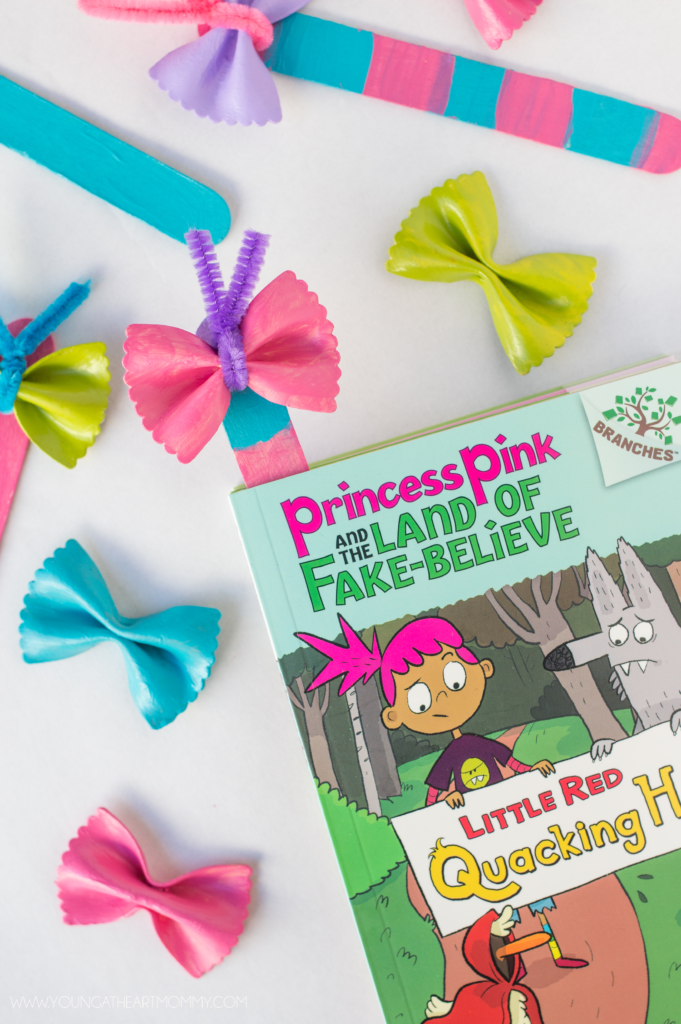 How do you make reading more exciting for your child?