My family is enjoying healthy snacks as part of a sponsored series with GoGo squeeZ and Socialstars. #GoGosqueeZSquad
When spring arrives and the sun is out, there is nothing that can keep us indoors. From play-dates at the park to our weekend adventures, we always have our healthy snacks packed and ready to go! Today I am sharing a fun way for you to add a little springtime cheer to your kiddo's lunchbox or snack sack with new GoGo squeeZ YogurtZ pouches.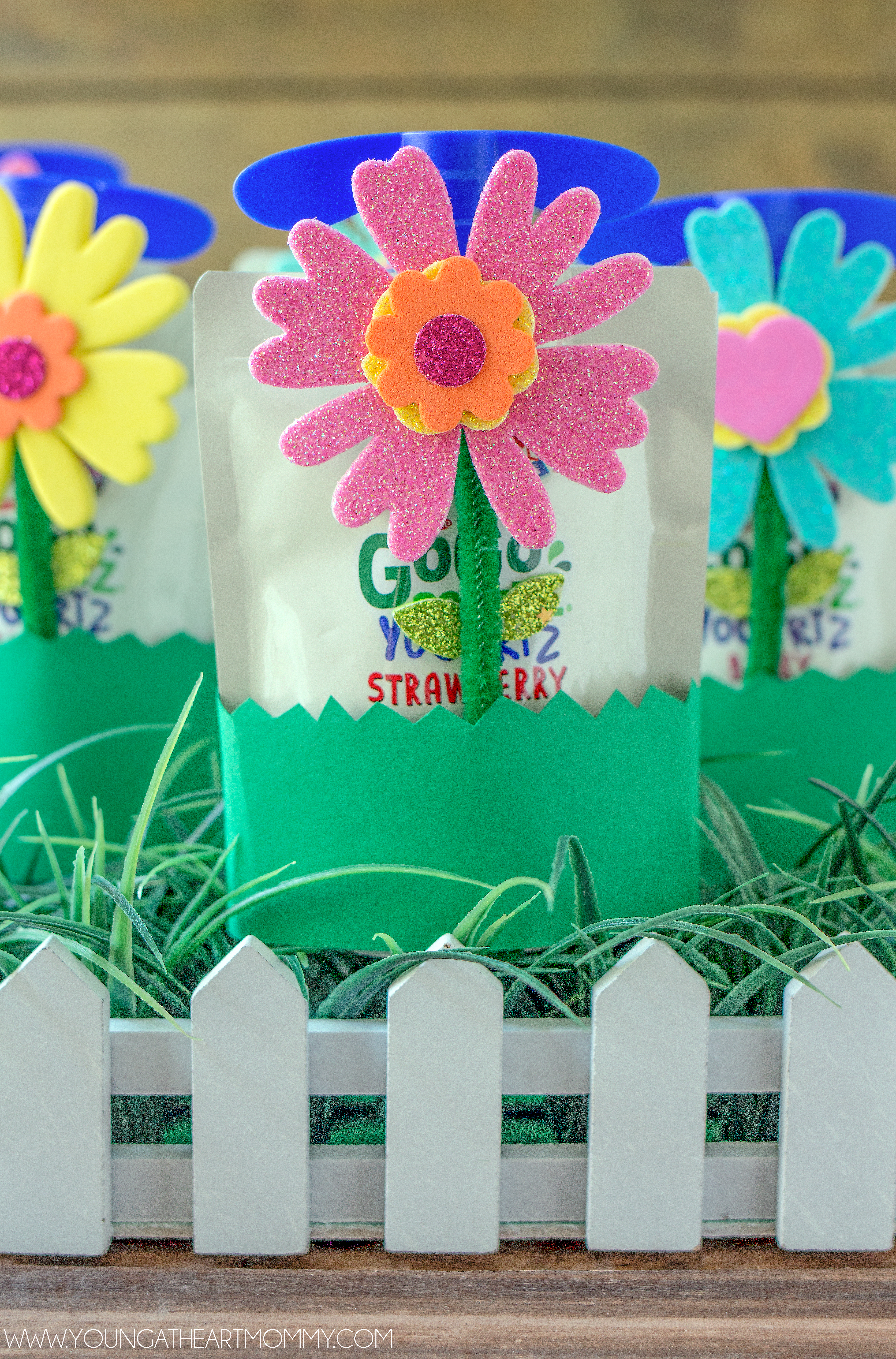 Springtime has been good to us this year. In Florida we are typically bombarded with countless rainstorms and gloomy weather on any given day. This is cue to stay indoors and clean, but what fun is that? While we don't experience the seasons as others around the world do, spring still brings plenty of sunshine and blooming flowers between the rain clouds. Luckily, the weather has been beautiful these past few weeks so we have been spending quite a bit of time outside enjoying nature. Whether we're running around the park or taking a dip in the pool, I always make sure we are prepared with plenty of healthy snacks to keep energy levels high and tummies full until meal time. Some of our favorites include fresh fruit, granola bars, veggie sticks, nuts, cheeses, and GoGo squeeZ YogurtZ.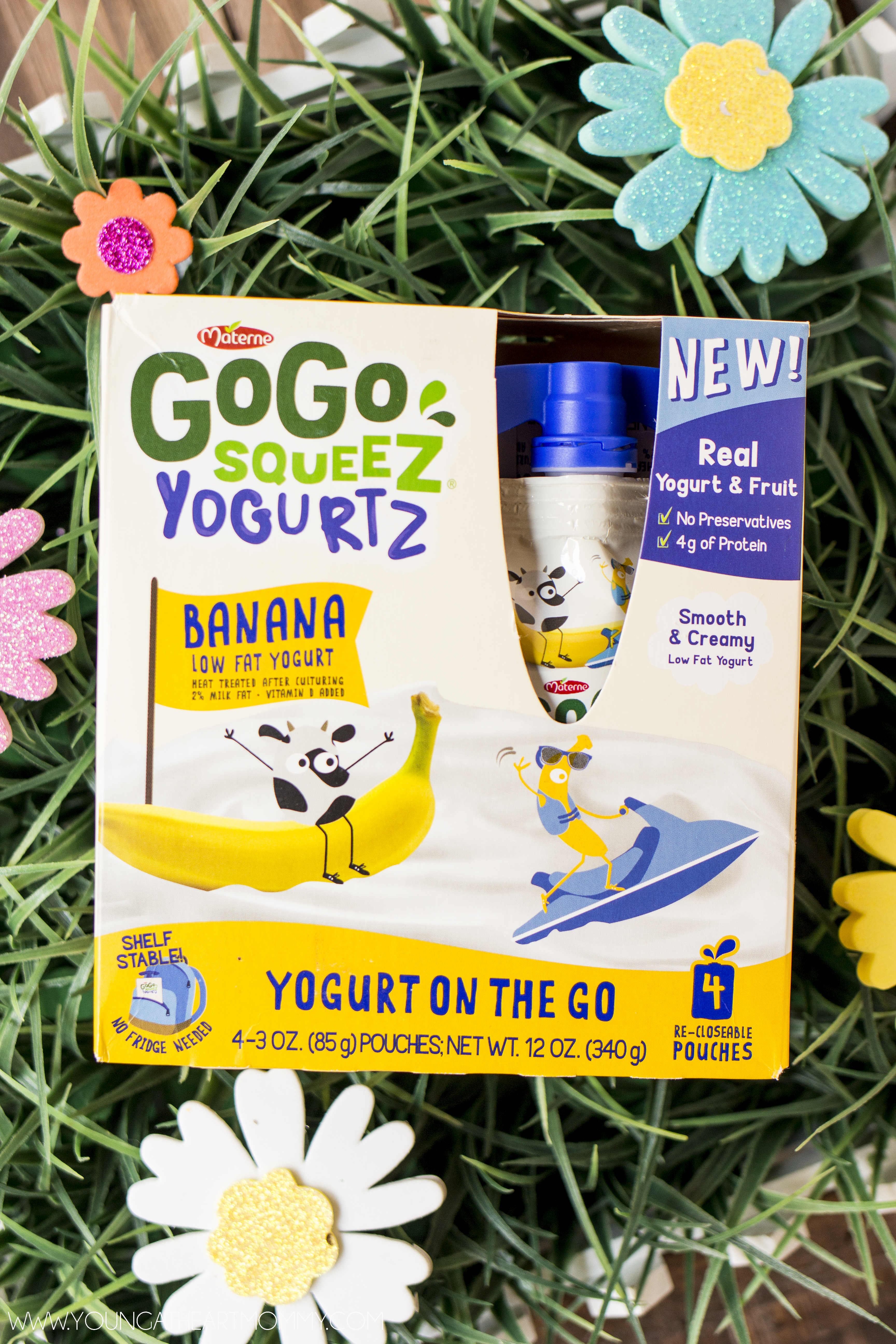 Remember when applesauce was only eaten with a spoon? No one imagined that kiddos would be squeezing and slurping it out of a pouch until GoGo squeeZ came about. Now they're changing the way they eat their yogurt too! The new GoGo squeeZ YogurtZ are filled with goodness parents love including scrumptious yogurt and real fruit, minus the preservatives.
These delicious yogurt pouches are perfect for snacking because they can be taken on the go and don't have to be refrigerated. Yep, that's right. GoGo squeeZ  YogurtZ follow the same basic process as refrigerated yogurt but they also add an additional heating step so you can store them at room temperature for whenever and wherever you want. Stick them in the fridge or the freezer for an extra chilly treat. The choice is yours but either way, no utensils are needed to enjoy. Less mess. More yum.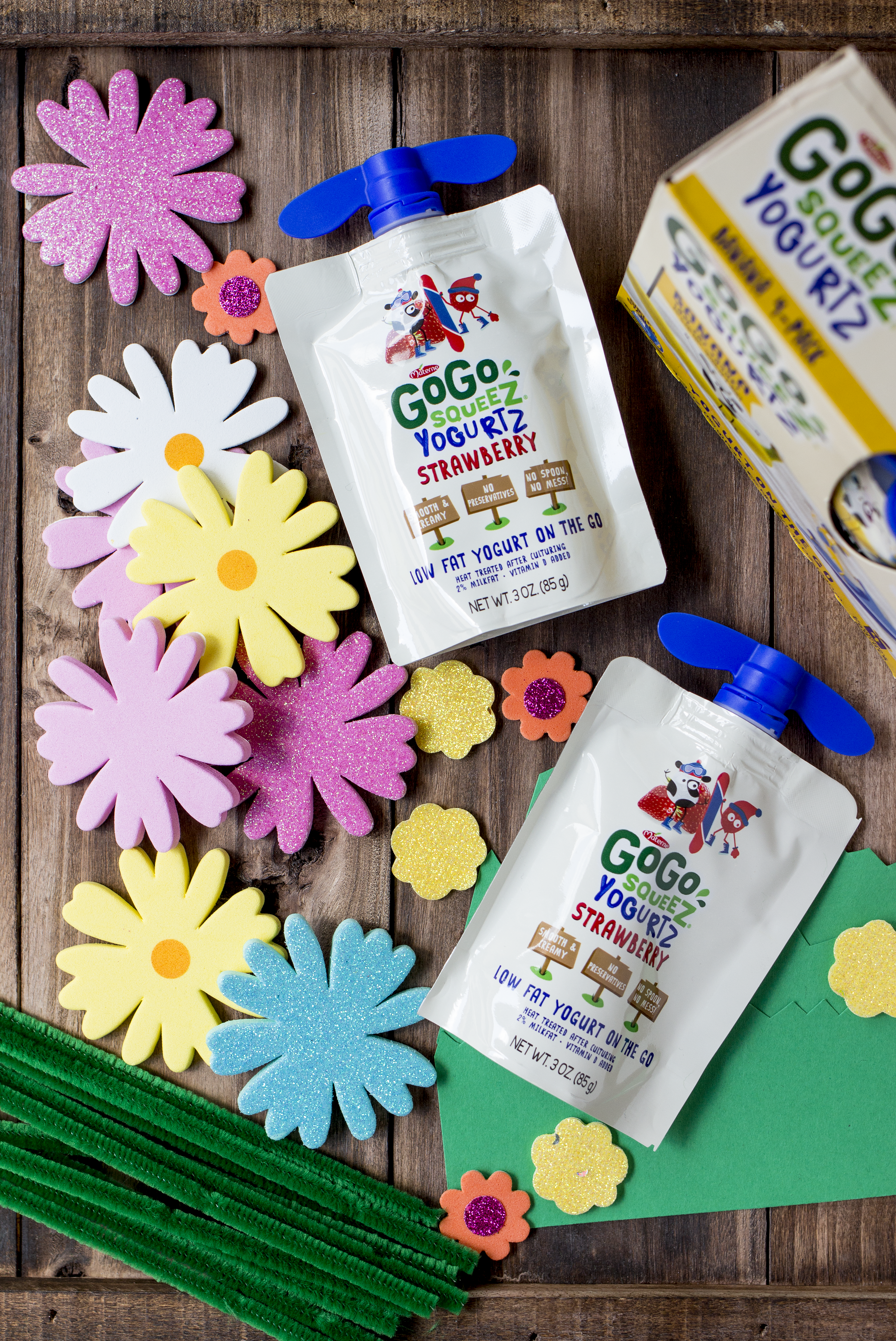 To make these colorful springtime yogurt pouches you will need the following supplies:
 green construction paper or card stock

 green pipe cleaners

 foam self-adhesive flowers in various sizes & colors

 tape

 scissors

 glue gun (optional)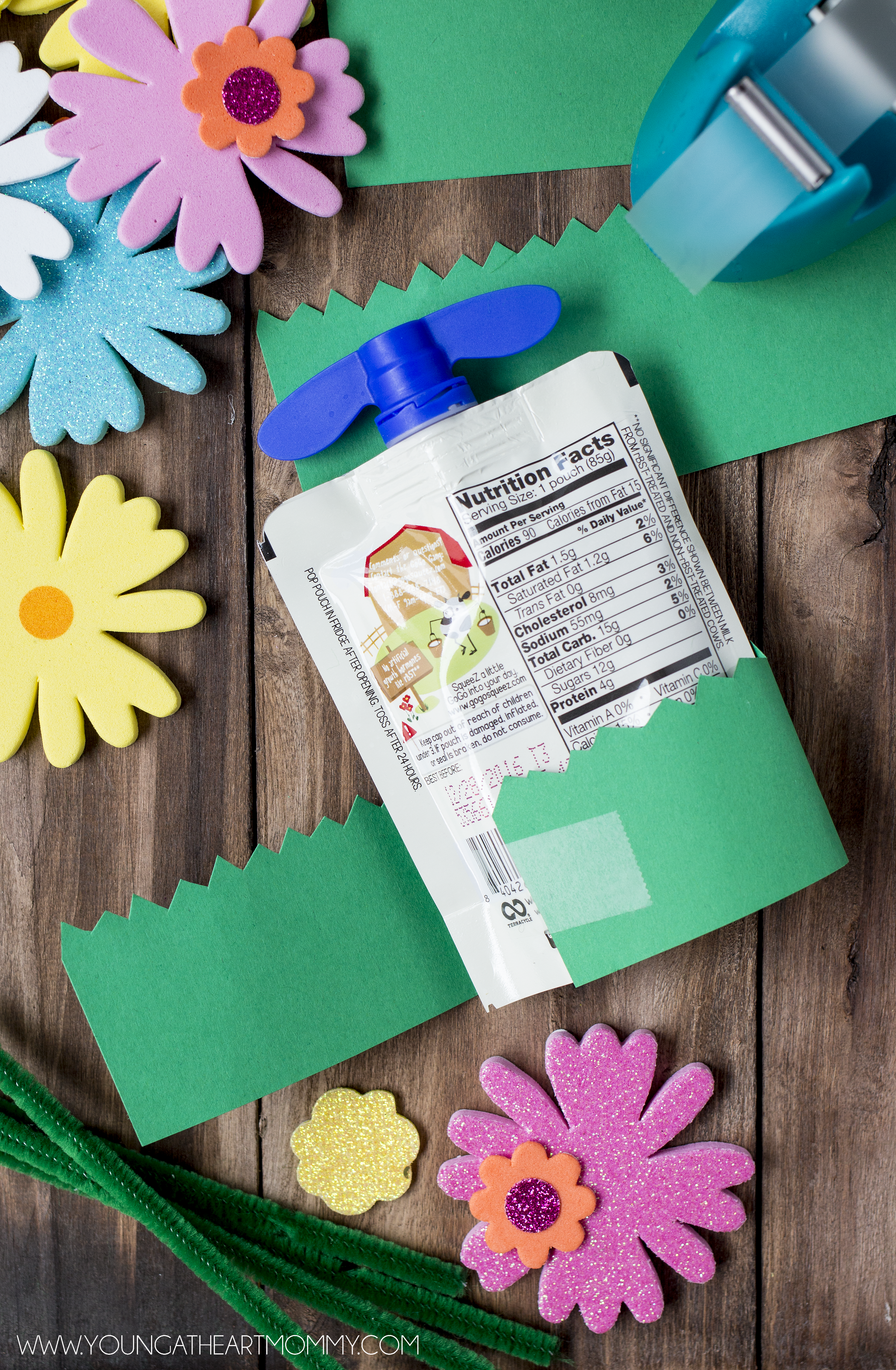 Begin by cutting a piece of green paper into 2 inch strips. Use scissors to cut jagged individual blades of grass onto the tops of each. Wrap around the front of the yogurt pouch and secure ends in the back with tape.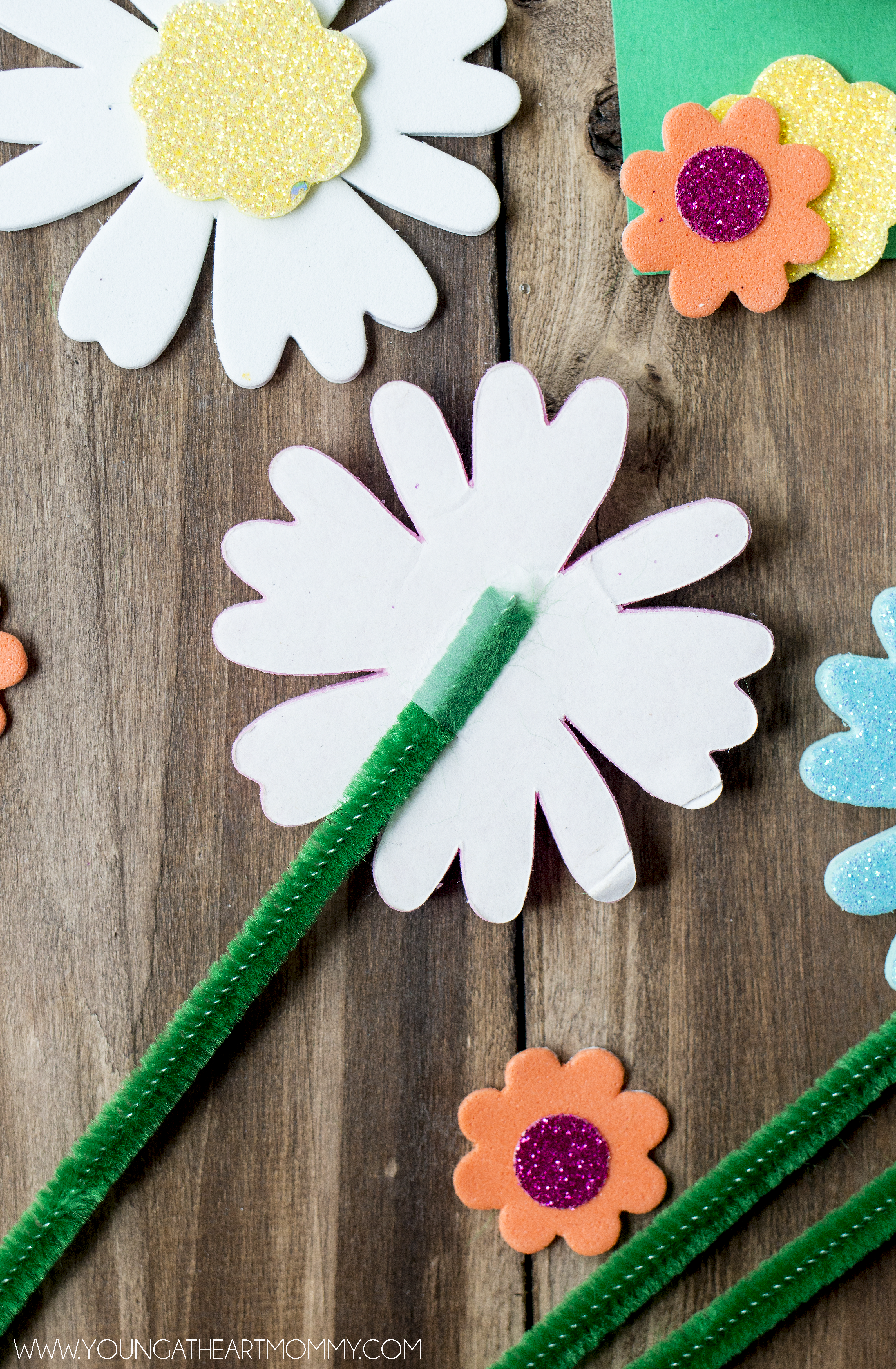 Next, put your foam flowers together. You can find packs of assorted spring flowers at your local craft store or cut them out of colored construction paper. Tape a green pipe cleaner on the back on the flower.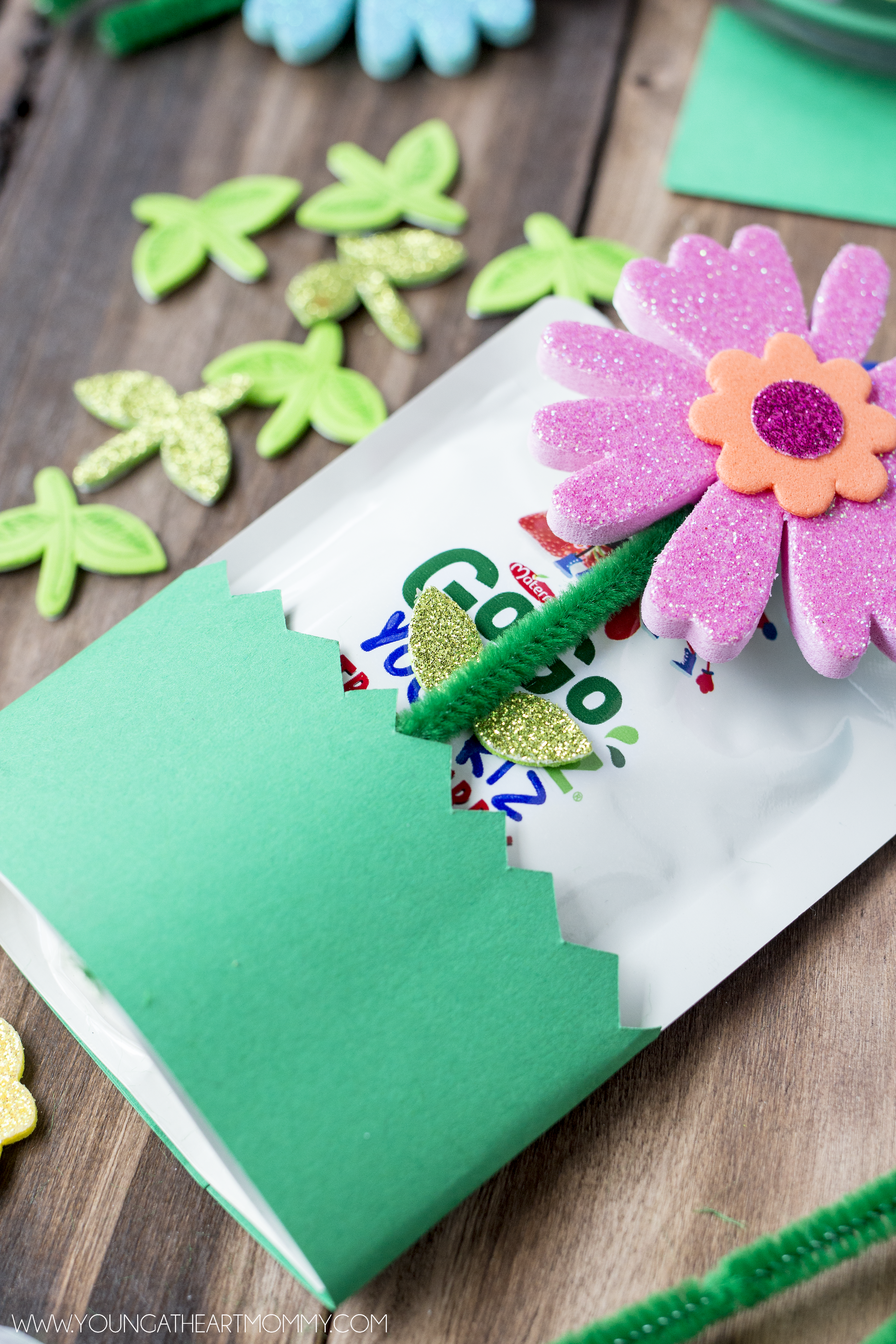 The flowers I purchased happened to include stems but if yours does not, these can also be cut out of paper and secured with a little bit of glue. Tuck the pipe cleaner inside of the grass liner and cut off any excess that may be poking out of the bottom.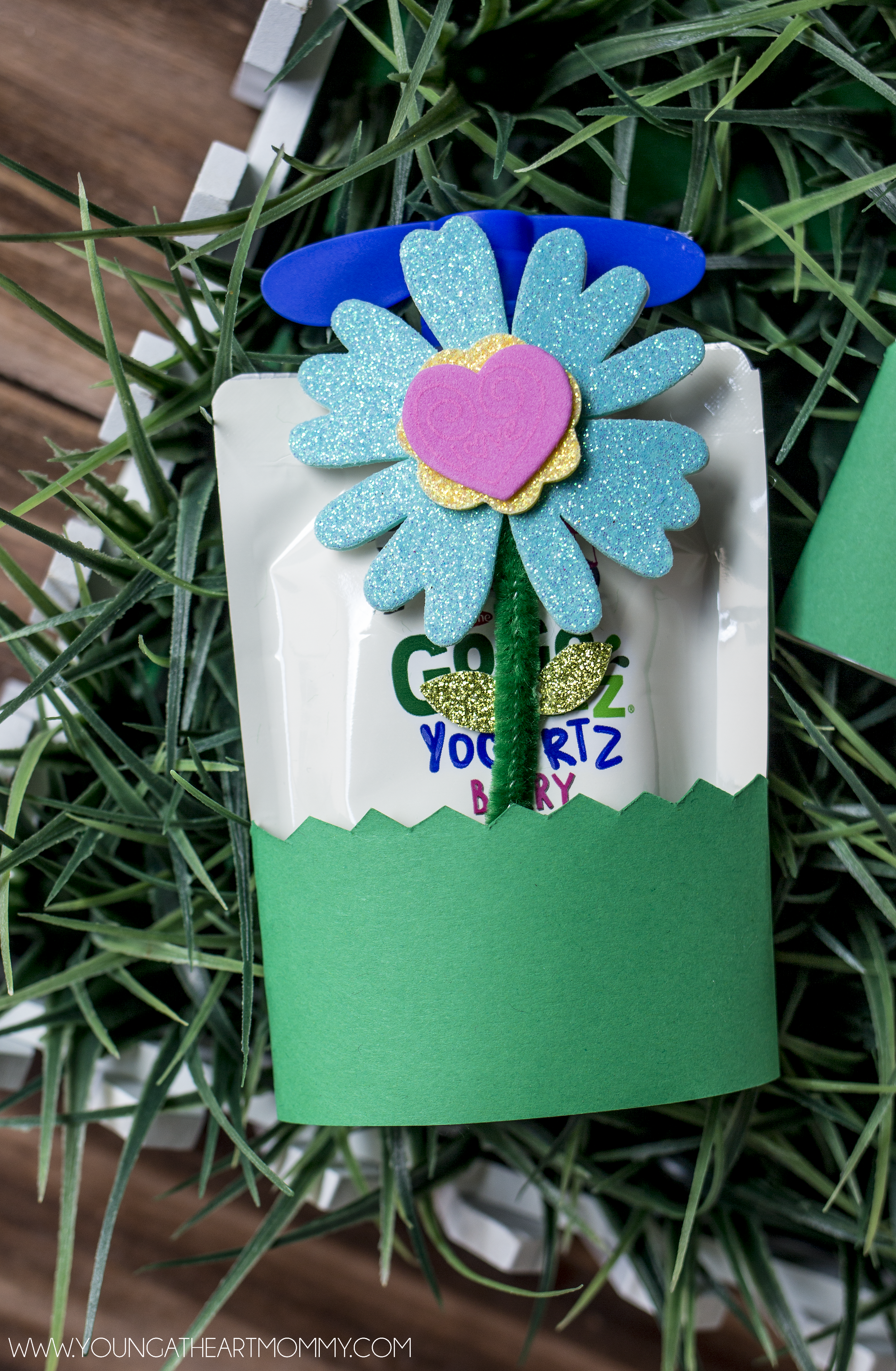 Enjoy goodness on the go with these cheerful GoGo squeeZ YogurtZ and be sure to connect with GoGo squeeZ to receive updates on other products they offer.
You can follow along on Twitter, Facebook, Pinterest, and Instagram.