As a Fox Entertainment Insider Ambassador I have been provided with materials to facilitate this post and giveaway. All opinions are my own!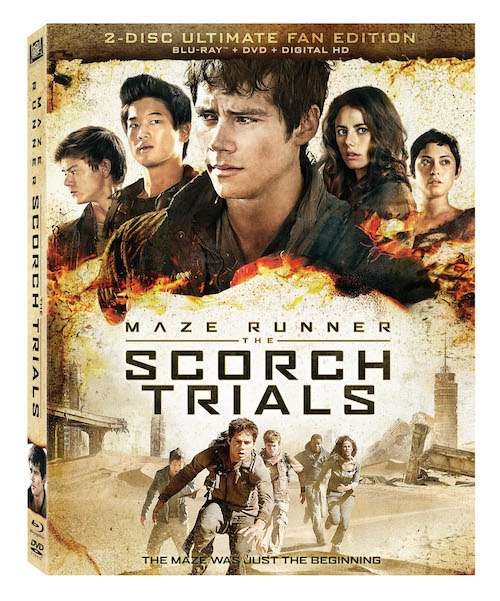 Earlier in the year I saw the original Maze Runner movie for the first time. It was actually by accident because I was sitting on my couch doing work and it happened to be on in the background. The main character Thomas, played by Dylan O'Brien, caught my eye because I recognized him from the hilarious movie The Internship with Owen Wilson and Vince Vaughn. It was strange seeing him in such a different role, being the hero instead of the uptight teenager engrossed in his cell phone. I only caught the middle, closer to the end, but that's all I needed to be completely hooked. Over the course of the next week I watched it a total of five times, FIVE! It has since become one of my favorite movies so you can imagine how excited I was when the second installment was announced. I love movies that have a continuous story line and contain twists that keep you engaged.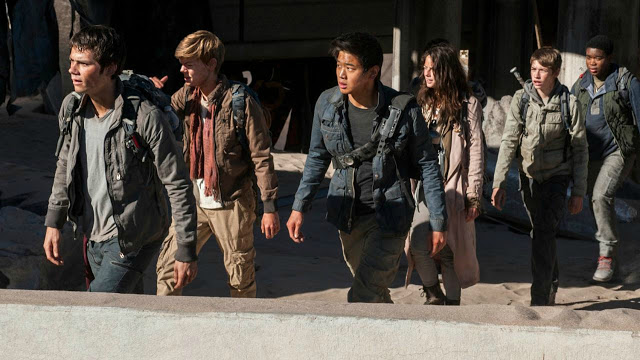 The Maze was just the beginning. After the harrowing adventure of escaping the maze, the Gladers find themselves right in the center of an epic mystery in Maze Runner: The Scorch Trials. There's more action, more excitement and more spectacular effects in this thrilling new chapter of the epic Maze Runner saga by James Dashner.
They may have escaped from the Maze, but Thomas and his fellow Gladers now face a greater challenge: searching for clues about the secret organization known as WCKD. Their journey leads them to the Scorch, a desolate wasteland filled with unimaginable dangers. The mystery deepens at every turn as the Gladers work together to discover their purpose and battle to survive in this must-see, electrifying adventure!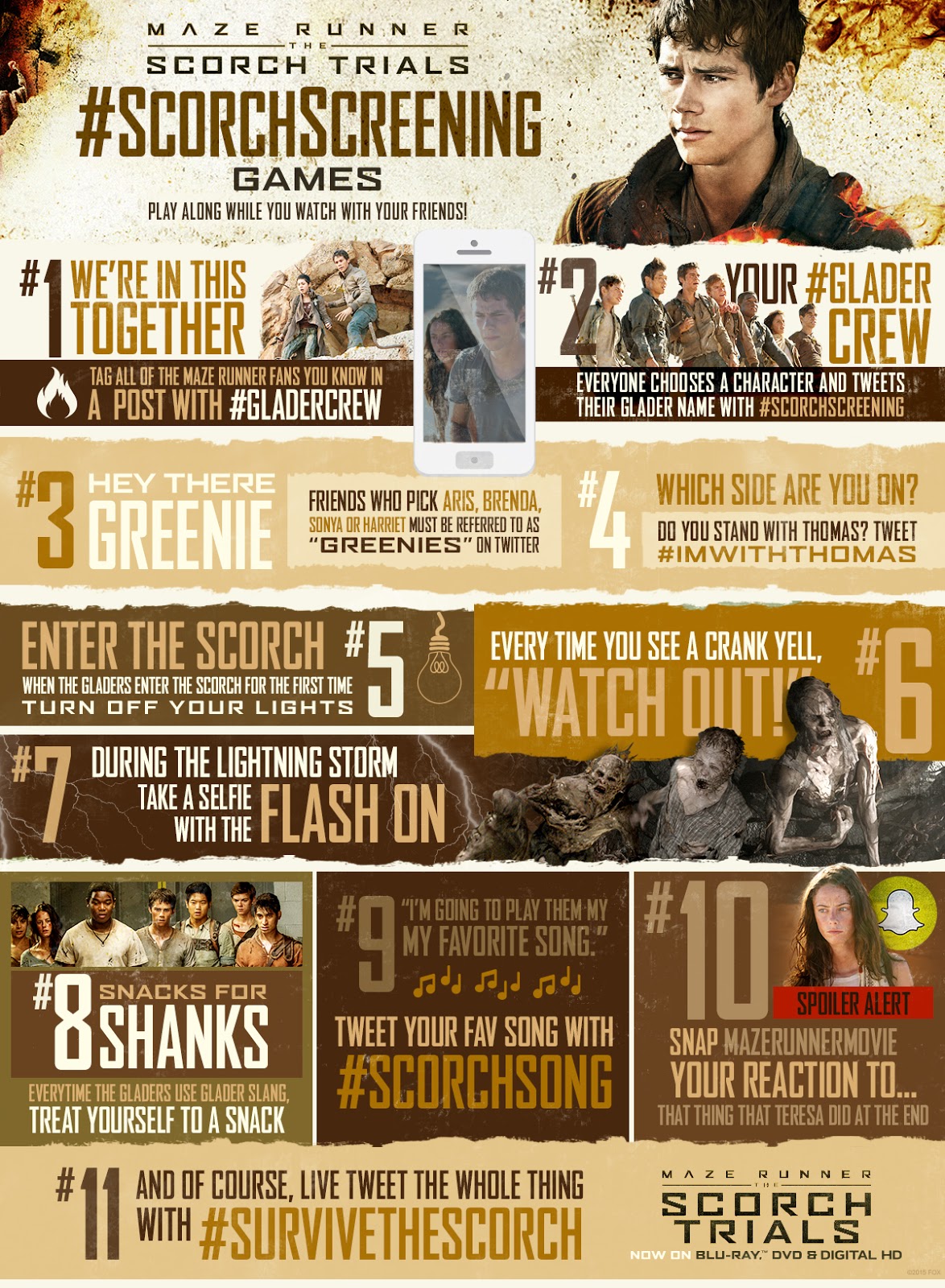 Real Gladers are in line for the greatest of presents this winter, as the Maze Runner: The Scorch Trials Ultimate Fan Edition on Blu-ray includes an exclusive, 24-page printed comic-book with two new prequel stories from BOOM! Comics. In addition, two hours of thrilling bonus content, including deleted and extended scenes will take fans further behind-the-scenes of the suspense and action-packed journey through the Scorch and more.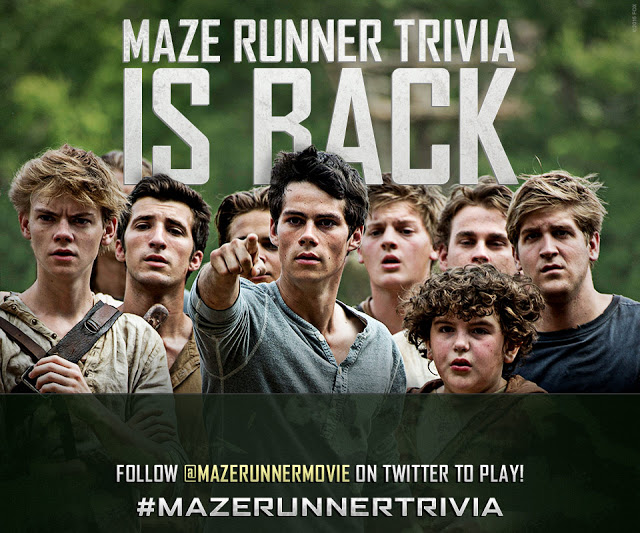 BUY IT: Maze Runner: The Scorch Trials is currently available on Digital HD and the DVD/Blu-Ray hits stores on December 15.
WIN IT: One lucky reader will take home a copy of Maze Runner: The Scorch Trials! Enter through the rafflecopter form below.