Looking for a refreshing yet fruity drink to ring in the new year with friends and family? This Fizzy Raspberry Lime Sparkler is just what you need to countdown the clock!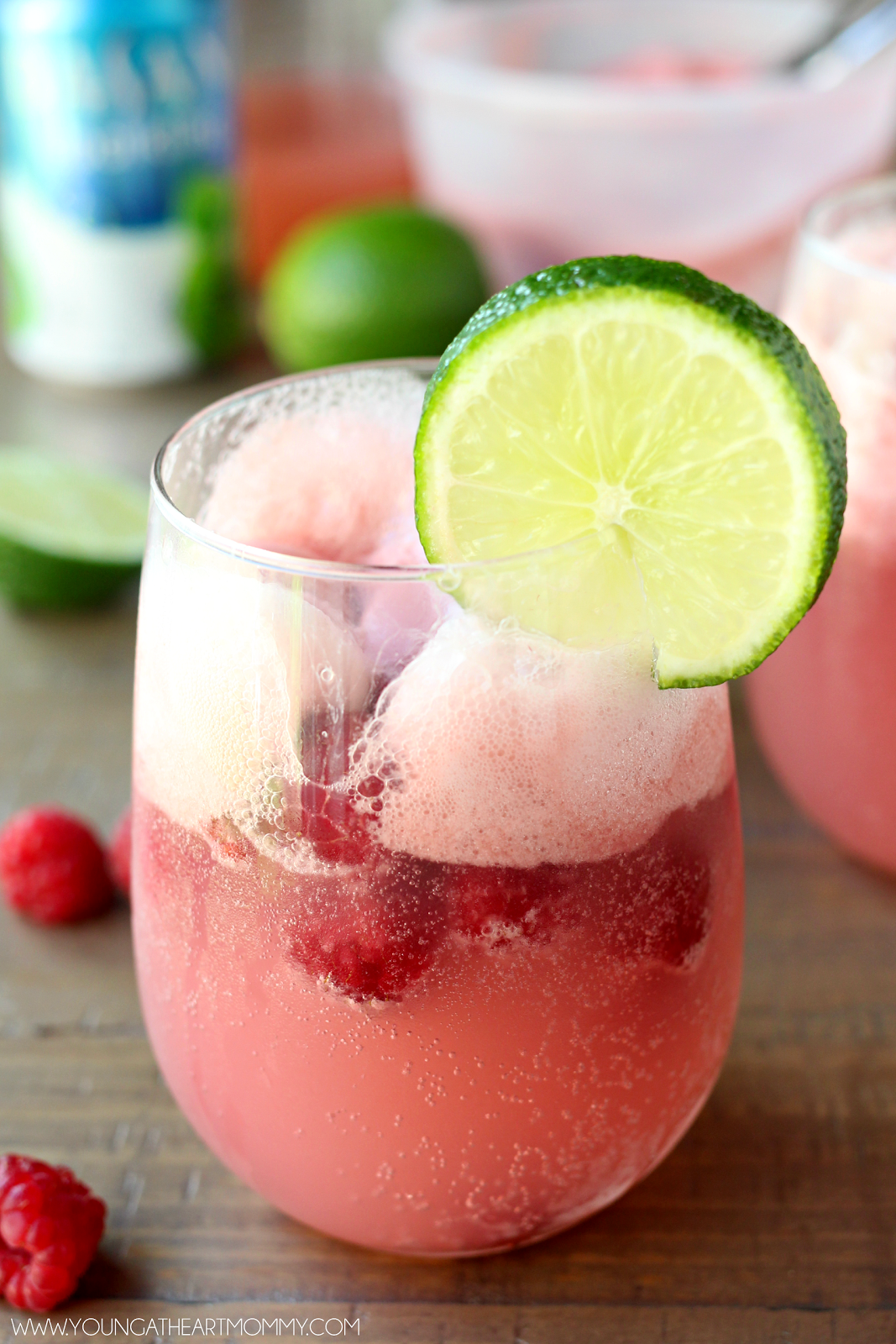 Christmas may be over but that doesn't mean it's time to wrap up the holidays just yet. As we get ready to welcome in a new year there is plenty of celebrating left to do. The best way to count down the clock is with a delicious drink in hand, surrounded by friends and family! This fizzy Raspberry Lime Sparkler is what we'll be using to toast to the memories we made this year and the adventures that await us in the months to come. I don't know about you but I prefer my cocktails creamy, fruity, and fizzy. I have never been one for a strong drink and more often than not, prefer to skip the alcohol all together if possible. Most New Year's Eve parties that I attend include adults and kiddos so creating a beverage that all can enjoy is important. Regardless of preference, every festivity needs a little sparkle. DASANI Sparkling Water is the perfect mixer to get things bubbly because it has ZERO calories, no added colors, is caffeine-free and naturally flavored.
Whether you are hosting a New Year's Eve party or attending one, it's best to find out ahead of time if it will be an adult oriented event or family friendly. In any case, you can easily whip up this recipe as a punch and guests can add alcohol to it if they please. Who doesn't like a dessert and drink in one? It's a sure crowd pleaser for all ages.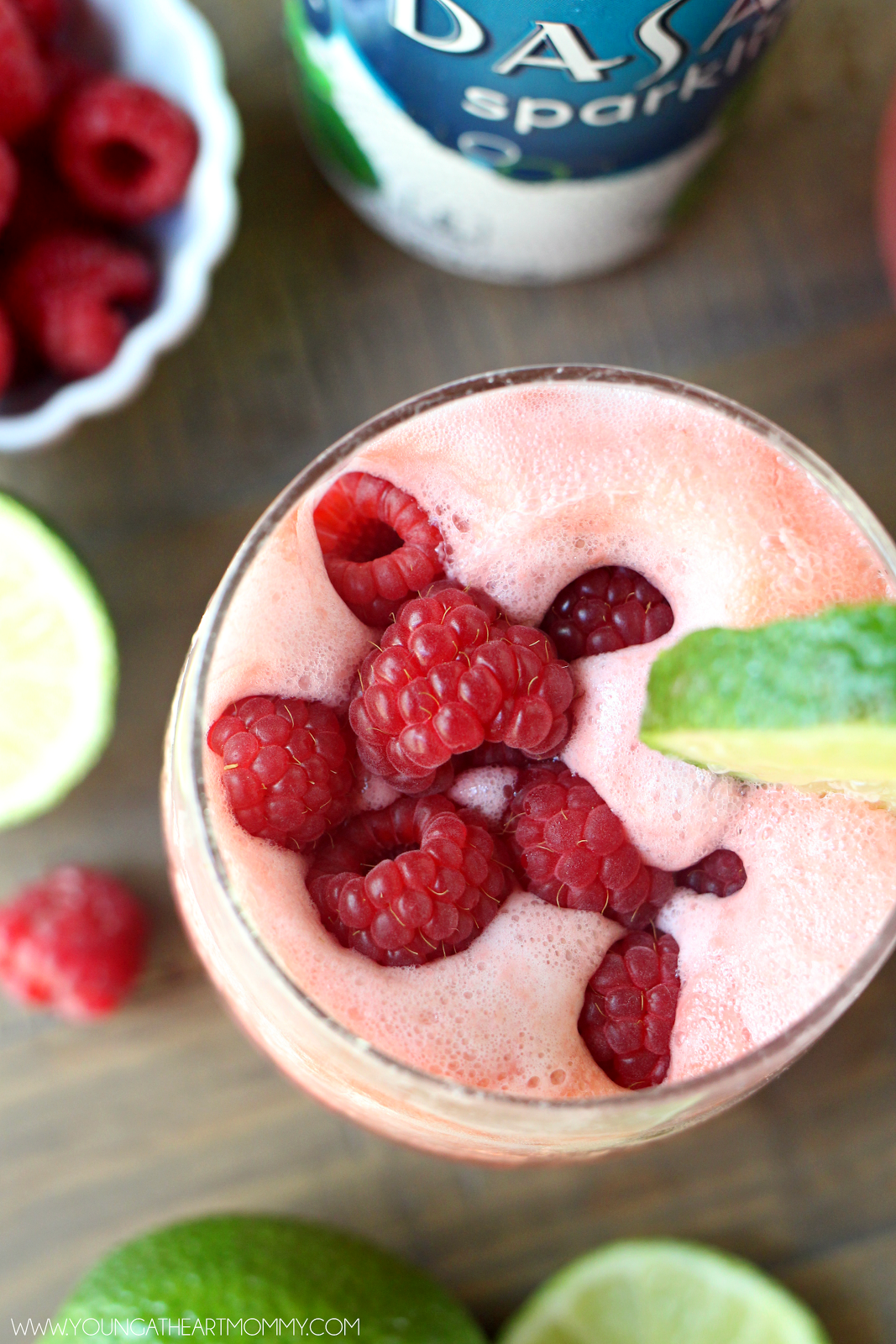 Refrigerate DASANI Sparkling Water at least 24 hours in advance as this drink is best served cold! The colder the better. I also split my raspberries in half, placing some in the refrigerator and the rest in the freezer.
Ingredients:
DASANI Sparkling Water in Lime

raspberry sherbet

raspberry lemonade

fresh raspberries

limes
Instructions:
1. Place 5-6 frozen raspberries into the bottom of the glass.
2. Add in 4-5 small scoops of raspberry sherbet.
3. Pour in DASANI Sparkling Water in Lime.
4. Add a generous splash of raspberry lemonade and a squeeze of fresh lime.
5. Garnish rim with lime circle and fresh raspberries on top.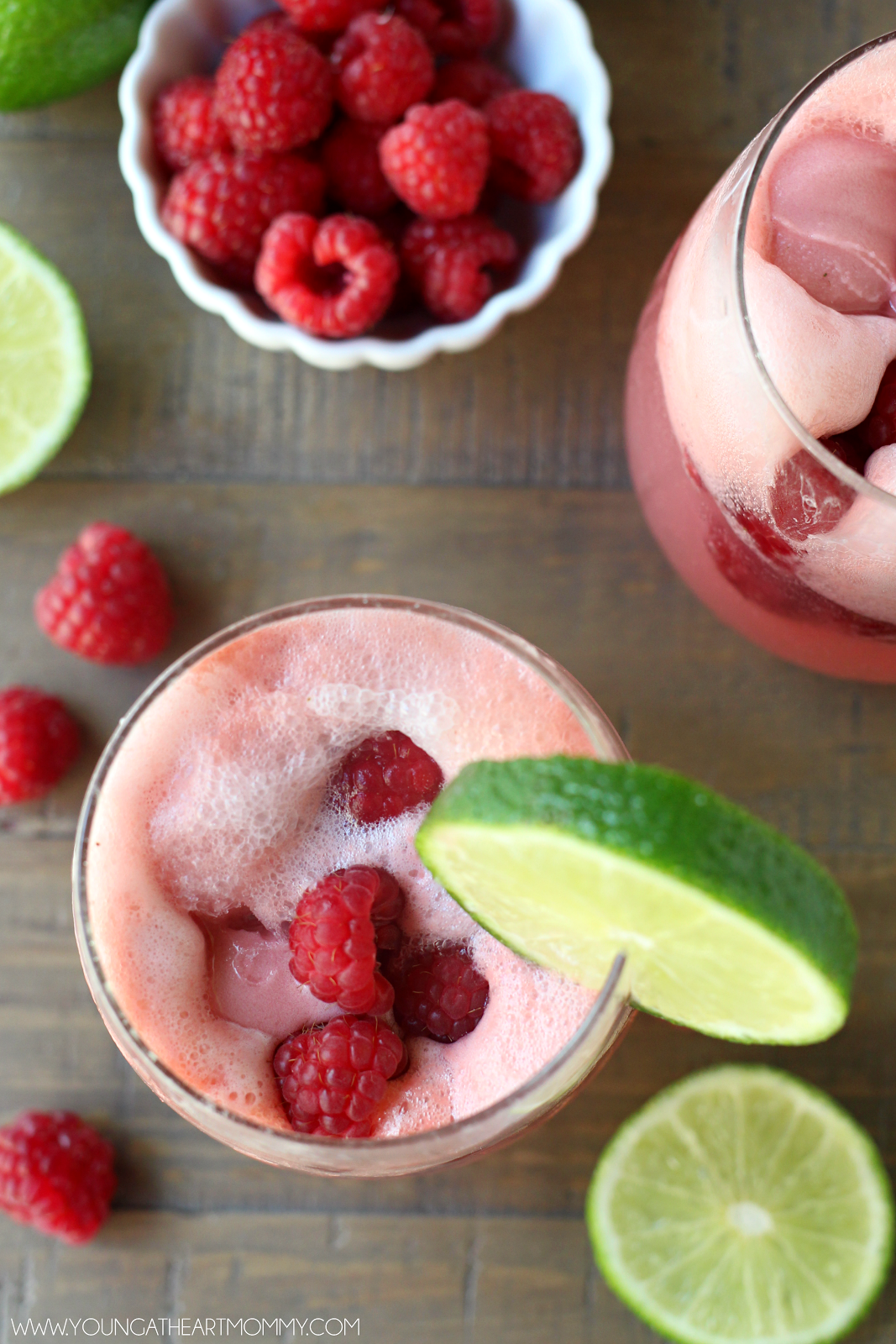 Ready to make the holidays sparkle? You can find DASANI Sparkling Water at your local Walmart in a variety of flavors including Lime, Lemon, Berry, and Black Cherry. They come in a 12 pack of 12 oz. cans so you don't have to worry about running out mid-party! Whether you are planning on making mocktails or cocktails, this fizzy addition is sure to make your sips sensational.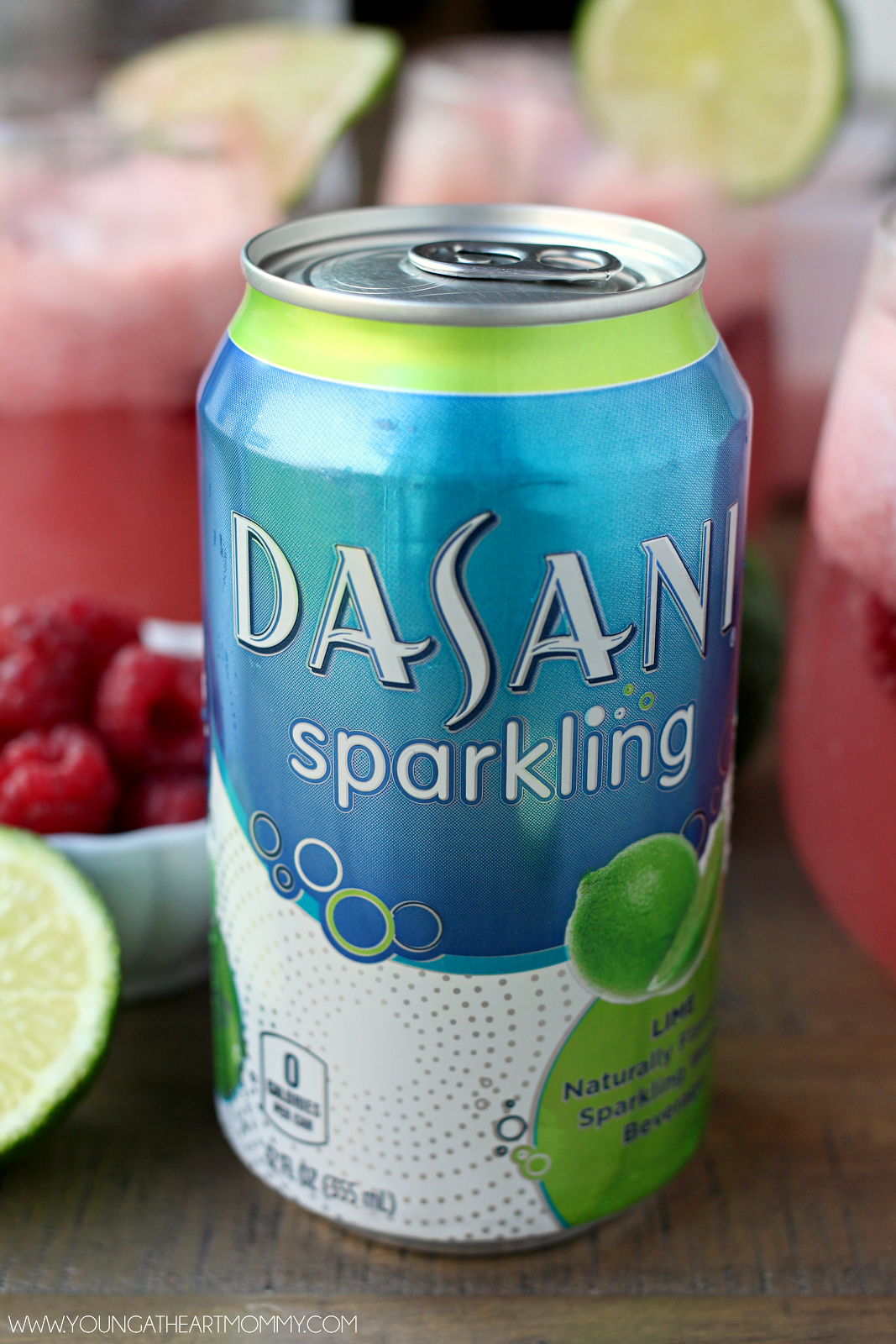 You can find even more holiday drink inspiration on Pinterest.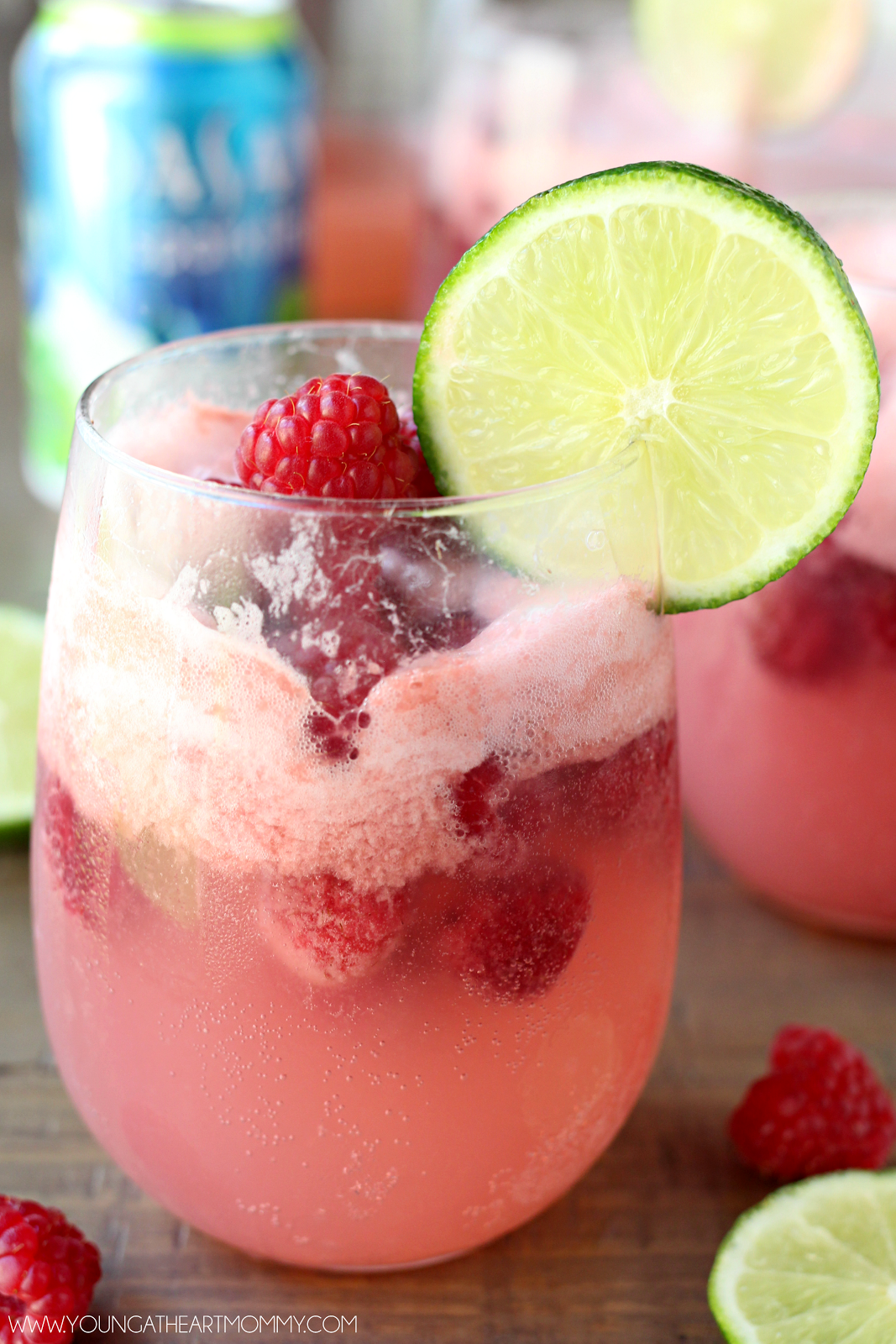 Even though this delicious Fizzy Raspberry Lime Sparkler is more of a mocktail, you must be 21 to consume alcoholic beverages. When doing so, please drink responsibly. No drinking and driving, and no drinking and texting! Please be safe this holiday season and going into the new year.