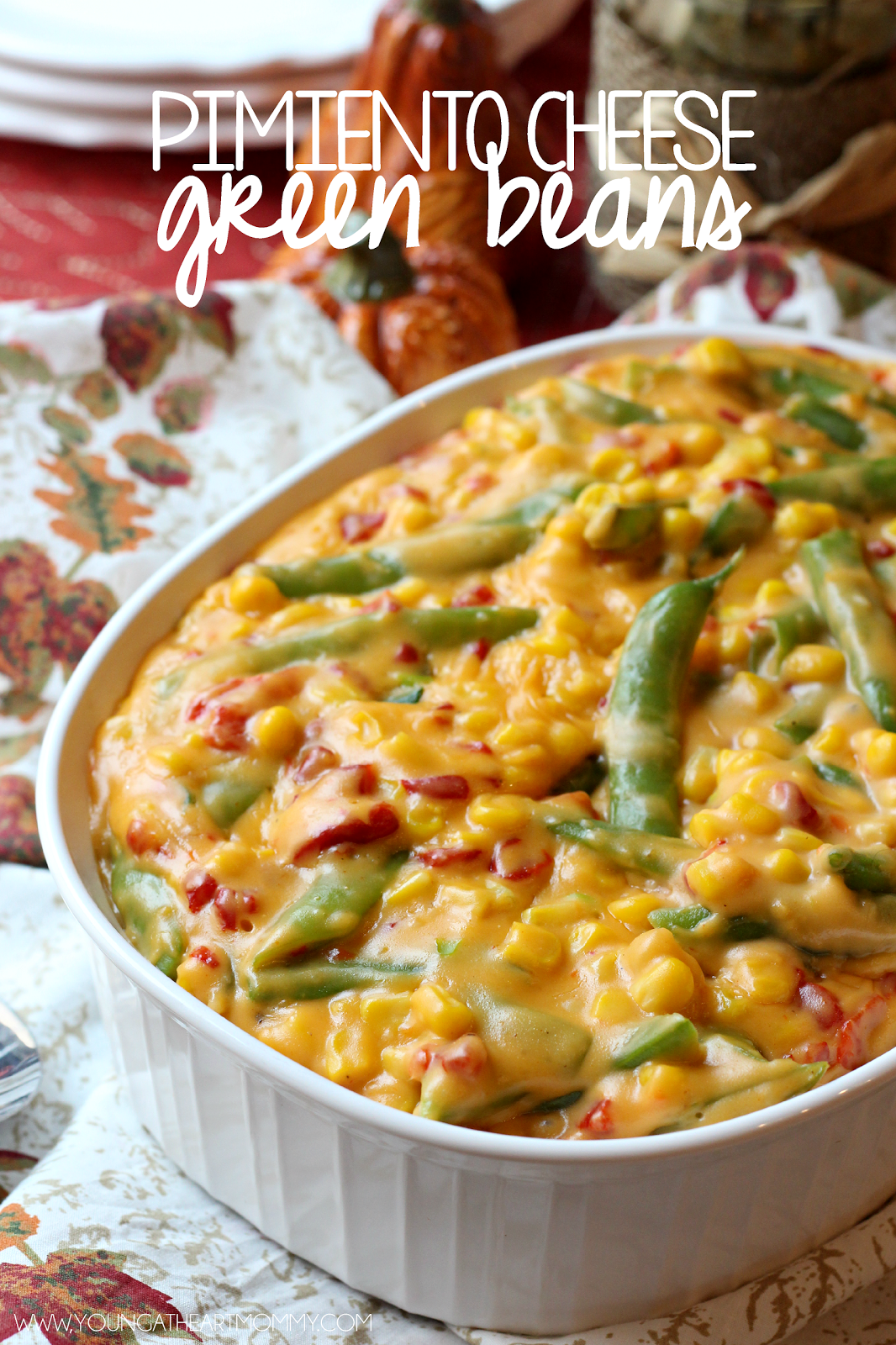 Last week I started thinking about the annual Thanksgiving feast we have at my mom's house each year. It's typically a full blown foodie fest that ends with you either unbuttoning your pants for extra room or a long nap wherever a comfy spot is available. From the traditional family dishes made from scratch to the seasonal pumpkin cheesecake, I end up in a blissful food coma almost immediately after cleaning my plate. Plopping on the couch post-meal to watch the annual parade in a cozy pair of pajamas just comes with the Turkey Day territory.

While it's next to impossible to overshadow a big juicy turkey, rounding out Thanksgiving dinner with savory sides is just as important as the main dish. A traditional Thanksgiving dinner in our family includes homemade stuffing, mashed potatoes, cranberry sauce, and sweet potato souffle topped with marshmallows. These are must-haves that never fail to keep everyone full and happy. Whether it's a casserole or souffle of some sort, I enjoying making news dishes to compliment the favorites. These Pimiento Cheese Green Beans are my pick this year and I hope that everyone loves them as much as I do!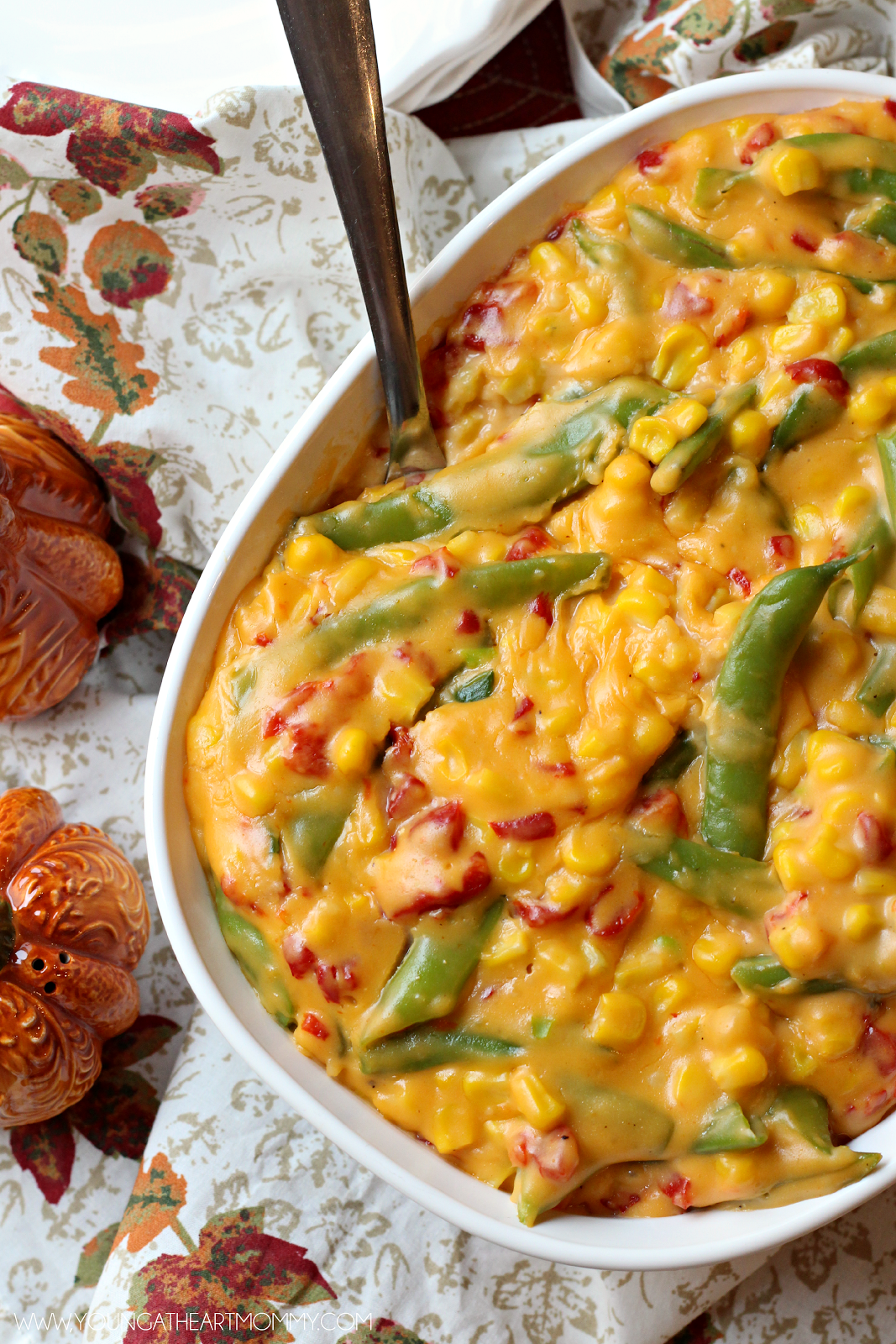 Ingredients:
2 1

/2 pounds of trimmed green beans

3 large pimientos

diced into small pieces

2 cups of froz

en corn

2 cups

milk

6 oz. finel

y grated

sharp chedd

ar cheese

6 oz. finely grated cheddar

cheese

5 tbsp. al

l-purpose flour

4 tbsp.

salted butter

3 tbsp. grated

onion

1 tbs

p. hot sauce

2 tsp. Worc

estershire sauce

1/2 s

alt

1/

4 tsp. black pepper
Directions:
1. Add green beans to a pot of salted boiling water. Cook 3 minutes or until slightly tender. Add corn and cook for an additional 3 minutes. Drain and set to the side.

2. In medium saucepan heat butter and onion together, stirring as the onion becomes translucent. Sprinkle flour on top of onions and allow to cook for 1-2 minutes while still stirring. Carefully whisk in milk until mixture becomes smooth. Simmer on high while whisking occasionally. Reduce heat and continue to stir for 1-2 minutes or until thick.

3. Add handfuls of cheese into the mixture, stirring until smooth. Pour in hot sauce, Worcestershire sauce, pimiento pieces, pepper, and salt. Continue to stir until well blended.
4. Toss in green beans and corn to the cheese sauce. Stir until well coated and transfer to a serving dish.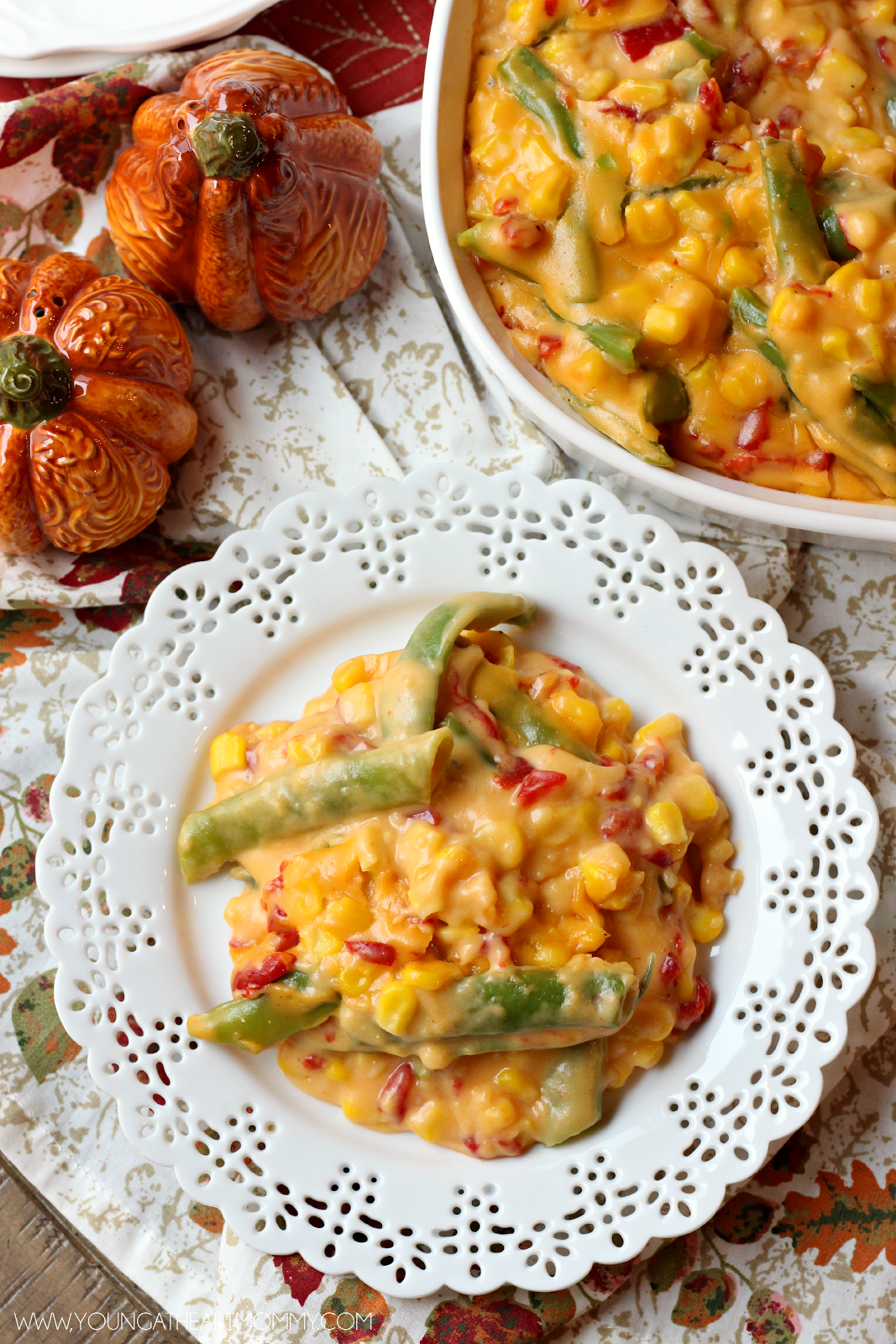 The richness from the cheese and sweetness from the pimiento peppers really makes this dish stand out from the rest. This Thanksgiving surprise guests with a new twist on the traditional green bean casserole. Their taste-buds will thank you!
What's your favorite Thanksgiving side dish?