Chocolate Chip Cheesecake Cookie Sandwiches combine two of my FAVORITE treats – warm homemade cookies and creamy cheesecake filling!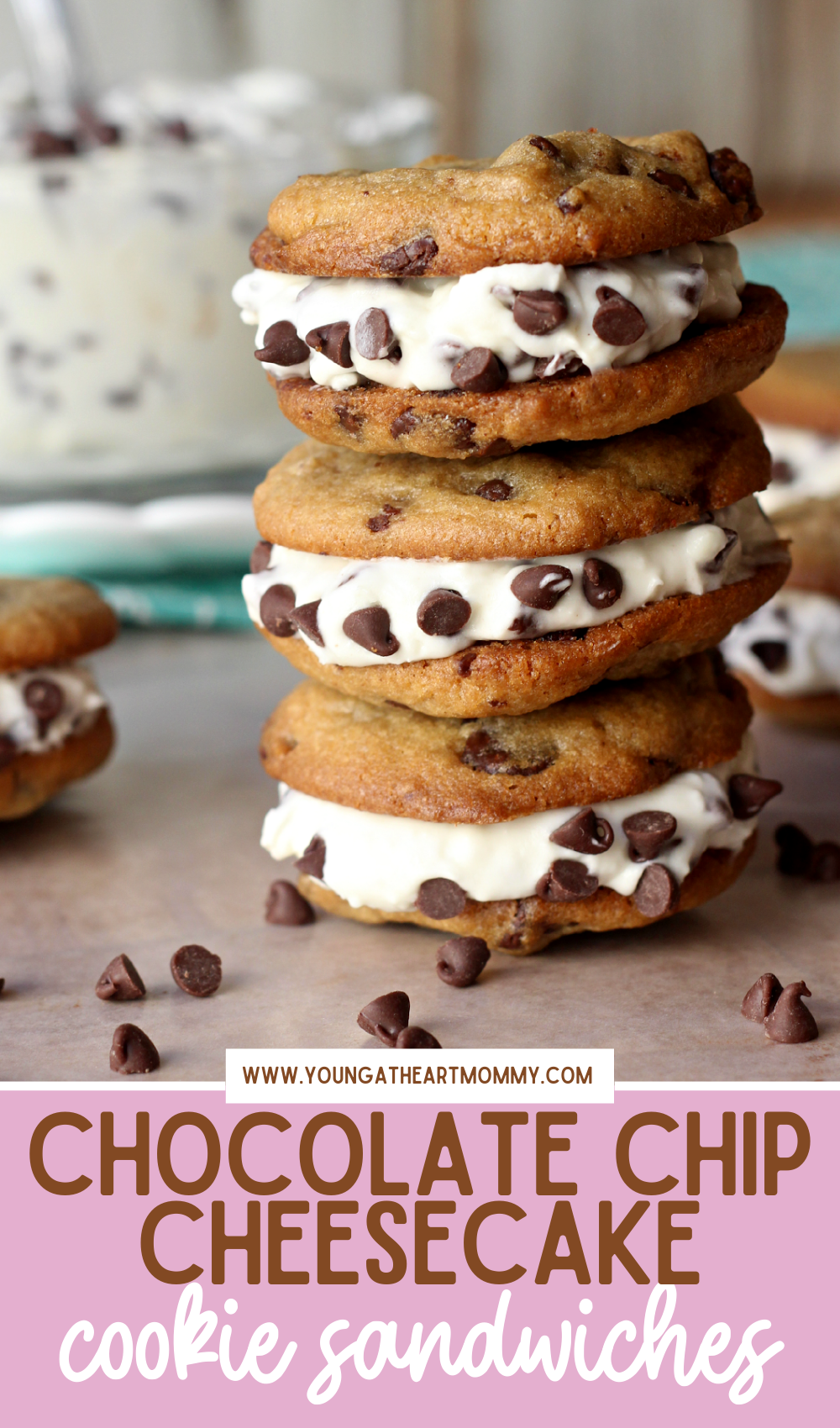 Ready for another "mash-up" that includes two classic treats paired together to create one mega-delicious dessert? I hope so because today I bring you one of those random concoctions I created in my kitchen yesterday. It's true. This recipe was in no way planned or even imagined until 20 minutes before I made it. I envisioned it completely different but due to a last minute brain bubble I came up with something even better than I had originally prepared for. I also wanted to utilize the 5 packs of cream cheese I've been hoarding in my refrigerator the past week. Must-stop-buying-cream-cheese.
Chocolate Chip Cheesecake Cookie Sandwiches are here and they are sure to sweeten up the weekend before it even begins. You won't believe how easy they are to make and how quickly they will disappear! All good things must come to and end… or be consumed?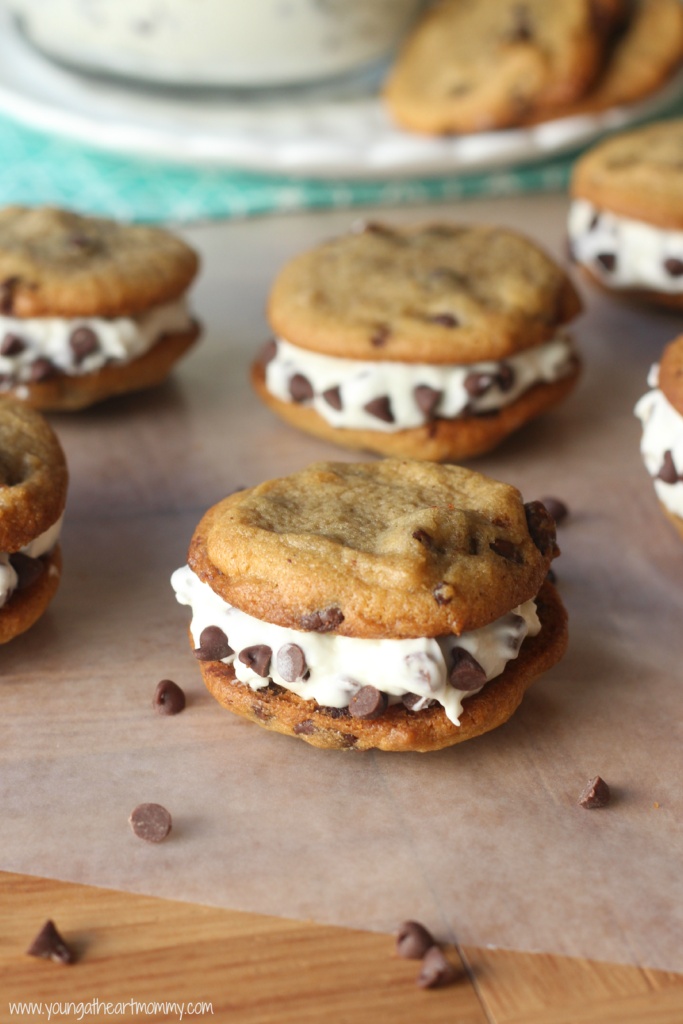 Ingredients:
NESTLÉ® TOLL HOUSE® Refrigerated Chocolate Chip Cookie Bar Dough

8 oz. heavy whipping cream

6 oz. softened cream cheese

1 cup marshmallow fluff

1/4 cup of granulated sugar

1/2 cup mini chocolate chips

1/2 tbsp. lemon juice
Directions:
1. Preheat oven to 350 degrees. Break cookie dough bars off along the pre-scored lines. Place 12 cookies 2″ apart on un-greased baking sheet. Bake for 11-12 minutes or until golden brown. Remove from baking sheet and allow to cool completely before assembling.
2. In large mixing bowl combine cream cheese and lemon juice, beating until smooth. Add in heavy whipping cream and continue to beat on high to blend ingredients. Add in the sugar and marshmallow fluff. Sprinkle in mini chocolate chips and fold into the mixture until evenly distributed.
3. Refrigerate cheesecake filling until your are ready to use. Scoop a heaping spoonful in between two chocolate chip cookies. Sprinkle a few extra chips along the edges.

4. Optional step: Dip one half of the cookie sandwich in chocolate and stick them in the fridge for 5-10 minutes or until chocolate hardens. This treat is really delicious after it's been chilled for a while!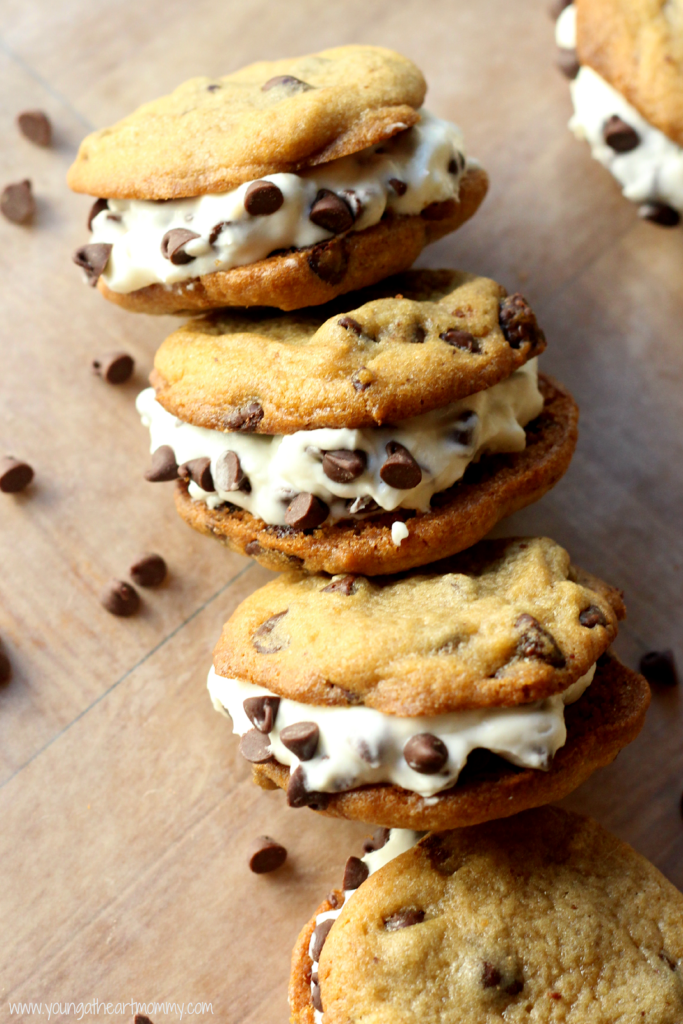 In the words of Toodie herself, "Wow mom those looks like sweet heaven." I think that's a sign that these are a winner! The best part of this recipe is that the cheesecake filling is no-bake and the leftovers can be used as a dip. Grab some vanilla wafers or cookie of choice and scoop away.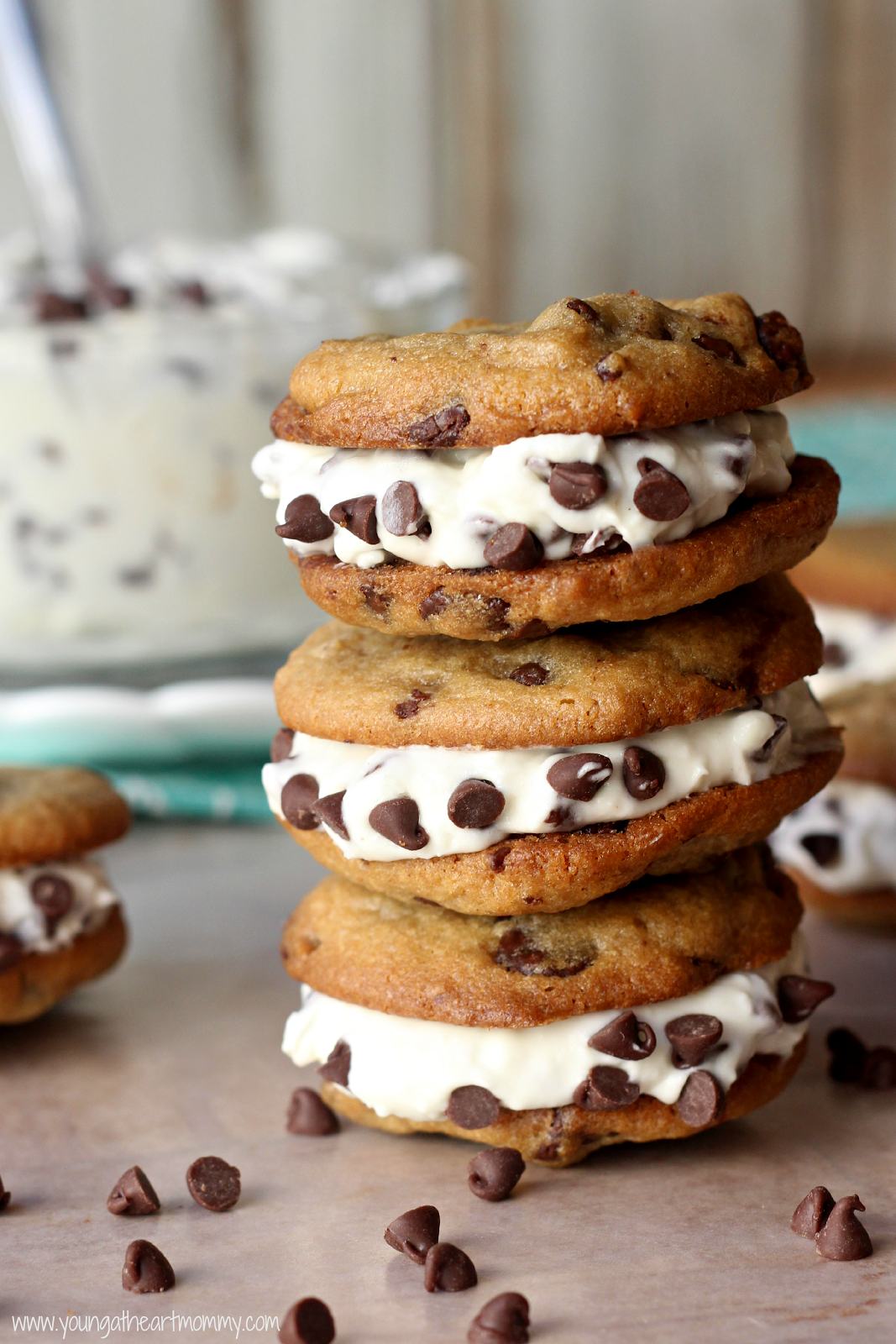 What's your favorite way to enjoy a chocolate chip cookie?