This #SunsOutSpoonsOut shop has been compensated by Collective Bias, Inc. and its advertiser. All opinions are mine alone. #CollectiveBias
You scream, I scream, we all scream for.. Funfetti Donut Ice Cream Sandwiches!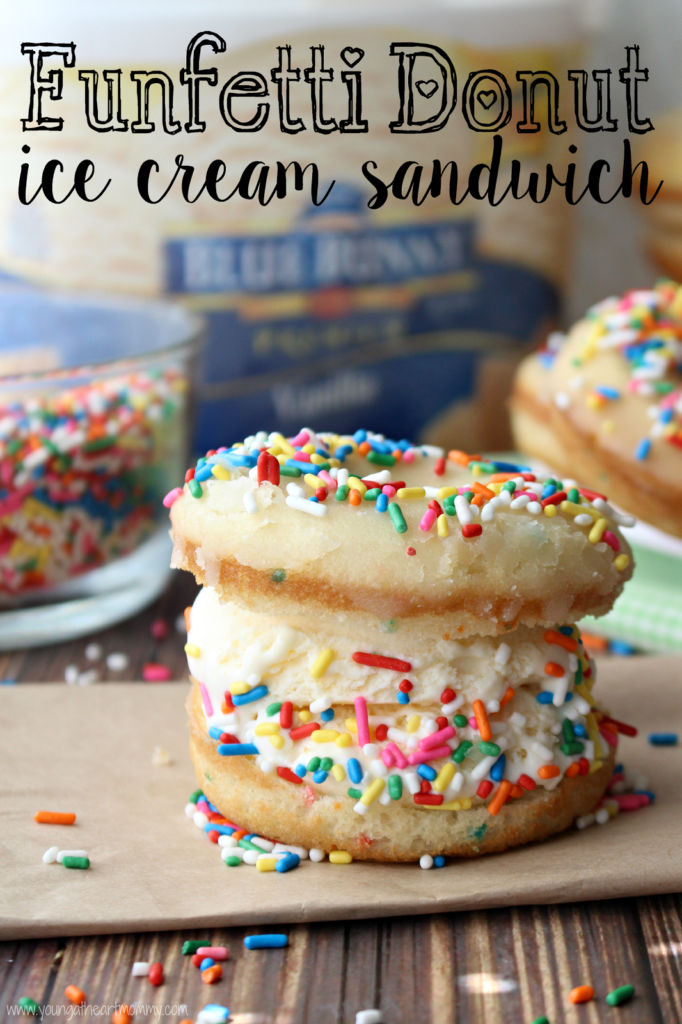 Summer is such a happy and relaxing time here at our house. The days are long while the weather is beautiful and warm. In Florida it's hard to distinguish between the seasons that we don't typically acknowledge, but you know when the season of sunshine has arrived. Flip flops, water slides, colorful pool floats, sundresses, and mouth-watering frozen treats are all staples to beat the heat. The best way to cool off during the Summer time is with a big scoop of ice cream covered in sprinkles and syrup. That's the way I always enjoyed it as a child and Toodie is no different. She could eat her weight in vanilla ice cream.
While we both love the classic scoop of frozen delight on its own, lately I have had another sweet on my mind- these Funfetti Donut Ice Cream Sandwiches! Yes, this is happening and once I discovered how delicious they were together there was no stopping me. I combined two of the greatest desserts and they compliment one another perfectly because who doesn't love ice cream, sprinkles, AND donuts? You would be crazy not to.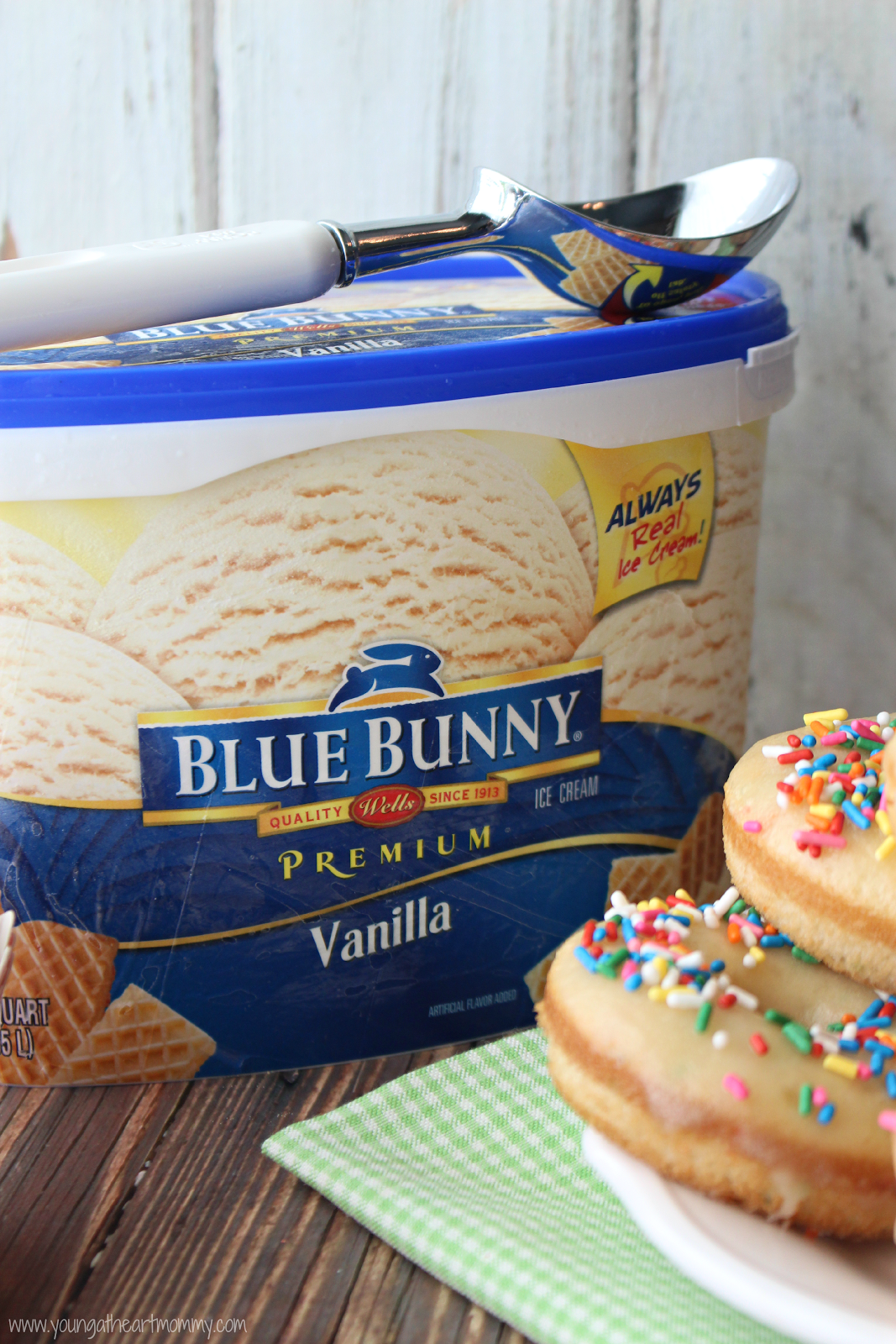 Don't worry, as a mom I know how hectic Summer time can be on its own so don't be intimated by these spruced up ice cream sandwiches. After a full day of entertaining my daughter and keeping her busy, the urge to just scoop a heap of ice cream into a bowl to enjoy five minutes of bliss is tempting. Sometimes we want to gain that short amount of quiet time as quick as possible, even if it only lasts a few moments! That's why I made sure this confection creation was simple to make. Don't let the colorful sprinkles fool you. We don't all have the time or patience to prepare a dozen gourmet donuts which is why a box of cake batter and a tub of Blue Bunny ice cream will become your best friend.
Grab your donut pan and let's get baking before the ice cream melts!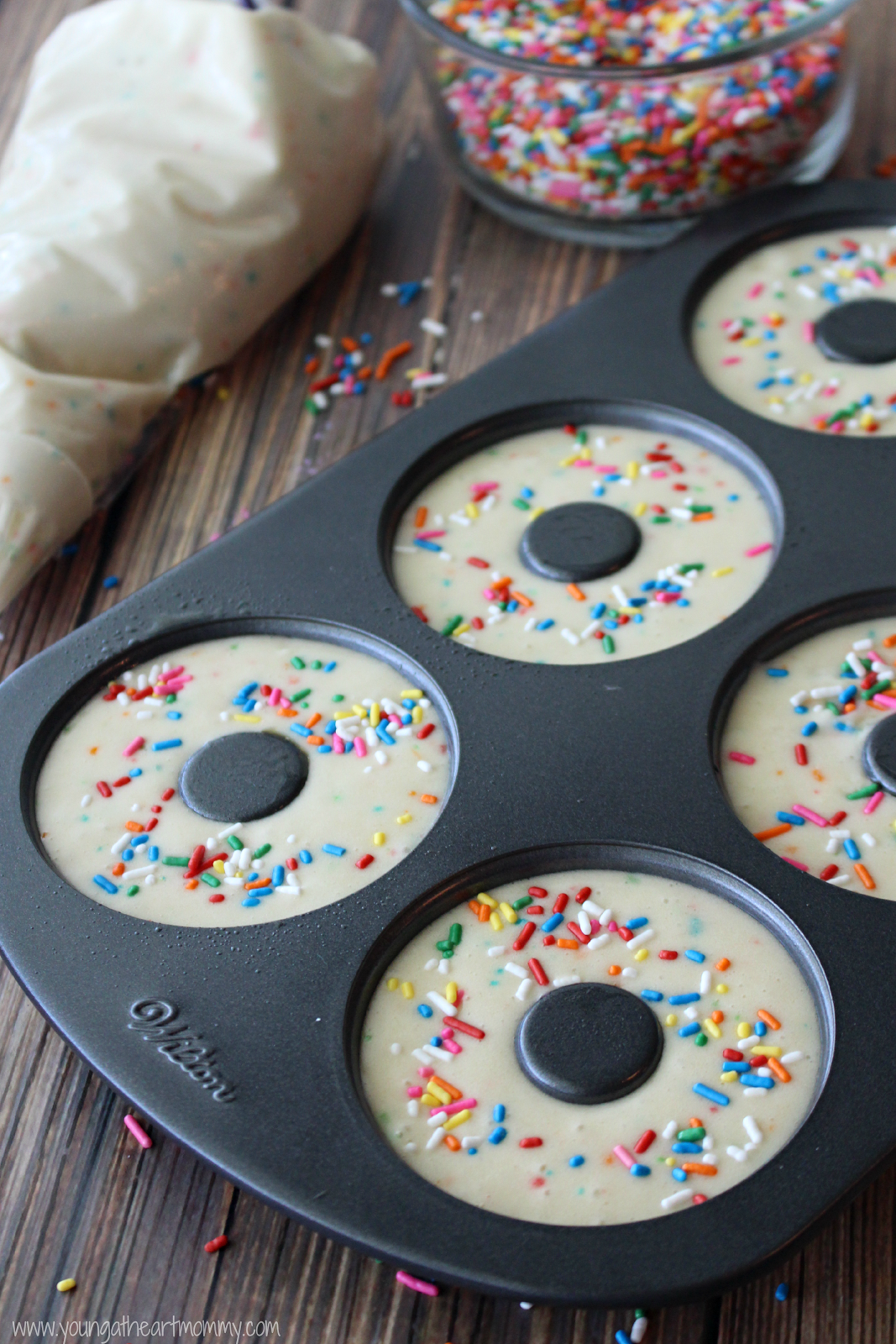 Funfetti Donut Ice Cream Sandwiches
Ingredients:
Funfetti cake mix

eggs

vegetable oil

rainbow sprinkles

Blue Bunny Vanilla Ice Cream

2 cups of powdered sugar

1/4 cup of milk

1 tsp. vanilla
Preheat oven to 350 degrees. Spray donut pan with non-stick cooking spray.

In large stand mixer prepare boxed cake mix according to the instructions on the back of the package.

Use a cake decorating bag or plastic sandwich bag to fill each ring shaped compartment of the donut pan with batter.

Bake for 12-15 minutes or until donuts are cooked all the way through. These will cook faster than the given time on the box so keep an eye on them.

Remove from the oven and allow to cool before icing.

Prepare icing by heating powdered sugar, milk, and vanilla extract in a medium sized saucepan over medium heat. Stir until melted and mixture is smooth. Transfer to a bowl or remove the pan from heat before dipping.

Immediately dip the tops of the donuts into the glaze, swirling them around the pan to make sure they are coated evenly. Move the donuts to a wire rack or piece of parchment paper to allow excess to drip off. Add on a layer of sprinkles and let them sit while icing firms.

Slice donuts in half and add a big heaping scoop of vanilla ice cream in the middle. Sandwich the two pieces back together, roll edges of ice cream in sprinkles, and enjoy!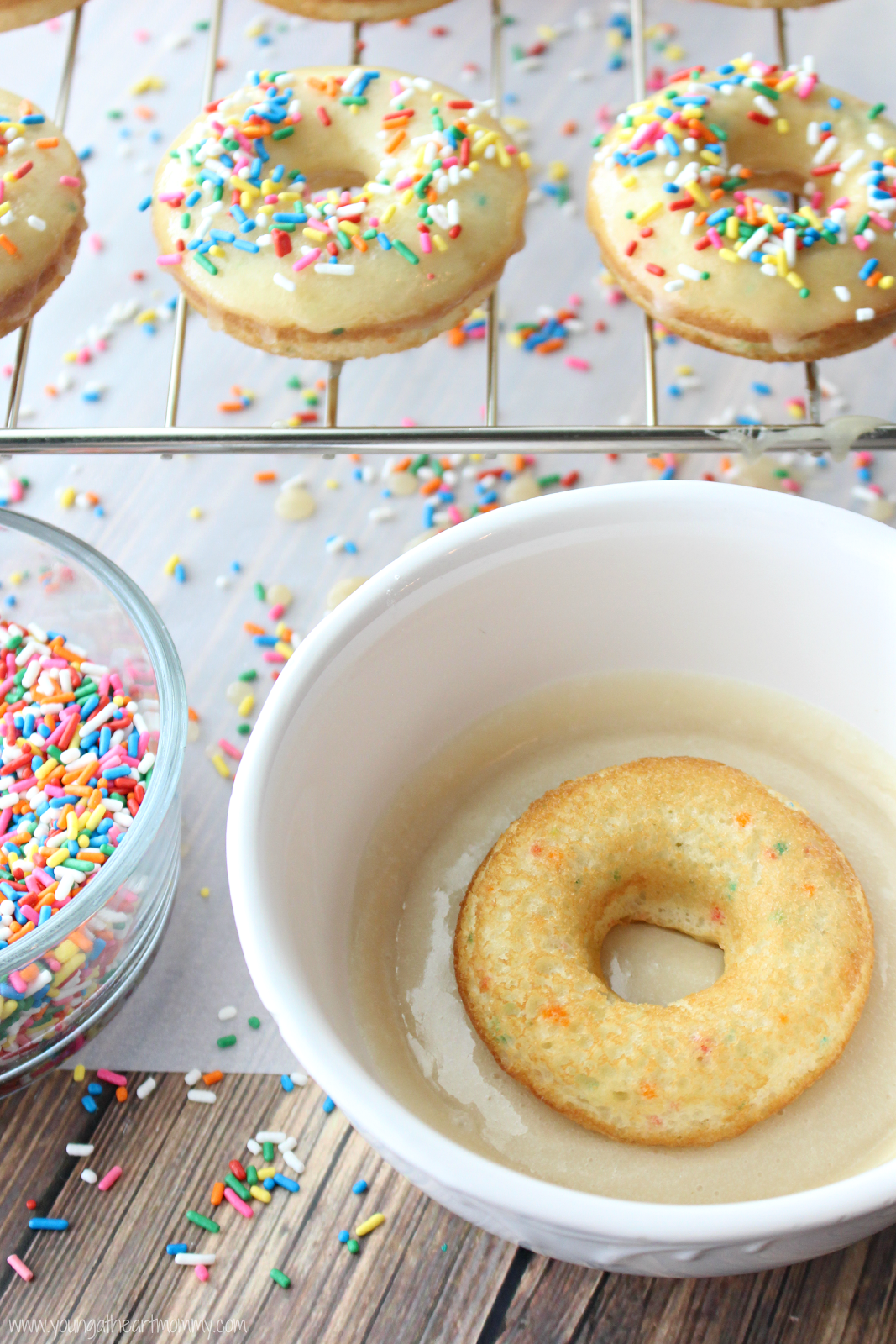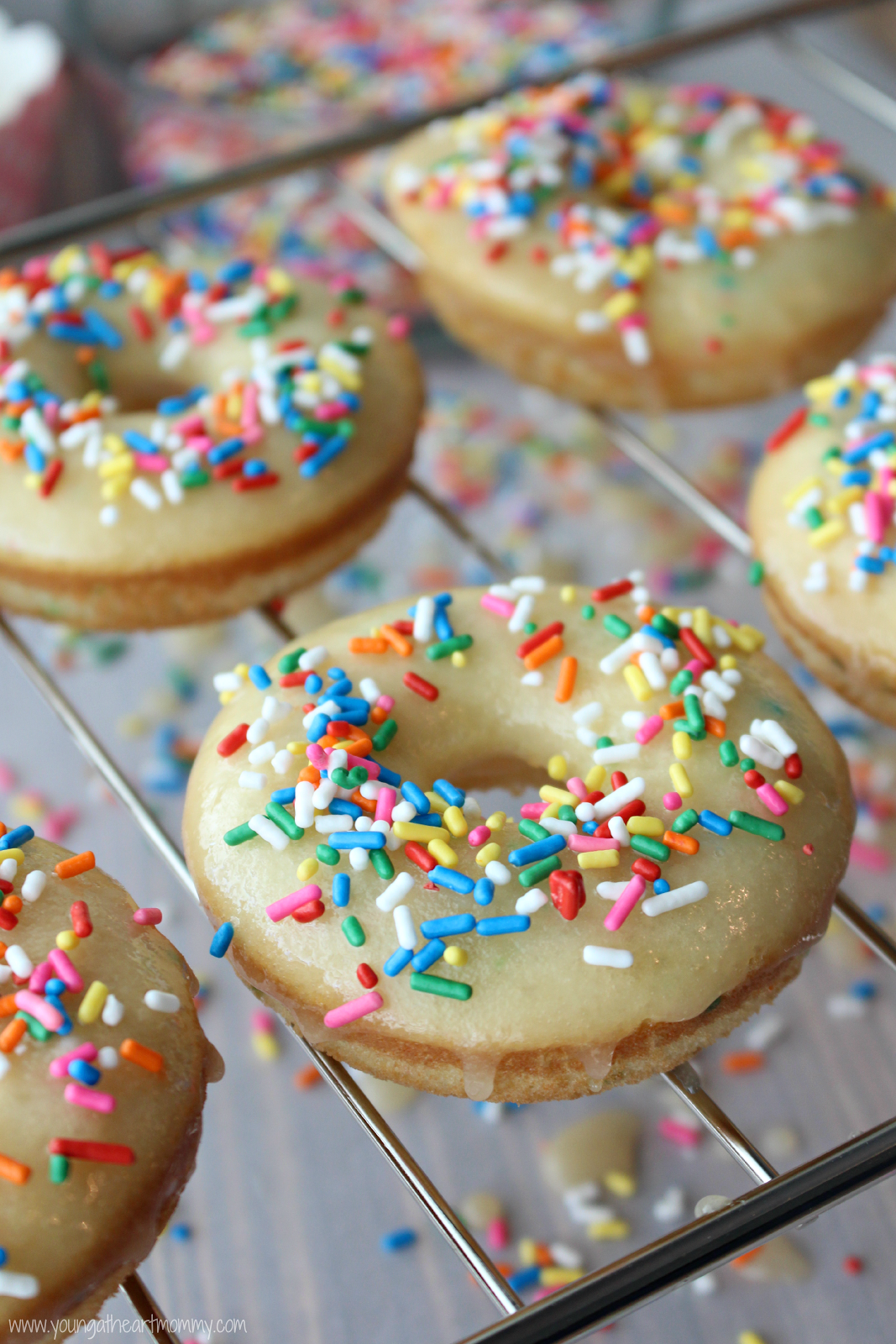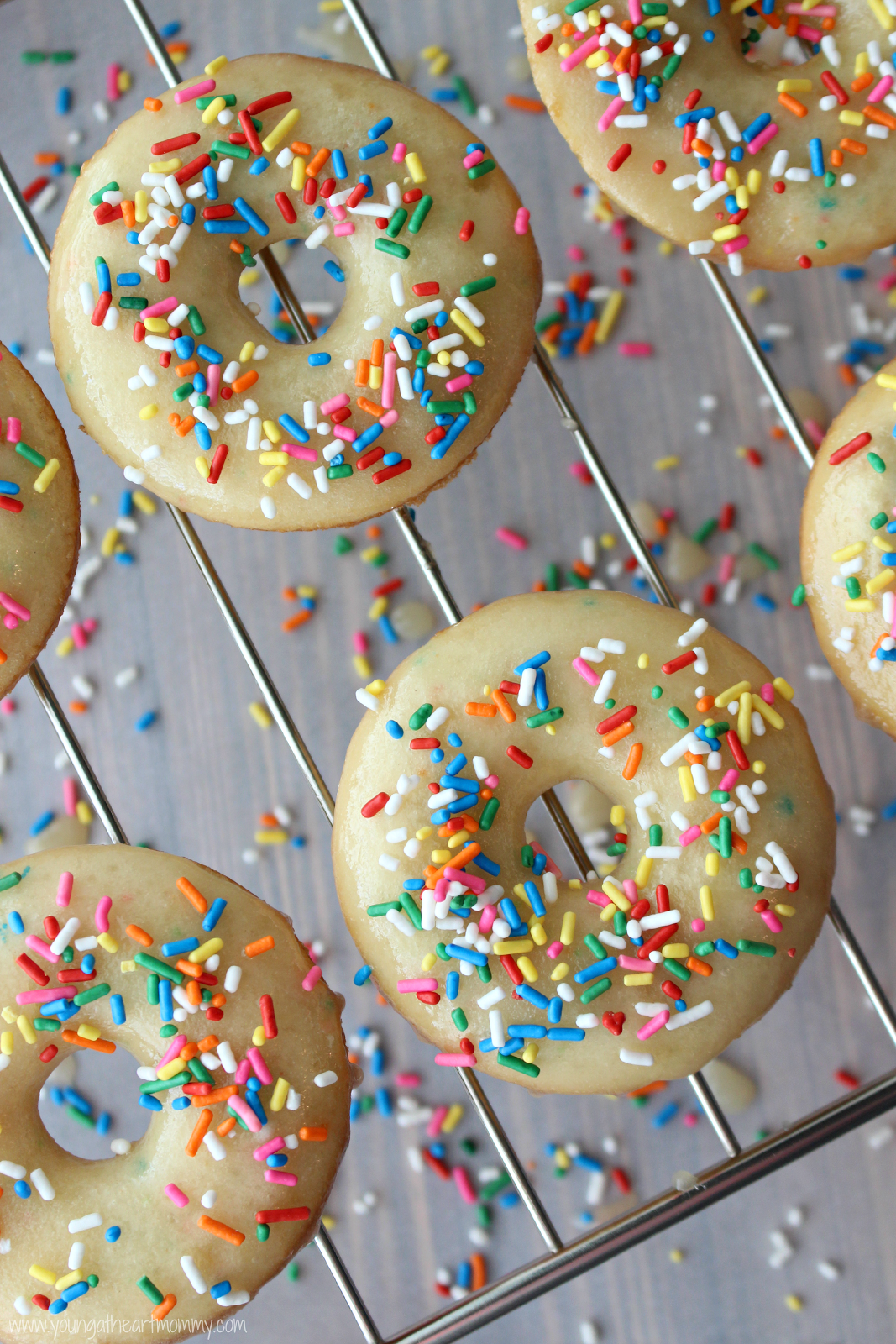 There you have it, the sweetest treat to enjoy a little fun in the sun with your family this Summer.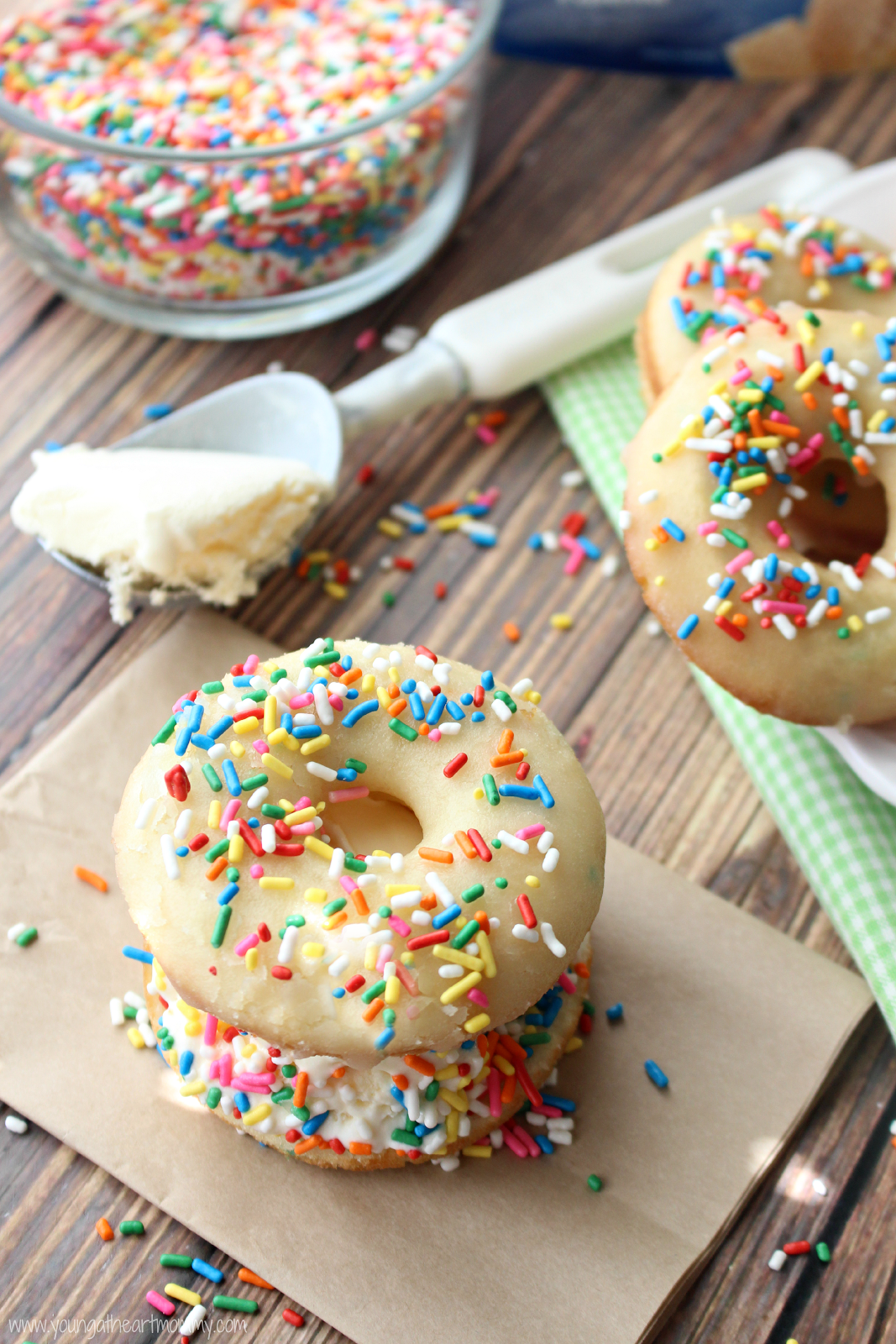 Everything needed to make these Funfetti Donut Ice Cream Sandwiches can be found at your nearest Walmart. Blue Bunny has a variety of ice cream flavors available from the classic Vanilla to one of my favorites, Peanut Butter Panic. Don't forget to grab a few tubs when you pass through the freezer aisle on your next shopping trip. You can never have too much ice cream during the Summer!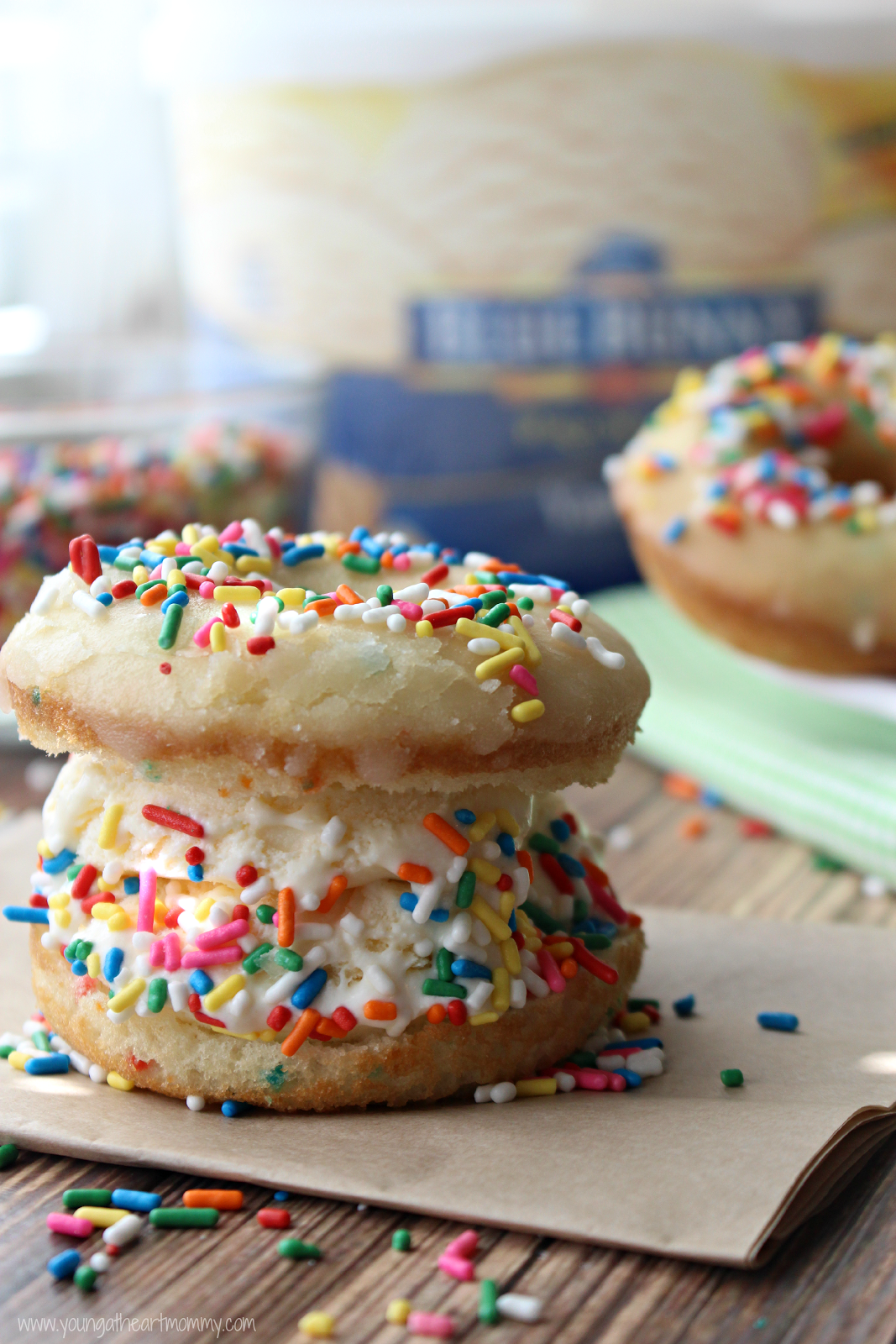 While shopping for your donut ice cream sandwich ingredients, keep an eye out for the in-store demos. Between July 16-19 you can sample Blue Bunny ice cream at participating locations. See if your store is on the list here.
Connect with Blue Bunny on Twitter, Pinterest, Facebook, and Instagram to keep up with their latest flavors to inspire your own treats.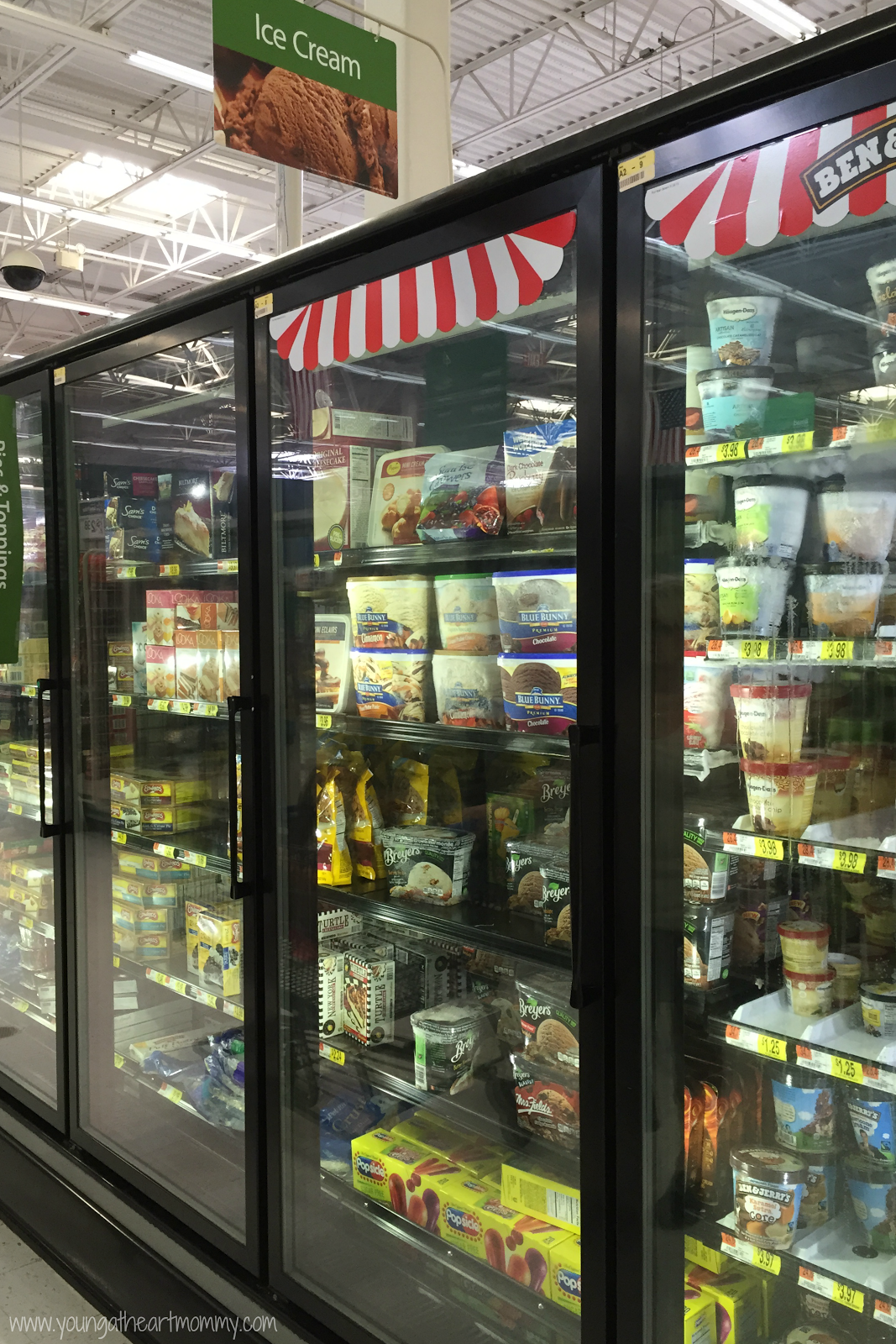 What's your favorite way to enjoy ice cream?
Sprinkles, nuts, sugar cones, gummy bears, waffle bowls, smothered in hot fudge?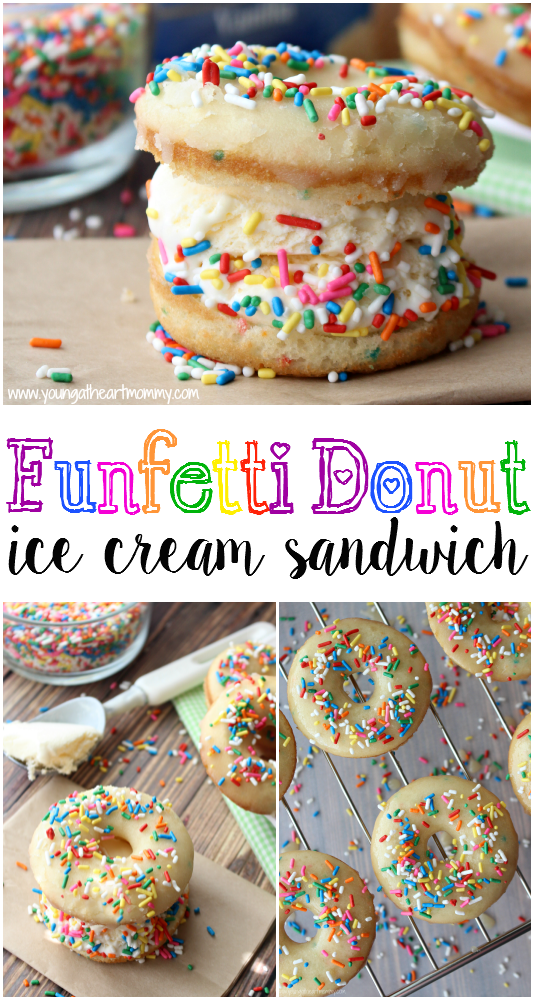 I hope you'll give these Funfetti Donut Ice Cream Sandwiches a try before Summer ends!