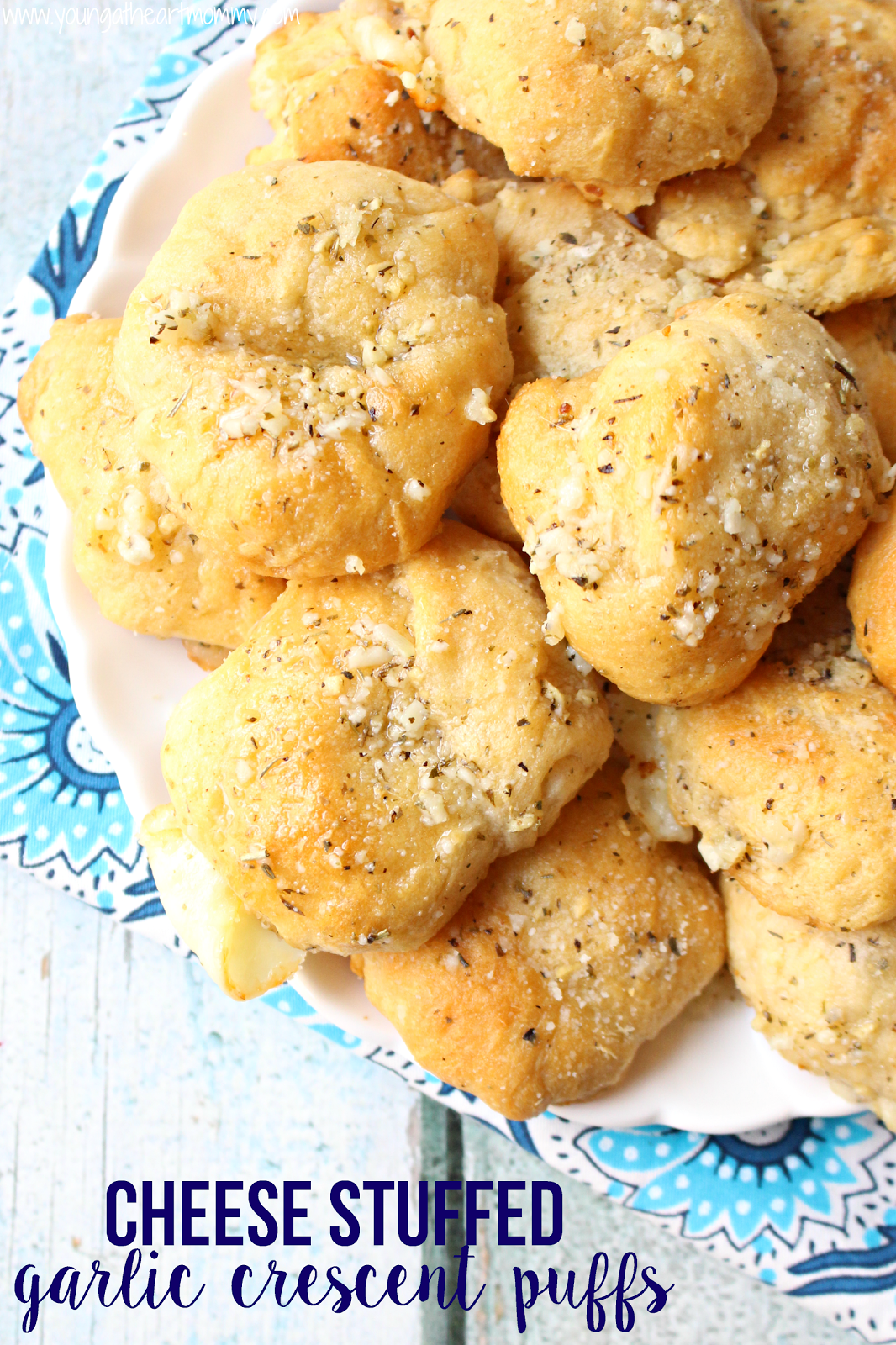 I grew up in a household in which bread was always served at dinner time. Biscuits, croissants, buttered toast, garlic bread, corn bread-each addition tied the meal together depending on what we were having that night. It may sound like a weak excuse but this is what I blame my current bread addiction on! I love bread just as it is, I really really do. But I love it even more smothered in garlic butter and stuffed with melted cheese. I have yet to meet another human being who doesn't share the same feeling. Bread lovers rejoice. This recipe may change your life, for the better.

While I appreciate the convenience of tossing a loaf of frozen garlic bread into the oven and taking it out 20 minutes later to serve, homemade is the way to my heart. I remember the first time I attempted to make my own garlic bread. I took a hot dog bun, slathered both sides with butter, sprinkled on garlic powder and tossed it in the oven to bake. It was pretty good for what it was but I am happy to say my skills have improved. Today those hot dog buns would be no match for my Cheese Stuffed Garlic Crescent Puffs! These things are delicious.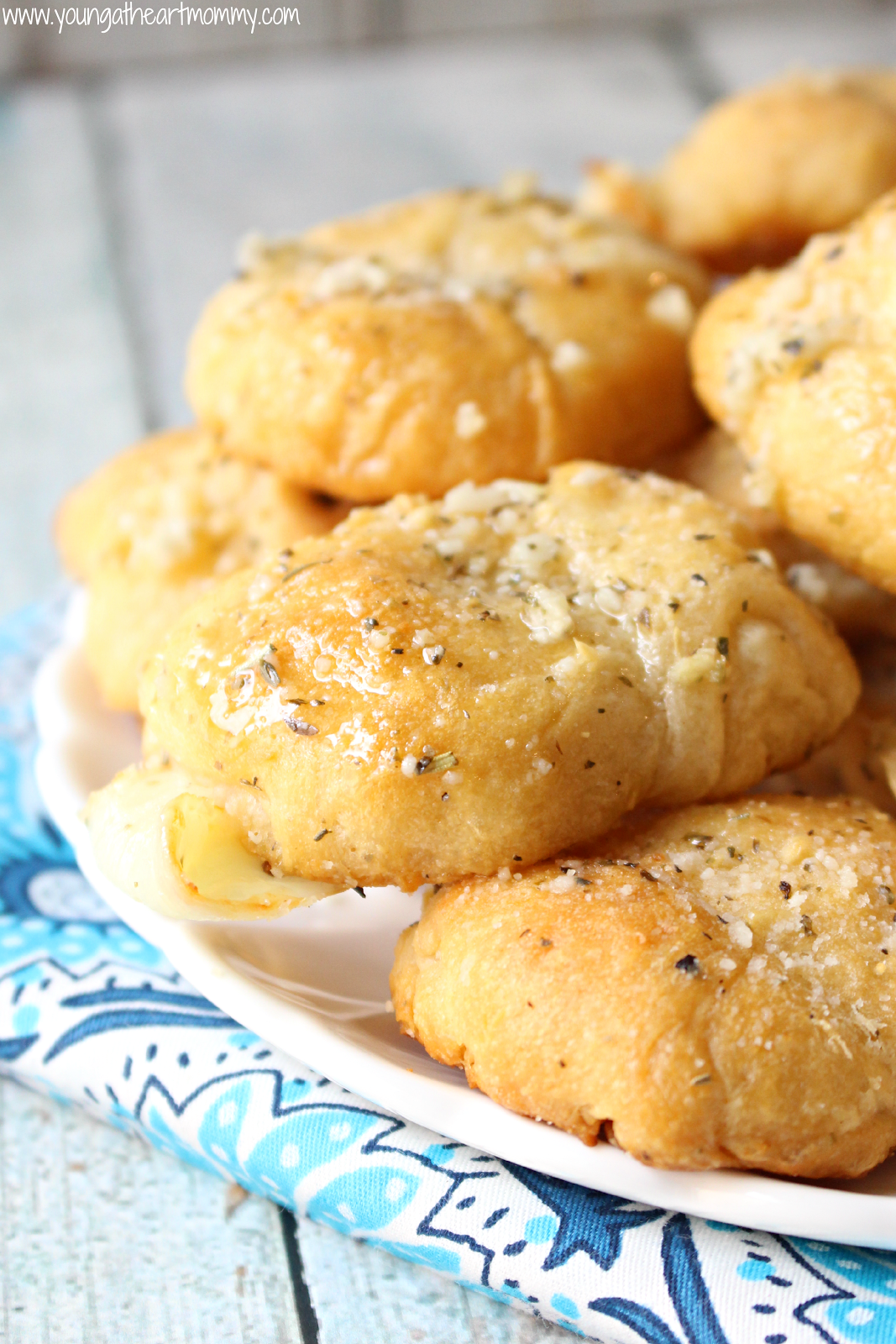 Making bread from scratch can be a lot of work especially if you are preparing a meal to go along with it. Whether you are having guests over or just feeding the family these Cheese Stuffed Garlic Crescent Puffs are a quick and tasty addition to meal time. You can follow the recipe as is or add in various cheeses to customize the fluffy pillows and compliment the flavors in your dish. Either way, 15 minutes later and you will have an addicting tray of bread on your hands.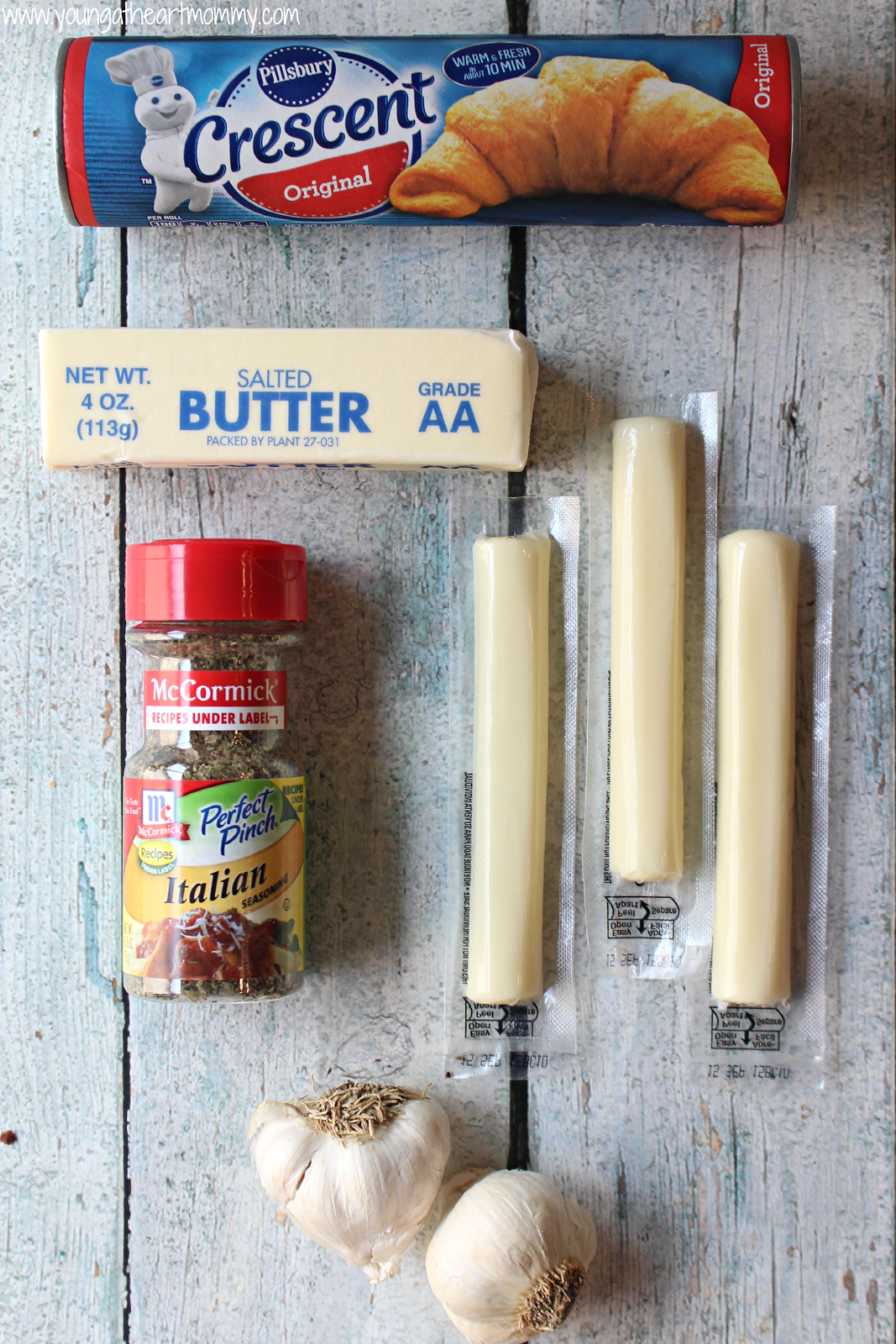 Cheese Stuffed Garlic Crescent Puffs
Ingredients:
1 package of refrigerated crescent rolls

4 mozzarella cheese sticks (string cheese)

4 tbsp. of butter (melted)

1 tbsp. of fresh minced garlic

1 tsp. Italian seasoning

1 tsp. Parmesan cheese

Directions:
Preheat oven to 350 degrees and

grease baking sheet.

Cut cheese sticks into 4-5 smaller pieces each.

In a small bowl whisk butter, seasonings, garlic, and Parmesan cheese together until well blended.

Separate the roll of crescents and form medium sized balls out of dough, flattening them once placed on baking sheet.

Brush garlic butter mixture across each piece of dough. Place a piece of string cheese in the middle of each. Fold edges of dough to form a ball and close all openings so that the smooth side is face-up on the pan.

Lightly brush the tops of the balls with garlic butter and an extra sprinkle of Parmesan cheese if desired.

Bake for 12-15 minutes or until tops are lightly brown and cheese begins to ooze out.

Remove from oven and immediately brush with a final layer of garlic butter before serving warm.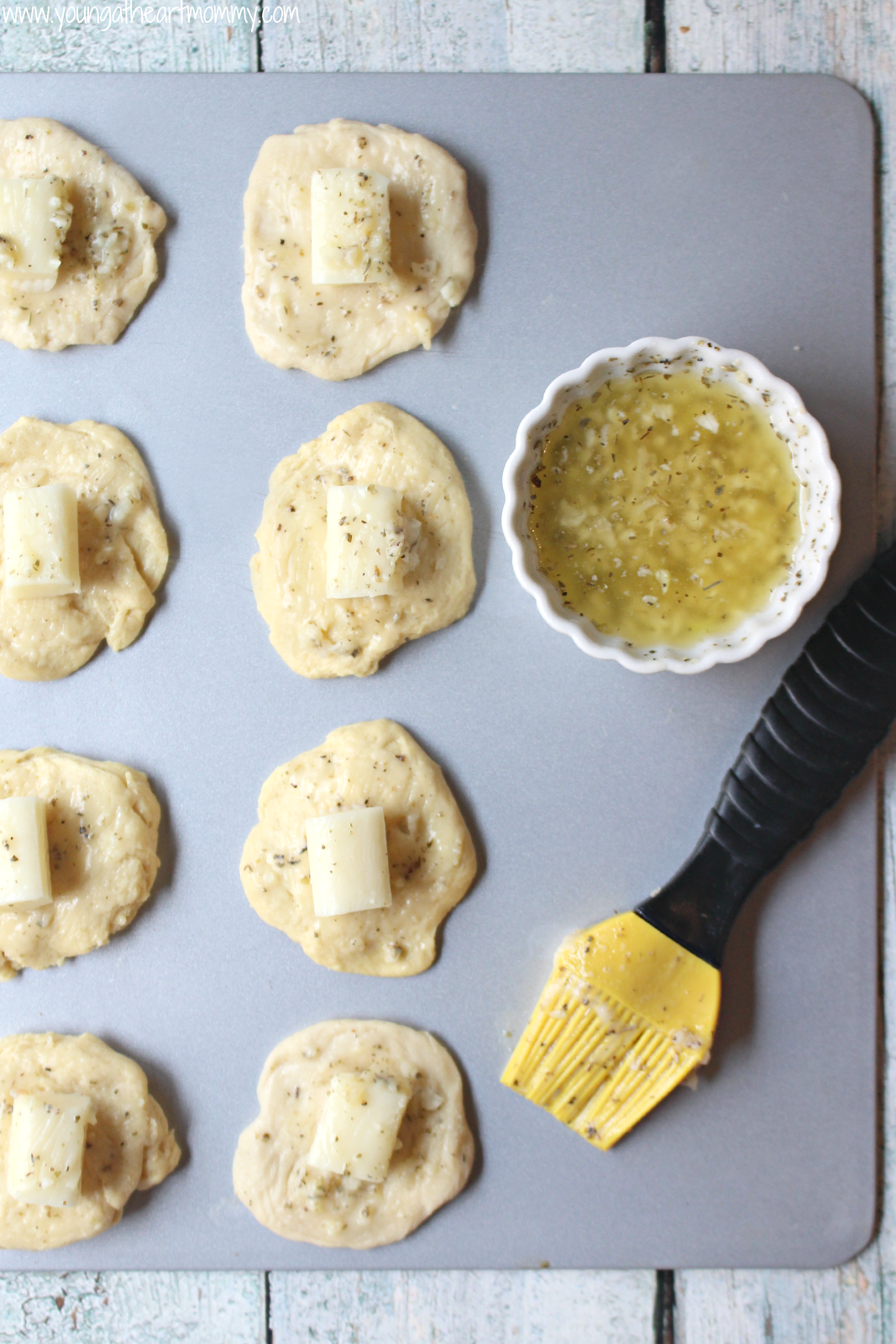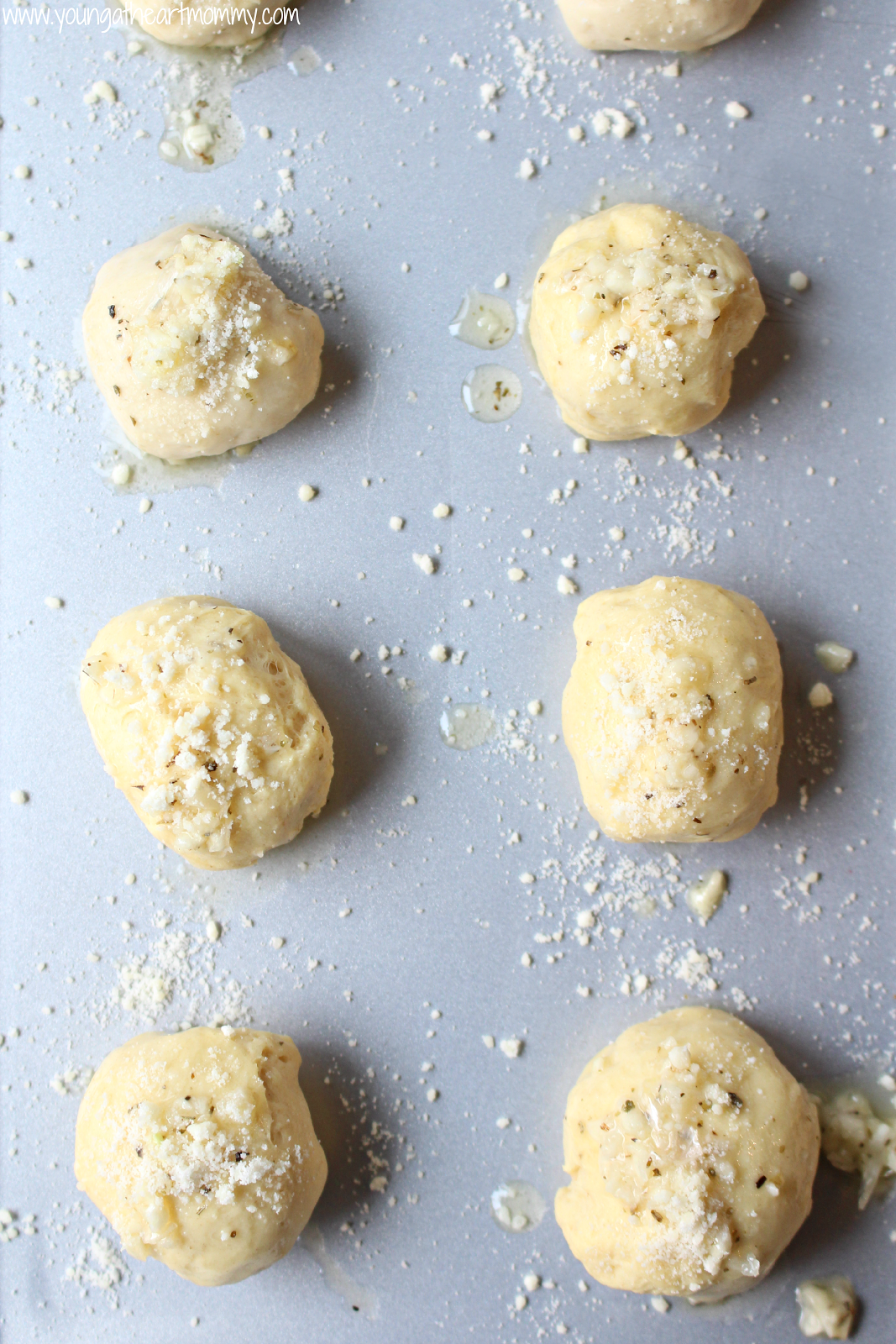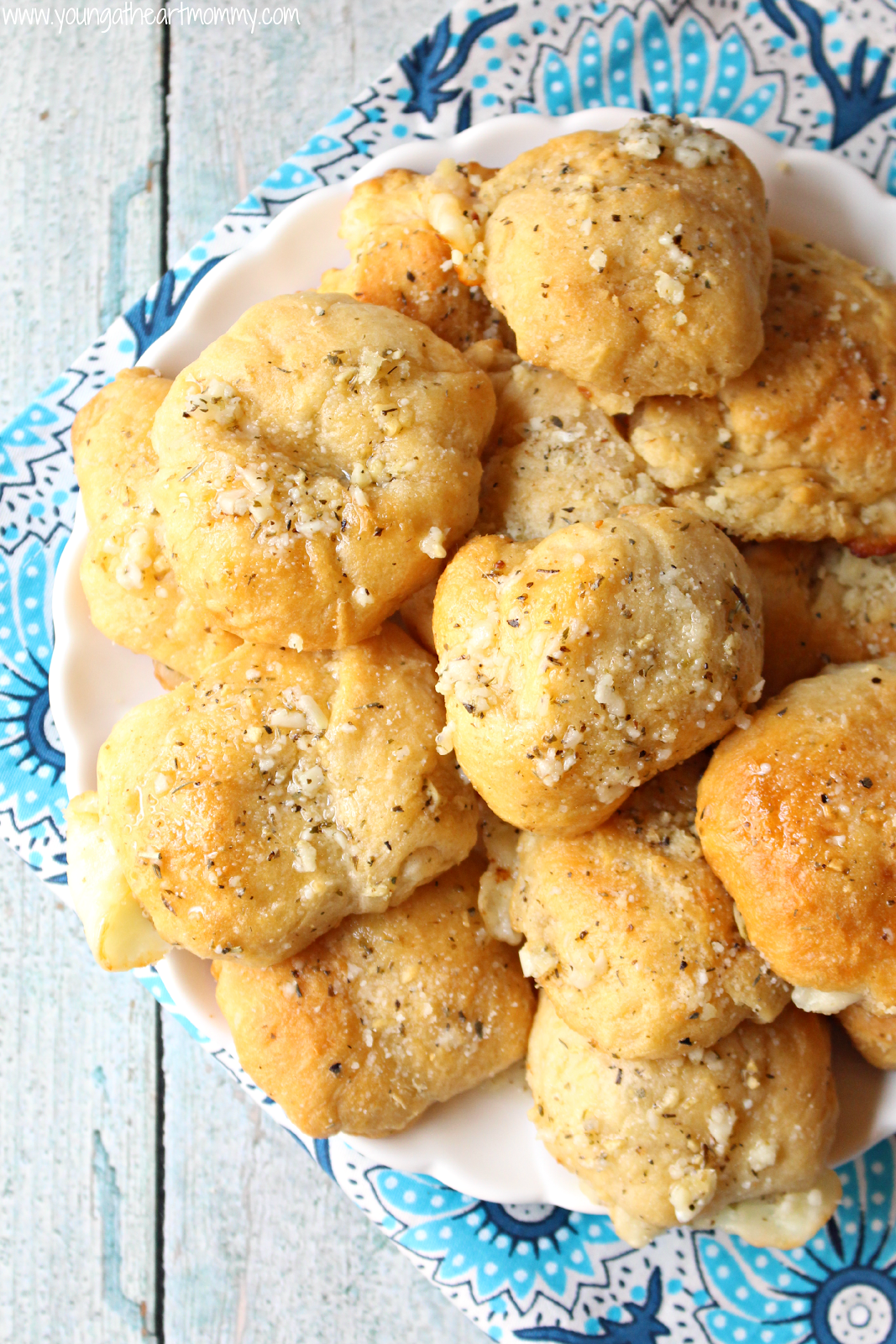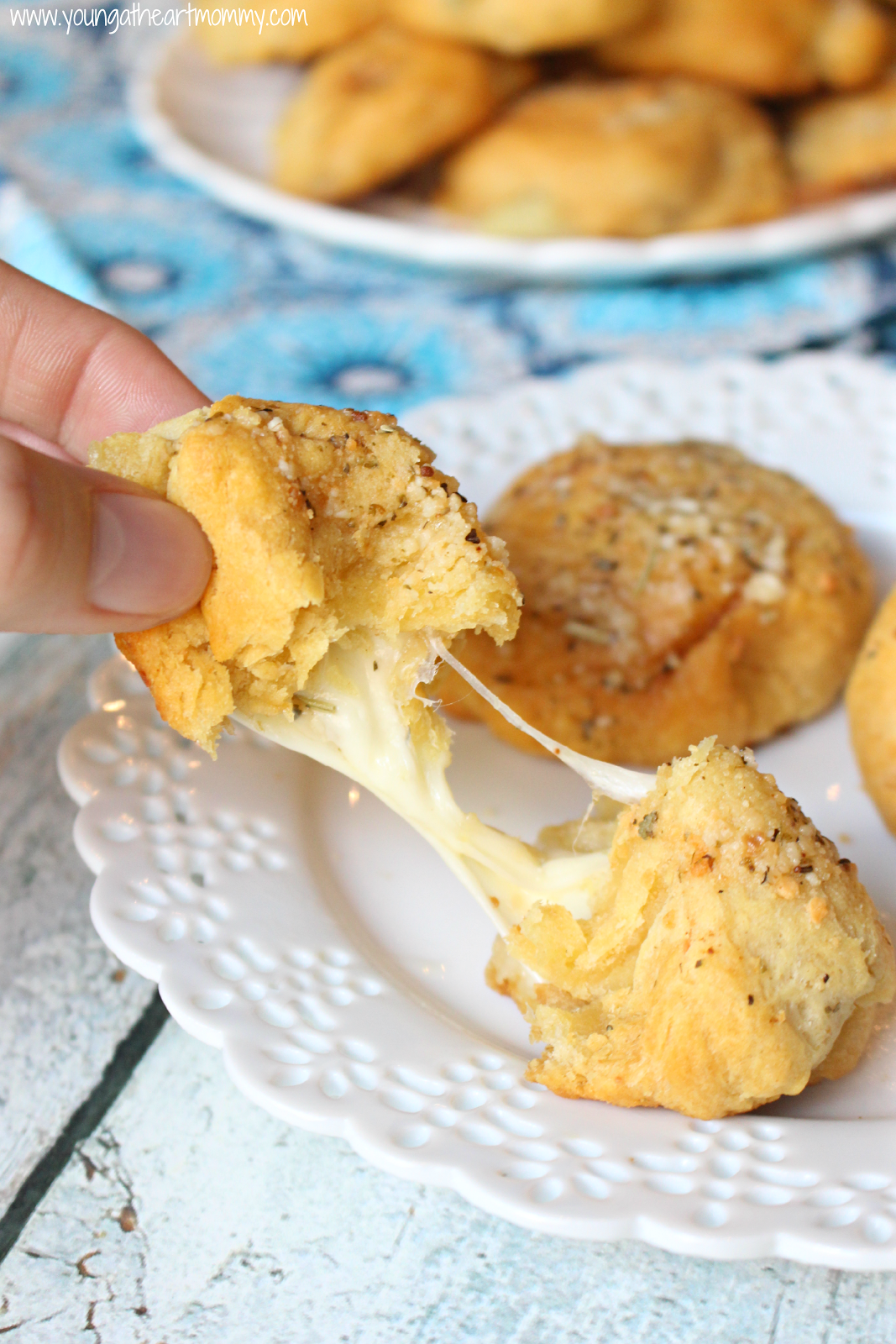 Were you born a lover of all things smothered in garlic and stuffed with cheese?