This post has been compensated by Collective Bias, Inc. and its advertiser. All opinions are mine alone. #SpringIntoFlavor #CollectiveBias
Sweet and Spicy Candied Onion Rings are crunchy, savory, and bursting with flavor!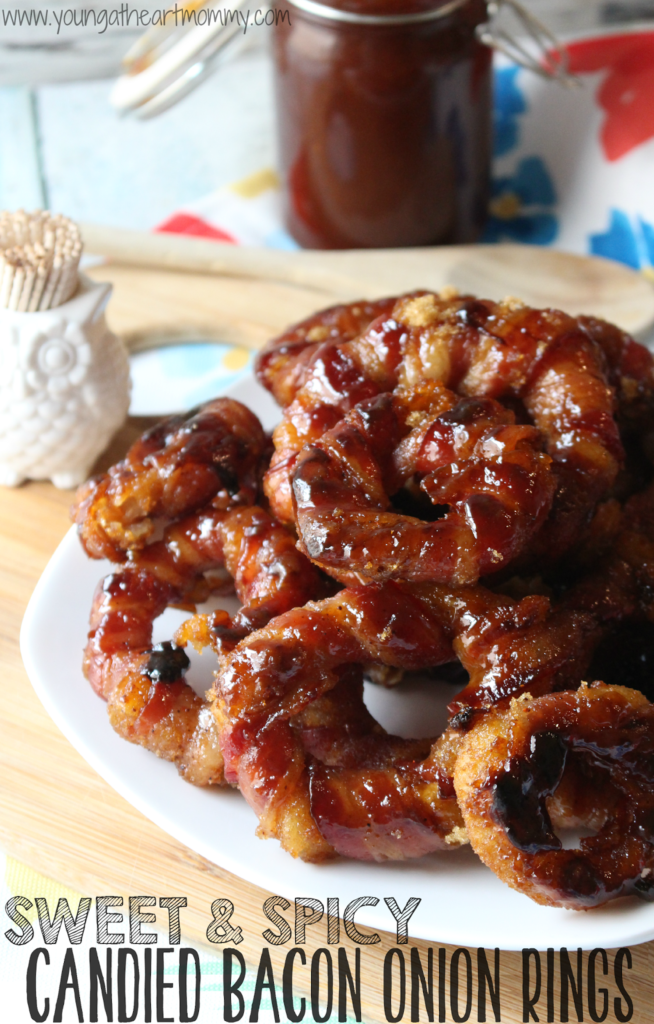 The sun is shining and the weather is sweet. The arrival of Spring has brought about a mix of sunshine and rainy afternoons here in Florida. I wish I could say it's been all butterflies and beautiful blooming flowers but if you live in the South you may know it's nearly impossible to have a full week without a few rainy days. If April showers bring May flowers than I am hopeful this month will pave the way for a gorgeous Summer. Even though grilling is less frequent this time of year it doesn't stop us from finding a way to "Spring Into Flavor" with creative and tasty recipes indoors. These Sweet & Spicy Candied Bacon Onion Rings can brighten up any gloomy day!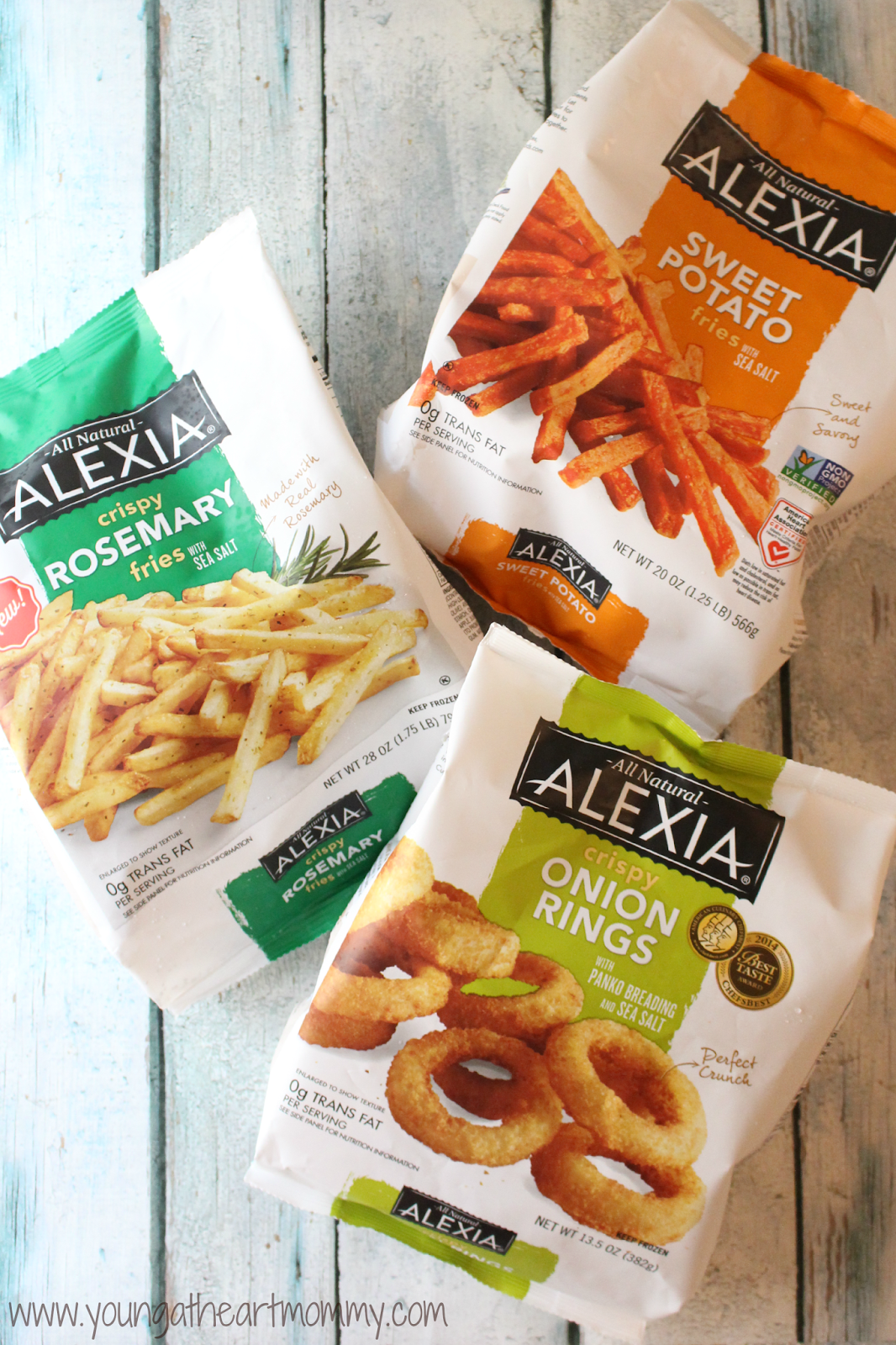 Alexia Crispy Onion Rings are delicious on their own BUT when wrapped with candied bacon and topped with homemade BBQ sauce the onion ring develops a whole new meaning in life. The sweet bacon combined with the crunchy onion ring and spicy barbecue drizzle creates an explosion of rich flavors to make each bite savory. Alexia products are made with all natural high quality ingredients which contributes to their great taste and versatility. I promise you won't be able to stop at just one. I tried. I failed. I conquered the plate of sweet and spicy onion ring goodness.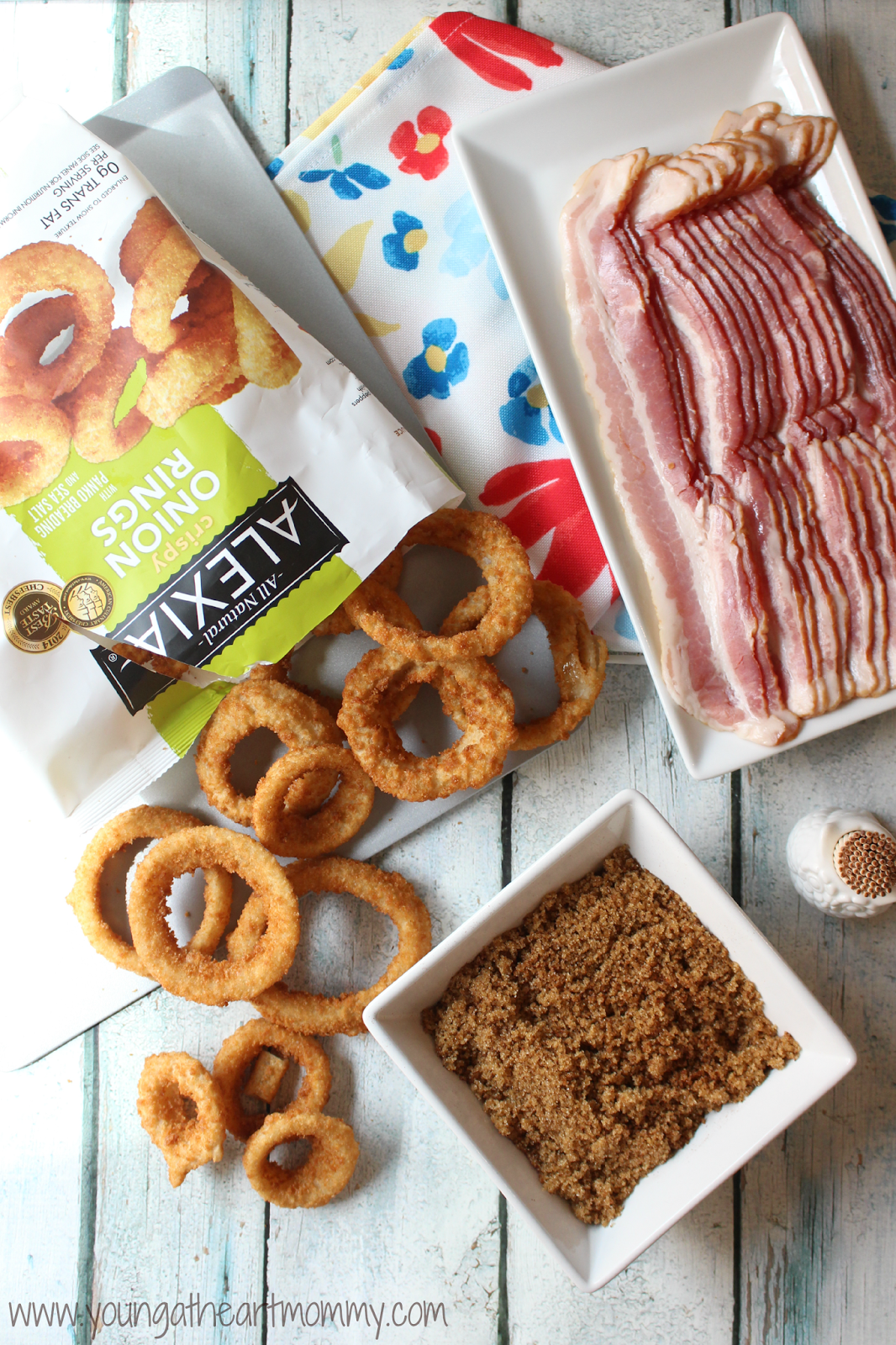 Candied Bacon Onion Rings
Ingredients:
1 bag Alexia Crispy Onion Rings

1 package Maple Bacon

1 cup dark brown sugar

1 1/2 tsp. chili powder
Directions:
Preheat oven to 350 degrees and line baking sheet with heavy duty foil.

In medium sized bowl combine brown sugar and chili powder, mixing until blended together.

Wrap one piece of bacon around each onion ring. For larger pieces tug on the ends of the bacon to stretch it out a bit before wrapping to cover the majority of the ring.

Place toothpick through the center to secure bacon in place if necessary.

Coat all sides of the bacon covered onion rings with brown sugar. Pat and pack on mixture until coated evenly. Place pieces on prepared baking sheet.

Bake for 25-30 or until bacon is golden brown and cooked all the way. The glaze on the outside should be a deep amber color and gooey. If they do not appear crunchy, broil them for an additional

6-7 minutes.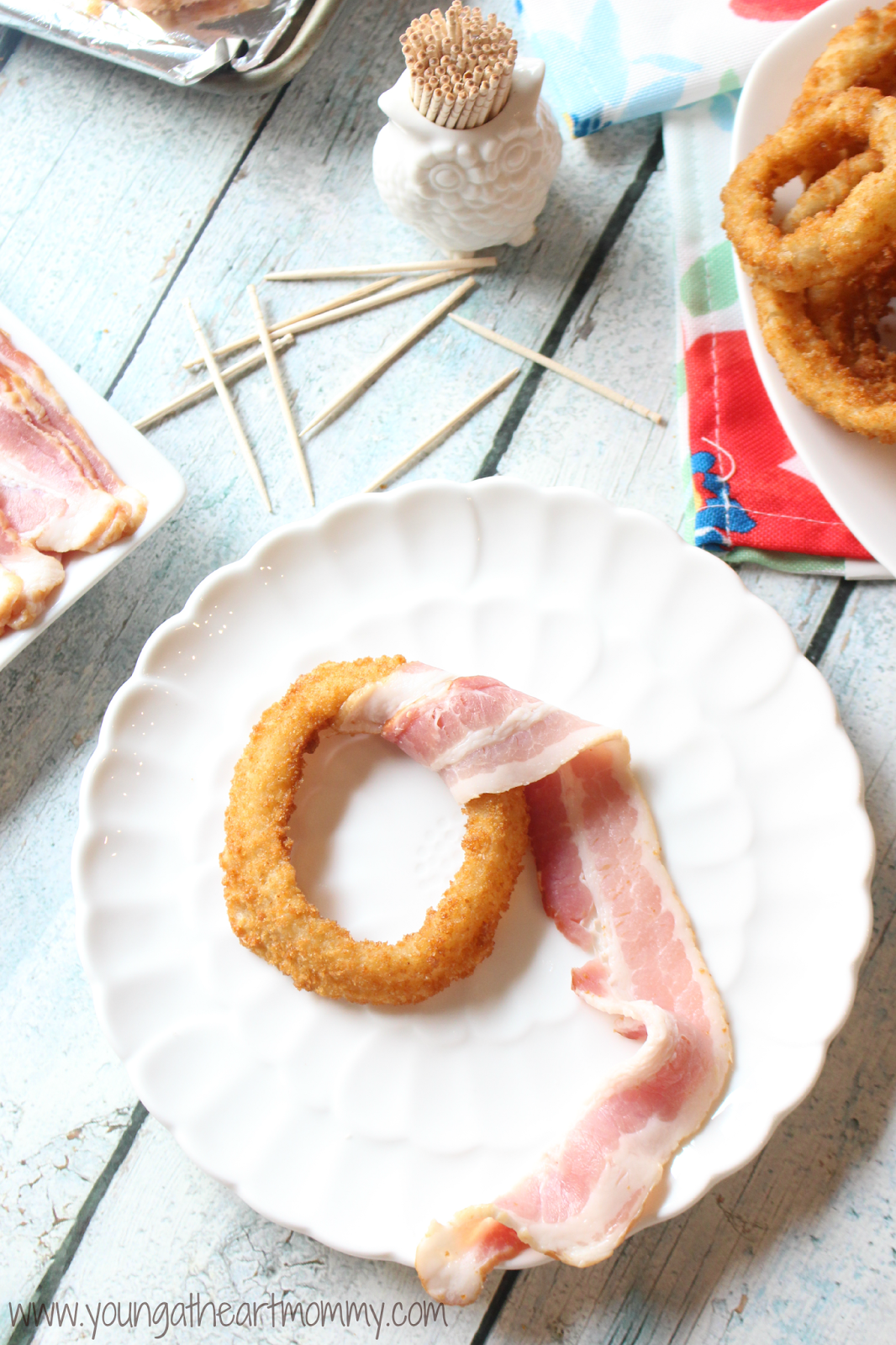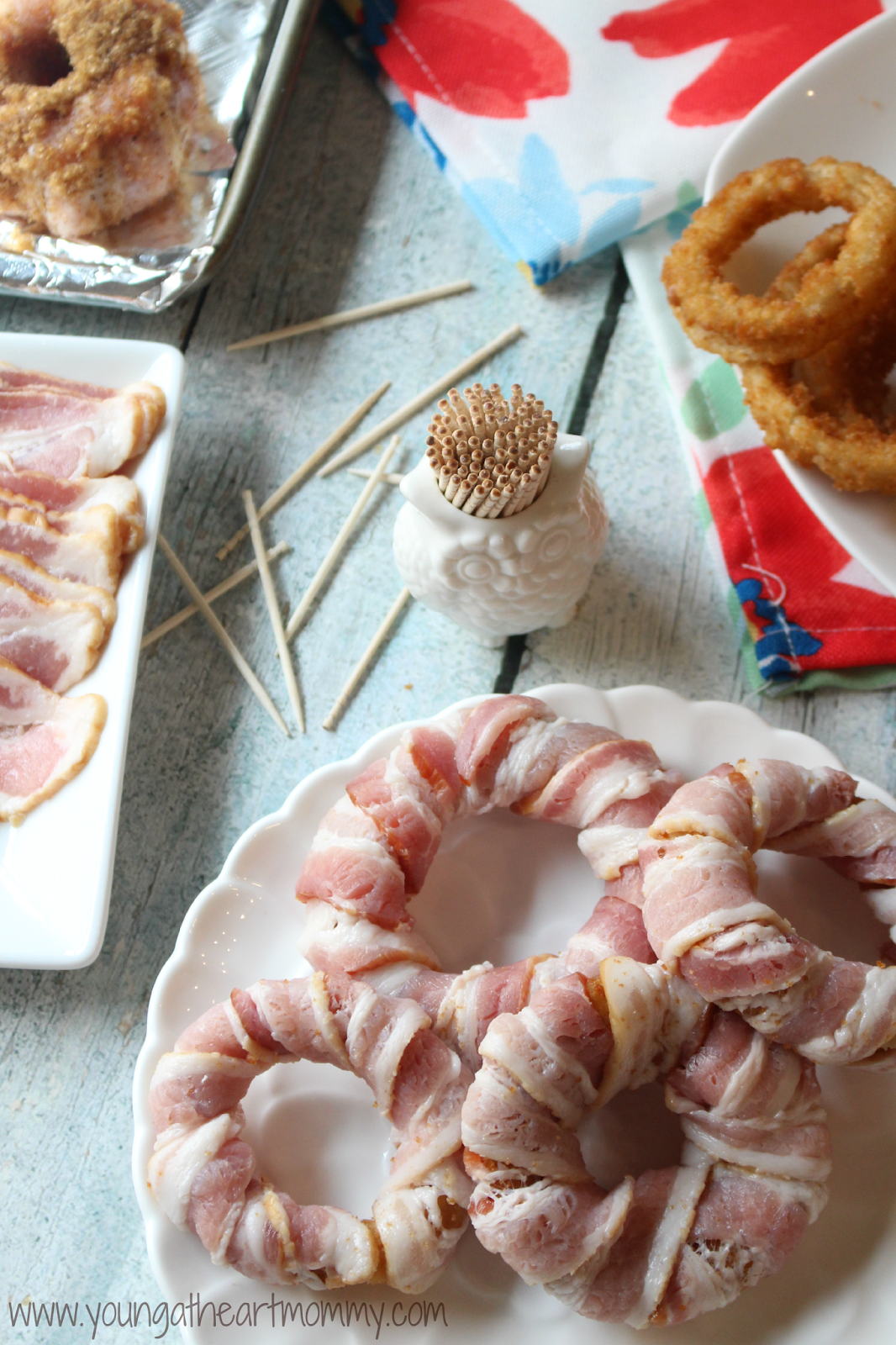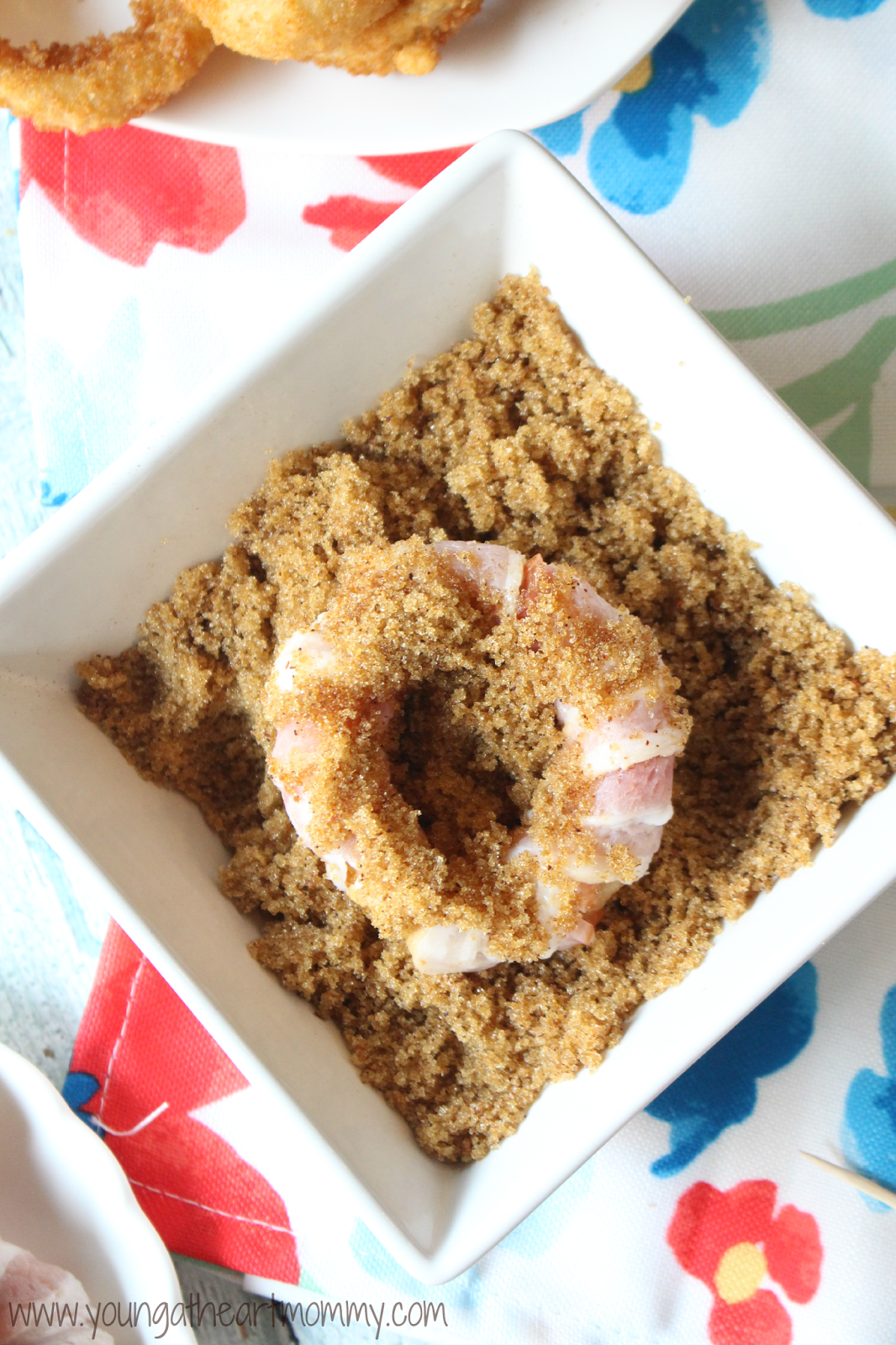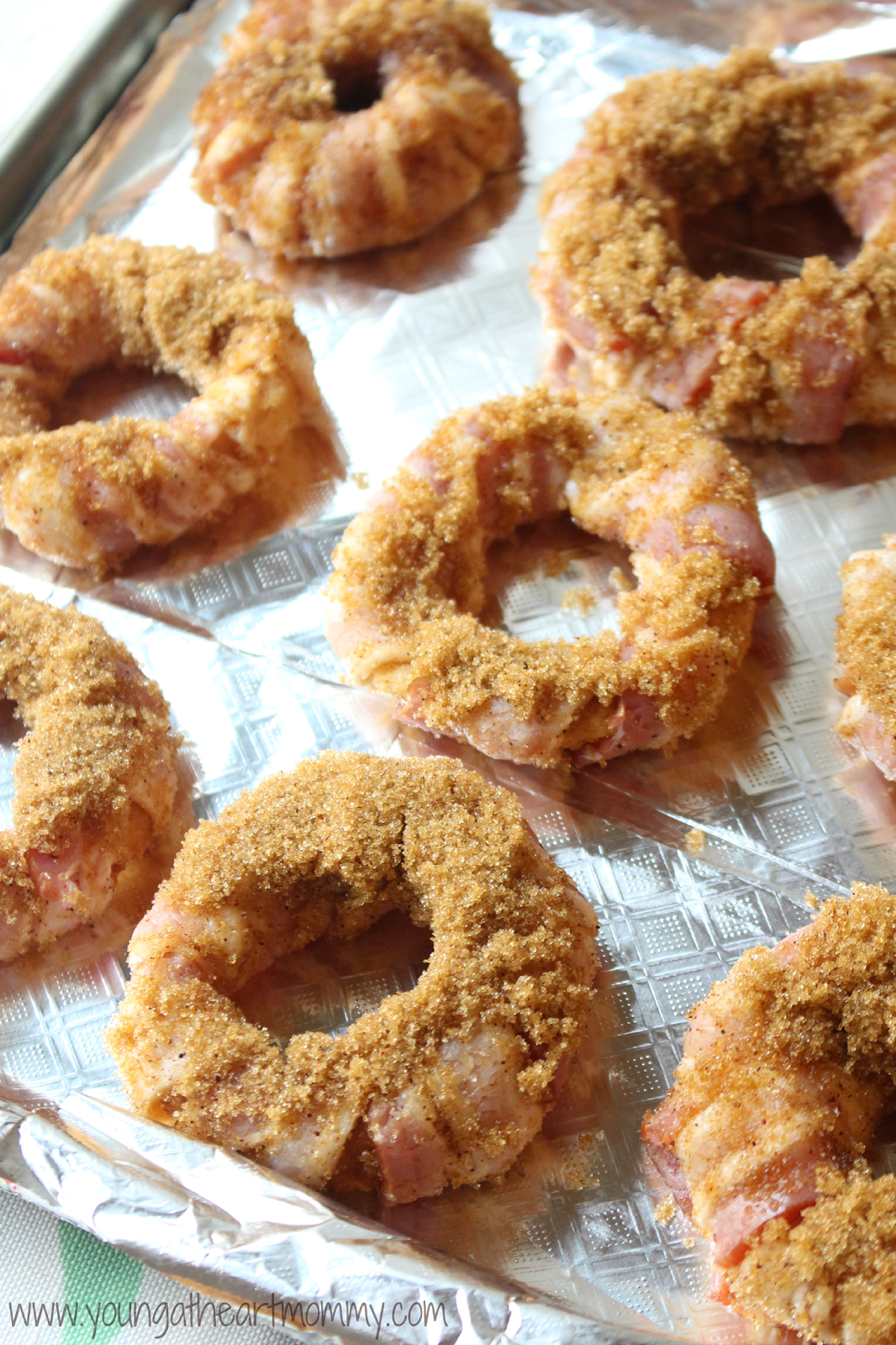 The results? Well I think you can see for yourself that these mouth watering sweet and crunchy creations exemplify snacking perfection. As if they couldn't get any better I went ahead and added a little heat to the mix with a spicy BBQ sauce drizzle to tie in all of those exciting flavors.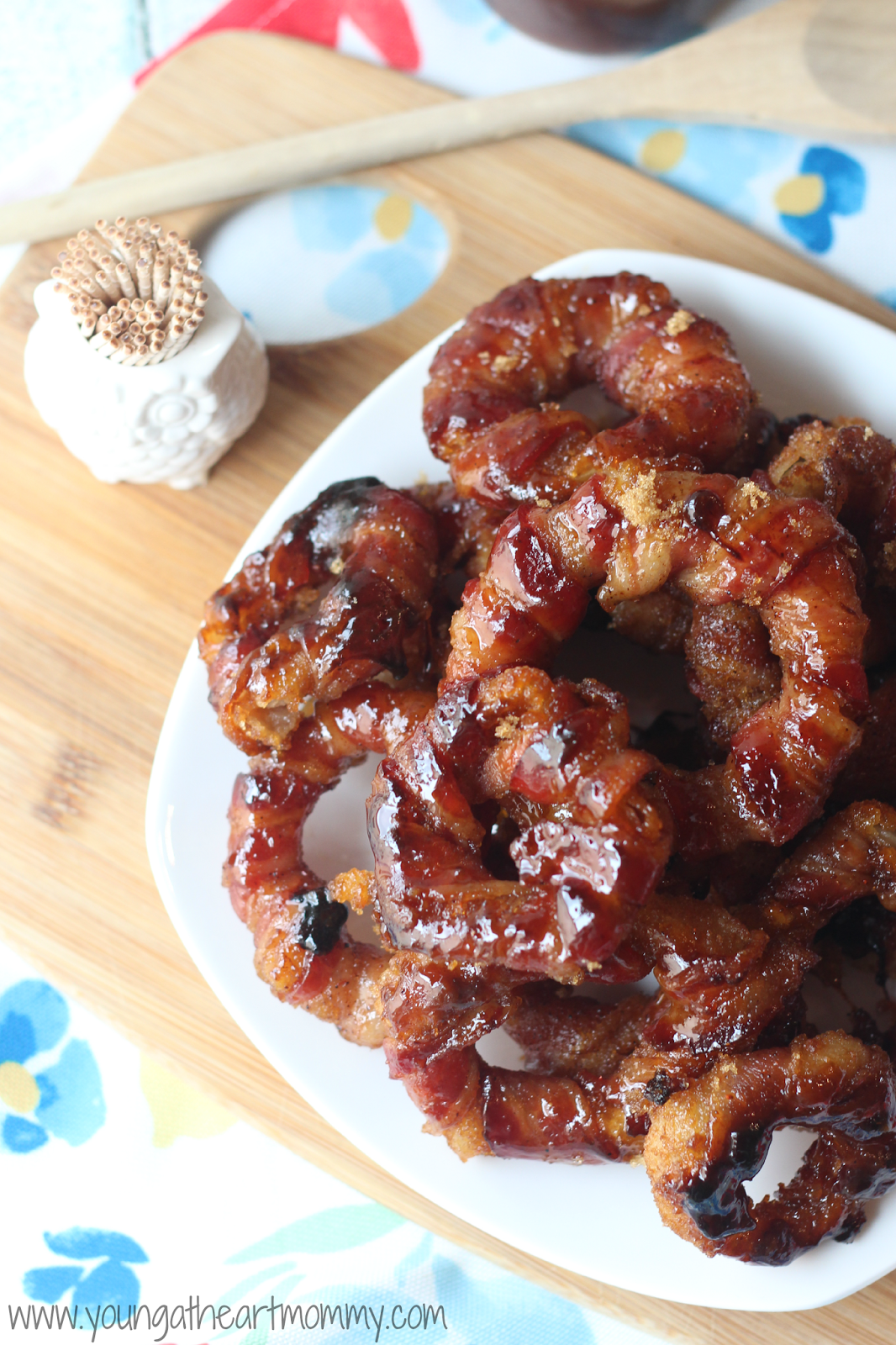 Sweet & Spicy BBQ Sauce
Ingredients:
1 1/4 cups of ketchup

1 cup light brown sugar

1/4 cup apple cider vinegar

1/4 cup water

1/4 cup molasses

1 tbsp. Worcestershire sauce

1 tbsp. minced garlic

1 tbsp. honey

1 1/2 tsp. chili powder

2 1/2 tsp. ground mustard

2 tsp. smoked paprika

1 1/2 tsp. salt

1 tsp. black pepper
Directions:
Combine and whisk all ingredients together in a medium sized sauce pan. Heat and bring to a boil for 2-3 minutes. Lower heat and allow to simmer for another 5 minutes while stirring occasionally. Remove from heat and allow to cool before using. For a thicker consistency place it in the refrigerator and store until you are ready to serve.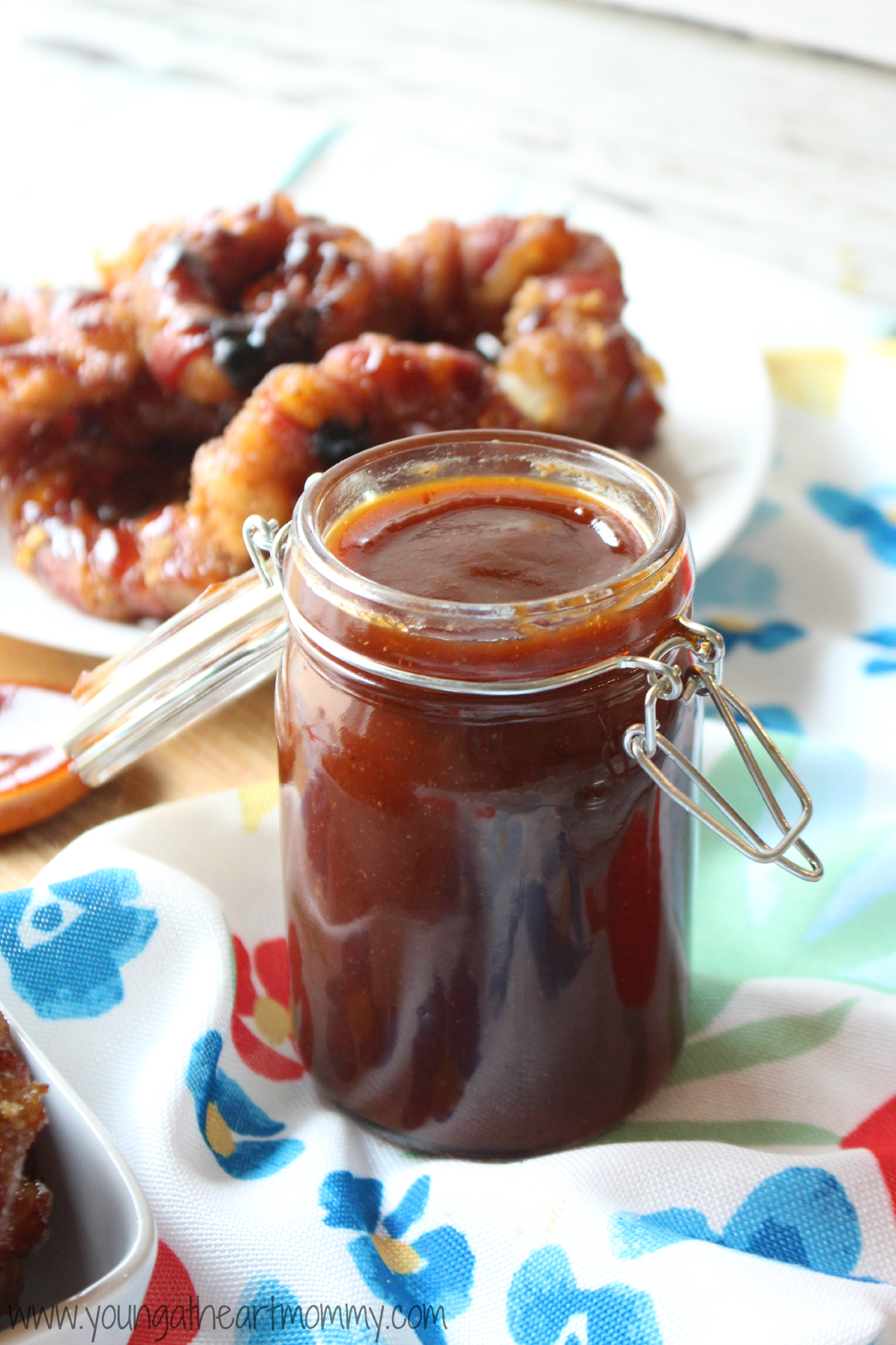 A light sweep or drizzle of the BBQ sauce adds just enough spice to compliment the sweet candied outer shell of the crunchy onion rings.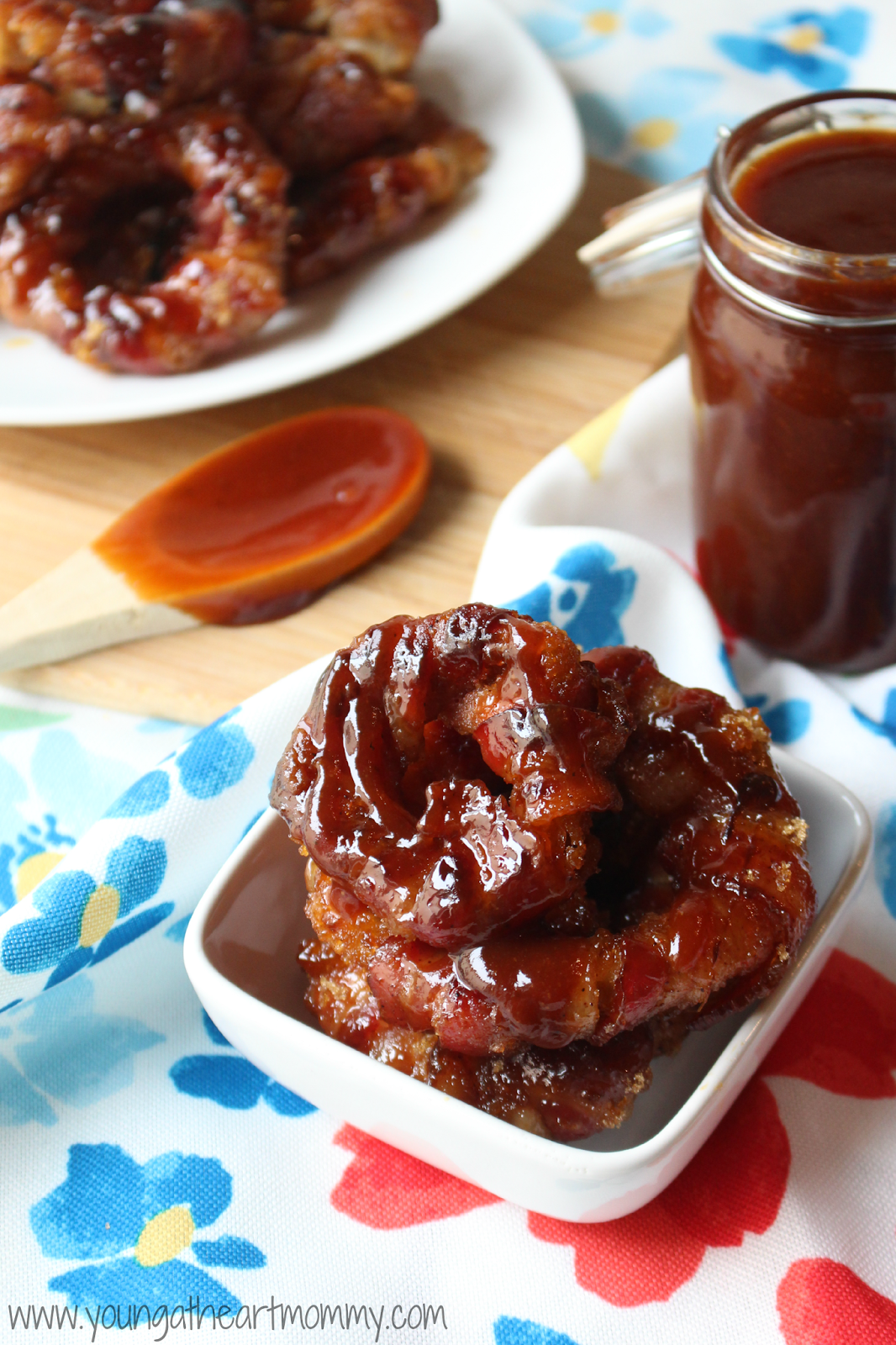 You can find a variety of Alexia products at your local Walmart in the freezer section near the frozen potatoes and vegetables. Sweet potato fries are always a personal favorite but I can't wait to break open a bag of the new rosemary flavor! They are going to be so delicious paired with an aioli dipping sauce.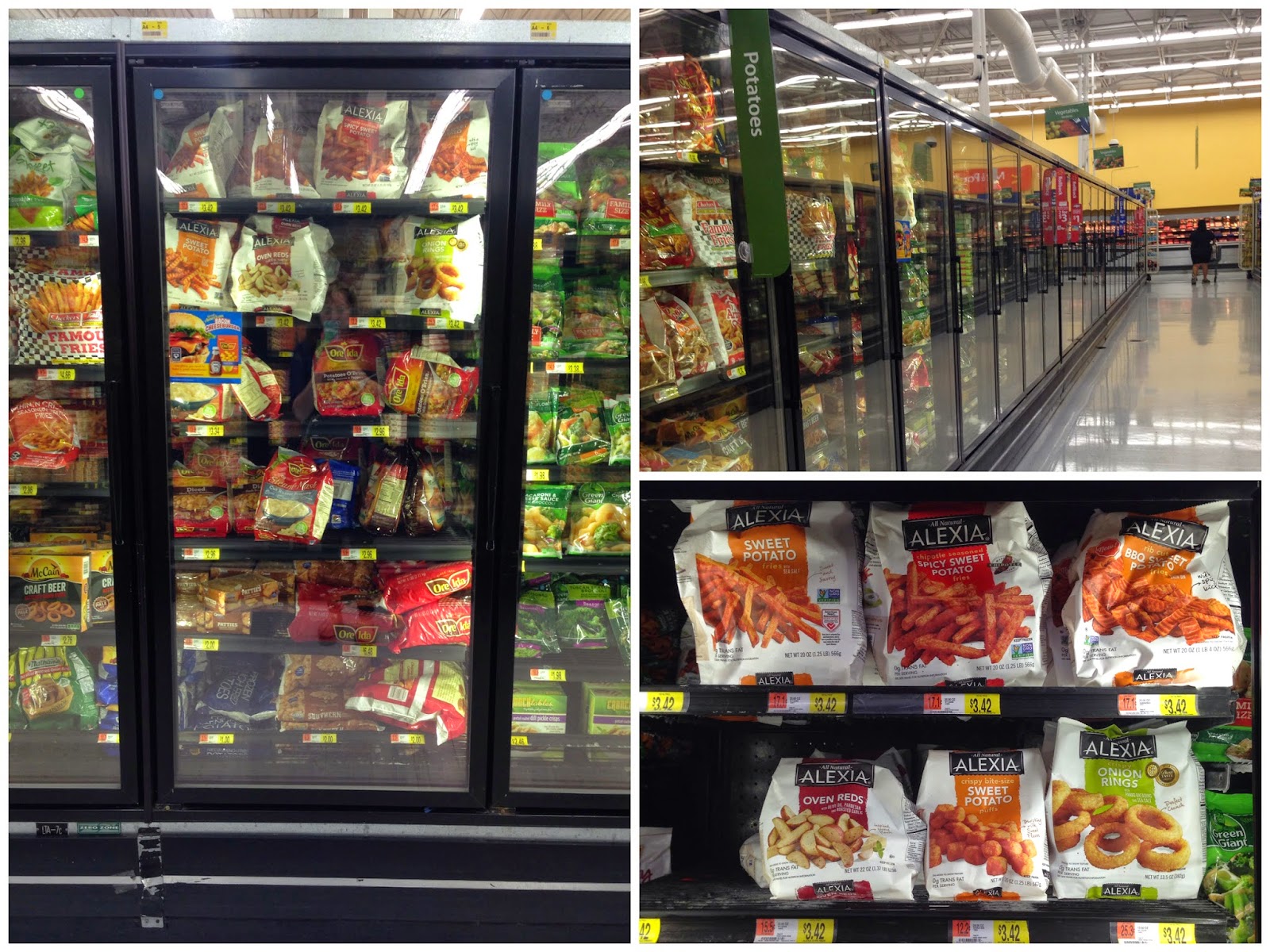 I hope you enjoy this sweet and savory recipe! What kind of fresh and flavorful Spring dishes are you preparing this time of year?