As a member of the Starbucks Coffee Blogger Community I received samples to facilitate this post. As always, all opinions are my own! #TasteOfPlace #CoffeePassion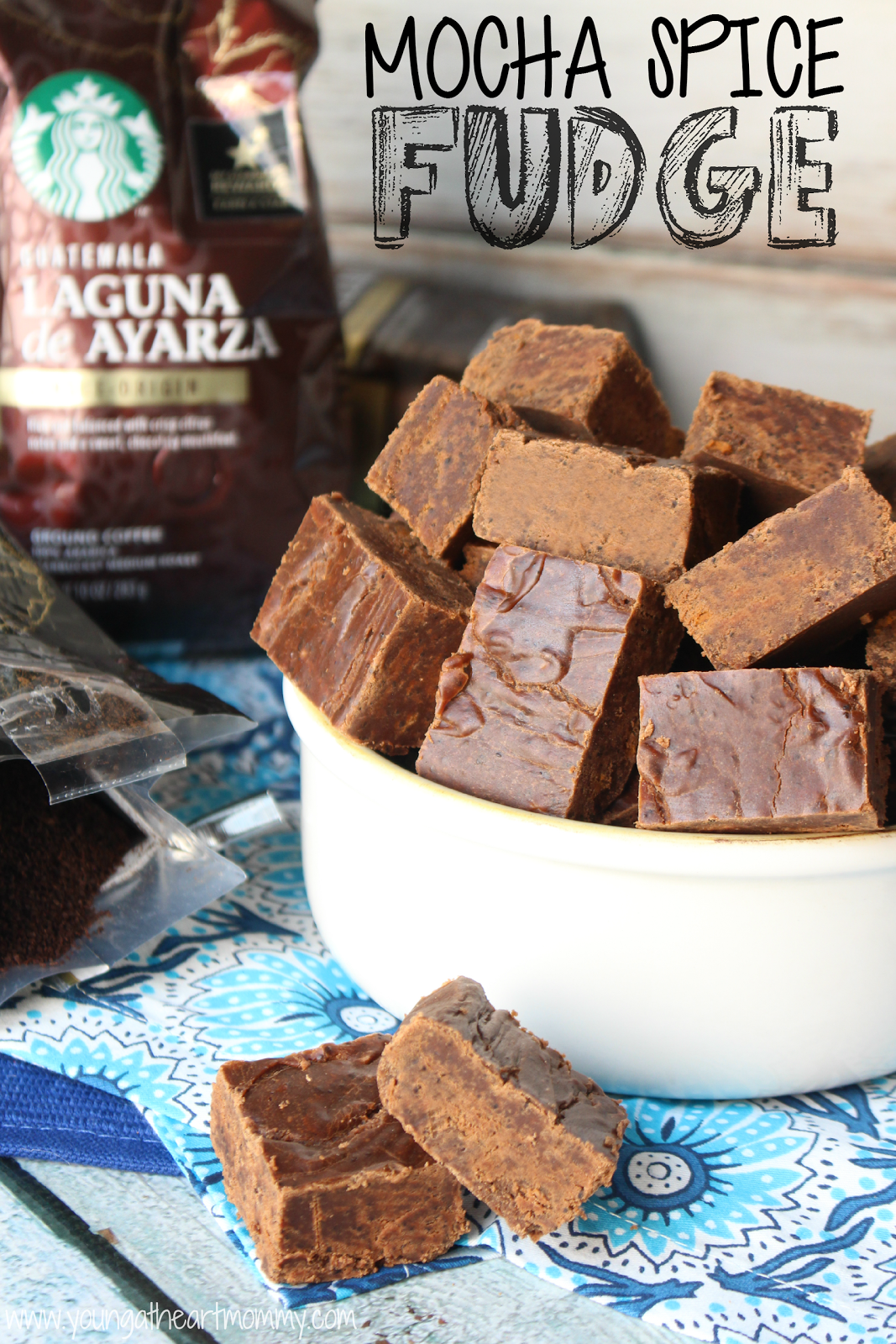 Last month a special package arrived at my doorstep, one filled with new Starbucks® goodies to satisfy my caffeine cravings just in time for spring and summer. There are only two weeks left of school and my schedule is still packed with end of the year activities. If there were ever a time that I needed my coffee stash to be full it's now. I thought things would be slowing down but that was wishful thinking. I am hopeful that this summer vacation will stretch out and I will be able to catch up on some much needed sleep before the back to school craziness starts up again. However, I have many adventures planned and I have a feeling that I will still need my usual cup of Starbucks® to get me through the long days of fun. Not that I'm complaining, I practically live with an iced coffee in hand anyways. It's just a part of life.

I am more than satisfied brewing up my usual Blonde Roast and tossing it over a giant glass of ice but lately I have been craving something new. The Starbucks® Single Origin coffee blends are just what I needed! This line represents the diverse flavors of Latin American, Africa, and Asia Pacific. The three varieties include Timor Mountain Ramelau®, Guatemala Laguna de Ayarza®, and Rwanda Rift Valley®.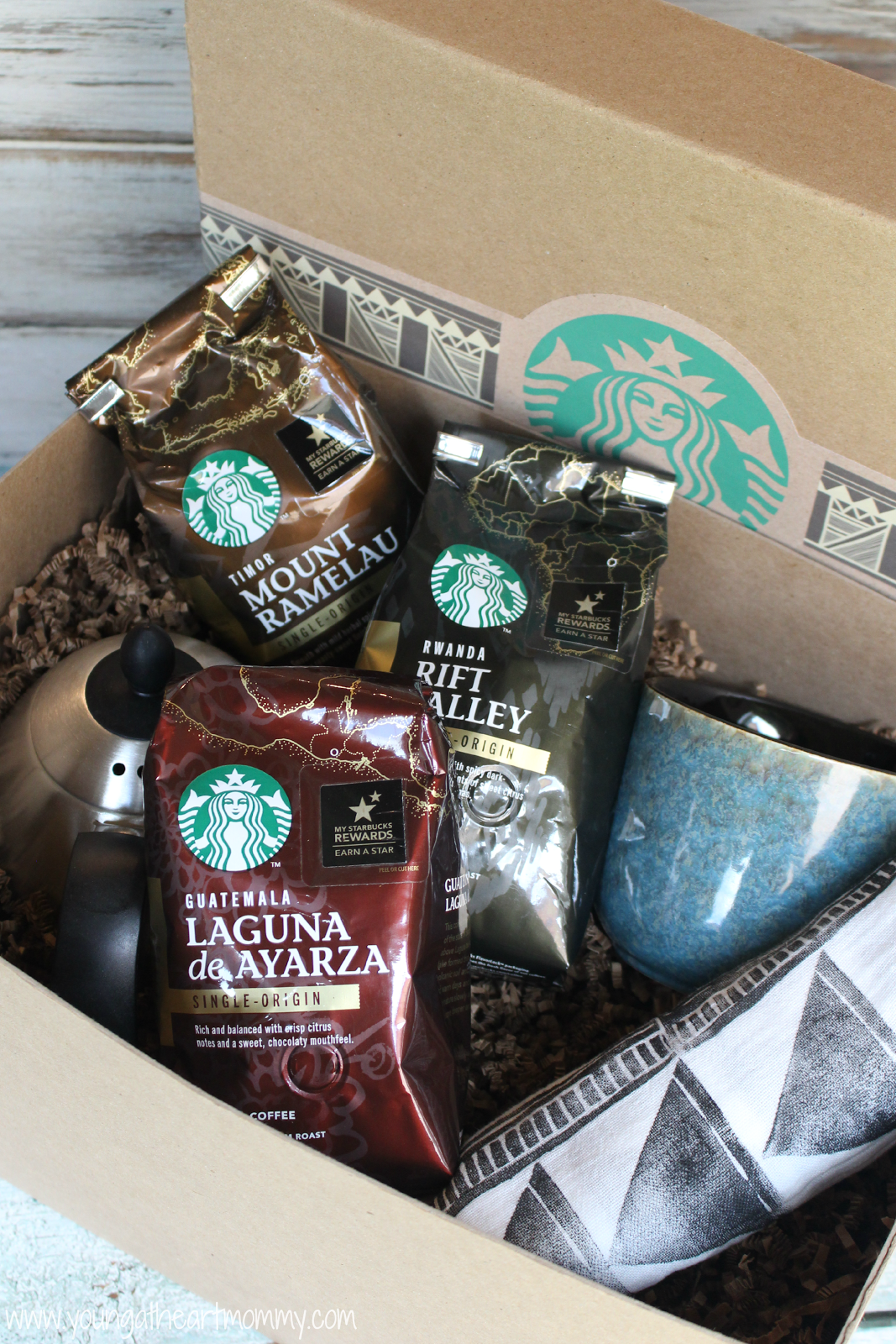 What does "single origin" mean? This is when the coffee beans get their distinguished characteristics from the soil, climate, and elevation where they are cultivated. As a result the flavors are unique. These three blends have their own story to tell and have been carefully selected to exemplify the best qualities of each region. Now you don't have to have a passport to experience the distinct taste and place that each blend has come from. You can enjoy it right from the comfort of home, using your own brewer.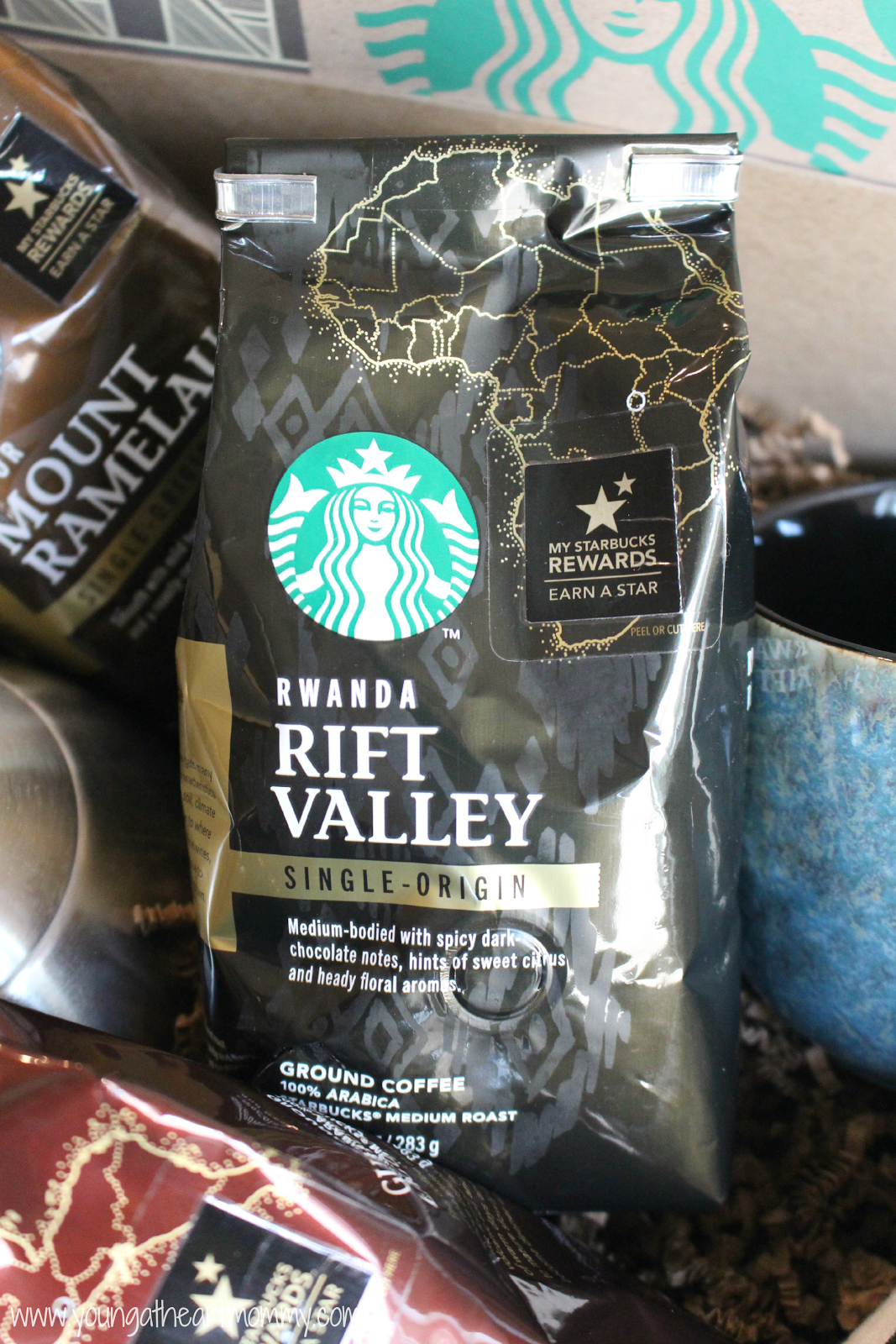 The Rwanda Rift Valley® is smooth, sweet, floral, and has notes of spicy dark chocolate which is why it won me over immediately. I LOVE dark chocolate, especially when it's made with cinnamon or cayenne. I added this to a batch of fudge I prepared last week and it took it over the top. This easy recipe for Starbucks® infused Mocha Spice Fudge is a coffee lover's dream come true.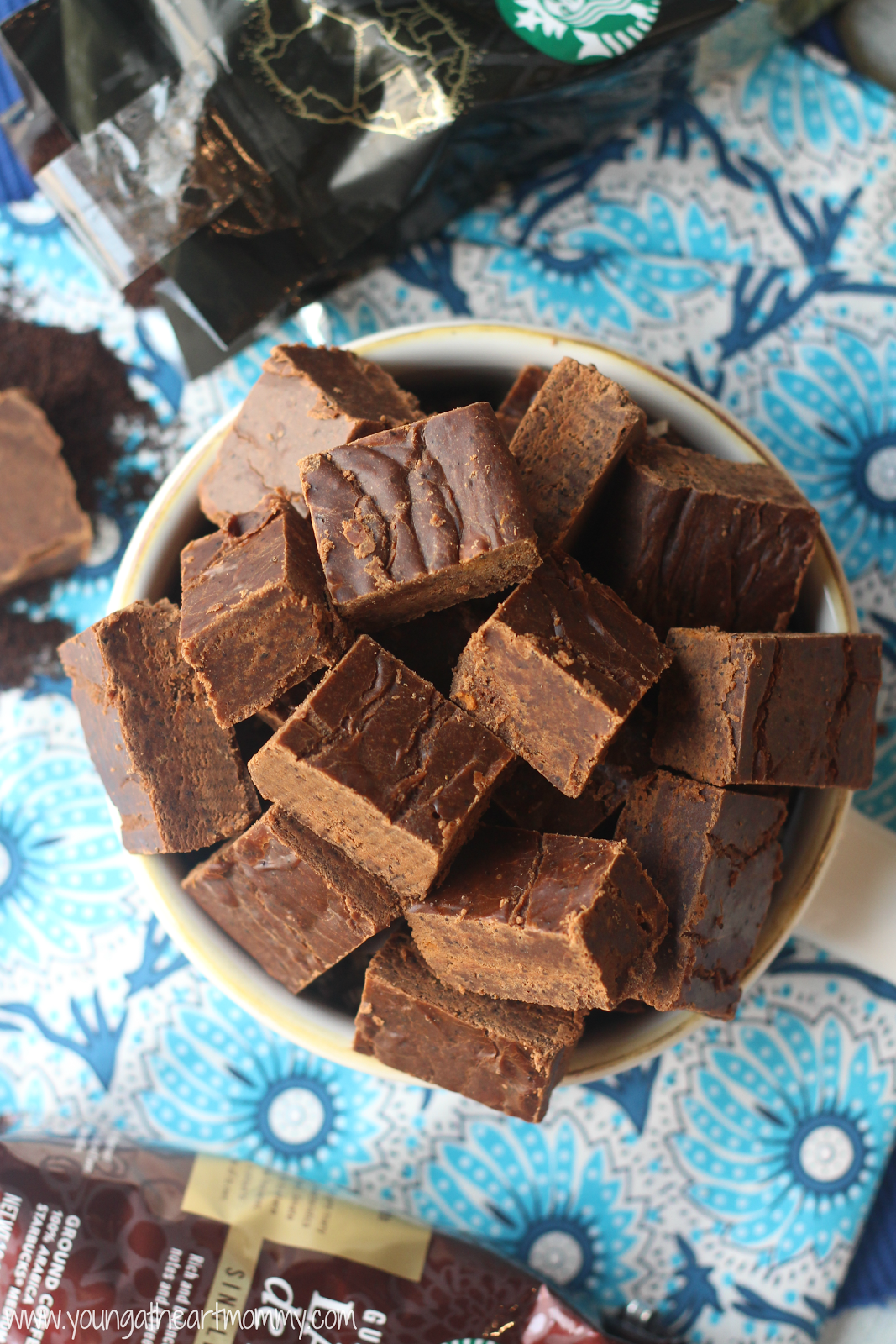 Starbucks
®

Mocha Spice Fudge
2 cups of mini marshmallows

1 1/2 cups of granulated sugar

2/3 cup of evaporated milk

1 1/2 cups of semi sweet chocolate morsels

1/4 cup of cinnamon morsels

3 tbsp. finely ground Starbucks

®

Rwanda Rift Valley

®

Single Origin coffee

2 tbsp. salted butter

1 tsp. vanilla extract

1/4 tsp. salt
Line an 8 inch baking pan or glass dish with parchment paper.

Using a coffee grinder break down the ground coffee until it is finely milled.

In a medium sauce pan combine milk, sugar, butter, salt, and coffee grounds over medium-high heat. Bring to a boil for 4-5 minutes while stirring constantly to prevent burning. Once ingredients are melted and blended together remove from the heat.

Add in marshmallows, chocolate, cinnamon morsels, and vanilla extract. Stir until marshmallows and morsels are completely melted. Pour into pan or dish and refrigerate for 2-3 hours before cutting into squares.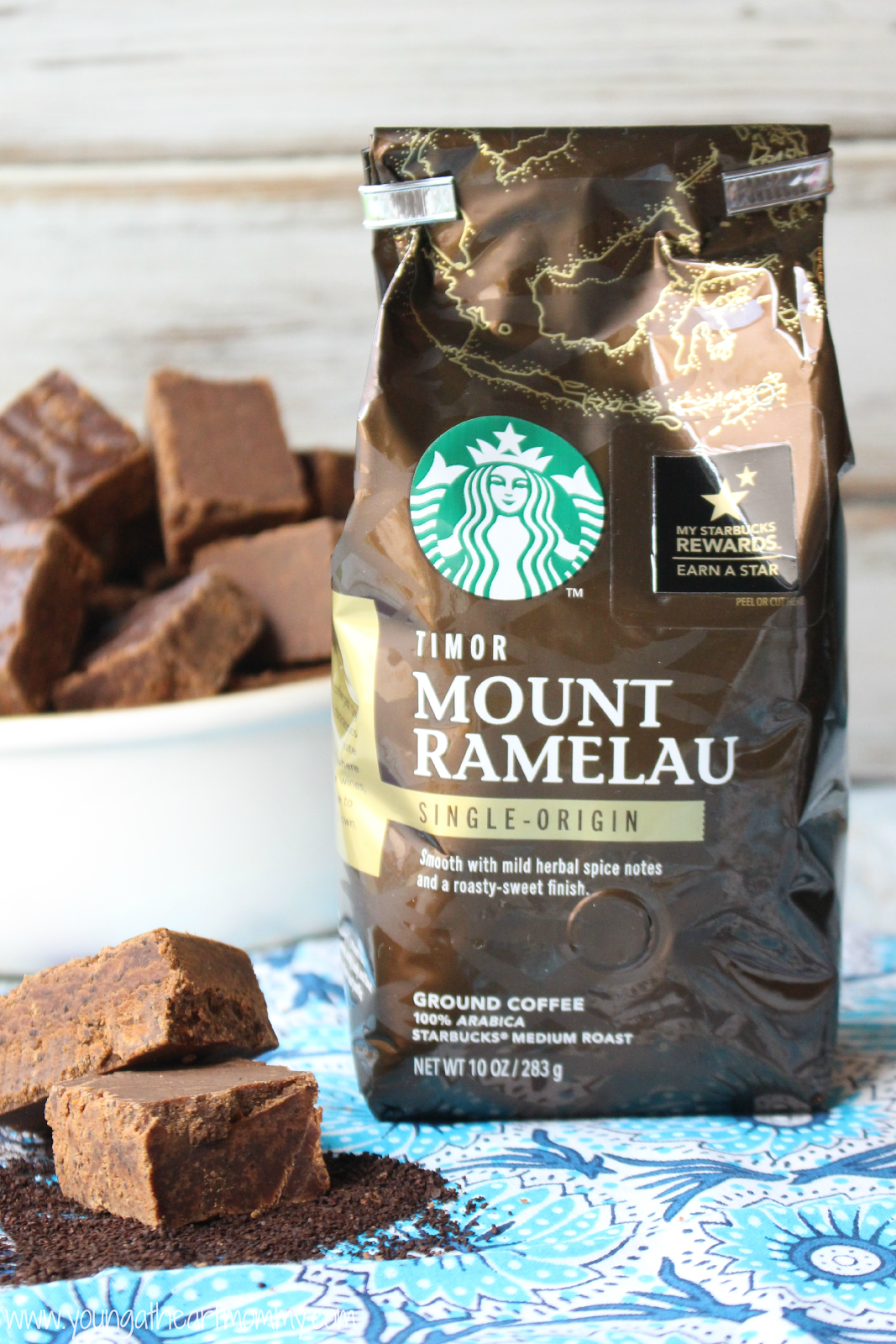 Learn more about all three of the new Starbucks® Single Origin blends and print a coupon for $2 off to start your adventure. Don't forget that each bag also includes a sticker on the front that earns you one star towards the Starbucks® Rewards Program. If you aren't a member yet, you probably should be! You could be earning stars to go towards free food, drinks, and early access to new products. There are three different levels- welcome, green, and gold. The more stars you earn, the more perks you gain. Joining is free and the program can be easily accessed on your smart phone via the Starbucks® mobile app. I use mine every time I go through the drive through which makes the whole process quick and painless. You even get a free drink for joining today!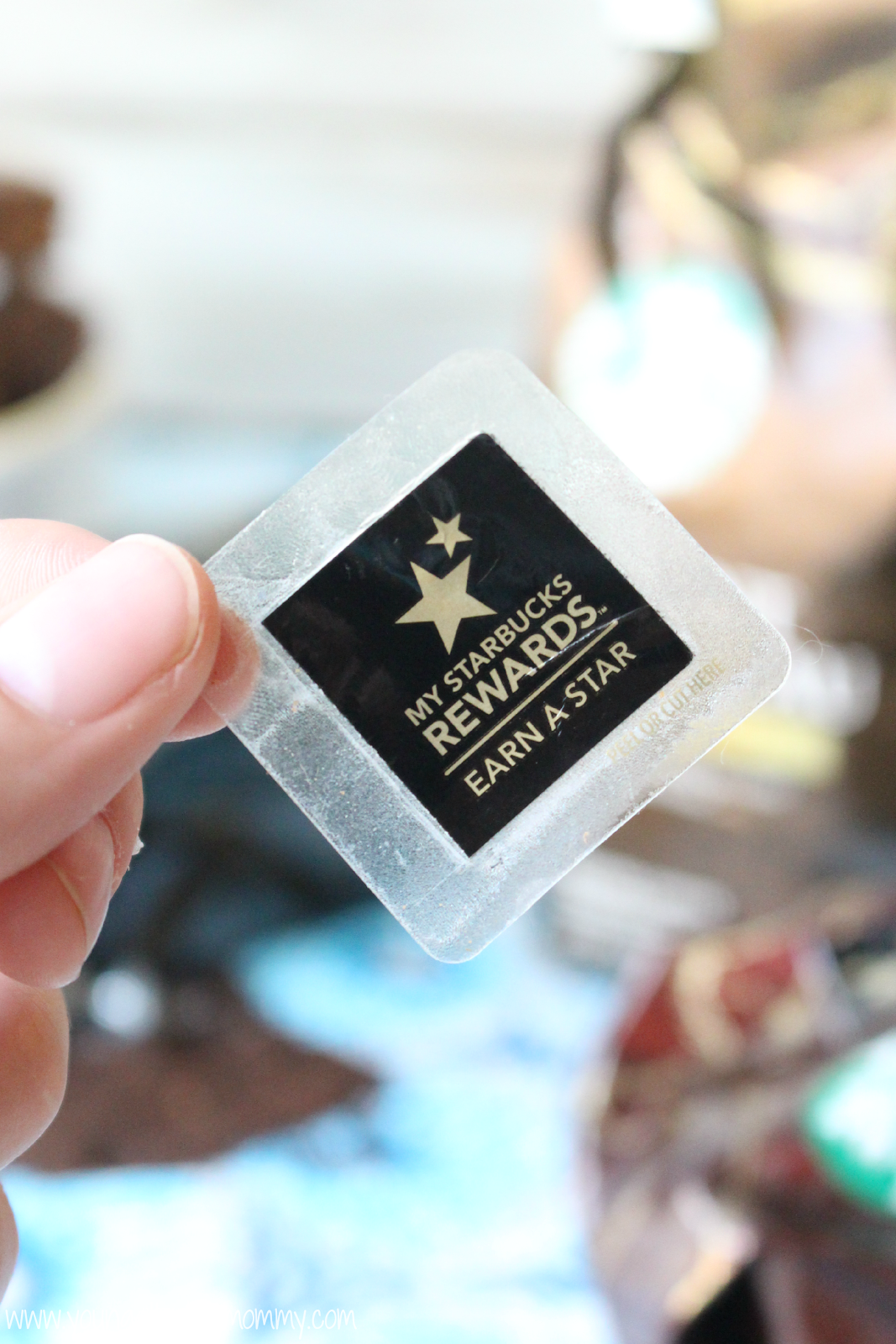 Have you experienced any of the new Starbucks® Single Origin Coffee Blends yet?