This post has been facilitated by Zevia but my love for the fizzy drink is all my own!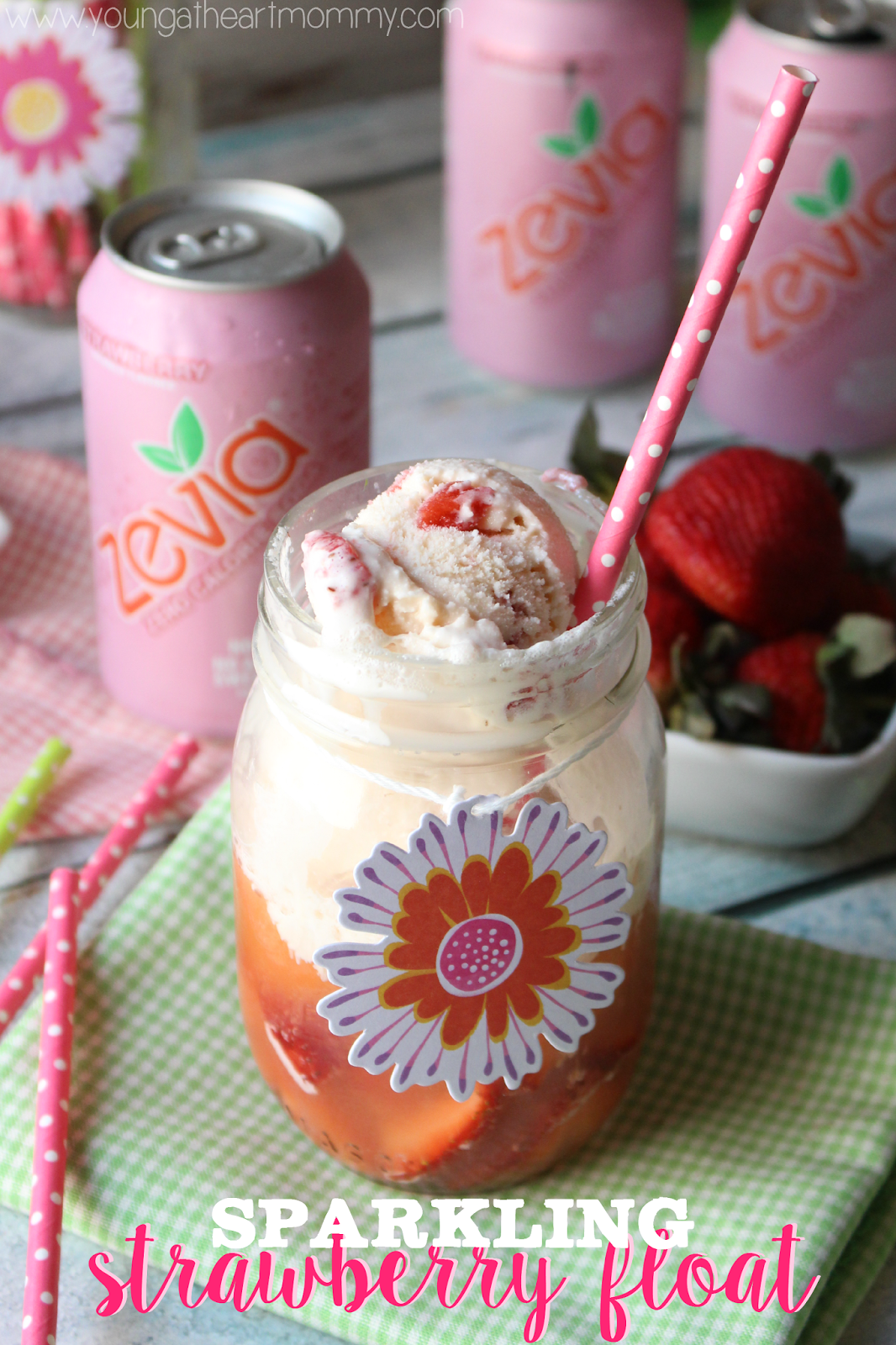 Did you enjoy your Easter? We sure did. I survived the food induced coma from last weekend and am ready to soak up the rest of Spring. The weather has been beautiful here in Florida. For once it isn't unbearably hot, humid, and raining. We've been spending much more time enjoying being outside while winding down after a long day at school. If your kids are anything like mine then the first thing they do when they walk through the door is request a snack before they start homework. Toodie's preference is always vanilla ice cream with chocolate powder sprinkled on top. Apparently, this is "healthy" because ice cream is made from milk and milk comes from cows and cows are animals that live on a farm. The logic of a little person. This is not exactly mom's idea of a nutritious snack even though it looks as yummy as it sounds.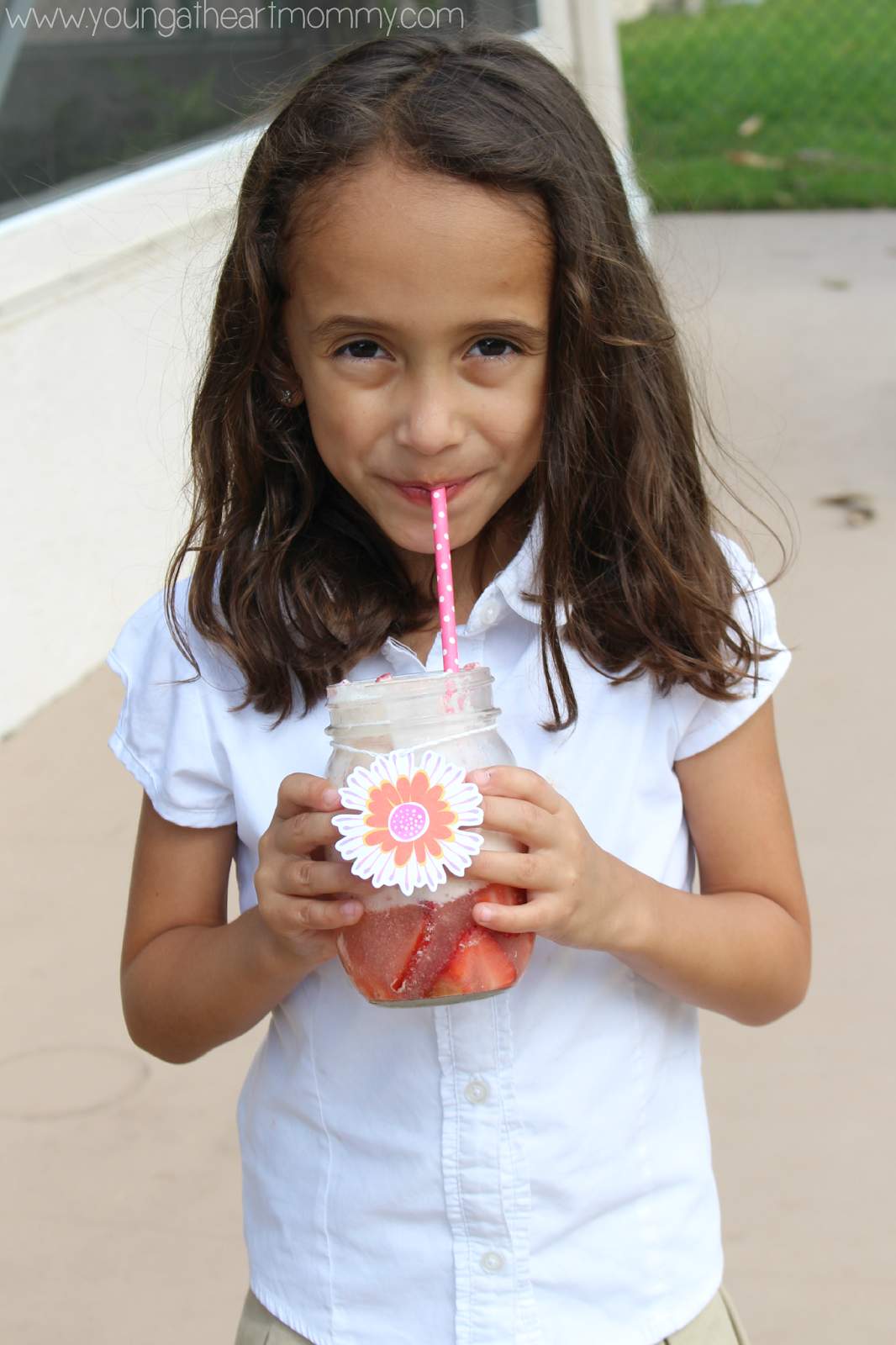 I've learned that compromise has become an easy way to avoid the dramatic battles of a spirited six year old who doesn't care to hear "no." She has a sweet tooth like her momma and I can't fault her for that. It must run in the family. With the help of Zevia I was able to create a smarter after school treat for her using their sodas.
Having Zevia on hand always make the warm weather much more manageable. Zevia is a naturally sweetened, zero calorie soda that comes in 15 delicious flavors. They've asked me to put a fresh spin on my old routine in honor of Spring and these Sparkling Strawberry Floats are the perfect way to do so.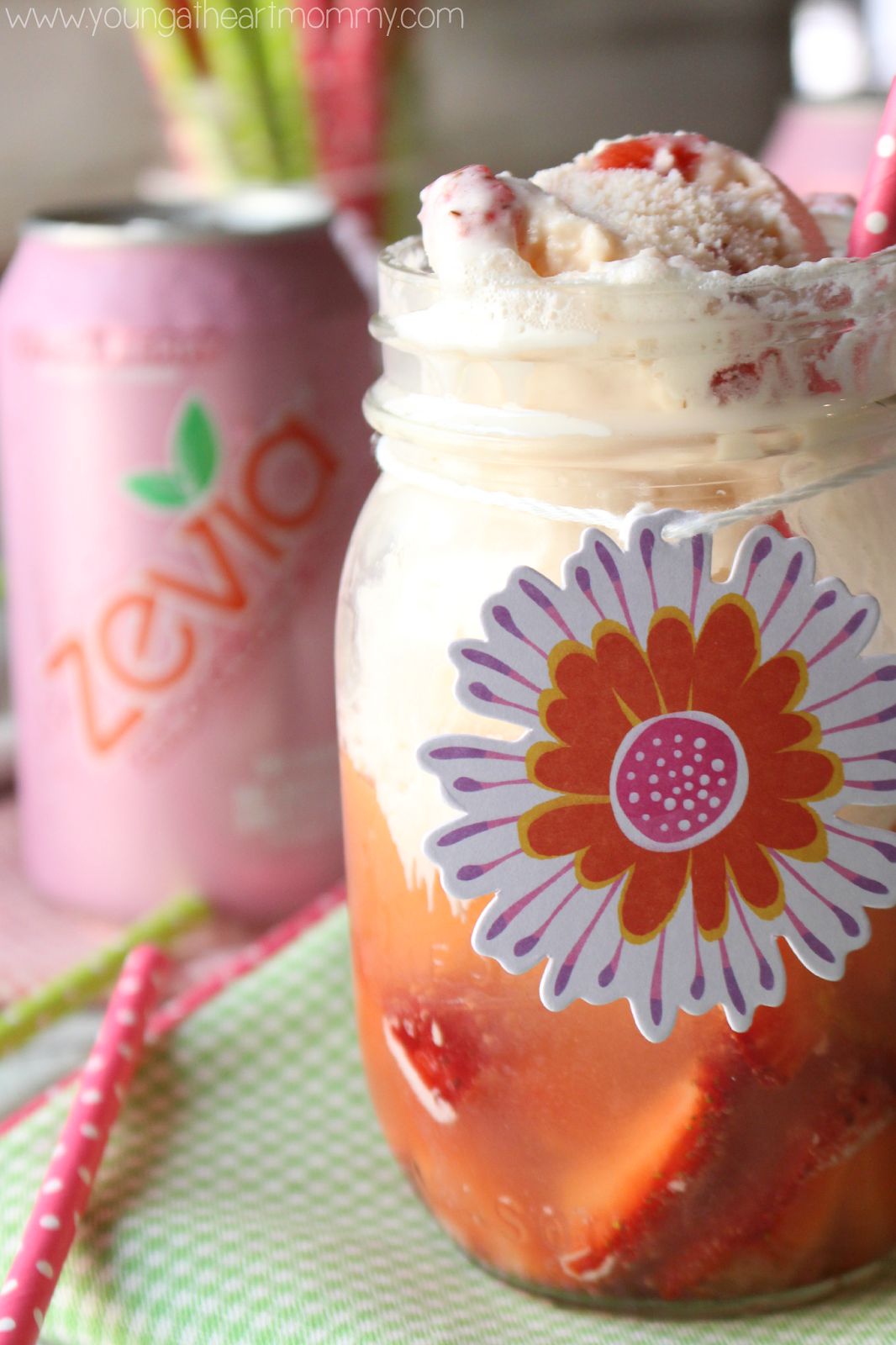 Sparkling Strawberry Floats
Ingredients:
12 oz. can of Zevia Strawberry Soda

fresh strawberries

Strawberry or Vanilla ice cream/sorbet
Directions:
Cut up whole strawberries into smaller pieces and toss them into bottom of the mason jar or glass.

Add two to three large scoops of ice cream on top.

Pour a half of the can of soda into the jar until half way full.

Serve as is or mix together to create a milkshake.

Enjoy chilled strawberries at the end!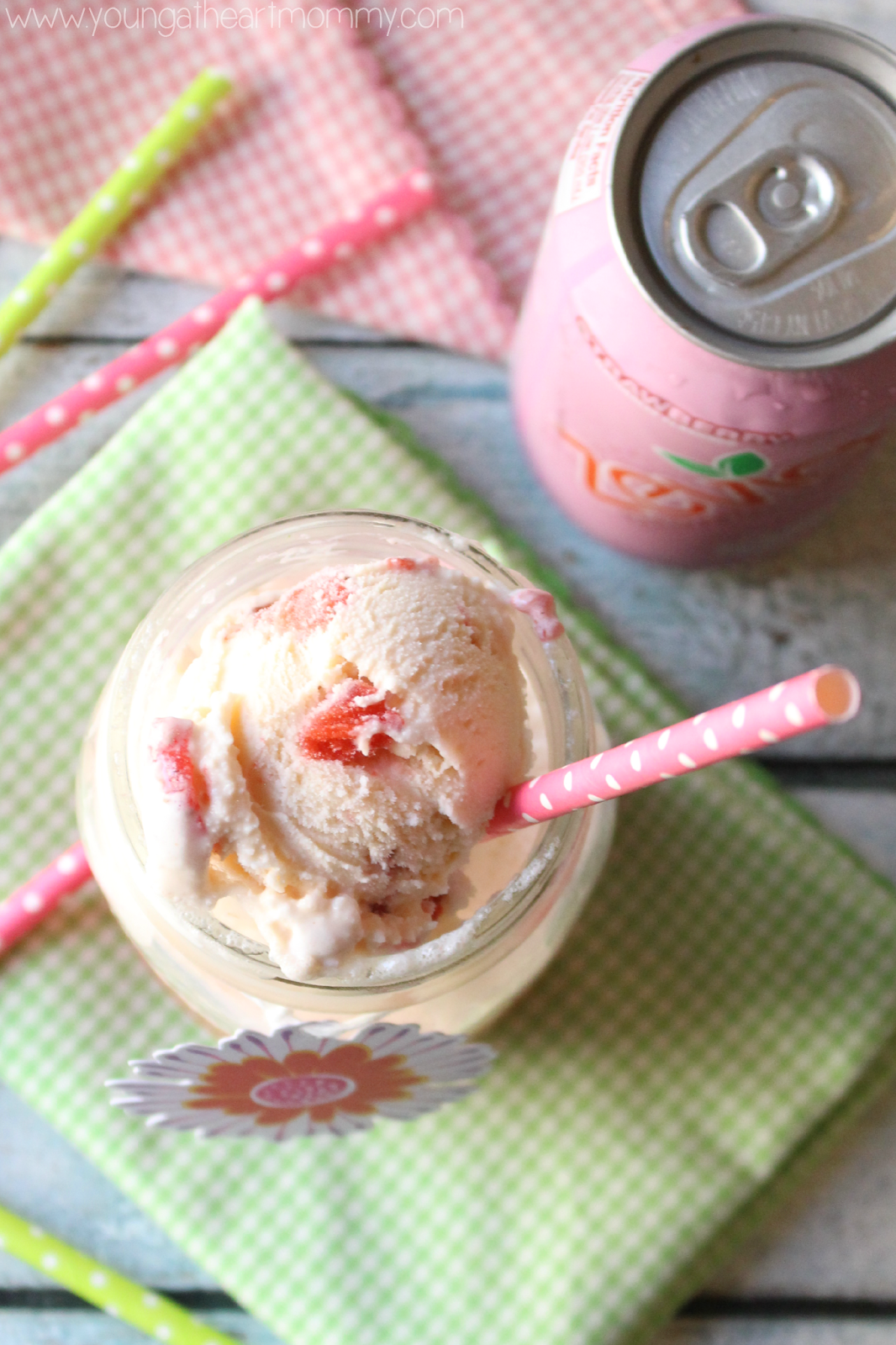 These pretty floats are great for a Spring get together especially if you are having friends or family over. Kids love the fizzy-ness! Create an ice cream float bar for guests by putting out mason jars, different ice cream flavors, a variety of fresh berries, and colorful straws.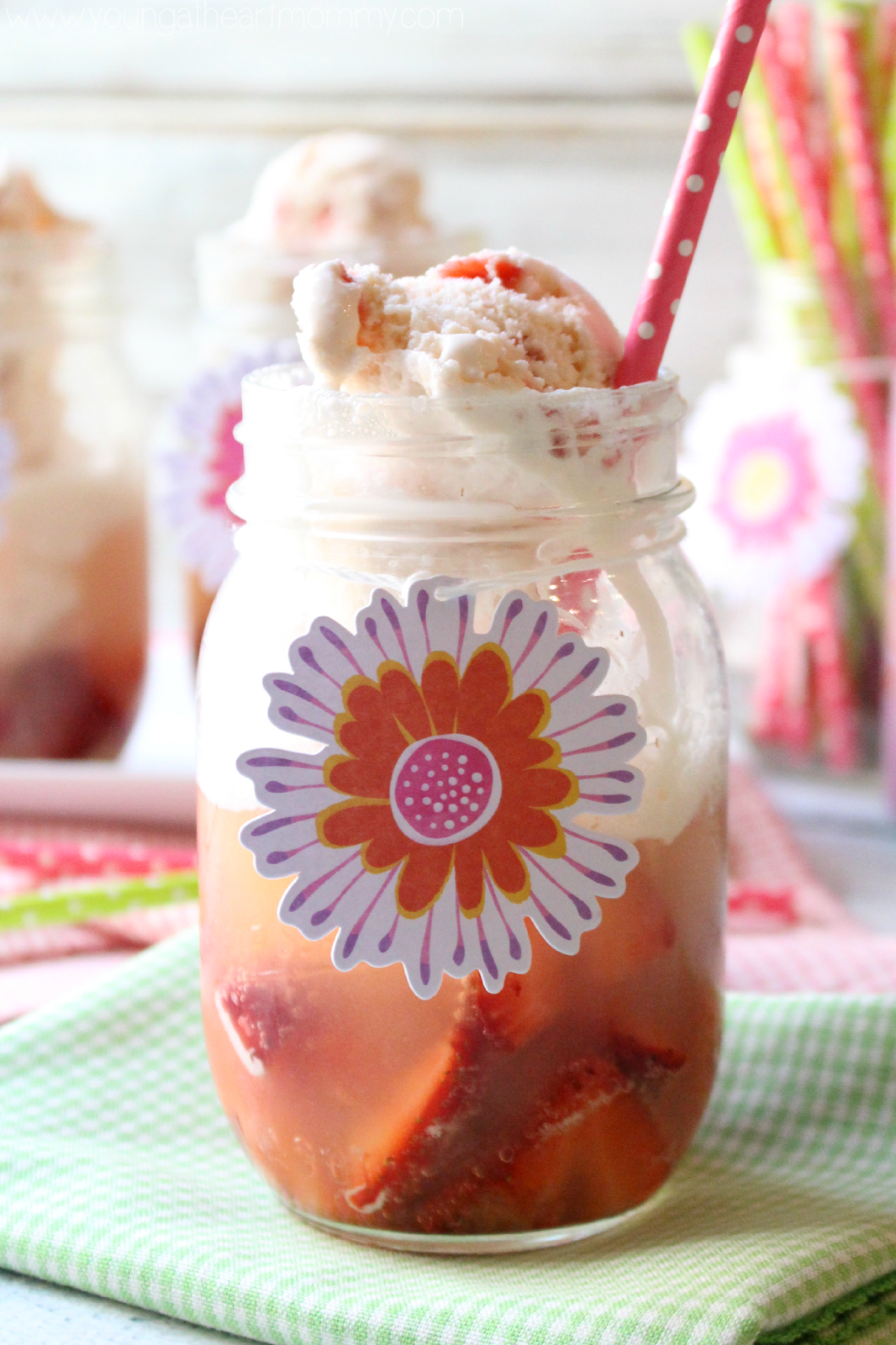 You can get in on the Zevia fun by following them on Twitter and Instagram. Share your Spring time creations with #TheNewSweet. Afterwards, head on over to the gallery and peep the party!
How are you freshening up your parenting approach this Spring?