This is a sponsored post on behalf of Eggland's Best in participation with their "Chief Egg Officer" contest.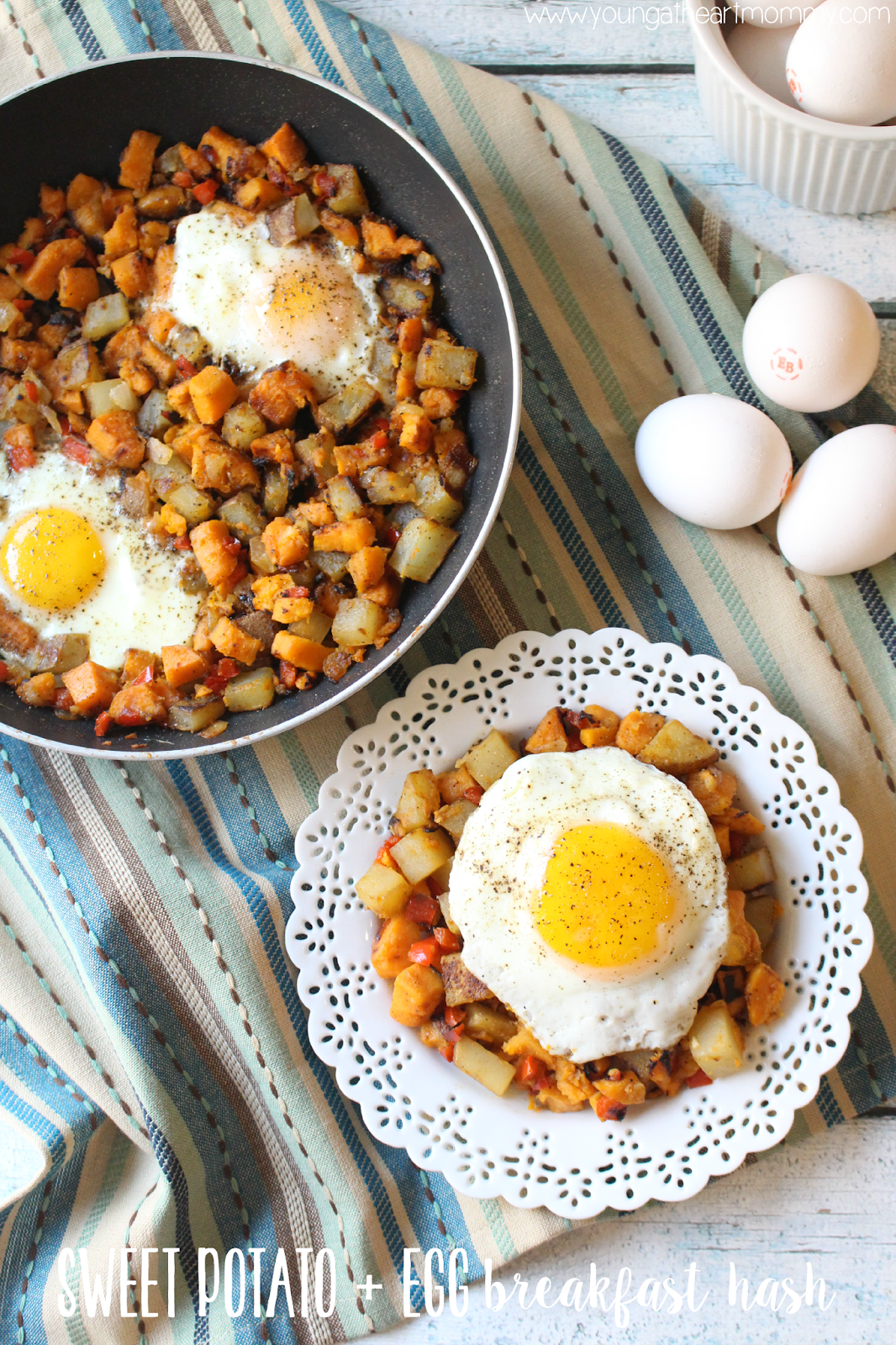 Breakfast is said to be the meal of champions but I prefer my my morning favorites other times of the day. In fact, there are many instances in which I have turned down a big juicy steak and baked potato for a cheesy omelet. I think I've always been that way too. I remember diving into the box a cereal everyday after elementary school and eating a big bowl most nights for dinner when I was pregnant. The whole concept of breakfast only as a morning tradition quickly faded away. How can you blame me? Eggs, bacon, hash browns, pancakes, waffles – the list goes on – are some of the yummiest foods out there!

To kick-off National Nutrition Month with Eggland's Best I combined two of my favorite breakfast staples into one delicious dish. They're searching for the next "Chief Egg Officer" (CEO) who is passionate about "EB" eggs and the nutritional benefits they bring to the table! There are many ways to incorporate EB eggs into your meals but this is one of my go-to methods of doing so. I value quick and easy recipes that turn out tasty even though you're putting in little to no effort. Savory Sweet Potato & Egg Breakfast Hash can be enjoyed any time of the day. It's also one of those convenient one-pan meals that can get you out of the whole "what's for dinner?" slump.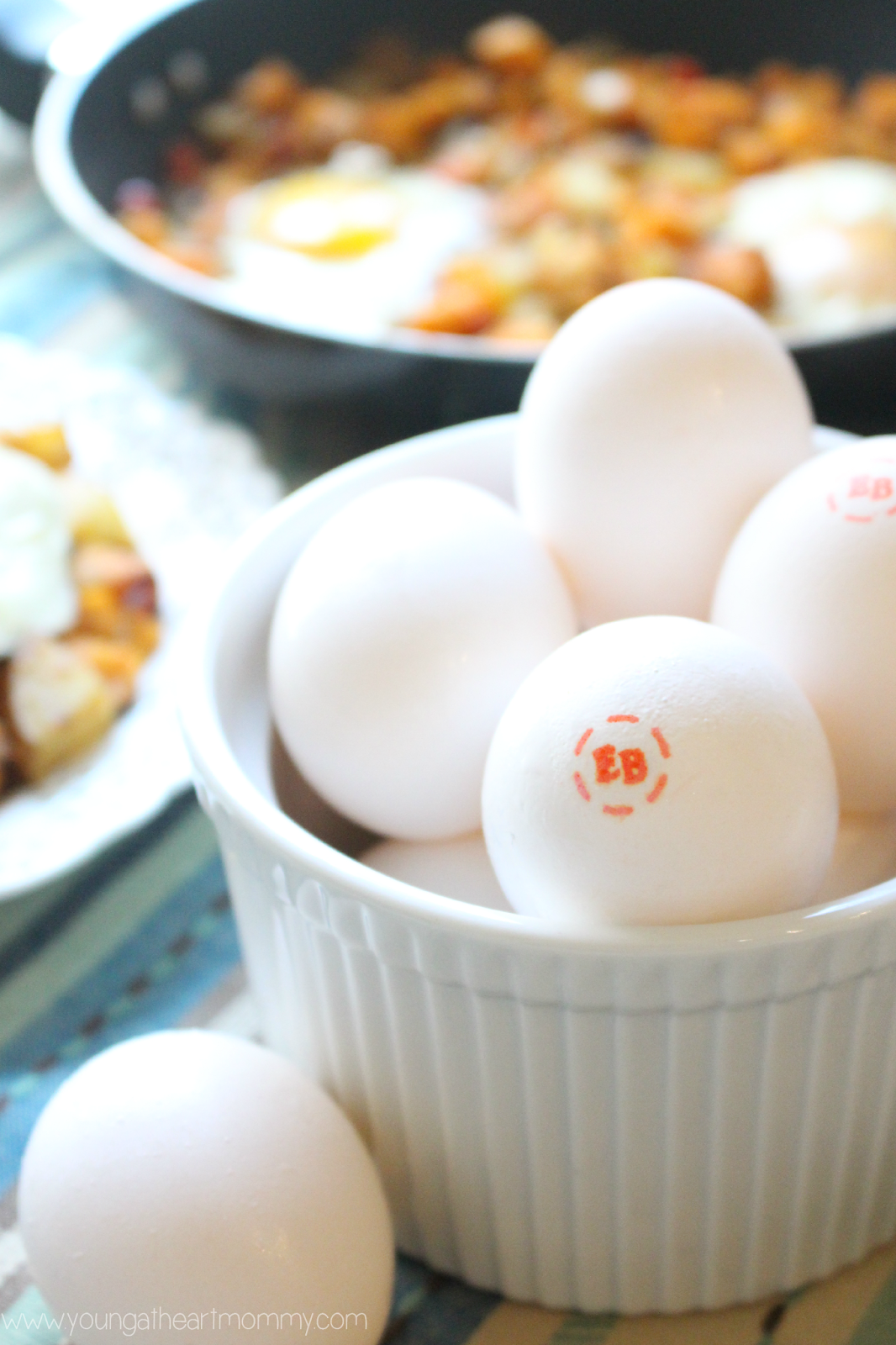 Compared to ordinary eggs, EB eggs have four times more vitamin D. This helps keep our bones and muscles strong. They're also beneficial to heart health, as they contain double the omega-3s and have ten times more vitamin E than ordinary eggs. Whether you enjoy them scrambled, hard boiled, or fried- eggs are among the most nutritious foods at your fingertips.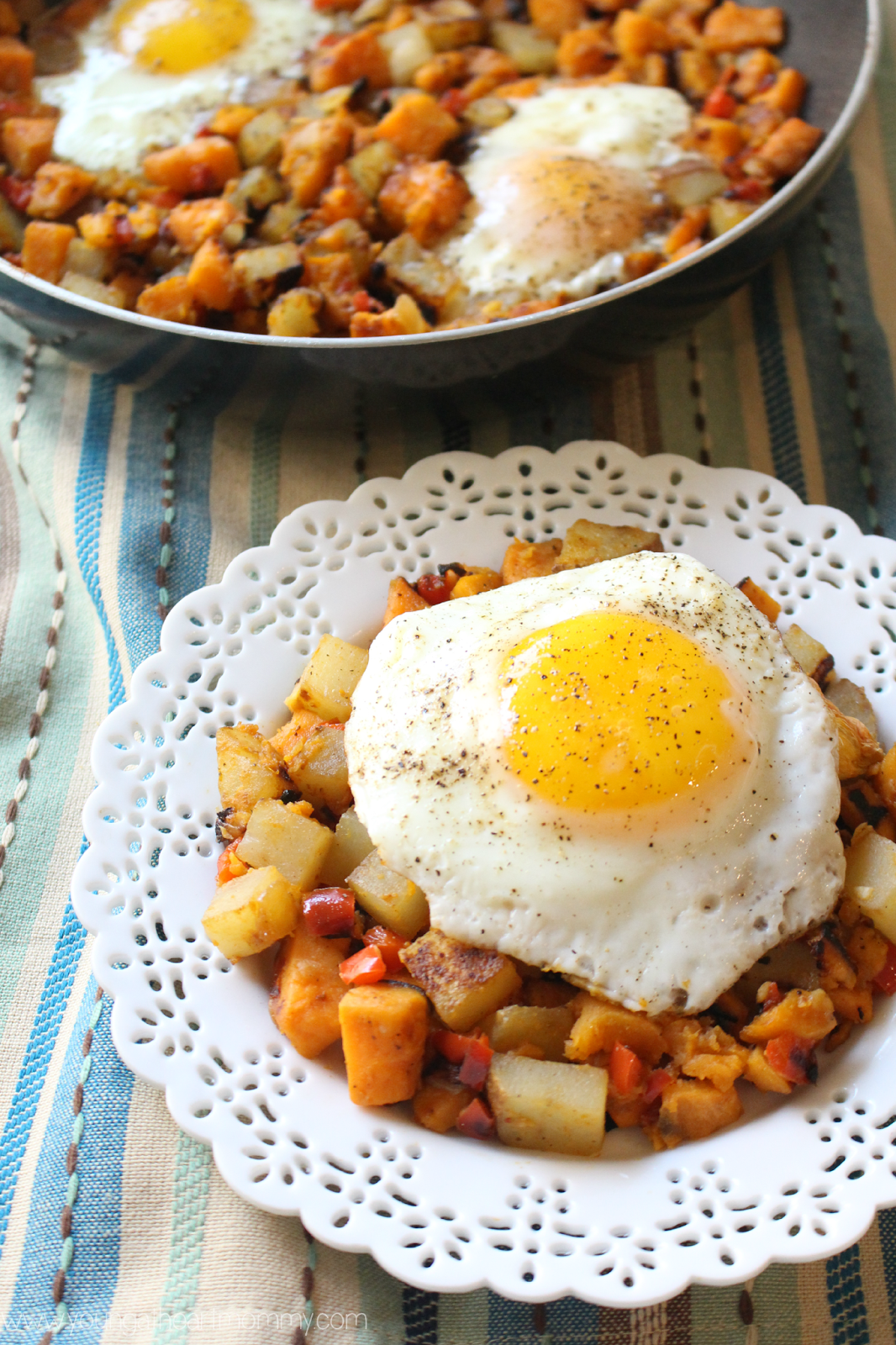 Savory Sweet Potato And Egg Breakfast Hash
2 tbsp. olive oil

1 tbsp. unsalted butter

2 large sweet potatoes

2 large all purpose potatoes

1 medium red bell pepper (diced)

1 medium onion (chopped)

3 garlic cloves (minced)

3-4 large eggs
1. Preheat oven to 400 degrees.
2. Heat the butter and oil in a large non-stick skillet over medium heat. The pan being used should also be oven safe.
3. Add onions, peppers, and garlic. Stir until evenly coated with oil and allow to simmer for 5 minutes.
4. Toss in potatoes and cook for 20-25 minutes or until they tender. Stir occasionally to prevent burning. Season with salt and pepper.
5. Once potatoes are slightly brown crack eggs on top of them and place skillet in oven. Bake for 8-10 minutes or until whites are cooked.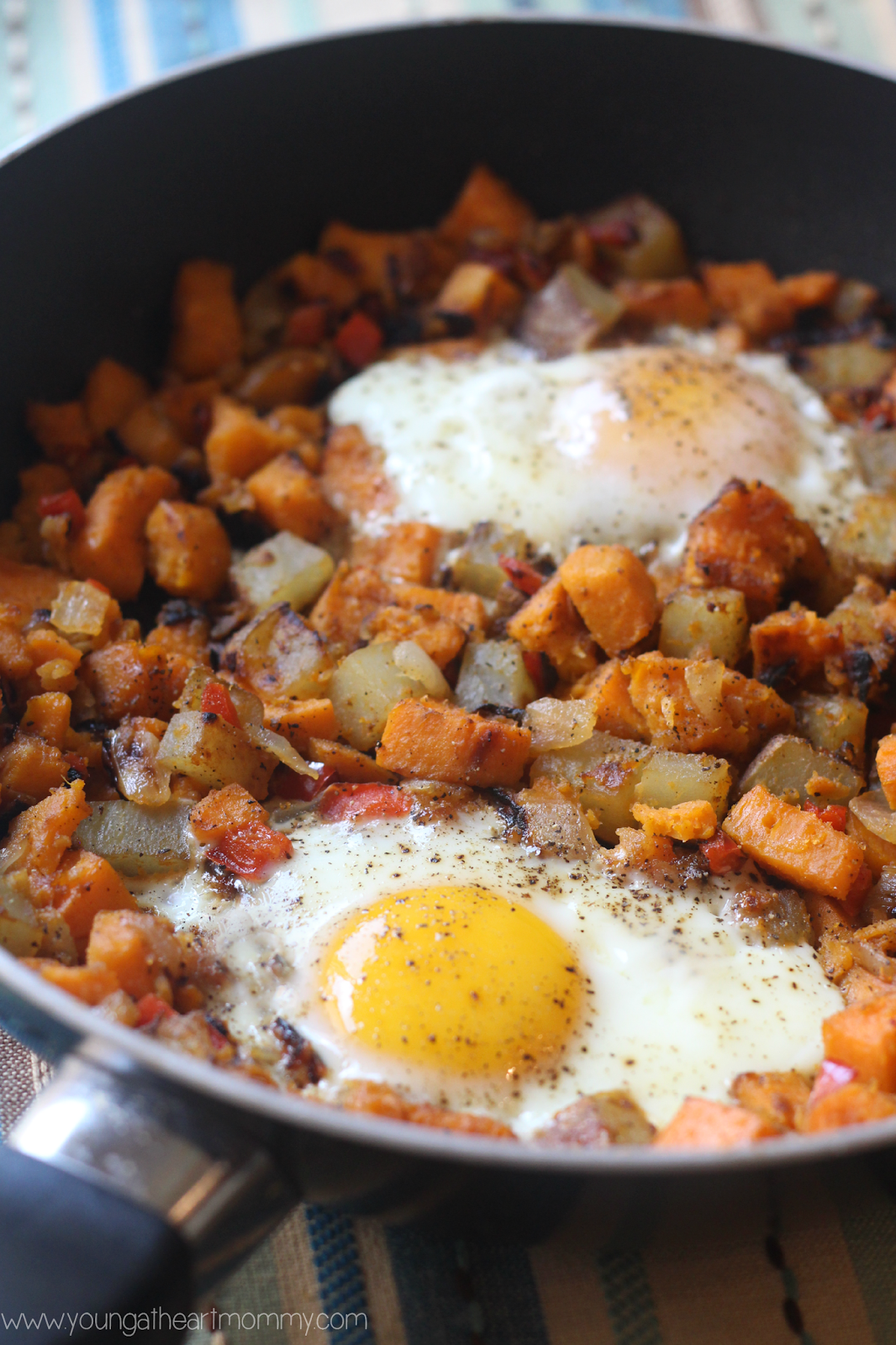 You can visit the Eggland's Best website from March 3rd to May 24th and fill out the submission form on why you think you would make a great "Chief Egg Officer." Voting will take place between July 7th and August 2nd, and the winner will be announced on August 4th.
One Grand Prize winner will receive $5,000 cash, a year supply of Eggland's Best eggs, and a nutrition consultation with Tammy Lakatos Shames and Lyssie Lakatos (The Nutrition Twins)! Two runners-up will receive $500 cash and a year supply of Eggland's Best eggs.
Eggland's Best is also giving away a prize pack to one of my lucky readers. To enter for a chance to win a $25 Visa Gift Card and coupon for a free pack of Eggland's Best eggs visit the rafflecopter form below.