This shop has been compensated by Collective Bias, Inc. and its advertiser. All opinions are mine alone. #BigGameSnacks #CollectiveBias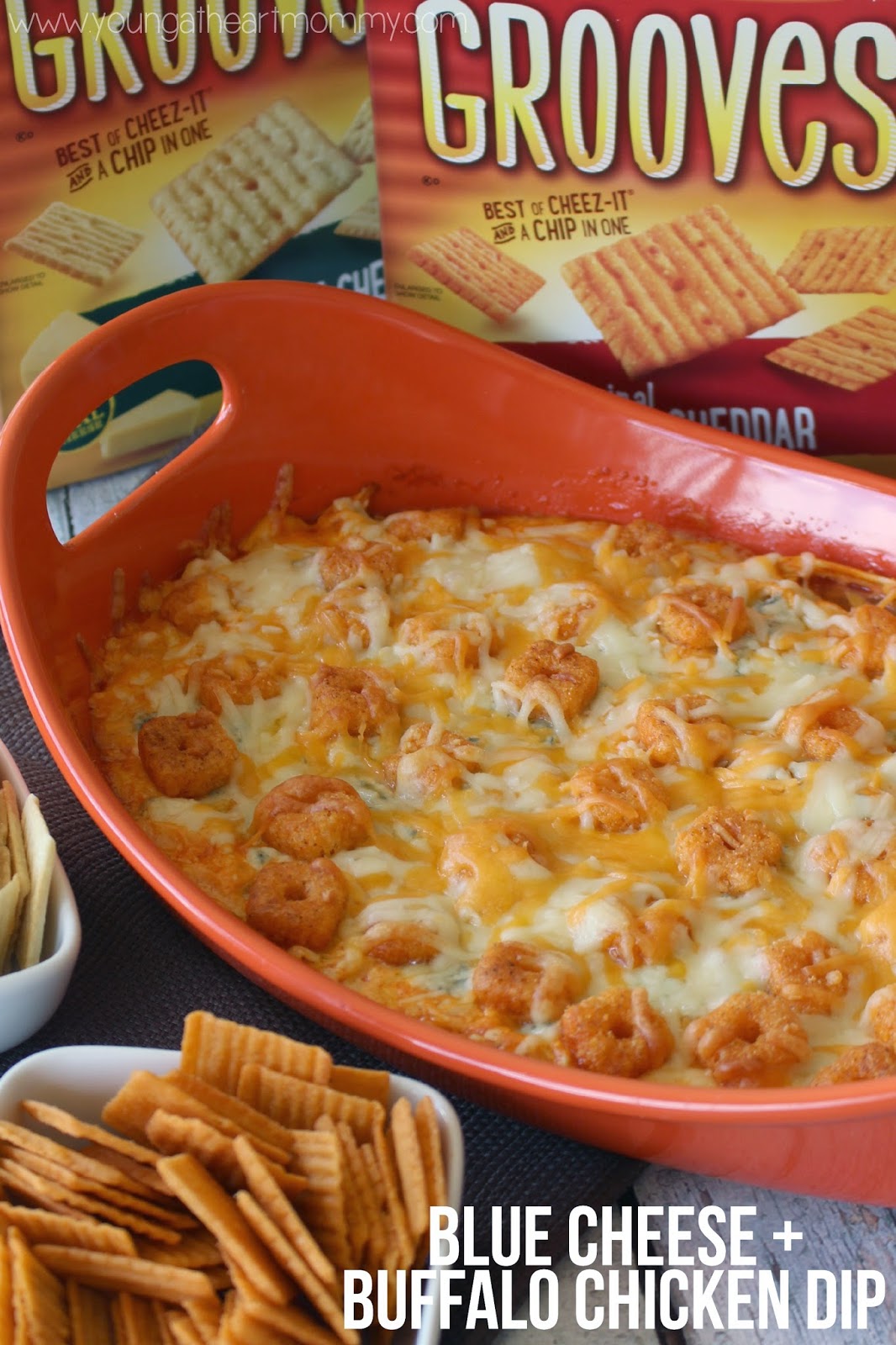 I never thought in a million years that I would ever consider myself a sports fan. I grew up loving the occasional game of kickball in the front yard and going to baseball games with my grandfather. My family has always been die hard sports fanatics but not me. I was always a "girly girl" who participated in ballet and jazz, but never a contact sport that required me to get down and dirty. My how times have changed. Today I couldn't do a plié without hearing a bone crack. I much rather slap on my team colors and scream at the television as the MVP pulls off the greatest slam dunk of the game. Basketball season gives us the excuse to hoot and holler all we want. No judgements right? It's March and that means it's time to shoot some hoops while getting your game day grub on too.

Before the big game you'll want to make sure you have plenty of tasty snacks for your guests to enjoy. There is nothing worse than a full house of overly excited, hungry, and passionate sports fans with empty stomachs. Believe me, it can get ugly fast and by the time they leave you may have a beaten down refrigerator crying for help. A delicious dip is a game day staple and one of the easiest things to throw together the night before or day of. My family and friends love this Blue Cheese & Buffalo Chicken Dip because it's spicy, smothered in cheese, and topped with pieces of Cheez-It Crunch'd.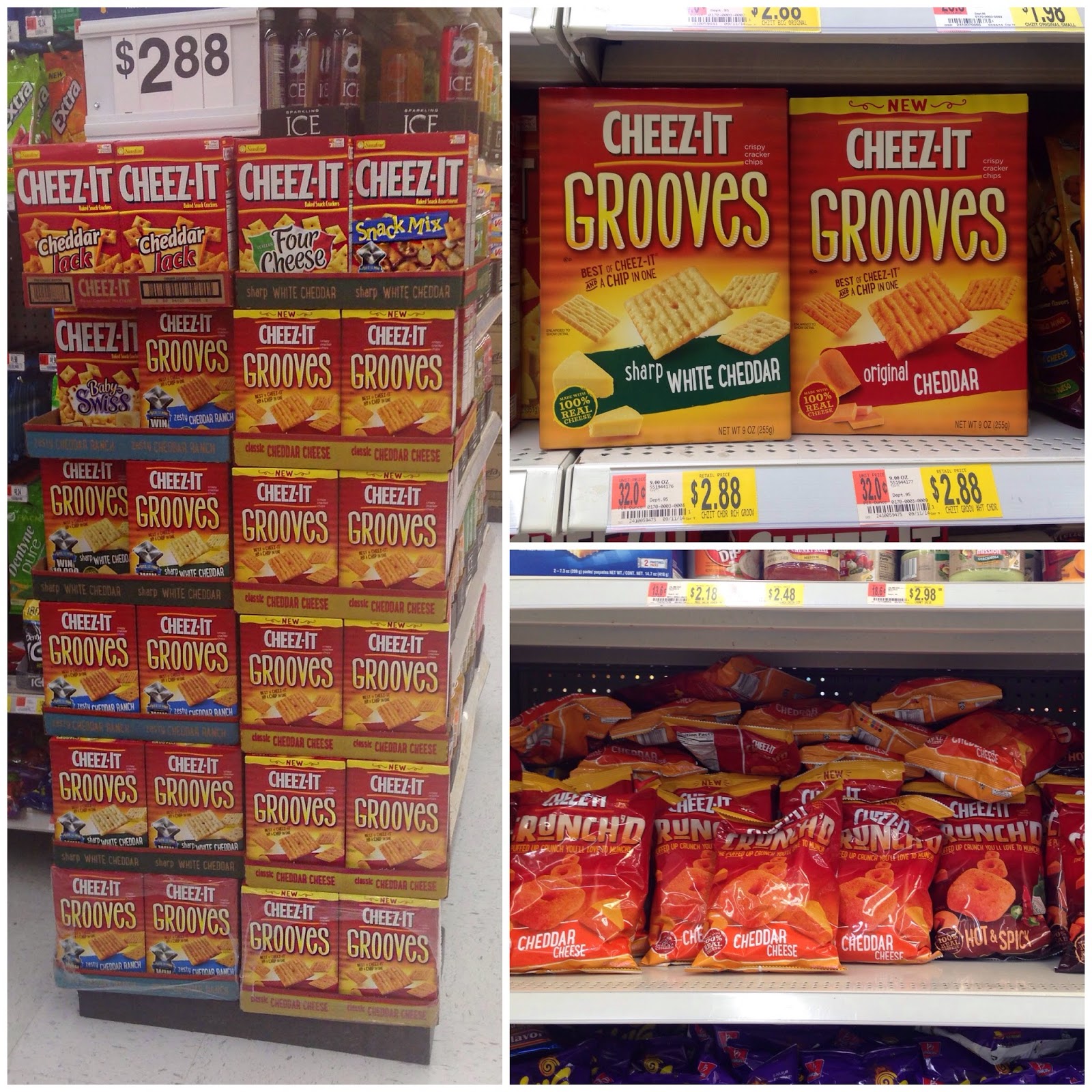 Before my refrigerator even stood a chance I had to go shopping and gather the ingredients for my winning recipe. Walmart still remains my one stop shop and as always, I found everything I needed. The new Cheez-It Grooves and Cheez-it Crunch'd packages were displayed near an end cap and also in the aisles along with other varieties. I grabbed a few of each knowing those Hot & Spicy Cheez-It Crunch'd would add that extra zesty kick to my dip recipe.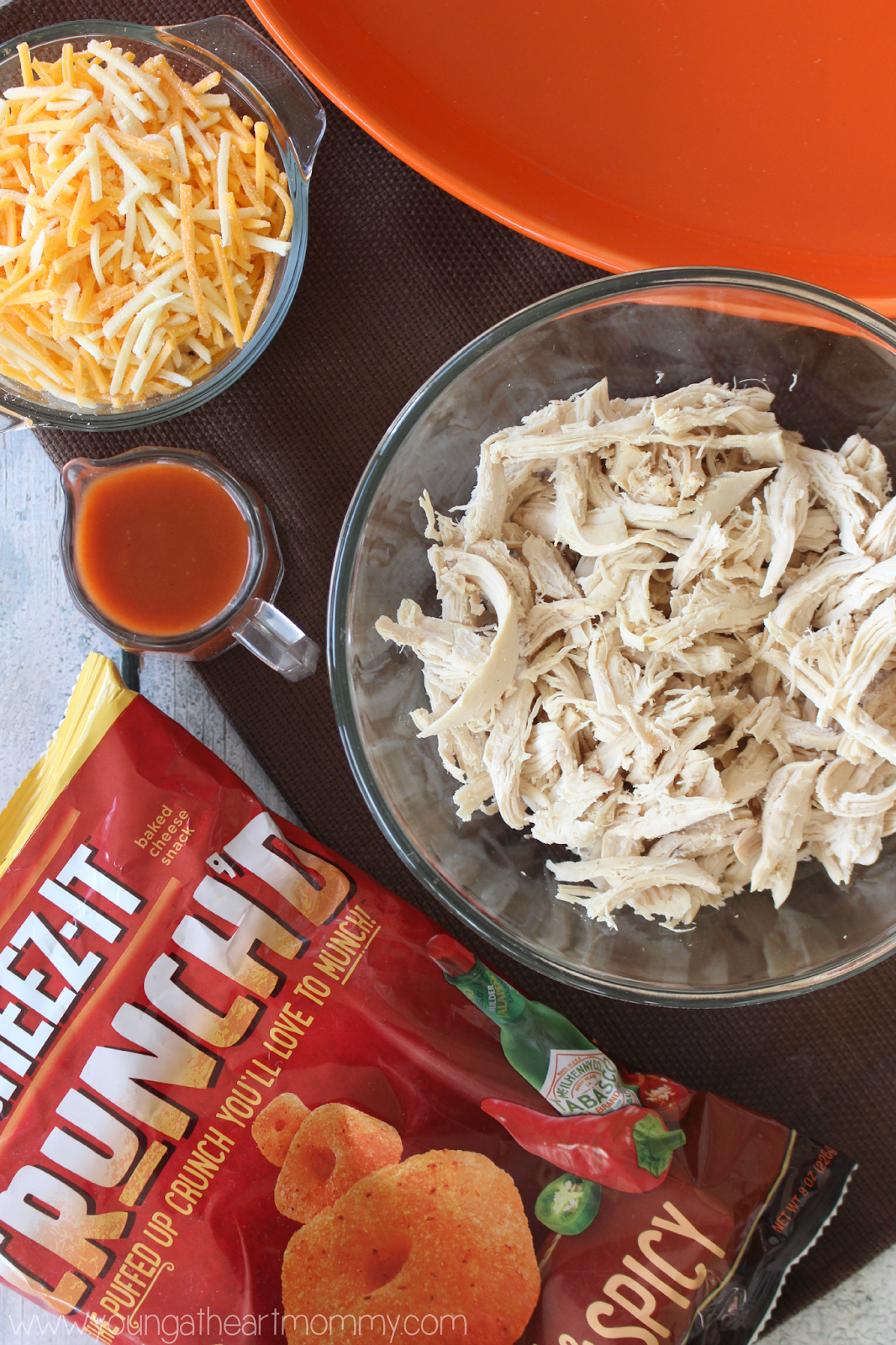 Blue Cheese & Buffalo Chicken Dip

Ingredients:
1 lb. boneless/skinless chicken breast

2 cups of shredded cheese

1 cup of ranch dressing

12 oz. of hot sauce

8 oz. cream cheese

blue cheese crumbles

chicken stock (to poach chicken breasts)

Hot & Spicy Cheez-It Crunch'd

Directions:
1. Preheat oven to 350 degrees.
2. Poach chicken breast in a pot of water and chicken stock. Remove and use fork to pull meat apart carefully so that the chicken is in shredded form.
3. In a large bowl combine shredded chicken and hot sauce. Mix together until evenly coated and allow to soak.
4. Use a hand held or stand mixer to blend cream cheese and dressing until smooth. Fold into chicken.
5. Transfer mixture to un-greased casserole dish. Sprinkle on blue cheese crumbles along with scattered Cheez-It Crunch'd pieces.
6. Finish off with a layer of shredded cheese and place in the oven for 20-25 minutes.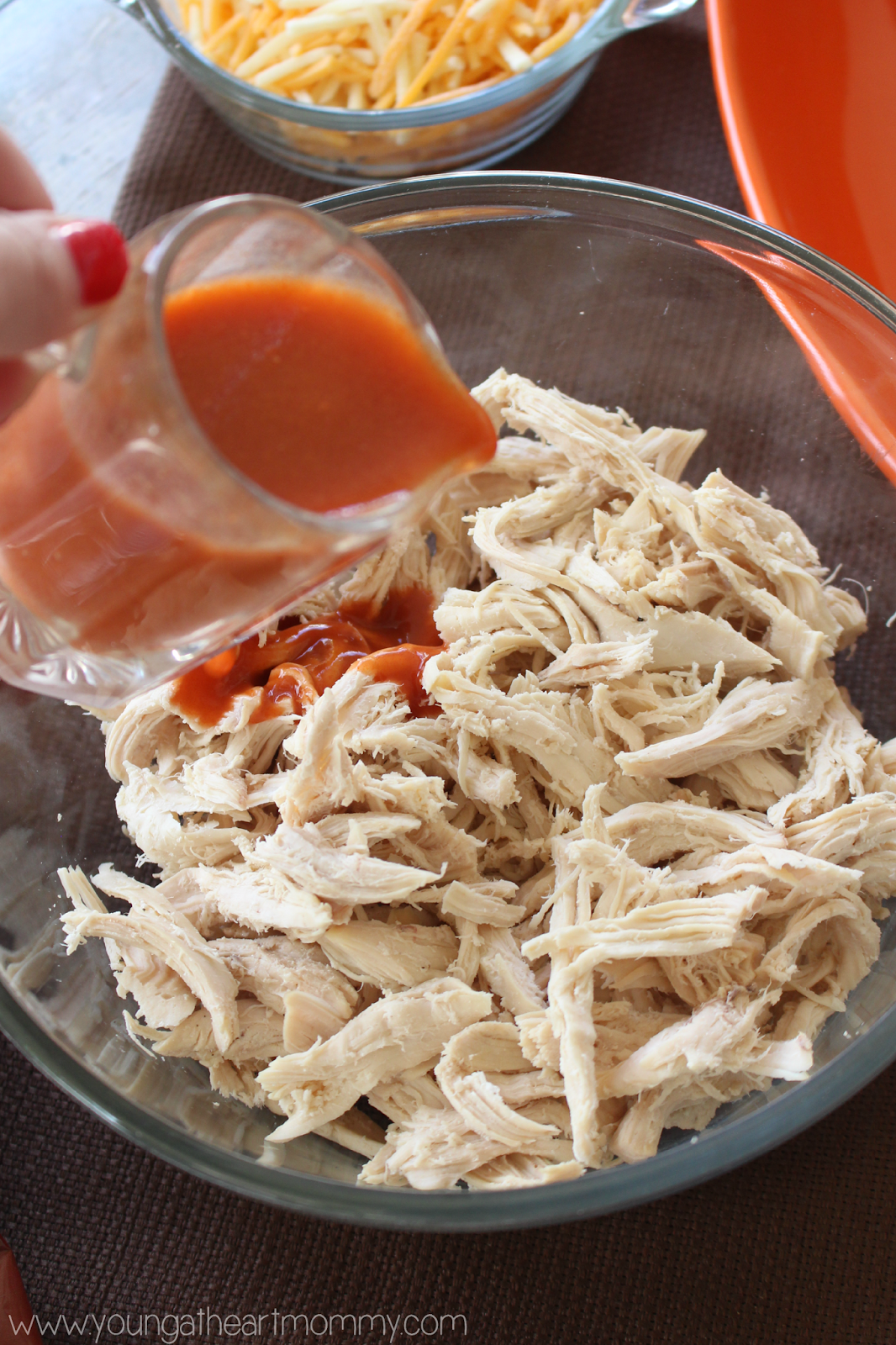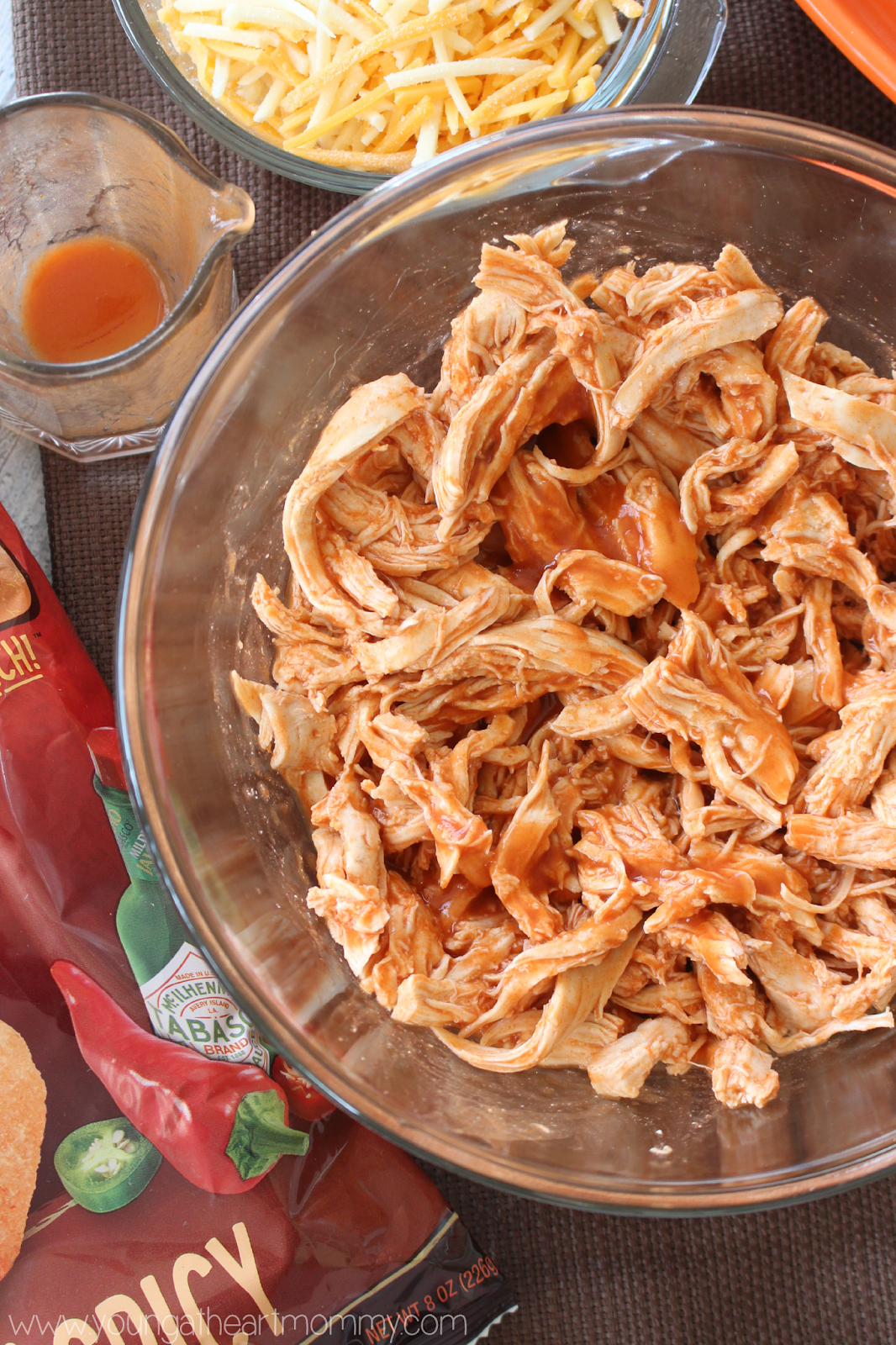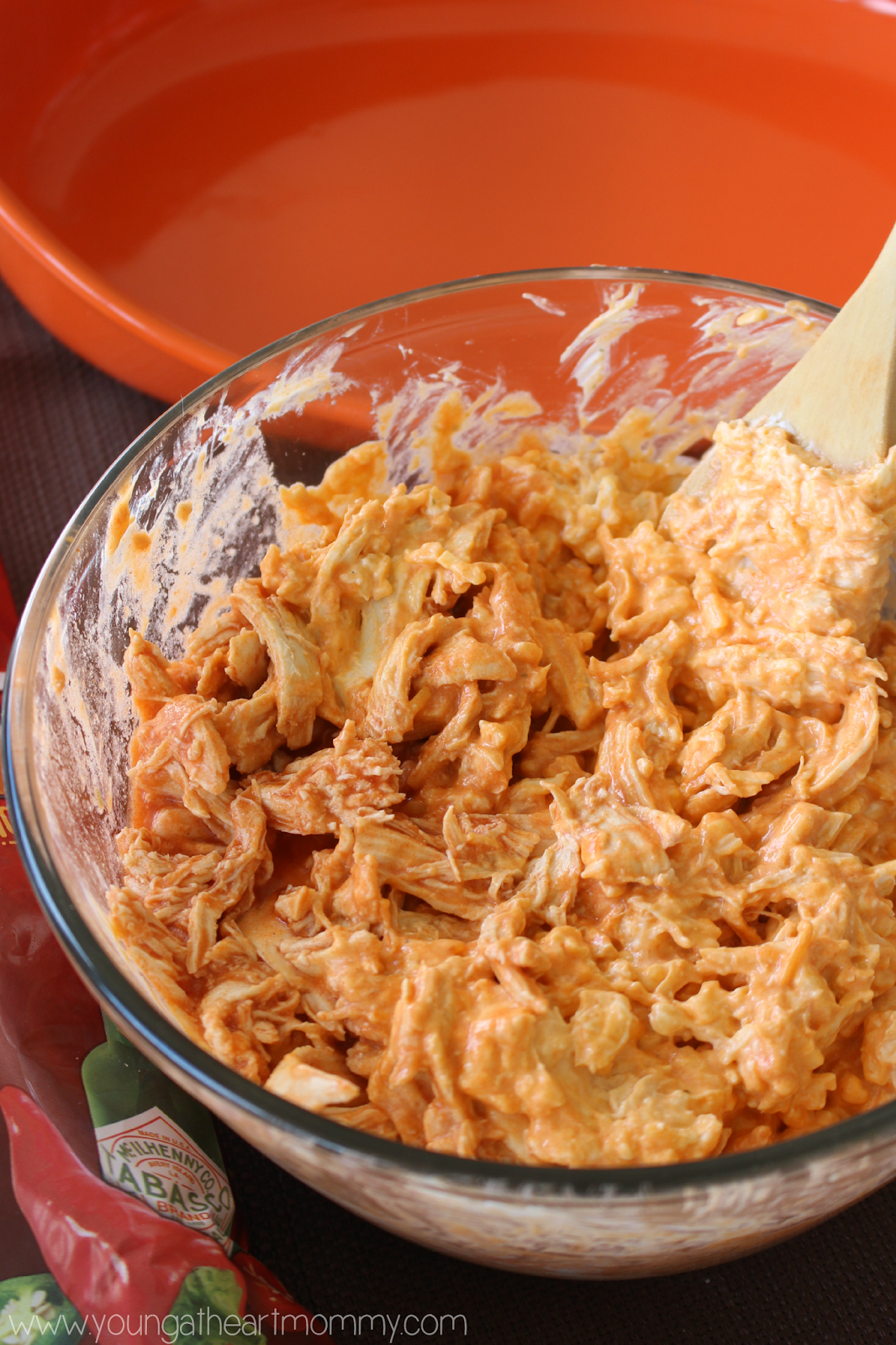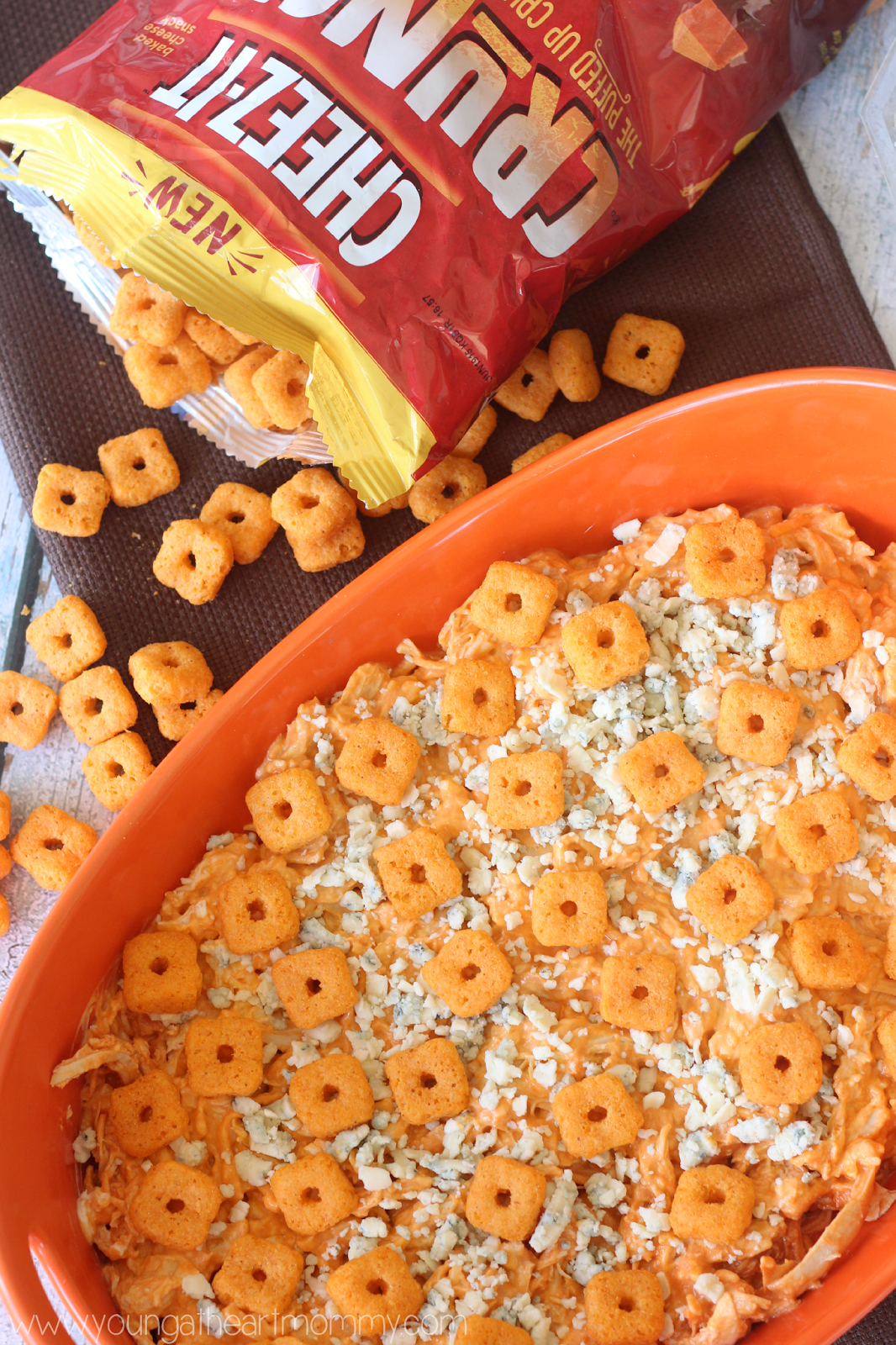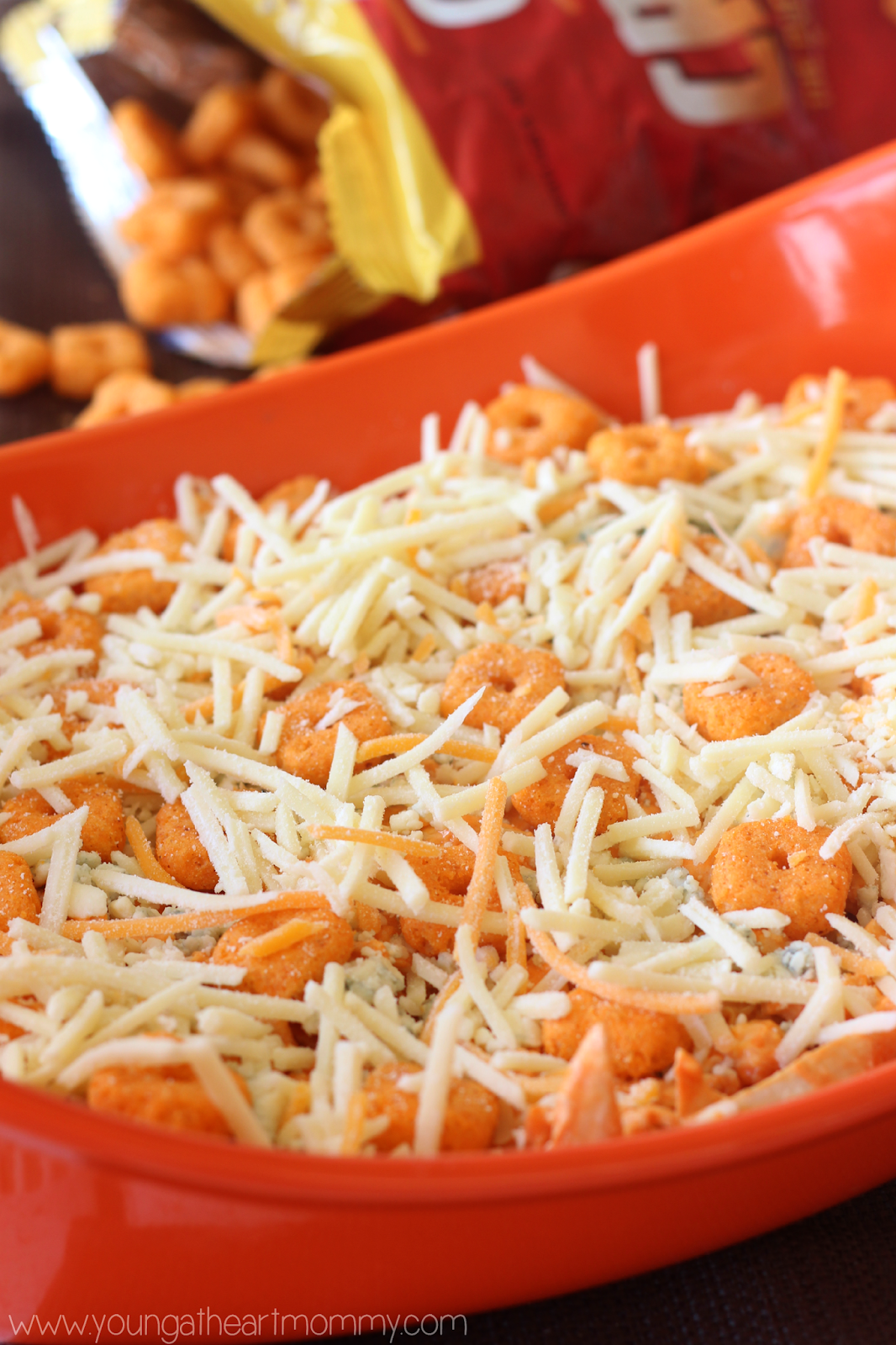 While I may not be the craziest fan out there, I do have many friends and a sports-loving boyfriend who LIVE for game day. I leave the technical terms and winning pick predictions to them. My primary role is to make sure that there is something yummy for them to eat between all the cheering and intense moments. Our favorite teams may not always win the game but this dip conquers all rivals!
Creamy, cheesy, spicy, crunchy and loaded with chicken…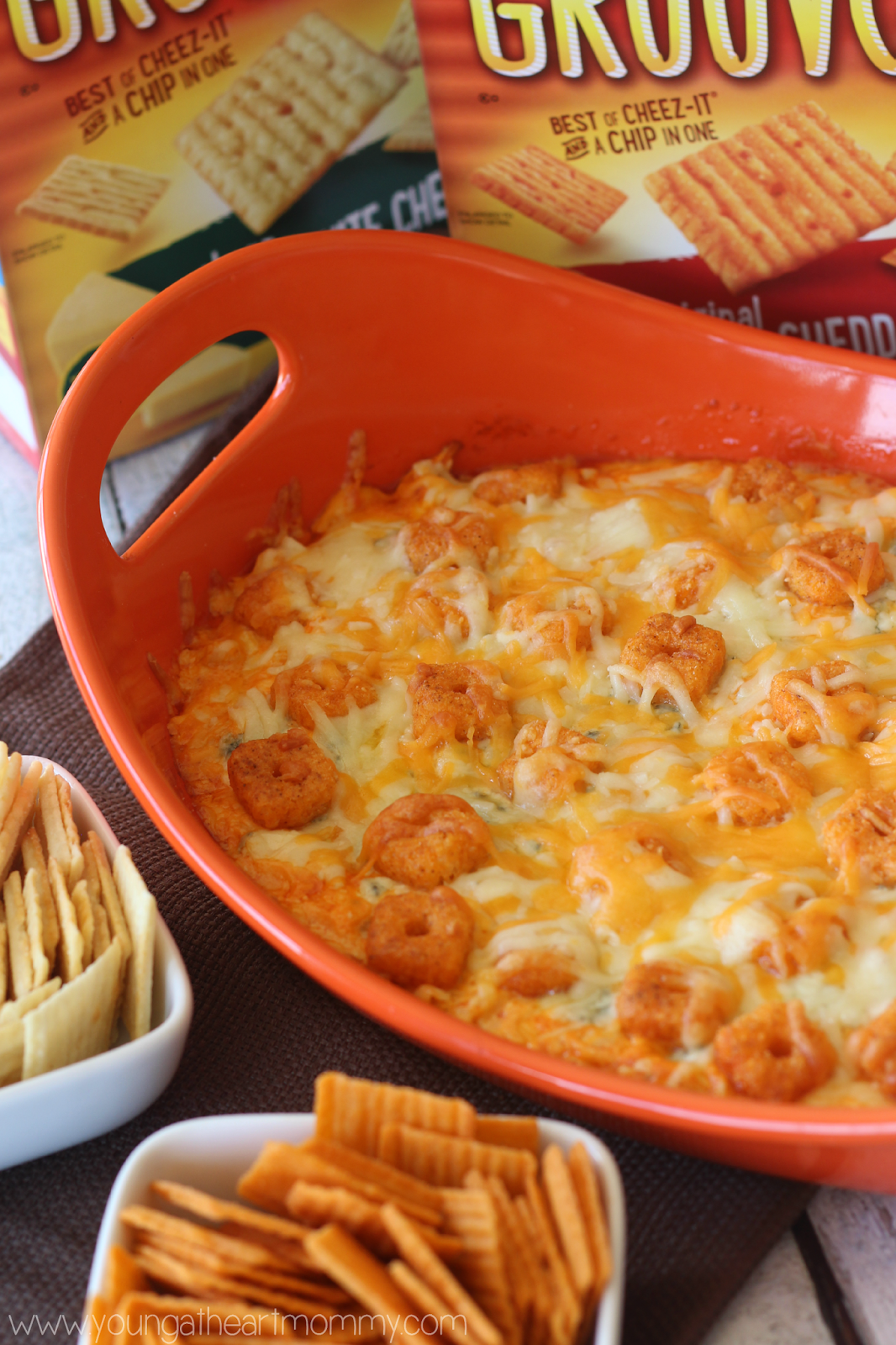 Every dip needs a crunchy chip or cracker to scoop up the gooey goodness and Cheez-It Grooves are the perfect vessel to do so. These crispy squares are snackable on their own but once you get a big chunk of spicy chicken covered in cheese on top… there is no going back! There is something about Cheez-It's that make them irresistible and nearly impossible to stop at just one.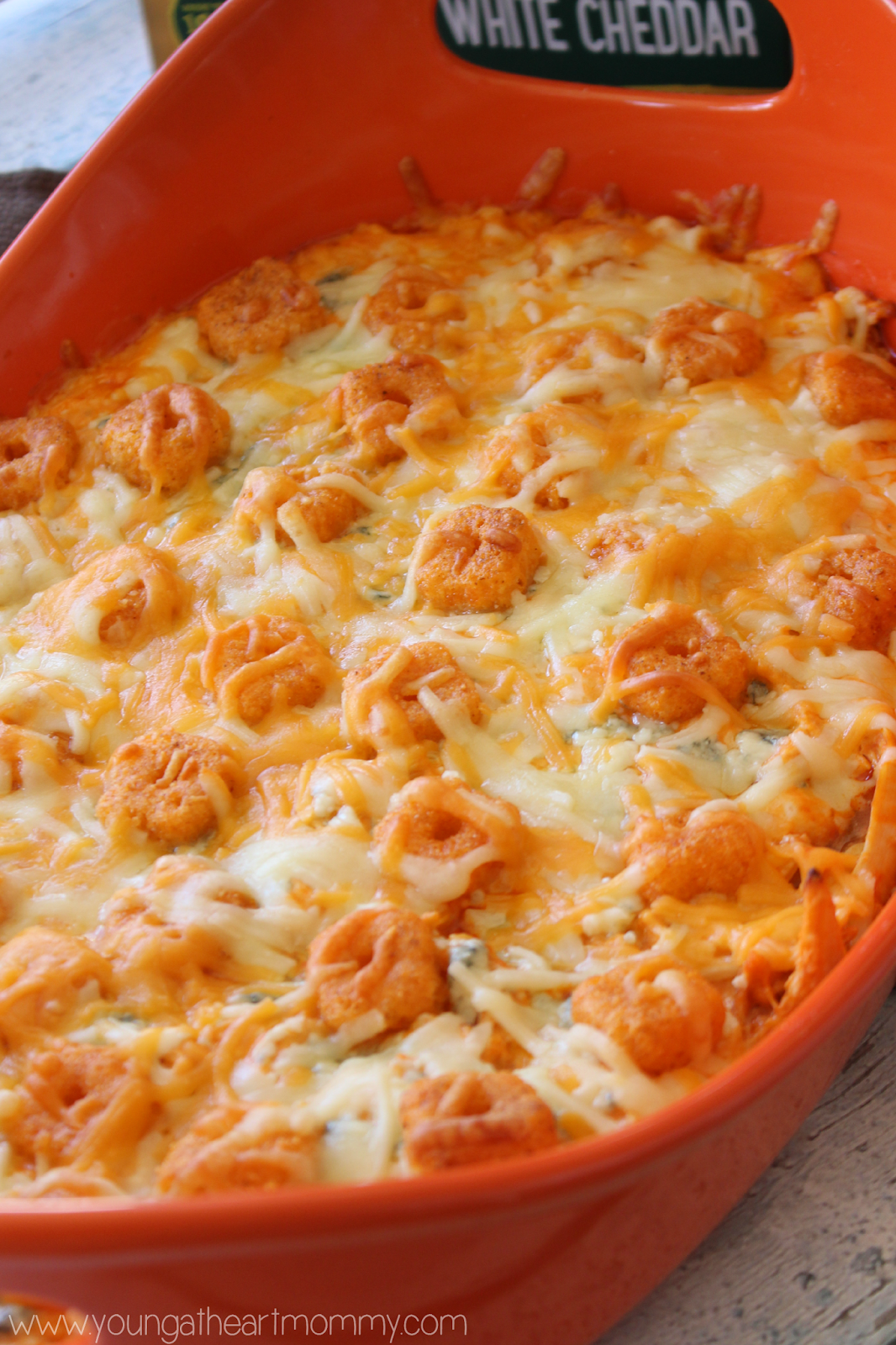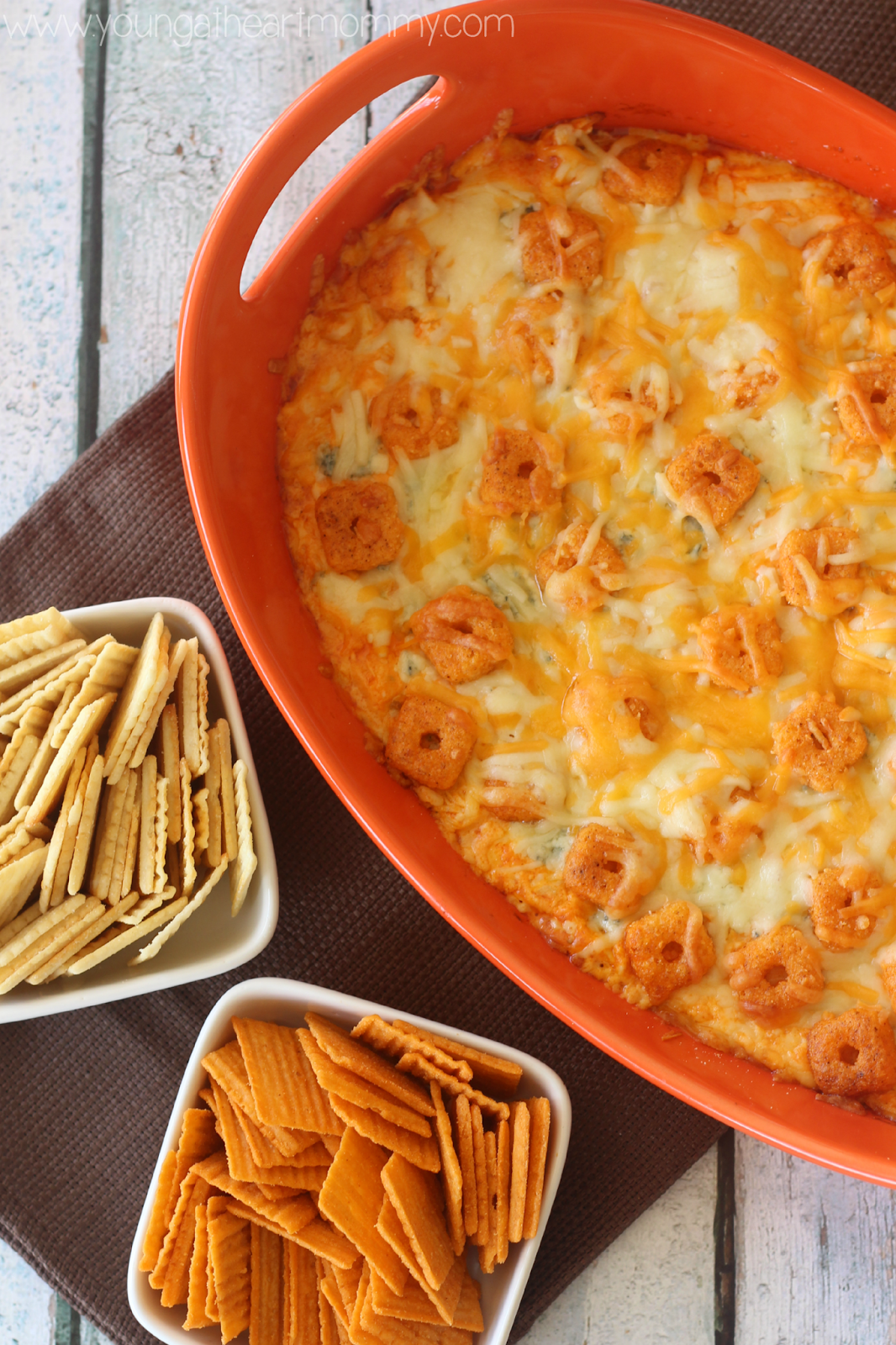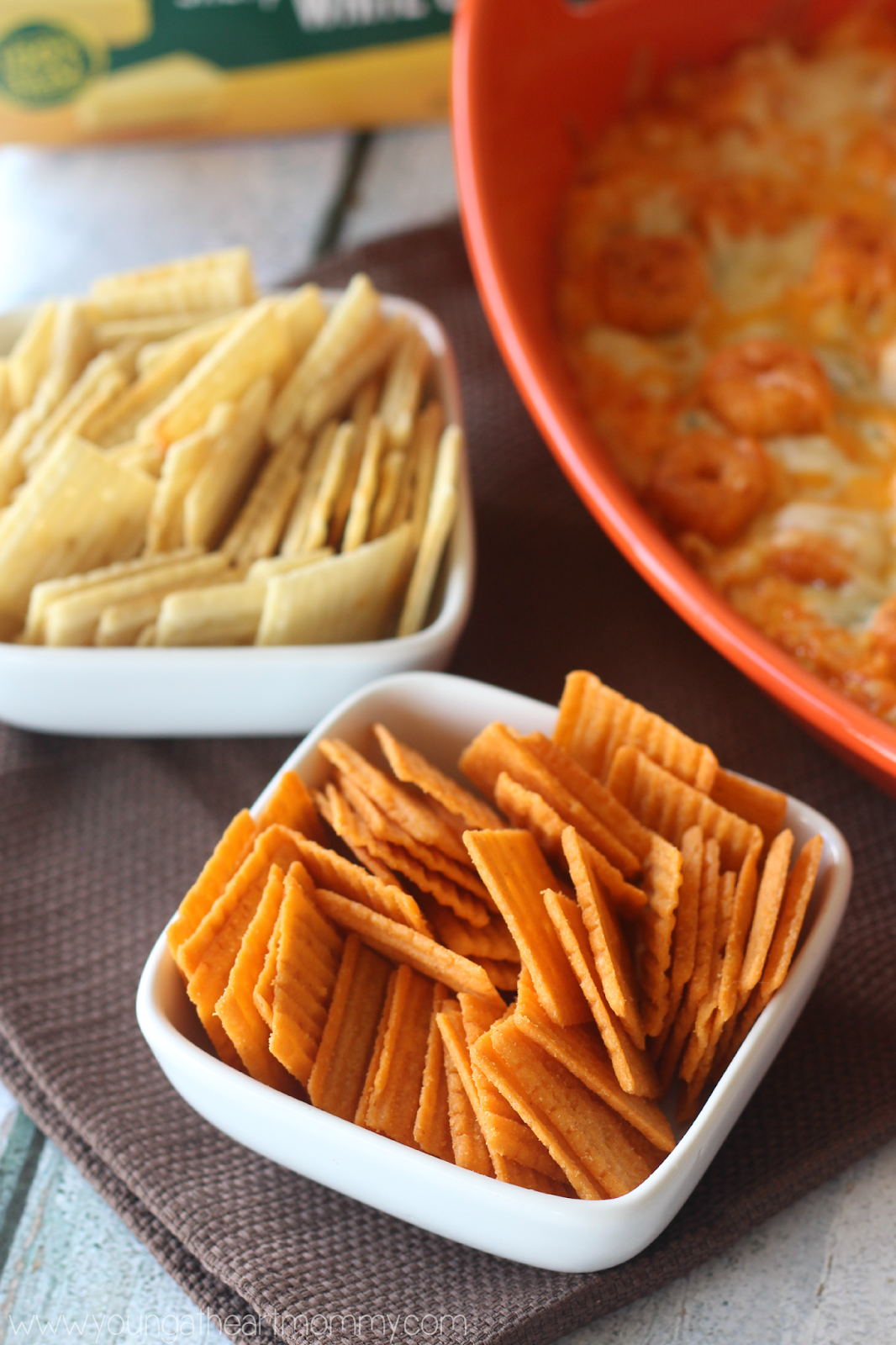 If Cheez-Its are your go-to snack be sure to check out the Most Valuable Cheese contest that is taking place from Feb – April 2015. You can vote on your favorite flavors/varieties from six popular Cheez-It flavors and play games for a chance to win $10,000.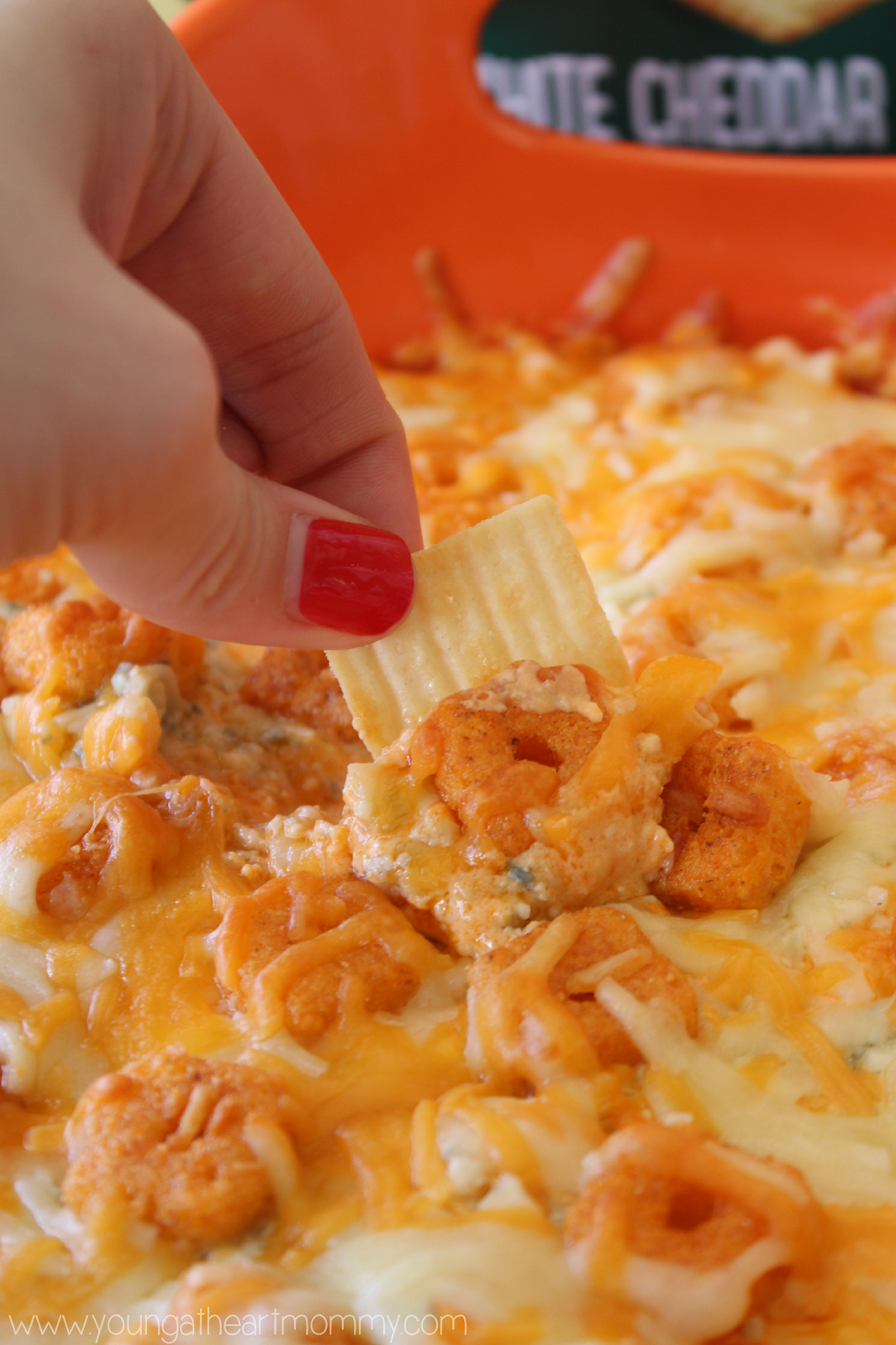 Now that you know what I will be snacking on during the game, comment sharing your favorite "game day" recipe. For more cheesy-licious snacks visit the Snackable Moments Site. What will you be making to feed hungry fans?