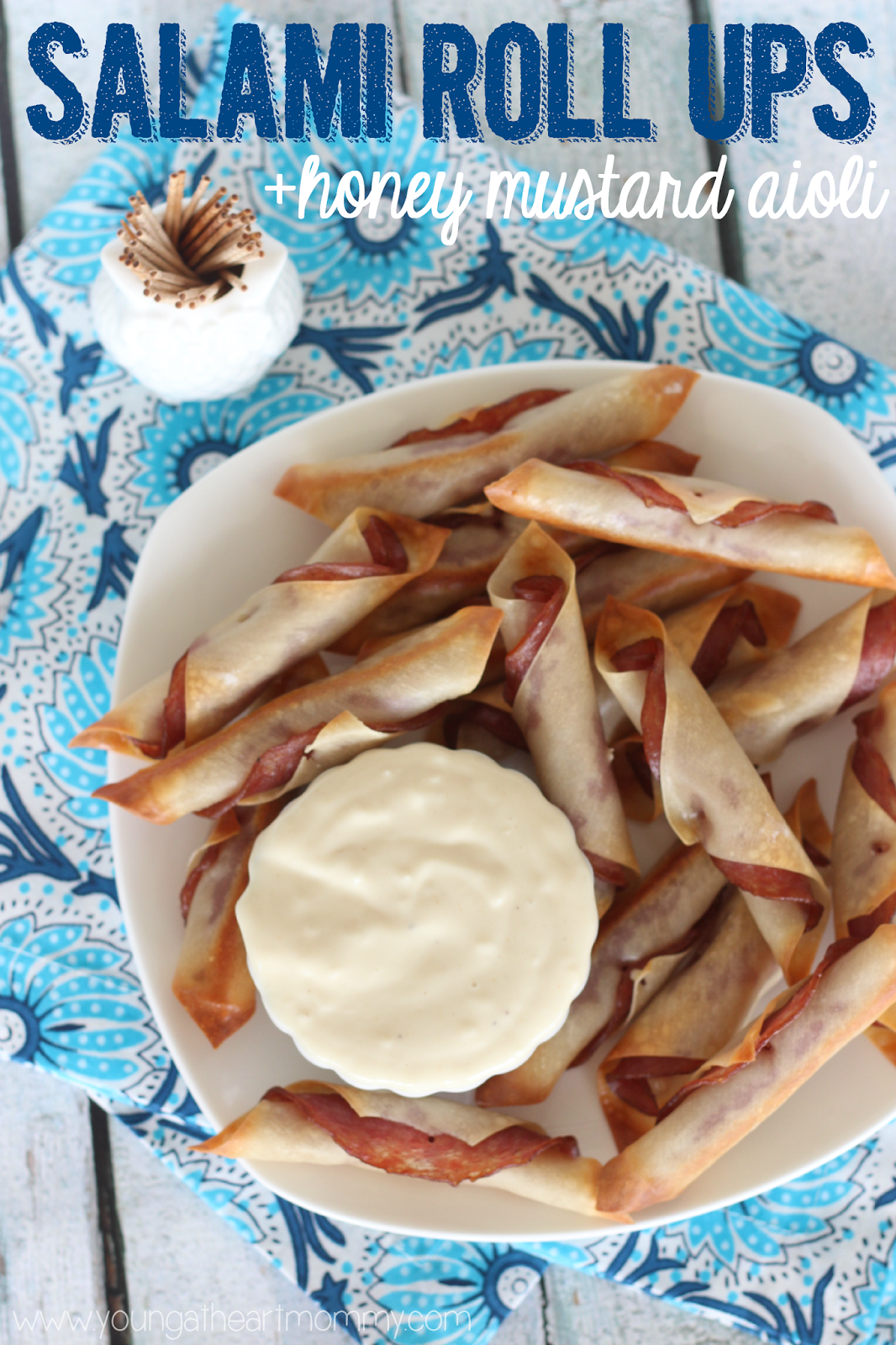 It's a month away but I am already ahead of the game when it comes to making Super Bowl snacks. Whether you are watching at home, tailgating with friends, or a guest at a party- yummy munchies are a major essential on game day. Anyone will tell you. On Super Bowl Sunday you are guaranteed to come in contact with two types of people: die hard football fanatics glued to the television and grazers who are more interested in the food rather than the sport! Either way you better be prepared to create something delicious that will feed a mass amount of hungry fans.

These Salami Roll Ups dipped in homemade Honey Mustard Aioli are the closest thing to perfect when it comes to an easy and delicious snack for the big game. They can be made in large batches and only take 10-13 minutes in the oven!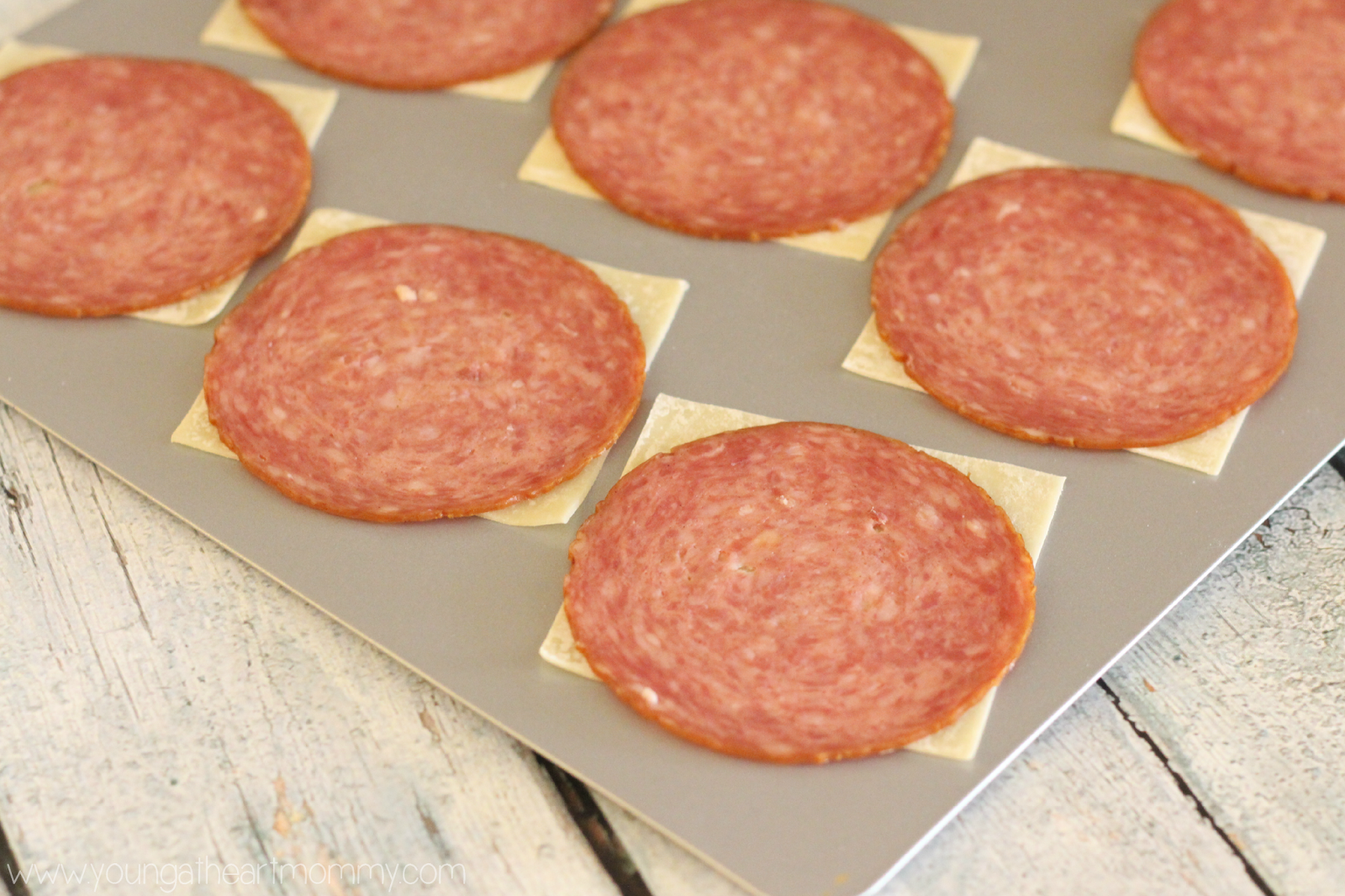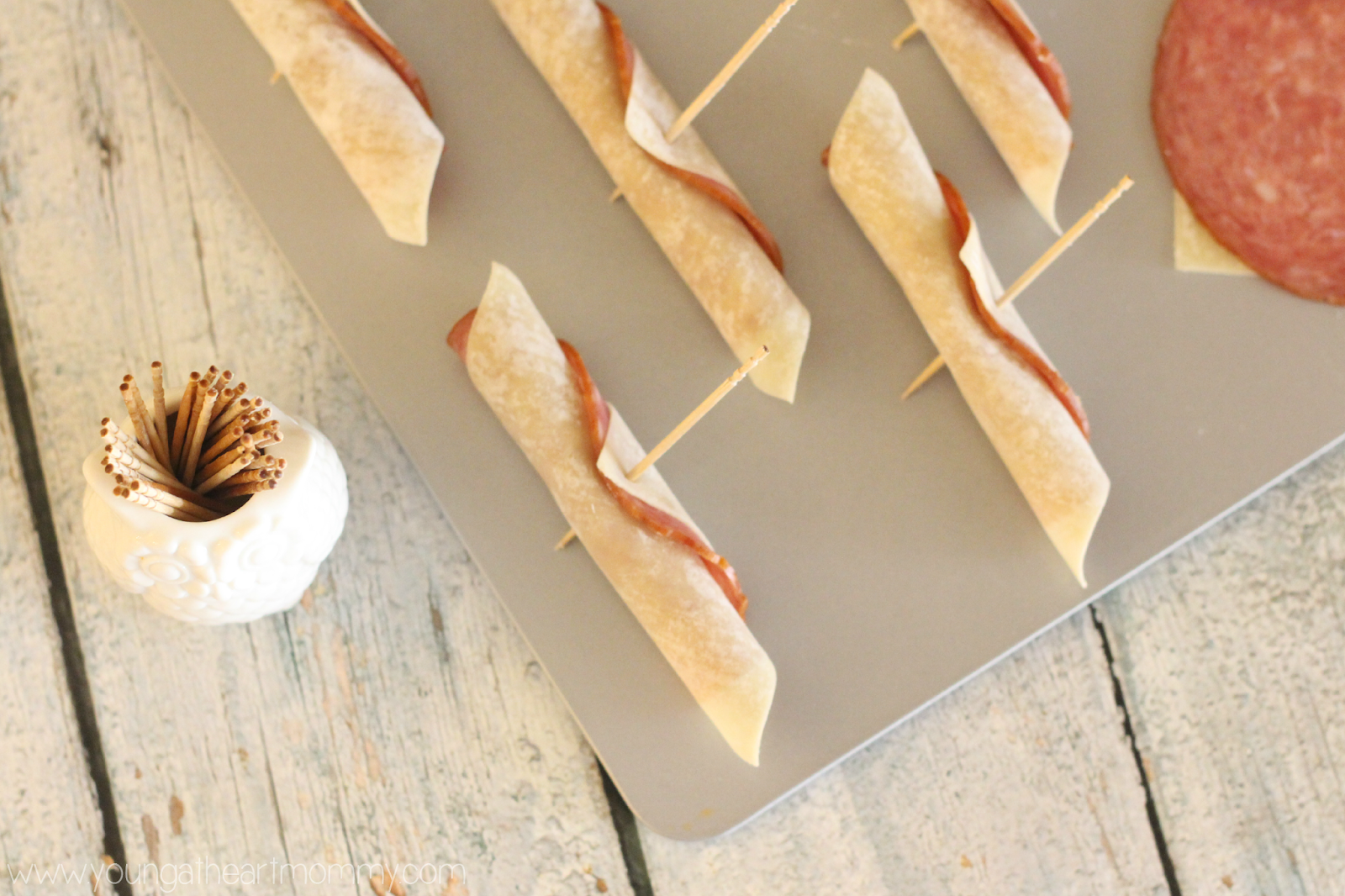 Ingredients:
won top wrappers

hard salami

Directions:
Preheat oven to 400 degrees. Line the top of a baking sheet with won top wrapper squares. Place one piece of salami in the middle of each. Take one end and roll up from corner to corner. Secure won ton wrapper and salami with a toothpick. Bake for 10-12 minutes or until edges are brown.
1 cup of mayonnaise

1/4 cup of malt vinegar

1 tablespoon of honey mustard

2 garlic cloves (minced)

salt and black pepper
Combine all ingredients in medium sized bowl and whisk until creamy. Place in refrigerator to chill and thicken. Remove when ready for dipping.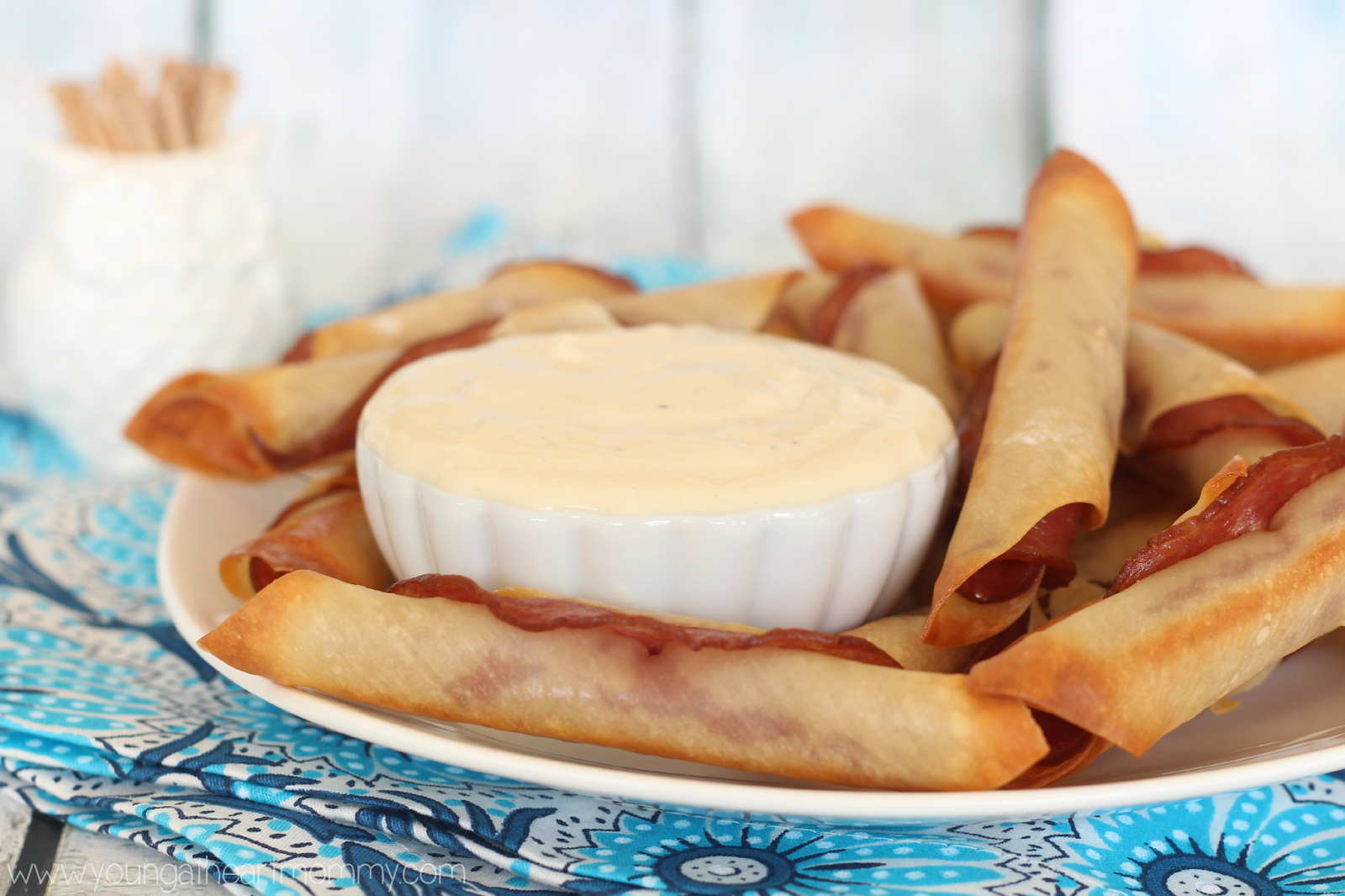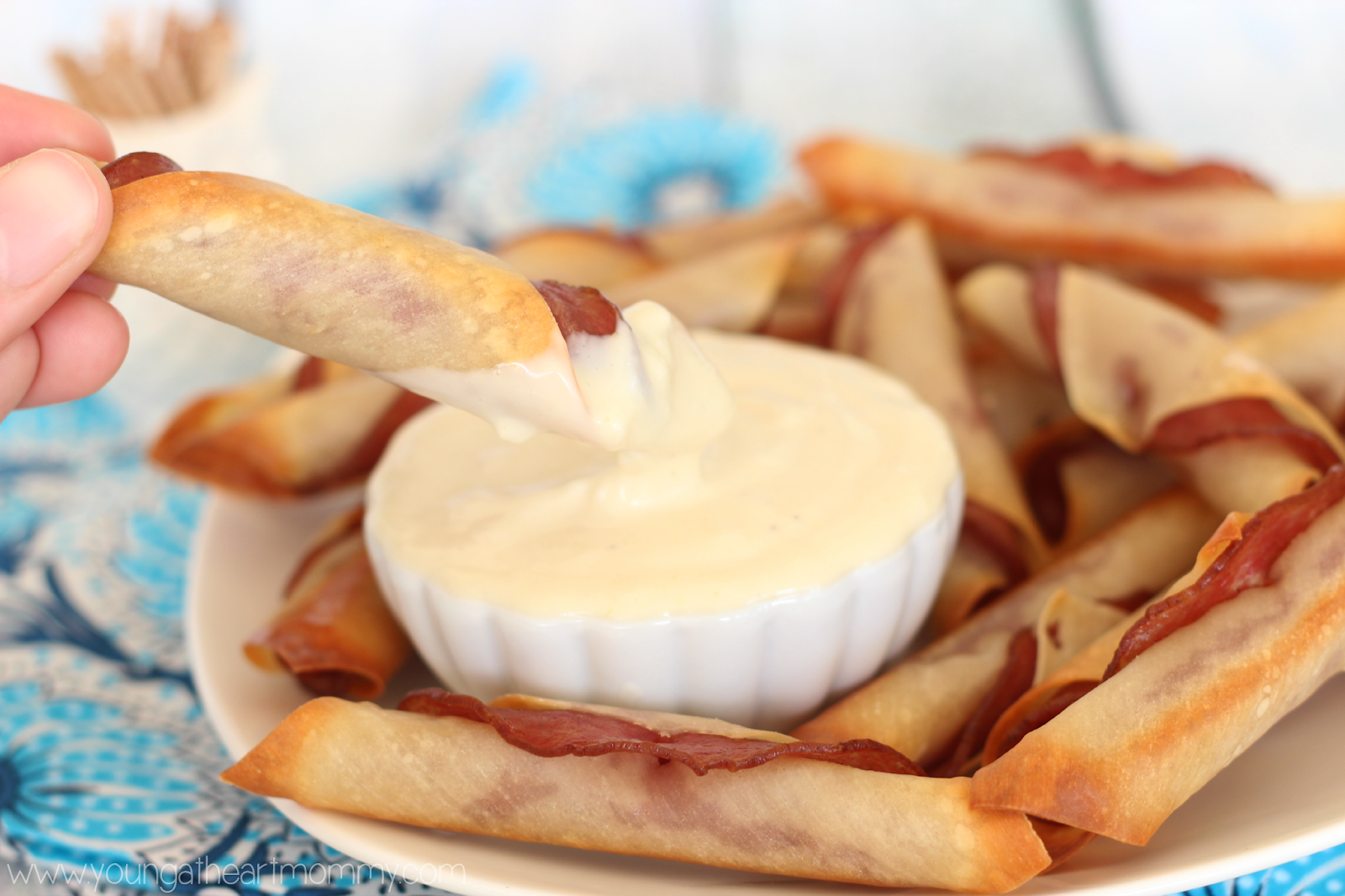 What will you be snacking on during the Super Bowl?