Thank you to Mezzetta for sponsoring today's post and inspiring me to get creative and create a unique recipe for the Holidays.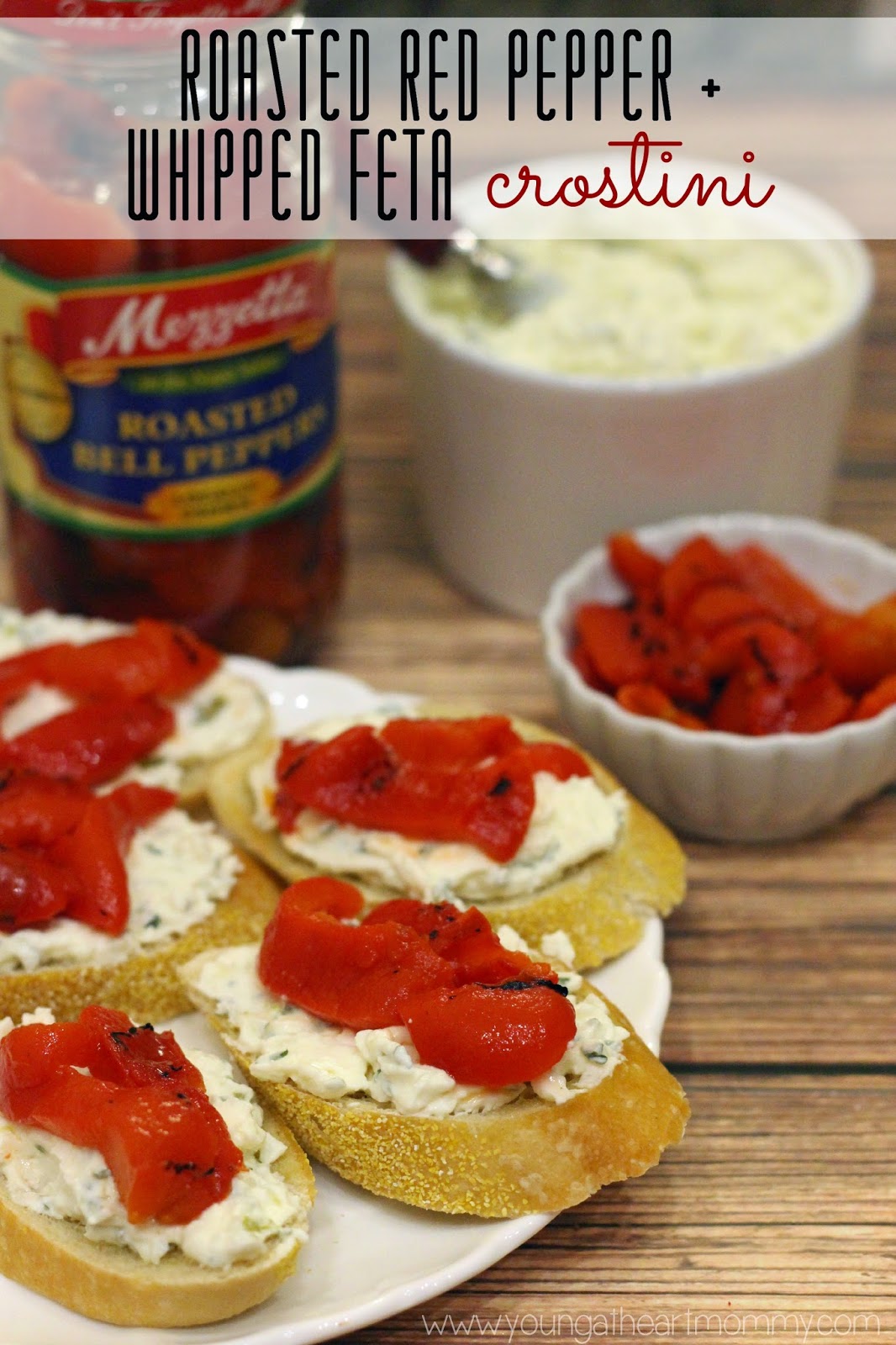 The holidays are here. You can run, you can hide, but you can't escape the festivities! By now you have probably been invited to a holiday party or two. Maybe you're hosting your own. Regardless of where you choose to celebrate this time of year good food and drinks are a main focus. I find it's always best to think outside of the box and prepare dishes or appetizers that are different. Anyone can make a bean dip or a plate of sugar cookies. Dips and spreads are a delicious way to feed a room of people and keep them content. I've gotten and early start by preparing my own tasty recipe with a couple of my favorite Mezetta products. After experimenting in the kitchen I made an out of this world Roasted Red Pepper & Whipped Feta Crostini. I can't stop eating them!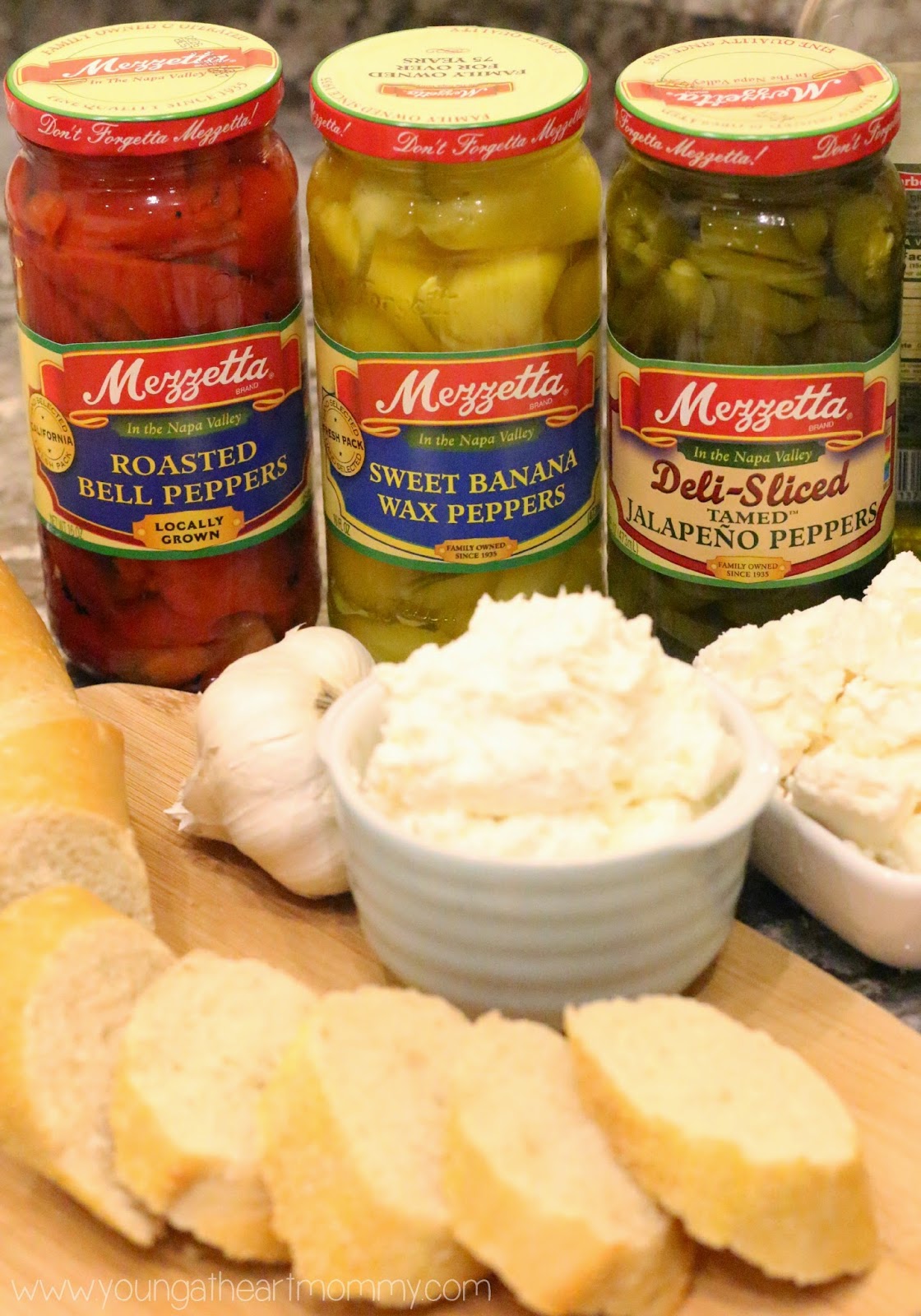 Roasted Red Pepper + Whipped Feta Crostini
Ingredients:
1 16 oz. jar of Mezetta Roasted Bell Peppers
1 tbsp. of finely chopped Mezetta Deli Sliced Jalapenos

3 tbsp. extra virgin olive oil

1 tbsp. fresh lemon juice

1 tbsp. finely chopped red or white onion

2 large garlic cloves peeled & finely chopped

8 oz. whipped cream cheese

5 oz. feta cheese

2 tsp. fresh basil

2 tsp. fresh parsley

pinch of salt and pepper to taste

1 loaf of French Bread
Directions:
1. Combine feta cheese and cream cheese in a small food processor and pulse until chunks are broken up. Pour into a large stand mixer and add in jalapeno, garlic, onion, basil, parsley, and lemon juice. Beat on medium speed until creamy and blended. Place in the refrigerator to chill.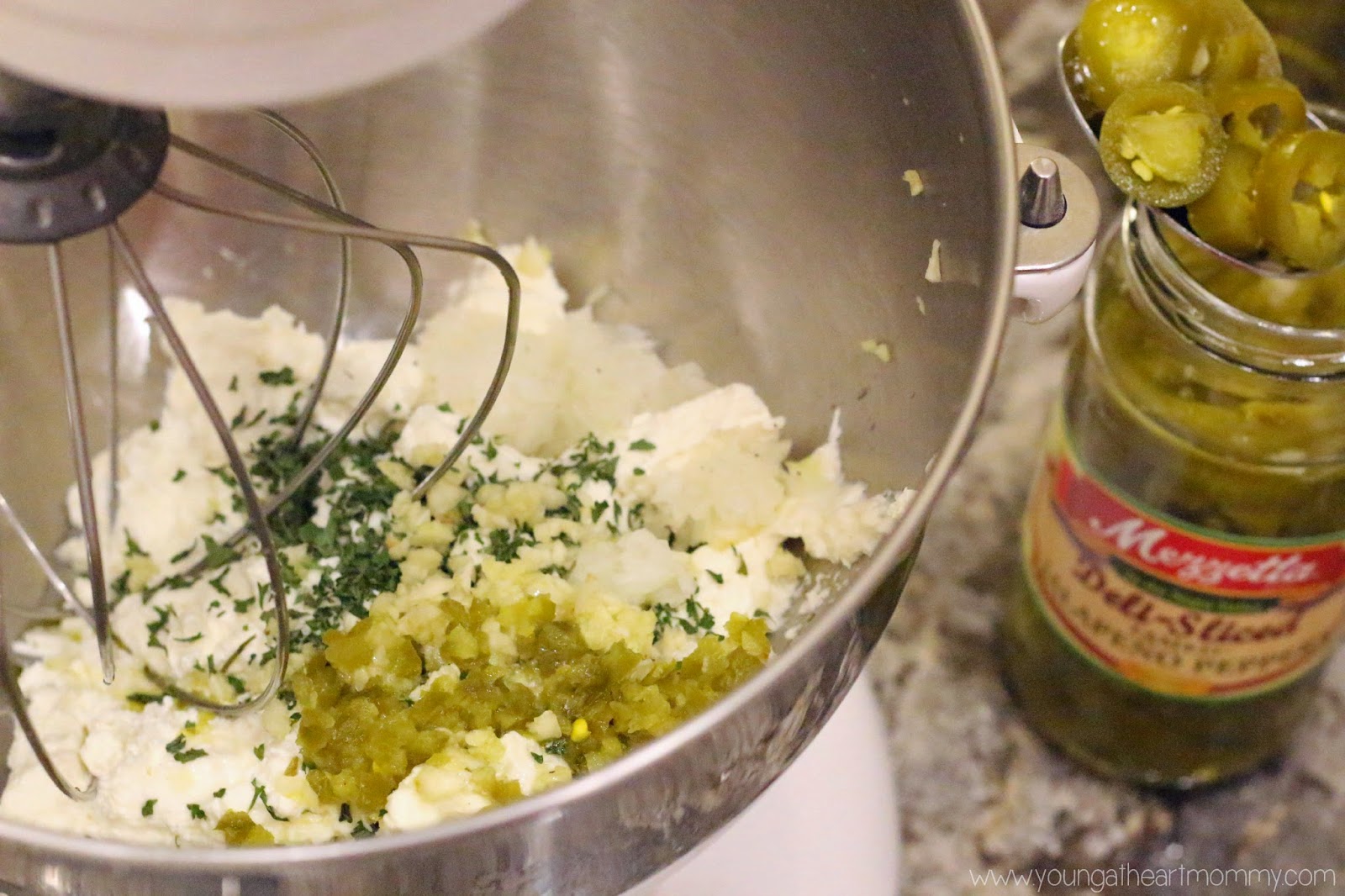 2. In the meantime preheat your oven to 300° and slice your french bread or baguette. Arrange slices on a baking sheet and lightly brush both sides with olive oil and a sprinkle of sea salt. Bake for about 15-20 minutes or until edges are lightly golden. Allow to cool on baking sheet before adding toppings.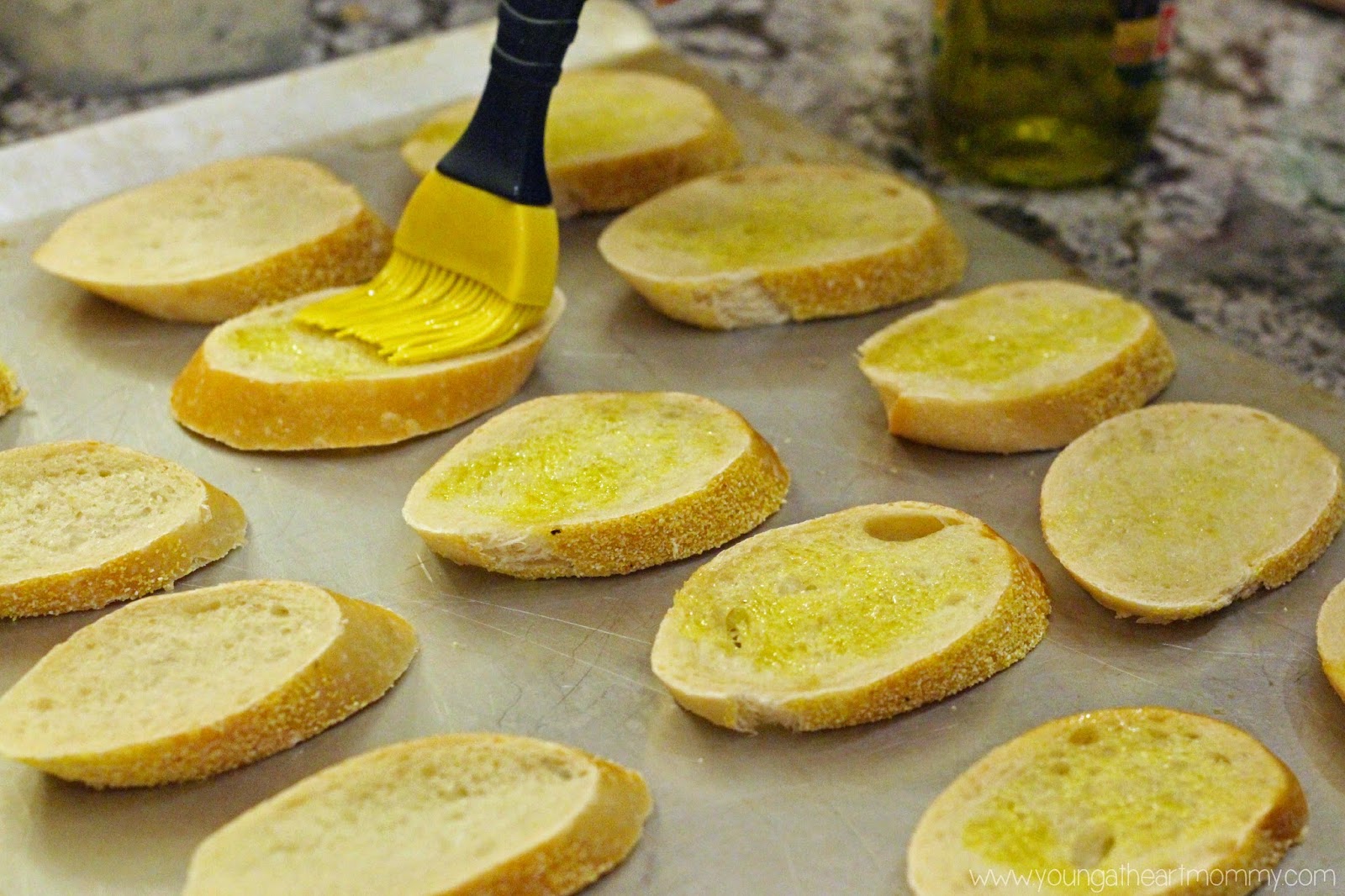 3. Spread a generous layer of the whipped feta on top of the bread and add a few slices of roasted red bell peppers for a sweet kick.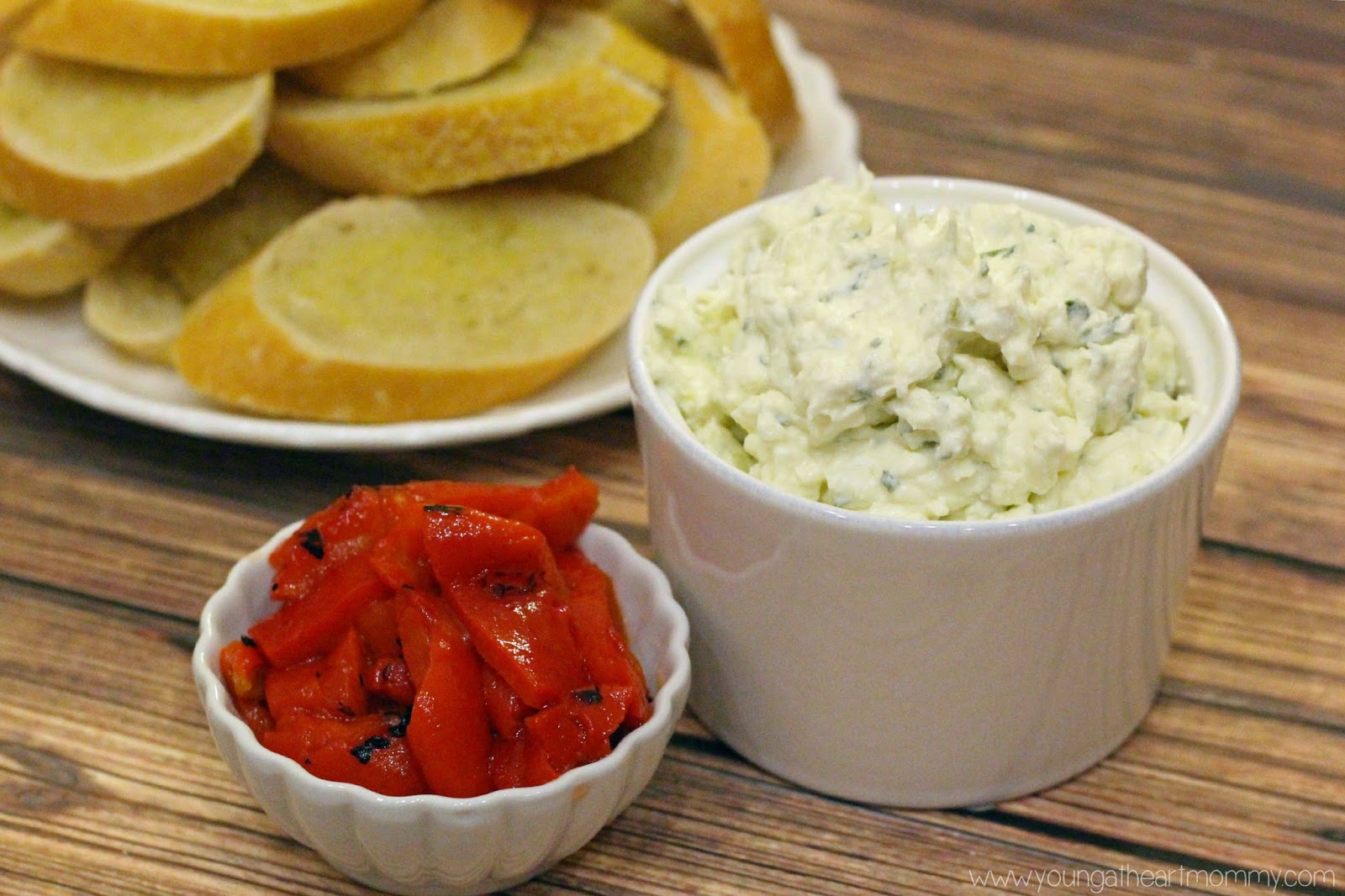 This is a very simple recipe that may not take a lot of steps but the medley of ingredients makes each bite flavorful. It makes for the perfect appetizer or snack to share with family and friends. You can even set up a DIY topping bar in which guests can garnish their crostini with different toppings like olives, pesto, peperoncini, and banana peppers.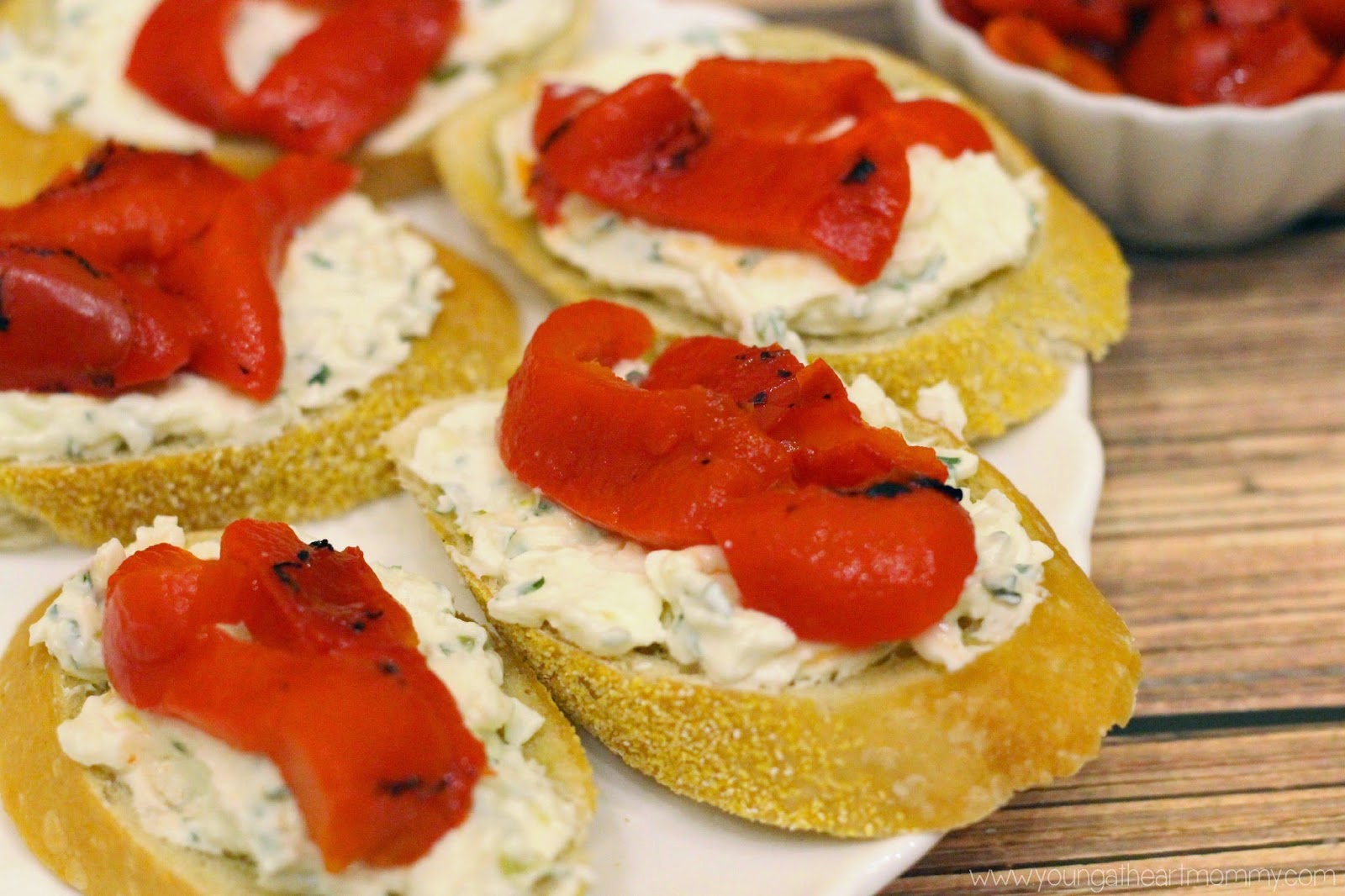 Mezzetta is offering a downloadable $.50 off coupon on any of their Mezzetta products. The coupon is available through the month of December. You can also enter for the chance to win in the Mezetta Daily Holiday Gift Basket Giveaway. You can enter once a day until the contest ends on December 31st.
To enter, you must visit Mezetta and enter your name, email, address and favorite holiday memory. Each day a winner will be selected at random. That's 31 prizes up for grabs! Prizes included the goodies pictured below.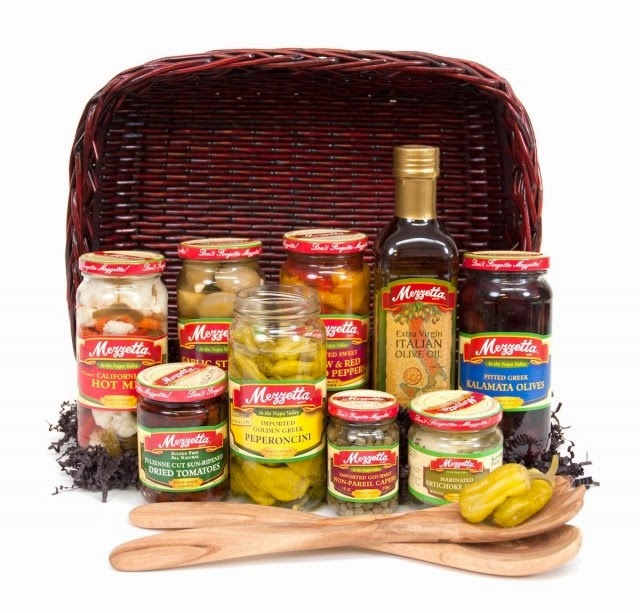 What kind of Mezetta Holiday Memories will you be making this year?