I participated in a campaign on behalf of Influence Central for Cirque du Soleil. I received tickets to Amaluna to facilitate my post as well as a promotional item to thank me for participating.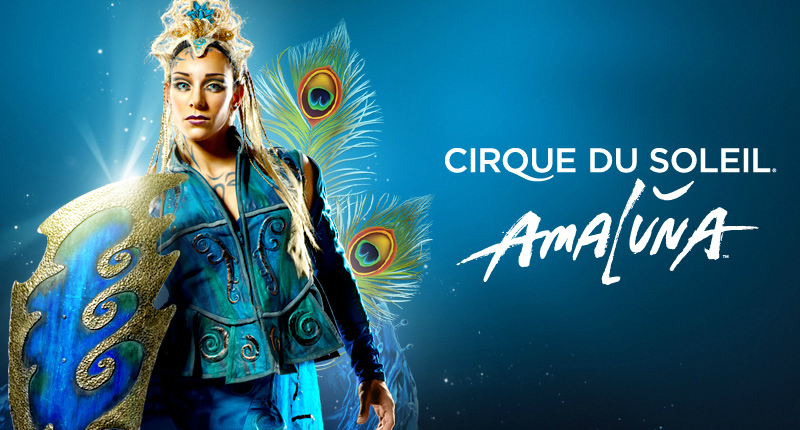 In the midst of preparing for the holidays I was given the opportunity to sneak away and attend the Cirque Du Soleil: Amaluna show during its debut here in South Florida. Each year Cirque du Soleil performs a different show with a new story line. For the first time in their history, Amaluna features a cast of 70% women along with an 100% all-female band! As someone who has never attended a show quite like this I couldn't wait to see how the music, gymnastics, story, and acrobatics fused together to create a magical performance.

Amaluna invites the audience to a mysterious island governed by goddesses and guided by the cycles of the moon. Their queen, Prospera, directs her daughter's coming-of-age ceremony in a rite that honors femininity, renewal, rebirth and balance which marks the passing of these insights and values from one generation to the next. Amaluna's Tony Award-winning Show Director, Diane Paulus, drew from a series of classical influences when creating the concept of the show; including tales from Greek and Norse mythology, Mozart's The Magic Flute, and Shakespeare's The Tempest.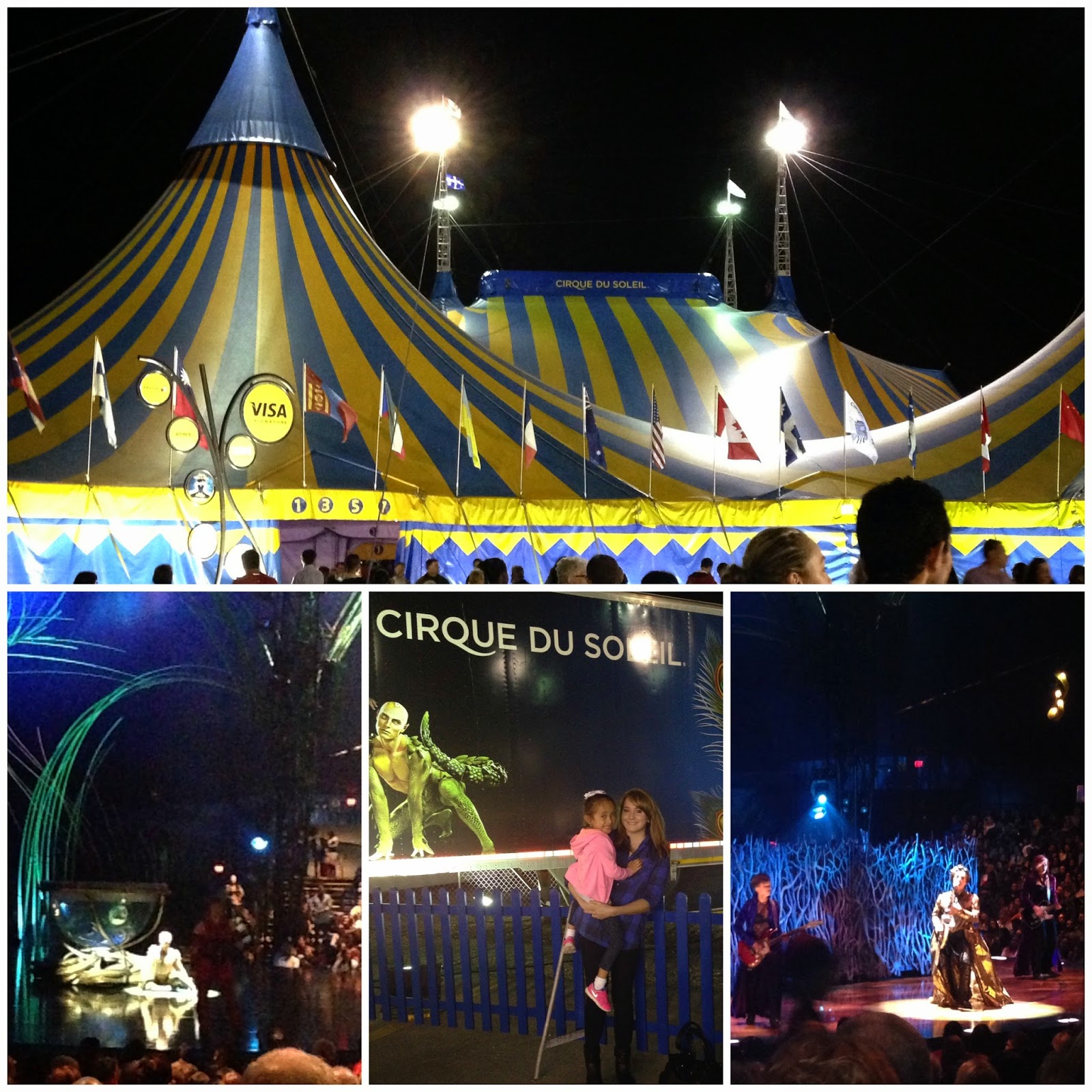 I've never been to a Cirque Du Soleil show so I wasn't exactly sure what to expect but I was excited to find out first hand. I had already heard many good things and was not surprised that the big top was full on a Saturday night. The tent itself isn't as spacious as it looks from the outside and with the stage being right in the middle, just about every seat in the house is a good one. We sat about 10 rows back and could see everything from the stage to the aerial performers. Before the show even began some of the performers made their way into the audience in full character, poking fun at those already seated.
One of the stars of the show, Cali the Lizard Man, really got the crowd excited for Amaluna to begin. He slithered across the stage before taking a selfie with a gentleman's camera in the front row. Once his photo session was finished he proceeded to blow kisses and steal guest's popcorn to throw into the crowd. Popcorn was flying everywhere as Cali climbed one of the nearby towers to enjoy a few pieces himself. It was an amazing way to start the show and one of my favorite moments!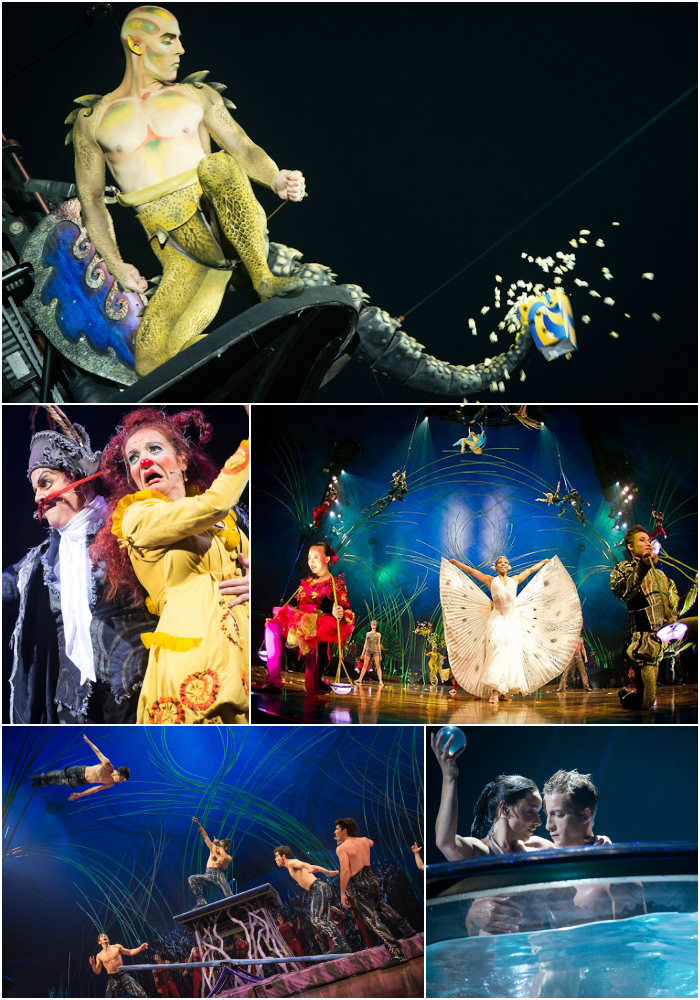 Photos: Torontoist & Cirque Du Soleil
The show itself was non-stop from start to finish. Each act was exciting, intriguing, and visually appealing. There were so many different elements to the show itself that made each act unique. From the eye catching costumes to the flawless makeup, I couldn't help but feel as though I was actually present within this mysterious island. The feminine energy was unreal and there was no denying that Amaluna was composed of a strong female cast that had no problem assuming the heroic role. There were a few moments in which I found myself holding my breath because the performances were nerve wrecking but I reminded myself that this was a group of very talented individuals.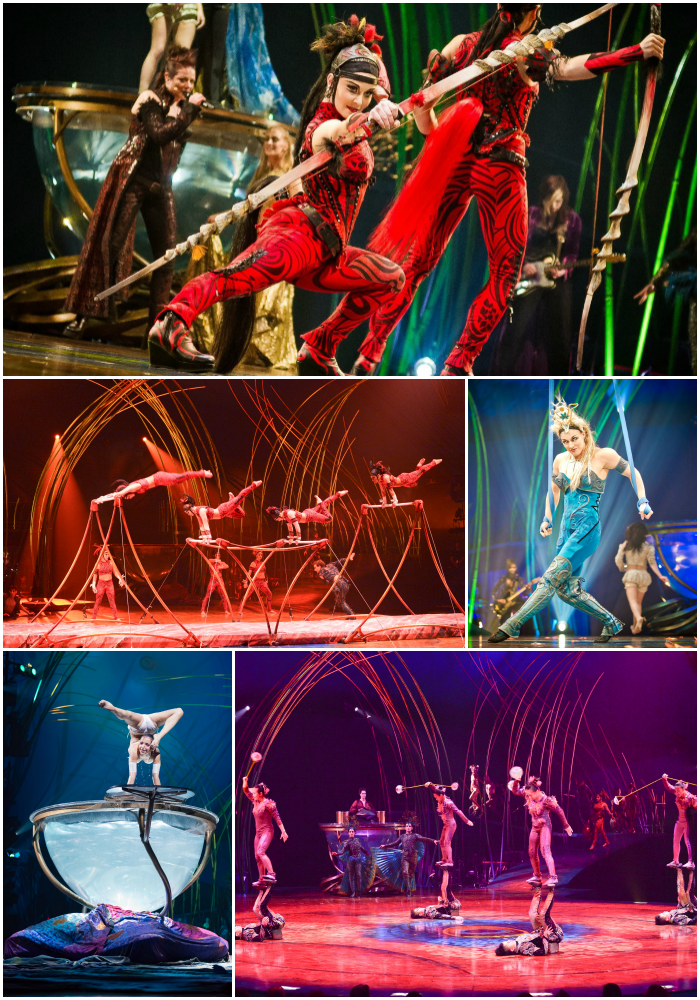 Photos: Torontoist & Cirque Du Soleil
Amaluna is a show that the whole entire family would enjoy but it may be hard for younger children to stay entertained throughout the whole thing. It is lengthy and some acts are slower than others even though most are fast paced. Since we did choose the later show, I noticed Toodie starting to get tired as the first half finished up. I do suggest taking advantage of the intermission mid-show. We were able to grab a few drinks and some popcorn which kept Toodie occupied during the second half. There is also a bar located in the concession area for cocktails, wine, and other adult beverages.
Overall, I feel that everyone should experience Cirque Du Soleil at least once. After seeing Amaluna I am looking forward to their future performances and I hope to make it a new tradition each year. This particular show will only be showing in Miami for a short time so if you are in South Florida make sure you don't miss out!