Get your kids excited for Thanksigivng with this easy to make Paper Plate Turkey Craft covered in bright feathers and fun sequins!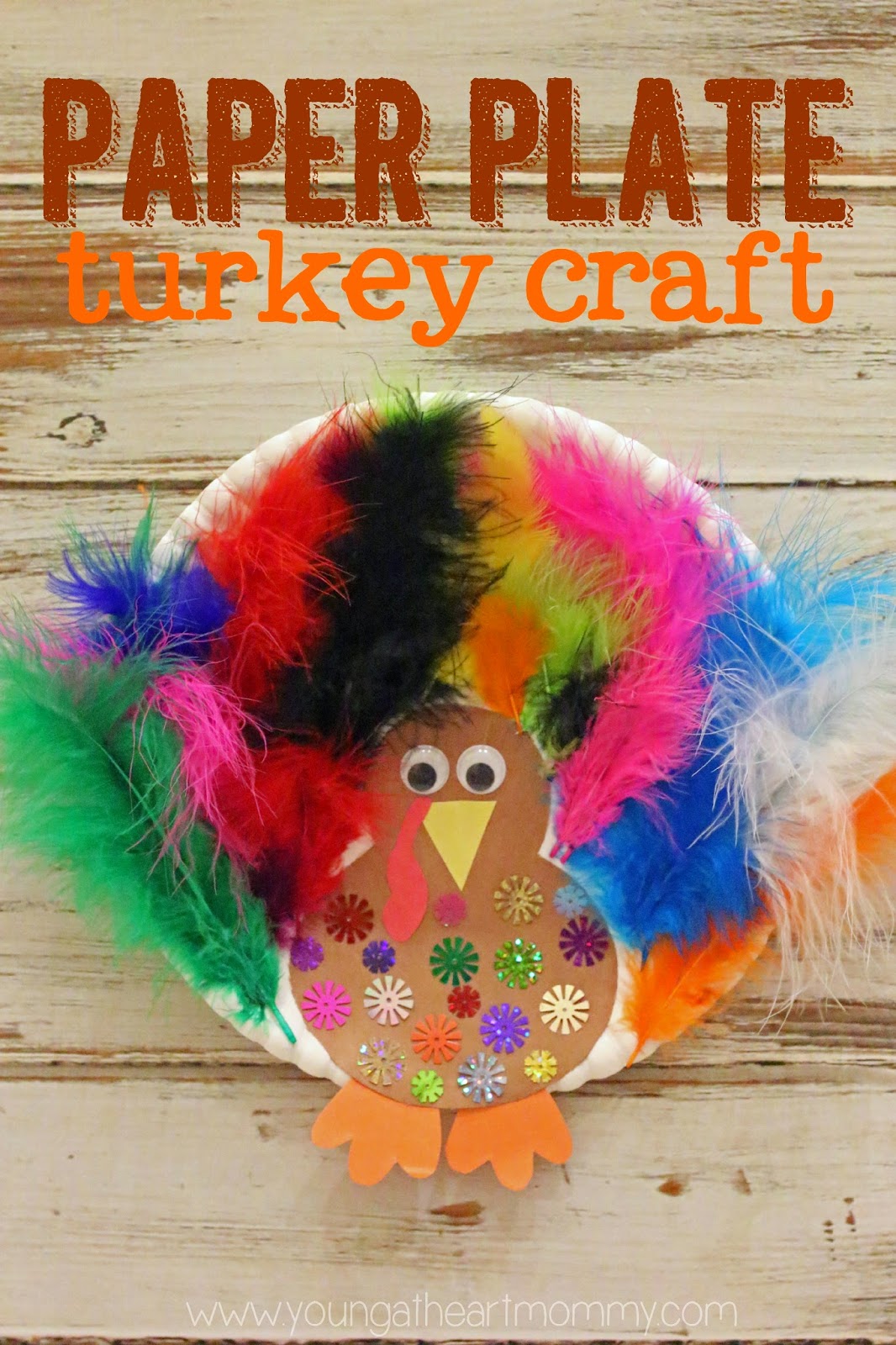 Today I had the pleasure of spending time with 18 incredible Kindergartners who love to create and craft just as much as I do. My daughter's class had an early Thanksgiving celebration and to continue the theme myself and two other moms set up mini activity stations for the kids afterwards. These included learning activities and hands on projects. At my station I was in charge of the Paper Plate Turkey. This little craft was so popular that I decided to share it on my blog as well. During the holidays I really love to use paper plates to create festive decorations so it wasn't hard coming up with something special for the kids to make. This colorful turkey is SO easy to make and fun to dress up. Perfect craft for home and the classroom.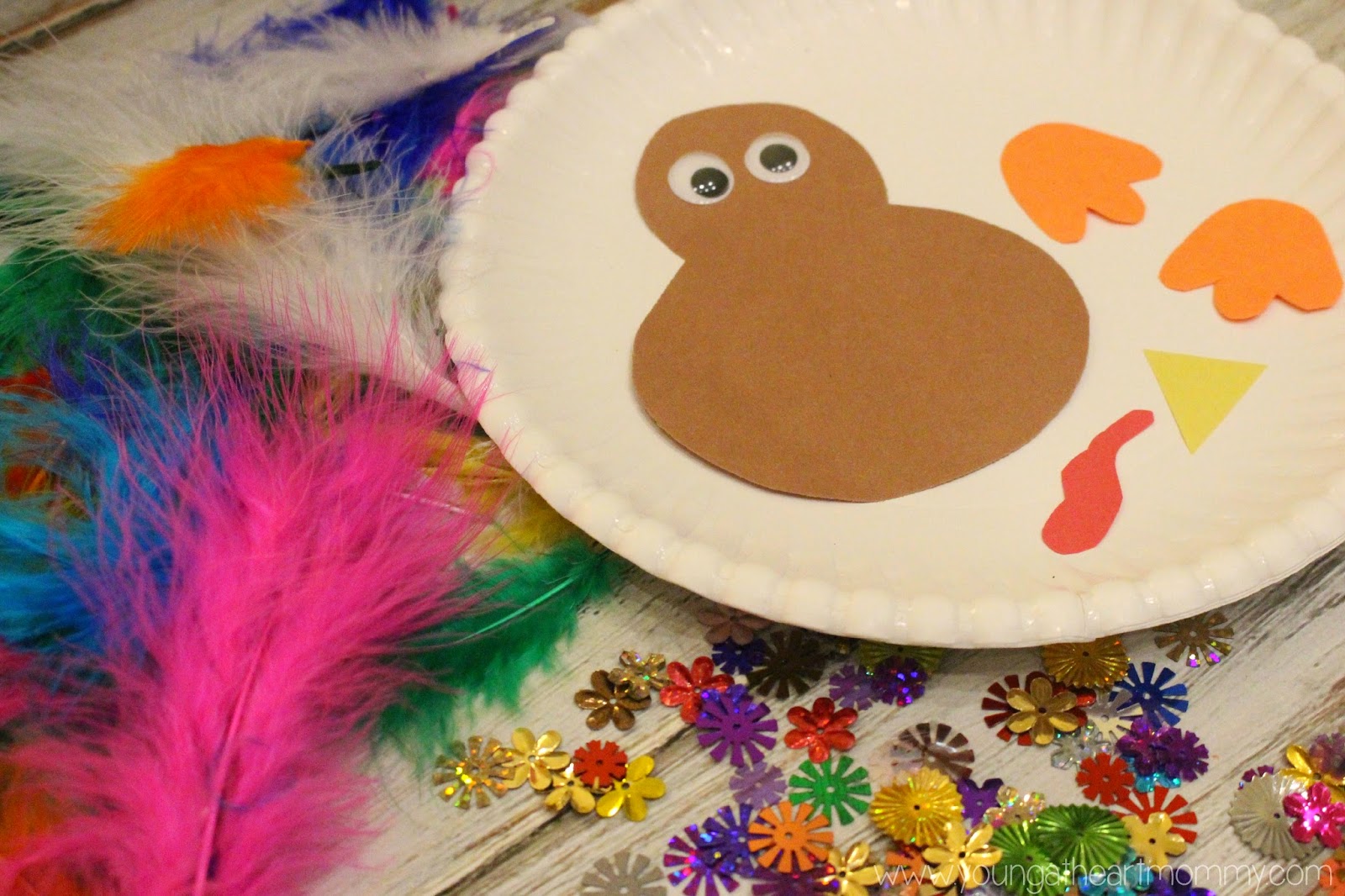 Materials Needed:
white paper plate

colored construction paper ( yellow, brown, red, orange)

colored feathers

set of googly eyes

sequins, rhinestones, stickers, buttons etc.

glue
Directions:

1. Use the colored construction paper to make the turkey's body, beak, feet, and wattle. I free handed each piece but feel free to use a template if you find it to be easier. You can find similar templates floating around on Google and once they are printed all you have to do is trace them onto the construction paper.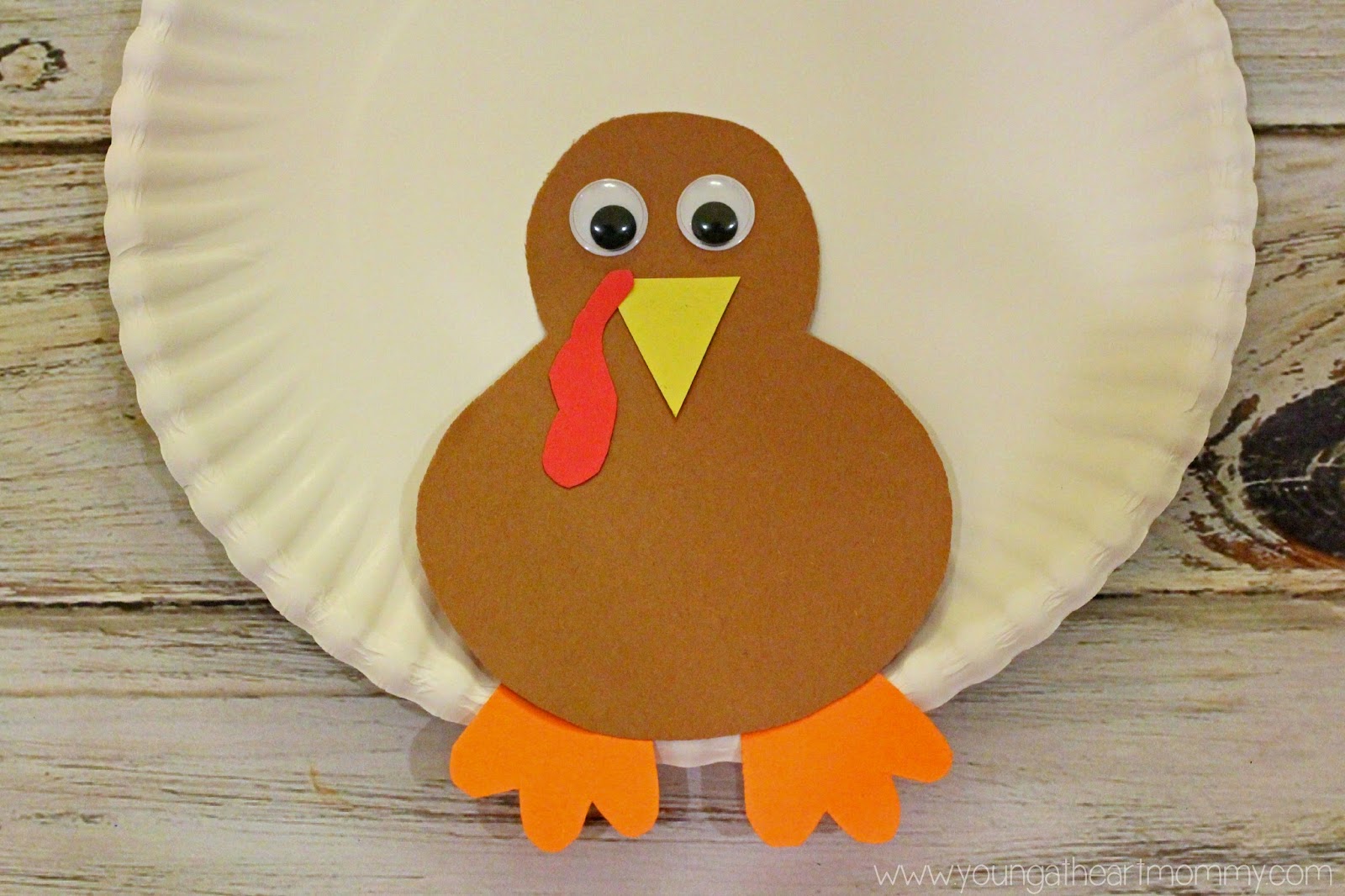 2. Use glue to attach each piece of the turkey together onto the bottom edge of the plate. Don't forget the googly eyes as well! Once dry you can begin to decorate the body with sequins, gemstones, stickers, buttons or whatever else you may have on hand.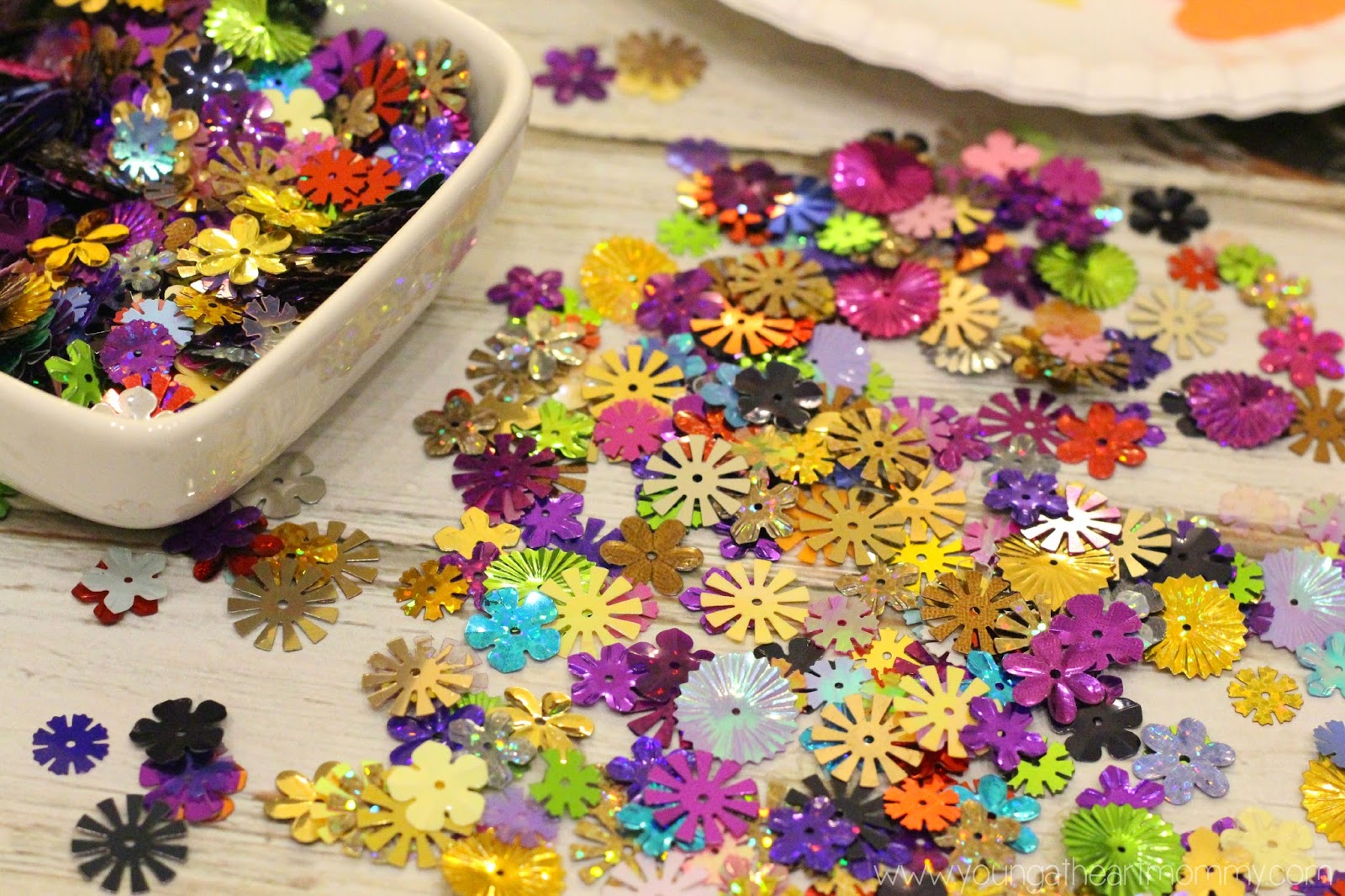 3. Dab glue all over the remaining part of the plate that is exposed. You will be attaching your feathers to this area so make sure there is enough glue to hold the weight of the layers.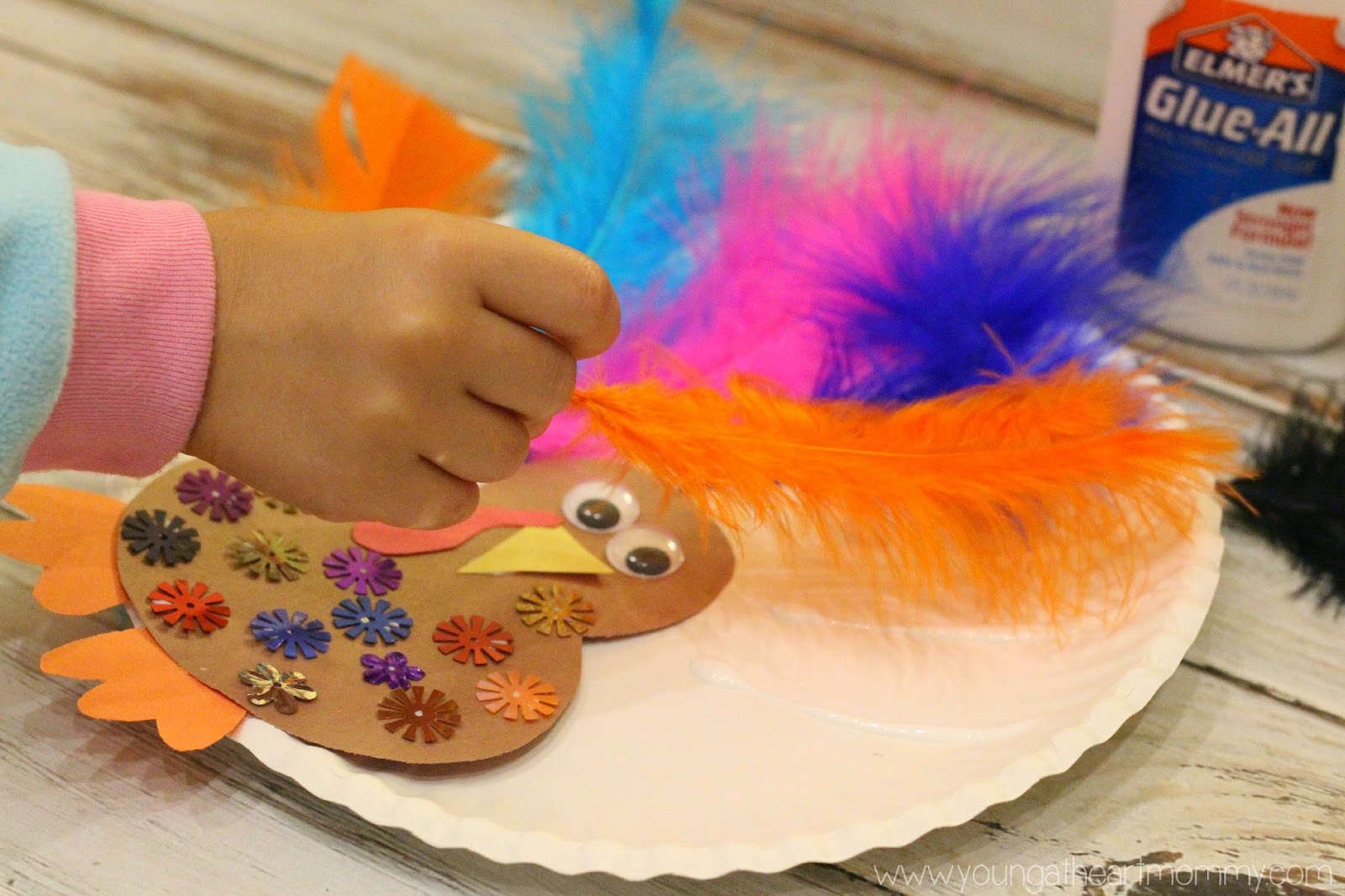 Three short steps later and your Paper Plate Turkey is complete! It's that easy and the decorating process is what the children really do enjoy the most about this craft. You can hang their new friend up or turn it into a puppet by attaching Popsicle stick to the back.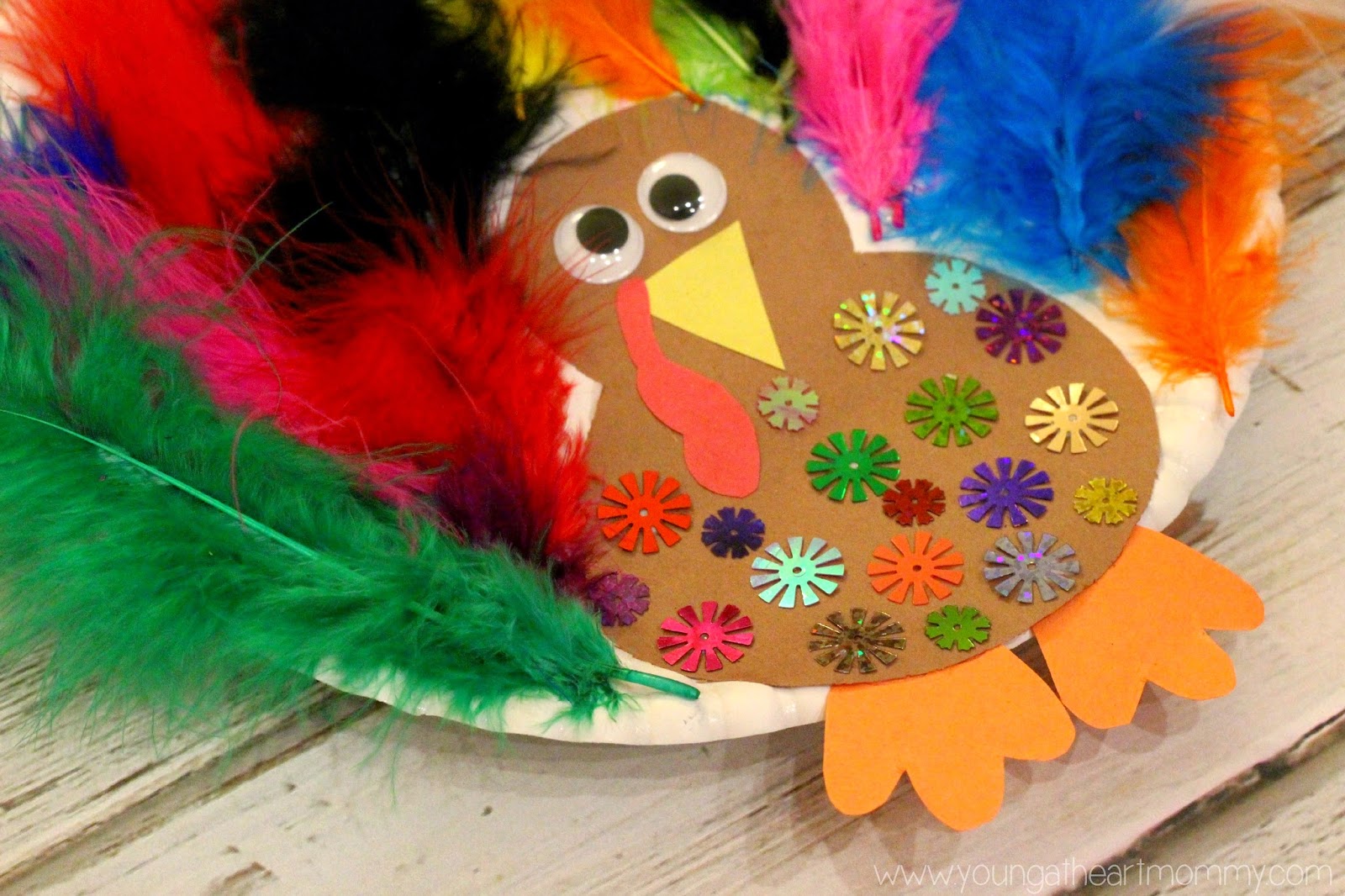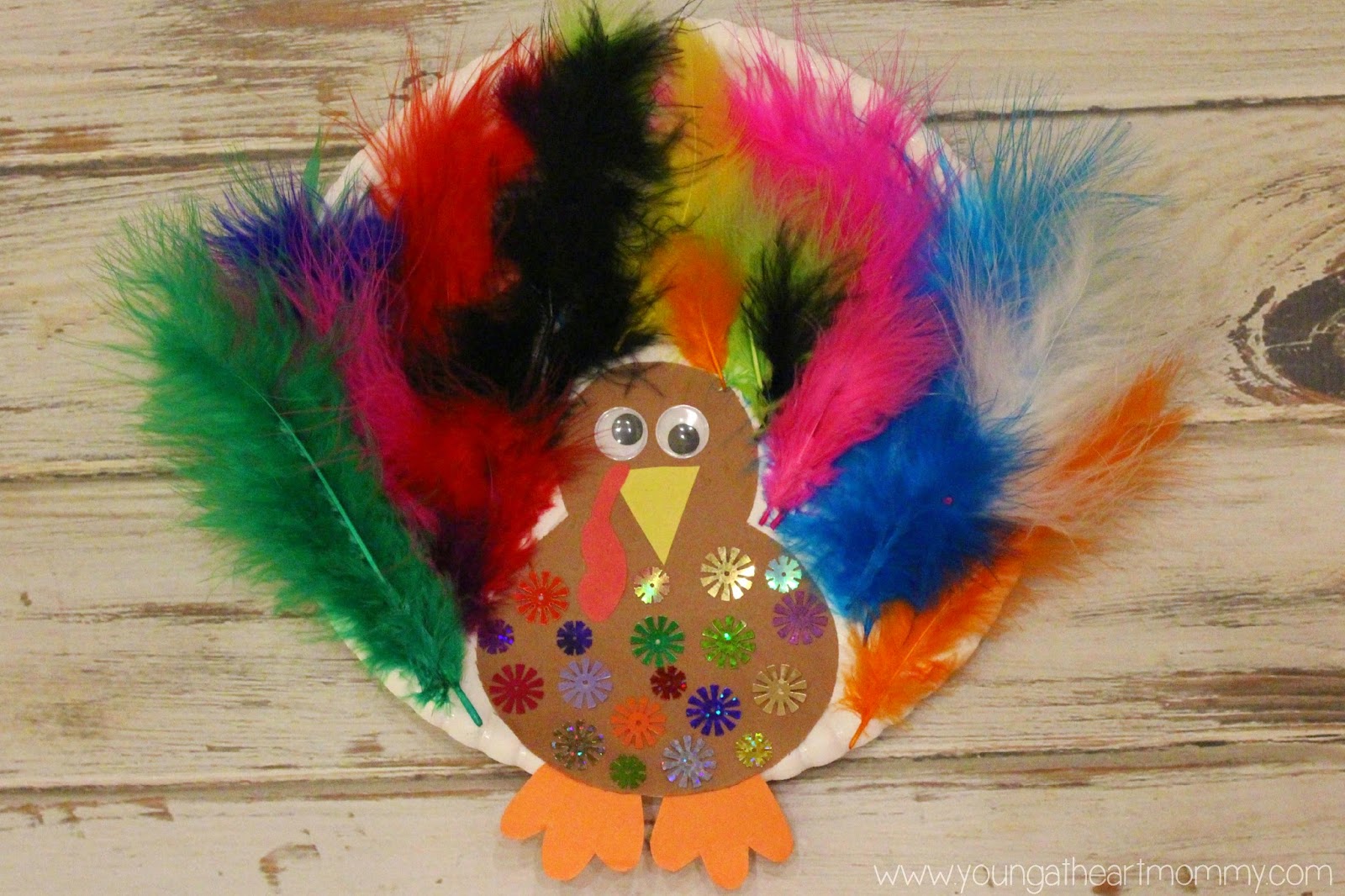 What Fall themed crafts are you working on with your kids right now?