This is a sponsored post facilitated by Seminole Pride™Noble® Juice. #PureFamilyMoment #Ad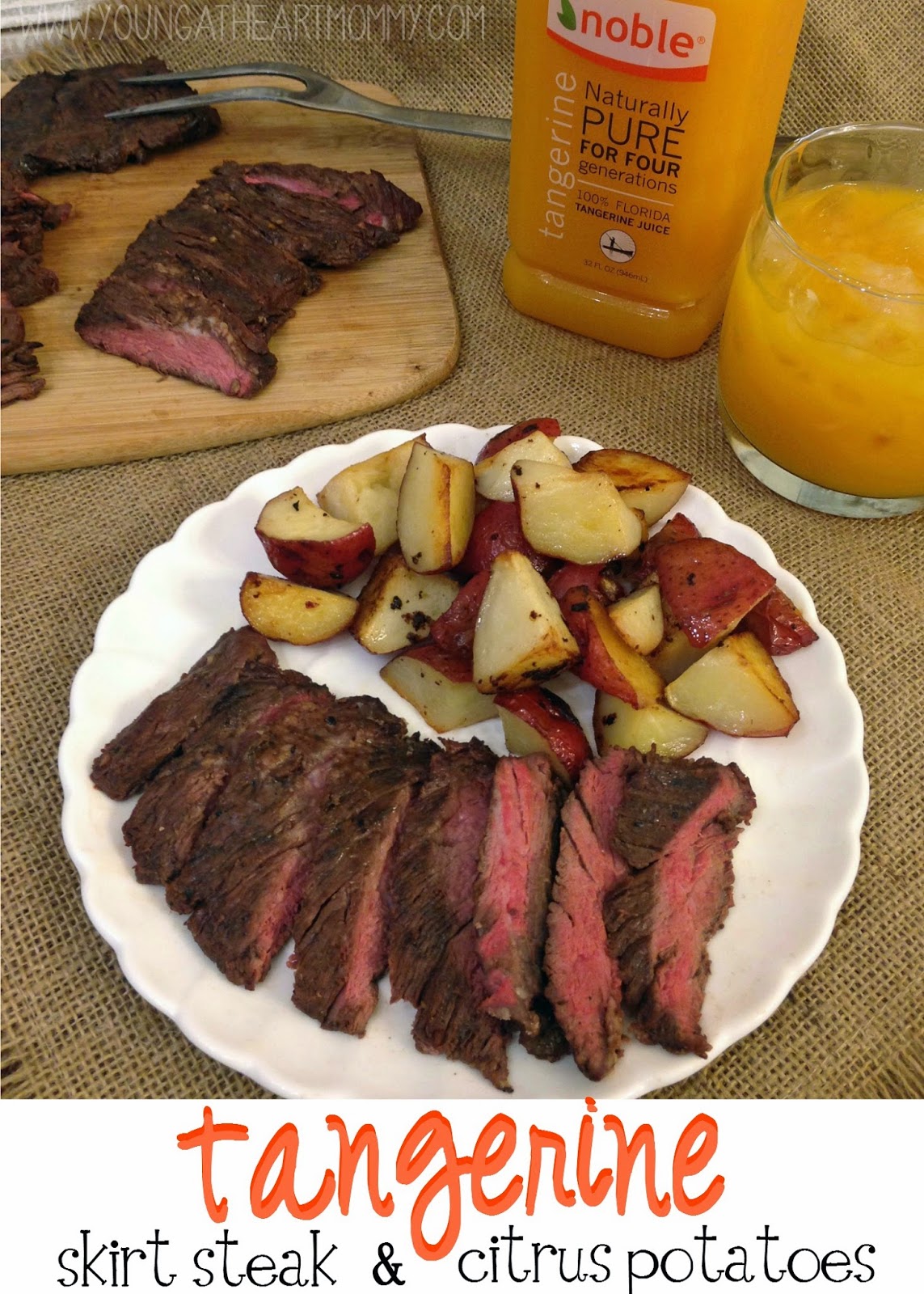 All my life I have considered myself a Florida girl at heart. After living here for 25 years, not including the 3 I spent in Colorado, this is my home. It is where I grew up, where I will raise my Toodie, and where I will most likely retire. It's hard to imagine living anywhere else when you are lucky enough to reside where most people visit for vacation. Not only is it beautiful but it is also rich in history and the citrus groves are one of a kind. You can't live here without enjoying a glass of 100% Florida OJ on a daily basis. I sure do!

With that being said I was really excited when presented with the opportunity to work with Seminole Noble Juice. Two families with long heritage in South Florida, the Seminole Tribe and the Roe Family, have joined together to create these fresh, natural, and pure juices. The Roe Family's citrus roots run deep. They started from humble beginnings and now four generations have continued their legacy. Since 1927 the Roe family has been delivering the best tasting, highest quality fruit juice from Florida tangerines.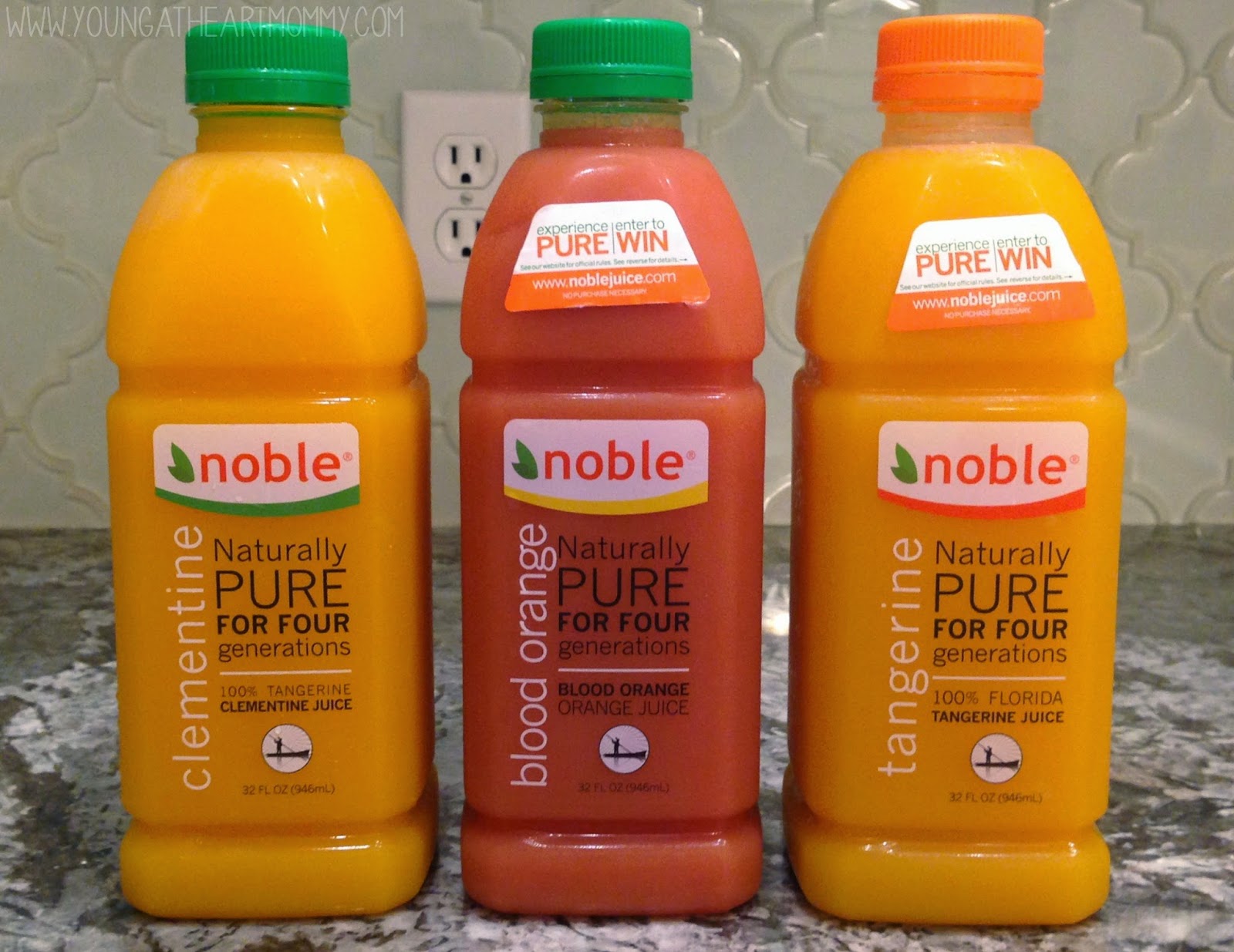 Noble juices are available in a variety of flavors including Blood Orange Juice, Old-Fashioned Lemonade, 100% Florida Orange Juice, 100% Florida Super Red Grapefruit Juice, 100% Florida Tangerine Clementine Juice, 100% Florida Tangerine Juice, and 100% Tangerine Guava Mango Juice. With so many mouth watering flavors to choose from I used the Tangerine Juice to marinate last night's skirt steak dinner. This recipe along with many others can be found on the official Noble Juice website here.
INGREDIENTS
2 Tbsp. soy sauce

1 Tbsp. extra virgin olive oil

1 Tbsp. ginger, peeled and grated

1 Tbsp. garlic, minced

1 tsp. hot sauce

2 lbs skirt steak
DIRECTIONS
1. In a medium bowl, combine all ingredients except skirt steak. Mix well.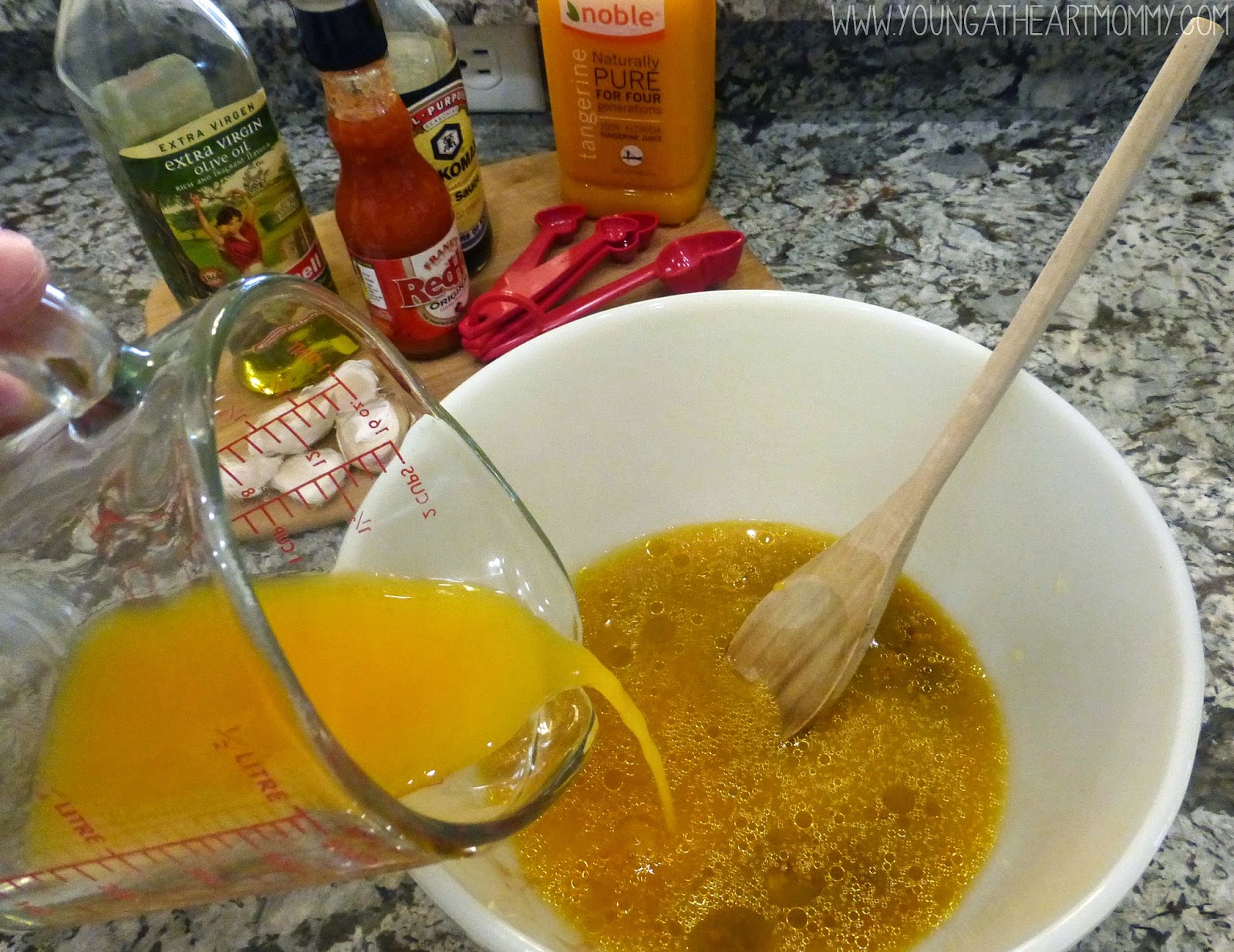 2. Place steak in a resealable bag. Pour marinade over the steak and refrigerate for 2 hours.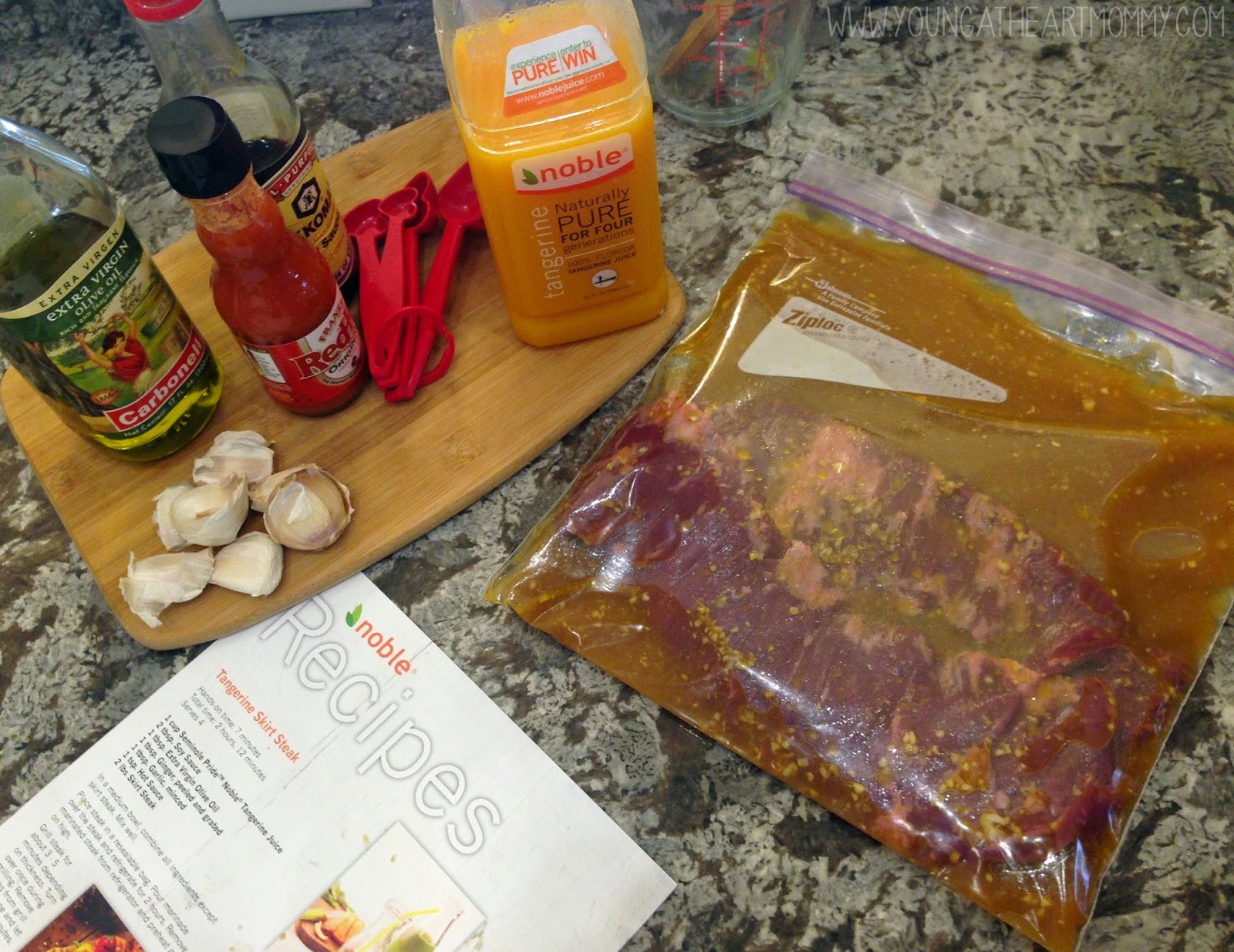 3. Remove marinated steak from refrigerator and preheat grill on high. Grill steak for about 3 – 5 minutes depending on thickness. Turn over once during grilling.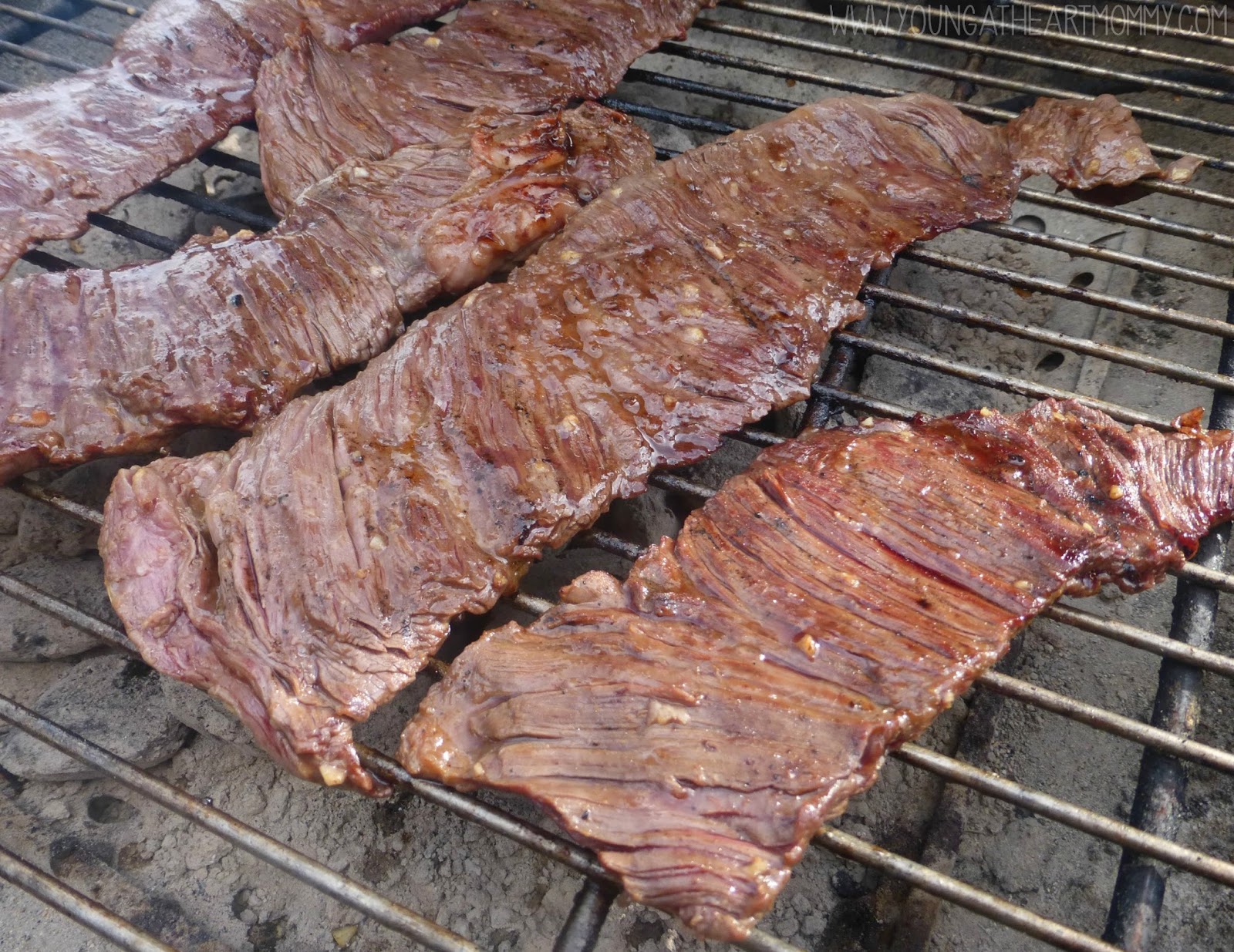 4. Remove steaks from grill when done and let rest for 5 minutes. Carve across the grain, ¼" thick and serve.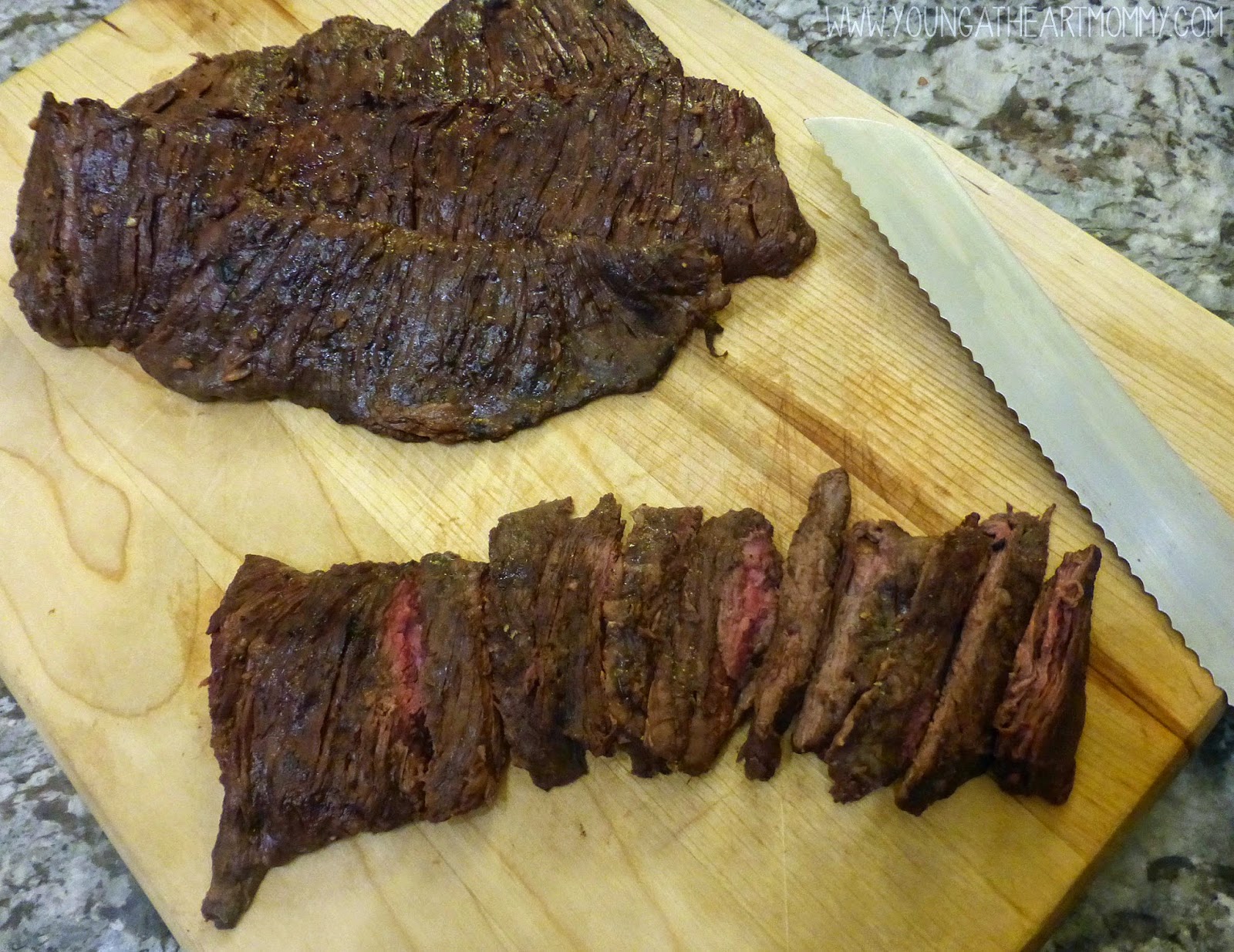 After the steak rested I sliced it and plated it. The meat itself was tender and tasty. I love using citrus as a marinade and the longer it sits the bolder the flavor profile will become.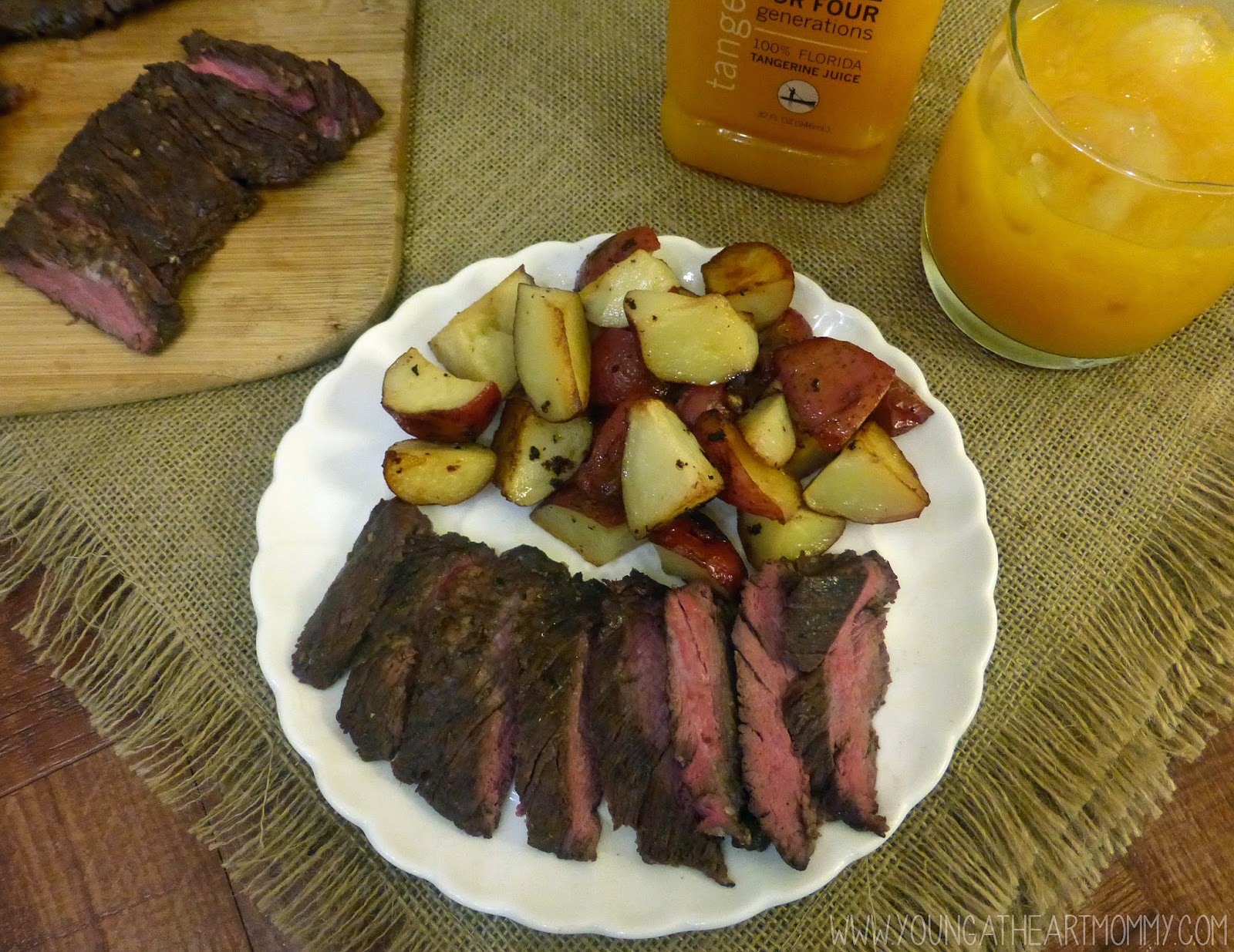 To compliment the steak I decided to liven up my usual baked butter potatoes by adding in the leftover Tangerine juice I had in the fridge. Typically this recipe calls for 5-6 lemons but the fresh tangy juice added much more flavor to the dish overall.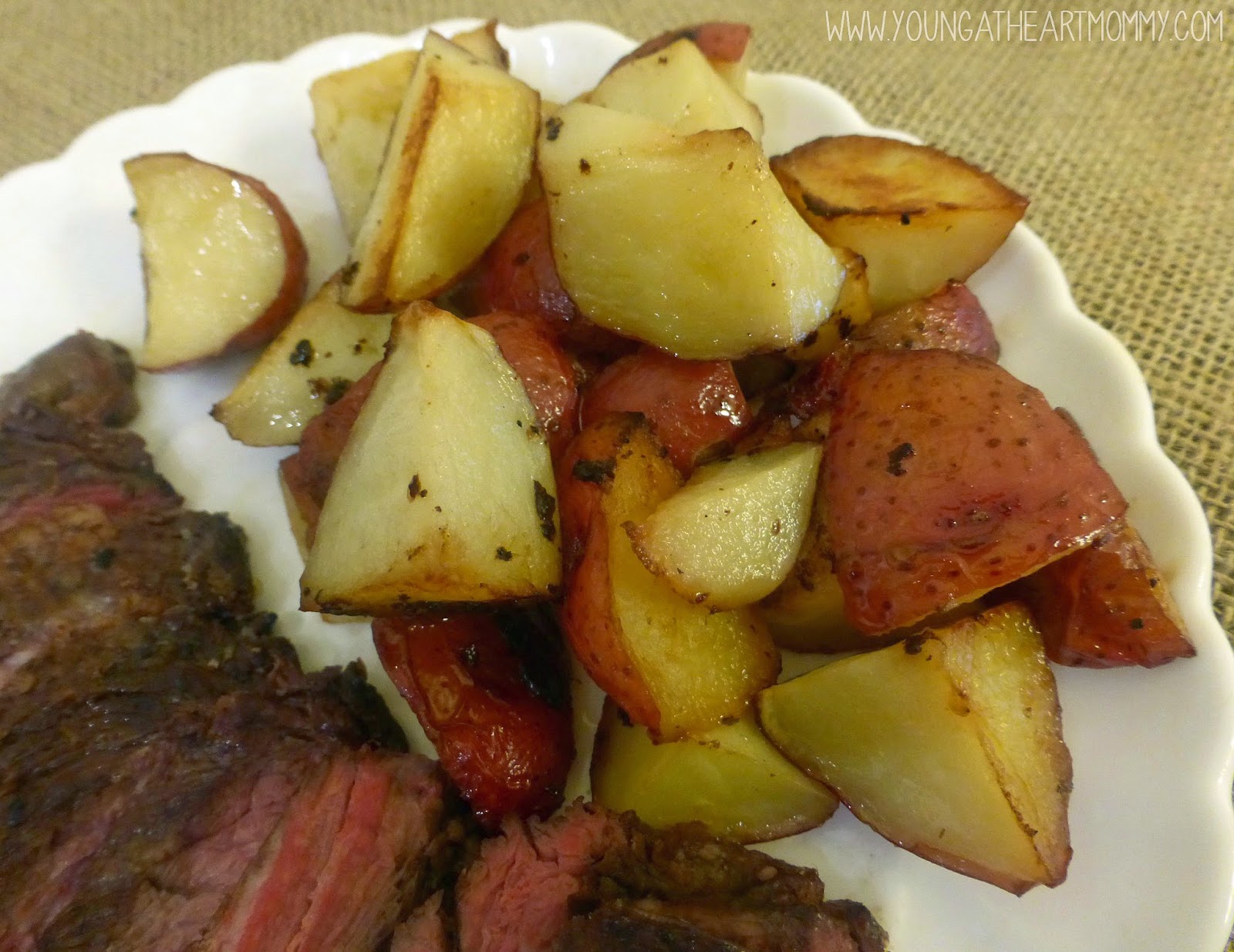 Baked Citrus Butter Potatoes
INGREDIENTS
12-15 small red potatoes

4 Tbsp. unsalted butter (cut into chunks)

2 Tbsp. water

1 Tbsp. lemon juice

pinch of sea salt
DIRECTIONS
1. Preheat oven to 450°.

2. Cut potatoes into fours and place in medium sized microwave safe bowl. Add a tablespoon of water and heat for 8 minutes or until tender.
3. Add butter, Noble Tangerine juice, and lemon juice into bowl and stir until potatoes are coated.

4. Spread potatoes on baking sheet in single layer. Bake for 10-15 minutes, flipping potatoes around the halfway point. Broil for an extra five minutes to crisp and brown.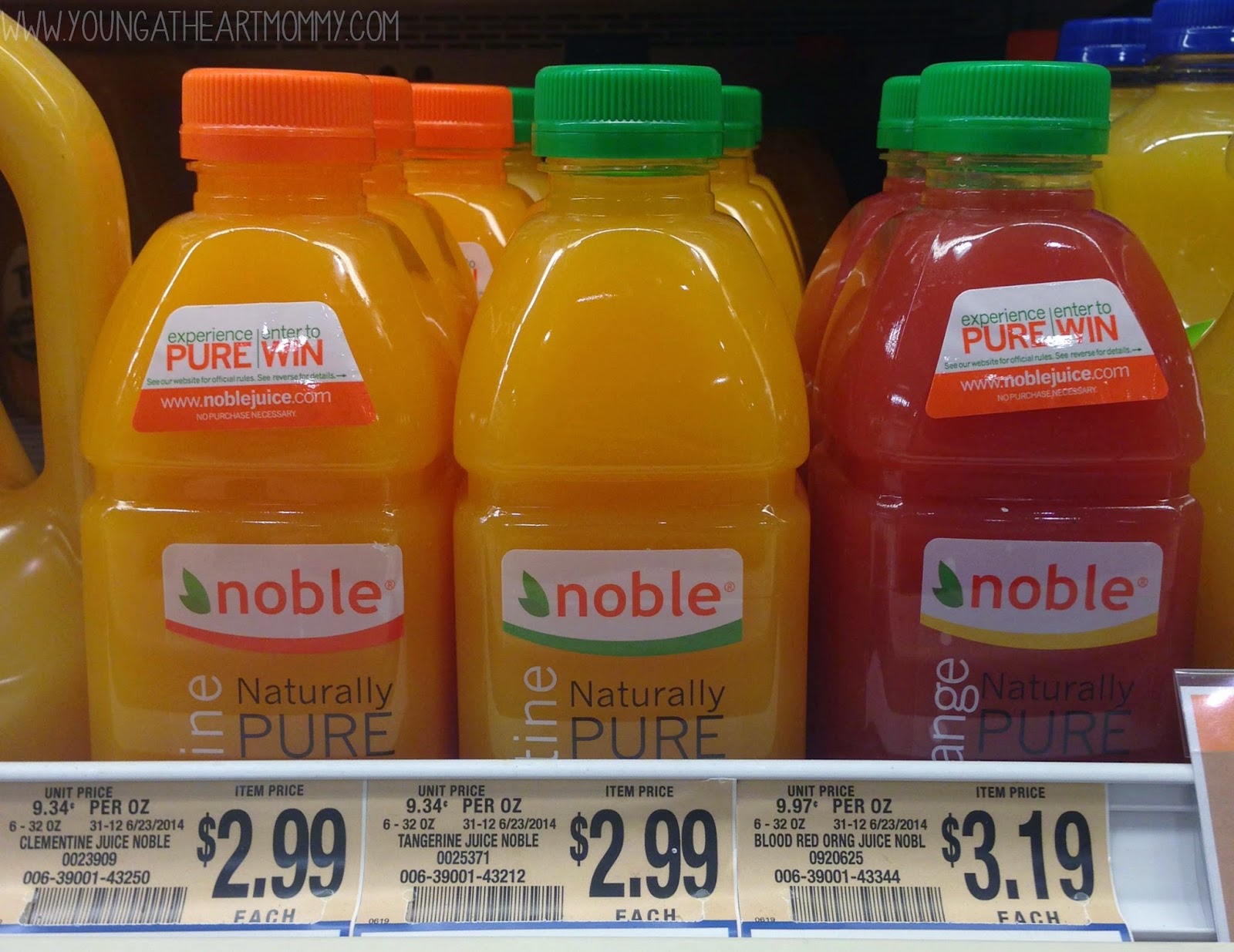 You can find Seminole Noble Juice within the produce section at your local Publix. It will be displayed with the other fresh fruit juices. I picked up the Tangerine, Clementine, and Blood Orange flavors. All three flavors are refreshing on their own but are also perfect for adding a kick to your meals and cocktails. The Tangerine Skirt Steak was our last official meal of the Summer but with Noble Juice we can enjoy a bottle of Florida sunshine all year round.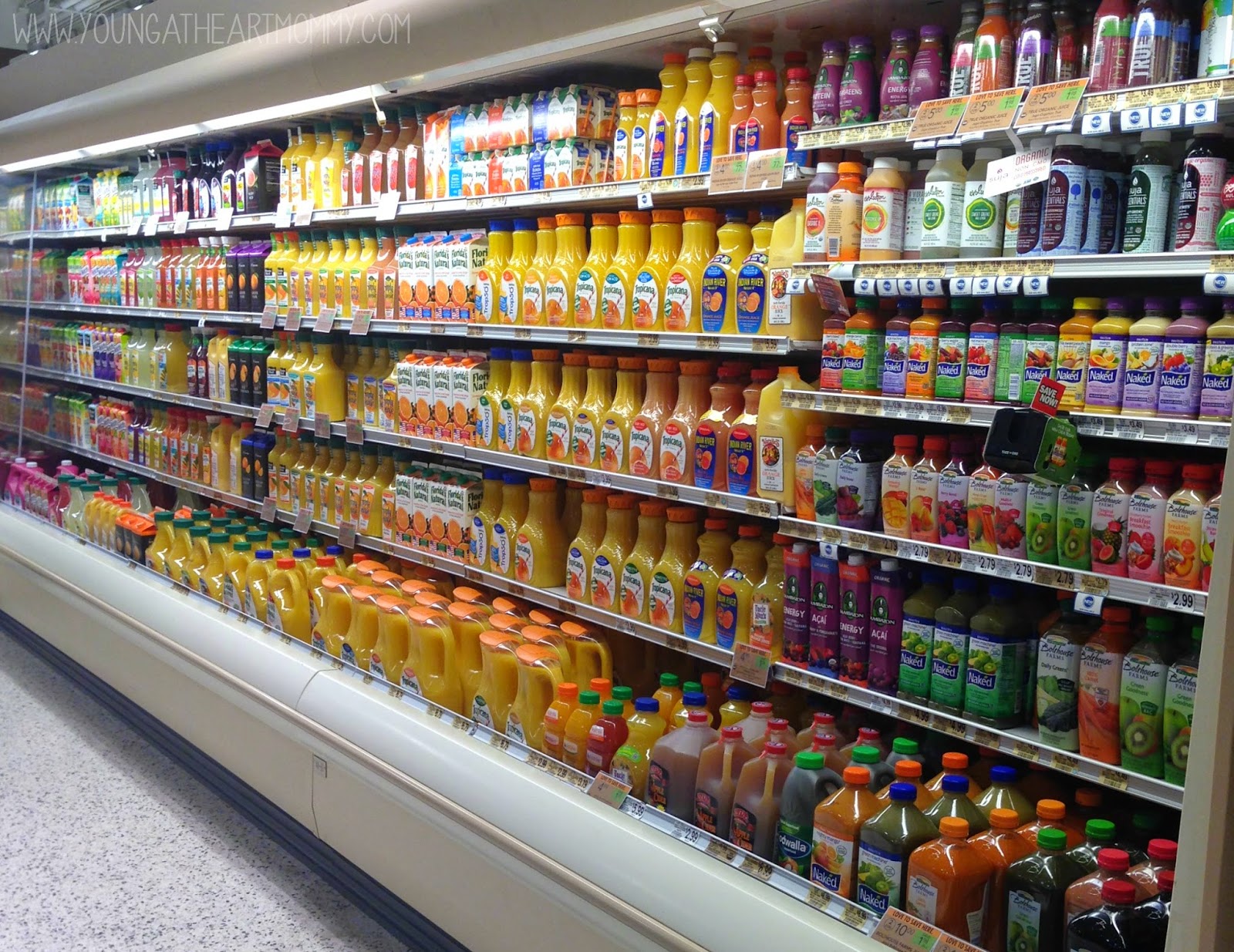 Family is truly the heart of the Seminole Pride™ Noble® business and they believe in sharing moments with those you love. Their pure fruit juice can turn any ordinary family meal, gathering, or occasion into a pure priceless moment. Right now you can enter the #PureFamilyMoment photo contest by submitting a photo of you and your closest- family, friends,pets, or your favorite bottle of Noble juice.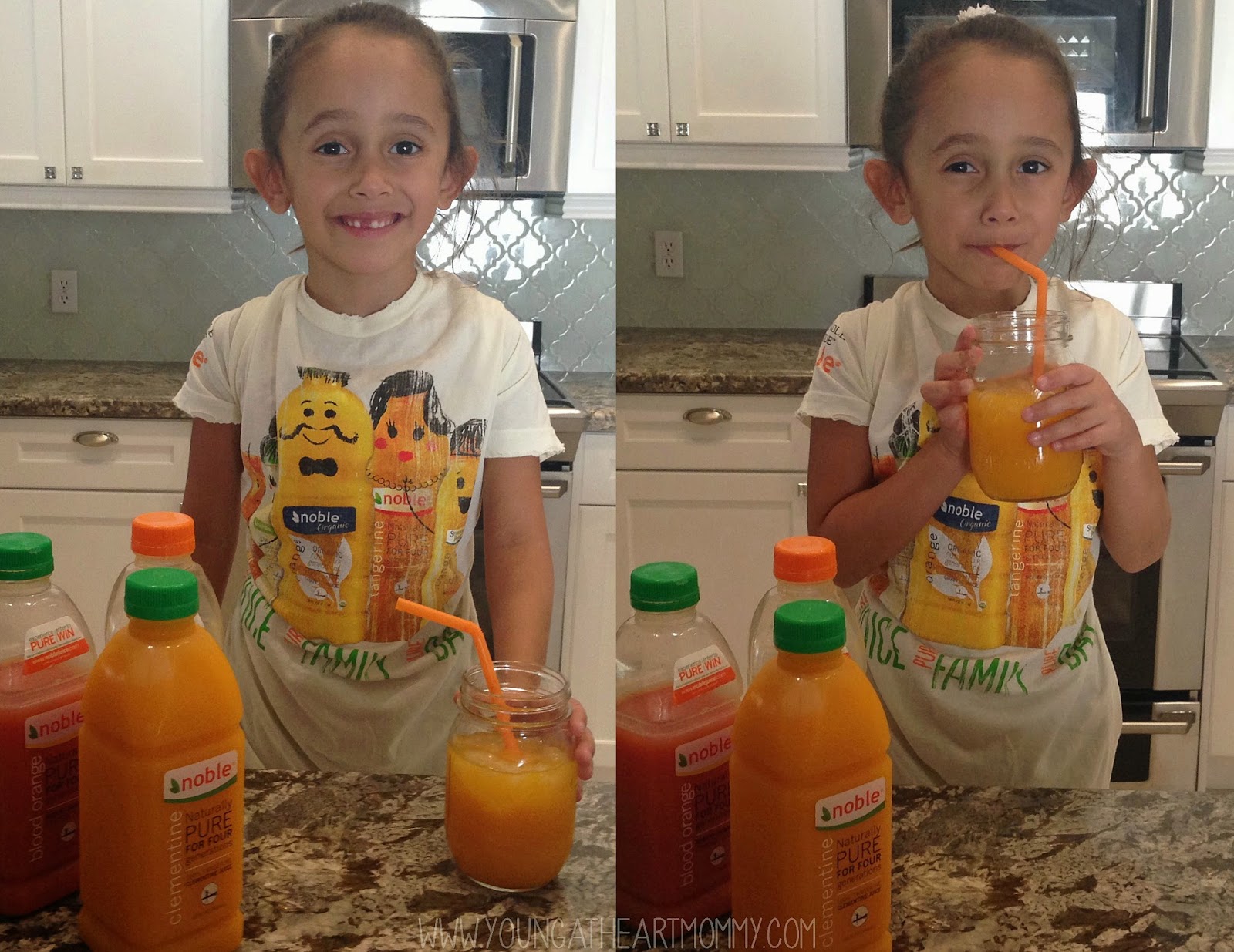 Each day they will be giving away prizes and for every photo you submit you will gain an entry towards the big Grand Prize, a year's worth of Seminole Pride Noble juice and a handmade, sustainable artisan carafe with two juice glasses. That's plenty of juice to share with friends and family so snap your favorite moments and enter for a chance to win!


Get social and connect with Noble Juice on Facebook, Instagram, Twitter, and YouTube.