Disclosure: The information and prize pack have been provided by General Mills through Platefull Co-Op.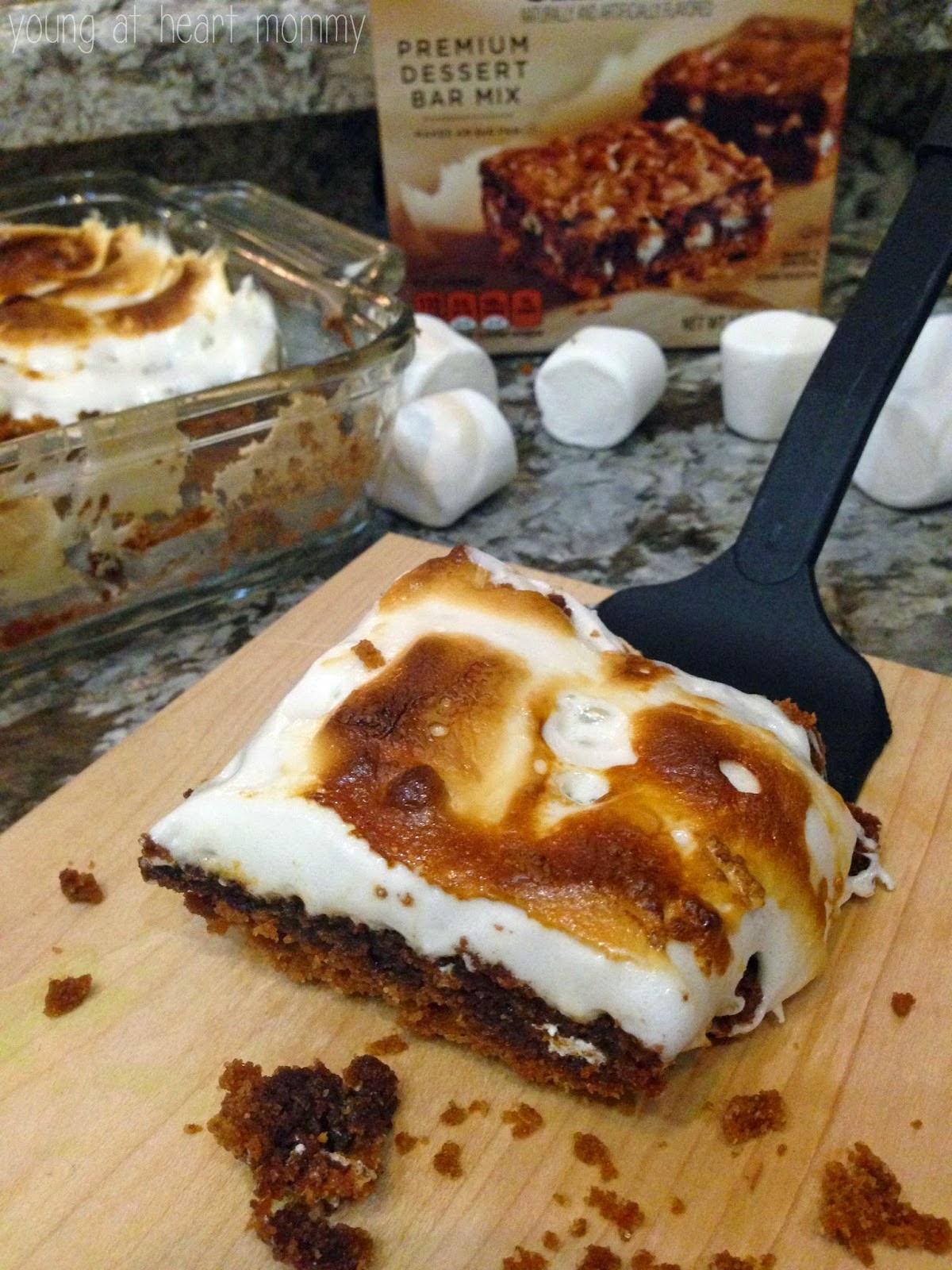 Ever get that serious craving for something sweet but don't feel like making a huge mess in the kitchen to create a treat to satisfy it?
Betty Crocker and Hershey are teaming up once again with three new products that are sure to get your sweet tooth's attention in an effortless manner! If you're looking for a decadent dessert without a lot of fuss, be on the lookout for Betty Crocker HERSHEY Desserts that include HERSHEY'S S'mores Dessert Bars,
REESE'S Peanut Butter & Chocolate Dessert Bars, and Heath Toffee Dessert Bars. All three feature the classic candies that
are sure to be the summertime sweet treat your family will love.
Last week we had a lot of rainy weather and since it was too crummy to go outside I decide to bake the HERSHEY S'mores Dessert Bars to bring a little happiness indoors. These were so simple to make! Before I took them out of the oven I added a layer of marshmallows on top to give it that toasted s'more feel. They were ooey, gooey and chocolatey! Also, less messy than making an actual s'more over the grill. Sweet perfection.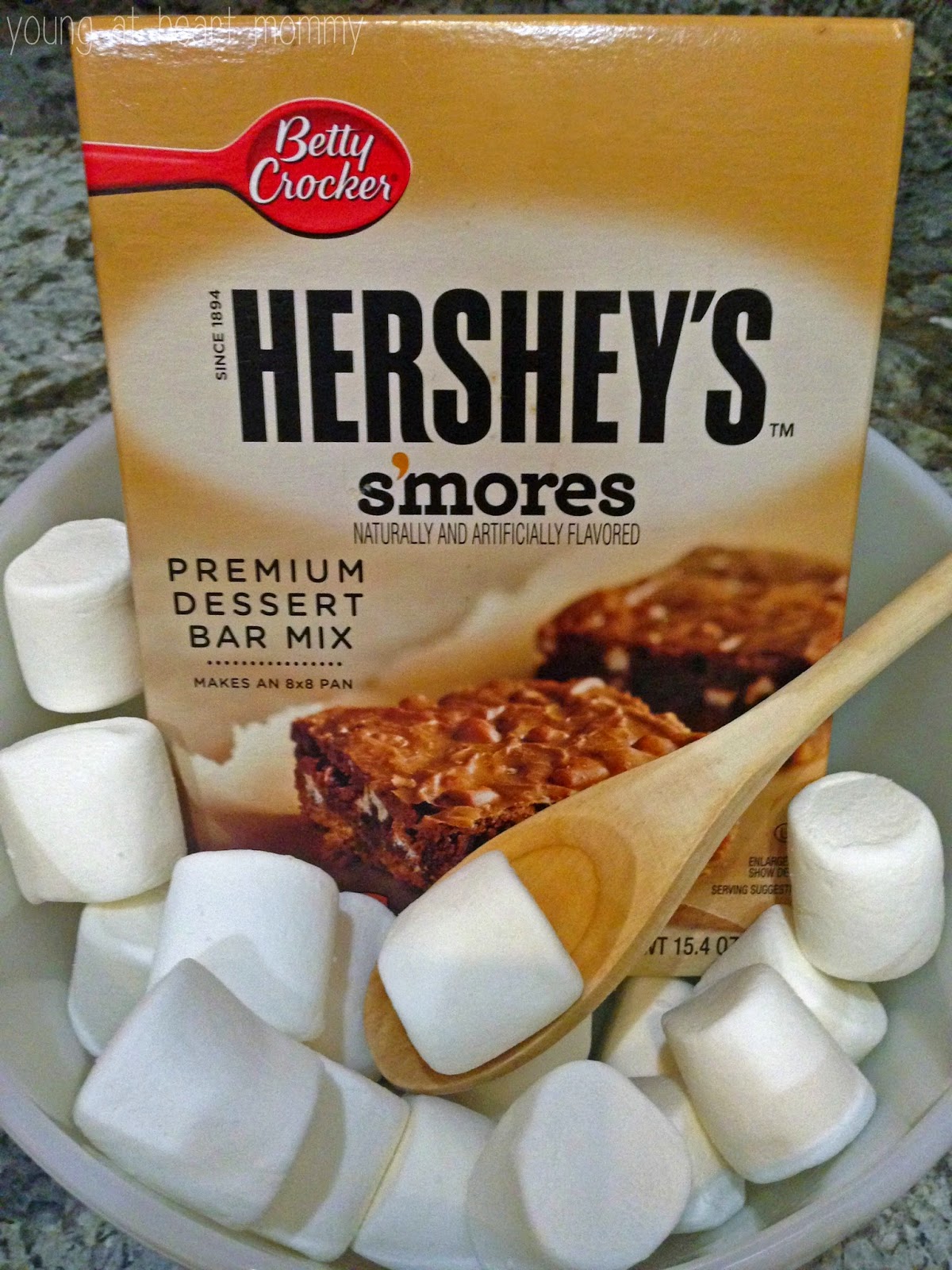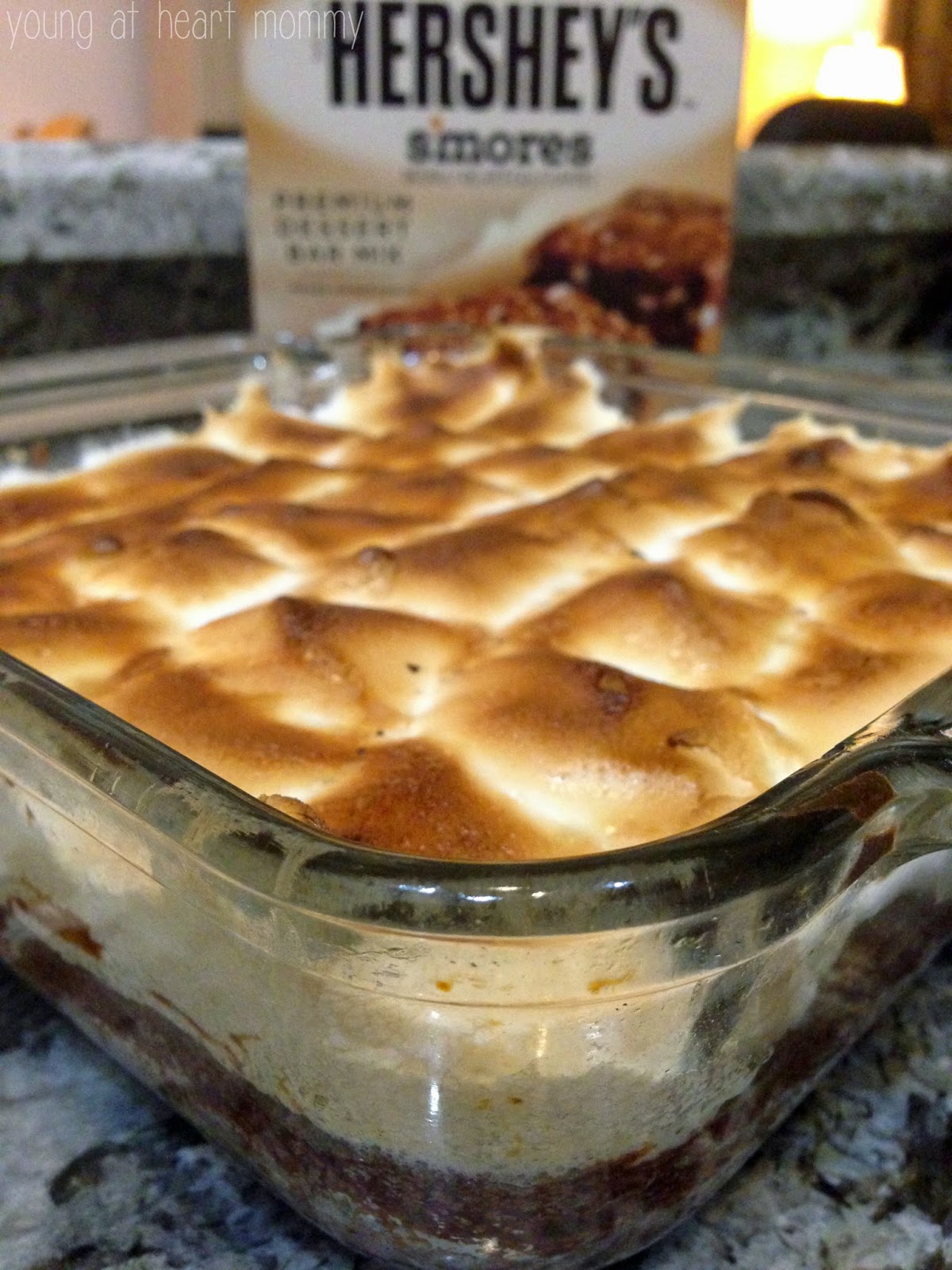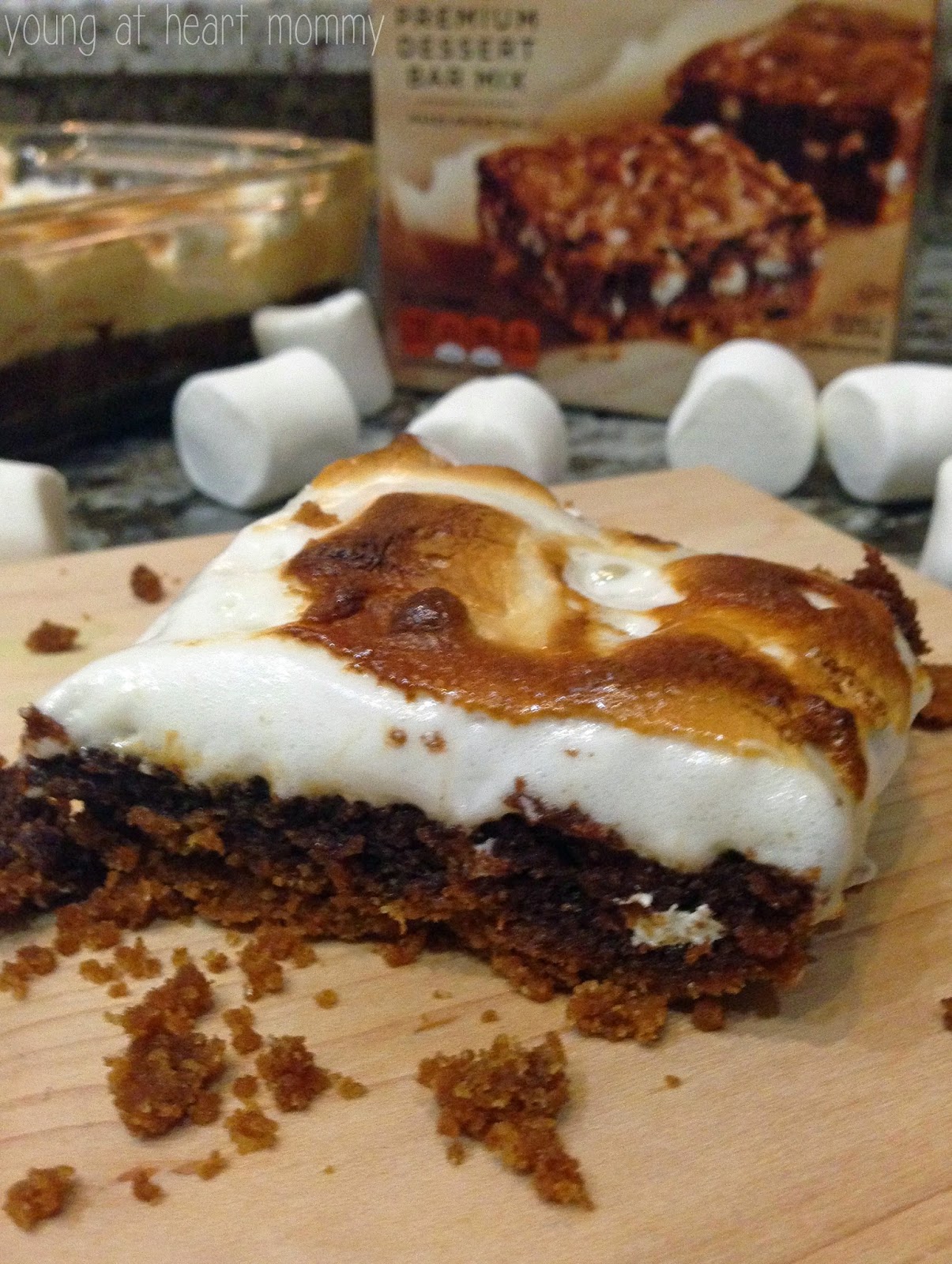 You can find Betty Crocker HERSHEY dessert mixes at your local Target. The newest members of the bunch are the S'more, Heath, and REESE's bars but there are several other varieties available from cookies to cupcakes. The HERSHEY S'more Bars were a huge hit and although they didn't last very long, we have a box of the REESE's version on hand for some sweet tooth satisfaction!