This shop has been compensated by Collective Bias, Inc. and its advertiser. All opinions are mine alone.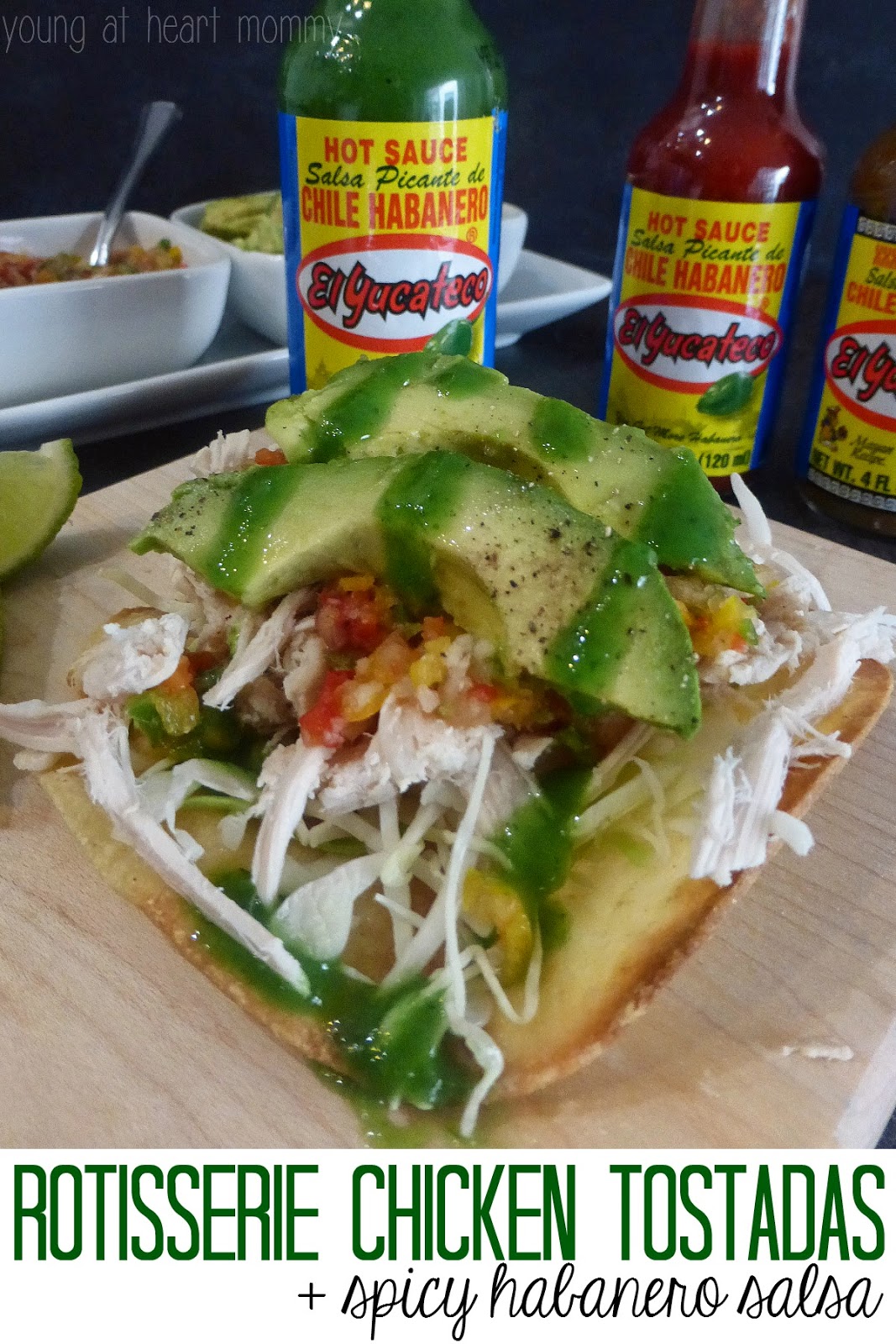 Spicy food is my weakness. Everything tastes better with a flavorful kick to it, especially tostadas! These days I find myself adding hot sauce to many of my dishes whether it's for breakfast, lunch, dinner, or just a snack. I think it all started five years ago when I had a unexpected gall bladder attack while pregnant with my kiddo. Spicy foods were a big no-no until I could get that useless organ removed and I went through serious withdrawal for the next year. A bland diet is quite depressing. Now that my body is fully functioning without any restrictions, I am all about the hotness! One of my favorite Mexican recipes to add spice to includes crispy tostadas topped with shredded chicken, homemade habanero salsa, and avocado slices. Tastebud overload.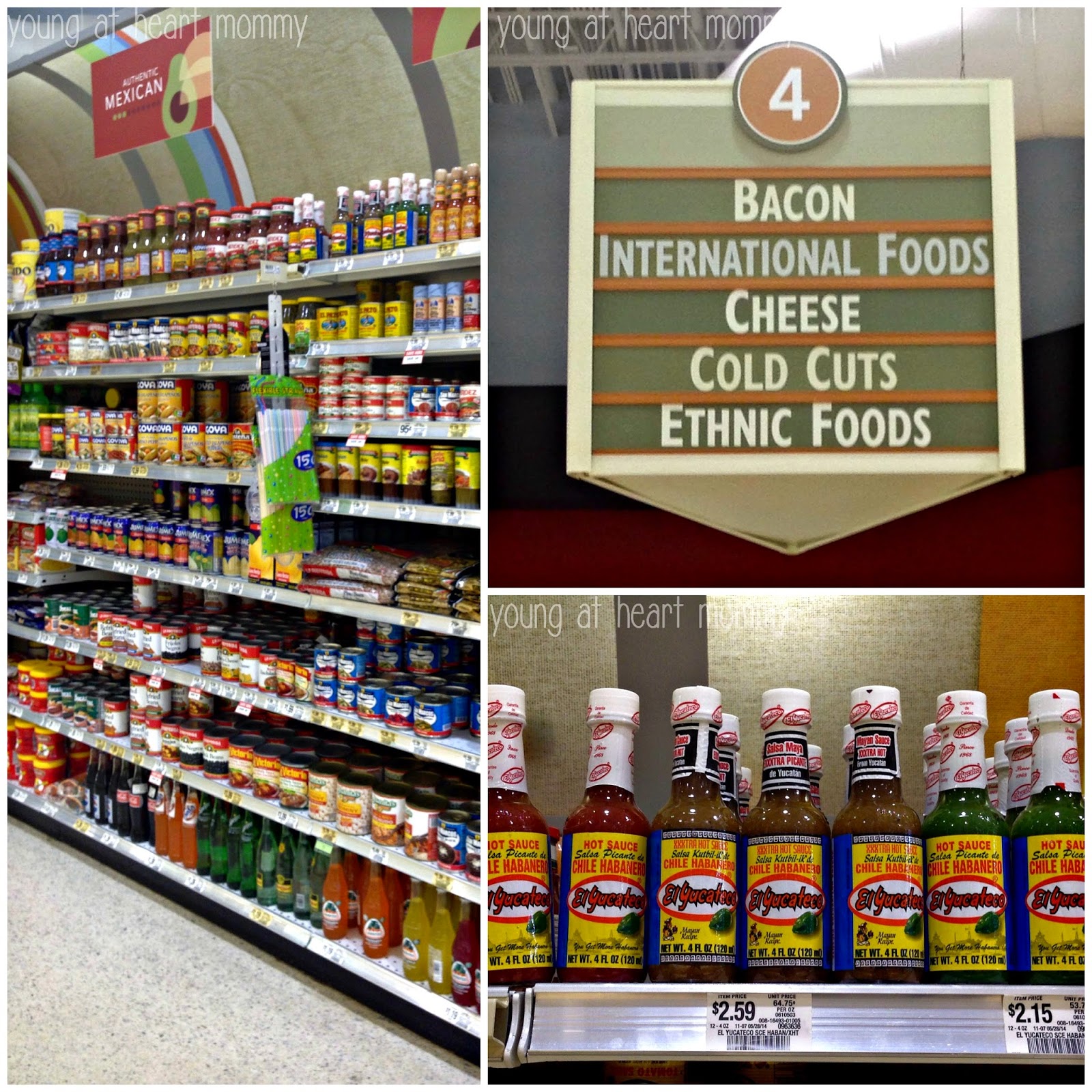 When the weekends roll around I try and keep lunch and dinner as simple a possible. This weekend was especially busy given it was taken over by back to school shopping. I needed a recipe that was easy, quick, and still delicious. Typically I prepare the meat for my tostadas with the crock pot but since I was already going to Publix for my other ingredients, a rotisserie chicken was the perfect alternative. Within the ethnic food aisle I was also able to stock up on my family's favorite hot sauce, El Yucateco!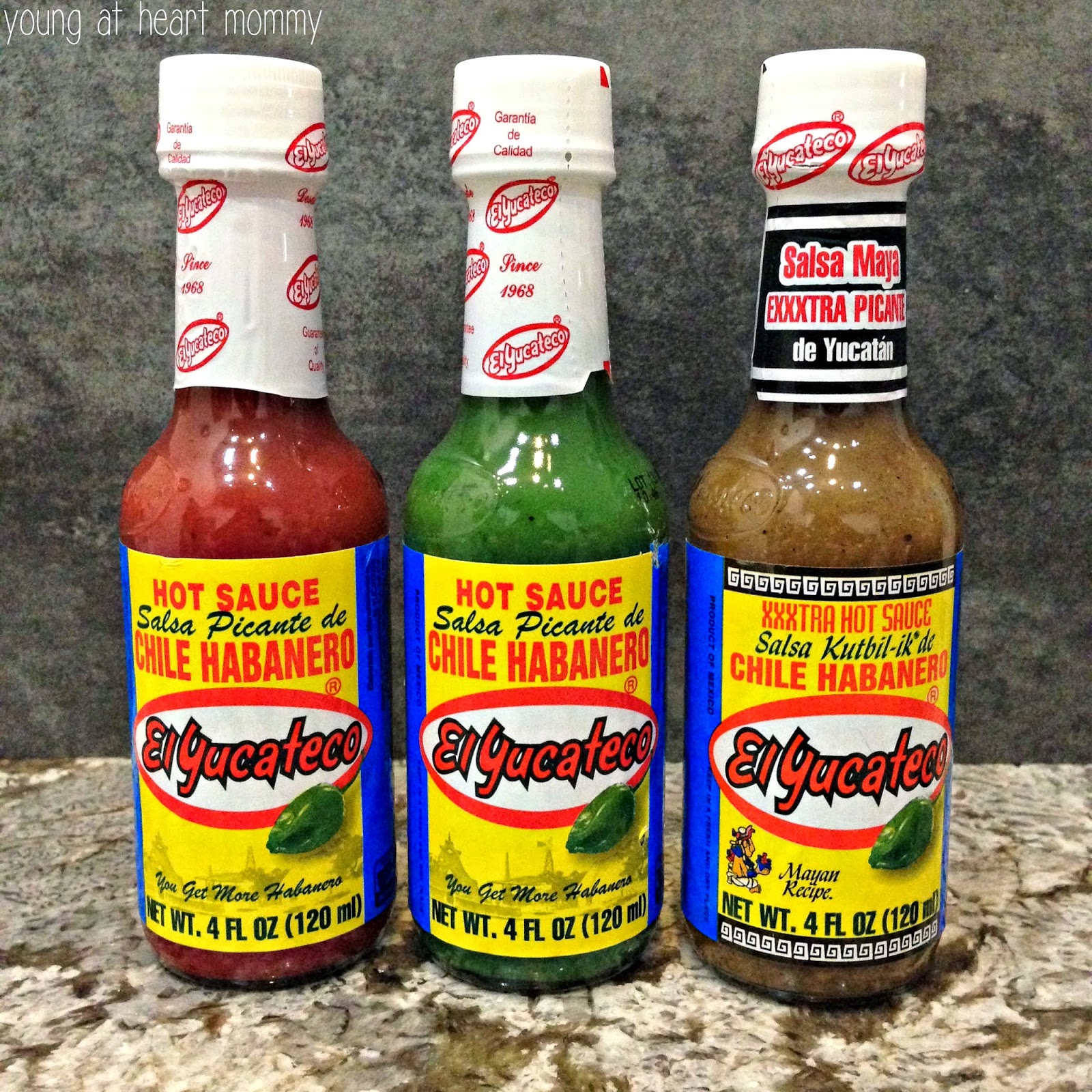 There are so many flavors within this dish but having the Green Chile Habanero, Red Chili Habanero, and XXXtra Hot Kutbil-ik Sauce really kicks it up a notch. Not only was it used as a drizzle on top of our tostadas but I also incorporated it into my homemade salsa recipe.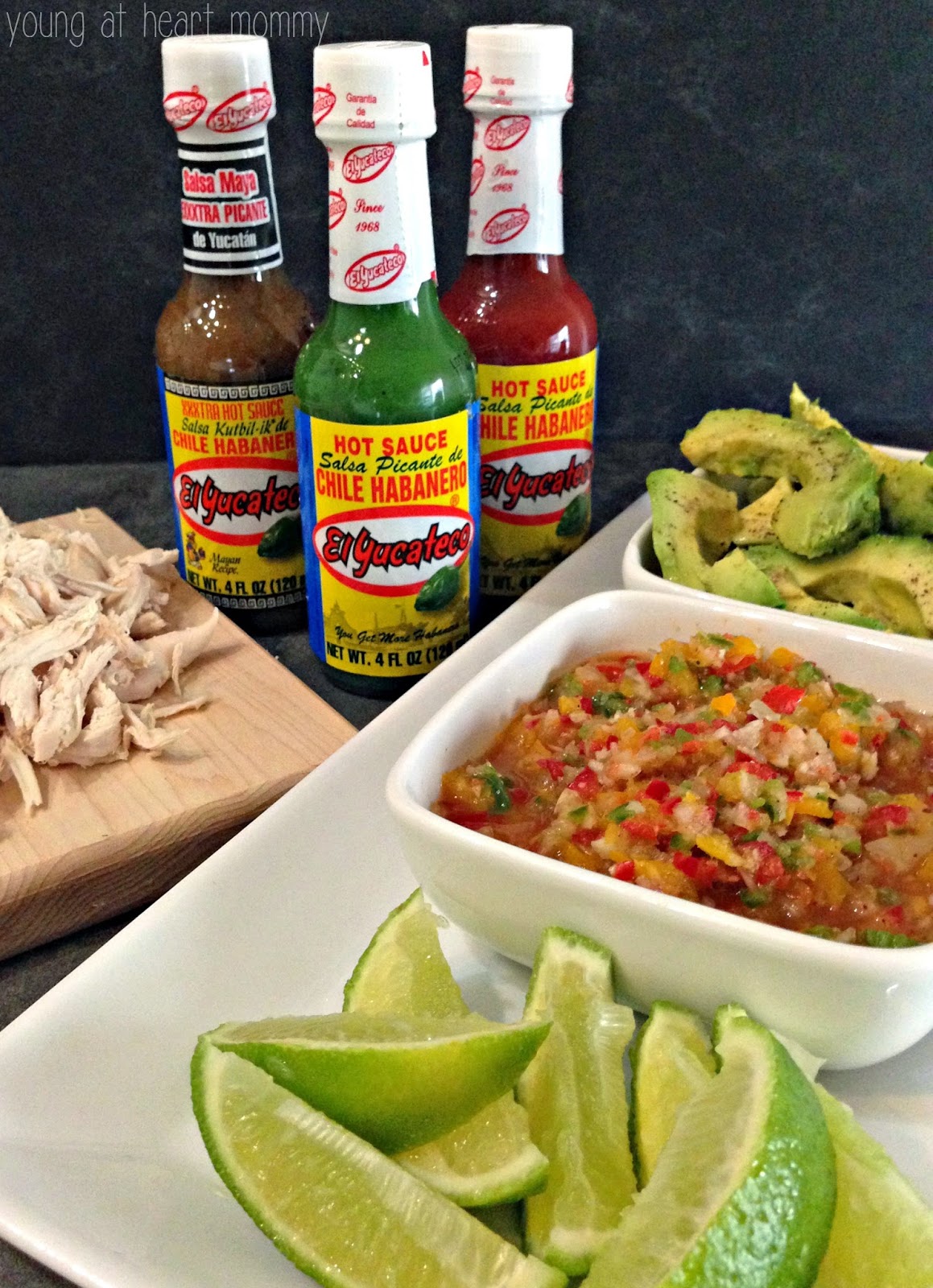 Ingredients:

1 clove of minced garlic

1 tomato

2 small yellow, red, and green bell peppers

1 jalapeno (seeds + vine removed)

1 small onion

2 limes

1 tablespoon of olive oil

El Yucateco Red Chile Habanero hot sauce

Instructions:
1. Chop up tomato, peppers, jalapeno, and onion. Combine with minced garlic in food processor. Blend until all ingredients are finely chopped.
2. Add juice from limes, olive oil, and tablespoon of hot sauce.
3. Mix together and place in refrigerator to chill and allow flavors to meddle together.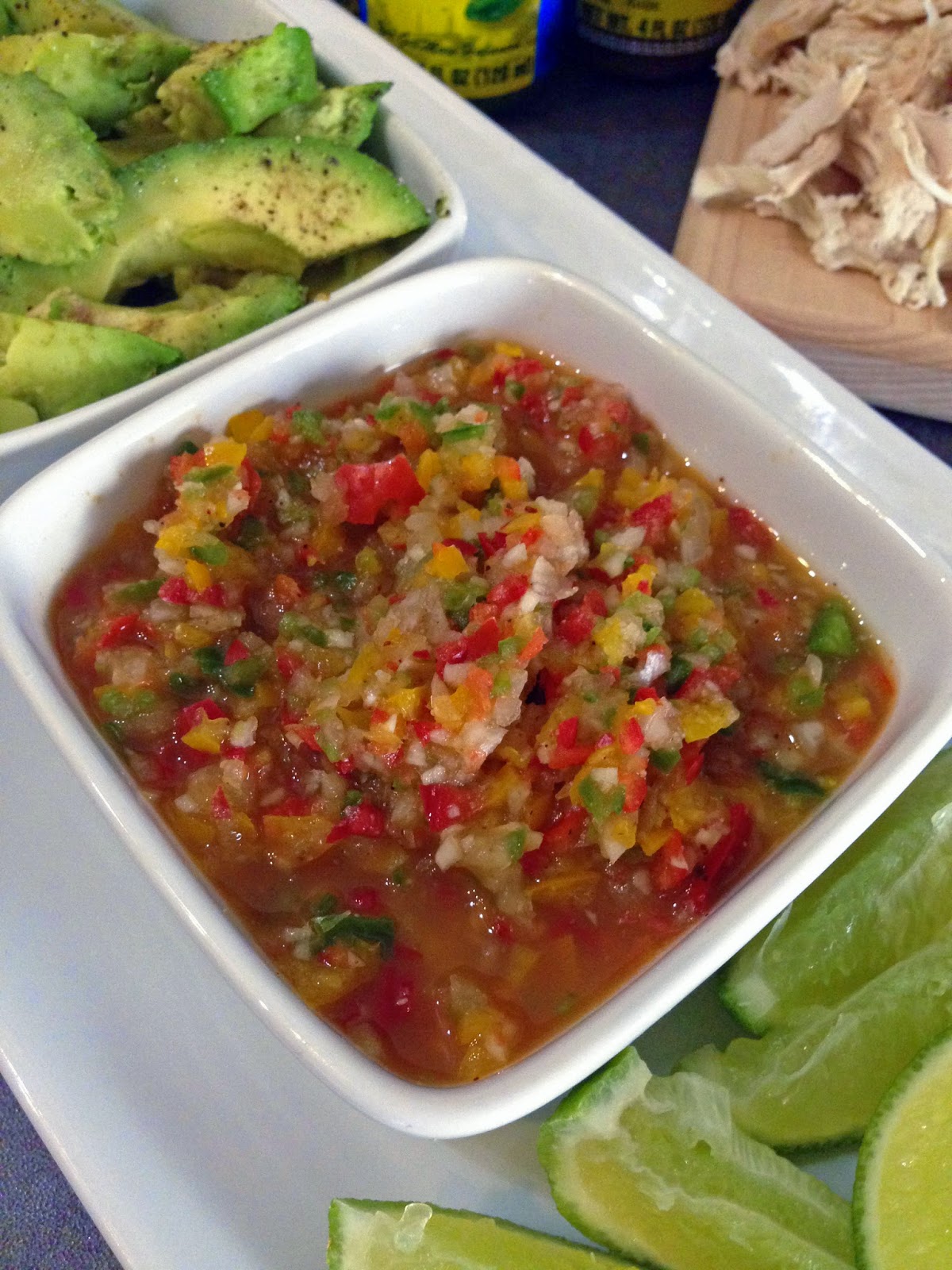 Once the salsa was nice and cold it was time to assemble lunch! To make the tostadas I used corn tortillas brushed lightly with olive oil on both sides. After baking for 10 minutes they came out crunchy and crispy. I topped them with shredded rotisserie chicken, lettuce, salsa, slices of seasoned avocado, and a hot sauce drizzle. Cheese, sour cream, and refried beans can also be added to make a more hardy tostada. I kept ours light because it was an early lunch and I didn't want to camouflage the bold spicy flavors.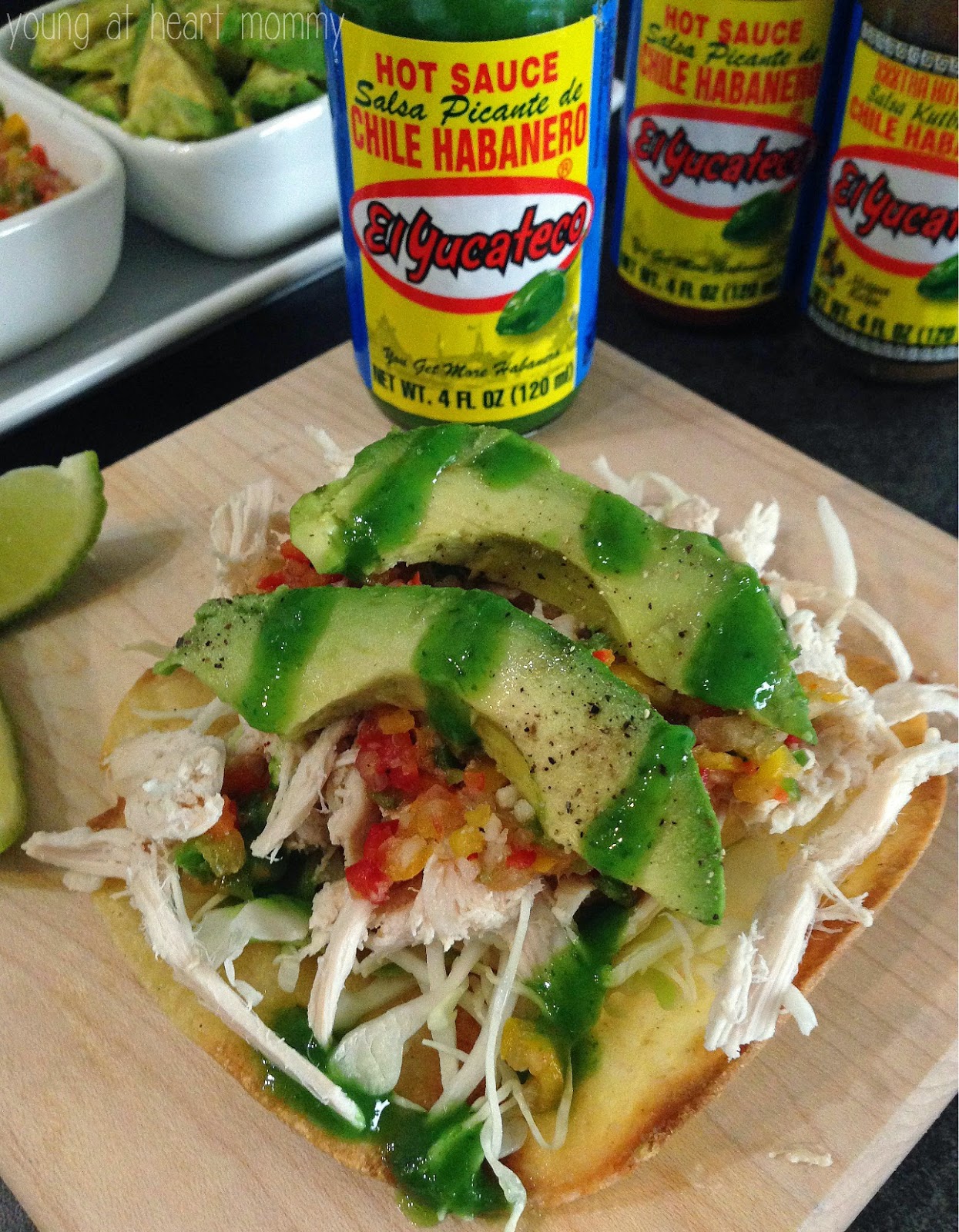 The combination of the acidic lime, spicy salsa, and habanero sauce was explosive! My tastebuds were tingling after the first bite but it didn't stop me from going in for more. El Yucateco can transform your typical dishes into flavorful meals that the whole family will enjoy. With the different varieties of hot sauce there is something for everyone and their desired level of heat. There are even more El Yucateco inspired recipes to help you liven up meal time at home. Turn your #SauceOn and make your dishes more exciting!