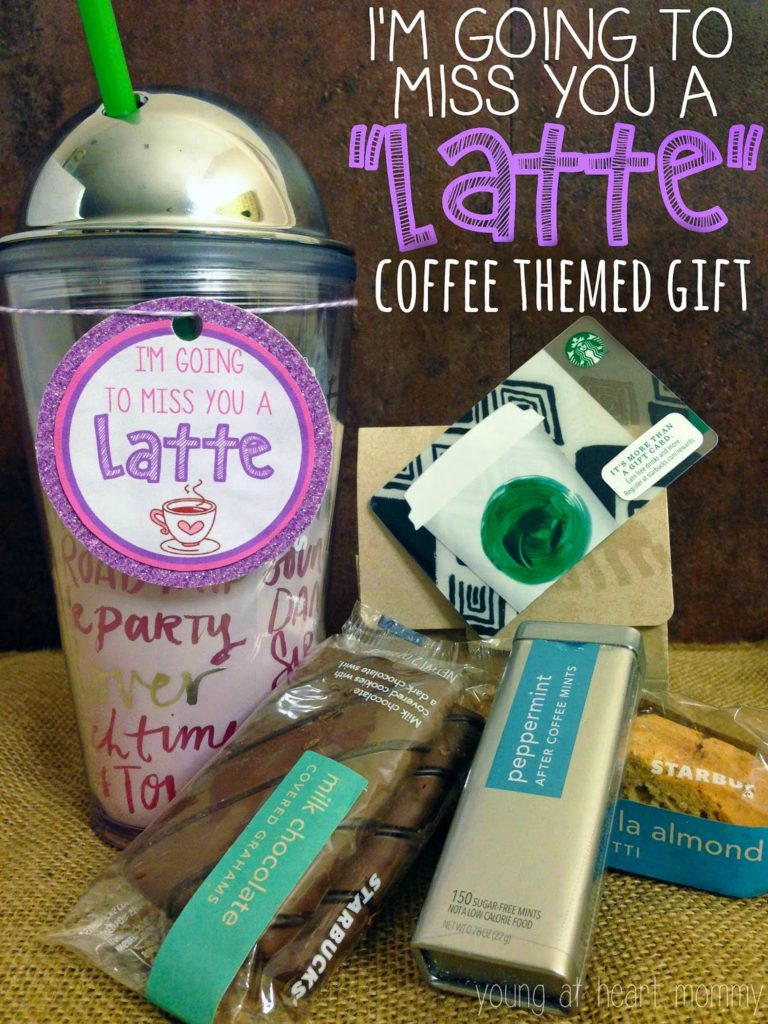 With school starting in only 3 days it is time to say goodbye to Summer Camp and all of the fun activities the past few months were filled with. Toodie was fortunate enough to be at the same school for her Summer program in which she attended VPK. Before making the big transition into Kindergarten we are making sure to leave a special surprise behind for her teacher/ camp counselor/ organizer of massive amount of energetic children. I am sure she has a long list of names because she truly has many jobs there. Being awesome is one of them and if there is one thing I know she could use it's coffee related goodies that are sure to give a caffeine boost when needed. This is just a small way to thank her for all she does.
See how you can create this easy coffee themed gift for a teacher, camp counselor, or a student who is leaving for college. I even included a printable at the end for the adorable gift tags I made.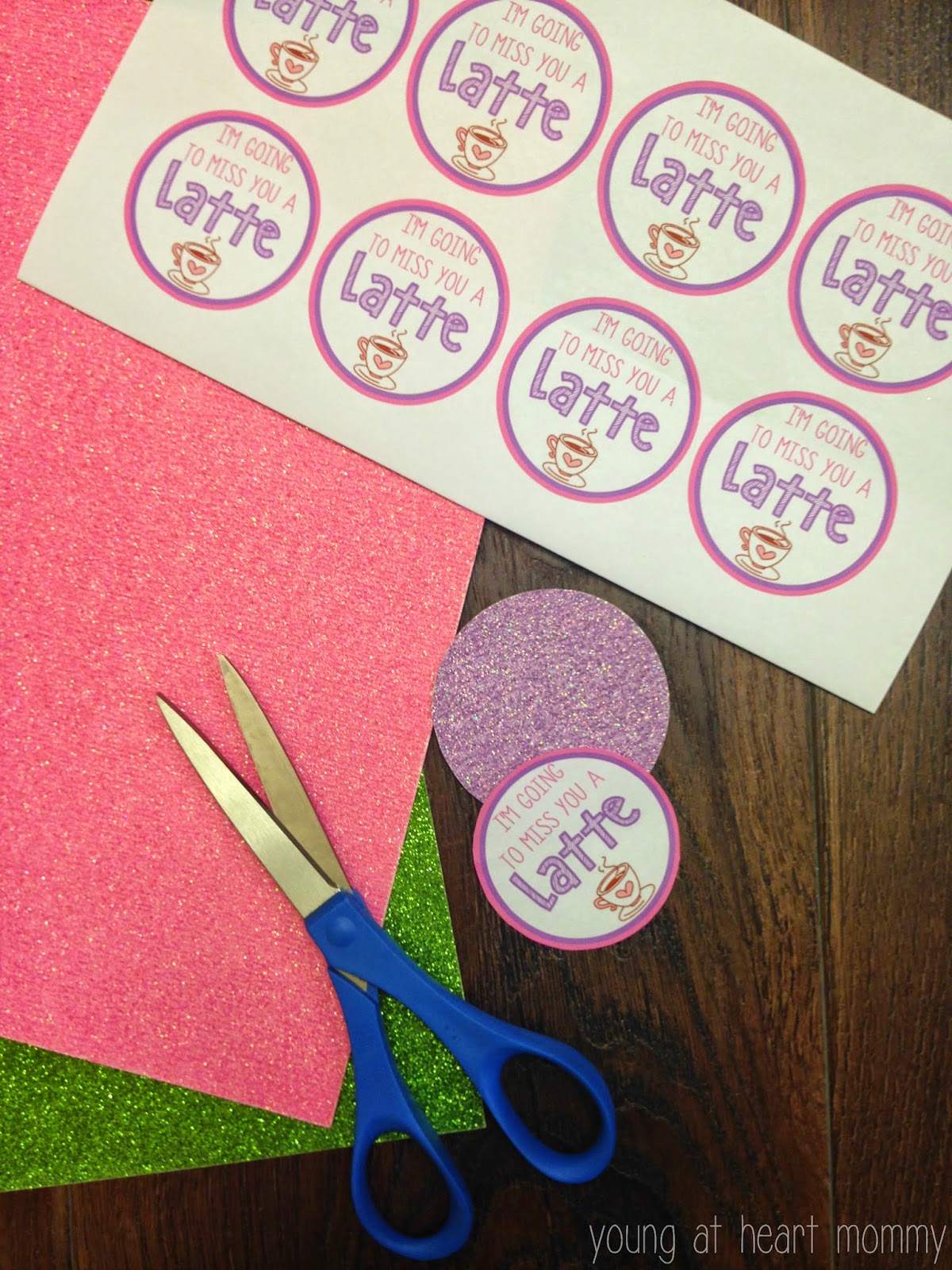 Before putting everything together I headed to my local Starbucks to pick up a gift card, stylish reusable coffee tumbler, and a few treats that could be stuffed within. The inside isn't very big so I went with after coffee mints, a biscotti, and a pair of chocolate covered graham crackers.
Once I had the gifts themselves I created my printables and printed them on your everyday white computer paper. These would be turned into gift tags shortly after. To add a bit of sparkle I cut out a slightly larger circle on a piece of glittered cardstock to make the gift tag sturdier.
Using a hot glue gun I attached the printable to the glittered cardstock circle.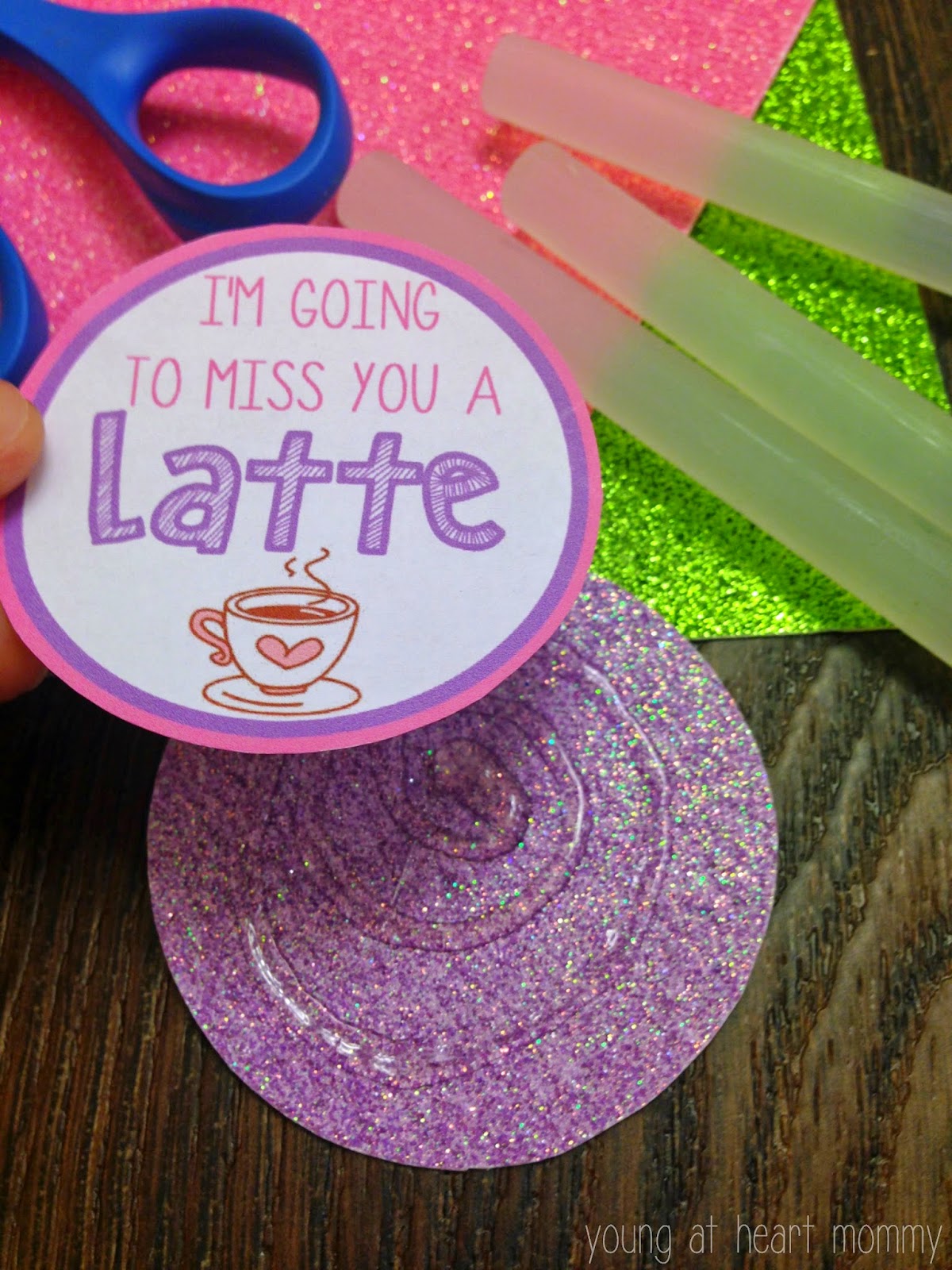 Once the glue was dry I used a hole puncher to punch a small hole on the top of the tag and strung striped twine through.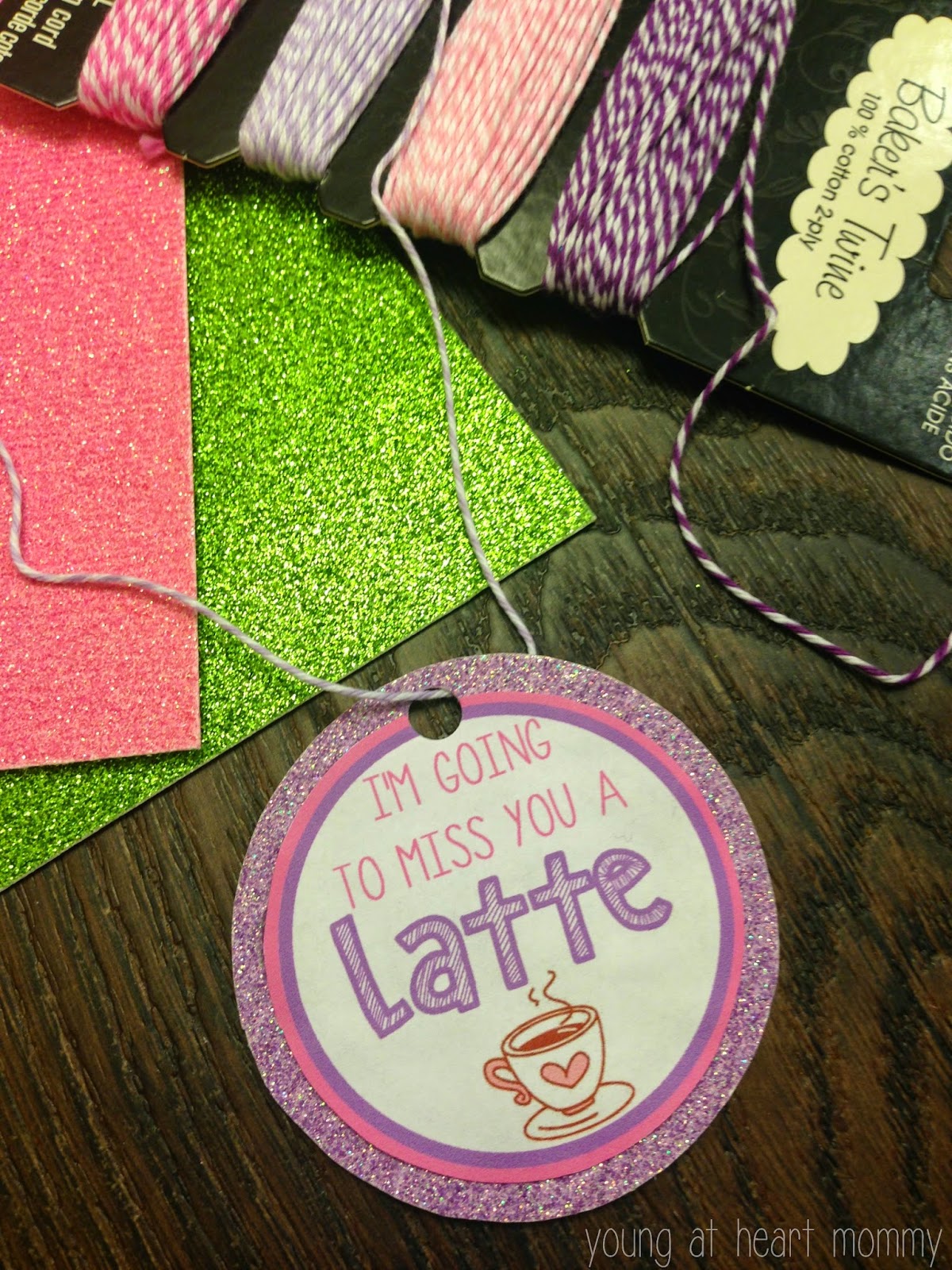 What you add into the coffee tumbler depends on who you are shopping for. Things like chocolate covered coffee beans, chocolate, Madeline cookies, and chewing gum can all be used to stuff it full. Just make sure you can get the lid back on with the straw sticking out!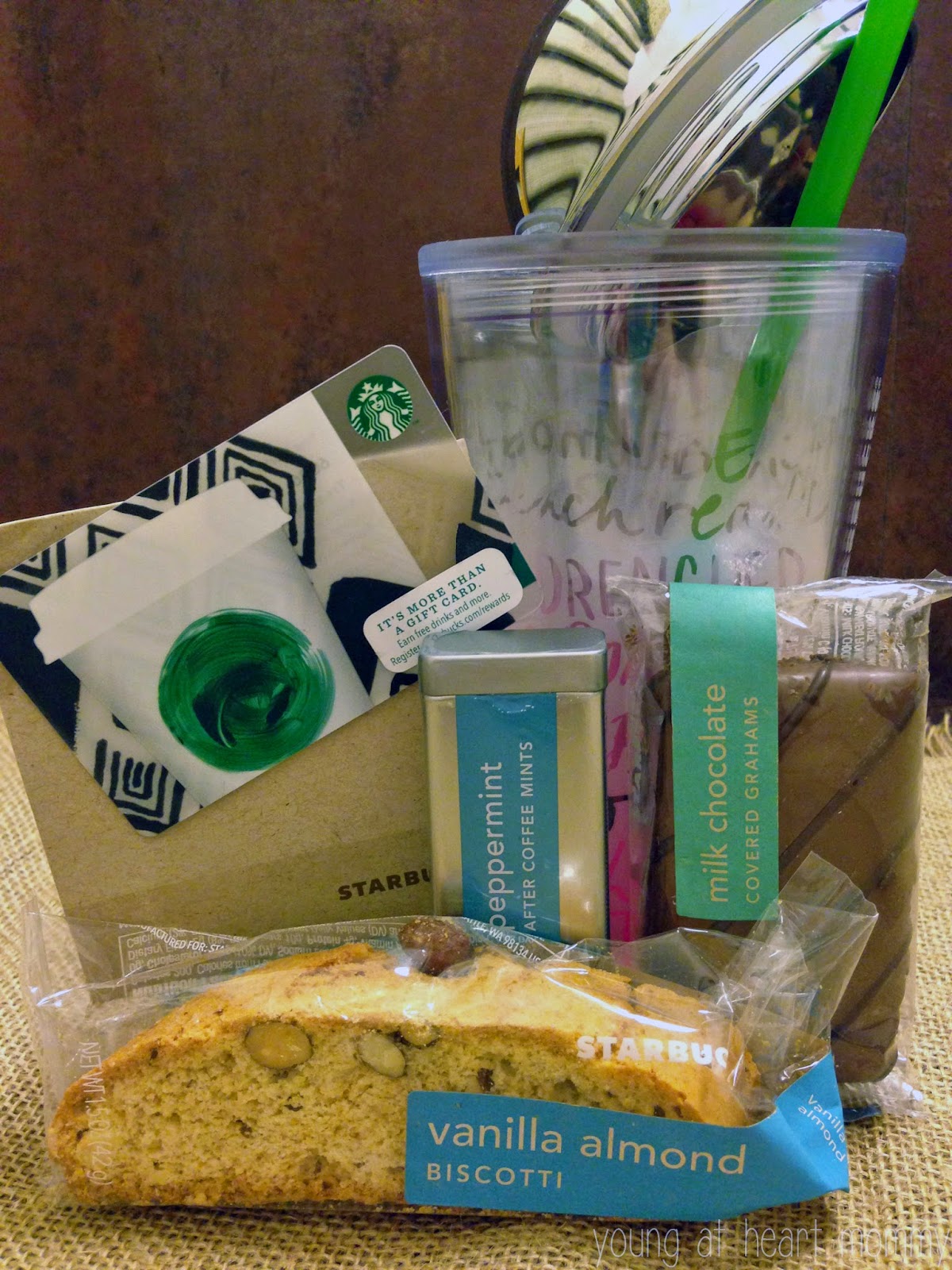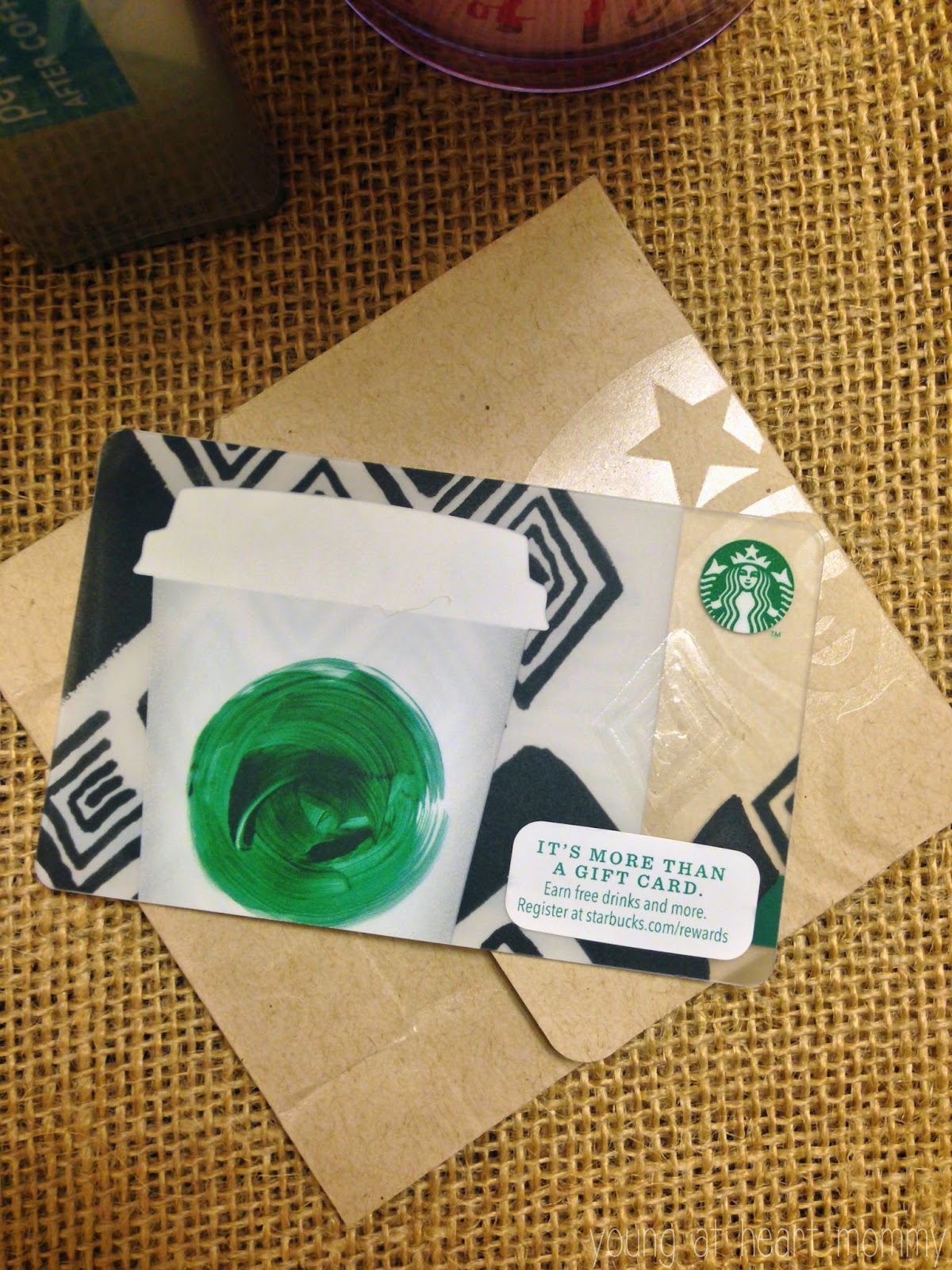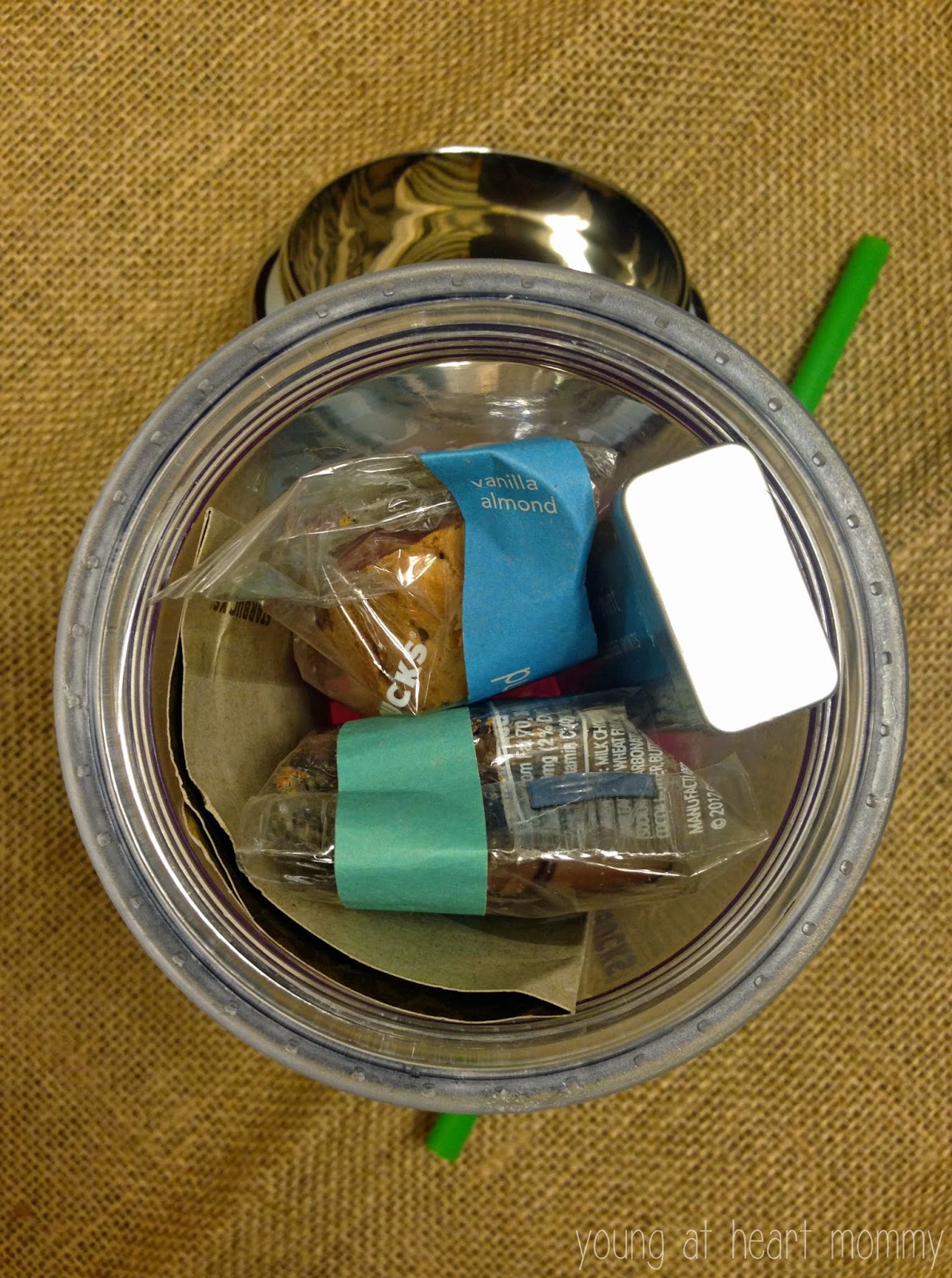 Once all of the treats are inside, including the gift card, attach lid along with your gift tag using the twine.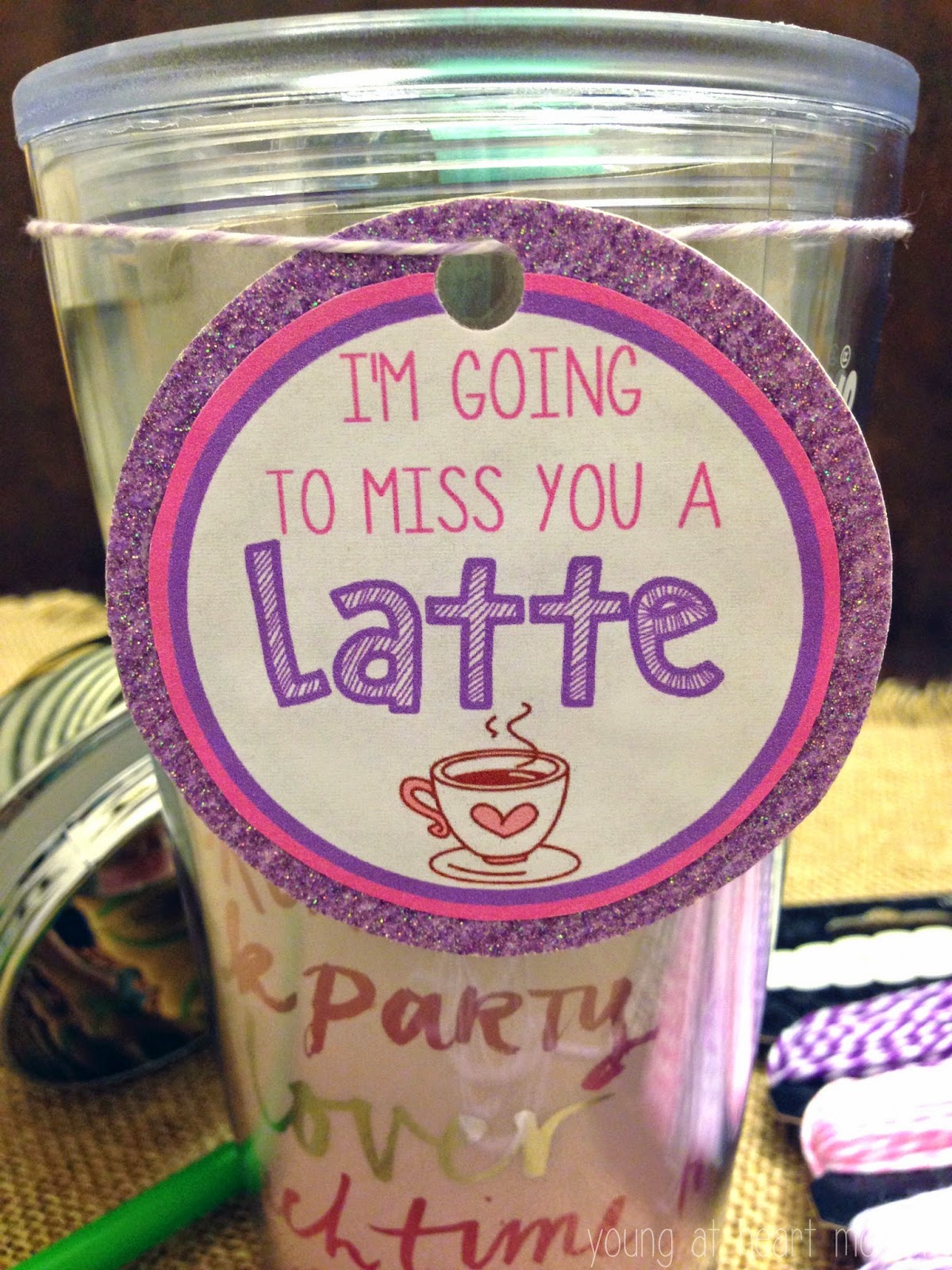 Below is the printable for the "I'm Going To Miss You A LATTE" gift tags. This is my first time attaching a printable to a blog post so please let me know if it does not function properly! If not, you can right click to save to your computer and print from there.