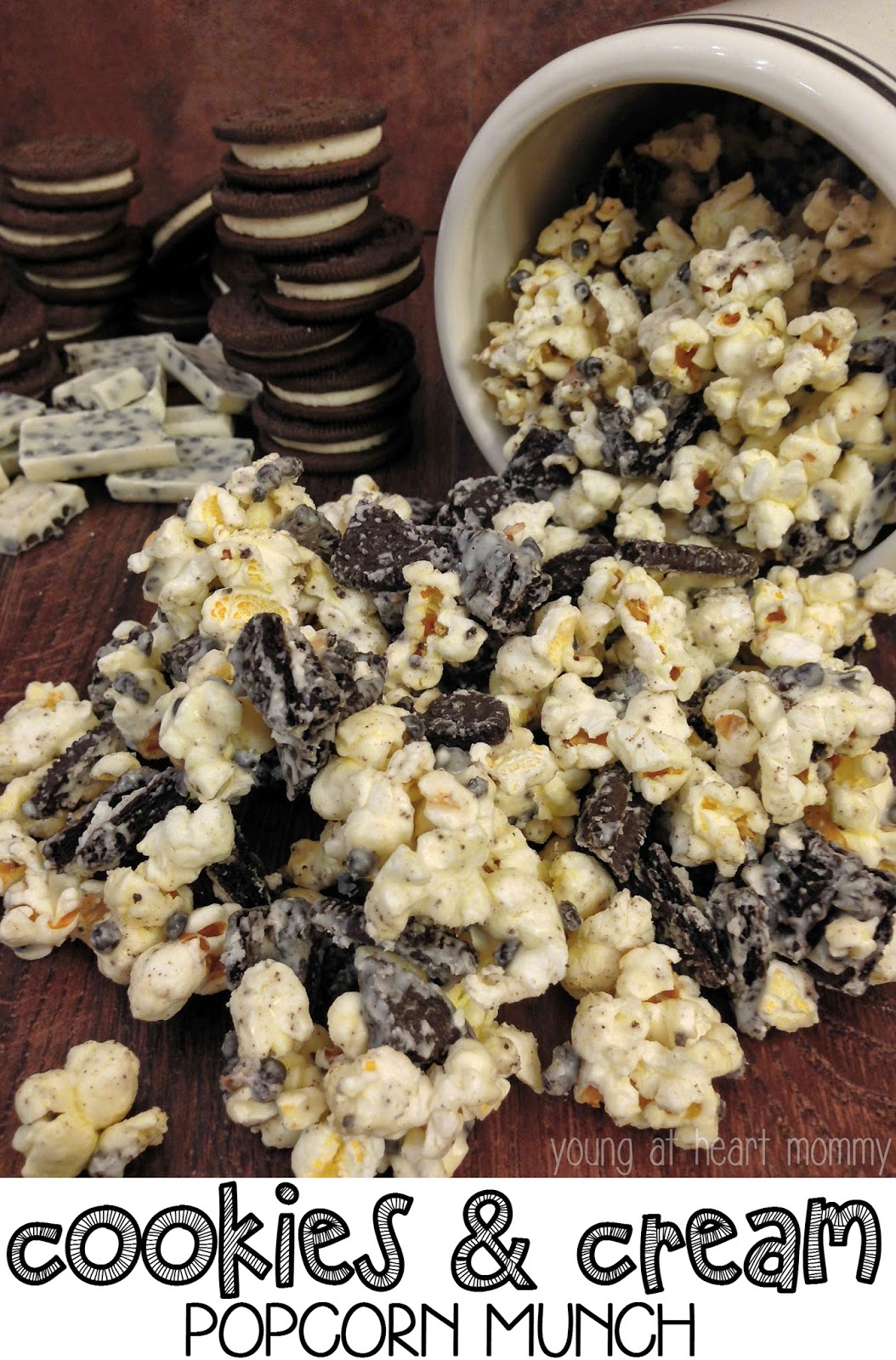 I don't know if it's because Publix has the sweetest B1G1 deals or we really love these classic cream filled wafers but we have accumulated a plethora of Oreo cookies in our pantry. Original, double stuffed, lemon, mint, root beer- you name it, we got it. Every time they release a new flavor it ends up in our shopping cart. With the snack drawer needing a little of relief I decided to use what we had lying around and whip up a batch of Cookies & Cream Popcorn Munch.Worst thing I could have ever done because no one in this house can stop eating it including my child who is totally wired right now. I can only blame myself and my continuous itch to make sweet goodies. If you love the lovable Oreo or the medley of sweet and salty flavors, this is the snack for you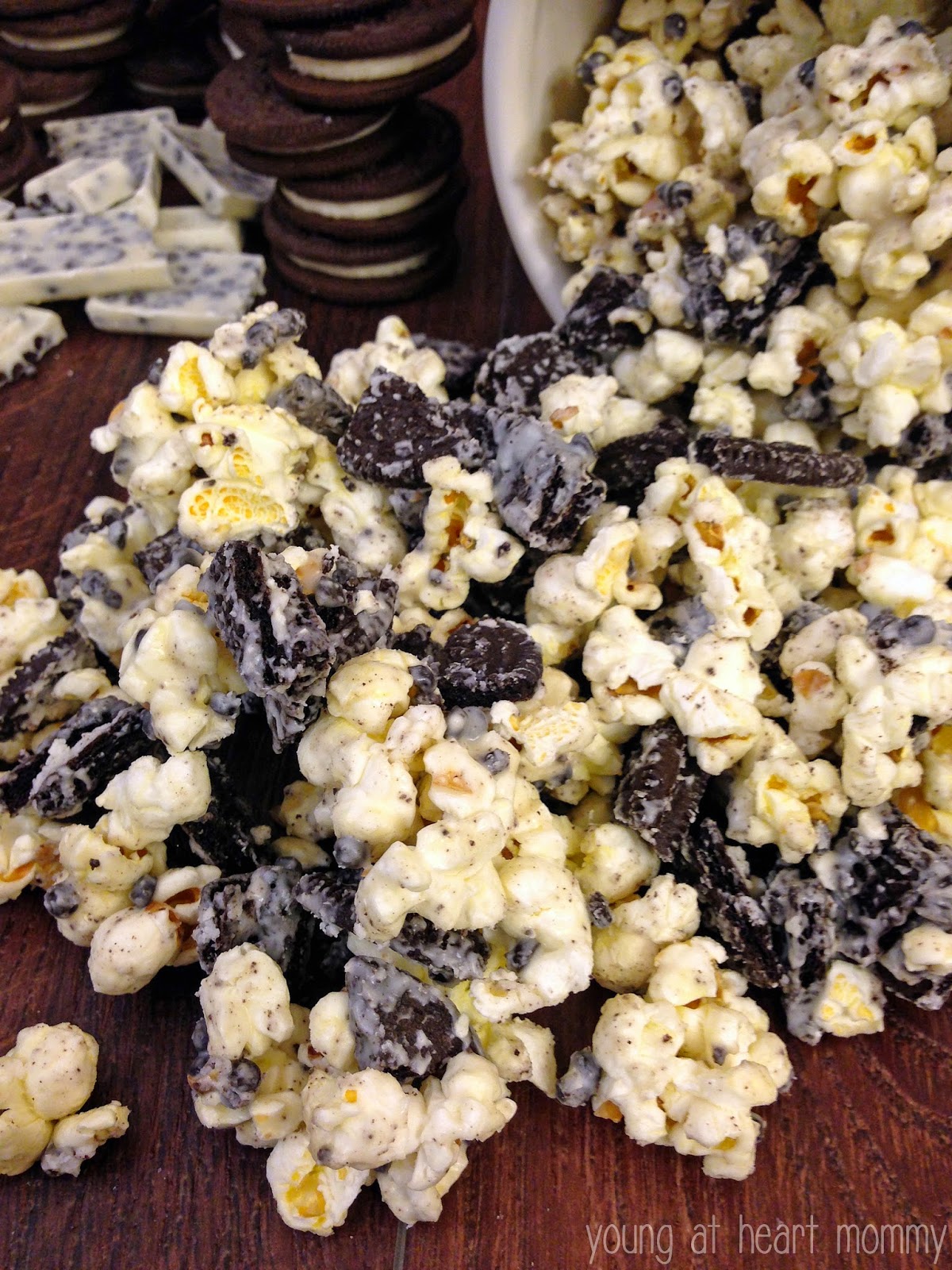 Cookies & Cream Popcorn Munch

Ingredients:
2 bags of popped popcorn

3 cups of crushed Oreo cookies

2 cups broken apart Hershey Cookies & Cream chocolate bars

Instructions:

1. Pop 2 bags of popcorn and pour into large bowl. Remove any un-popped kernels and allow to cool.
2. In the microwave melt pieces of Hershey Cookies & Cream chocolate bars in 30 second intervals, stirring in between until creamy and melted. Watch carefully as these melt very quickly.
3. Crush up Oreo cookies into small chunks, enough to fill 3 cups.
4. Pour melted chocolate in popcorn bowl and carefully mix with clean fingers or rubber spatula. Add in Oreo pieces and toss until mixture is evenly coated with chocolate.
5. Line baking sheet with parchment paper and spread munch out to harden for 15-20 minutes.