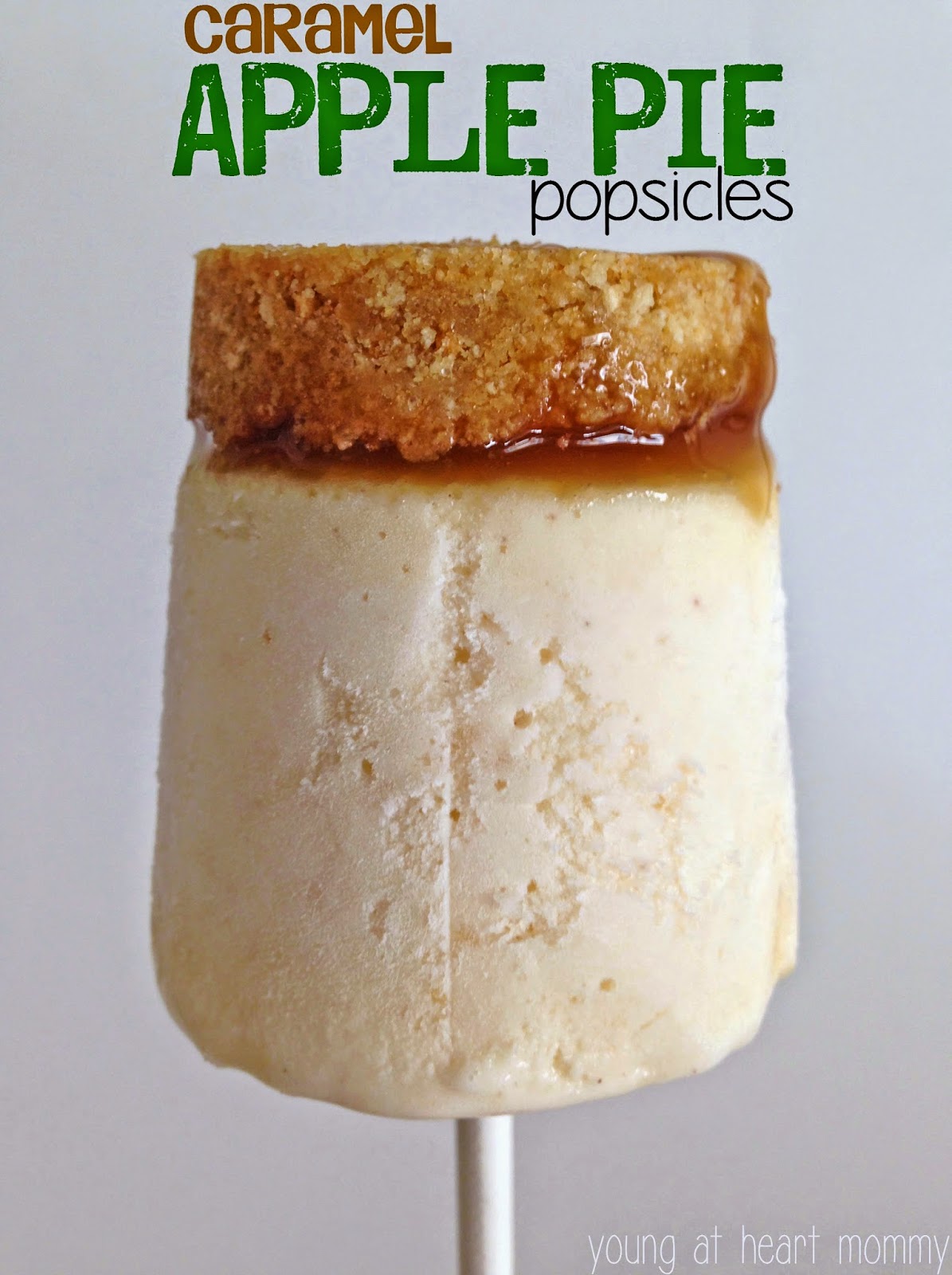 Judging by the amount of sunshine we are getting I am well aware that Summer is still alive and kicking. But I can't help but be ready for Fall. Am I the only one eager for the season change? It's my favorite time of the year and I am so over this heat. Bring on the nice weather, warm apple pies, big pumpkins, and cute boots! If there is anything I associate with Fall it's all of the baked treats and homemade goodies that bring about those warm fuzzy feelings. Since Summer is still here I decided to combine two of my favorite things from each season, popsicles and apple pie! If you are also itching for Fall to arrive these are a great way to hold you over and put you in the mood. If you think warm apple pie and vanilla ice cream is delicious just wait until you try these Caramel Apple Pie Popsicles!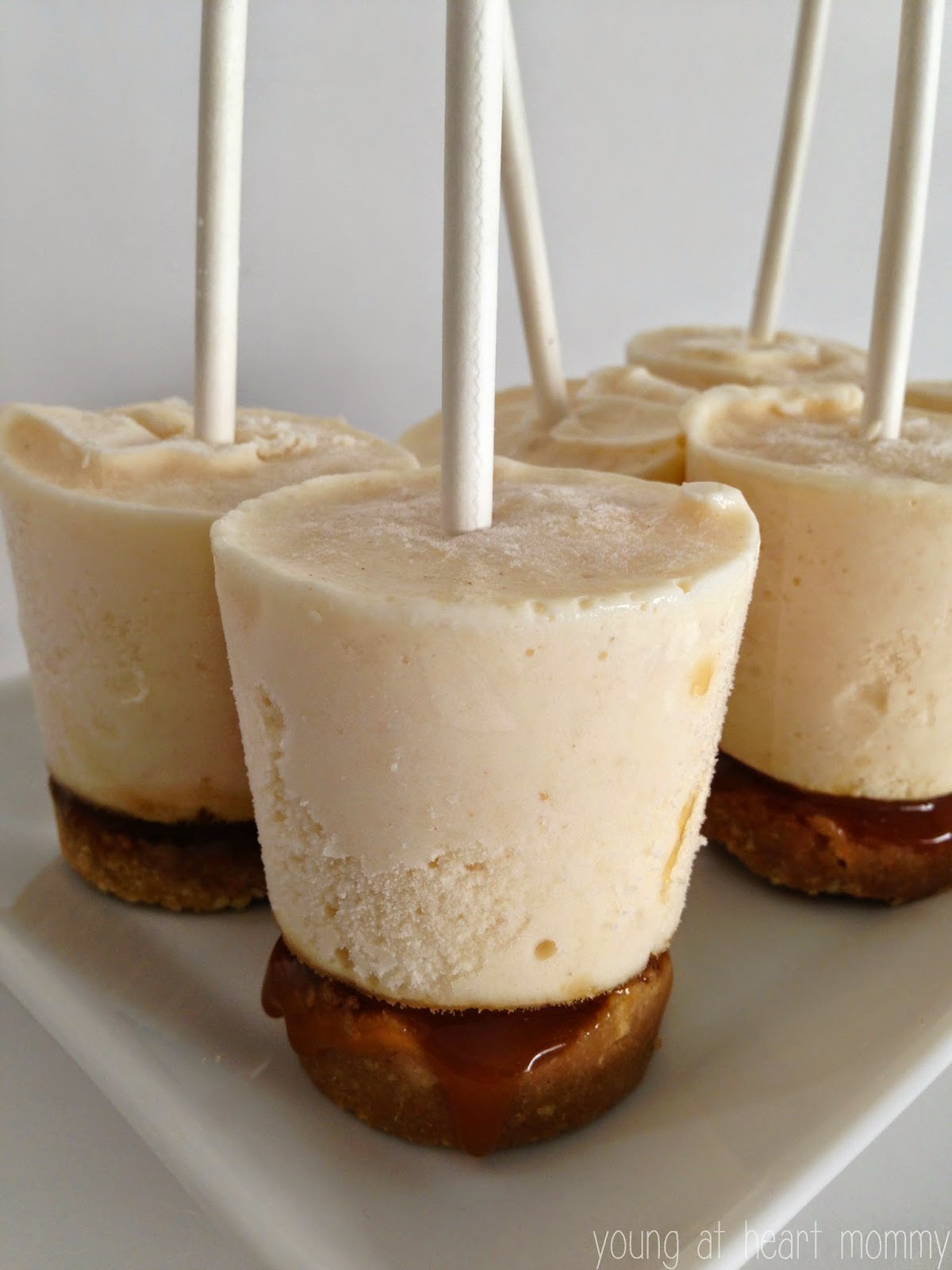 Caramel Apple Pie Popsicles

Ingredients:
2 frozen pie crusts

3 teaspoons brown sugar

2 tablespoons milk

2 teaspoon of pumpkin spice

2 cups apple pie filling

2 1/2 cups of vanilla ice cream

caramel sauce

6 (5 oz.) paper or plastic cups

6 sticks
Instructions:
Preheat oven to 400

° and place both frozen pie crusts on a baking sheet. Cook for about 15 minutes or until lightly browned. Remove from oven and allow to cool completely.

Crumble pie crust and combine with brown sugar. Add milk to crumbs. Mash with fork or clean wet fingers until mixture gets thick and stuck together. Scoop out 2 tablespoons per cup. Pack mixture into the bottom of the cup, making sure there aren't any open gaps.

Add a tablespoon of caramel syrup on top of the pie crust layer.

In mixer combine ice cream, pie filling, and pumpkin spice. Blend until smooth and creamy, or until apple chunks are broken down.

Pour ice cream mixture on top of existing two layers. Cover the tops of each cup with a piece of tin foil. Use stick to poke hole in the center of foil and place about halfway into the popsicle. Freeze for 6-8 hours or until firm.

Remove foil and carefully peel away paper cup. Twist and wiggle pop out. Make sure to not decapitate the pie crust layer!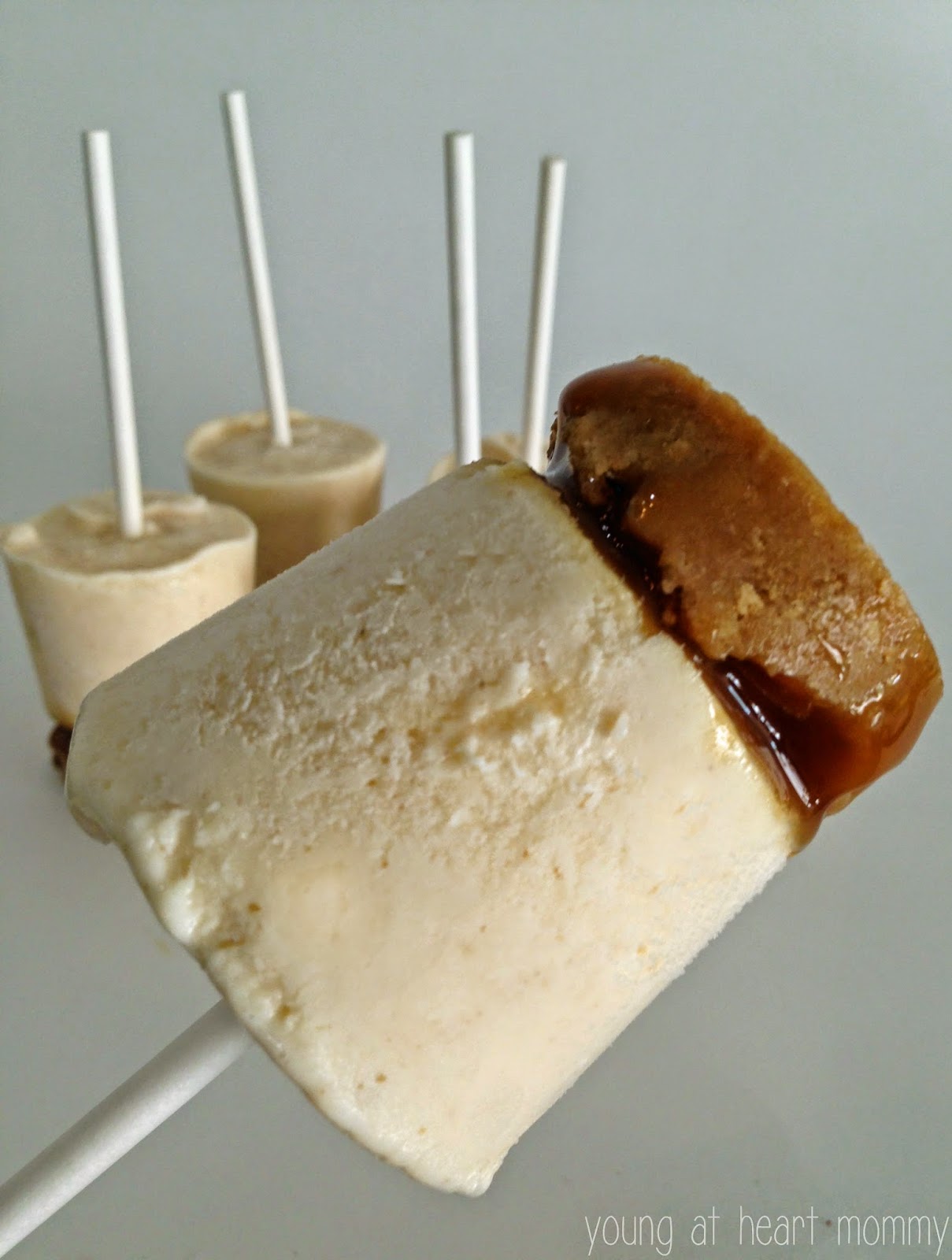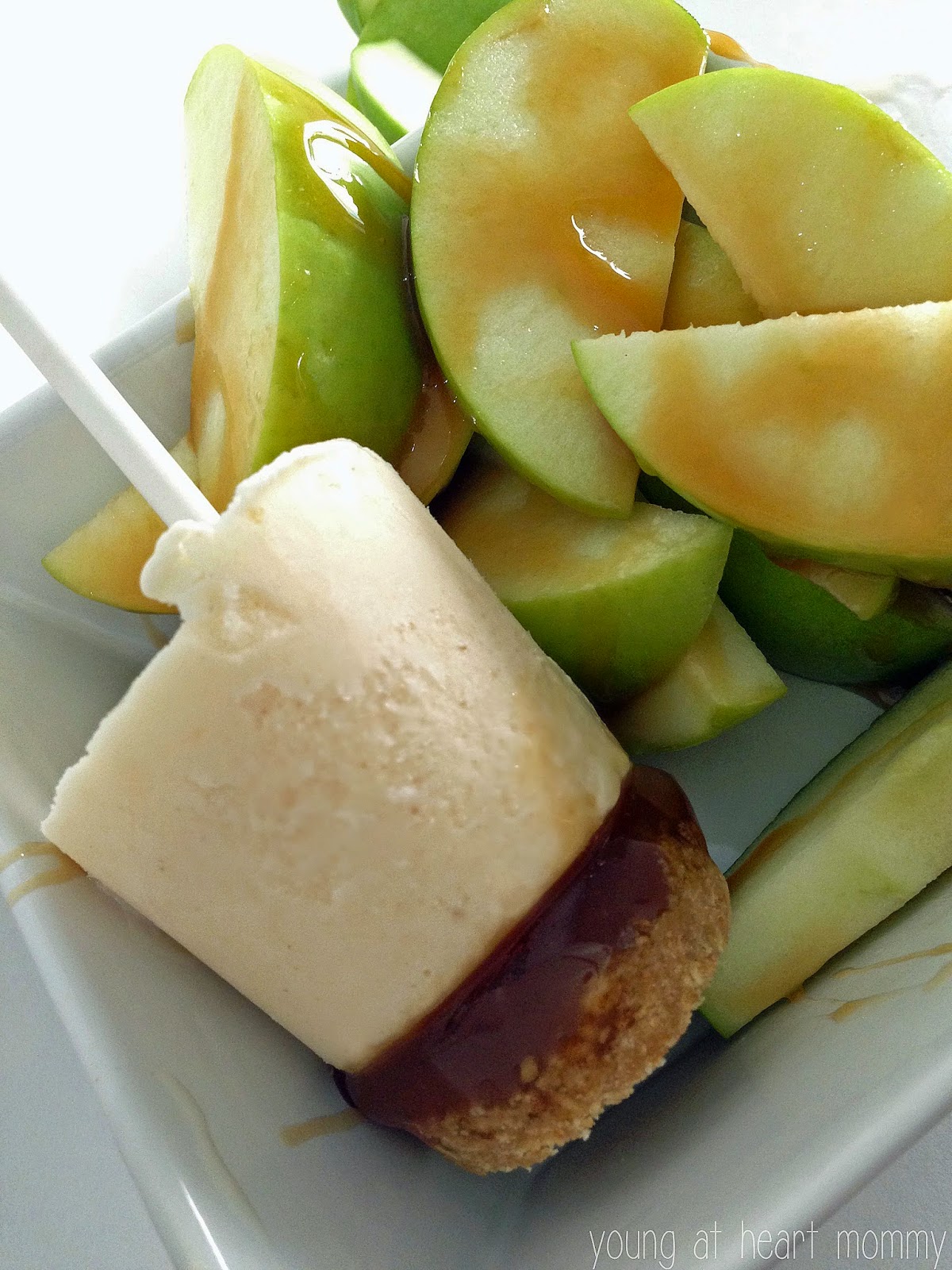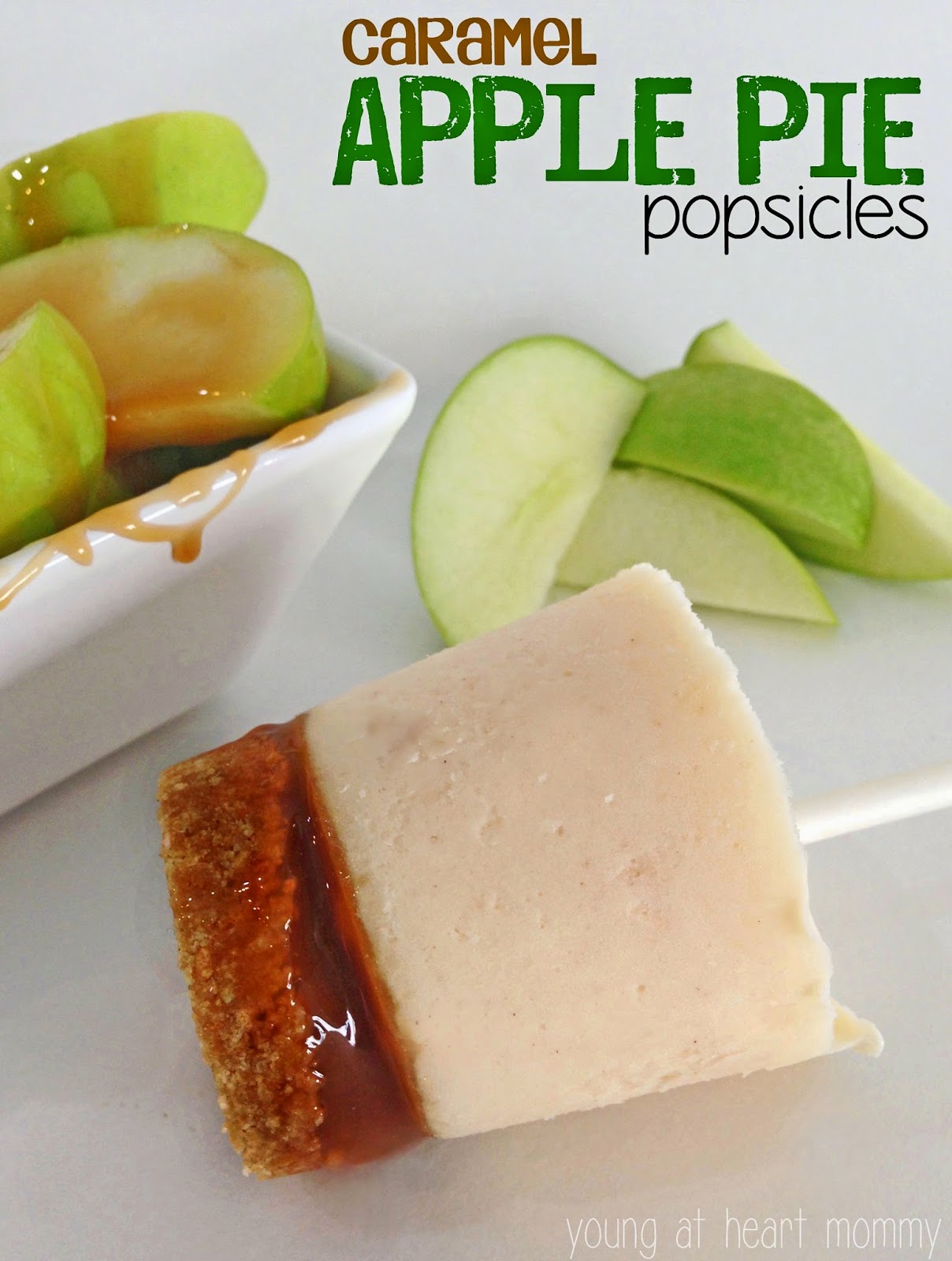 What kind of recipes get you in the mood for Fall?