This shop has been compensated by Collective Bias, Inc. and its advertiser. All opinions are mine alone.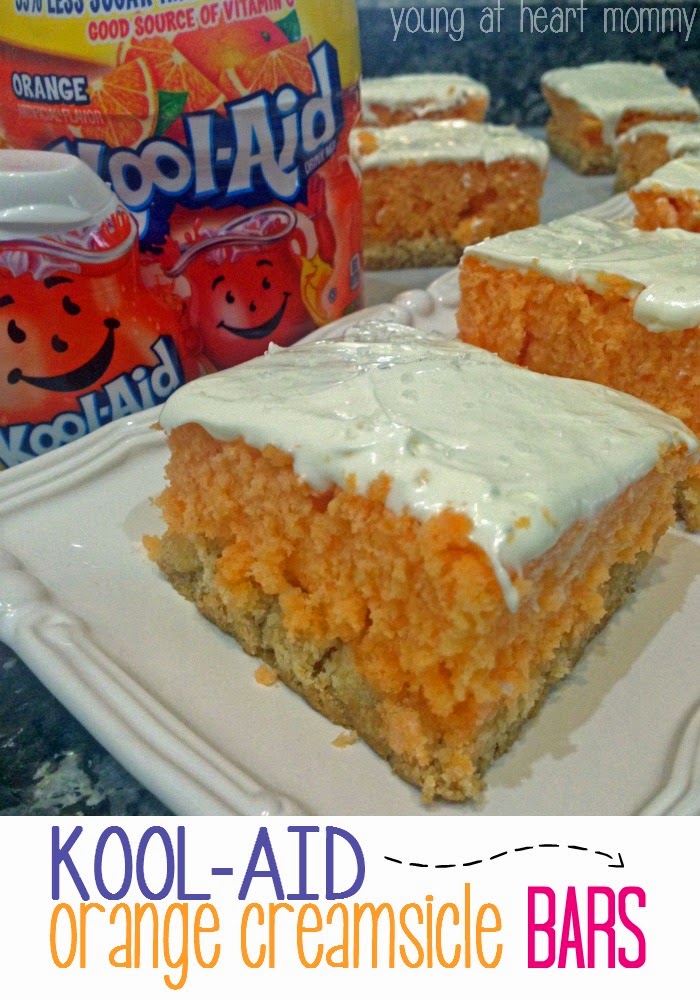 It's hard to believe that there is only a little over a month of Summer left before the school year starts. I feel like it was just yesterday that we were rummaging through the garage in search of water guns, pool floats, and beach toys. Soon we will be packing up once again until Summer rolls back around next year. We have spent many days soaking up the sunshine and cooling off with a big glass of fruit juice in hand. A nice cold beverage is a must have when sitting by the pool or playing in the park this time of year. Florida is HOT and this Summer was no exception. The moment all the fun comes to an end will be a sad day in this house. Luckily, I found a way to soften the blow and sweeten the moment by whipping up a batch of Kool-Aid Orange Creamsicle Bars made by yours truly.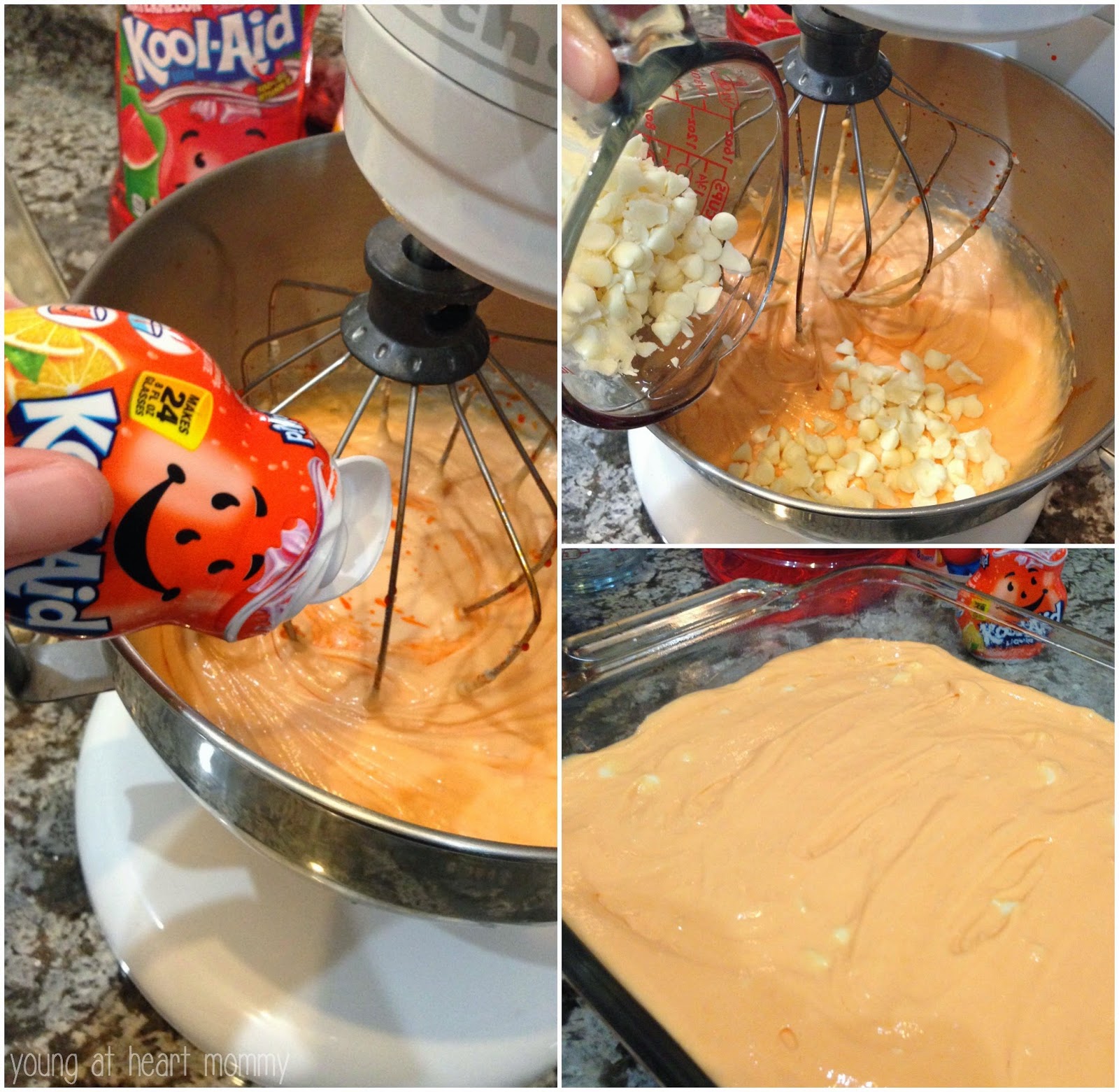 Kool-Aid Orange Creamsicle Bars
Ingredients:

• 1 box of yellow cake mix
• 1 box of vanilla cake mix
• 3 eggs, butter, and cooking oil
• 1 container of vanilla flavored frosting
• 1 jar (7 oz) marshmallow creme
• 1 cup of white chocolate morsels
• Kool-Aid Orange Liquid Drink Mix
Instructions:
1. Heat oven to 350° F. Spray 13×9 inch pan with cooking spray.
2. Combine yellow cake mix, one egg, and butter in large bowl. Blend together and press into the bottom of dish.
3. In large bowl, prepare the vanilla cake mix and add 15-20 drops of Kool-Aid Orange Liquid Drink Mix.
4. Add 1 cup of white chocolate morsels and continue to mix together until evenly distributed through batter.
5. Pour on top of yellow cake mix and bake for 20-25 minutes.
6. Using a mixer beat marshmallow creme and frosting together until thick and creamy.
7. Once bars are removed from the oven and cooled, cover with marshmallow frosting topping.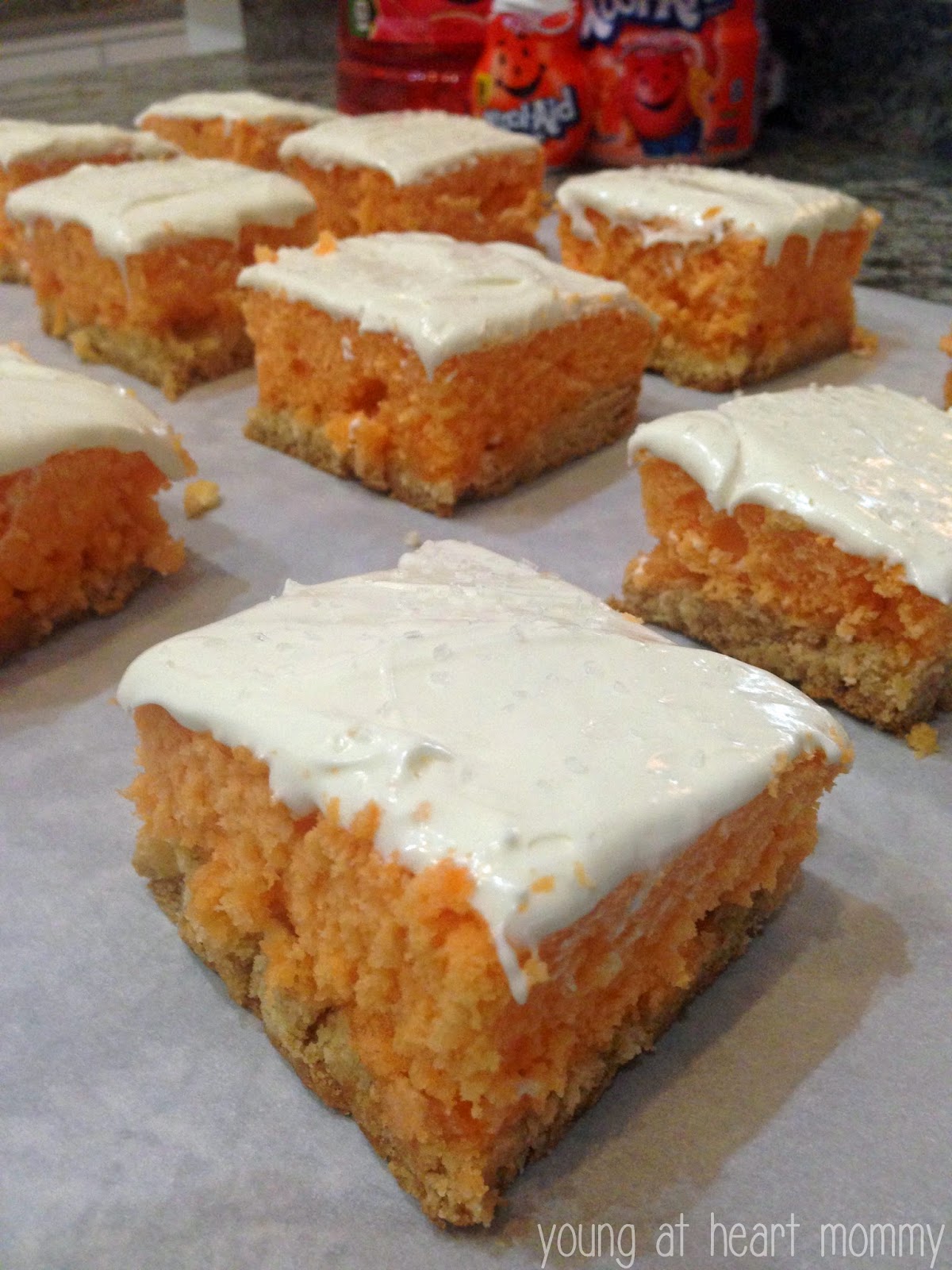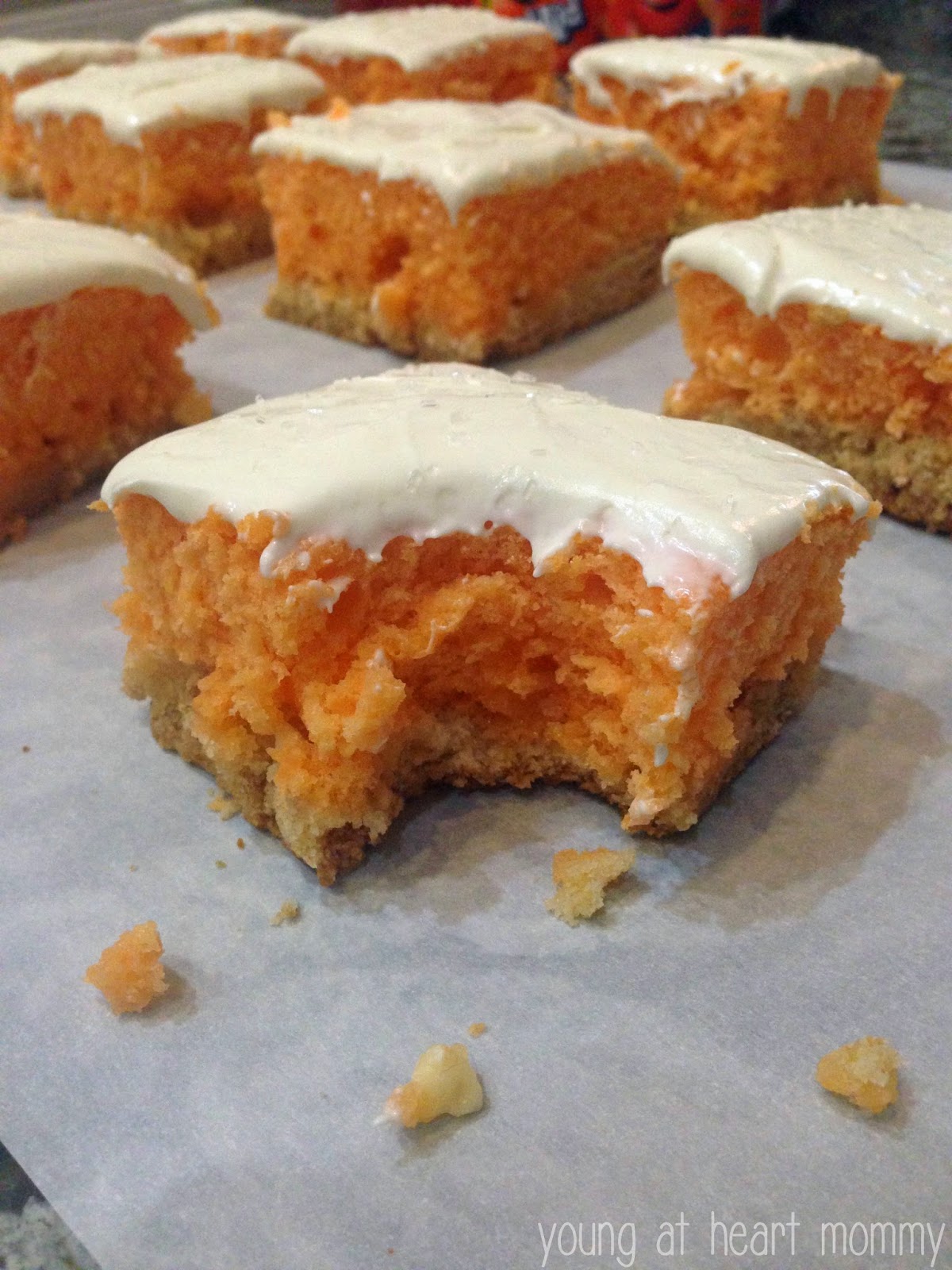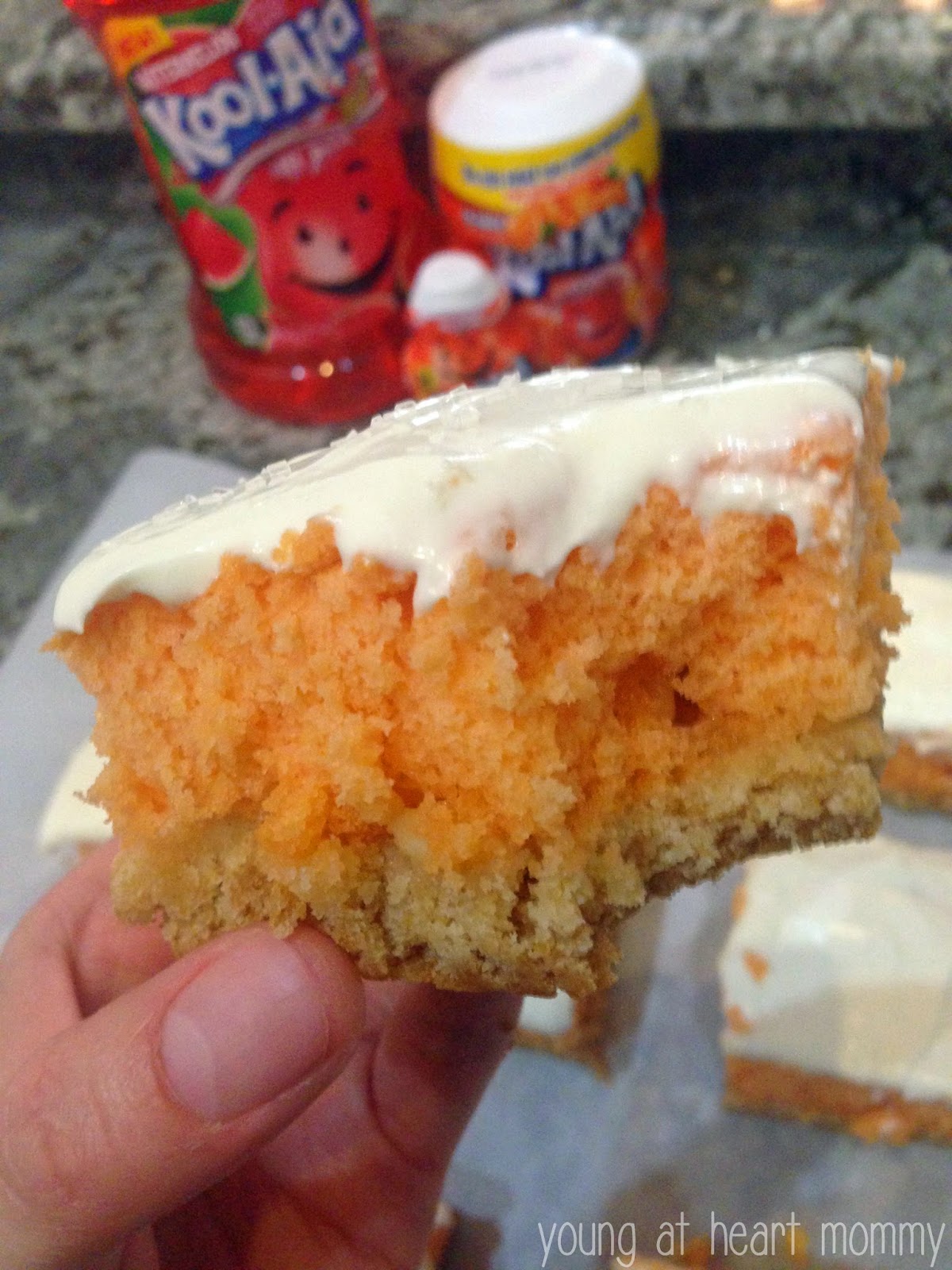 If you love anything with a hint of orange flavor to it then these are going to be the perfect end of Summer treat. They're ooey gooey, sweet and chewy! Each bite reminded me a classic Orange Creamsicle ice cream bar. Kool-Aid has a ton of different flavors available so this recipe could easily be made with fruit punch, watermelon, and even pink lemonade. Either way make sure you have a big glass of ice cold Kool-Aid to wash them down with.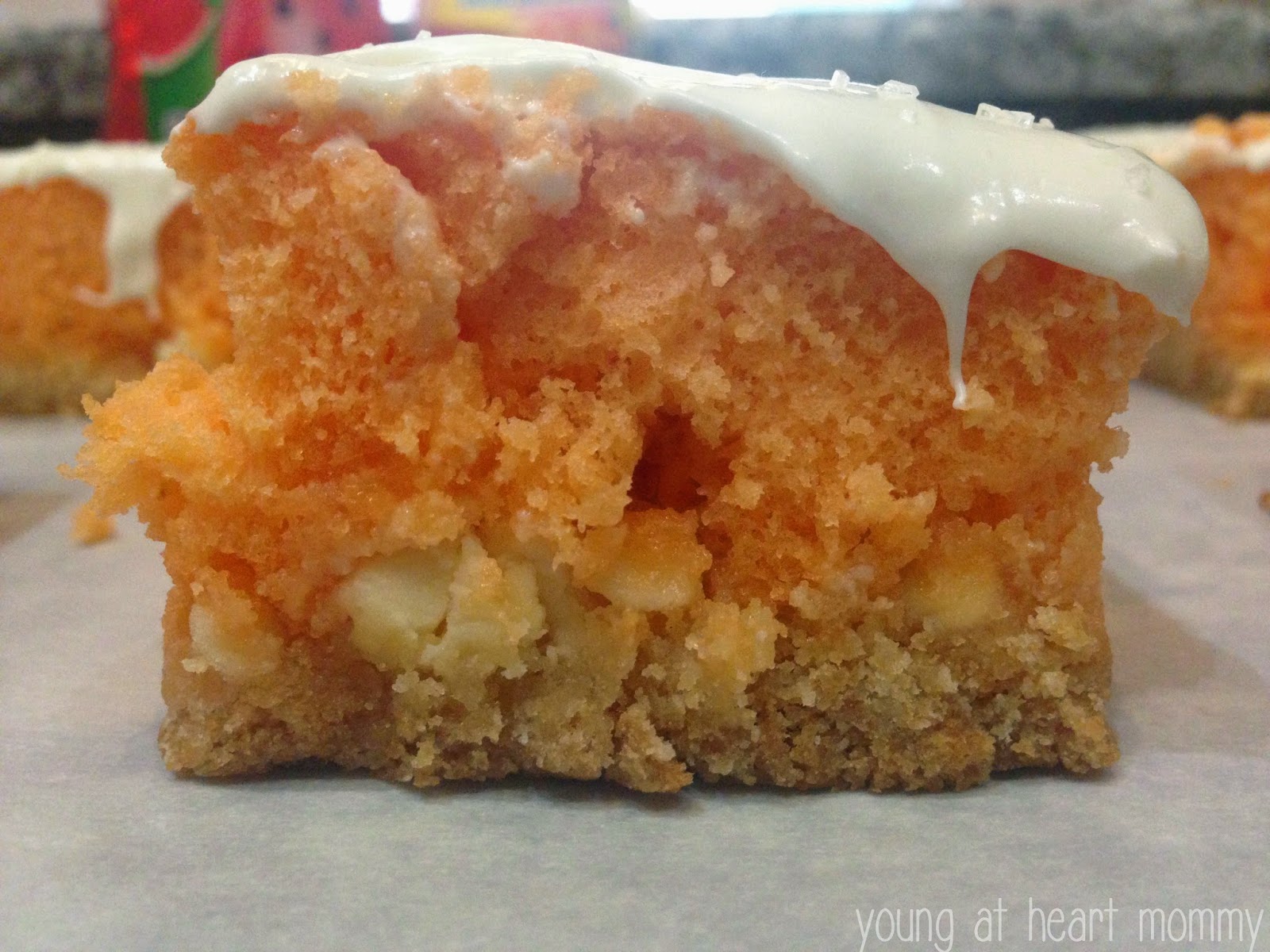 While on one of my usual trips to Walmart I gathered all of my ingredients, including the new 96 oz. Ready To Drink Kool-Aid bottles. I couldn't help but spot the fun Kool-Aid train display in the front of the juice aisle. These large jugs were going to come in handy during the Summer and the new school year. With so much going on this time of year it is much more convenient to have these on hand rather than the little drink pouches that my daughter goes through like crazy.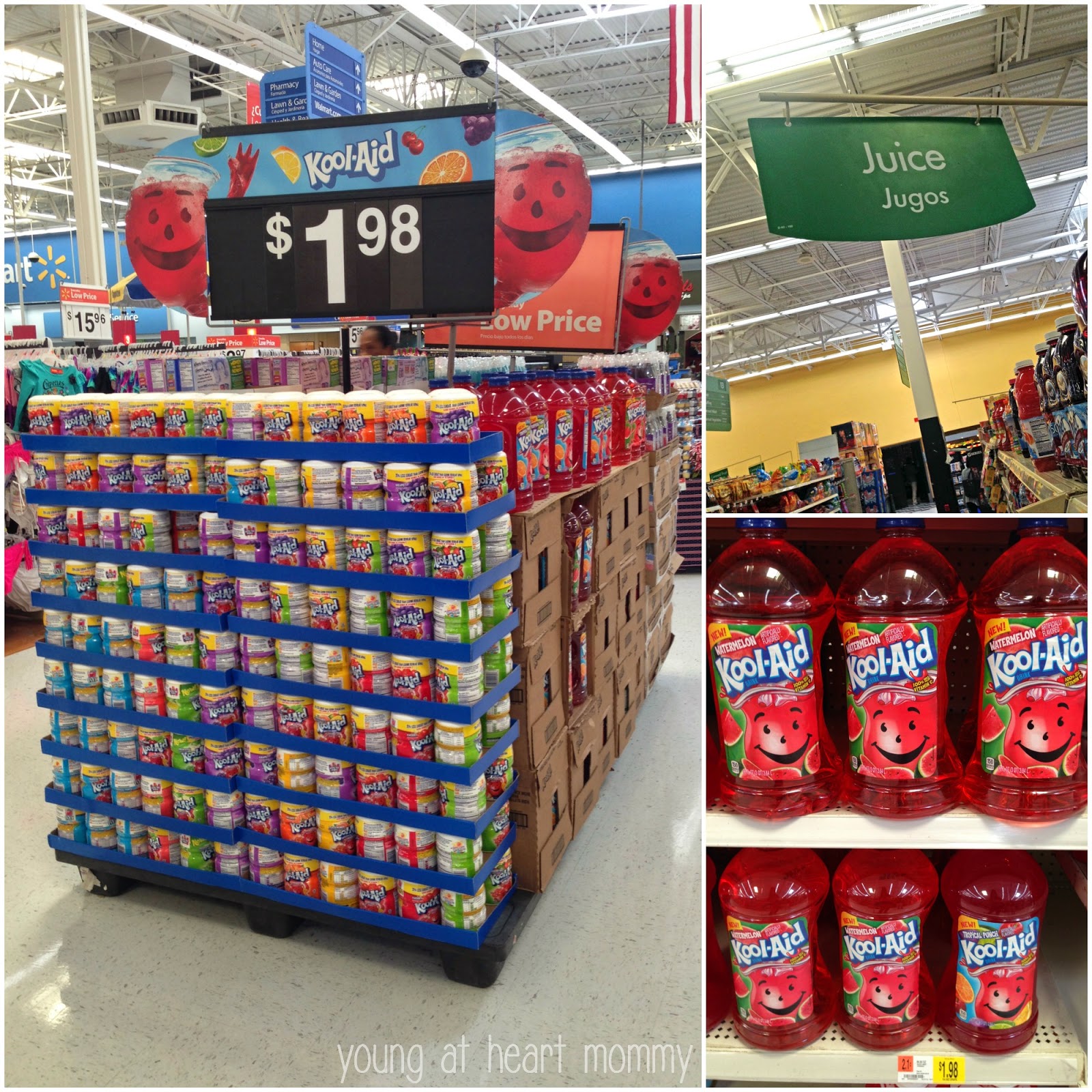 What makes these Kool-Aid jugs even more fun is serving the juice in cute decorative mason jars. I usually prepare it with little bit of ice to keep it chilled but it's delicious with frozen fresh fruit inside instead. The juice infuses the chunks of fruit, blending the flavors together. Once you've finished the glass you can eat the soaked fruit chunks which will be nice and cold. Talk about refreshing!
If you are a SC resident you make want to stop by and visit the Walmart locations below to meet pro fisherman Jim Dillard as he promotes the new 96oz bottles. There will be product giveaways, t-shirts, games, and more fun activities for the whole family!
Friday August 8th 5-7pm:
360 Harbison Blvd Columbia, SC WM Supercenter
Saturday August 9th 3-5pm:
1326 Bush River Rd Columbia, SC WM Supercenter
Saturday August 9th 6-8pm: 2401 Augusta Rd West Columbia, SC WM Supercenter
How do you & your family #KoolOff during the Summer time?