Disclosure: The information and prize pack have been provided by General Mills through Platefull Co-Op.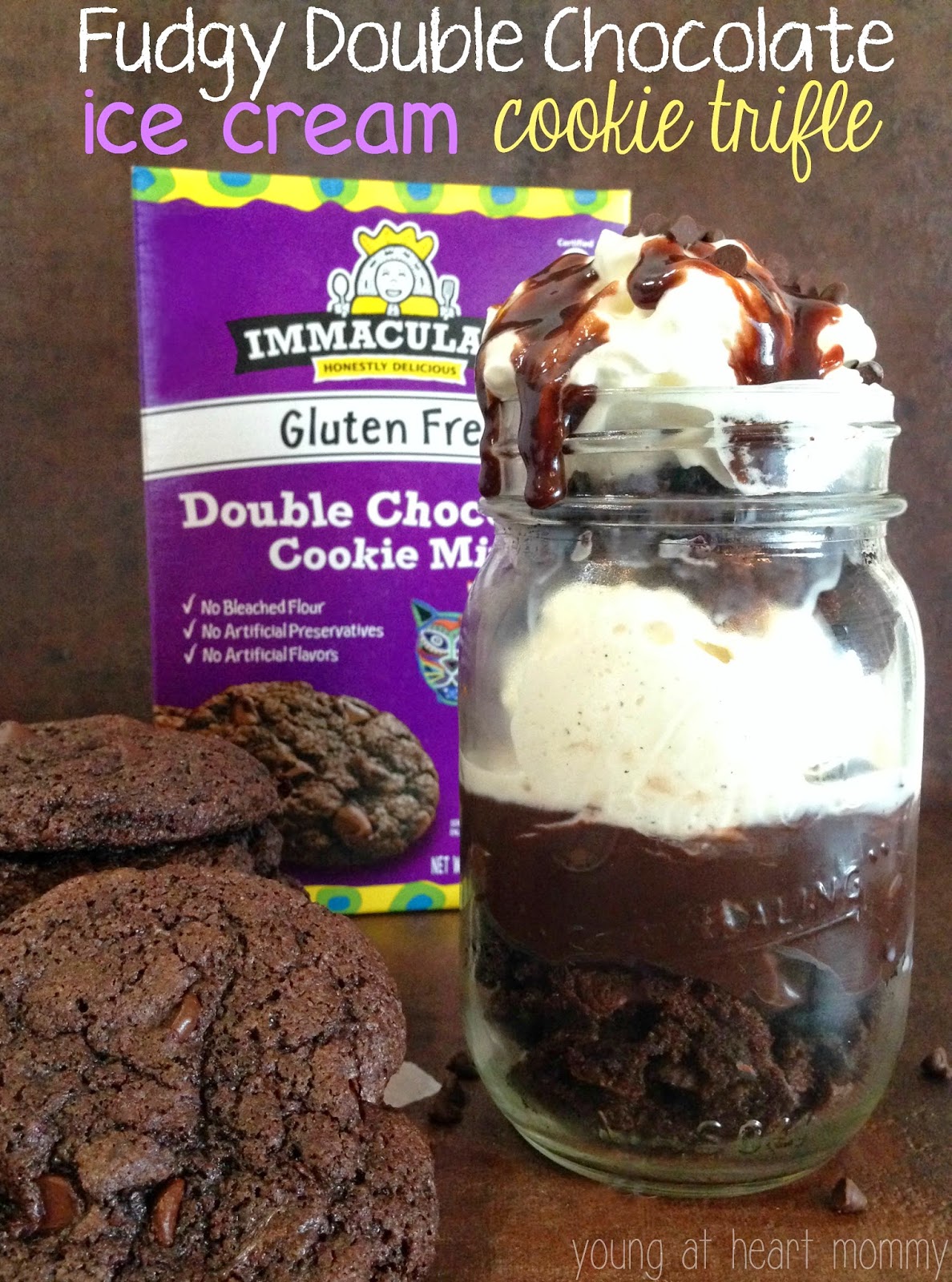 I've developed a patten over the past month and I have noticed that Wednesdays are the appointed day of the week in which I get my bake on. It may be because it's the only day of the week when I have the house to myself without any distractions or interruptions. That means extra time to get in touch with my sweet side, the one that involves a spatula and cookie dough. I was recently sent a big box of goodies that included a variety of Immaculate Baking products. If you aren't familiar with this company you should probably know the basics and why they stand out from the others.

Immaculate Baking Company prides themselves on their great tasting wholesome treats that are free of corn syrup, trans fat, and artificial coloring. Their products truly are honestly delicious, especially these Double Chocolate Chip cookies! Not only are they double the dosage of chewy gooey fudgy chocolate, but they are gluten free too. This was my first time trying a gluten free cookie and I don't think I will ever go back to what once was. They were SO delicious, moist, and rich in flavor. In fact, they were so good I had add them to a sweet creation I was preparing, a Fudgy Double Chocolate Ice Cream Cookie Trifle. OH YEAH!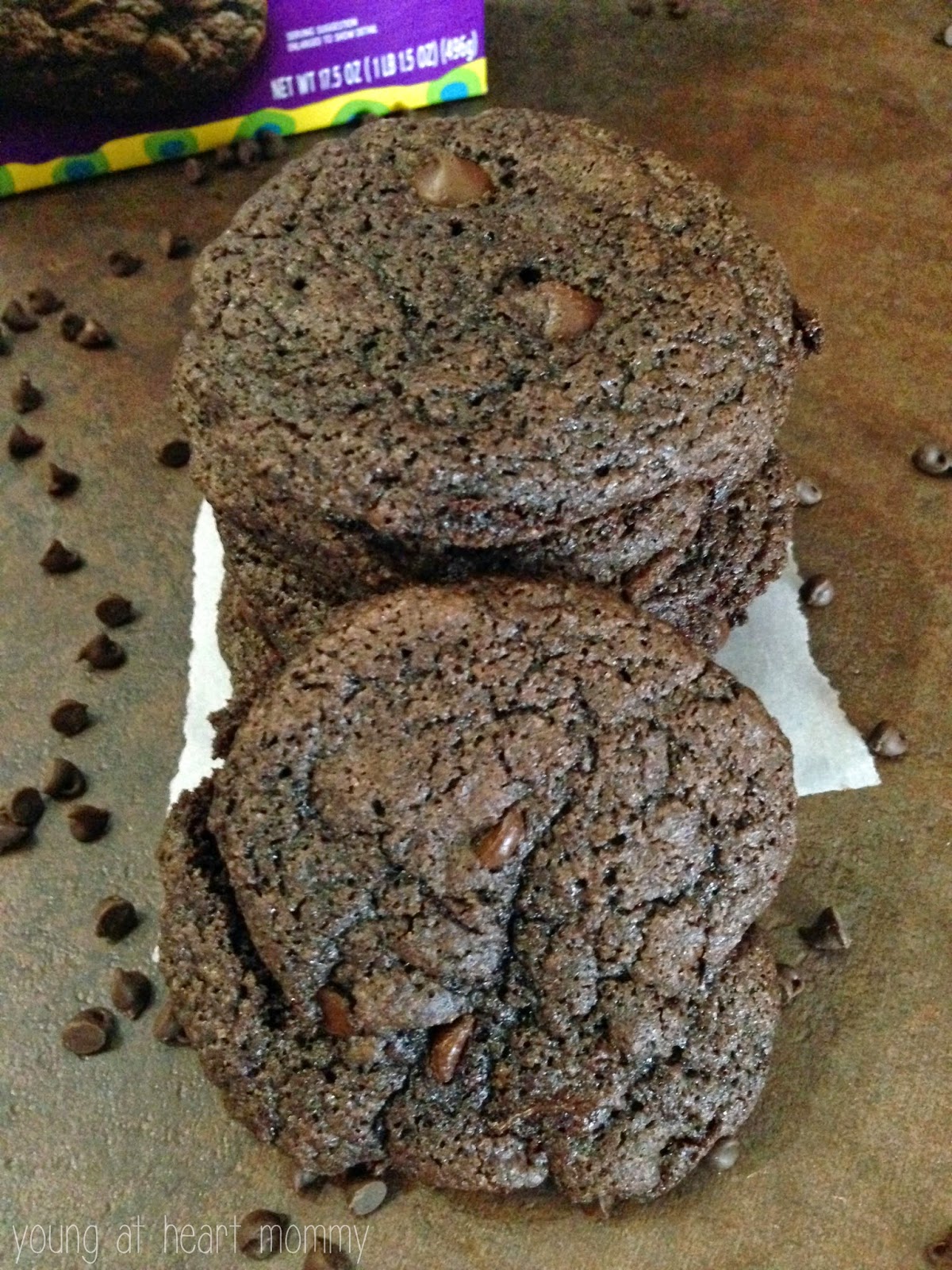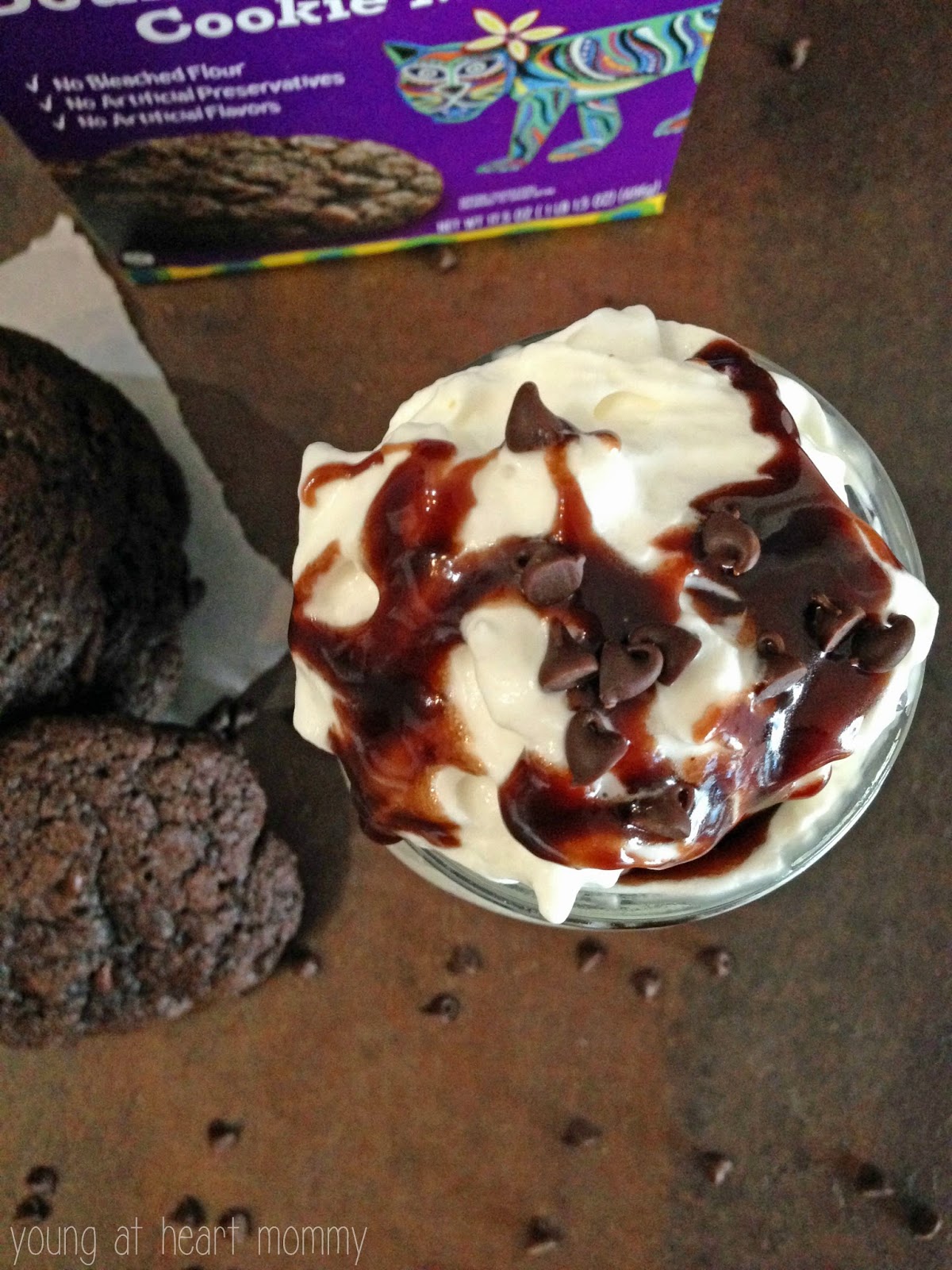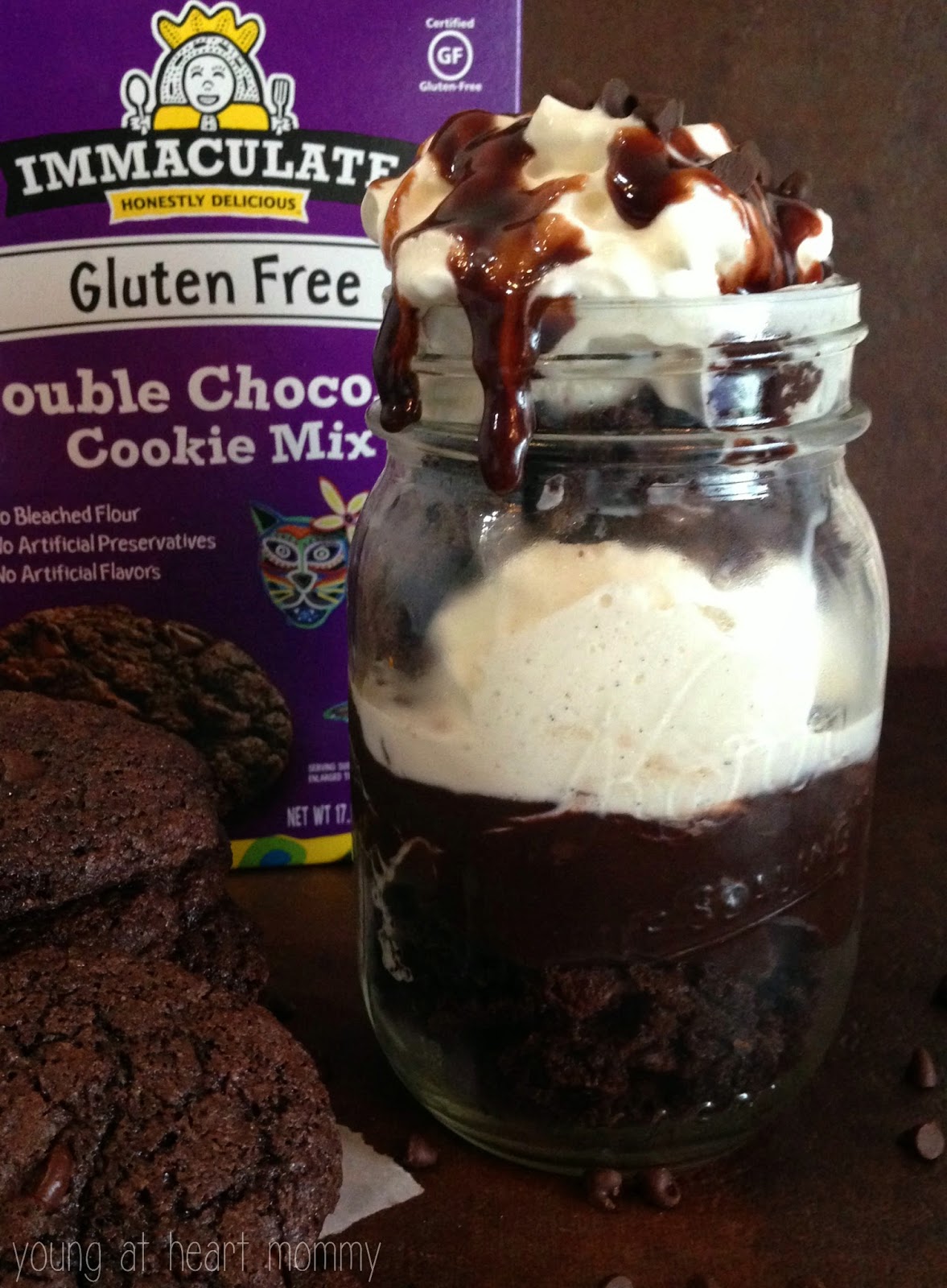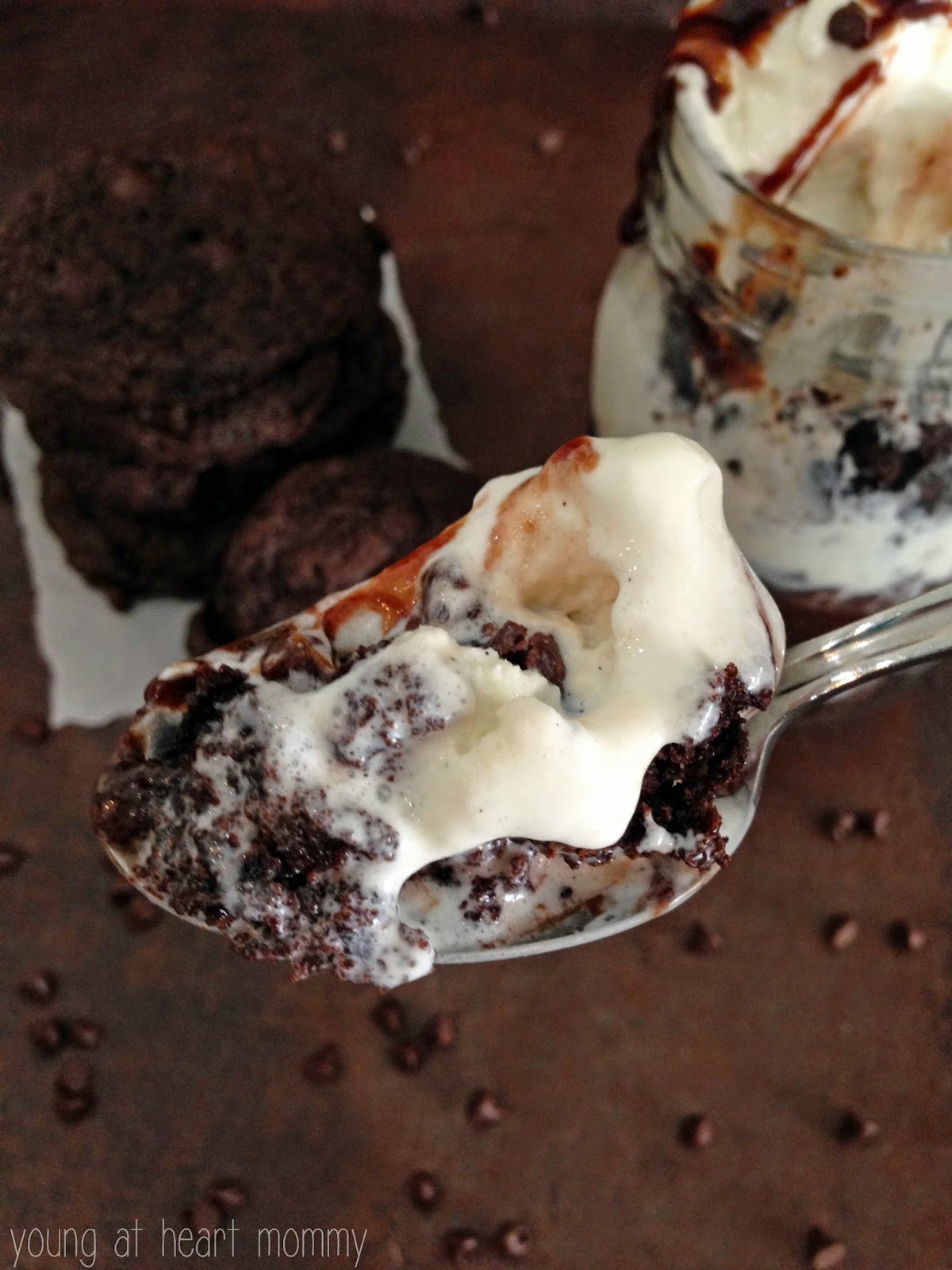 Fudgy Double Chocolate Ice Cream Cookie Trifle
Ingredients:
1 package of Immaculate Baking Double Chocolate cookie mix

2 eggs

1/3 cup vegetable oil

vanilla bean ice cream

mini chocolate chips

instant chocolate pudding or pudding cups

hot fudge

whip cream

Instructions:
Heat oven to 350

°

F. Prepare your cookie dough and drop rounded spoonfuls on nonstick baking sheet. Place in oven for 11-13 minutes or until edges are set.

Break up warm cookies and create a layer on the bottom of mason jar. Add layer of chocolate pudding, three scoops of ice cream, hot fudge, and mini chocolate chips. Repeat this process once more until jar is full.

Top with whip cream, hot fudge drizzle, and sprinkle of chocolate chips.

You can learn more about Immaculate Baking and their long list of yummy treats by visiting their website. Get social and follow along on Facebook, Twitter, and Instagram. Already craving something sweet? Head to your nearest Target today and stock up on Immaculate Baking cake, cookie, and brownie mixes. Look out for these great savings!
7/27 Immaculate Baking is featured in the Target circular!

Immaculate Baking is in the Gluten Free coupon book event handed out 7/27 and 8/17. Coupon is for $.75 off one Immaculate Baking Item.

Immaculate Baking is in the Back to School coupon book event handed out on 8/17, 8/24 and 8/25. Coupon is for $.75 off one Immaculate Baking Item.

Cartwheel offer 5% Immaculate Baking dry products: 7/6 – 8/2!

Digital coupon through on Target.com 7/13 – 8/9

Offer: $.75 off one Immaculate Baking Item.